Top Sommeliers in Chicago
Feel-good stories, beverage directors, restaurant owners and a dog! The list of top sommeliers in Chicago is as diverse as its wine scene.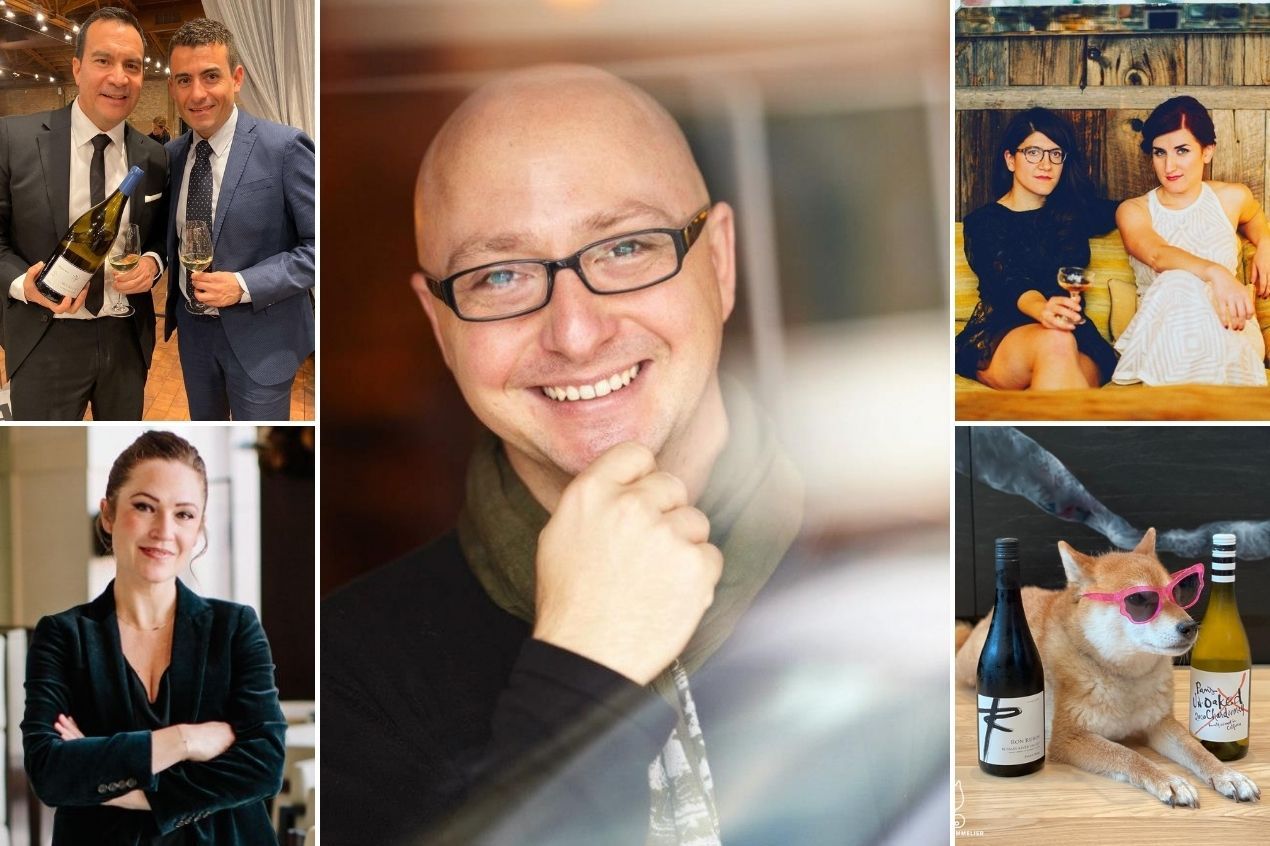 Among the cities that lie between the country's east and west coast, Chicago has been among the ones to have a host of fine dining and drinking places. From Wicker Park to River North, there are plenty of places to sit and have a nice drink.
Small-batch spirits and wines are pretty much alongside beers giving people a diverse list to choose from. The wine lists, in particular, have become global, bringing in varietals and vintages from some of the most famous wine-producing countries to some up-and-coming producers.
All of this is down to the experts who can walk around a room, identifying the best wines from the rest. The sommeliers who run the show and the wine biz in Chicago are some of the country's finest.
Rachael Lowe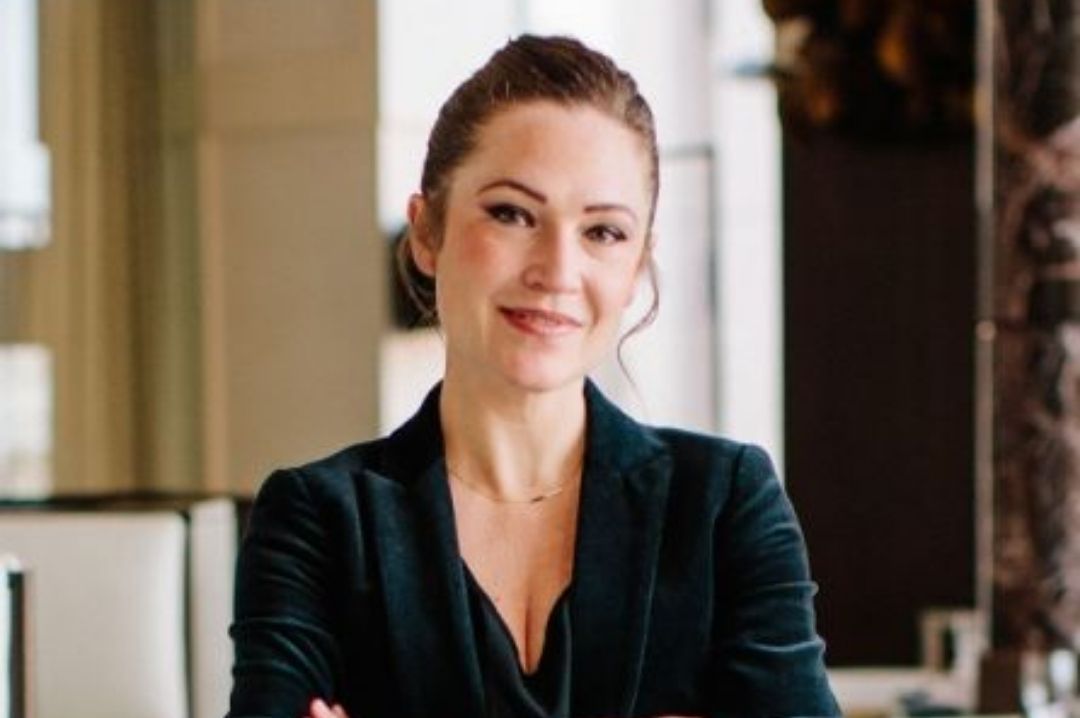 Rachael Lowe, Source LinkedIn
Growing up in a family that had a deep love for the art of fine dining and dining out, Rachael Lowe always had a bit of an obsession with restaurants from a very young age. The exposure she got to restaurants from a young age played a huge role in bringing Rachael to where she stands today, one of the biggest Sommeliers in Chicago and all of the United States. Her journey getting there, however, was not the usual. While waiting tables during her undergraduate days in Chicago, Rachael fell in love with wine.
She moved to New York in 2004 to get her Masters in Food Studies from NYU, where she started working as Assistant Sommelier at Café Gray. She kept honing her craft and got a deeper understanding of the world of wine during her stints as assistant beverage director at Mandarin Oriental and as a sommelier at Gordon Ramsay at the London. She moved to Napa in 2008, gaining more experience as a sommelier at Bouchon. The very next year she passed her advanced exam through the Court of Master Sommeliers and was awarded the Rudd Scholarship for her score.
Today, Rachael is at the helm of Levy Restaurant Group's beverage decisions, acting as the Director of Beverage after working as the Beverage Director of Spiaggia. Her duties encompass looking after 13 restaurants nationally, writing the beverage programs for Ravinia, River Roast, and Spiaggia while also overseeing the day-to-day operations at the latter. She also was a part of the judging panel of the Sommeliers Choice Awards 2021, one of the finest wine judging competitions in the world.
Charles Schneider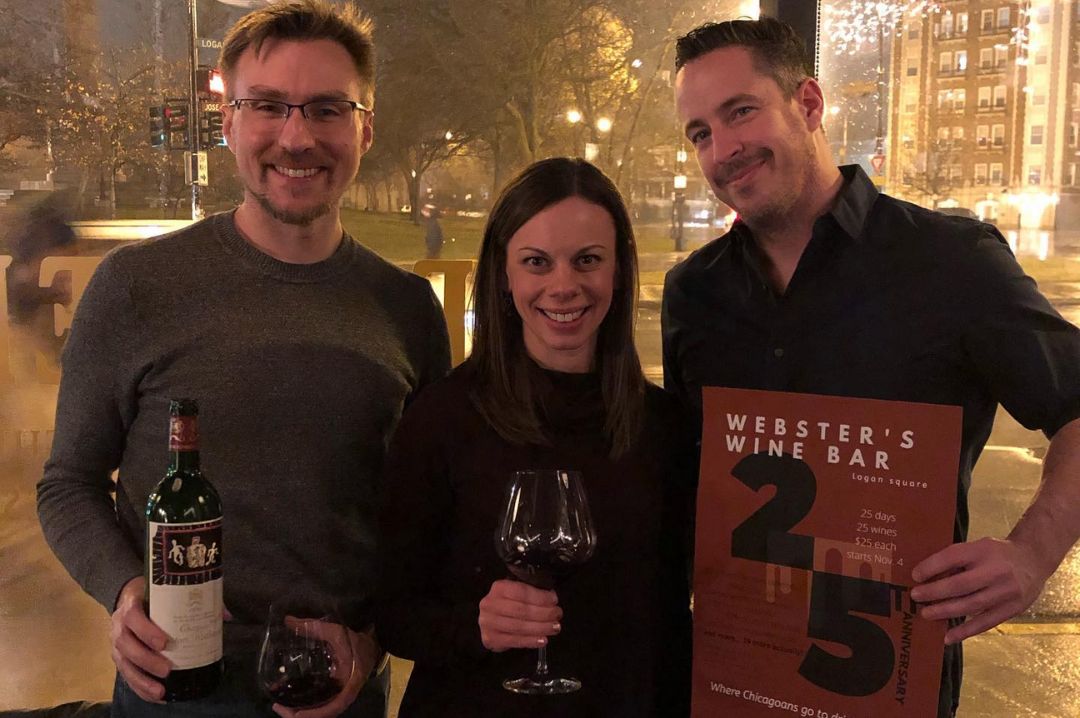 Charles (on the right) at Webster Wine Bar, Source Facebook
All those who love their wine in Chicago are most likely familiar with Webster's Wine Bar, one of the oldest natural wine bars in Chicago. The bar, founded in 1994 by Janan Asfour and Tom McDonald, has a history of bringing Chicago a terrific wine selection for over two decades. Leading the decision-making process at Webster's is no easy task, it is exactly why Charles Schneider is given the responsibility. Charles has garnered tremendous experience working at various places, paying his dues to get to the big responsibility he shoulders today.
In his resume are stints at Spiaggia as a captain, Sommelier at Benny's Chop House, manager and sommelier at Bascule Wine Bar, family member at Webster Wine Bar, and more. Over the years, he has accumulated great experience and a great eye for spectacular wines that Webster's Wine Bar customers can enjoy. To put into perspective why Charles is a leading sommelier in Chicago, Webster's Wine Bar's wine selection comprises hundreds of wines from countries like Spain, Italy, Greece, Germany, and France just to name a few. Curating a list with such heavyweight wines is a very big deal and Charles Schneider has shown just how well he can do it.
John Aranza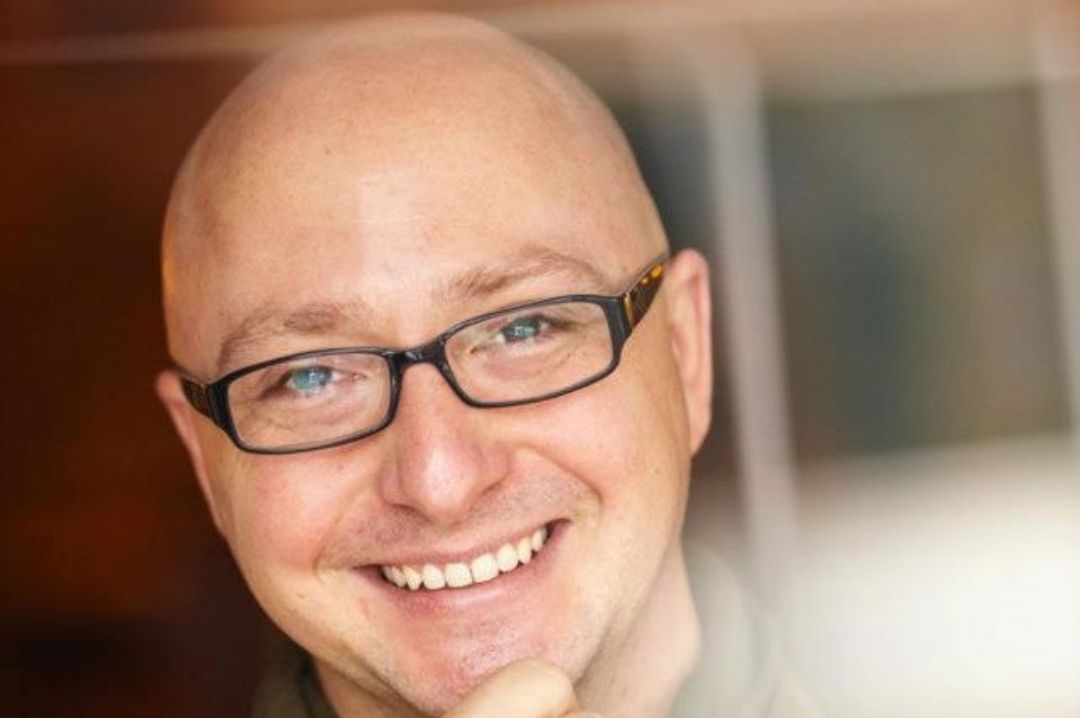 Jason Aranza of Autre Monde, Source Facebook
The suburb of Berwyn is home to Autre Monde, an authentic and approachable neighborhood restaurant that has been successfully running for a decade now. The restaurant brings the Mediterranean coast and global flavors to the Windy City, offering customers a journey through the vibrant food cultures of Spain, France, Portugal, Italy, Greece, and parts of North Africa. The beverage program features old-world wines, cocktails that celebrate small-batch spirits and regional beers. The authenticism and the identity of the restaurant are all down to the leadership.
Commanding the Autre Monde ship is a seasoned sommelier and one of the city's finest wine guys, John Aranza. A Chicagoan through and through, John spent his formative years in the Bridgeport neighborhood. Pursuing his inclination towards business, he majored in Marketing and minored in Business, John Aranza completed his graduation and started his journey as a businessman. His love for wine was never too far behind.
A certified Level 2 Sommelier from both The Sommelier Guild and WSET, John did his formative training under wine legend Henry Bishop III. His unpretentious mannerisms and exhaustive knowledge of wine are a big reason why Autre Monde's wine program stands out. He also wants to make wine approachable and fun and the success of Autre Monde attests that he has managed to do it big time.
Shiba Sommelier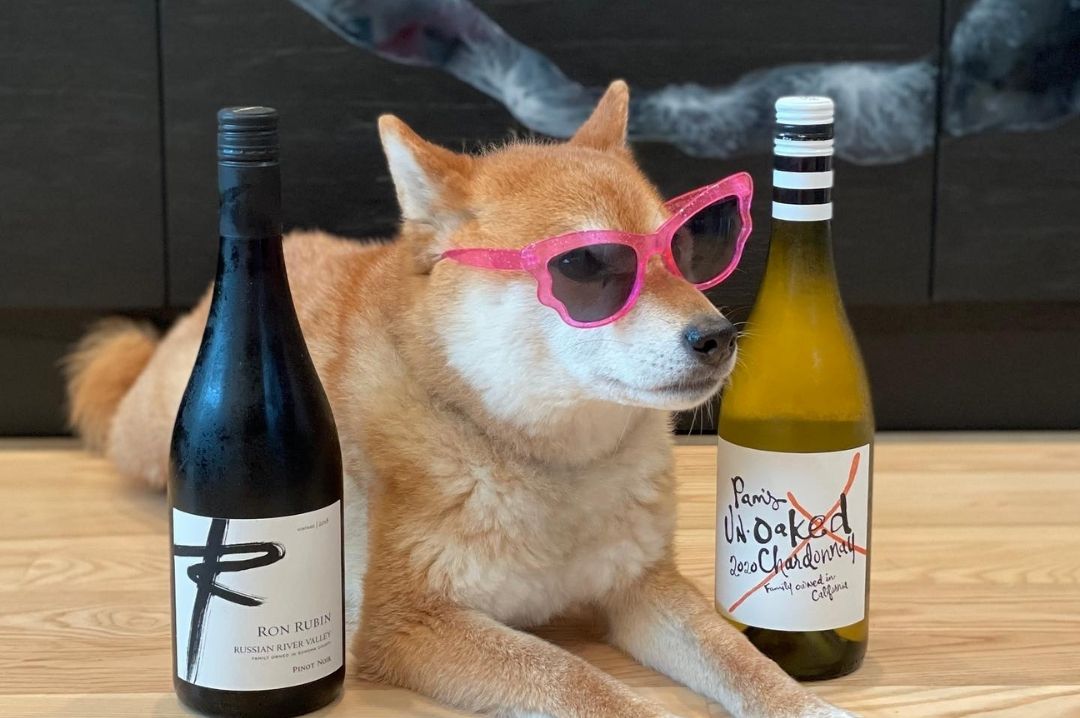 Shiba Sommelier, Source Facebook
Have you ever seen a wine expert strutting around Prospect Park, awarding and rating wines through bones? Perhaps not, and you never might, anywhere except Chicago. If you are a wine enthusiast, you might have heard about Shiba Sommelier, and if not, get ready for a surprise. Shiba Sommelier is the world's first wine rating dog!
Now, he doesn't actually taste the wines, he actually supervises humans as they study to become Masters of Wine. He has soared in popularity (look at his Instagram) and has his own wine rating and price guide. He rates wines from 1 to 5 bones and his ratings can be seen on his website. The pricing is based on dollars, with pricing based from $ (wines under $15) to $$$$$ (wines over $100).
Alpana Singh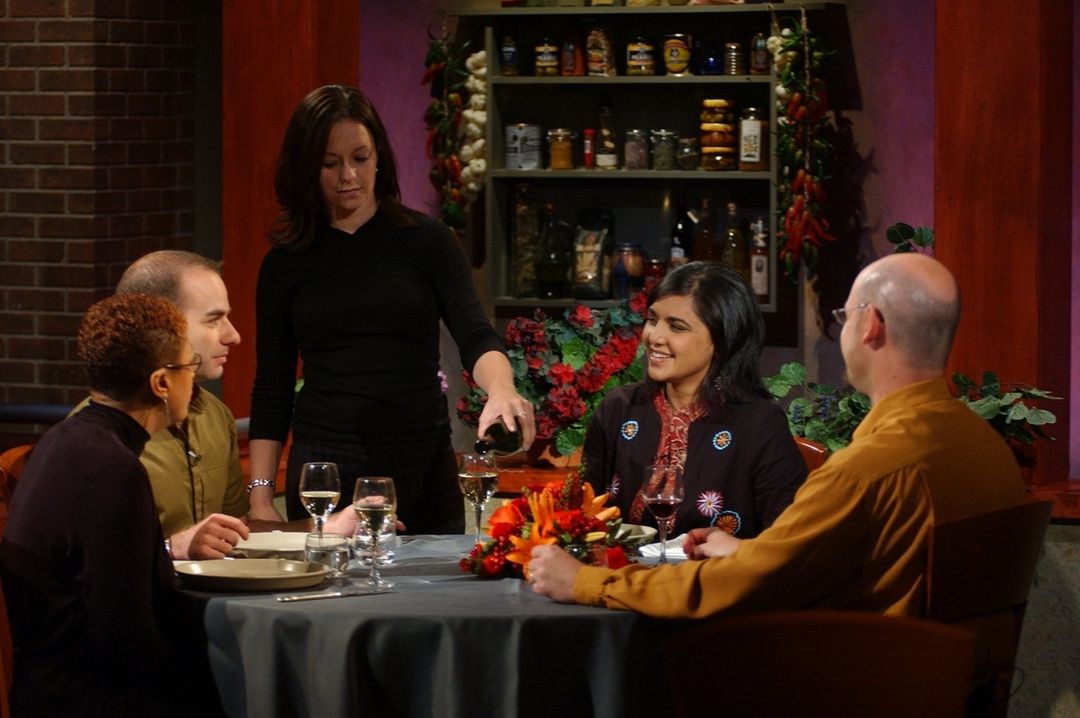 Alpana Singh hosting Check, Please!, Source Website
A feel good story in the wine world if you ever wanted to read one is that of Alpana Singh. She has risen through the ranks to become not just Chicago's, but also one of the country's top sommeliers. Born to immigrant parents, Alpana was expected to become a doctor and she had an inclination towards science and biology, but she also developed a penchant for food and restaurants from a young age. She would often, as a young girl, dream about traveling the world and eating food.
While waiting tables as she pursued a degree, she found something that would unite all of her interests, science, food and travel. It was in fact, WINE! At the age of 19, she decided to embark on a journey in the wine business, taking up a job as a wine sales clerk at Nielsen Bros. market in California. In a matter of four years, she had landed the sommelier position at Everest Restaurant in Chicago. The laurels don't just stop there, however. At the age of 26, Alpana became the youngest ever woman and the only South Asian ever to pass the final level of the Master Sommelier exam.
Wine has been at the center of Alpana's professional career since the beginning. She opened The Boarding House, a wine-driven concept in River North in 2012. She has since opened a couple more restaurants, Seven Lions on Chicago's iconic Michigan Avenue and Terra & Vine, in Evanston, Illinois. A proud inductee of Crain's 40 Under 40 honoree in Chicago in 2001, Chicago's illustrious list of sommeliers is incomplete without Alpana Singh.
Ken Fredrickson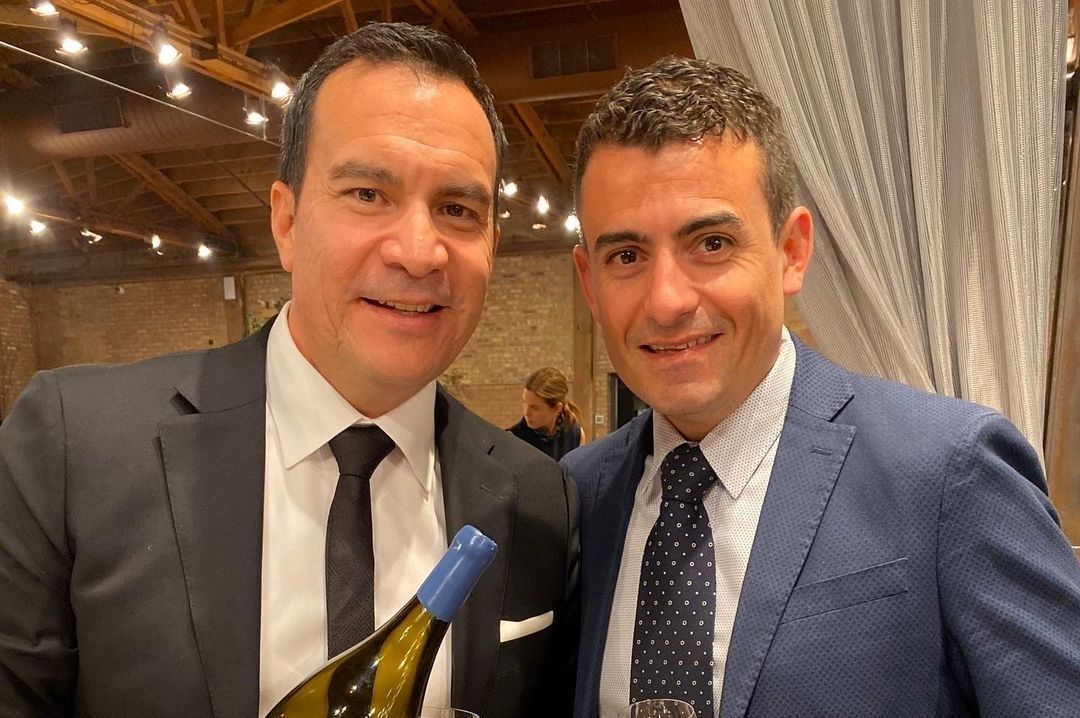 Ken Fredrickson (left) doing what he does best, Source Instagram
Chicago's wine circuit is a wine nerd's dream come true. Apart from the learning and the great wine on show, the city is littered with legends who know wine at the back of their palms. One name that commands the respect of his peers for his work in the wine industry is Ken Fredrickson. Fredrickson's accolades in the wine world go back almost two decades. He passed his Advanced Sommelier Course with the highest score which brought him the American Express Scholarship.
His resume includes working with world-renowned chefs like Charlie Trotter and Wolfgang Puck (Spago, Chinois) with whom he crafted wine programs that received critical acclaim. It was post his work with these two that he eventually attained his Master Sommelier rank in 2000. He has introduced the High Road Wine & Spirits umbrella, under which he acts as the founding partner for Tokiwa Imports, Laika Spirits, Family Tradition Cognac and Rahi Imports. His work under this brand has brought forward the stories of passionate producers from around the world.
A wine enthusiast looking to leave the world of wine bigger and better than how he found coming into the business.
Jean Tomaro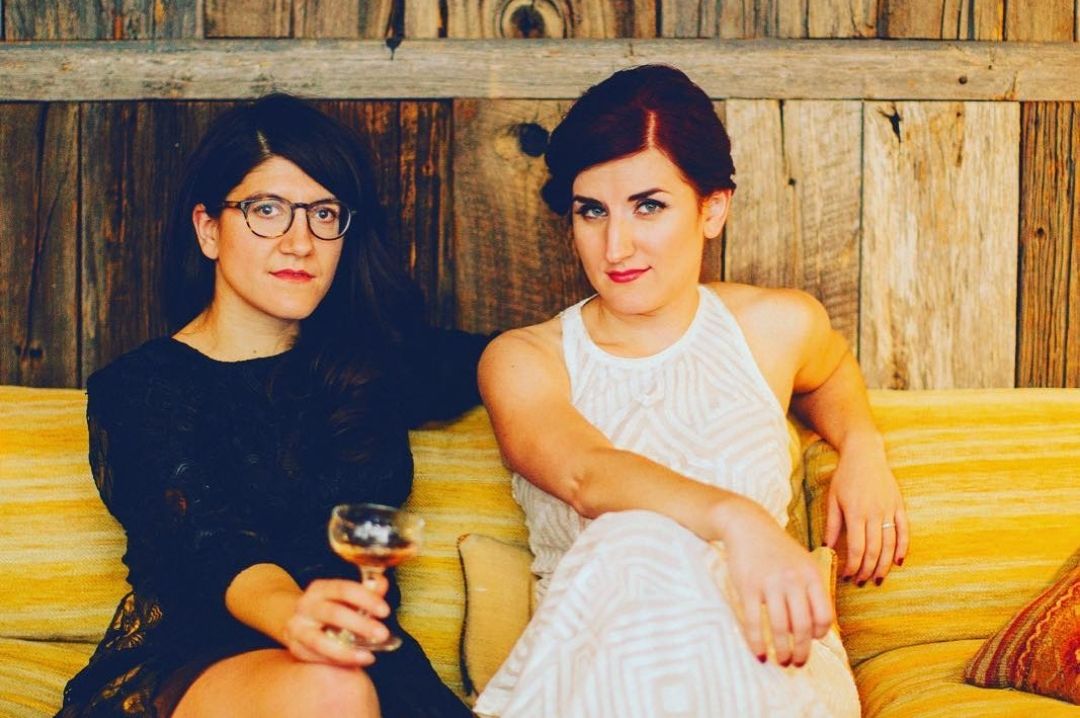 Jean Tomaro with her sister, Source Instagram
To be incredibly successful and looking over the beverage programs at some of the finest restaurants for over a decade is no easy feat. In fact, it is very much the opposite, given the sheer amount of research, work and detailing that goes into managing each restaurant and its beverage program. Only the most brilliant minds, ones that are full of knowledge of the beverage world can undertake such a huge task. It is exactly why the Hogsalt group brought Jean Tomaro on board back in January 2010.
A passionate beverage and hospitality professional, Jean became a certified sommelier from The Court of Master Sommeliers back in July 2009 and hasn't looked back since. Her work has since increased with her resume growing alongside that of Hogsalt. She has dedicated herself to helping develop an identity for all of Hogsalt's restaurants, creating a culture that resonates with those that walk in through the doors for a meal or a drink. While the drinks menu has plenty of drinks to choose from, drinkers can see Jean's imprint over the wine program.
She has curated a list of wines from all over the world, bringing in vintages from countries like Italy, France, South Africa, Austria and Peru to name a few. Jean is a master of her art, combining consistency with modernity to bring Chicago some of the best vinos possible.