Where to drink in Chicago's Wicker Park
Looking for a place to grab drinks in Chicago? Don't look around, just head on to Wicker Park.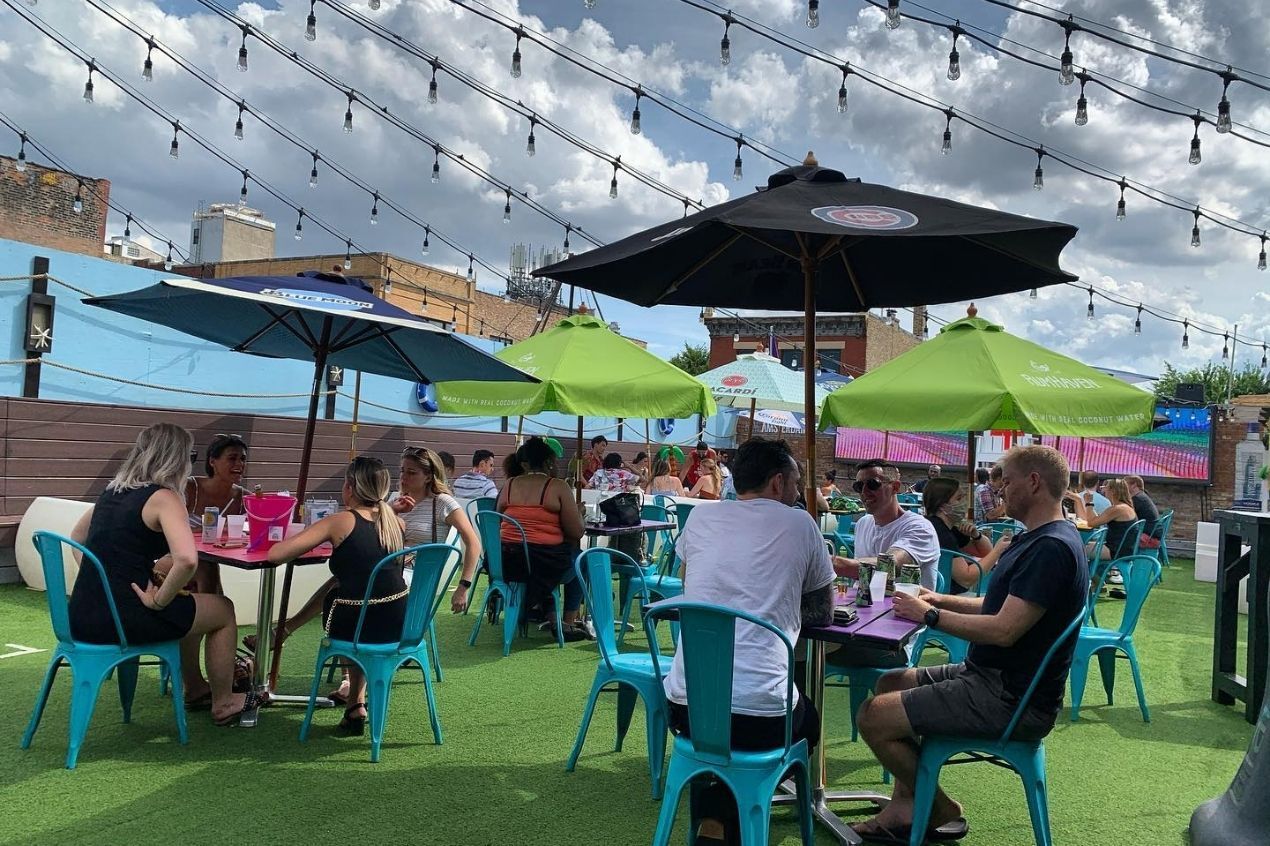 A neighborhood famous for its art community, hipster culture, and nightlife in Chicago. Yes, we are talking about Wicker Park. It is not easy to make your pick from a range of overflowing options that encompass plush cocktail bars, stacked-up beer rooms, and rooftop lounges. Highlighting Wicker Park's drinking scene, these bars will cater to the needs of patrons looking to plunge straight into drinking.
Tapster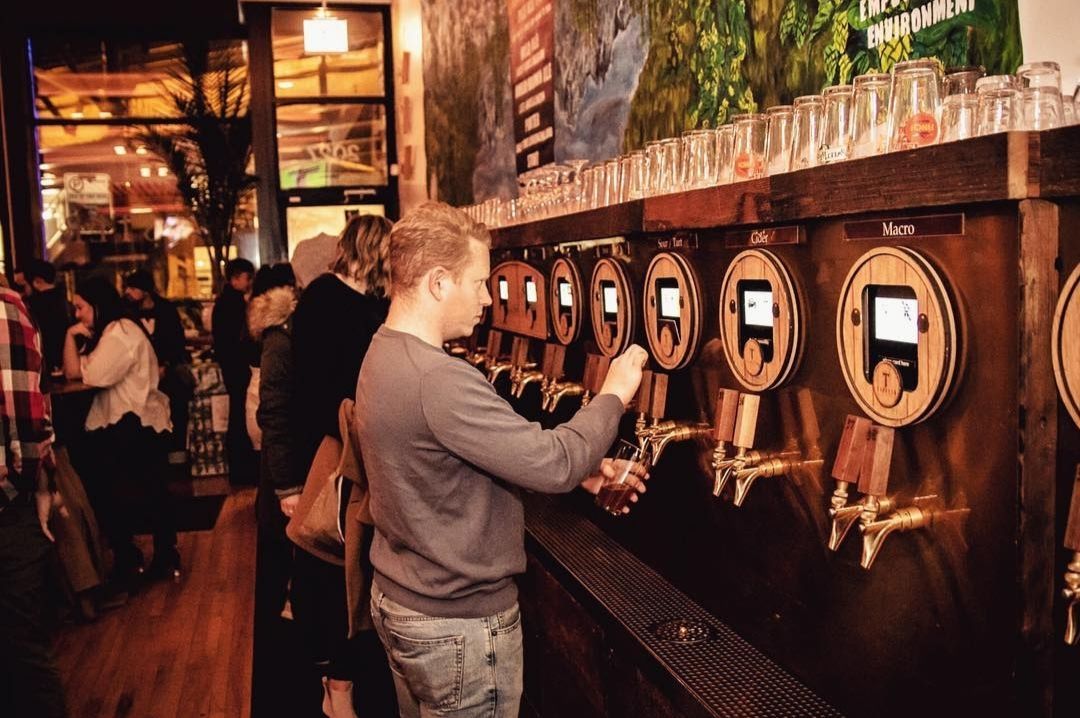 Tapster - A self-serving taphouse, Source: Facebook
Adopting a sustainable cycle to reduce garbage, Tapster does not serve bottled and canned drinks. They make it up by being Chicago's first self-serve taproom accompanied by a friendly team of bartenders to guide you along the way. Offering more than 30 beer varieties, they present the liberty of tasting a new brew without having to purchase a pint. For non-alcoholic drinkers or people looking to cut down on the ABV, the taproom has kombucha, local cold-brew coffee, and craft soda kegs from which you can pour a glass and enjoy the street style outdoor patio. Discover a range of unique and timeless cocktails from expert mixologists at Tapster, if well-crafted concoctions are your thing. From ciders, beers, and wines, you will find everything on a tap at the tasting house (minus the cocktails).
Location - 2027 W North Ave, Chicago, IL 60647.
Timings - Closed (Sunday to Tuesday)
5 pm to 12 am (Wednesday to Thursday)
4 pm to 12 am (Friday)
12 pm to 1.30 am (Saturday)
The Violet Hour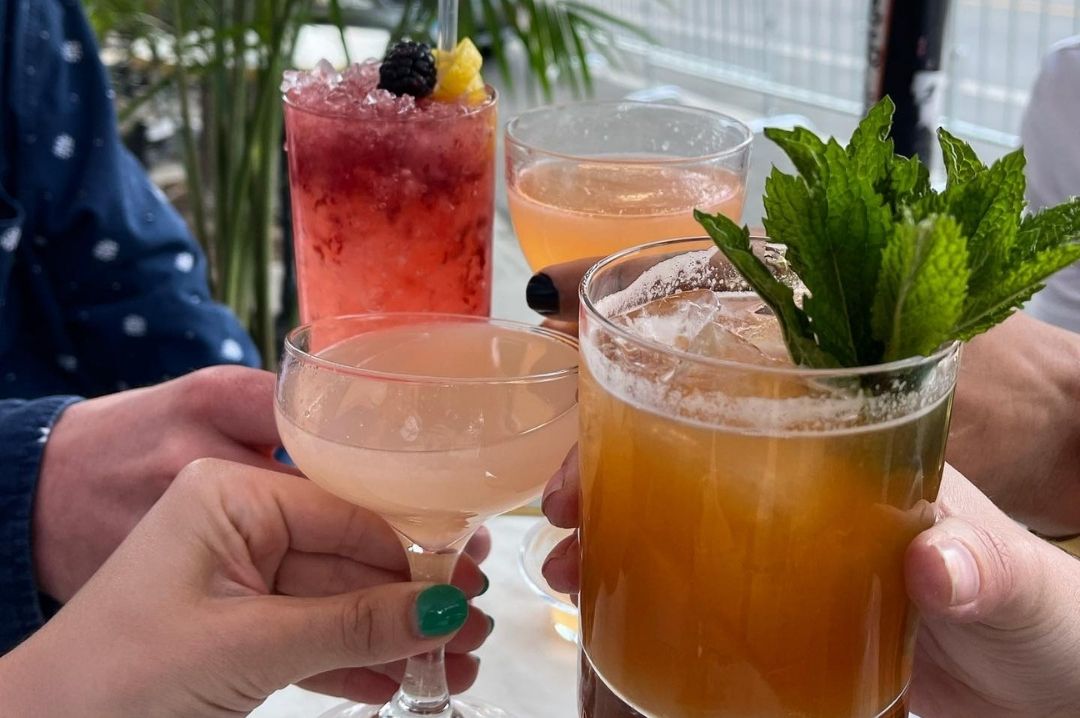 Cheers to delectable cocktails from The Violet Hour, Source: Facebook
Serving artisanal cocktails on a sprawling marble bar, The Violet Hour is located in the heart of Wicker Park. The bar has a discreet single entryway you can identify with a mural that changes every month. Once you make your way in the bar named after T.S Elliot's poetry, colorful sumptuous cocktails will catch your eye, leaving you wanting one in your hands. Some cocktails worth trying are the Too Many Cooks, Just Like That, and Mango Brandy. To avail insights to cocktail making from a James Beard award-winning team, join the Night School program lead by The Violet Hour head mixologist, Toby Maloney, on how to think, drink, and create cocktails. Adding simple yet delicate touches to their concoctions, the bar is there to please all cocktail lovers out there.
Location - 1520 N Damen Ave, Chicago, IL 60622.
Timings - Closed (Monday to Tuesday)
5 pm to 1 am (Wednesday to Sunday)
The Map Room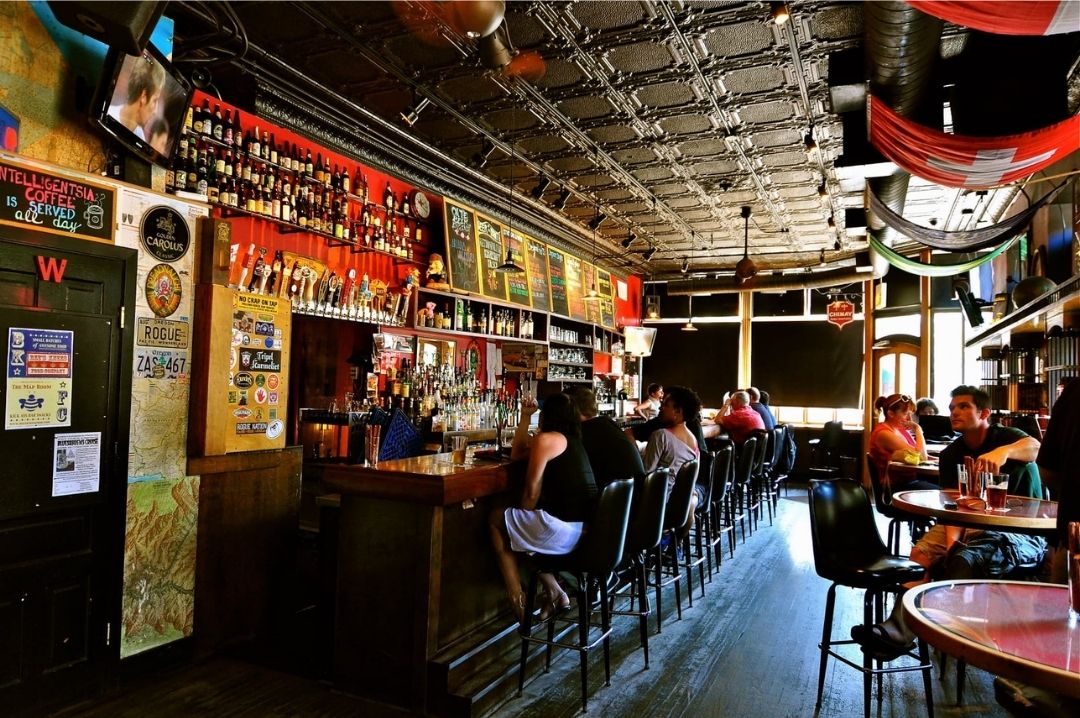 Bar and seating at The Map Room, Source: Facebook
Coffeehouse during the mornings and a cozy beer tavern throughout, The Map Room is where you will find assorted beers from all over the world. Pop up at this beer-friendly bar that has a beer school for hopheads looking to elevate their knowledge on the widely acclaimed beverage. Hosted by venerable brewer Greg Browne, the school passes wisdom on beer, its complexity, flavor, characteristics, and other mind-blowing facts. With an expansive beer menu changing colors on occasional Tuesdays, The Map Room is a den where you will check off beers from your drinking list in a zap. From new England-style IPAs to nitro stouts, enter a world surrounded by never seen before brews. Some beers on the tap include imports such as Firestone Walker, D.A.B, Allagash, Kingslahger, Temperance, Solemn Oath, and more.
Beer school ticket price - $25 per person
Location - 1949 N Hoyne Ave, Chicago, IL 60647.
Timings - 6.30 am to 2 am (Monday to Friday)
7.30 am to 3 am (Saturday)
11 am to 2 am (Sunday)
Book your beer school tickets here.
Emporium Arcade Bar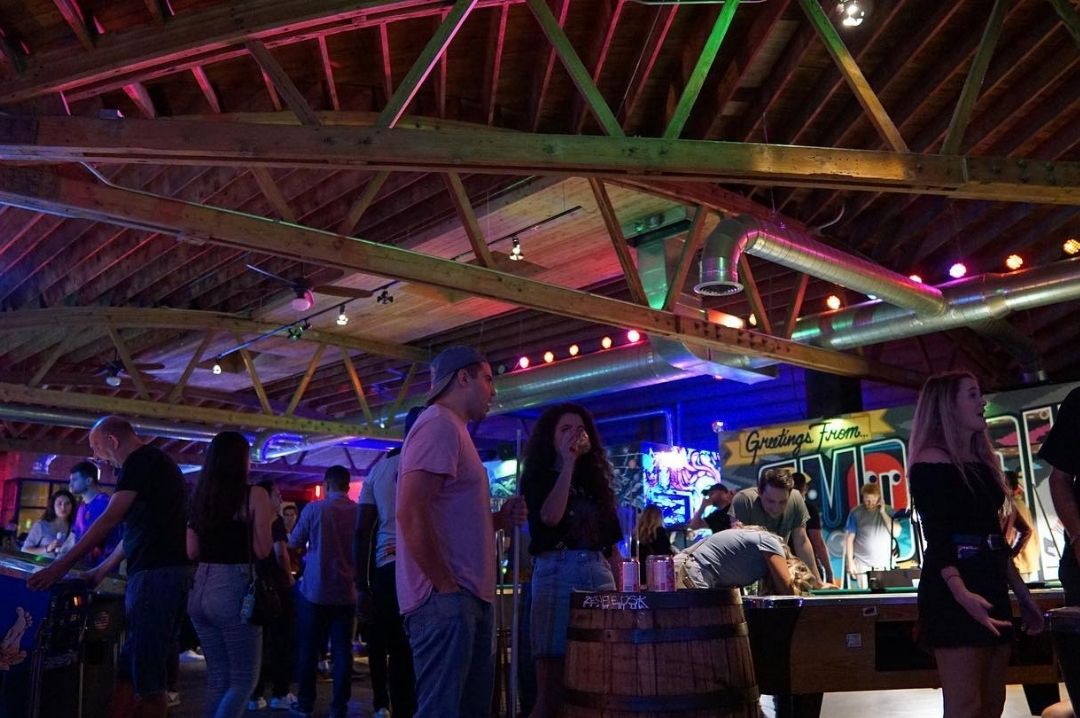 Colorful and lively Emporium Arcade Bar, Source: Facebook
An innovative classic arcade games bar, Emporium is usually crowded due to an array of 24 draft beers, 34 arcade games, and 2 pool tables. The bar is tailor-made for people looking for a fun, lively, and entertaining night out. You can bring your own food, enjoy some live music, and dance away to the tunes spun by the DJ. If you're a basketball fan, don't forget to shoot hoops at their NBA station. The high octane pinball machines and skee ball lanes are made for those who don't shy away from a blood-rushing affair. And, the photo booth adds icing to the jollification, as you can take some memories back with you. Overall, it is a mini amusement park for adults having an inner child waiting to be unleashed.
Location - 1366 N Milwaukee Ave, Chicago, IL 60622.
Timings - 5 pm to 2 am (Monday to Thursday)
3 pm to 2 am (Friday)
12 pm to 3 am (Saturday)
12 pm to 2 am (Sunday)
The Up Room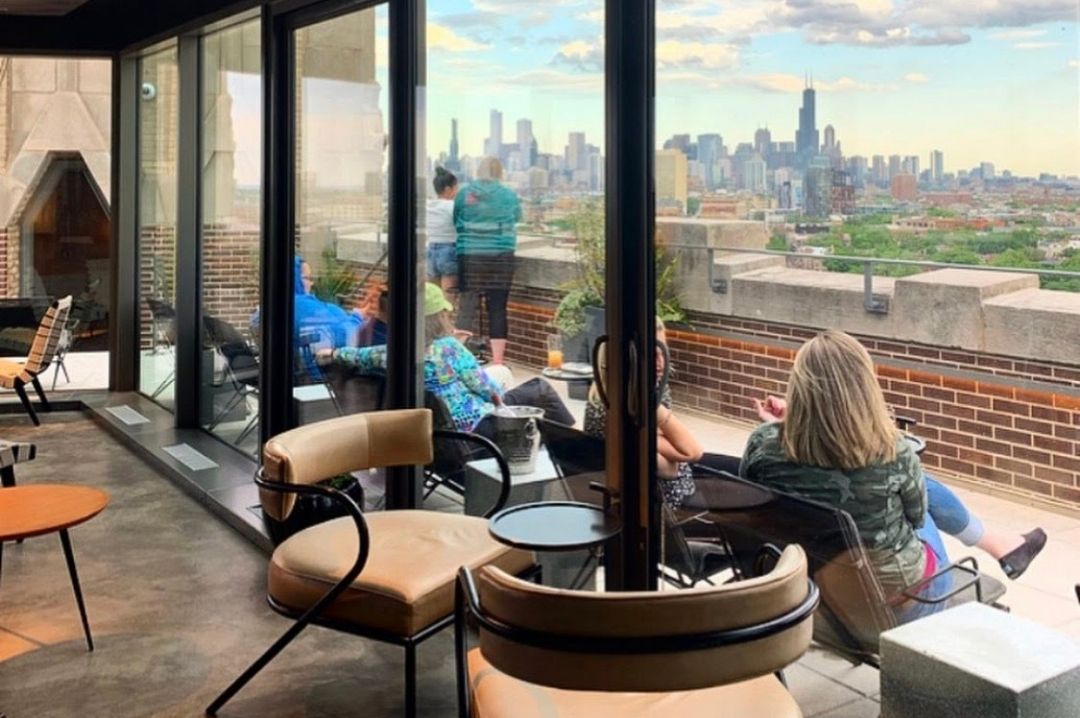 The Up Room bar in Robey Hotel, Source: Facebook
Gaze at the distant Chicago skyline from the 13th floor of the Robey Hotel, courtesy of The Up Room. Switch on your relax mode on the low positioned sofas near the bar or grab the Oaxacan Broken Glass cocktail made with mezcal, Ancho Reyes, lime, and hellfire bitters and take in the wind flowing on the terrace. Known to be one of Chicago's most exclusive rooftop bars, The Up Room stores fine scotch, whiskies, and spirits that require gentle and slow sipping. The bar does not have space for more than 35 people on the deck, but you wouldn't be going there for the crowd in the first place.
Location - 2018 W North Ave, Chicago, IL 60647.
Timings - 5 pm to 12 am (Sunday to Friday)
5 pm to 1 am (Saturday)
The Revel Room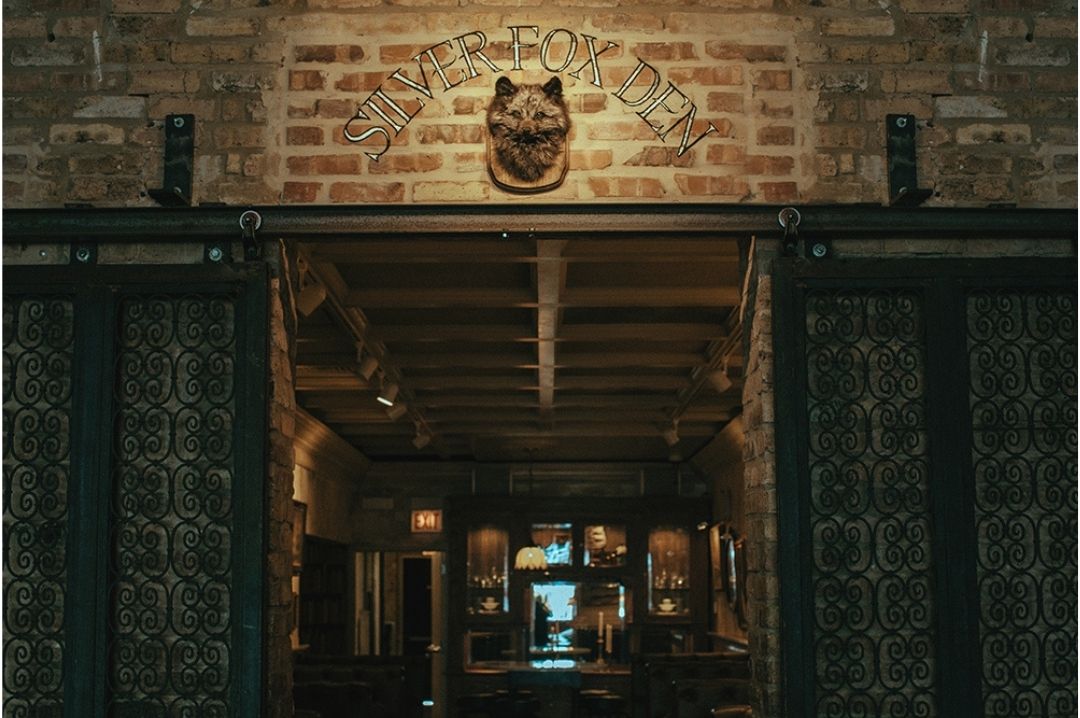 Fox taxidermy at The Revel Room, Source: Website
Enclosed with rounded burgundy leather booths, The Revel Room is a low-key bar passing old-school vibes. Luring patrons from the nearby Damen Blue Line station, the bar keeps them tangled with canned beers, wines, and hand-crafted cocktails like the Cry Baby made with Corazon tequila, lime juice, aperol, and St. Elder elderflower liqueur.
Tip: Show up early in the evening to find a table at The Revel Room and make your way to the secluded Silver Fox Den area for a drink with the Reynard.
Location - 1566 N Milwaukee Ave, Chicago, IL 60622.
Timings - 6 pm to 1. 30 am (Sunday to Friday)
6 pm to 2.30 am (Saturday)
Whiskey Business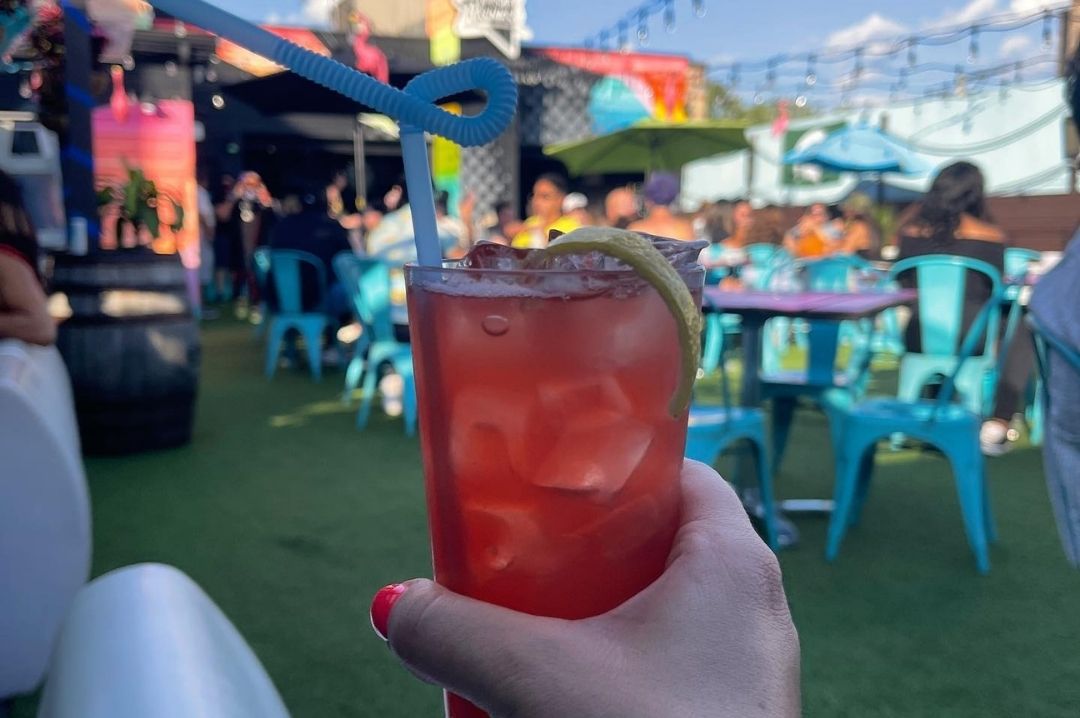 Angels Avy cocktail on the rooftop of Whiskey Business, Source: Facebook
Yes, whiskey lovers, we've got a place for you that serves over 100 different brown liquids. The 3000 square foot rooftop patio glimmers with shining lights, as you sip away classic cocktails like the old-fashioned, Manhattan, New York sour, and more. Try cocktails like the MacGuyver and Angels Avy to go with tasty belly-filling burgers on the menu. Whiskey Business hosts Monday Movie Nights, Taco Tuesdays ($2 tacos and $7 tequila hard seltzers), and Friendsdays Wednesdays (25% off on appetizers), inviting the crowd with a treat.
Happy hours - 5 pm to 7 pm
Location - 1367 N Milwaukee Ave, Chicago, IL 60622.
Timings - 4 pm to 12 am (Monday to Thursday)
4 pm to 2 am (Friday)
11 am to 3 am (Saturday)
11 am to 12 am (Sunday)
Header image - Whiskey Business, Source: Facebook