What to drink with your favourite Chicago Dishes
Scroll to find some classic dishes found in Chicago, and how to pair them up with your favourite tipples!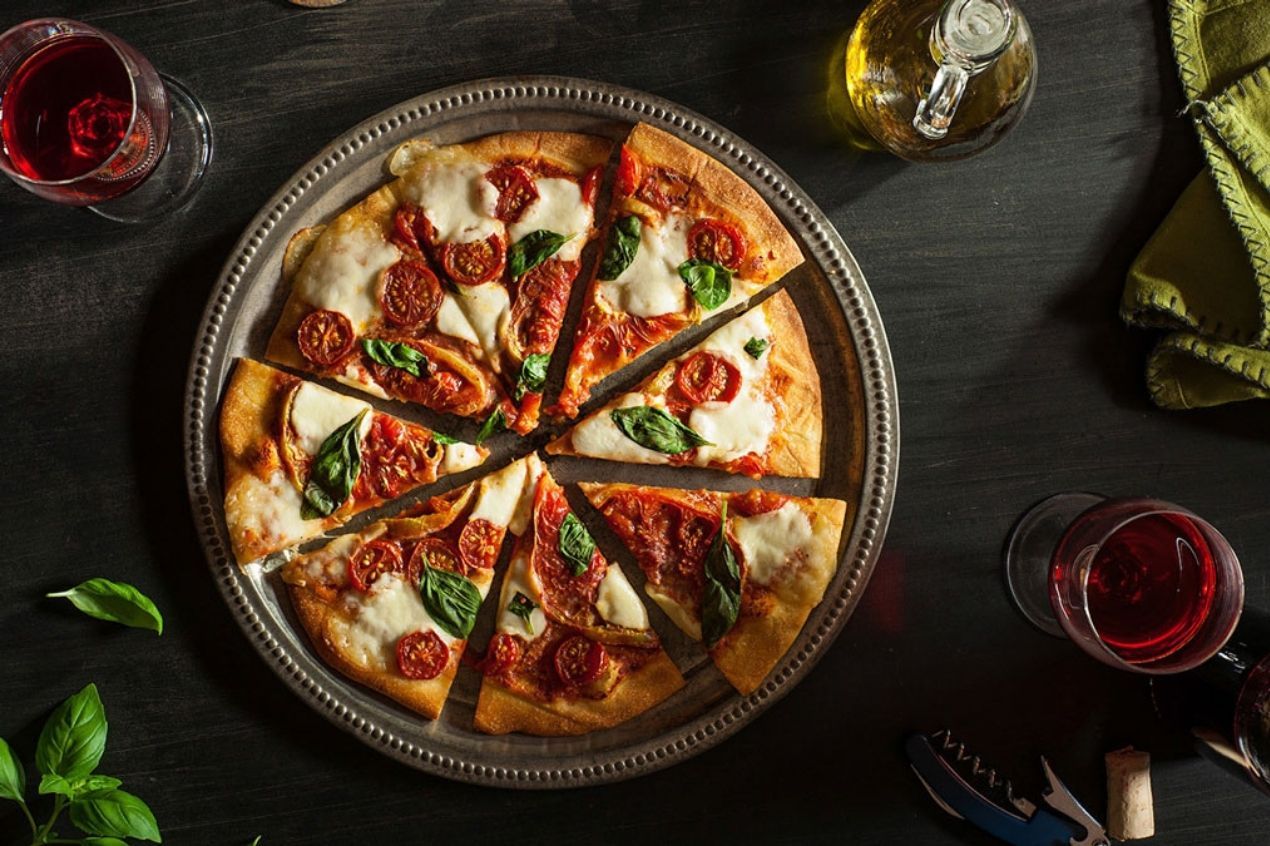 Chicago has a rich culinary history and a myriad of unique foods. Many of the city's famous bites have gained national recognition for captivating taste buds across America. But food is incomplete without drinks that compliment the taste.
Deep Dish Pizza
You knew this was coming, right? This beloved comfort food is as hearty as they come, with a thick crust baked in a deep pan that's traditionally filled to the brim with cheese and topped with a layer of chunky tomato sauce. The result is a piping hot, gooey mountain of pizza goodness that's a true and uncompromising Chicago classic.
Lou Malnati's and Giordano's can be at an eternal war about which one is the better pizzeria, but we're here for an insider tip : This hearty take on a pizza demands an equally lively and flavorful beer : The IPA.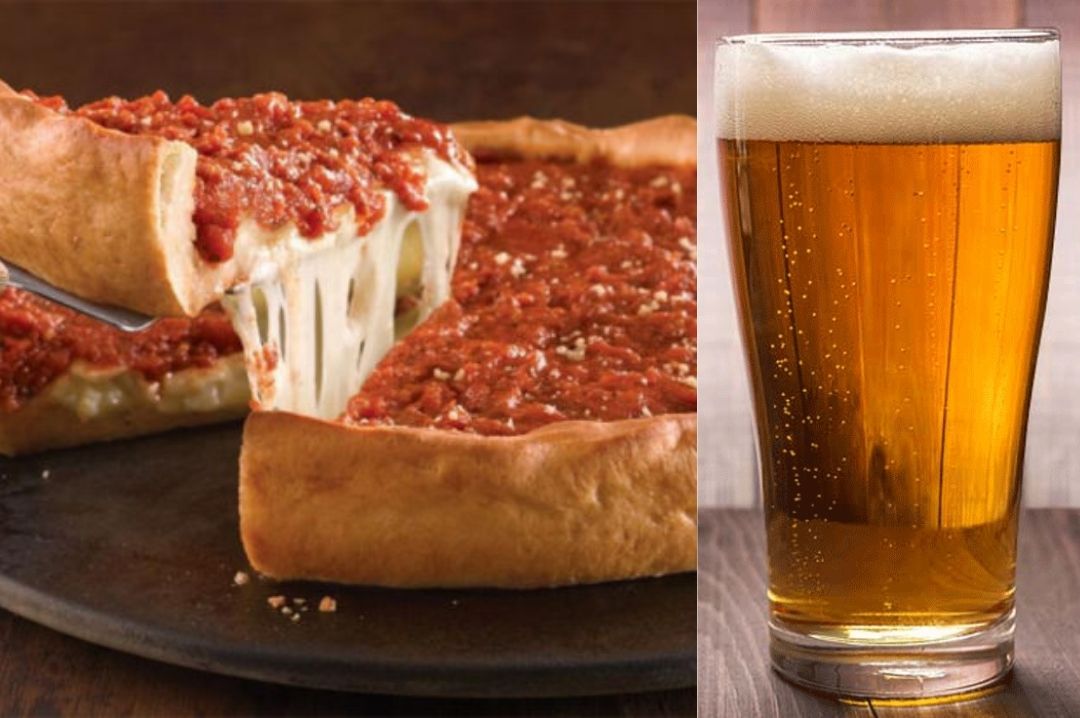 Source: Lou Malnati's, Giordano's
IPA is a great option, as it's easy to drink. With its hop-forward bite and acid flavor, IPA is a perfect match for tomato sauce. You can earn bonus points by choosing an IPA with citrus flavors. The added acidity will lift up all other ingredients in this stuffed deep dish delight without muddling or overpowering it.
Italian beef sandwich
You can get it hot (with giardiniera peppers) or sweet (with sweet peppers); dry (no gravy), wet (extra gravy on top), or dipped (the whole sandwich takes a bath). No matter how you order it, you'll be getting a taste of one of Chicago's most famous creations — the Italian beef sandwich. The delicious, and messy sandwich consists of a crusty Italian roll piled high with thinly sliced and seasoned roast beef, plus your choice of peppers and au jus sauce (or gravy, as some places call it).
Al's Beef in Little Italy claims to be the inventor of the sandwich, and has won countless awards since it opened in 1938. They're also advocates for the "Italian Stance," the only way to eat an Italian beef sandwich — elbows on counter, feet 18 inches from counter, and mouth wide open (the most important part). Besides their original location, they have four outposts throughout the city.
Another popular spot is Mr. Beef on Orleans in River North. You can find Italian beef sandwiches in dozens of restaurants and food vendors all across the Windy City.
Matching Italian beef with wine poses its own unique set of considerations. Depending on the maker, the meat can be mild or very peppery. Then there's factoring in the spicy giardinera and the roasted sweet bell peppers.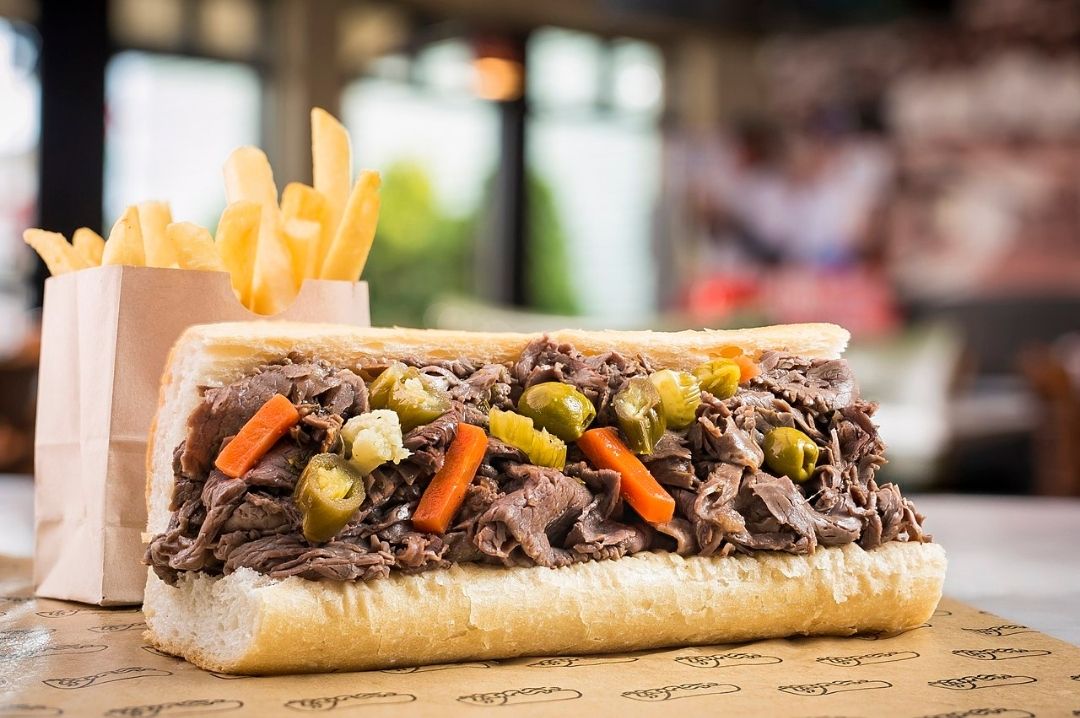 Image source : Italian Beef
Malbec has fruit flavors of black cherry, raspberry and blackberry and aromas of mocha, molasses and black pepper that make it a perfect pairing for the beloved Italian Beef Sandwich. We recommend serving the wine slightly cool (67-69 degrees).
Top 3 GOLD Winning Malbec's as per Sommeliers Choice Awards 2021
-UNO MALBEC (95 points)
-Doña Silvina Reserva Malbec (94 points)
-Clos de los Siete (91 points)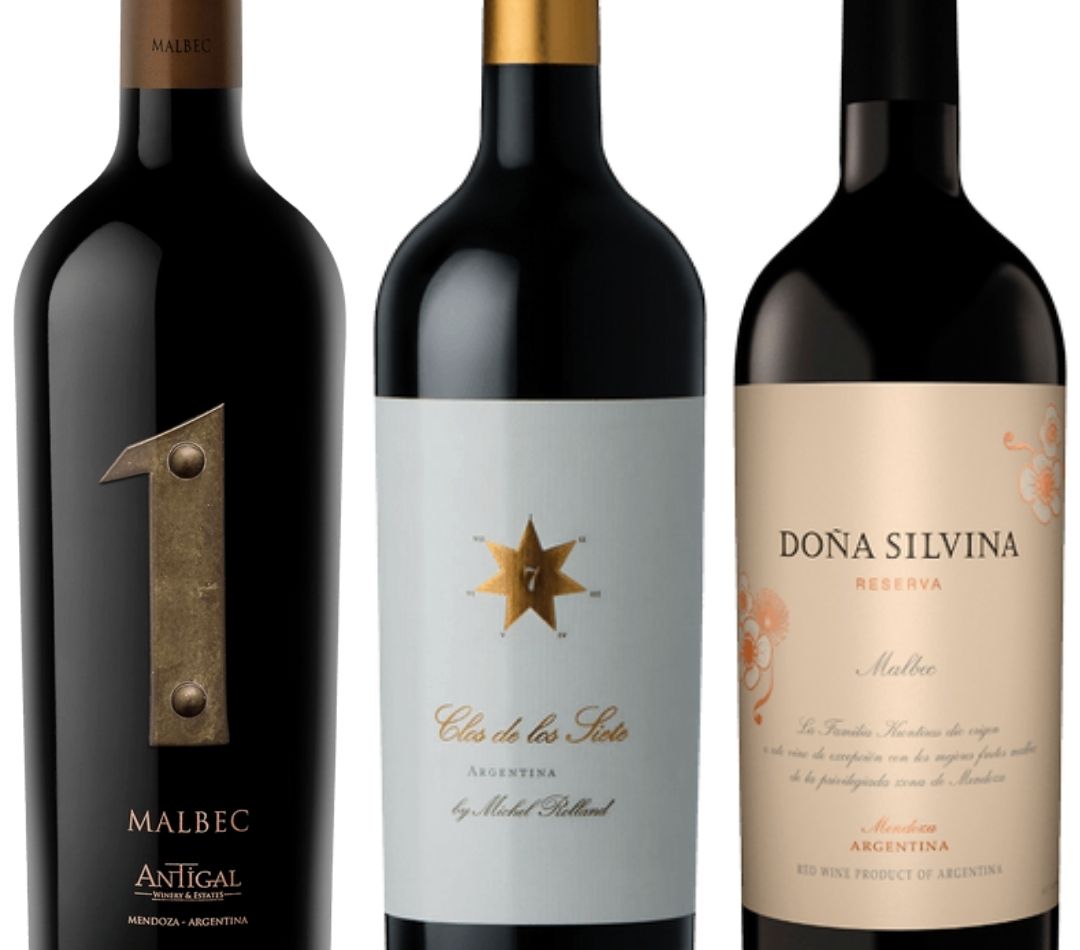 Image sources : UNO MALBEC, Clos de los Siete and Doña Silvina Reserva Malbec
Chicago Style Hot Dogs
The classic Chicago style hot dog got its start as a cheap bite during the Great Depression. While they may not cost a nickel anymore, you can try the (still cheap) street food staple for yourself all over Chicago.
So, what exactly is a Chicago style hot dog? Here's how to do it right — an all-beef hot dog on a poppy seed bun, topped with yellow mustard, lots of relish, diced onions, tomato wedges, a pickle spear, sport peppers, a dash of celery salt — and most importantly, no ketchup.
You can hit all the reliable go-tos scattered throughout Chicago's neighborhoods, like Portillo's in the Loop and South Loop, The Wiener Circle in Lincoln Park, Jim's Original in Little Italy, and Redhot Ranch, with locations in Bucktown and Lakeview. If you're looking for a bite of Chicago history, family-owned Dave's Red Hot opened in 1938, making it one of the oldest hot dog stands in the city.
Chicago even has an annual Hot Dog Fest to celebrate the staple.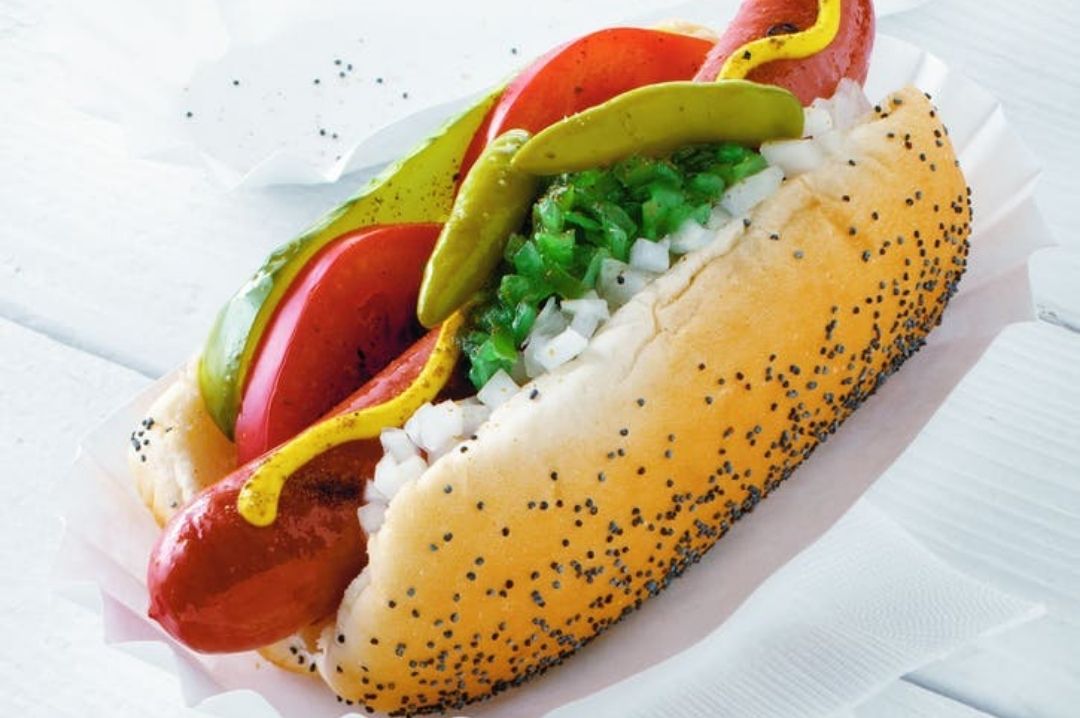 Picture courtesy : WEBER
If your hot dog has an Italian sausage in it, such as mortadella, go for a crispy white wine that will cut through the richness of the meat, but also stand up to the relish that's served on top. Be adventures and try an unusual varietal such as Schlumberger Gruner Veltliner (93 points at Sommeliers Choice Awards 2021)
You can go traditional with an Italian Sangiovese or Chianti. These wines would provide a leg up for all the flavourings in an Italian beef sandwich to "jump on the palate."
Written by Stuti Khetan, Beverage Trade Network