Beer Gardens you need to visit before the summer officially ends!
Relax in the beer gardens in Chicago with a glass of chilled beer whether they're on the river or in your neighborhood.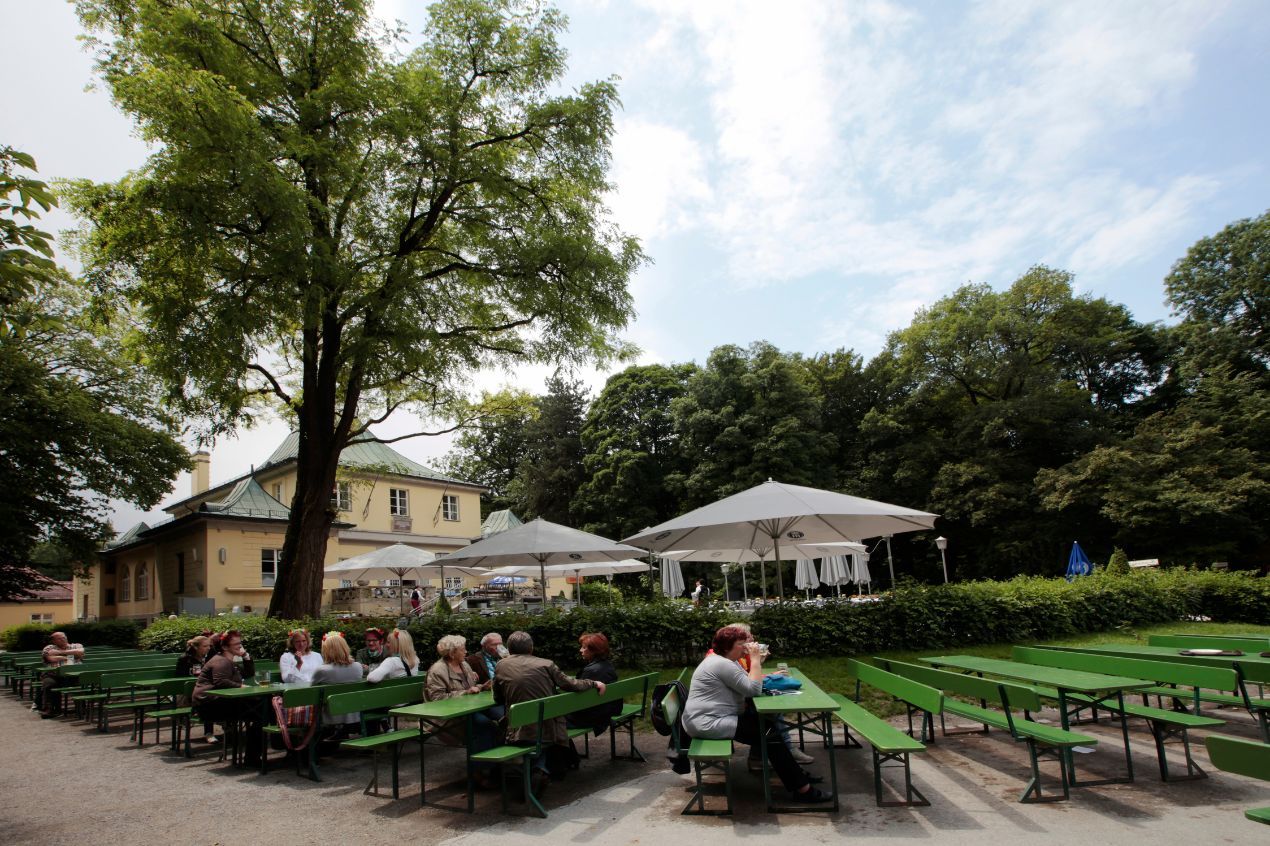 Beer gardens have evolved and offered a delightful and unique twist on the bar or tavern setting. The ideal beer gardens in Chicago will offer a relaxing ambiance, a beautiful garden to stroll through, and enough beers for everyone.
With that said, here are some of the favorite Chicago beer gardens that I highly recommend visiting.
Kaiser Tiger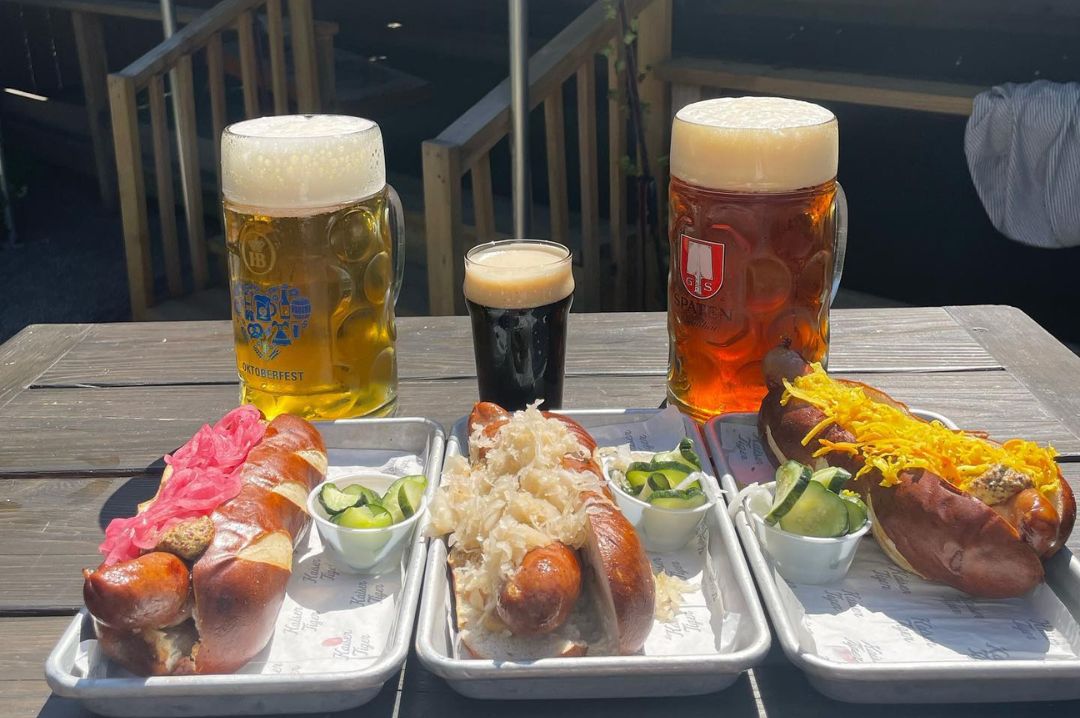 Image Source- Kaiser Tiger
Kaiser Tiger promotes itself as Chicago's best beer garden, which can be a lofty title for every beer garden in the city. Of course, it's a good sign when your beer garden is open during both rainy and sunny seasons.
Relax in their beer garden with a glass of beer from their twenty-two on tap beers like Great Central Lager, which is a traditional German beer with dishes like Bacon Grenades. If you want something refreshing you can taste the Maplewood Puka, it is a light and incredibly refreshing tart ale overflowing with juicy watermelon. If you are not up for on tap beer you can have their bottle and can beers. They also have a wide selection of cocktails, cider, and wine that you can choose from their menu.
Moreover, you can also play a game of bocce nearby during the warmer months and curling in the winter season in the hot months. Both of them are fun games. Otherwise, on a beautiful day or a warm night, you can just sit in the beer garden under the fairy lights. You will also enjoy good food in large portions with your beers. You can easily share a side of the french fries with your friends. The fries are served with curry ketchup, which is delicious!
Address:
1415 W Randolph St, Chicago, IL 60607
Phone: 312-243-3100
Murphy's Bleachers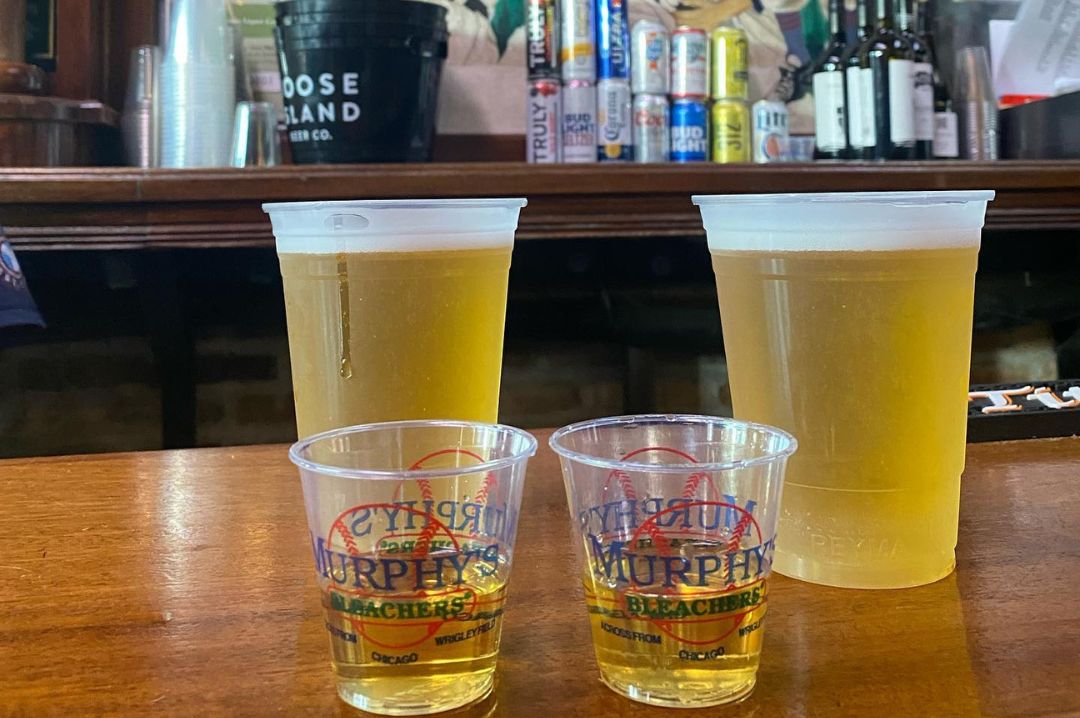 Image Source- Murphy's Bleachers
If you get a chance to be in Wrigleyville, stop by Murphy's Bleachers before or after a Cubs game for a trivia game or a beer. The establishment has seen numerous names over the years, but it is a Chicago baseball fan's favorite, with plenty of Cubs memorabilia. But many people prefer to come here on non-game days. It's lot quieter there, but you'll still see some regulars hanging out.
You can relax and have a glass of draught beer like Daisy Cutter, a delicious hoppy American Pale Ale that you can enjoy with some of the comfort foods they serve like grilled cheeses, mozzarella sticks, and burgers. Enjoy some of the finest quality druaght beer here, they have a wide selection from where you can choose. You will also get bottled and cans of beer like Rhinegeist Glow- a fruited sour ale and 312 Urban Wheat- a wheat ale. The rooftop is this place's beer garden, in a way, and it has an amazing view of Wrigley Field.
Address:
3655 N Sheffield Ave, Chicago, IL 60613
Phone: 773-281-5356
Sheffield's Beer & Wine Garden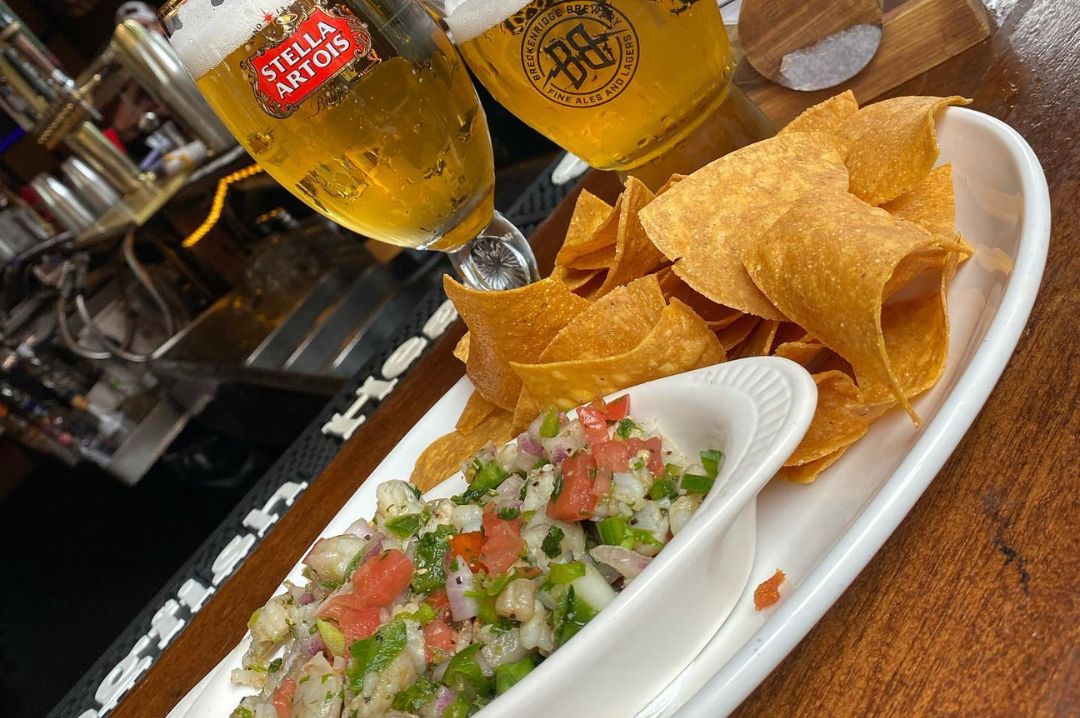 Image Source- Sheffield's Beer & Wine Garden
Sheffield's Beer & Wine Garden is one of the favorite beer gardens in Chicago, owing to the fact that the garden and restaurant are not separate. You can get a drink at the bar before sitting at your table, which is surrounded by gorgeous plant and filled with fresh air.
The restaurant is well known for its in-house BBQ, but you can enjoy fantastic beer from their more than 100 beer bottles and a large vintage beer collection. Want to enjoy a tropical vacation in a glass! Taste their Pompeii Beach draught beer- A fusion of mango and pineapple are introduced to our already fruity Pompeii IPA resulting in the beer version of a fruit cocktail you'd expect to find at your favorite outdoor bar on the beach. You can have the beer with chicken wings- a perfect combination of sweet and spicy. They also have four bars and a fireplace where you can sit at either end of the beer garden.
Address:
3258 N Sheffield Ave, Chicago, IL 60657
Phone: 773-281-4989
The Northman Beer & Cider Garden on the Riverwalk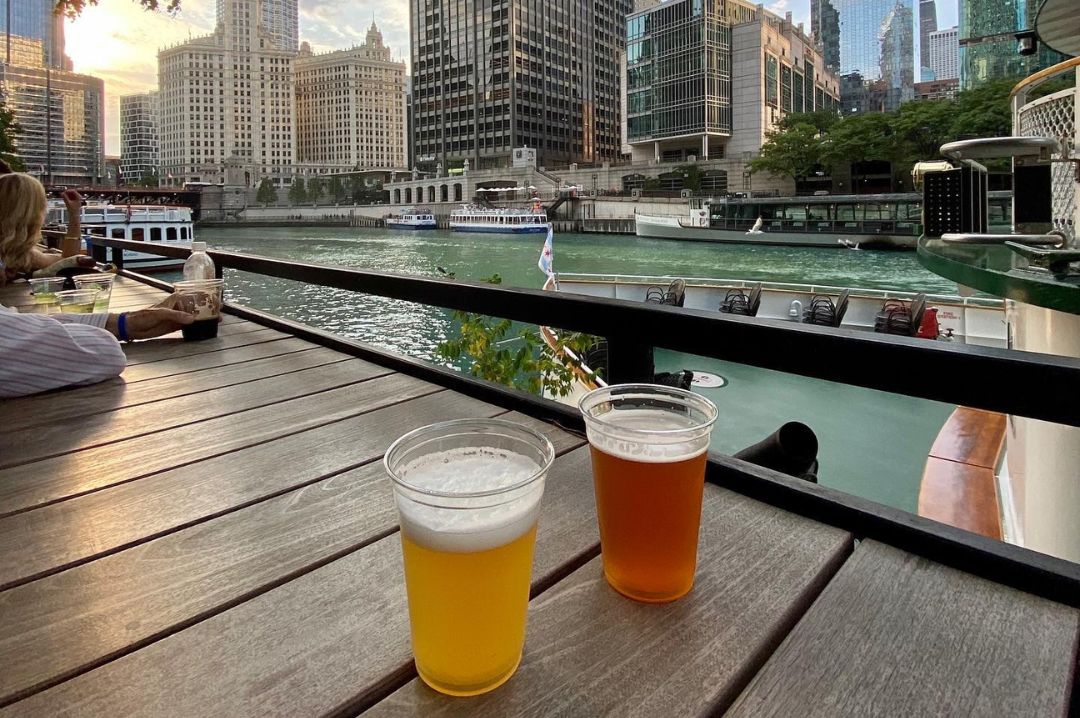 Image Source- The Northman Beer & Cider Garden on the Riverwalk
We have another beer garden that surrounds you with nature and beer options once again. Beautiful lights are strung up in the trees, as well as a genuine Northman Company beer for you to enjoy.
People come to this beer garden for the ciders, particularly the superb Marionberry and Rose ciders. Get a glass of their cider or draft beer like the Festbier or Son of Juice with a simple side of chips or tater tots and enjoy the mesmerizing view of the nature surrounding the Chicago river. The view of the Chicago River ties the entire place together. It's an amazing sight to see at night when the building lights turn on and reflect on the river.
Address:
233 East Riverwalk, Chicago, IL 60601
Phone: 312-877-5212
Chief O'Neill's Pub Restaurant Beer Garden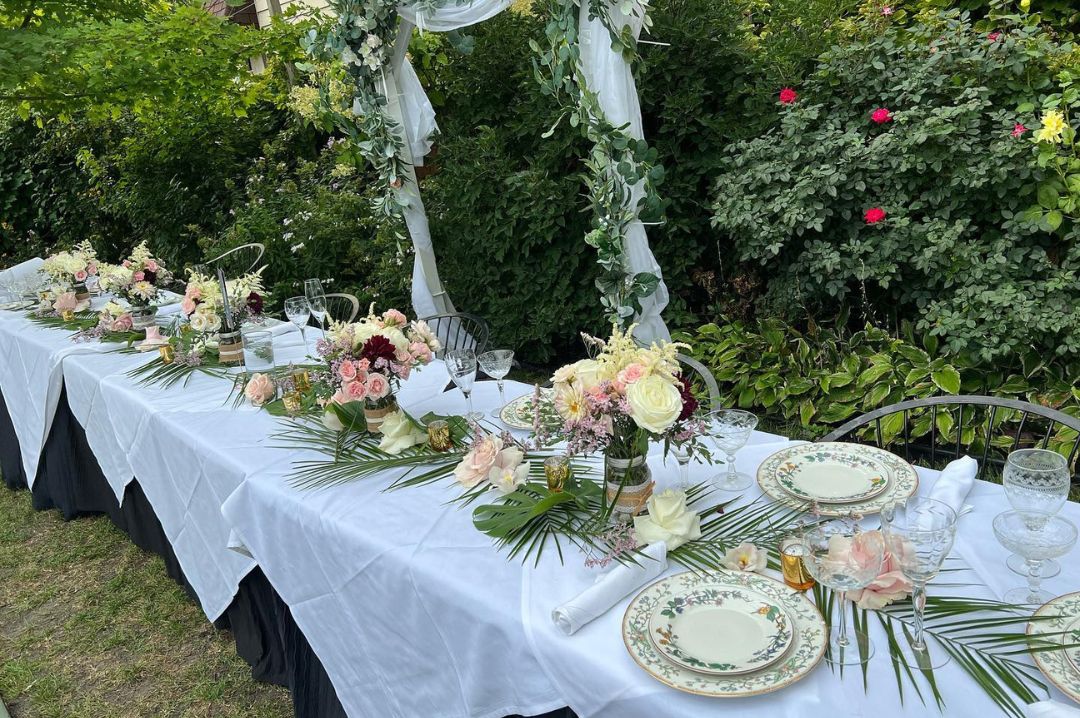 Image Source- Chief O'Neill's Pub Restaurant Beer Garden
It is always fun to visit Irish pubs and restaurants, particularly those with scenic outdoor seating. When you go, you may even hear a live Irish band playing. You can see a lot of Irish mementos spread throughout the place. The garden is beautiful and relaxing to sit in.
You might like a glass of their Irish draughts like Guinesses or anything from their draft beer menu like the Allagash White- a witbier along with a nice plate of the beer-battered fish and chips. Enjoy the simple surroundings of nature with your beer!
Address:
3471 N Elston Ave, Chicago, IL 60618
Phone: 773-583-3066
Written by Aparna Dutta, Beverage Trade Network