Be Ready to get Starstruck by Celebrity Chefs at these Chicago Restaurants
Celebrity chefs are all the rage right now and Chicago is an amazing town where you will get many restaurants owned by celebrity chefs to visit.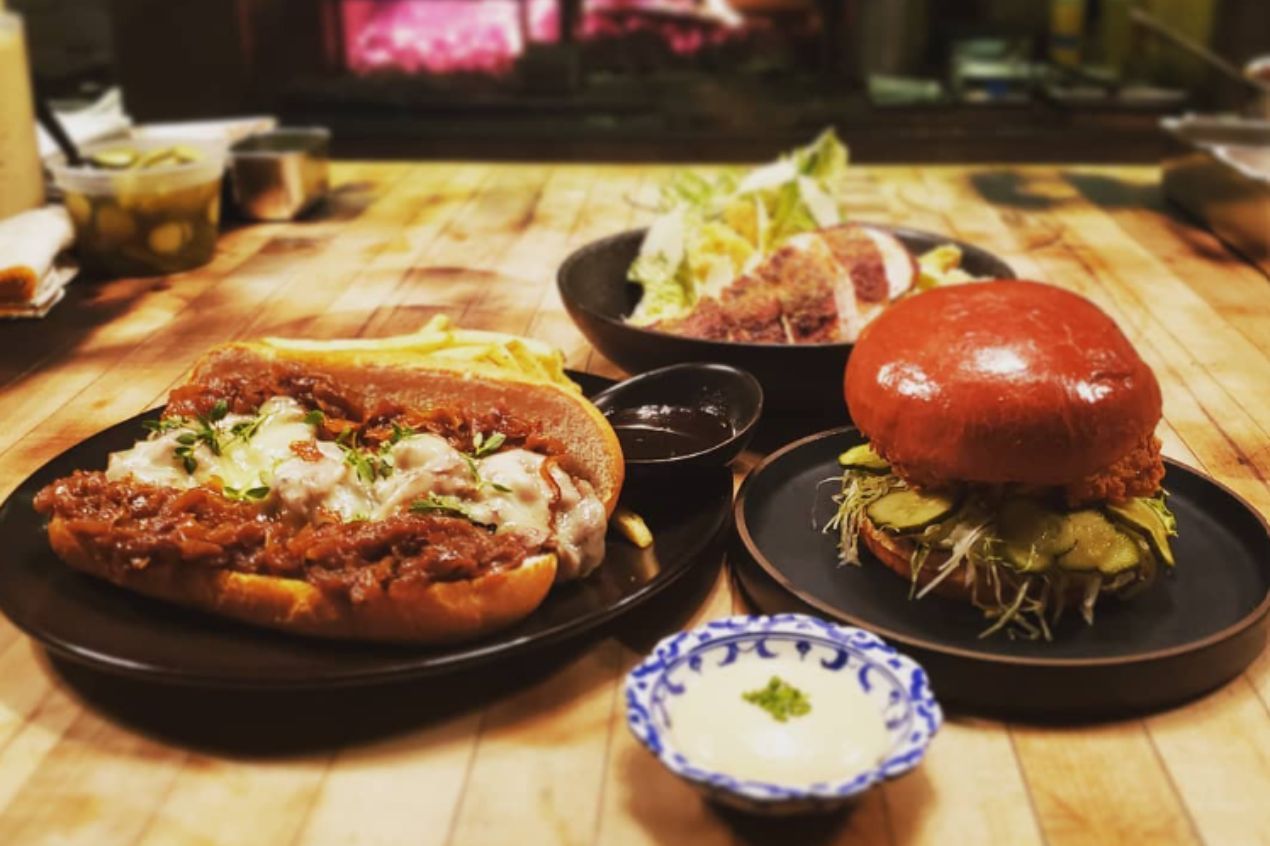 Chicagoans are incredibly pampered when it involves dining out. Chicago, known across the world for its adventurous, avant-garde food, is a city where top talent is nurtured and where experienced chefs travel to refine their skills. Some of these renowned chefs of the city have served meals for celebrities. But you will also get several many chefs who have become famous in the world of competitive television.
But what these celebrity chefs have in common is the capability to exceed by using the best and freshest ingredients, meticulous preparation, and innovative thinking on every type of food and beverage from goat to hot cocoa to molecular gastronomy.
Chicago has a significant number of TV chefs and some of them have their own restaurants throughout the city. So, if you are visiting Chicago or planning to go for brunch you can visit these best celebrity restaurants. Be prepared you get starstruck because if you are lucky you might bump into some Hollywood celebrity or the celebrity chef of the restaurant.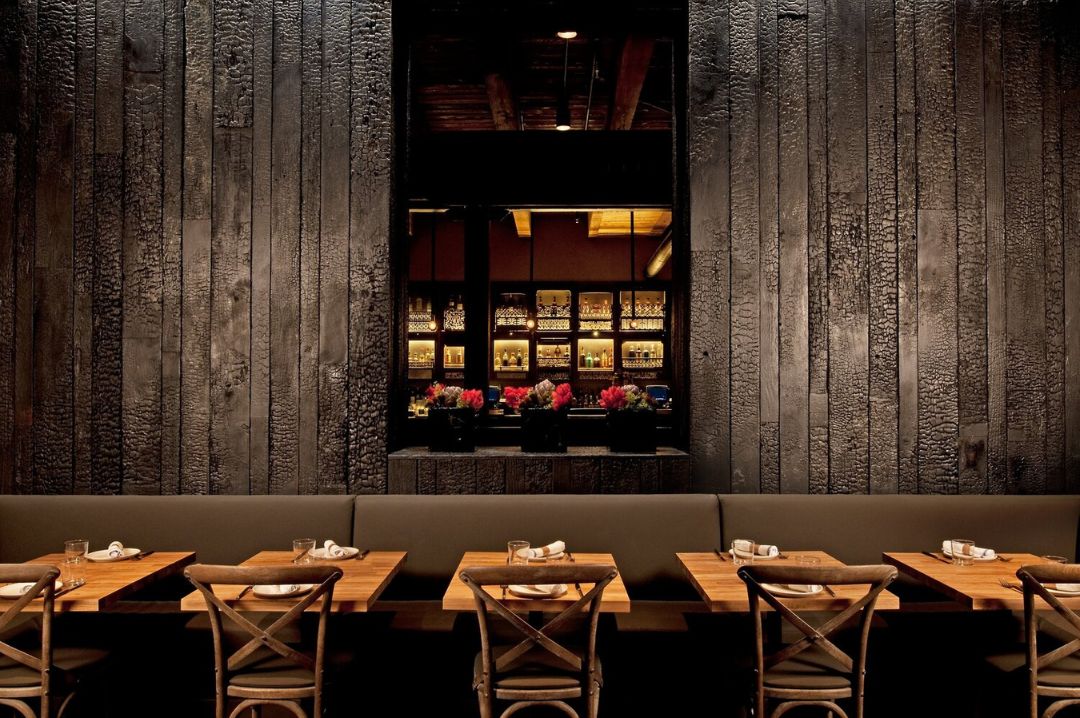 Image Source- Girl and the Goat
Imagine the year 2010 in Chicago when "Restaurant Row" had not yet formed on Randolph. It can become scandalous to put bacon in the dessert. And your server comes and instructs you to "order two to three small plates per person." Girl & The Goat, which is actually located on Randolph, was launched in the West Loop at this same time period. Family-style meals and dessert bacon started happening here.
Stephanie Izard has made the most of the experience that she gained on Top Chef. Izard became the first woman to hold the title when she became the Top Chef in the fourth season of Bravo. Along with that, her resume includes training at Le Cordon Bleu and time spent at a Jean-George Vongerichten restaurant. With such an amazing portfolio, it is not surprising that foodies travel from far to wine and dine at her signature restaurant. The restaurant keeps changing its menu and is popular for its amazing cocktails and cuisines. Their dishes like confit goat belly with bourbon butter, lobster and crab, and goat empanadas with marinated sheep feta elevate goat to the next level.
Location:
809 W Randolph St
Chicago, IL
Contact:
312.492.6262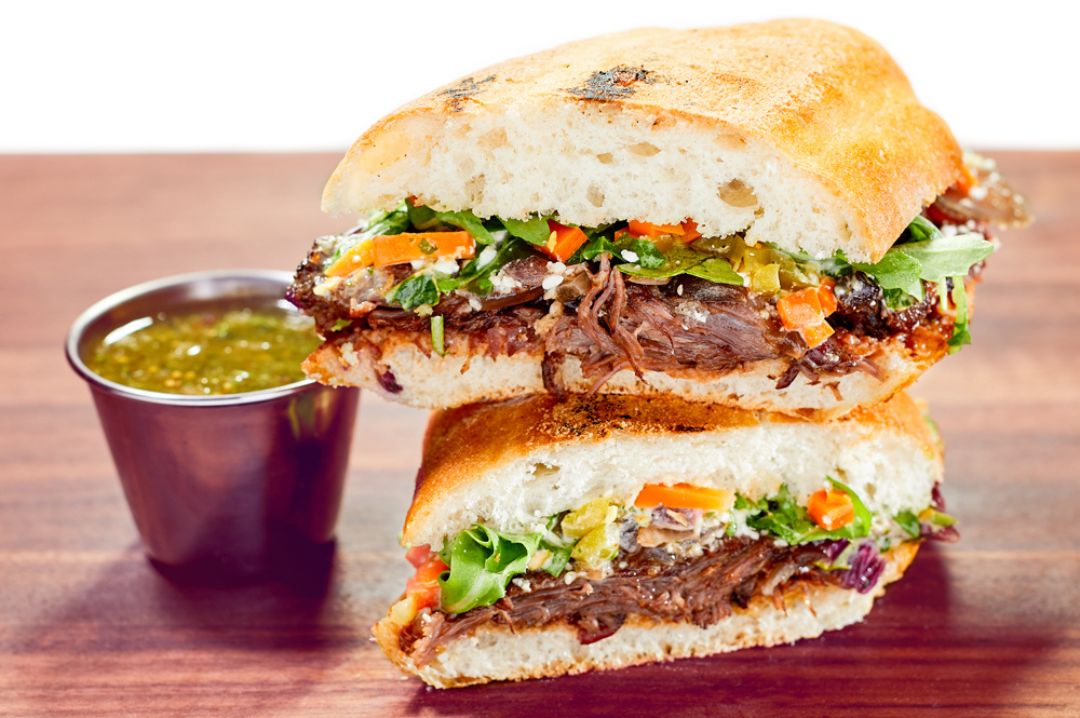 Image Source- Tortas Frontera
To serve authentic and innovative Mexican cuisine to his guests at the Frontera Rick Bayless has traveled far and wide. Bayless walks the audience through the spicy food of the Baja Peninsula. His innovative approach to Mexican cuisine has made him a culinary icon with cookbooks, TV specials, and a number of restaurants to his credit.
He offers creative takes on traditional Mexican cuisine at Frontera, including guacamole, ceviche, and enchiladas, as well as more odd dishes like a duck in green-peanut mole and albondigas, which are pork meatballs stuffed with grilled white onions. But you cannot complete your meal without trying their signature margarita, including the one that is mixed with brut champagne.
Location:
O'Hare International Airport
10000 W Balmoral Ave, Chicago, IL 60666
Image Source- Alinea
The only establishment of its kind in Chicago, Chef Grant Achatz's three-Michelin-starred institution is a completely sensory treat. The iconic Lincoln Park restaurant underwent a significant restoration in 2016, replacing its dark, seductive decor with a light, classic setting.
Achatz has only published one coffee table cookbook, unlike many other famous chefs, and he hasn't appeared on any popular television programs. Instead, his fame comes from the awards he won while working at Alinea, including the coveted three Michelin stars and the James Beard title for "Outstanding Chef of the Year." The innovative menu at Alinea emphasizes premium fish and meat prepared with few ingredients and a dash of current molecular gastronomy; for example, an item called "balloon" has the ingredients "helium, green apple." Enter with an open mind and learn the reason behind the well-deserved uproar about the restaurant.
Location:
1723 N Halsted St,
Chicago, IL 60614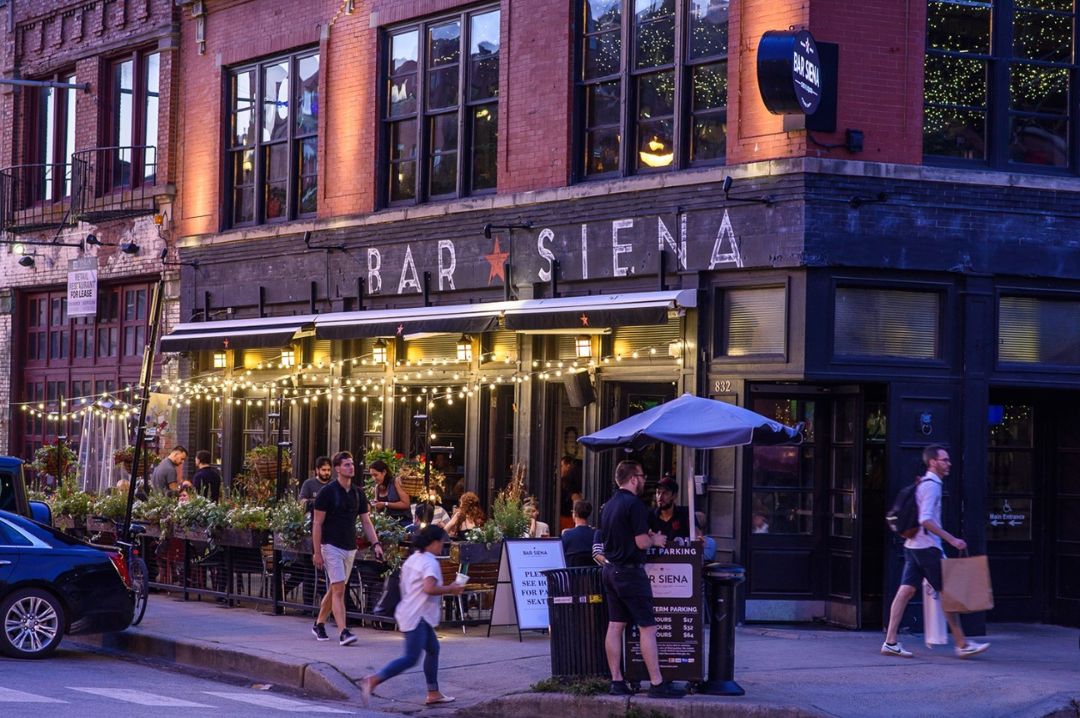 Image Source- Bar Siena
The team behind Siena Tavern has opened Bar Siena, an informal yet stylish Italian restaurant in the West Loop. It is a lively restaurant that specializes in small plates curated specially by celebrity chef Fabio Viviani, making it a wonderful spot to visit in small or large groups.
Compared to sister restaurant Siena Tavern, the menu offers a larger selection of Italian street cuisine and a pizza bar, as well as a variety of intriguing takes on Italian small plates that are meant to be shared. Fabio Viviani, an Executive Chef Partner, and Top Chef Alum elevate the bar for culinary perfection with his knowledge of food and inventive approach to homemade Italian cuisine. Chef Fabio Viviani became one of the fastest-rising household names in the nation due to his television debut on Bravo's famous reality series Top Chef, where he won the "Fan Favorite" award.
Location:
832 West Randolph Street,
Chicago, IL 60607
Contact:
(312) 492-7775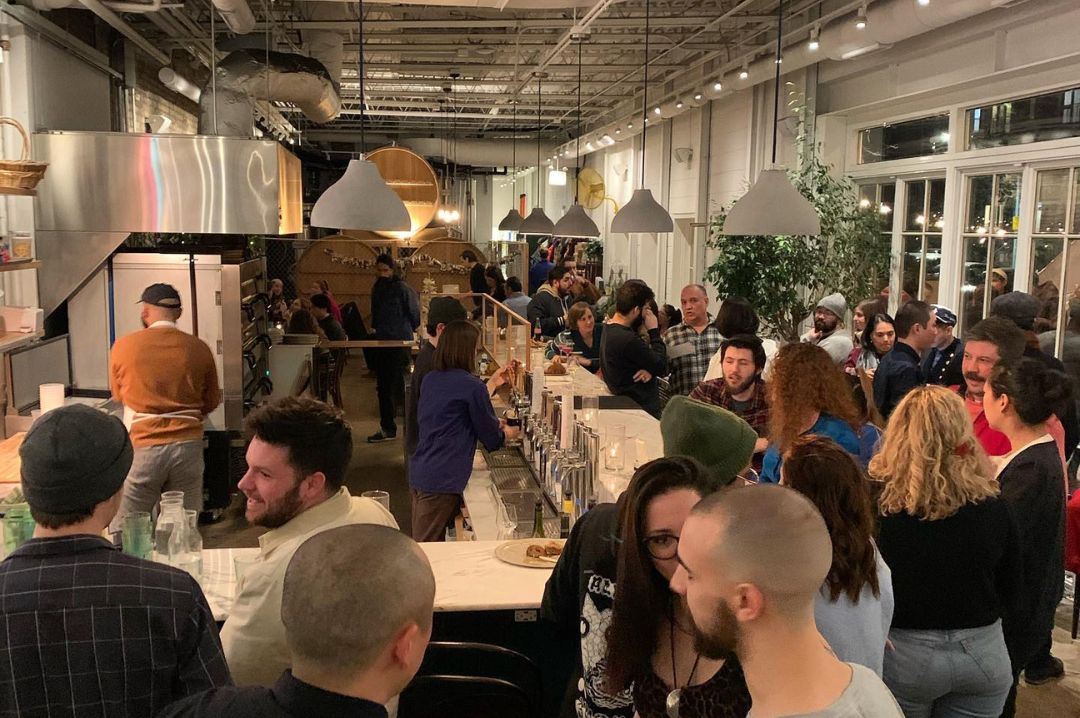 Image Source- Parachute
Beverly Kim did not do well on Top Chef, but like Daenerys Targaryen, she quickly opened Parachute after rising from the ashes. She is also the James-Beard award-winning chef and restaurateur. Parachute has a calm and relaxing atmosphere, a place where you go to have conversations, which will probably end up with the excellent food they serve. The charming and vibrant space allows you to observe what the other tables are eating, and the open kitchen allows you to watch the progress of your haemul pajeon.
If you want to enjoy some nice grilled mackerel (godeungeo gui) or some braced back ribs (kalbi jjim) with some kimchi then this is the place for you. You can also relish your food with some soju or makgeolli, which are traditional Korean drinks. Other than that you will also get a wide selection of drinks menu from which you can choose. Parachute has purely Korean cuisine as they want people to try delicious food from other cultures. This limited menu that roughly has nine dishes ensures that the guests talk about the amazing taste of the food.
Location:
3500 n Elston ave,
Chicago, il
Contact:
(872) 204 - 7138
Written by Aparna Dutta, Beverage Trade Network