Take flight with Pilot House Distilling's Chai Cocktail
The next time you grab a bottle of Pilot House Distilling's Chai Tea Vodka, whip up their signature Chai cocktail.
Established in 2013, Pilot House Distilling started out with only producing vodka and gin. Over the years, the distillery has expanded its range of drinks and is now making some great whiskeys, agave spirits, canned cocktails, absinthe, liqueurs, and even Bloody Mary mixes!
What started as a small distillery shop in historic downtown Astoria (Oregon) has now opened another store in Portland, serving us with the best they have to offer.
During its 8 years, Pilot House Distilling has already made a name amongst bar experts, with four of their spirits winning medals at the 2021 Bartender Spirits Awards. The craft distillery's Chai Tea Vodka won a silver medal with 84 points. The Painted Lady Gin and Columbia Absinthe also took home a silver medal each, meanwhile, the AO American Whisky won a bronze.
While we love all their award-winning spirits, the Chai Tea Vodka is one with exquisite flavor. The vodka shows flavors of baking spices like cinnamon and black tea that draw you in. Expect a balanced flavor of spicy ahi.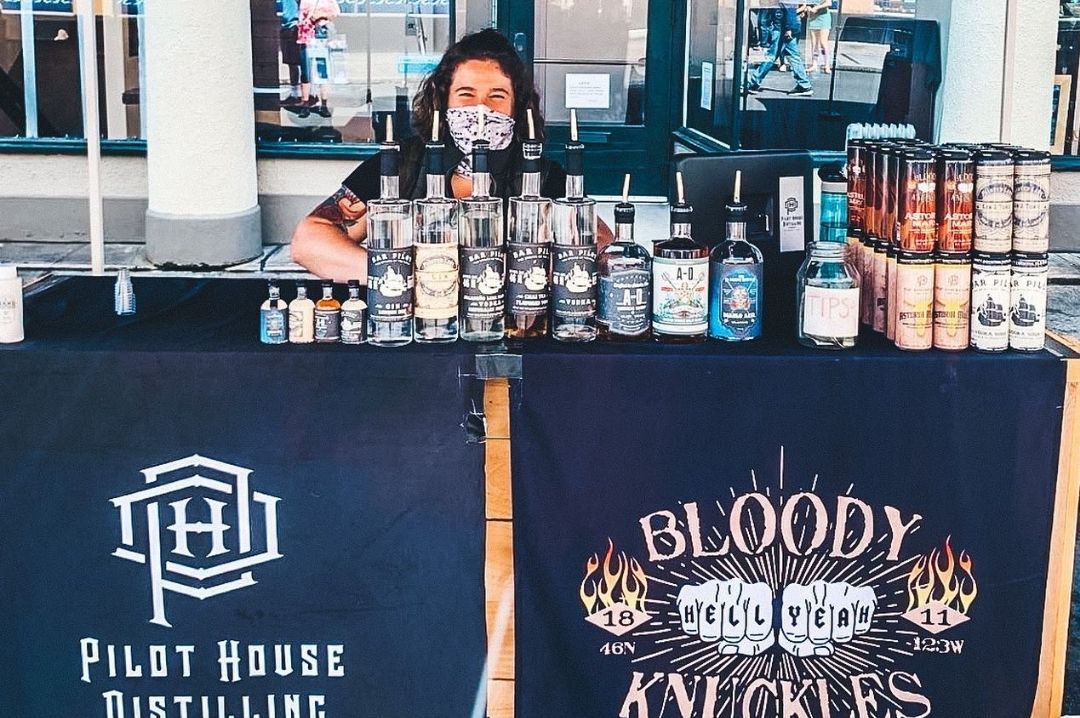 Pilot House Distilling at the Astoria Sunday Market
Judges at the competition also recommend the Chai Tea Vodka to be used in a variety of cocktails to add character and nuance. Pilot Distilling also recommends mixing the Chai Tea Vodka in your coffee drinks, tea, hot apple cider, and egg nog!
Chai Abides by Ms.Katie Heater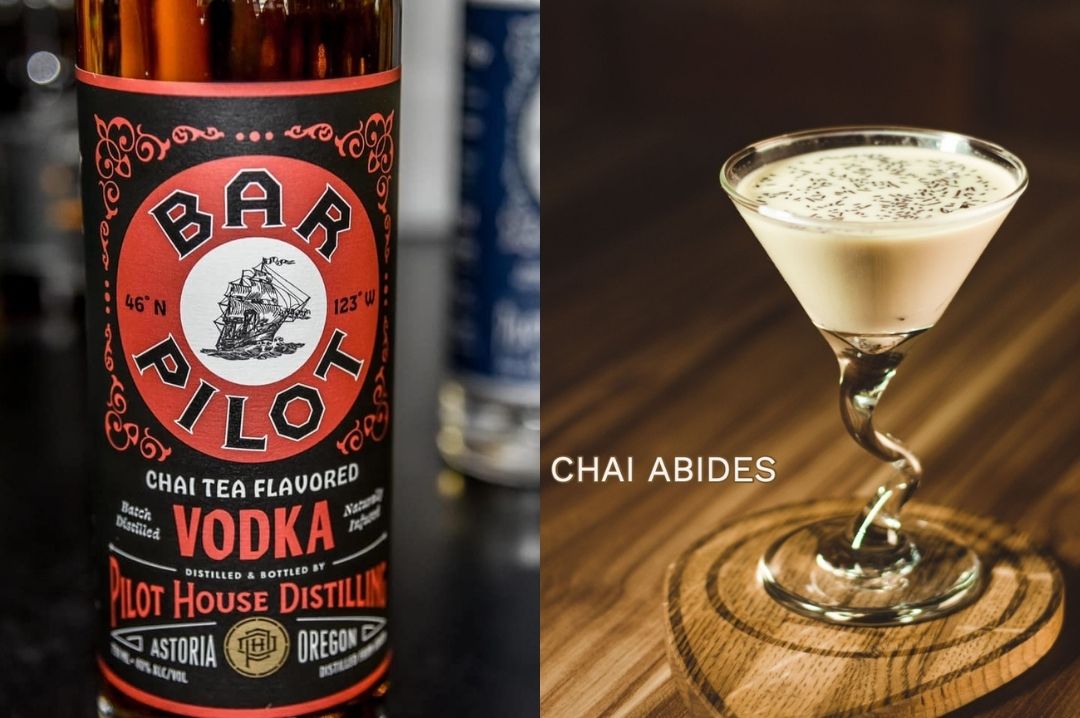 Chai Abides cocktail made with Pilot House Distilling Chai Tea Vodka
Ingredients:
1.5 oz Bar Pilot Chai Tea Vodka
0.75oz Kahlua
1 oz Oatmilk
Combine all the ingredients in a mixing glass. Add ice and shake to combine, strain through a mesh strainer into a chilled cocktail glass. Grate nutmeg over top and serve.