PB & J Inspired Cocktails to Sip on
We are celebrating National PB&J Day by drinking the country's favorite sandwich instead of eating it.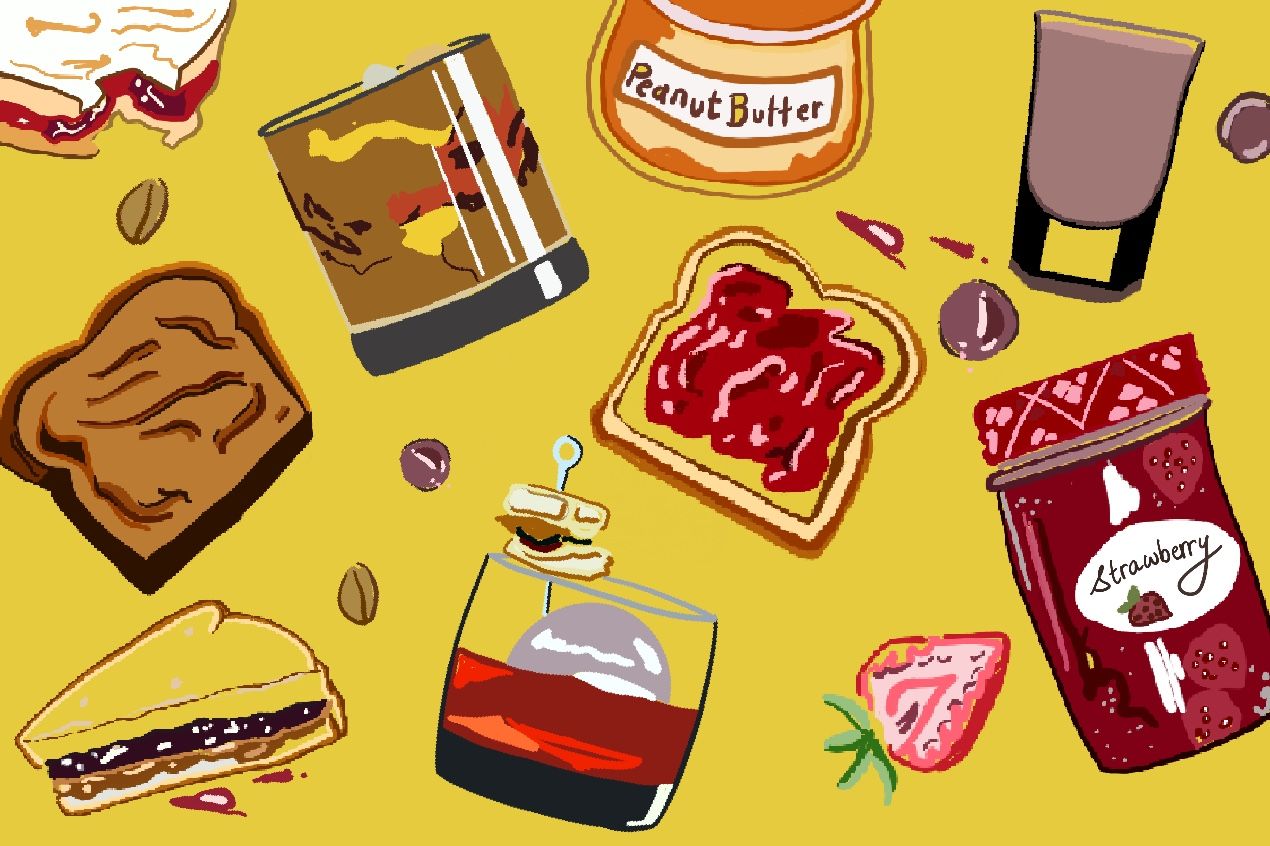 The National Peanut Butter & Jelly Day is upon us. Yes, there's a day for that! Chances are that most people will celebrate it with a sandwich. Some like it with the crusts off, some cut into triangles, some like more jelly, and others more peanut butter. If you're feeling too grown up to indulge in one of the most loved food items in the country, we have a cooler way of celebrating the day.
Among the most loved flavor combinations in the world, peanut butter & jelly have found their way into the lives of mixologists who have conjured up cocktails inspired by America's favorite sandwich. Here are some of these you may mix in no time come April 2nd or any time of the year!
The PB & J Shot
It is only apt that we start the list off with a drink that rings in the fun. Designed to taste like a childhood treat and extremely easy to make, this is a cocktail that you will come to adore for two reasons. The first is its nostalgic taste and the second is the minuscule preparation and effort that goes into making it. It can be created in a matter of minutes with minimal ingredients.
All you need is a great raspberry liqueur and a hazelnut flavored liqueur. Get a shaker, add some ice and add the liqueurs to it. Shake well and strain into a shot glass. Within three minutes you have in front of you your Peanut Butter & Jelly shot!
Peanutini
From the 2020 USA Spirits Ratings gold-medal-winning whiskey producer, Bird Dog Whiskey comes this charming little PB&J inspired cocktail. To start off, rim a martini glass with some chocolate syrup. Follow it up by drizzling some more syrup into the glass. In a shaker, add 2 ounces of the Bird Dog Peanut Butter Flavored Whiskey, 1 oz. of Godiva Chocolate Liqueur and half an oz. of Half & Half. Shake the mix well and then strain into the martini glass. Et Voila!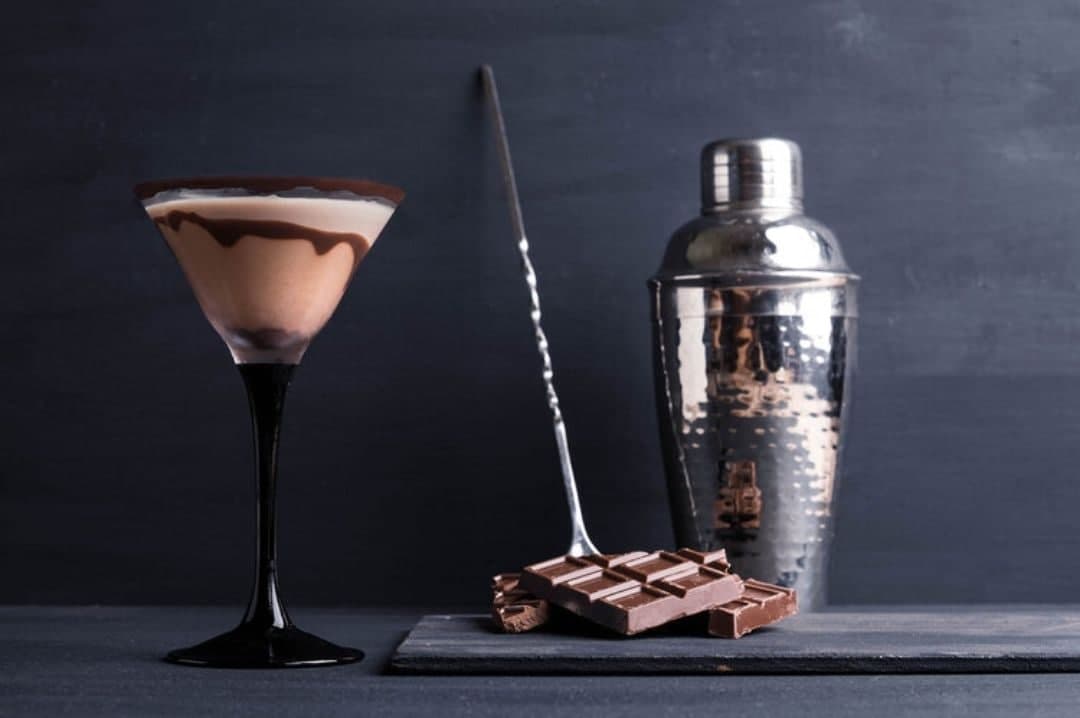 Peanut Butter & Jelly Old Fashioned
One of the world's favorite cocktails comes together with one of America's favorite foods to create perfection. To make peanut butter & jelly old-fashioned you need whiskey, grape-based liqueur, and aromatic bitters. 99 Brand's Grape Liqueur works well for this cocktail. Our whiskey of choice is the Cutwater's Devil's Share Bourbon Whiskey. Start with a mixing glass and add grape juice syrup to it. Pour some whiskey and add a peanut butter liqueur to the mix. Top it off with aromatic bitters of your choice. You can go for strawberry bitters as they will blend in perfectly with the flavor combination.
If you are feeling fancy, garnish the Old Fashioned with a mini skewered PB&J sandwich.
The Dude
Don't come to the conclusion that this one is inspired by The Dude in The Big Lebowski, but it is oddly similar to his drink of choice. Yes, it involves coffee liqueur and it also includes milk, but this one goes a notch higher because of the Peanut Butter Whiskey. The Protect the Revenue Peanut Butter Whiskey works best for The Dude.
How to make it?
Start off with 4 oz. of Peanut Butter Flavored Whiskey, 2 oz. Kahlúa coffee liqueur and 4 oz. of milk to a shaker containing ice. Shake well and serve over ice in a rocks glass. This can also be had as a shot if that is how you want to have it.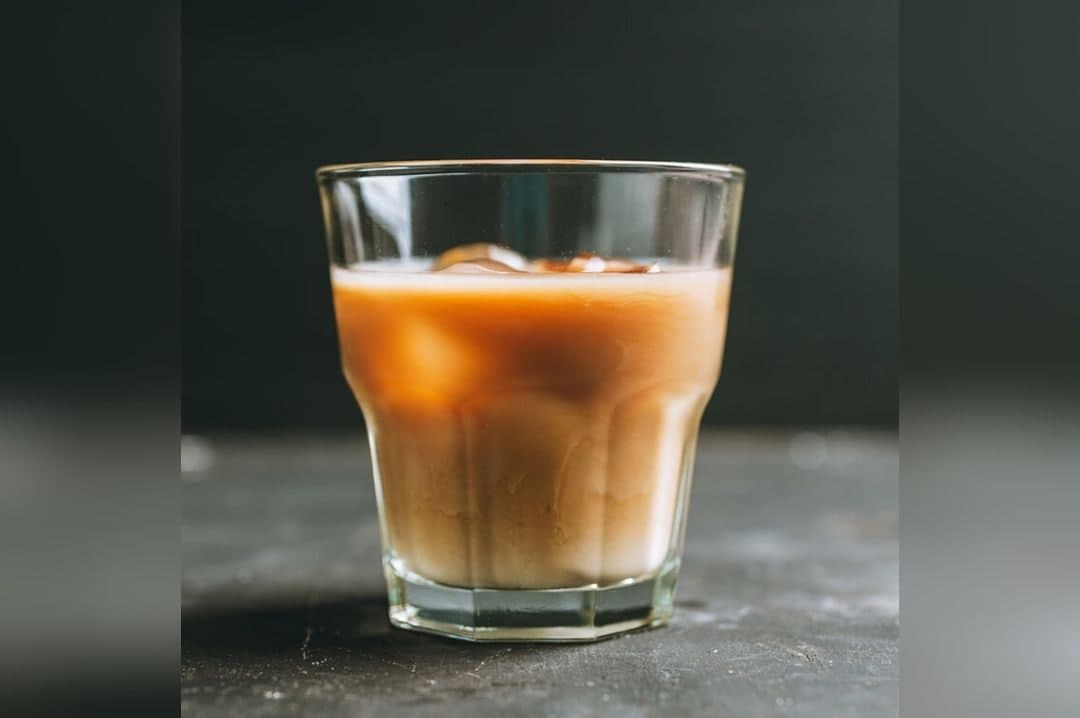 PB & J Martini
Sandra Lee's creation, the PB&J Martini is a sweeter version of the venerable classic. A slight variation of the PB&J sandwich, the PB&J Martini contains equal parts raspberry vodka, hazelnut liqueur, and grape juice. The toasty and nutty hazelnut flavor stands up to the strong berry flavors and makes this an easy drink to make in batches.
The perfect concoction for the National PB&J day!
Southern Sipper
The Bird Dog Peanut Butter Flavored Whiskey is once again the hero in this cocktail. Along with it, the ingredient list includes orange bitters, Aztec chocolate bitters, syrup and an orange peel. Add a cube of ice or one large ice ball to a rocks glass. Add all the ingredients starting with the whiskey and stir slightly. The cocktail will develop a nice amber color.
Add an orange peel as a garnish and sip away on the Southern Sipper.
Strawberry PB & J Shot
Capping off the list of cocktails that you can conjure up on the Peanut Butter & Jelly day is the Strawberry PB & J Shot. In a chilled shot glass, add ⅔ Bird Dog Peanut Butter Flavored Whiskey and ⅓ Bird Dog Strawberry Flavored Whiskey. Serve it with a PB & J sandwich and there you have the best possible way to cap off Peanut Butter & Jelly Day.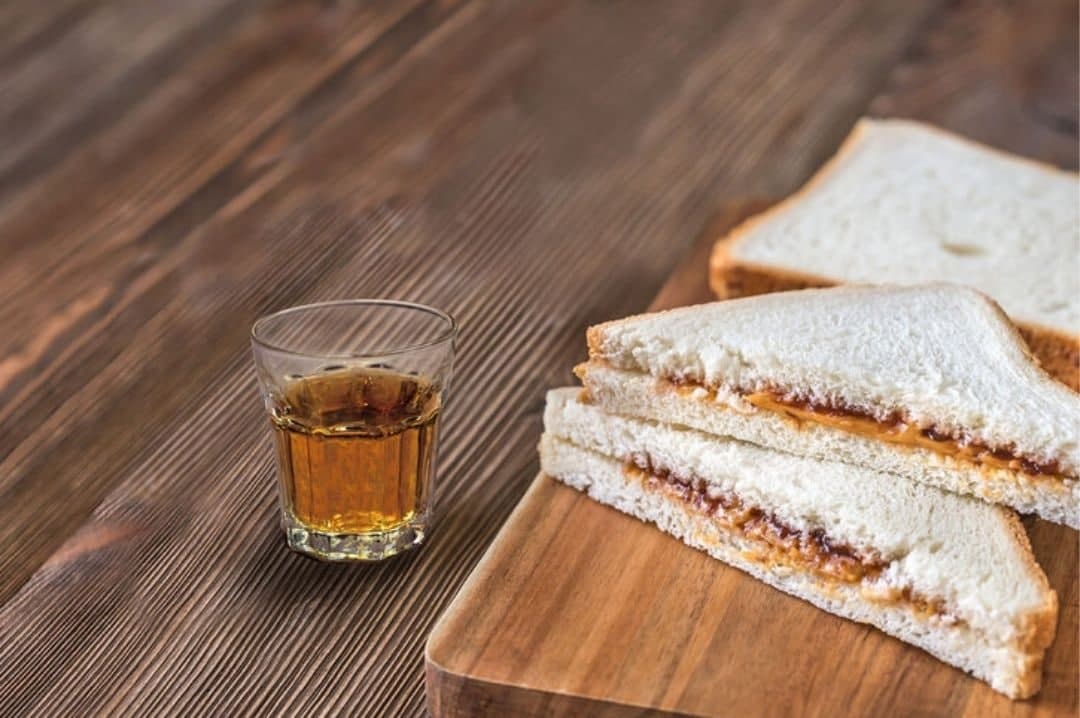 If you are looking to try Peanut Butter-inspired whiskies, the best ones to get your hands on alongside Bird Dog Peanut Butter Flavored Whiskey are the Protect the Revenue Peanut Butter Whiskey and the Warrior Peanut Buttercup Whiskey from Liquid Brands Distillery. Both of them were among the winners at the 2020 USA Spirits Ratings.