An Old Fashioned from the Andeans
The next time you're looking for something different, try this Black Whiskey cocktail from the Andean Distillery.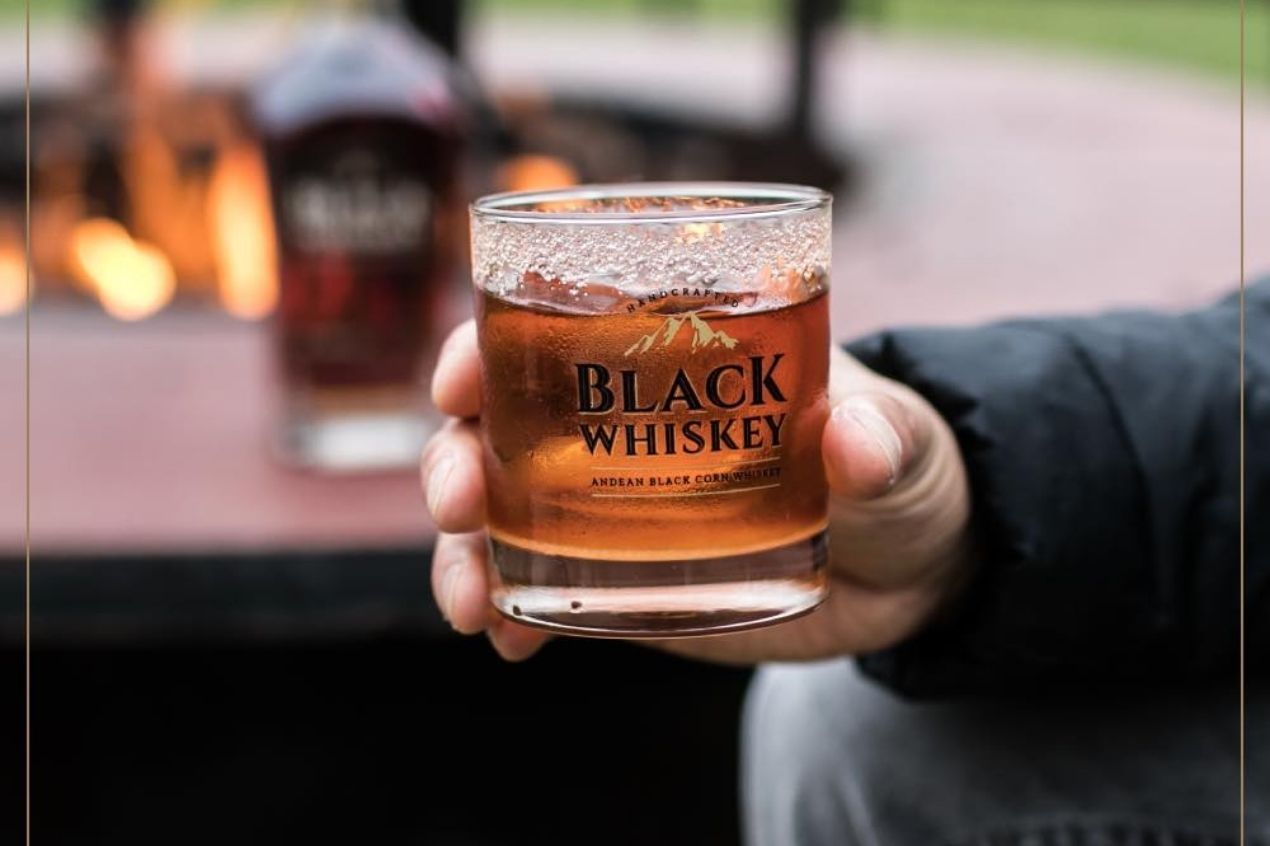 The Andean region of South America, along with the Andean mountains, is also known for its Andean black corn. While Andean black corn has previously been used to make a homemade beer called chicha Jora, Peru's Don Michael Andean Distillery has turned it into a whiskey, and we can't seem to get enough of it.
At the recently held USA Spirits Ratings, the Don Michael Andean Distillery took home three medals. The competition judges spirits on the basis of their quality, value, and packaging. The 'Black Whiskey' won a gold medal by earning 91 points, 'Andean Vodka' bagged a silver medal with 82 points, and 'Andean Cream' was awarded a bronze medal by securing 79 points.
The evolution of the Don Michael family has encompassed many years and geographically most of Peru with ventures in mining, construction, and finance. Today, the third generation of their family is introducing a new chapter, totally unlike anything before.
From their Andean black corn and imported malted grains to the American white oak barrels, they use the best of the best to provide the world with some great spirits.
Award-winning Expressions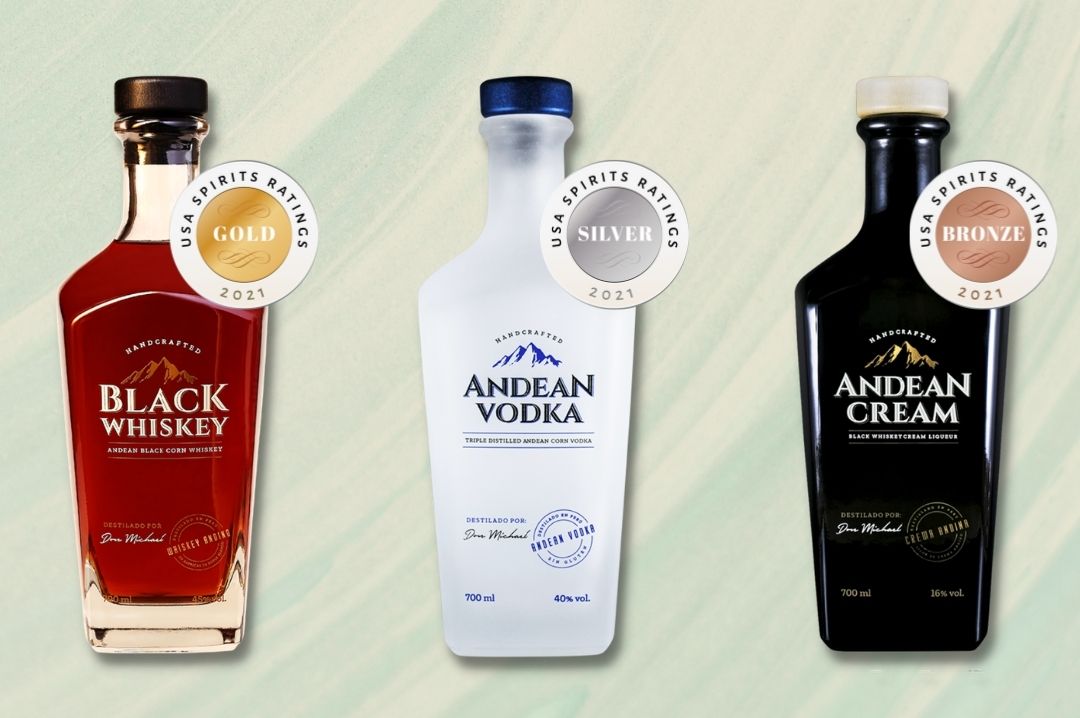 Black Whiskey, Andean Vodka, and Andean Cream by Don Michael Distillery
Black Whiskey - This whiskey, with its amber and caramel color, has rich aromas of toasted grains, red plum, and cinnamon. A beguiling nose with layers of cooked brown sugar, brown butter, and butterscotch. Very lively and fresh on the palate.
Andean Vodka - The vodka is made from a mix of Andean corn and wheat, then triple distilled in a copper column still. It opens with a nose of smooth vanilla beans and white flowers and ends on a powerful, bright finish.
Andean Cream - Andean Cream is handcrafted using a blend of Don Michael's Black Whiskey and rich fresh dairy cream. The taste of Black Whiskey is subtlety combined with coffee and a heavenly dash of chocolate and hazelnut resulting in the world's first Andean Whiskey Cream Liqueur. It has the aromas of toasted pecans, mocha, and espresso. On the palate, it is sweet with hints of candied pecans and praline.
Try out the Black Whiskey in Andean Distillery's favorite cocktail recipe.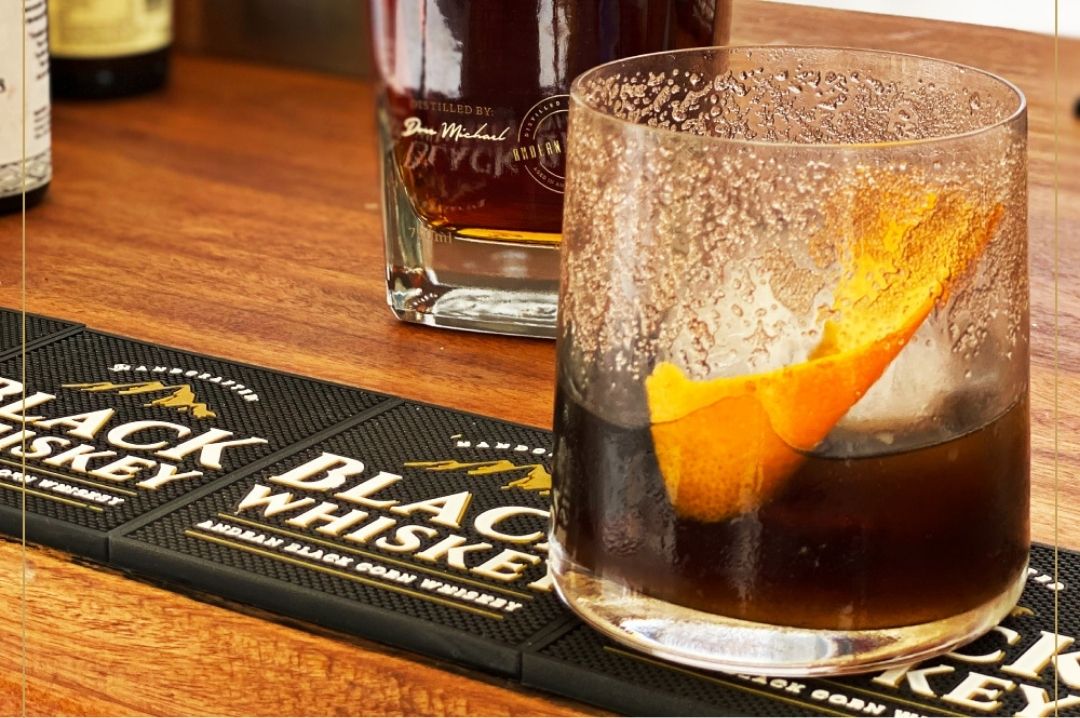 Black Whiskey Old Fashioned, source: Facebook
Black Whiskey Old Fashioned
Ingredients:
2 oz. Bourbon
Angostura Bitters & Orange
2 Sugar Cubes
1 Teaspoon of Honey
Orange slice
Cocktail Cherries
In a glass, muddle 1 sugar cube with an orange slice. Add a few dashes of bitters and Bourbon, and stir. Drop in a few ice cubes and a cherry garnish with an orange peel. Enjoy!
Header Image - Black Whiskey, source: Facebook