The best beers to drink in 2021
The USA Beer Ratings announces its list of best beers of 2021.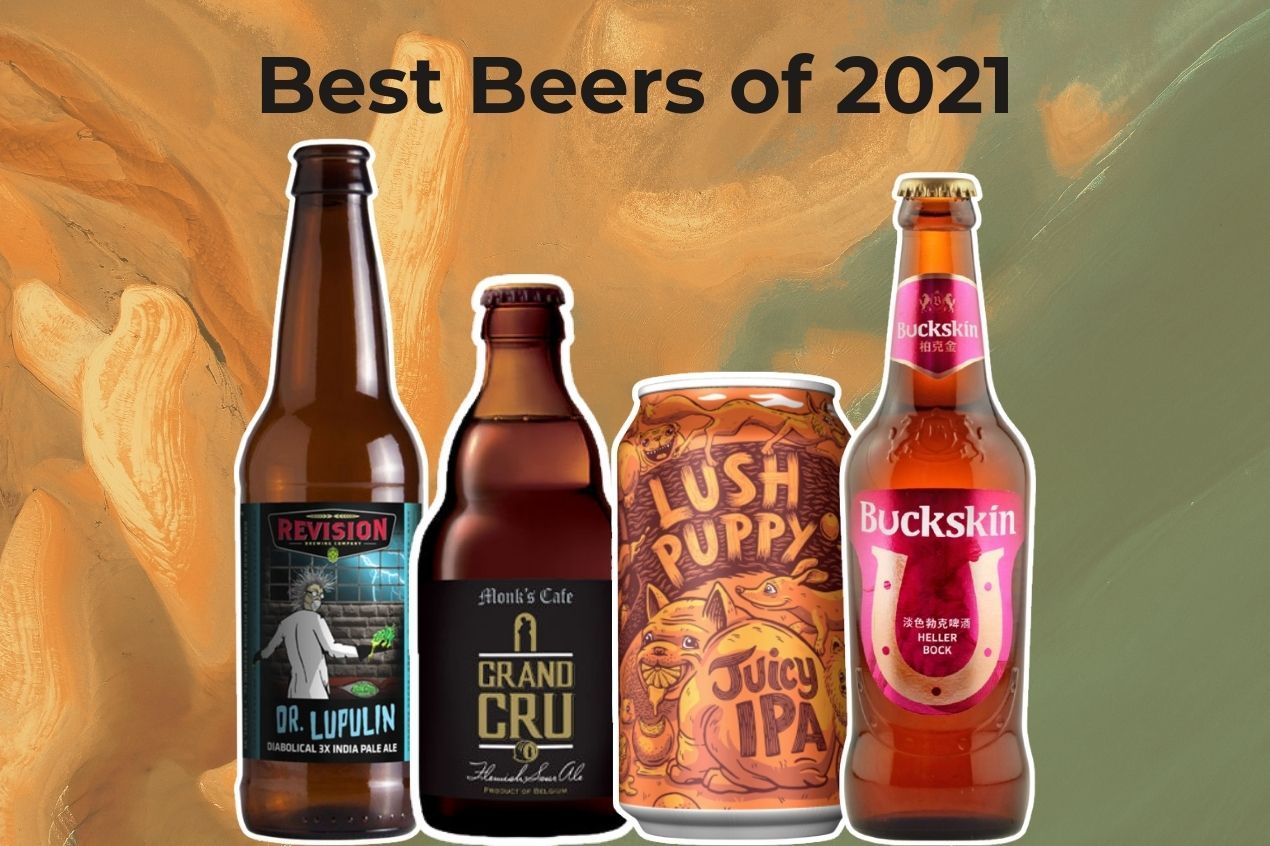 While we love our go-to beers from the fridge, the beer market is booming with newer brews, and it's time to try something new. Something that's been tried and tested by the experts and recommended over thousands of beers from all over the world.
The 2021 USA Beer Ratings announced the best beers of 2021, ranging from ales to lagers, sours, and more. The competition highlights and awards those beers that would make an outstanding addition to our refrigerators, and could possibly become our new go-to brews. Each beer is tasted by some of the best beer experts in the country who are part of the competition's judging panel and judged on the basis of its quality, value, and packaging.
Here, the quality refers to how well the beer is brewed, its taste, and how well each aspect of the beer works seamlessly together. Next comes value, which purely answers one question - is the beer worth the money? And lastly, the competition looks at the packaging of the beer. While the emphasis is on quality, the USA Beer Ratings takes into consideration that the packaging of a beer is our first interaction with the juice. Attractive packaging will definitely catch our eyes, and while the packaging is great, does it do justice to the juice inside?
These experts have been buying beer for their establishments on a day-to-day basis for a long time. They know what we've been drinking, what we like to drink, and what we're going to enjoy drinking next. Therefore, a recommendation from these experts goes a long way.
This year's judging panel included names like Melissa Myers (Professional Brewer and Owner of The Good Hop, San Francisco), Herlinda Heras (CoHost of the Craft Beer Radio Brew HaHa KSRO, Sonoma State Univ Beer Education Coordinator), Leah Scurto (Champion pizza and beer buyer), Jacob Brown (Head Sommelier at Lazy Bear, San Francisco), Nicole Erny (Master Cicerone & Quality, Sensory and Education Projects Coordinator at Alvarado Street Brewery), and more.
From American beers to French beers and even Venezuelan beers, judges were impressed by the wide set of brews that came in this year.
This year, the top winning beer was Dr. Lupulin by Revision Brewing Company. With 96 points awarded to its name, the strong American ale took home the titles of Beer of the Year, Best Beer by Package, and Best in Show by Country (USA). With an ABV of 11.3%, Dr.Lupulin's nose has a ton of hop characters such as pine, grapefruit peel, and under ripe orange peel. The palate is mostly refreshing with a touch of malty-ness on the finish.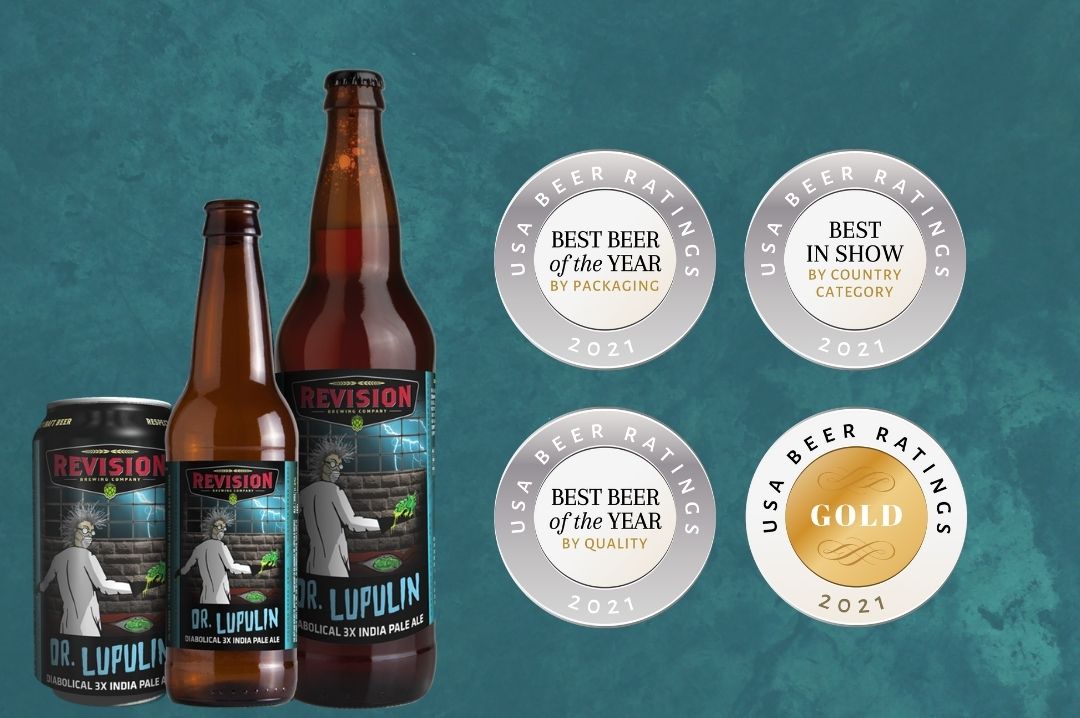 Beer of the Year
Belgium's Monk's Café Grand Cru by Brouwerij Van Steenberge was a close second, scoring a total of 95 points. The Belgian brew was also crowned Best in Show by Country and Best Beer by Quality. Bootstrap Brewing's Lush Puppy matched Monk's Café Grand Cru with 95 points, with judges awarding it Best Beer by Value.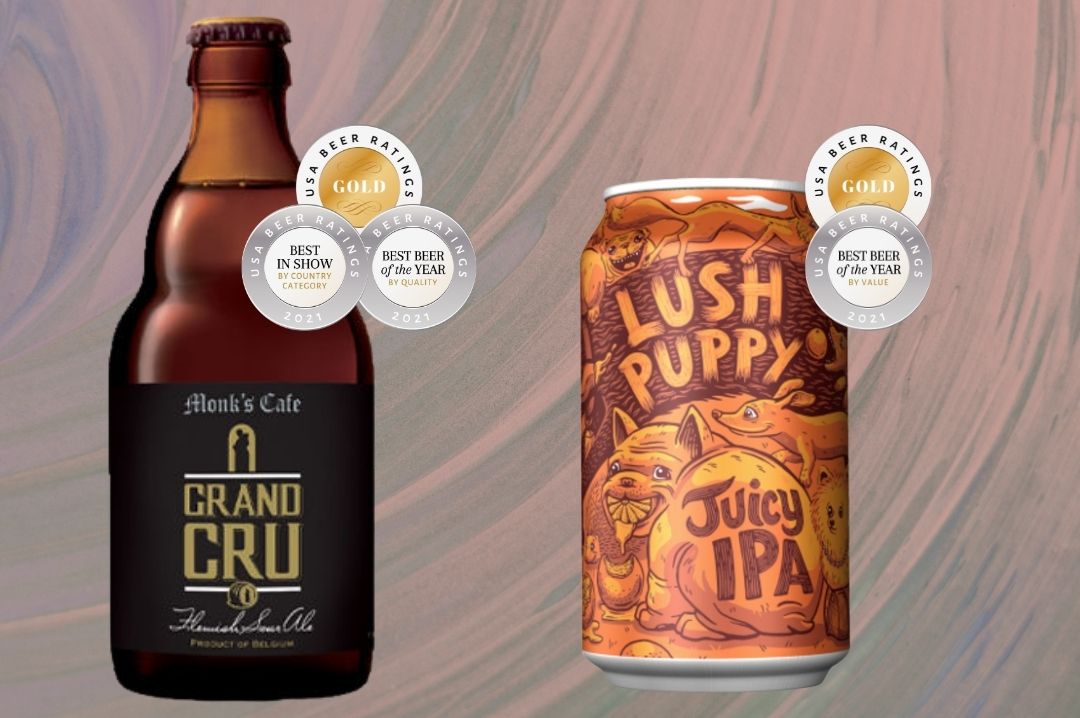 [From left to right] Best Beer by Quality, Best Beer by Value
These gold-medal award-winners are a great way of trying new beers that will be different from your regular cult brands and deliver on taste and quality.
Top winners at the USA Beer Ratings
Beer of the Year - Dr. Lupulin
Best Beer by Quality - Monk's Café Grand Cru
Best Beer by Value - Lush Puppy
Best Beer by Packaging - Dr. Lupulin
Brewery of the Year - Revision Brewing Company
Best Beers by Country
United States - Dr.Lupulin
Belgium - Monk's Café Grand Cru
Taiwan - Buckskin Heller Bock
France - Kiara IPA
Venezuela - Chumaceiro Art Brewers - Golden Ale