From the Army to behind the bar with Chris Cleary
From serving in the Army to falling in love with bartending, Chris Cleary shares with us his love for bars, drinks, and people.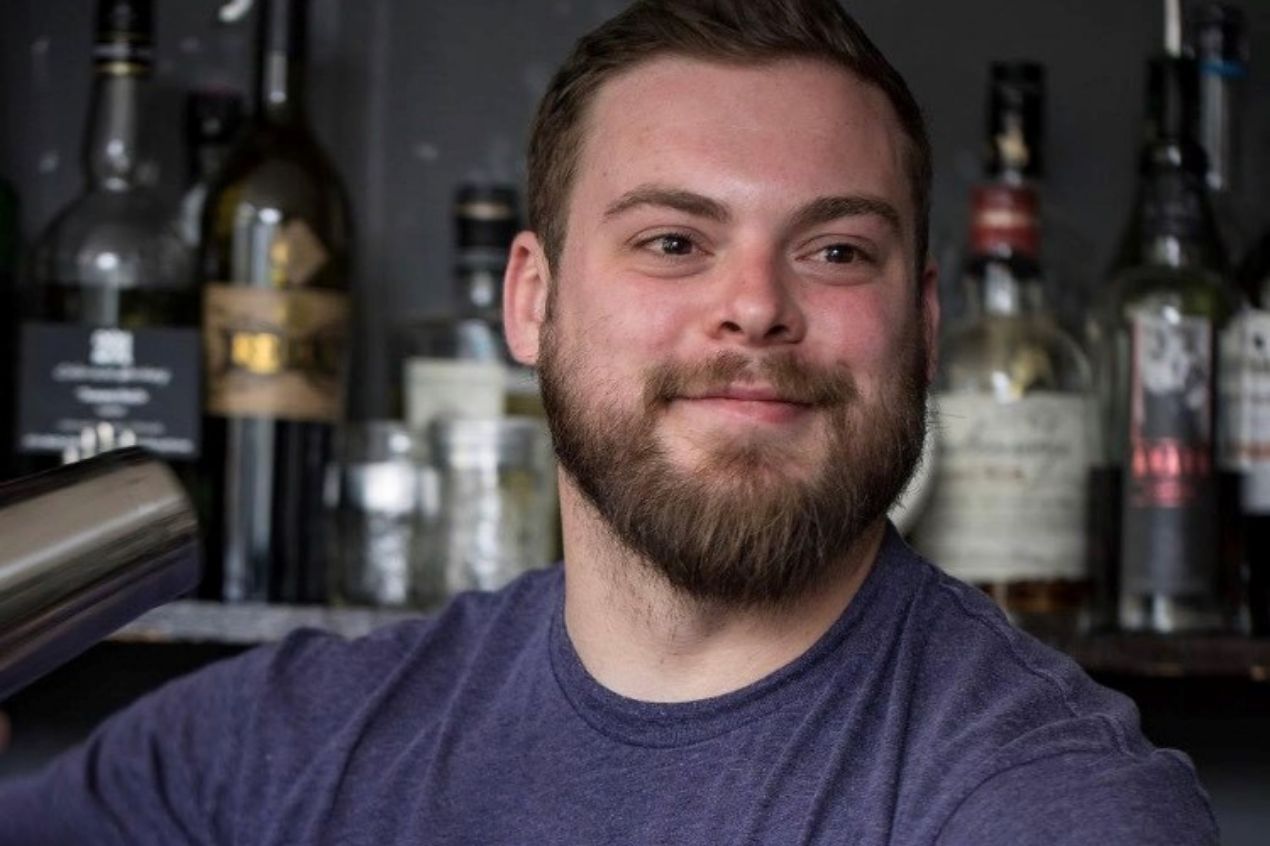 We can all agree that bartenders are some of the best people in the world. Not only do they make delicious drinks, but they also play a huge role in creating an environment we would want to keep coming back to.
Standing amongst these bar heroes is Chris Cleary. From Boulder to Denver, and now residing in Chicago, Chris Cleary has been bartending for over a decade. According to Chris, a career in bartending wasn't in the plan at first. But when Chris stumbled upon the world of drinks, there was no looking back.
Currently, Chris tends the bar at Clark Street Ale House in River North. We managed to get some time with Chris, where we spoke to him about his journey in the trade, his favorite cocktails, and more.
Tell us a little bit about your role at your establishment.
Due to the pandemic, we run a bare-bones crew. We wear a bunch of different hats, host, serve, barback, back wait, tend bar, DJ, etc. Whatever it takes to show someone a good time, we do our best to do.
What inspired you to get into bartending?
Bartending wasn't the actual career plan for me. After my freshman year of college, because I wasn't mature enough to handle it, I decided to join the Army. After completing my service, I was back in school and utilizing the G.I. Bill.
At that time, the monthly stipend vaguely covered tuition and the cost of living in Boulder, Colorado. I worked retail for a while, installing car audio components at Best Buy. Looking back, it was misery. I quit that job and decided to start papering bars and nightclubs, seeking a door person position. Once I found a job, I really became enamored with the comradery we had at that bar. Thankfully, I was promoted to daytime bartender shortly thereafter. I kept tending bar while back in school, but it wasn't until I moved to Denver that I truly "caught the bug."
I was commuting by bus between Denver and Boulder from school to work to home. It gave me a lot of time to read texts but also I'd read the Denver Westword each week. Occasionally, they would run an Op-Ed written by Sean Kenyon. His opinions about removing the pretense and egos from the craft cocktail world struck a chord with me. As a new bartender, I often felt undereducated, inexperienced, and generally clueless about what I was doing. He'd write about how the quality of a drink wasn't nearly as important as the ability to create a hospitable environment for a guest. The notion of choosing bartending as a career hadn't really clicked until I read his philosophies and opinions about the biz.
In short, what inspired me to become a bartender is the convergence of several factors. Necessity, because it paid my bills for school and life. Comfort, working in bars reminded me of my military service in the sense that we all succeeded, failed, and bonded together.
Lastly, albeit indirectly, guidance from Sean.
According to you, what are some of the most important skills for a bartender to have?
Patience and empathy are paramount in my opinion. People go to bars for a lot of different reasons. If you can read your guests, give them a laugh, give them an ear, people will come back time and time again.
What is one essential piece of barware everyone should have at home?
A jigger. These take out the guesswork of home mixology. I liken it to measuring spoons and scales used for baking. If you can eyeball an exact amount, that's rad, I'm definitely not that guy. Haha.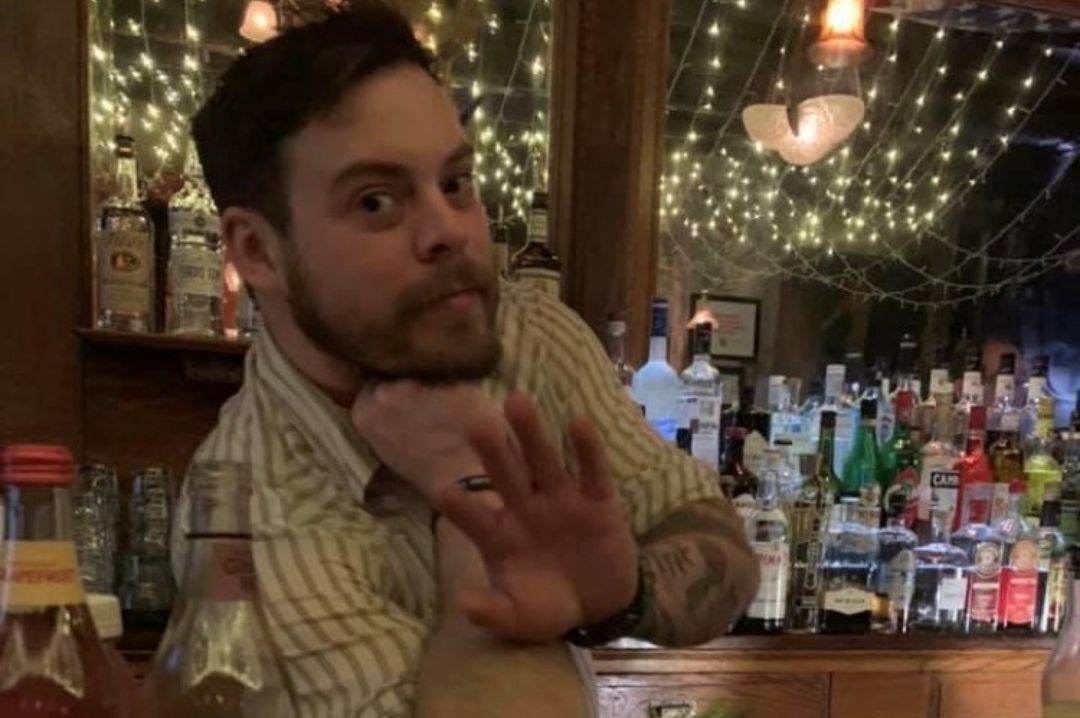 Chris Cleary
What's your favorite cocktail to make?
When I'm having cocktails, I'm a very mood-dependent drinker. If it's a perfect patio day, give me a French 75 or Queen's Park Swizzle. If it's dreary and chilly, I enjoy a boozier cocktail like an Old Fashioned. To be honest, though, I only consume the occasional cocktail. Mostly I'd sip on a light beer or a cider with a neat pour of bourbon on the side.
Lately, because I'm trying to drop a few pounds, I drink what I call a "Pinky Ginny Spritzy." Obviously, I'd never order it by that name because a bartender would look at me like I'm nuts. Nuts and bolts of the drink are gin, soda, angostura bitters, and a lime wedge. It's simple, low cal, refreshing, and super delicious.
Pinky Ginny Spritzy
4 "healthy" dashes Angostura Bitters
1.5 oz London Dry Gin
Ice
Soda (best with highly carbonated mineral water ie. Topo Chico)
Lime
In a highball glass, add in all the ingredients. Top with soda and garnish with a lime wedge. No straw.
What are some of your favorite places to drink at when you're not working?
So many to list! My favorite bar in Chicago is still closed at the moment. Best Intentions is definitely an industry favorite. We miss y'all!
Sportsman's Club is another staple. Revel Room in Wicker Park is just filled with the sweetest souls behind the bar. Delilah's whiskey selection is absurdly rad but also the staff and vibe are perfect. There's a bunch more but The Green Mill is where I go to get away. It lets me feel like I'm going back in time!
What has been your most bizarre client request?
I'm trying to recall a singular bizarre thing. I mean, over a decade in this industry, I've seen or been asked for some weird stuff but it's all kind of a blur trying to focus on just one.
Can you share a funny story/moment from behind the bar?
I once watched a coworker accidentally light his hair on fire while attempting to pass a drink to a guest at a table.
He had to lean forward quite a bit to pass the drink. In doing so, his hair dipped into a candle on the table, and whoosh! I swear it was like the fireball Xmas tree in National Lampoon's Christmas Vacation. He was okay, just embarrassed, and looking a little bashful for causing an ungodly smell in the small 40 seat bar. He wound up wafting burnt sage all over the room to remove the stink.
What are some of your favorite TV shows/movies?
Again so many. But the formative ones would have to be The Simpsons, Cheers, Seinfeld, Drew Carey, Ghostbusters, Star Wars, Caddyshack, Stripes, Great Outdoors. Just to name a few. Haha.
What is one spirit/ingredient that is underrated in cocktail making?
Galliano! I think it's just absolutely lovely. But it gets overlooked or hidden on back bars. It's got these lovely vanilla and anise notes to it that works for such a broad spectrum of cocktails. Use more Galliano people!
What are some drinks trends we can expect to see in the near future?
The no-proof movement is definitely trending and becoming more widely accepted. Personally, I love it. It's nice to see better options for people that may be pregnant, on medications, or simply don't drink.
Lastly, what have you been drinking lately?
Pinky Ginny Spritzies!!! It's the drink of the future! Haha.
South San Francisco Conference Center, 255 South Airport Boulevard, South San Francisco, CA 94080, United States.
Register Now
South San Francisco Conference Center, 255 South Airport Boulevard, South San Francisco, CA 94080, United States
Register Now