Morris Signature: The Velvety Australian Single Malt Whisky Worth Trying
Experience the Complexity of Award-Winning Morris Whisky, Crafted with Quality Ingredients and Careful Ageing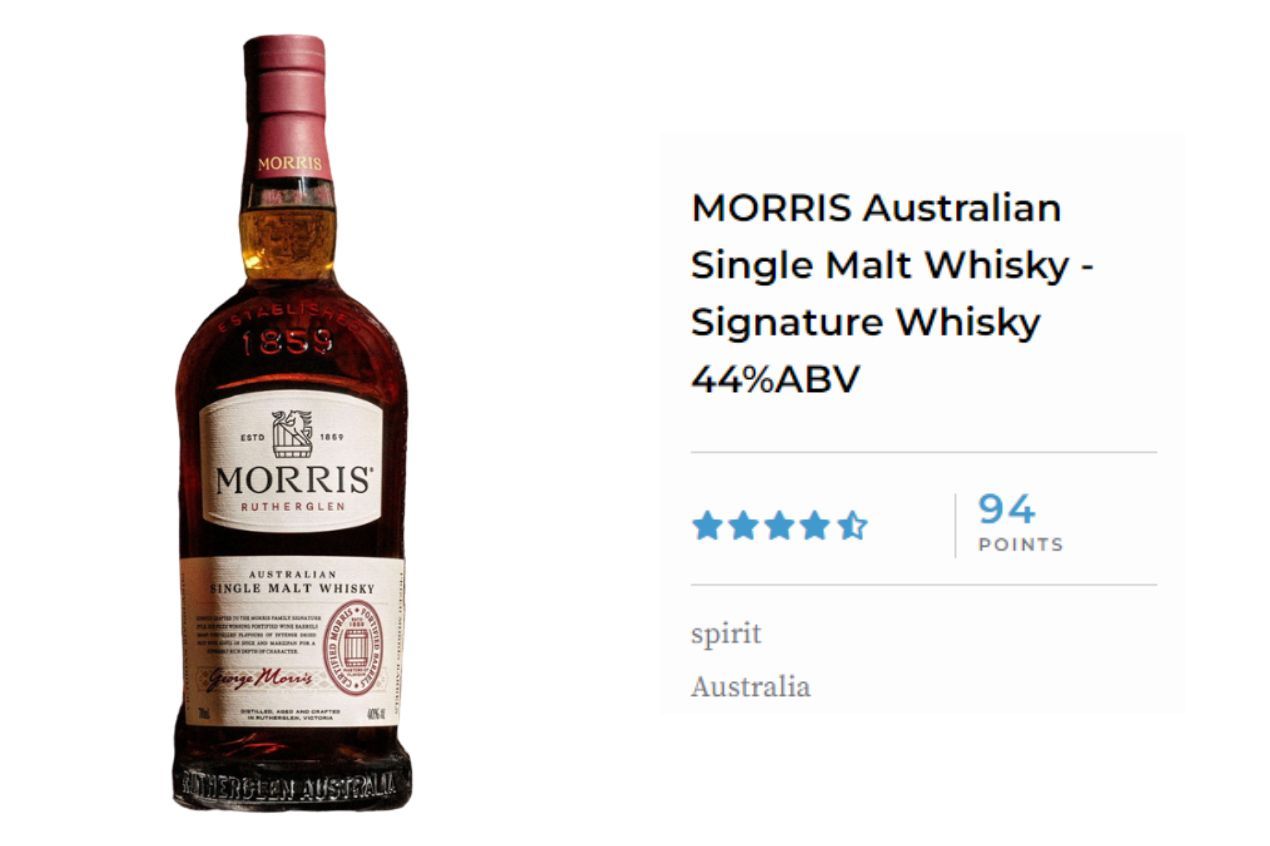 Morris Signature Malt Whisky is a truly exceptional spirit that delivers a rich and velvety flavor, as mentioned by our judge Nora. Crafted using only the finest ingredients, including high-quality malted barley, water, and yeast, this premium whisky is a true delight for whisky enthusiasts around the world.
Ranked #4 with a whopping score of 94 points by the Global Drinks Guide Ratings 2023, the brand's expertise and dedication of their distillers are evident in every sip of this signature whisky, making it a true gem in the world of premium spirits.
Facts To Know
ABV %: 44
Size: 700mL
Beverage Type: Spirit
Producer: Copper and Grain Distilling Co
Style: Australian Single Malt Whisky
Country: Rutherglen, Victoria, Australia
Cask: Australian Fortified Wine Finish
Tasting Notes
Nose: Orchard fruit profiles, macerated black cherry and biscuit notes
Palate: Extremely well-rounded with a pleasant mouth feel. Zesty marmalade jam, lingering cocoa and dark-berry flavors.
Finish: Prize-winning ex-fortified barrels impart an unrivaled finish of dried fruit intensity, delivering a seamless rich depth of character that lingers long on the palate.
Production Process
Morris Signature Malt Whisky is made from malted barley, water, and yeast. The barley is milled and mixed with hot water to create sweet wort, which is then fermented to produce wash. The wash is distilled twice in copper pot stills to create a new make spirit, which is aged for a minimum of three years in oak casks. After aging, the whisky is blended and bottled, ensuring consistent quality in every bottle.
Our Judges Review
Shirley Brooks (Bartender at Madrone Art Bar)
Shirley describes the Morris whisky as 'Enjoyable and complex'. She mentions, "Toffee and sugar on the nose. Notes of chocolate/cacao, almond candy, dates, and malt. Creamy and full-bodied mouthfeel with lingering sweet spices on the finish."
Nora Furst (Beverage professional with roots in SF and The PNW)
"Perfect for an after-dinner treat", says Nora. She adds, "Pecan pie, plum, oxidative, Oloroso and marzipan", to her review.
About The Brand And Its History
With its history dating back to 1859, the Morris family winery has earned a reputation as one of the world's most renowned fortified wine producers. Morris whisky stands out for its exceptional and distinctive flavor, which is achieved through exclusive access to fortified wine barrels for finishing the whisky. These barrels have previously held some of the world's most highly acclaimed fortified wines, adding depth and complexity to the whisky's flavor profile.
In 2016, the Morris distillery was established around the original copper still, which was built in the 1930s and installed at the Morris winery back in 1941. This allows Morris to continue its legacy of crafting exceptional spirits using traditional techniques and equipment.
About Global Drinks Guide
Global Drinks Guide is quietly making an impact on those drinks enthusiasts who are keen to find out more about the wines, spirits, and beers they like to drink – and then go out and discover more in the right bars, and restaurants in their cities.
Header Image Source: Morris Single Malt Whisky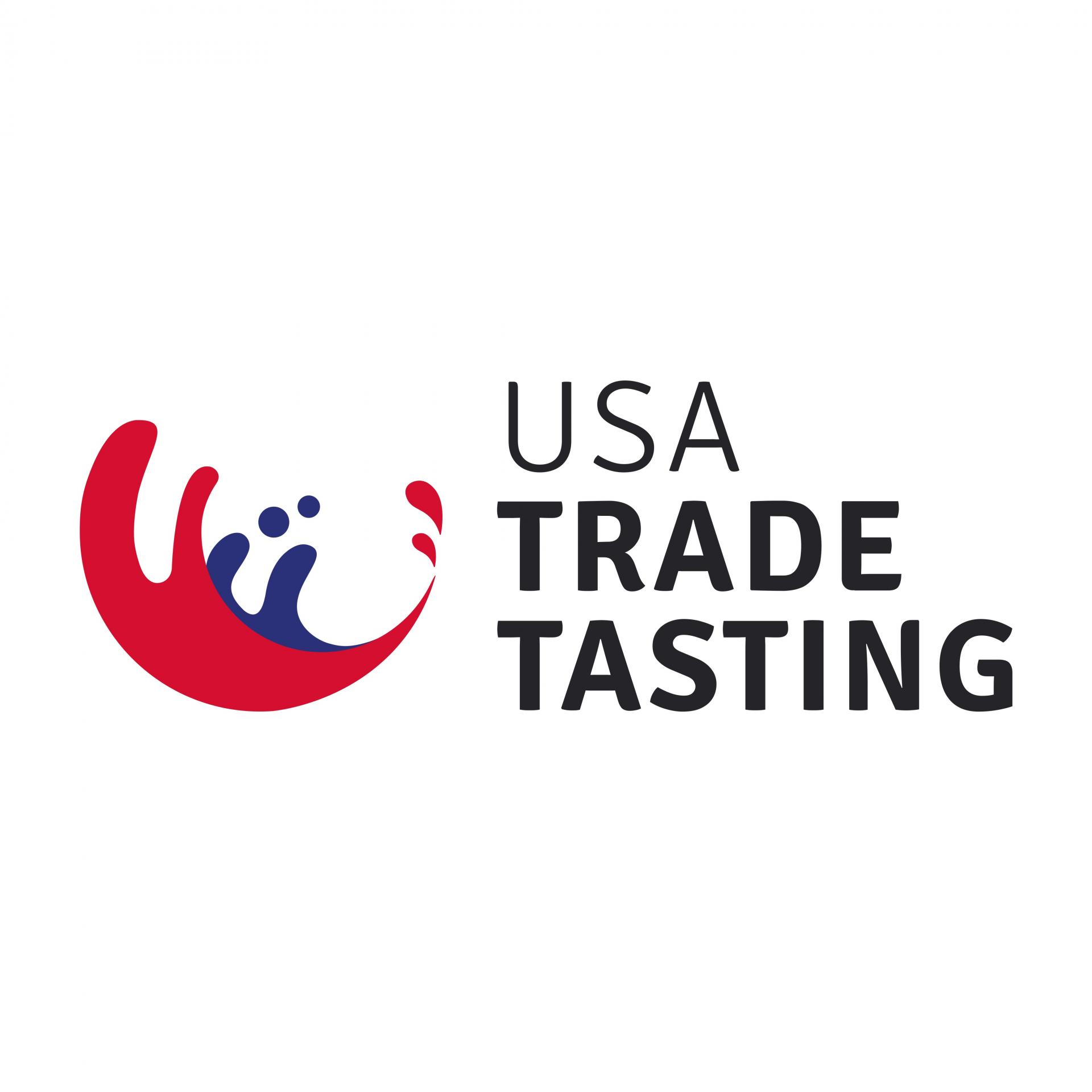 Morgan MFG, 401 N Morgan St Suite #204A, Chicago IL 60642
Register Now
South San Francisco Conference Center, 255 South Airport Boulevard, South San Francisco, CA 94080, United States.
Register Now
South San Francisco Conference Center, 255 South Airport Boulevard, South San Francisco, CA 94080, United States
Register Now