8 Chicago Brewpubs to grab a pint at
Make your way to these Chicago brewpubs serving everything from staple ales to innovative pints.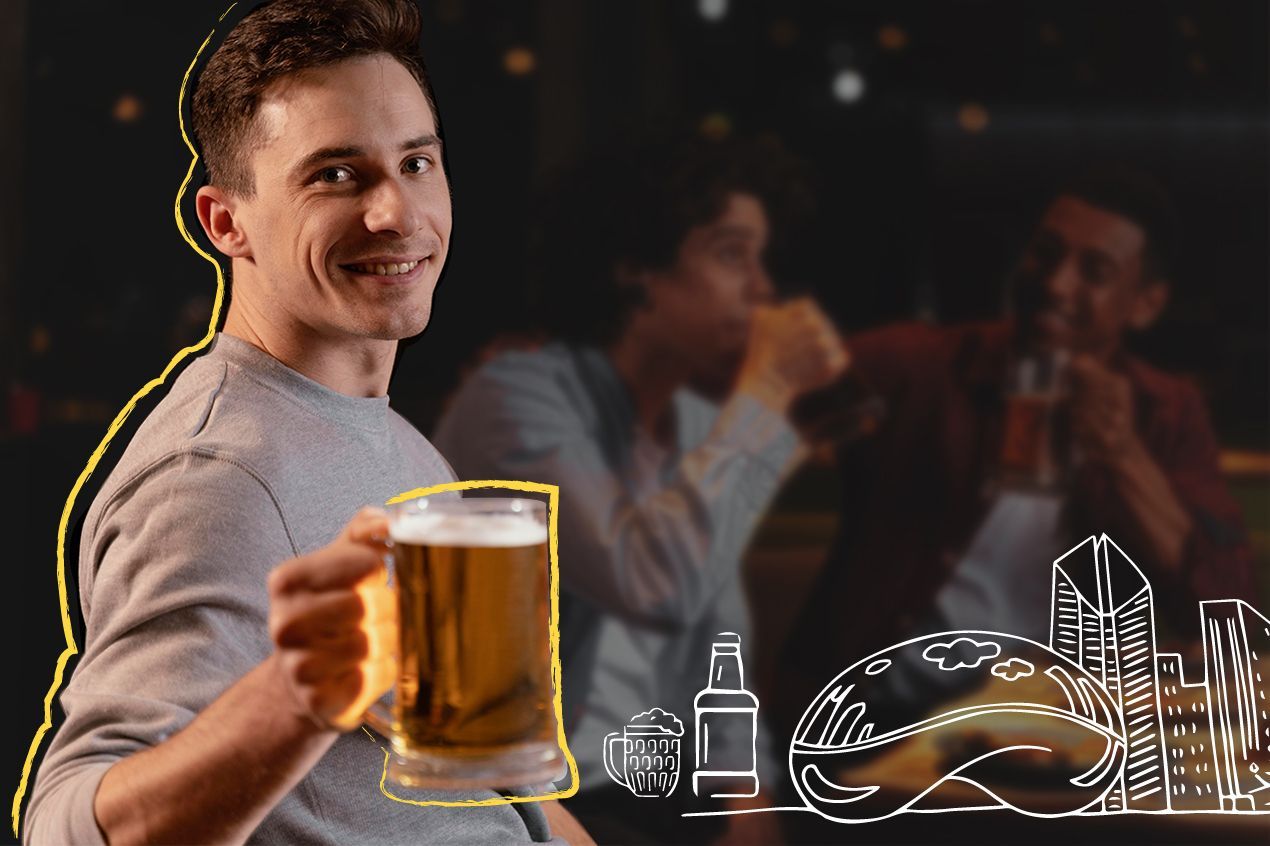 Home to an abundance of breweries, it's clear that Chicagoans love their beer. Not only do they love drinking beer, they love making it too, and do a great job of it. The city is brimming with pubs and bars serving some of your favorite pints. The many brewpubs are known for the vast variety of creative brews appreciated by both locals and tourists.
Whether you want a classic IPA, a dark stout, a summer-y sour, or a rich cream ale, we have it all. The next time you're craving a chilled pint, stop by one of these 8 brewpubs in the city that will keep you coming back for more.
Empirical Brewery Taproom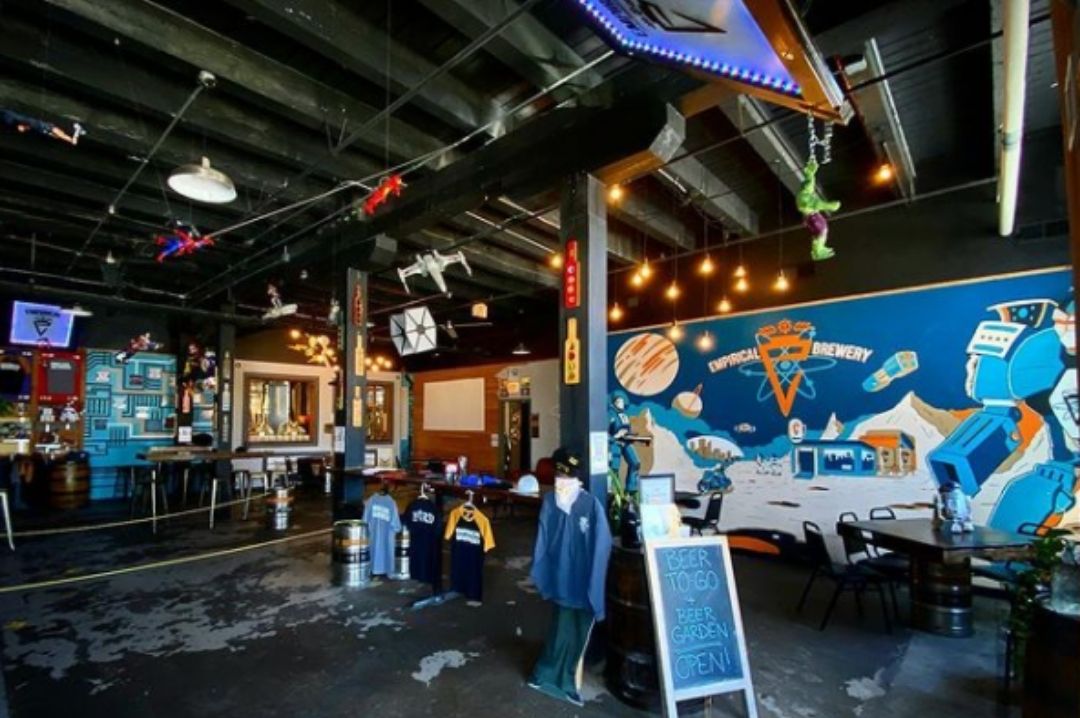 Empirical Brewery Taproom, source: Instagram
Sporting a taproom, outdoor patio, and a beer garden, Empirical Brewery Taproom offers locals and tourists new and innovative beer styles year round. Their list of beers (bottled, canned, and on tap) range from imperial IPAs, to regular lagers, cream ales, flavored ales and many more. We love the Proton, a hoppy No Coast American IPA. If you want to try something out of the box, we recommend the Mangolorian, a Mango flavored seasonal pale ale, perfect for the spring and summertime. While the brewpub is working on creating a full food menu, small plates are available and food trucks are often parked outside. You can even carry your own food in and your furry friends can tag along.
Location - 1801 W Foster Ave, Chicago, IL 60640
Begyle Brewing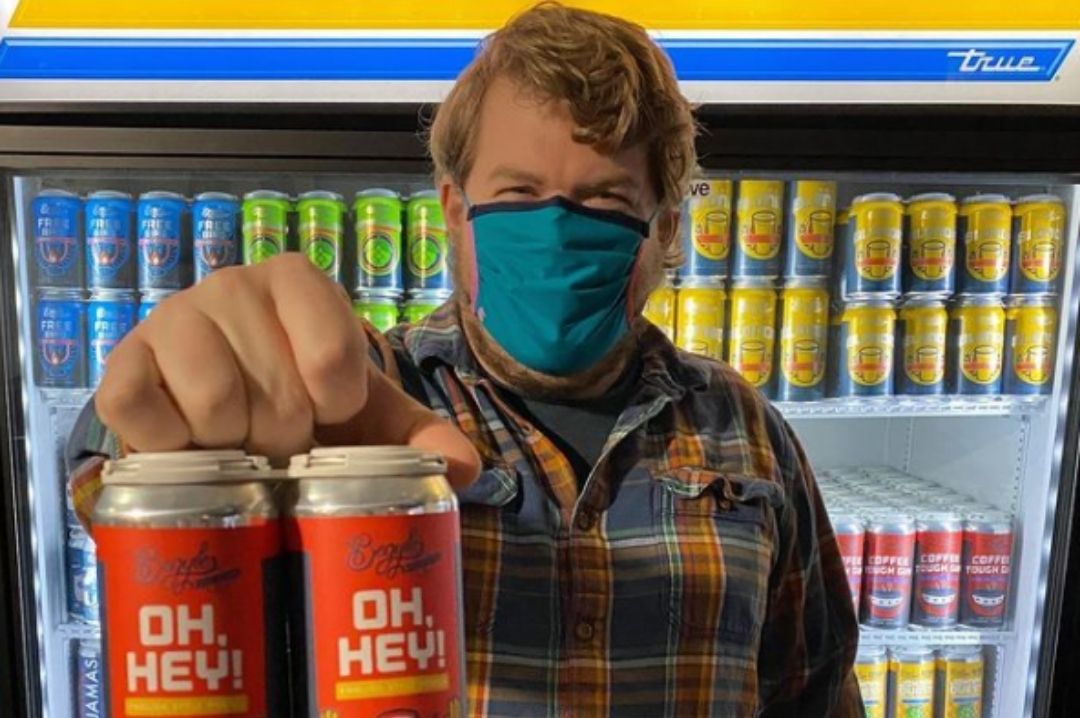 Begyle Brewing, source: Instagram
Known as Chicago's first 'community-supported' brewery, Begyle Brewing has become a neighborhood staple and a destination for travelers. The brewery has built a community of beer lovers with their CSB program (community supported brewery), offering members 6 or 12-month growler-fill subscriptions. They host events and support local organizations. A host of creative pints like the Christmas Ale makes it a community favorite.
Location - 1800 W Cuyler Ave, Chicago, IL 60613
Hopewell Brewing Company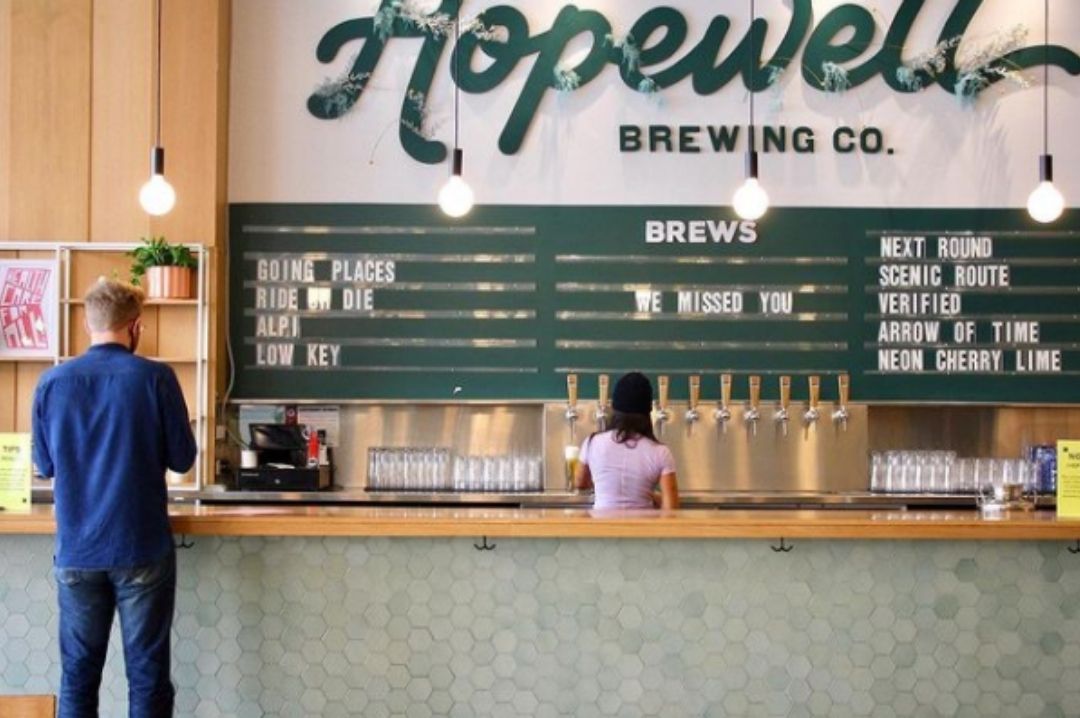 Hopewell Brewing Company, source: Instagram
Situated in Logan Square, Hopewell Brewing Company's taproom is open for indoor drinking with a limited capacity. The aim of Hopewell is to brew balanced, focused beers that deliver. While Hopewell has staples like IPA and lagers on its beer list, being a craft brewery, you can always expect something a little different. We've been loving Clover Club, a raspberry sour which will take us all through to summer. On tap, we enjoy the classic Ride or Die, a pale ale that you can't go wrong with.
Location - 2760 N Milwaukee Ave, Chicago, IL 60647
On Tour Brewing Company
On Tour Brewing, source: Instagram
Nuzzled in an industrial corner in West Town, On Tour Brewing Company has warehouse-style microbrewery tasting rooms. Pouring house beers and offering cans to go, their in-house menu includes the classics, from stouts, to IPAs and West Coast lagers. We enjoy sipping on the Memories Of Being Free, a sour brown ale with an ABV of 5.5%. On Tour also offers a wine by the glass menu for those in the mood for a vino over a brew. The Chilean Sauvignon Blanc on the list is a go-to for wine lovers.
Location - 1725 W Hubbard St, Chicago, IL 60622
Centennial Crafted Beer & Eatery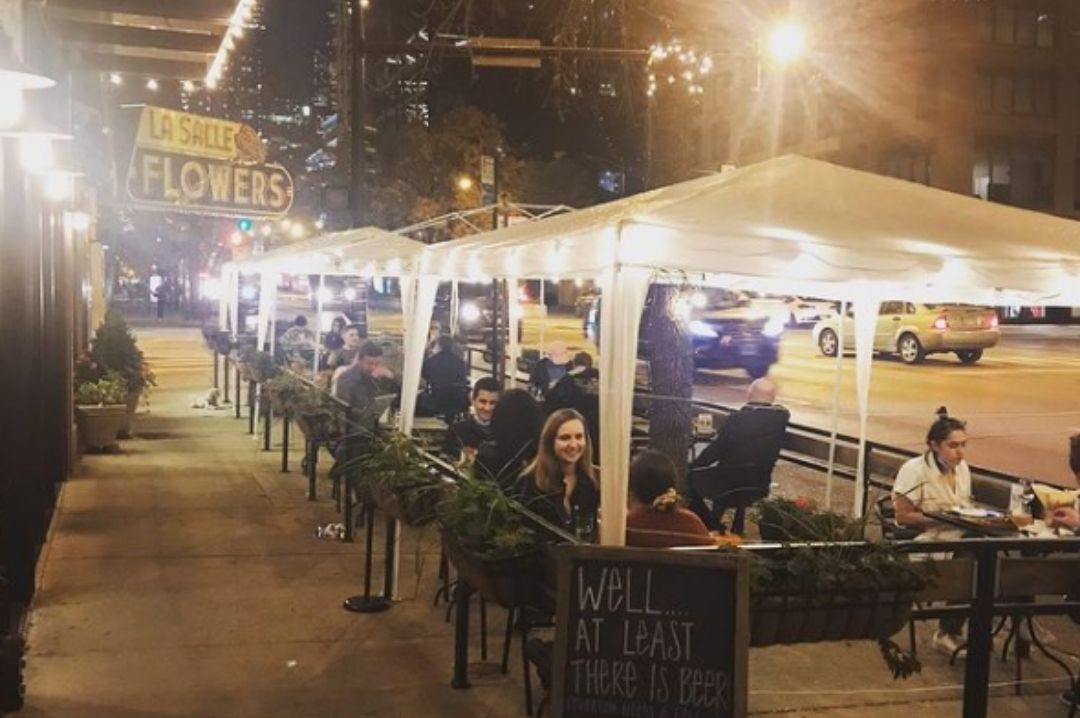 Centennial, source: Instagram
If celebrating craft beer had an award, Centennial would be the rightful winner. The brewpub features 56 taps with a selection of 36 rotating craft beers, and carries a number of beers available in bottles and cans. Brewers are always working to create something new for drinkers to enjoy. Along with iconic beers to sip on, Centennial also has a spirits and wine menu, and are known for creating some refreshing hard seltzers. We've been sipping on the Raspberry Lemonade Seltzer, becoming a go-to.
Location - 733 N LaSalle Dr, Chicago, IL 60654
Old Irving Brewing Co.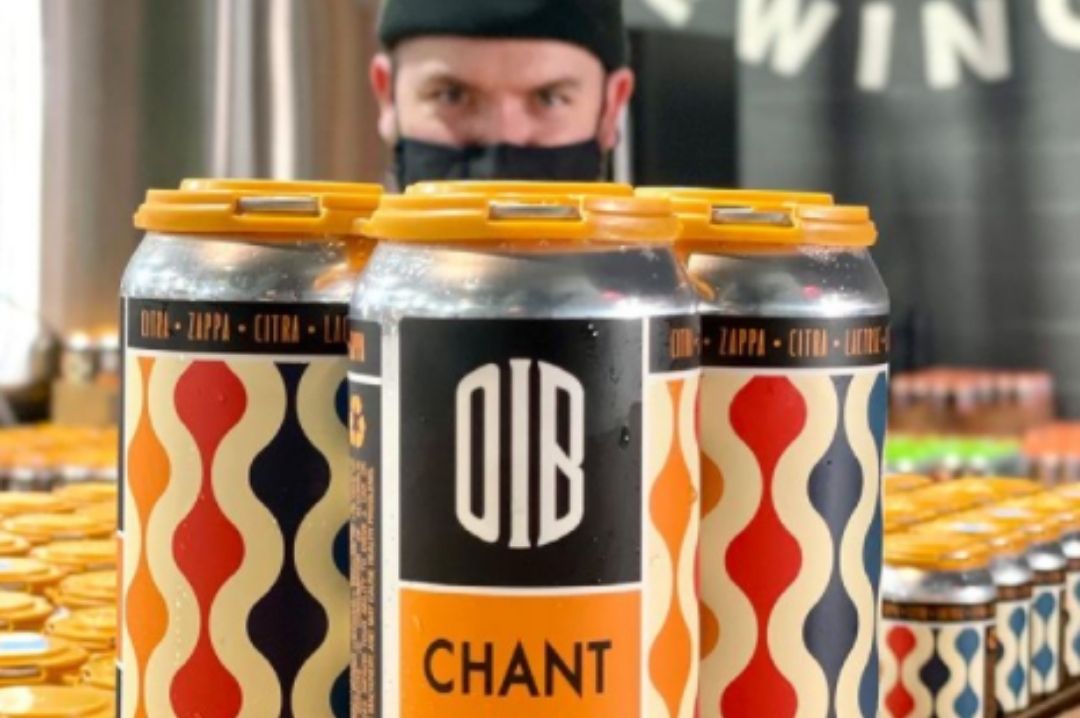 Old Irving Brewing, source: Instagram
Old Irving Brewing Co started as a dream of one of Chicago's best, but passed away chefs, Chef Homaru Cuntu. Today, his legacy still lives on at the brewpub with impeccable bar food, a rotating blanket of beers, a TV for the sports lovers, and a gaming console to keep you busy. If you're looking to explore different beers, then try the Side Hug, which is a milkshake double IPA. Stout lovers, you can't go wrong with the All For One, One For All imperial dark stout. The brewpub also offers a wide range of cocktails, spirits, and wines, along with a non-alcoholic homemade ginger beer. There's something for everyone here.
Location - 4419 W Montrose Ave, Chicago, IL 60641
Revolution Brewing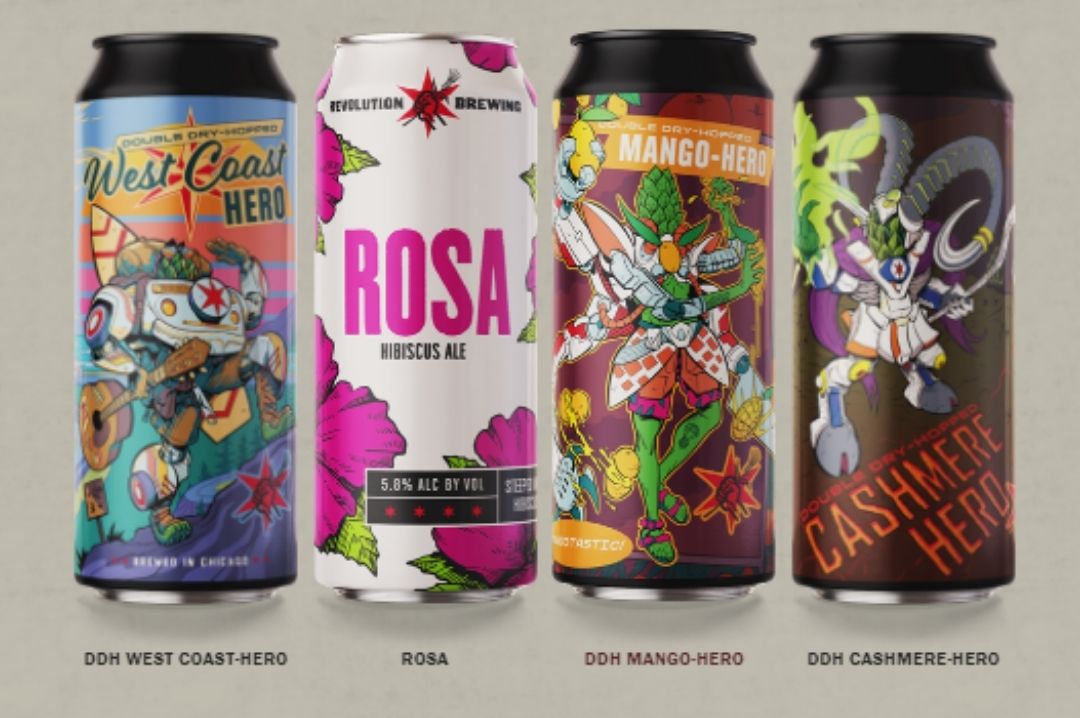 Small Batch Beer, Revolution Brewing, source: Website
One of Chicago's largest and most beloved breweries, Revolution Brewing is known for its hero-inspired beers and guided tours of the 60-barrel facility. A lengthy beer list is amped up with pictures of barley and hops dressed as different heroes on the cans. While their classics are definitely worth a try, their small batch production is the highlight of the brewpub, with seasonal beers appealing to every beer drinker. Try the Rosa - a perfect springtime hibiscus flavored ale, available from May to July every year.
Location - 3340 N Kedzie Ave, Chicago, IL 60618
Temperance Beer Company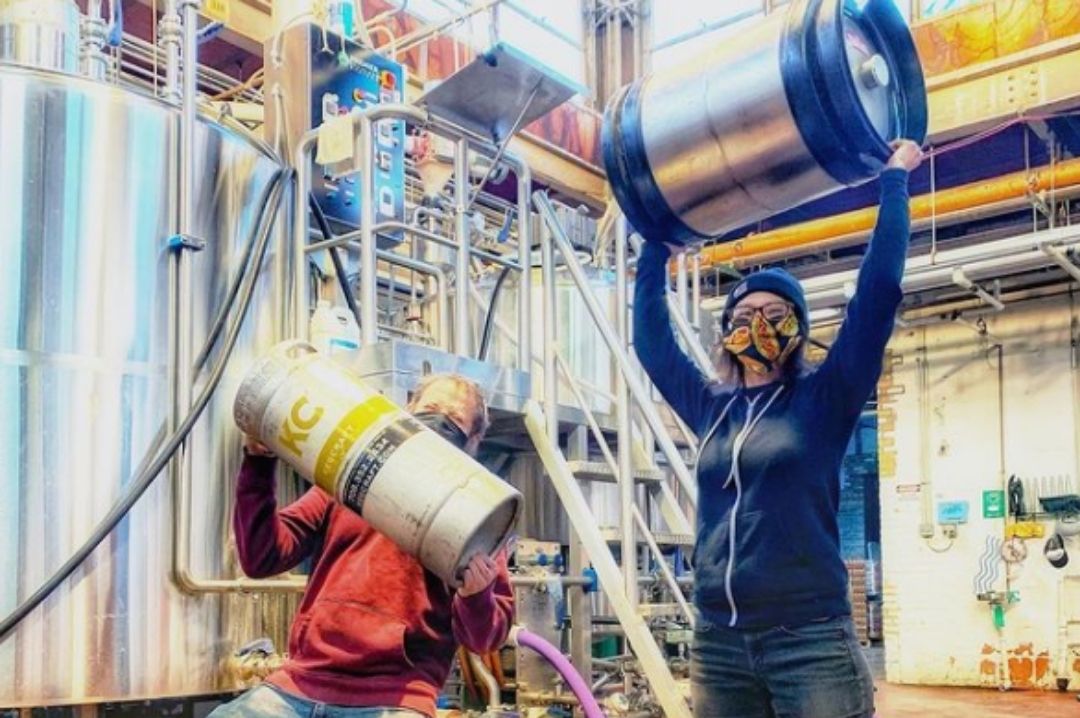 Temperance Beer Company, source: Instagram
A must-visit award-winning brewery in Evanston, Temperance Beer Company pours house beers, offering growlers to go with bites from the occasional food trucks. Along with their heated beer garden, Temperance has a drive-thru for those looking for a quick pick. They also have tailgate spots near their brewery. Serving up a variety of beer styles, from the Gatecrasher IPA to Greenwood Beach Blonde, Temperance surely knows how to bring you back in for a second pour.
Location - 2000 Dempster St, Evanston, IL 60202