Best bars in Chicago
Chicago's bar scene is throbbing, with extensive whisky selections, jaw-dropping cocktails and wines from esoteric regions. Here are the ones to go to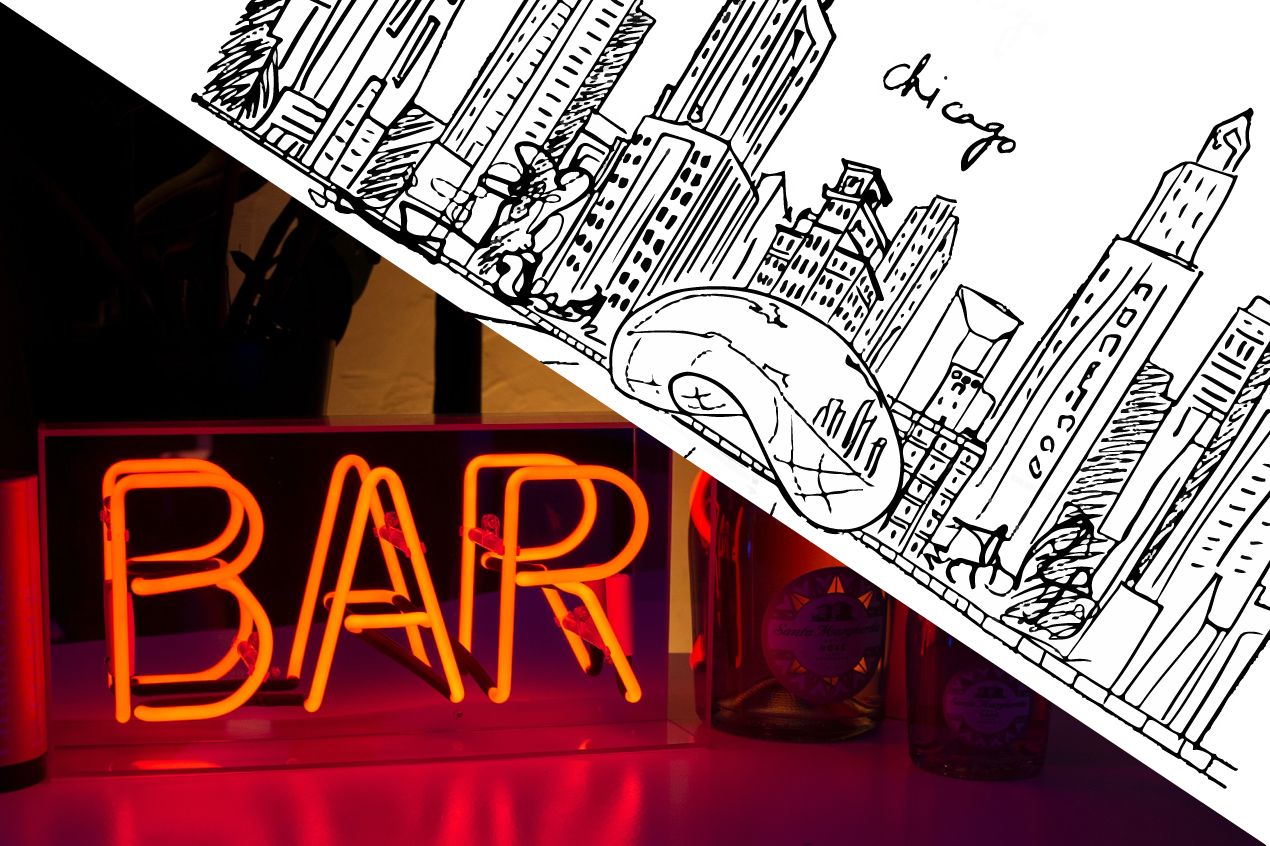 Chicago's drinks scene has so much to offer. There are hidden bars with the perfect ambience, for an offbeat night out or for the evenings you are looking for something fancy. Whether you're a wine connoisseur or a bourbon lover, there is always the right place to discover.
The city is home to some great bartenders and cocktail bars, throwing at us a variety of creative inventions, whether it's cocktails, beer, or wine. From gin-focused bars like Scofflaw to the only black owned gay bar in the city, dip your toes into the widespread bar scene of Chicago with these 10 top-notch bars.
Scofflaw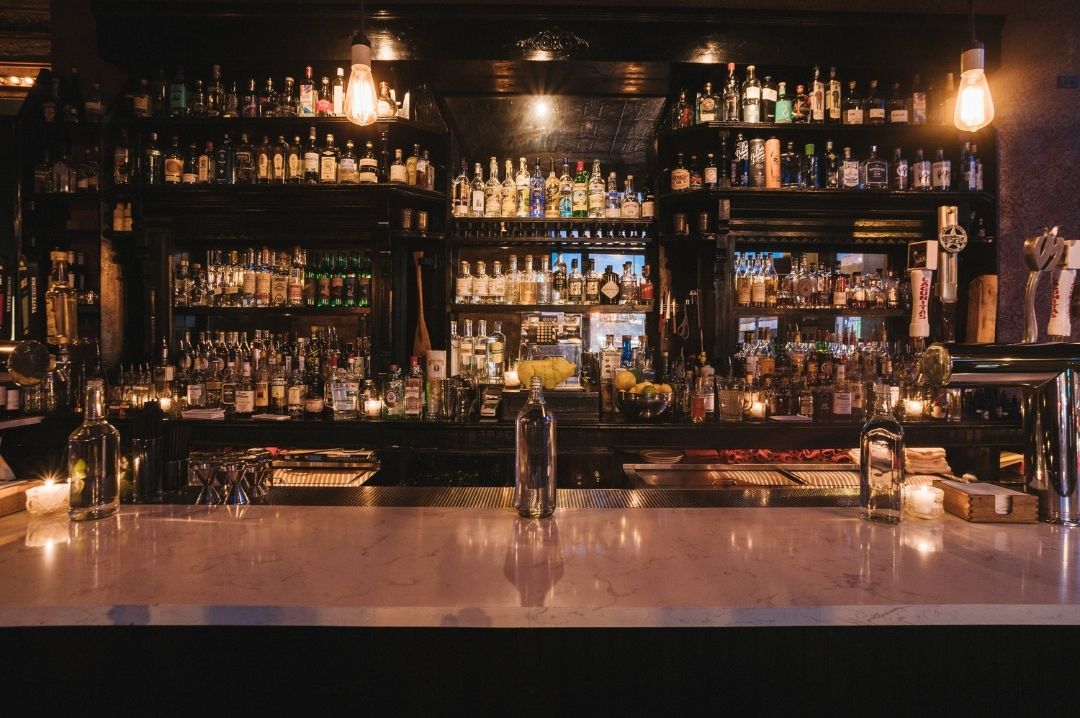 Scofflaw, source: Website
This gin-focused cocktail bar is known for bringing together a diverse array of drinkers for beautifully crafted cocktails, craft beer, and delicious small plates. You can enjoy dinner and cocktails in their Victorian-style salon, or grab a barstool for a shot and beer, or indulge in a bottomless brunch on the patio. Ask the bartender for the punch special of the day. If you stay till midnight, your tastebuds will witness freshly baked Scofflaw cookies.
Location - 3201 W Armitage Ave, Chicago, IL 60647
Matchbox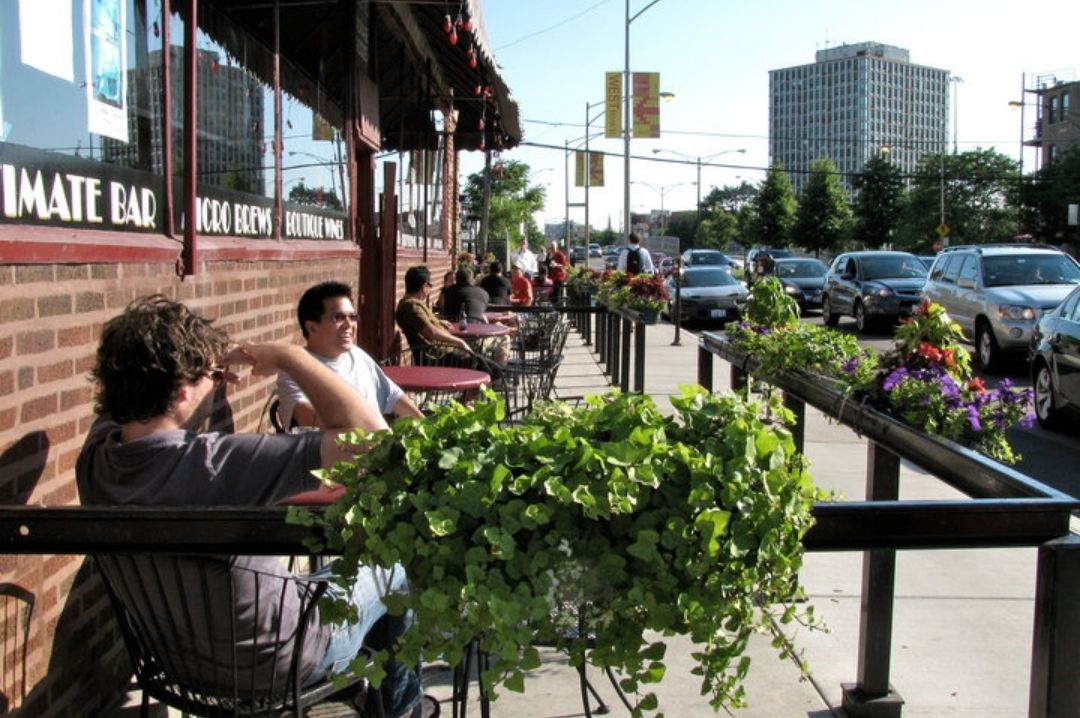 Matchbox bar, source: Facebook
This boxcar bar might be a little small for a large group of people, but once the Matchbox spring sidewalk opens up it's a must-visit. Stop by for their house margarita which is crafted with top shelf liquor, and will keep you wanting more.
Location - 770 N Milwaukee Ave, Chicago, IL 60642
Three Dots and a Dash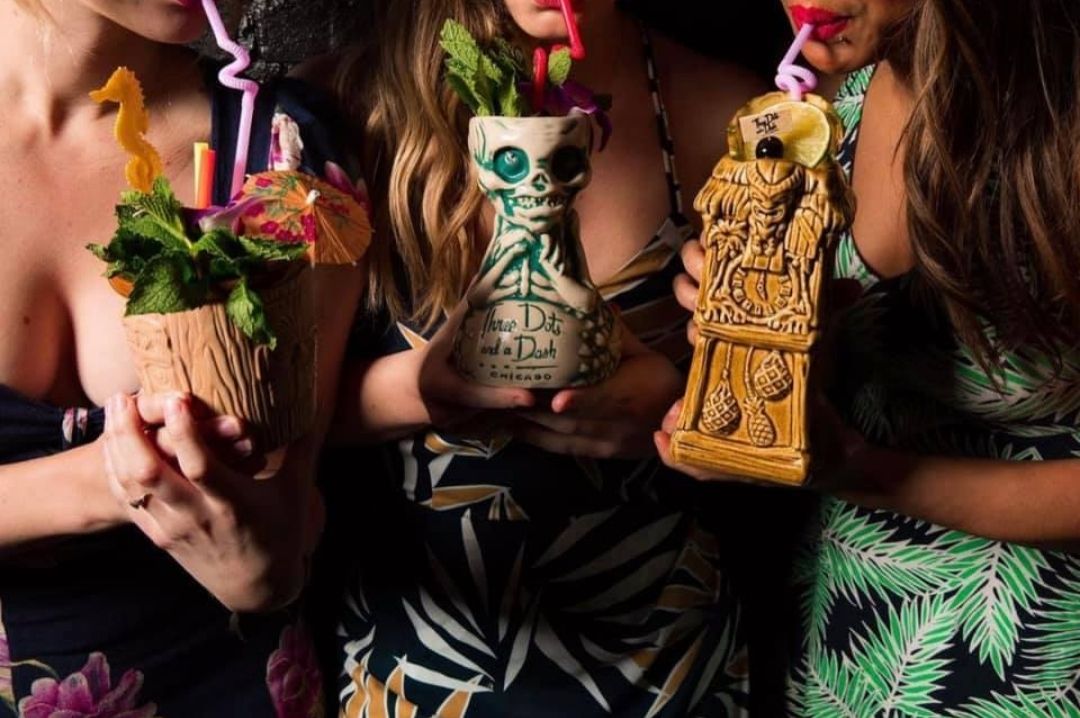 Three Dots and a Dash, source: Facebook
Hidden below the bustling streets of River North and led by cocktail expert Kevin Berry, this hideaway bar has been named one of The World's Top 50 Bars by Drinks International. Expect dark interiors, tiki barware, and colorful cocktails parading around. As rum lovers ourselves, we recommend the Jet Pilot made with overproof jamaican rum, aged st. lucia rum, grapefruit, lime, cinnamon, falernum.
Location - 435 N Clark St, Chicago, IL 60654
Jeffery Pub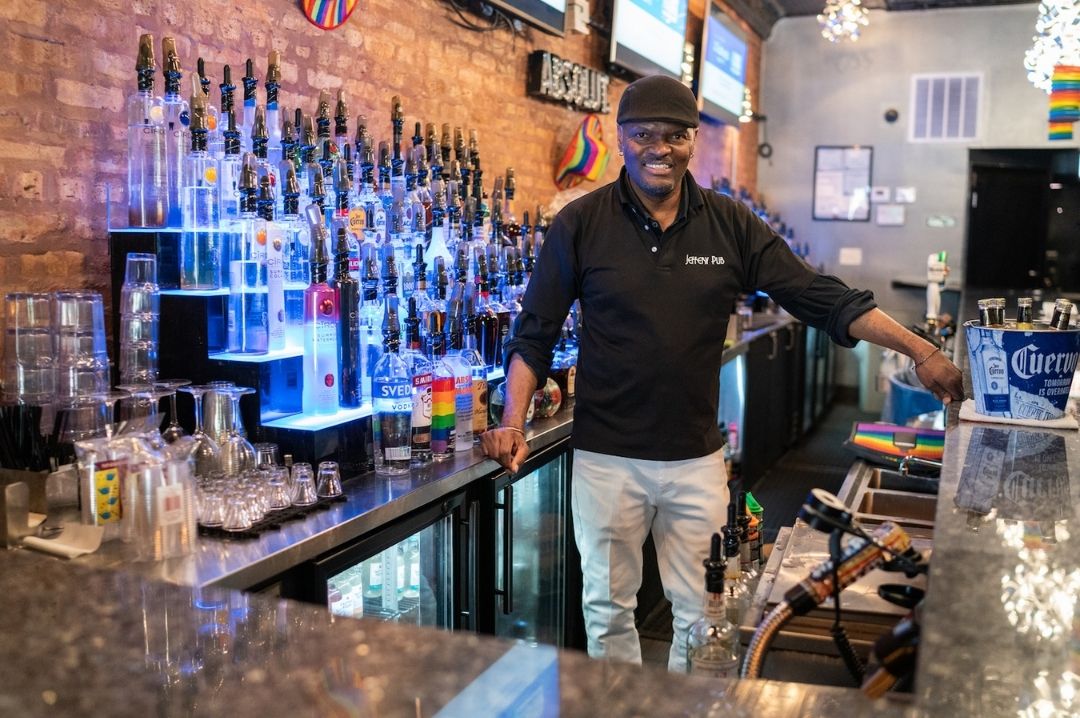 Lee Davis, Bartender, Jeffery Pub, source: Chicago Magazine
Located on S Jeffery Blvd, Jeffery Pub is the only black-owned gay bar in the city, and has been standing since the 1960s. Sporting a groovy set of hip-hop music and weekend drag shows, you might want to stop by, just in case the next RuPaul performs here. Enjoy a pint at the bar and dance along to some great tunes throughout the night.
Location - 7041 S Jeffery Blvd, Chicago, IL 60649
Green Mill Cocktail Lounge
Green Mill Cocktail Lounge, source: Pinterest
Open seven days a week from 4 pm to 1:30 am, Green Mill Cocktail Lounge is known to be Al Copone's spot. With live music, and the occasional dancing, you will be aching for another one of their delicious jazzy cocktails. Keep checking their website for the latest music lineups from big-name artists to local late-night jam sessions.
Location - 4802 N Broadway, Chicago, IL 60640
Outside Voices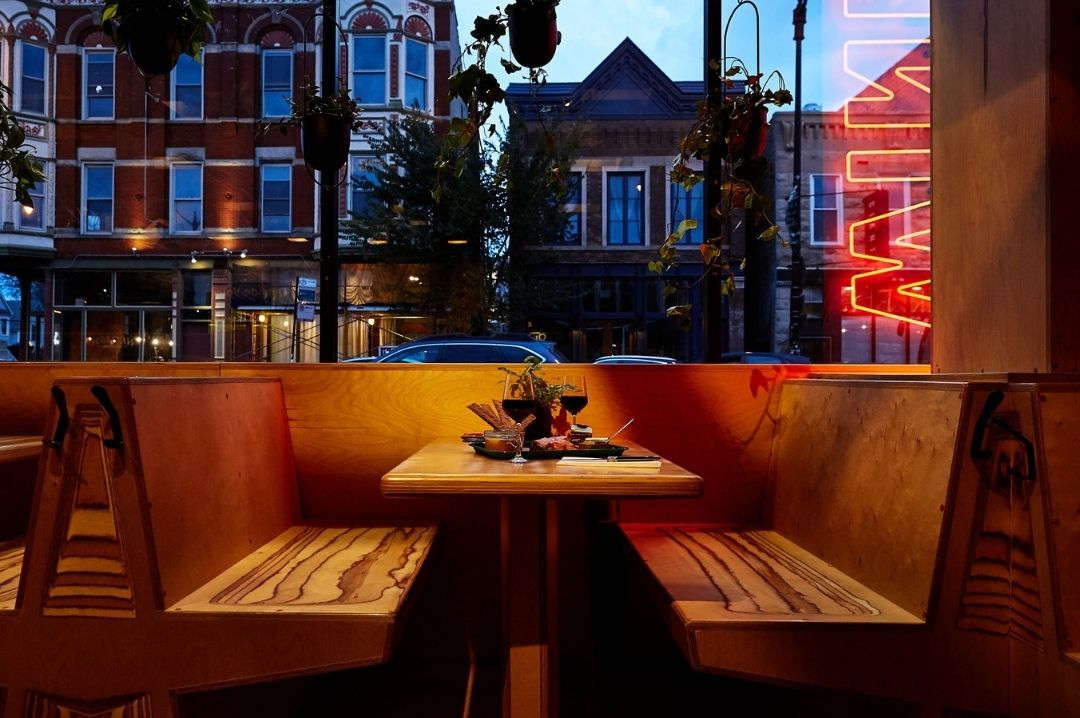 Outside Voices, source: Facebook
Wine lovers, Outside Voices is a shrine made just for you. This eclectic Logan Square wine spot is a great place to enjoy a beer cheese pretzel with an astounding choice of wines to pair it with. They also serve charcuterie and other nibbles amidst rustic seating, local art, and a seasonal patio for the warmer months.
Location - 3204 W Armitage Ave, Chicago, IL 60647
Carol's Pub
Carol's Pub, source: Website
Get ready for a fun night of live music and a newly crafted food and drinks menu to go ham on. With an array of rotating beers on tap, by the bottle, daily drink cocktail specials - there's no disappointment at Carol's Pub. Only the urge to keep coming back.
Location - 4659 N Clark St, Chicago, IL 60640
Lost Lake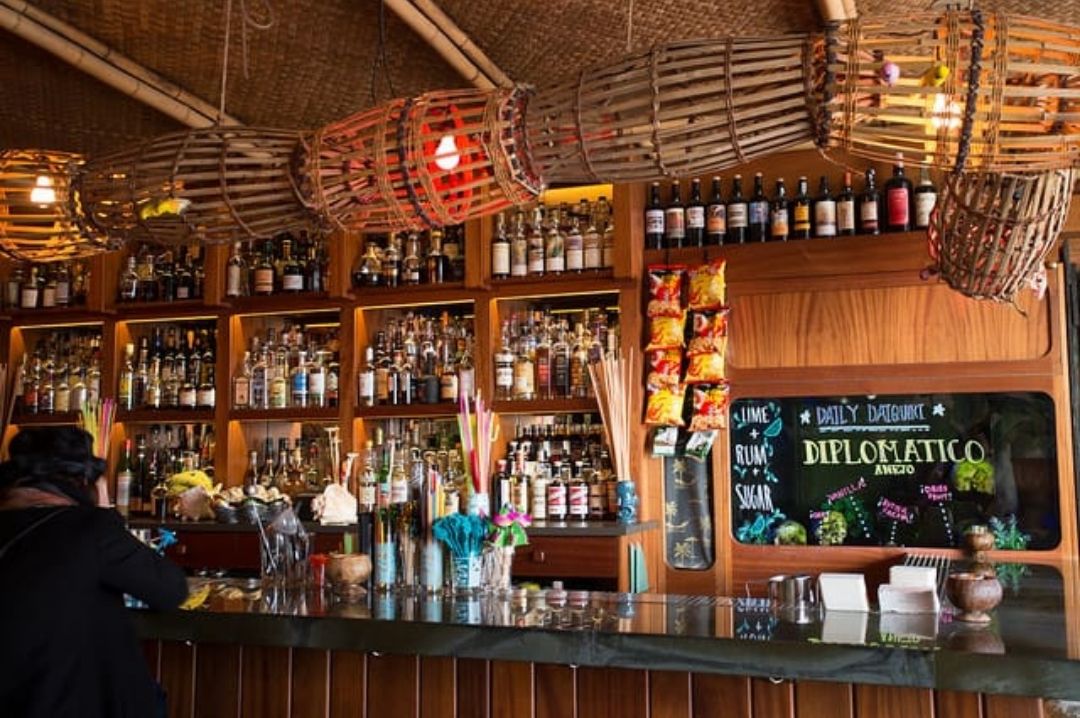 Lost Lake, source: Good Food Stories
Located in the Logan Square neighborhood, Lost Lake is a tropical bar, specializing in offering guests a mini-vacation through their wildly-garnished cocktails served under the incessant glow of a neon pink sunset. Dining in is currently closed, but the bar is delivering their entire cocktail menu in bottles for you to enjoy at home (and available for pick-up too). You can also subscribe to a monthly Lost Lake at Home box, in which you will receive cocktails, a rum club with rare + vintage spirits, tasting notes, stories, and more.
Location - 3154 W Diversey Ave, Chicago, IL 60647
Big Star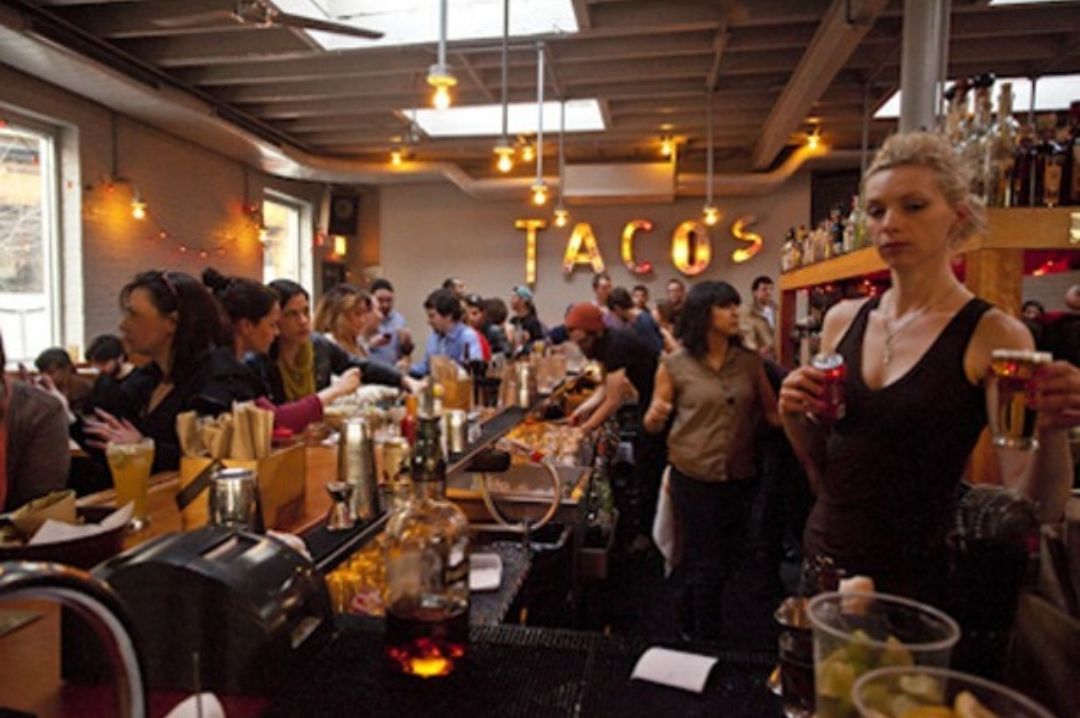 Big Star, source: Chicago Reader
Big Star is a bourbon and beer-focused, taco-slinging, late-night honky-tonk in the heart of Chicago's Wicker Park. Famous amongst tourists and locals, the patio is almost always full - so the earlier you get there, the better. The Wicker Park taqueria and it's highly sought-after patio has been a neighborhood staple for 10 years. Amongst the many bourbons and beers, the bar also offers a range of fresh cocktails to pick from. With spring upon us and summer getting closer, we recommend the Hibiscus Agua Fresca, crafted with Agave del Dia, Agua de Jamaica, Topo Chico & Lime.
Location - 1531 N Damen Ave., Chicago, IL 60622
Ludlow Liquors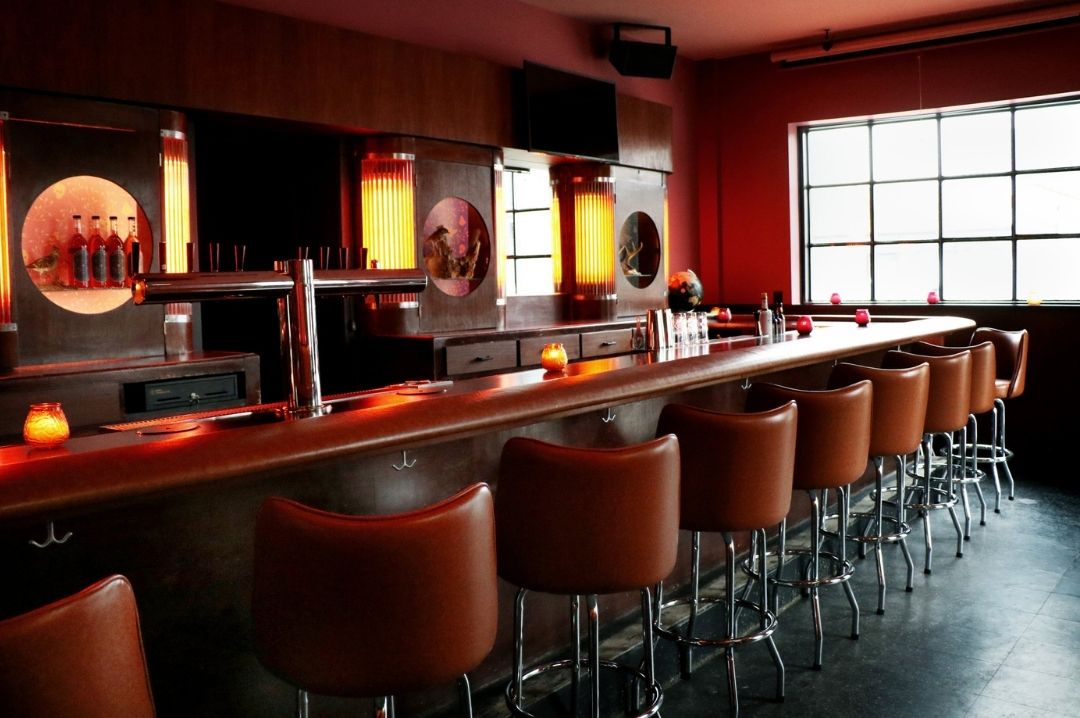 Ludlow Liquors, source: Website
Slinging stirred cocktails by the ounce, killer whisky classics, draft beers, and a mouthwatering food menu, Ludlow Liquors is a laid back modern bar you must stop at. Their colourful backyard garden awaits the presence of beer lovers during the spring and summer.
Location - 2959 N California Ave, Chicago, IL 60618
South San Francisco Conference Center, 255 South Airport Boulevard, South San Francisco, CA 94080, United States
Register Now
South San Francisco Conference Center, 255 South Airport Boulevard, South San Francisco, CA 94080, United States
Register Now