Feeling Japanese? Try these flavoursome cocktails alongside authentic Sushi in Chicago!
Visit these restaurants in Windy City- Chicago, to enjoy some of the best sushi and nigiri with some cocktails or sake.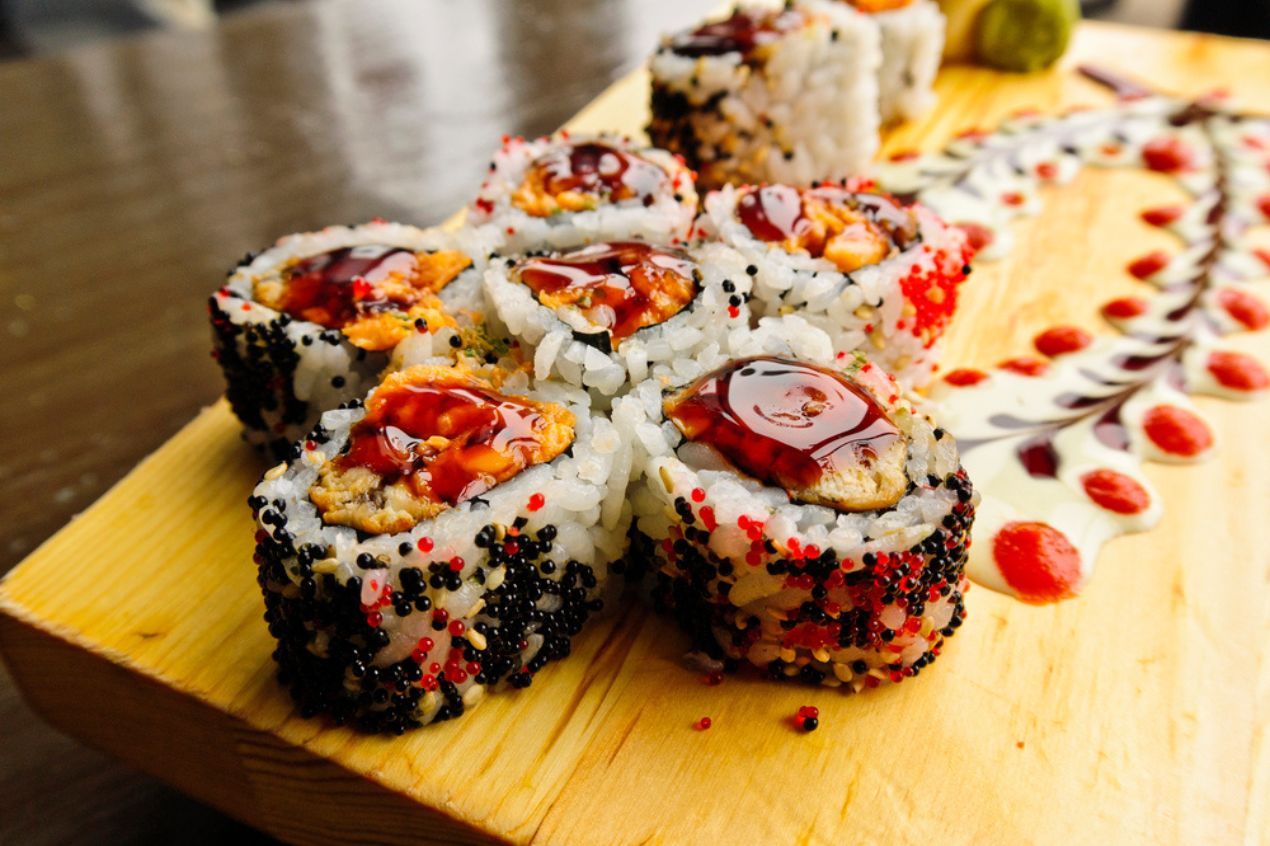 People frequently travel to the Windy City for its culture, landscapes, wonderful shopping destinations, and, of course, its huge array of restaurants serving delicious and exotic foods like sushi.
From most airports, you can take a direct flight, watch a baseball game (Cubs or White Sox? ), go shopping, eat a delicious meal, and then either call it a night or fly home.
All these fun activities can make you hungry and there are days you just want to eat something exotic like sushi or something similar like nigiri. You will get many sushi restaurants in the city, but it is important to find the best sushi place so that you can have the best experience.
Not sure whether you just want sushi or something similar? No need to worry; the majority of the restaurants on the list provide a wide range of menu items, such as sashimi, sake, tuna, and nigiri. In my opinion, the places that provide more than simply sushi rolls are the best because you may try new items there.
Momotaro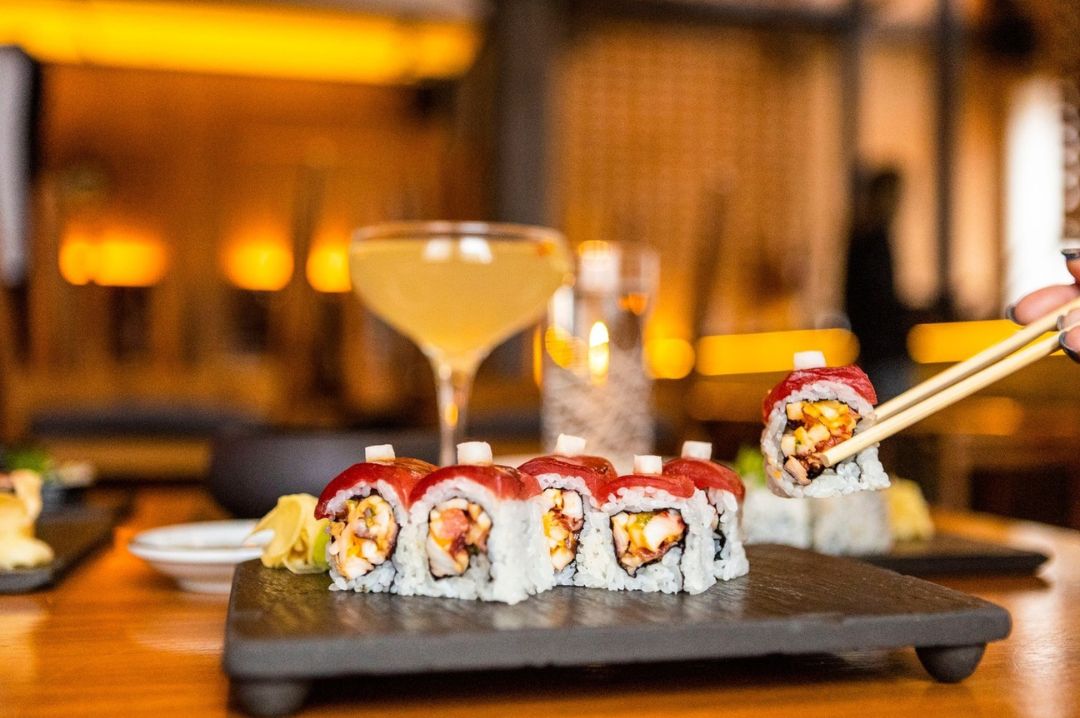 Image Source- Momotaro
Momotaro, a restaurant in Chicago's Fulton Market area, also received a Michelin award in 2018. While dining at Momotaro you are treated to the delicious cooking of Chef Gene Kato, who has received numerous culinary awards for his extraordinary talent. Momotaro's goal is to provide diners and drinkers in the Fulton Market District with an incredibly rich heritage on a level never before witnessed in the United States.
One of Kato's numerous gifts to Momotaro is his expertise including a Takumi grilling experience on a robata by using Japanese white charcoal known as Sumi. You may get grilled steak to perfection at Momotaro using this technique. There is something for everyone on the menu, which includes more than 90 dishes. Their menu has different types of nigiri, sashimi, and many more that you can choose according to your mood. For alcohol lovers, you will also get a full drink menu where there are some delicious cocktails crafted by the lead bartender, Alex Nichol featuring luxurious ingredients thematically named after the story of Momotaro like The Scholar of Okayama, The Dog, Monkey, & Pheasant, and Edo to Meiji. But if you are not much into experimenting you will also get other varieties of cocktails along with sake, wine, and beer which you can also order By the Glass. For non-alcoholic people, you will also get types of mocktails and teas.
Address: 820 W Lake St, Chicago, IL 60607
Yuzu Sushi and Robata Grill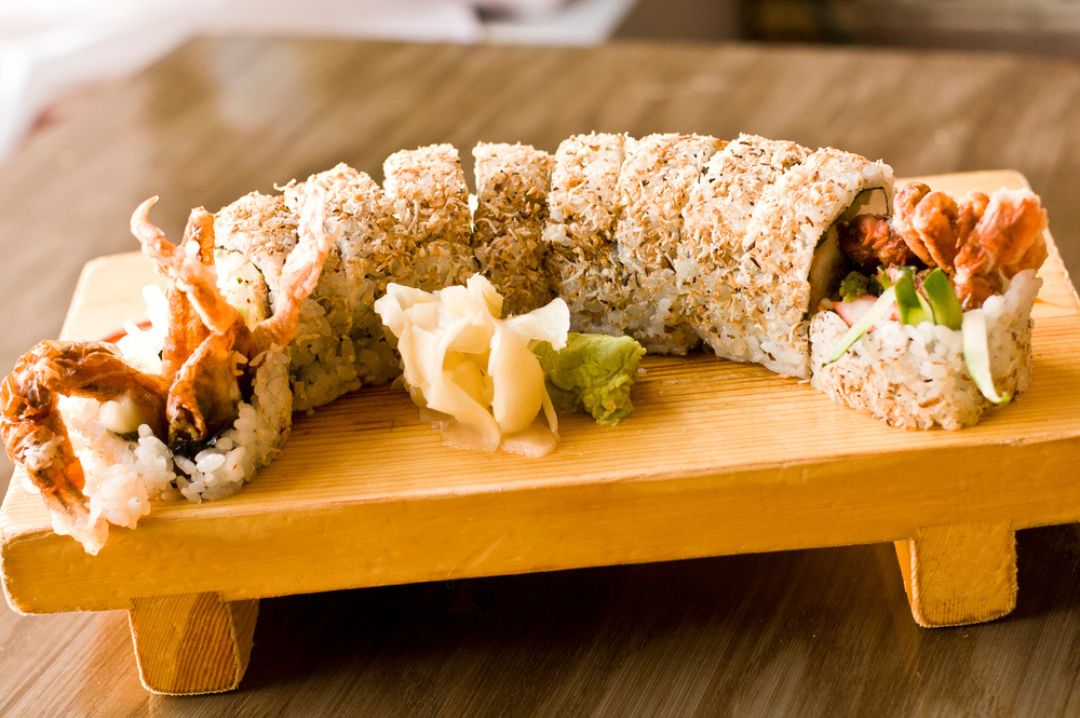 Image Source- Yuzu Sushi and Robata Grill
In addition to putting its own distinctive spin on Japanese cuisine, Yuzu Sushi & Robata Grill takes pleasure in honoring the country's culture and traditions. Yut Vong, the restaurant's owner, began his career as a journalist while residing in Thailand but after relocating to Chicago he understood his love for creating unique Japanese dishes. Hipsters and lovers of fine dining frequent Yuzu Sushi & Robata Grill, nestled in West Town on West Chicago Avenue.
You can start your meal with Salmon to Die for or Takoyaki and then move on to Japanese Grilled Skewers or a Sushi and Sashimi platter, entirely your choice! But you must definitely try their small but delicious drinks menu which has two refreshing cocktails- Crush on You and Drunk in Love and a mocktail- Strawberry Field. Enjoy your date or outings with friends atYuzu Shushi and Robata Grill with delicious cocktails and some of the best sushi items you will get in Chicago.
Address: 1751 W Chicago Ave, Chicago, IL 60622
Juno Sushi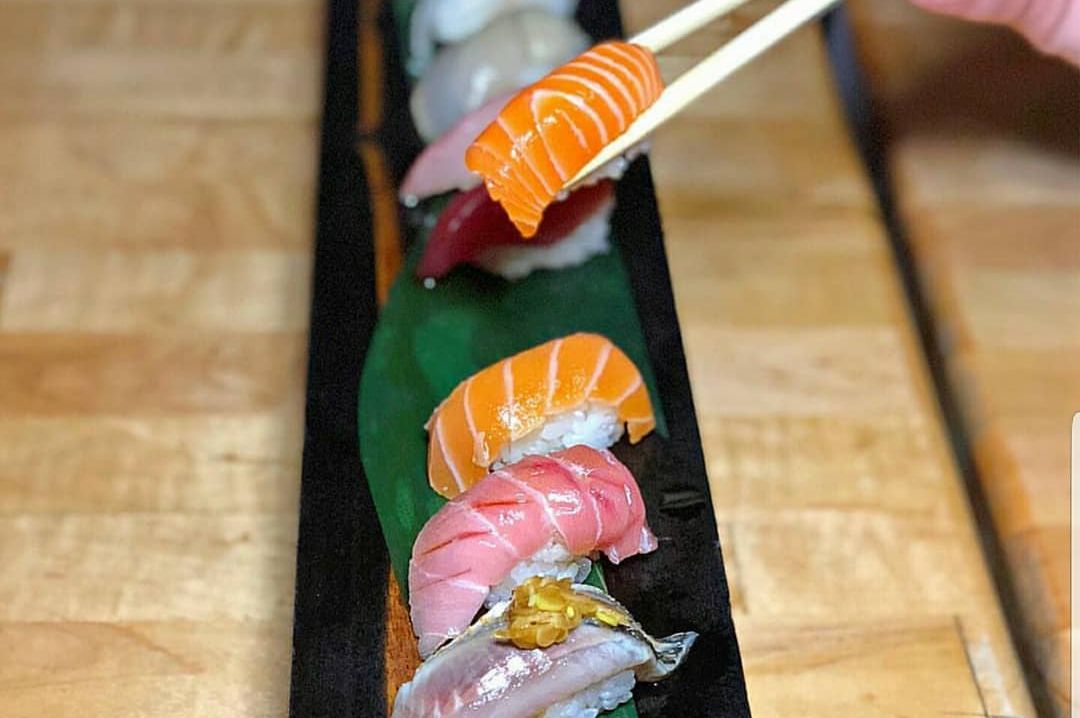 Image Source- Juno Sushi
In the Japanese restaurant Juno Sushi, classic dishes are given a modern twist. This is how customers feel about the spicy tuna roll, the choice of sashimi, and the smoked hamachi. Located in Lincoln Park it's a little out of the way from the options in the downtown area but the trip is worthwhile.
It's such a stylish, luxurious restaurant that you have to place your order 24 hours in advance if you want to eat anything from Chef B.K. Park's menu! Don't forget to taste the chef's signature dishes along with some Sake that pairs nicely with the dishes. You will also get wine, beer, cocktails, and other spirits. The restaurants serve some of the delicious cocktails made with Japanese gin, and whiskey Bee's Knees, Sangurasu, and Sabaky that you can taste in the downtown area of Lincoln Park.
Address: 2638 N Lincoln Ave, Chicago, IL 60614
Aji Omakase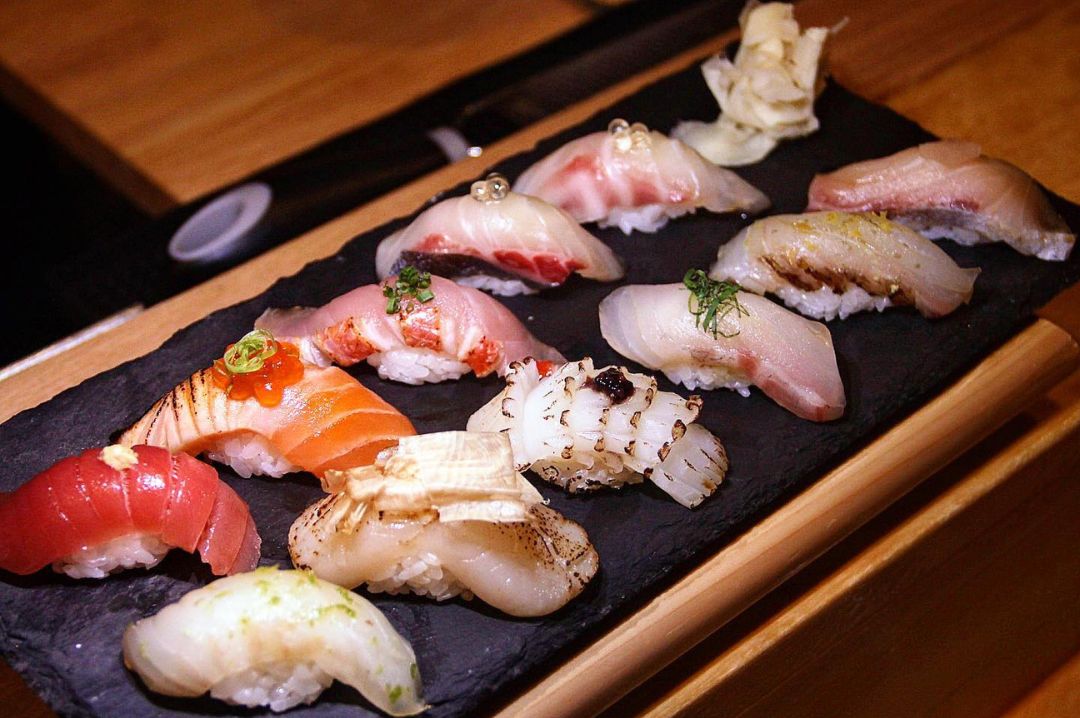 Image Source- Aji Omakase
As soon as you enter the restaurant, it will be clear that AJI Omakase is the best spot for sushi in Chicago. Every bite of the expertly-crafted fish tastes of the ocean because it is so fresh. You will be served a 14-course feast here that will blow your mind.
You can opt for the omakase dinner which will include 14 courses of nigiri sushi, which will also have an appetizer and homemade Tamago sushi for dessert. You will also enjoy some of the classic cocktails in the restaurant like Lychee Martini, Negroni, and Old Fashioned your nigiri sushi. And if you are not much of a cocktail person, no worries! They also have a list of wine, sake, beer, and even tea for you. Cheers!
Address: 3809 North Broadway, Chicago, IL 60613
Arami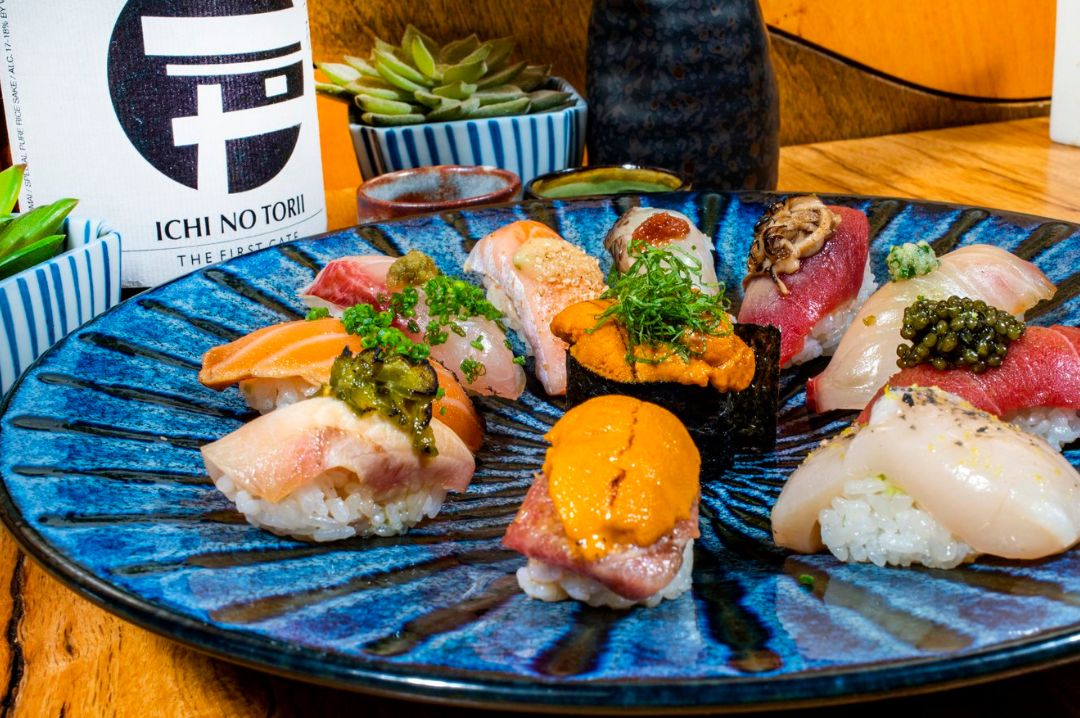 Image Source- Arami
At Arami you can not only offer their guests delicious food but they also have their own sake market where you can buy sake, beer, and wine to enjoy with your meal. Although there is limited stock, the sake offers come in a variety of sizes and kinds. As a result, it's important to drop by frequently to look at the inventory! You will also get some delicious cocktails on the menu which you can enjoy with your sushi
In addition to popular menu items like sashimi and nigiri (particularly the hamachi! ), executive chef Ismael L. Lopez even serves the makimono. The chef also likes to offer his guests innovative food along with traditional sushi rolls.
Address: 1829 W Chicago Ave, Chicago, IL 60622
Written by Aparna Dutta, Beverage Trade Network
Header Image Source : Yuzu Chicago