Wrigleyville Sports Bars You'll Never have a Walk-off from
Where to eat and drink in Wrigleyville during baseball season and the rest of the year, too.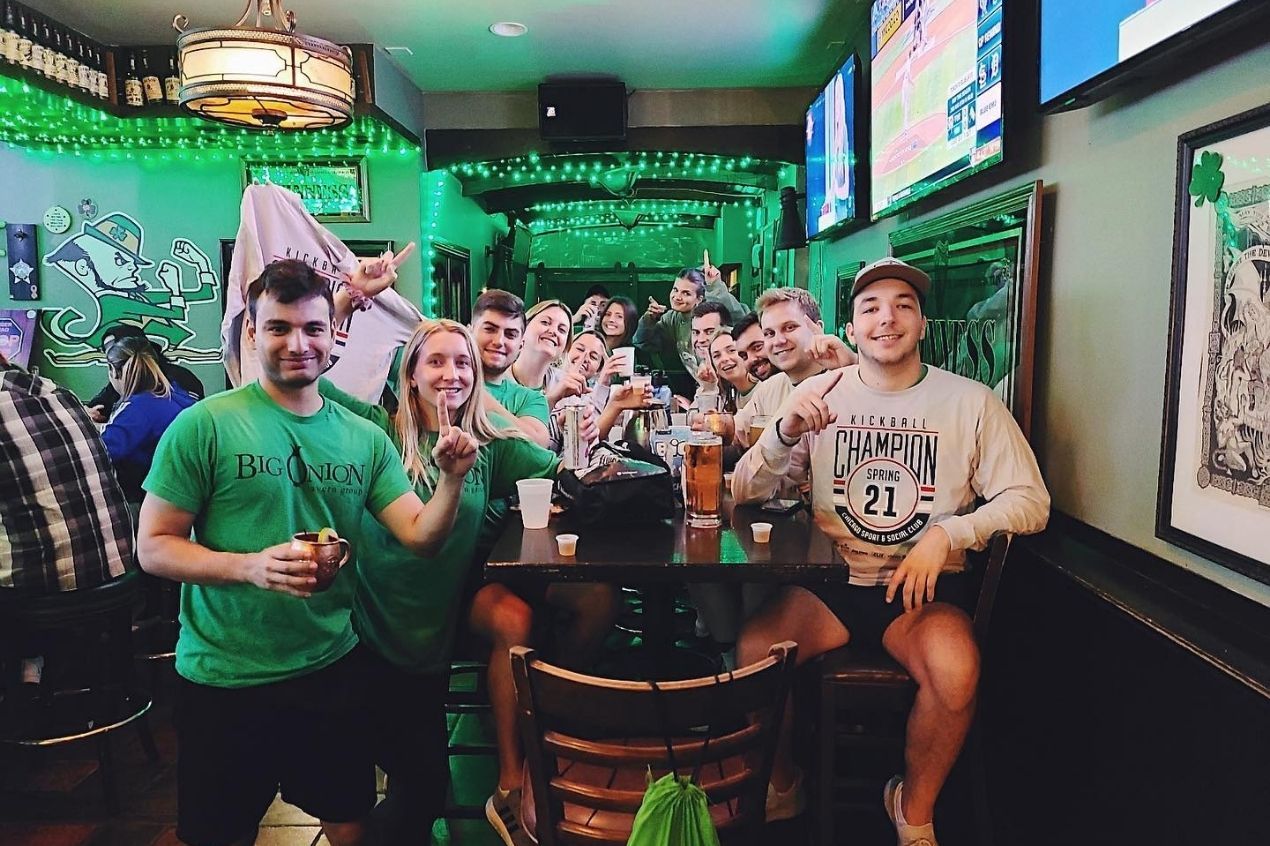 No trip to Wrigleyville is complete without a beer and a Chicago Cubs game. The place is home to many neighborhood sports and dive bars. Check out the following places where you can enjoy yourself with your friends and family.
Toon's Bar & Grill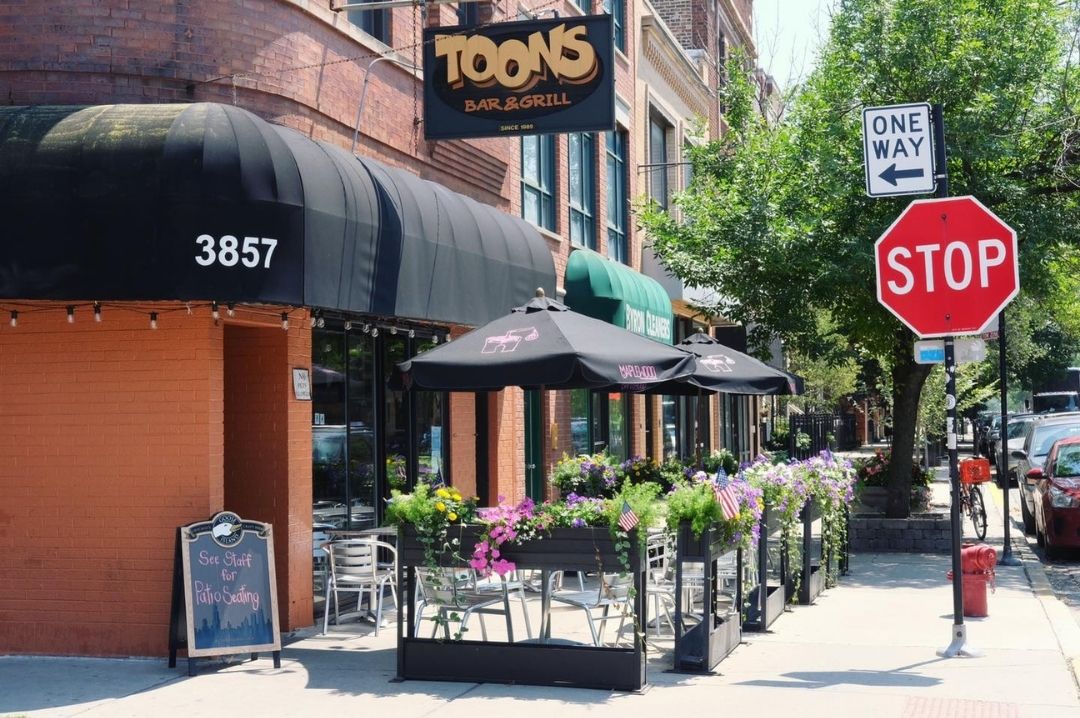 Toon's Bar & Grill, source: Facebook
While fans of the Chicago Cubs will love this spot, Kansas City Chiefs fans can also call Toon's Bar & Grill their home. It is one of Chicago's friendliest neighborhood bars which is located on the Southport corridor, just steps from Wrigley Field. The TV-packed room might give you a hint of an average pub grub, but excellent eats and unique touches like the house-made pineapple-infused vodka elevate the experience. There are arcade games, a pool table, and a shuffleboard in the back for you to get entertained and prepped up before the game. Toon's offers you hand-cut French Fries, homemade soups and barbeque sauce, and New Orleans Po'Boys. Try out their special Black Angus Beef Burgers or the famous Jive Turkey Sandwich with the 312 Urban Wheat Ale.
Where - 3857 N Southport Ave, Chicago, IL 60613
Hours - Mon-Thu (11 am - 10 pm)
Fri-Sat (11 am - 11 pm)
Sunday (11 am - 10 pm)
Nisei Lounge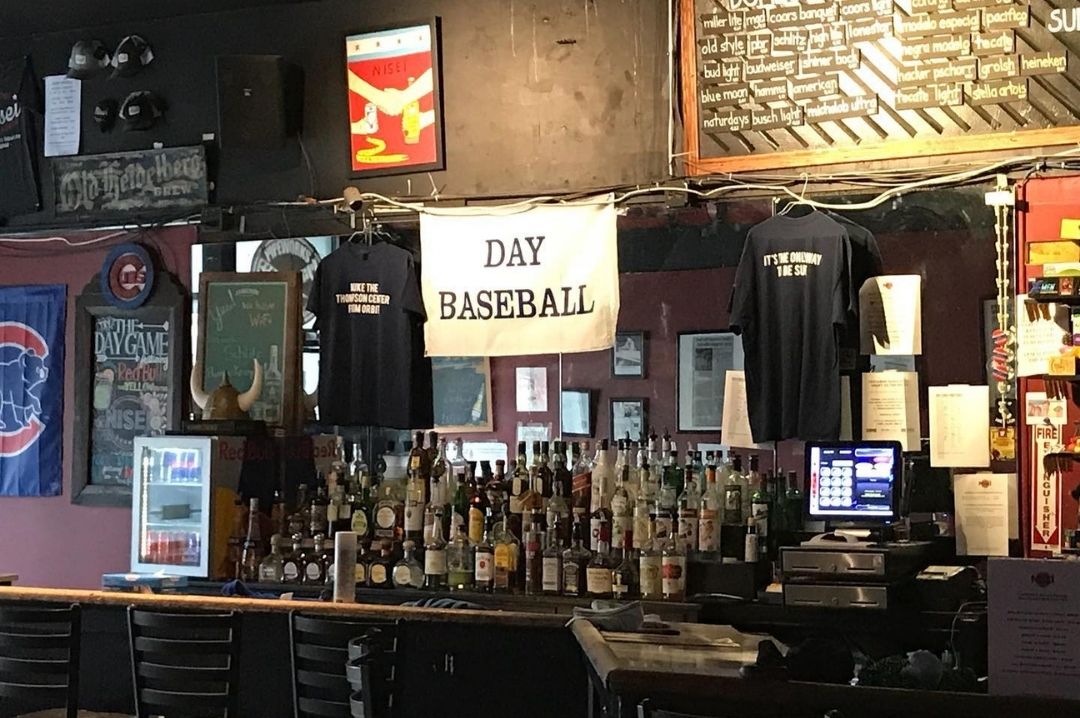 Nisei Lounge, source: Facebook
Beer lovers, Nisei lounge is made just for you. They are celebrating their 67 years as the oldest bar in Wrigleyville and are ready to serve you an excellent selection of retro beers, craft beers, and cocktails. The place does not offer any food, but you can surely bring in or order food from any local restaurant. But of course if beer and nuts are your thing, this place will fit the bill. Prep yourself to sip on classics like the Old Style Tall Boy or other modern craft brews like Night Game by Sketchbook Brewing Co., Pixel Density by Three Phase Brewing, Apex Predator by Off Color Brewing, and many more. The cherry on top, Nisei is big on flat screens, dartboards, pool tables, board games, and of course, a vintage jukebox.
Where - 3439 N Sheffield Ave
Chicago, IL 60657.
Hours - Mon - Fri (5 pm - 2 am)
Sat & Sun (12 pm - 2 am)
Stretch Bar & Grill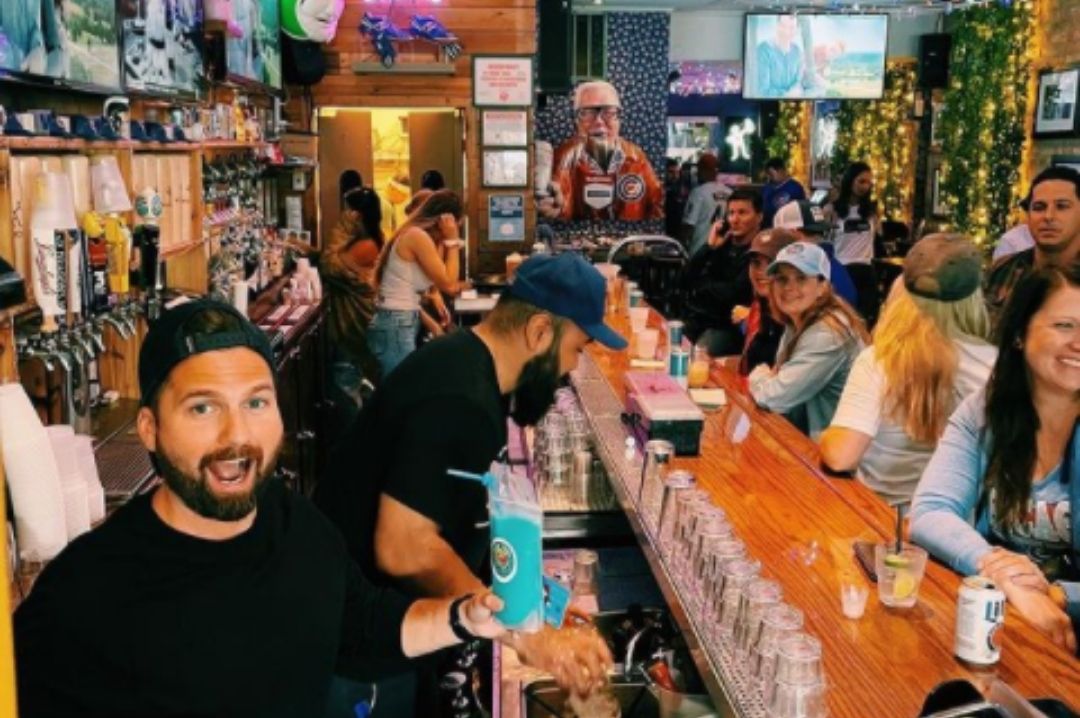 Stretch Bar & Grill during peak hours, source: Instagram
Stretch Bar & Grill is a popular neighborhood sports bar in the heart of Wrigleyville that caters to Michigan State University alumni. The place is only half a block away from the Wrigley Field, thus, making it a popular destination before and after Cubs games. The menu is composed of standard bar classics, from burgers and nachos to sandwiches named in honor of current and past Cubs players. For example, there's "The Hawk" grilled chicken breast named after Andre Dawson (Outfield, 1987-1992). The drinks include several beers on tap like the bud light, blue moon, etc. Beyond beers, they also offer Long Island iced tea, margaritas, mimosas, and specialty cocktails like the Spicy Cucumber Smash made from the Effen cucumber vodka, freshly muddled cucumber, jalapeno, lime juice, simple syrup, and finished with club soda.
Where - 3485 N Clark St, Chicago, IL 60657
Hours - Thu-Fri (5 pm - 1 am)
Sat-Sun (12 pm - 1 am)
Also, open 2 hours before all Cub home games.
Murphy's Bleachers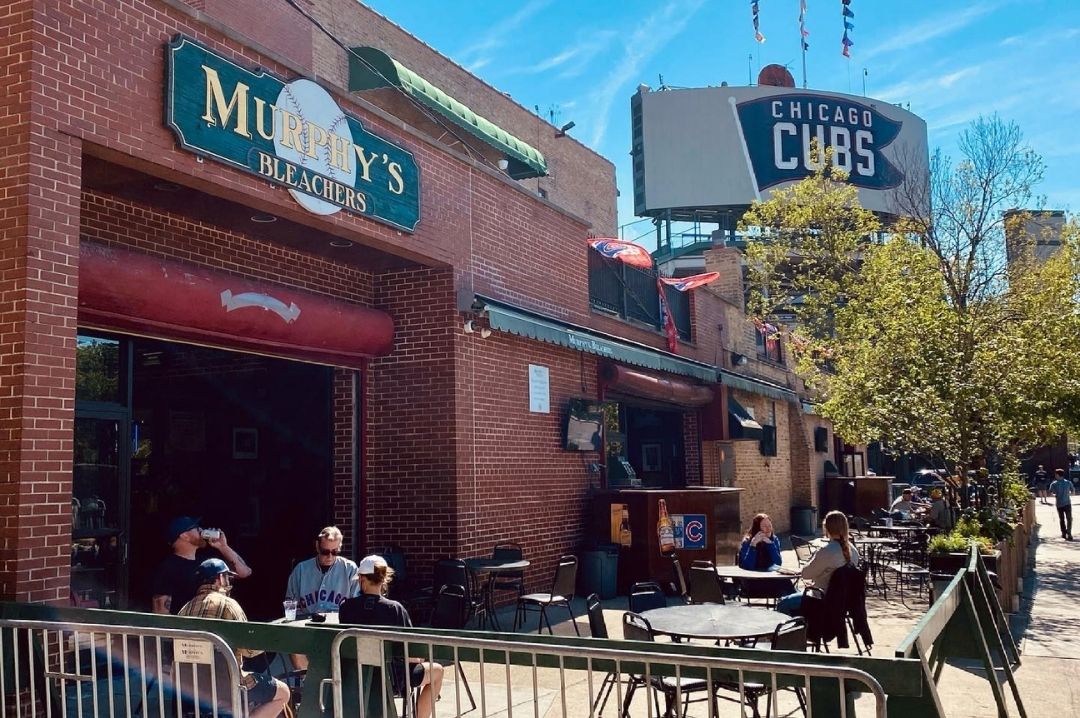 Murphy's Bleachers, source: Facebook
Murphy's Bleachers is a top-notch Chicago sports bar established in 1980. Located right across the street from the entrance to the Wrigley Field, Murphy's takes shelter beneath one heck of a great place to catch a Chicago Cubs game – Murphy's Rooftop. The bar is loaded with cool Cubs souvenirs, huge TVs, and, of course, some great booze. If you make it down to the basement, then check out the sweet beer pong table, it gets packed for pre-game. This family-owned place offers local craft beers like Daisy Cutter, 312 Urban Wheat, and more. You can try the Mini Murphy's Burgers or Murphy's Famous Chili with your choice of beer.
Where - 3655 N Sheffield Ave, Chicago, IL 60613
Hours - Mon-Sun (11 am - 1 am)
Sluggers World Class Sports Bar
Sluggers World Class Sports Bar, source: Website
Sluggers World Class Sports Bar is a place to go for much more than just a drink. They have 12 foot big screens, plasma screens all over, and over 30 TV's to see your favorite sports teams in action. They also do the dueling pianos thing, and that's pretty cool. Upstairs is where Sluggers really separates itself. They've got a full indoor sports complex with batting cages, trampoline basketball, electronic football, basketball, ski simulator, golf, skee ball, virtual driving games, air hockey, and more. And nothing says a great time like getting a drink or two at the bar and then jumping on a trampoline (drink responsibly!). There's almost always a place to sit and enjoy a cold one before or after – or during – the Cubs game.
Where - 3540 N Clark St, Chicago, IL 60657
Hours - Mon-Fri (11 am - 2 am)
Saturday (11 am - 3 am)
Sunday (11 am - 2 am)
Bernie's Tap & Grill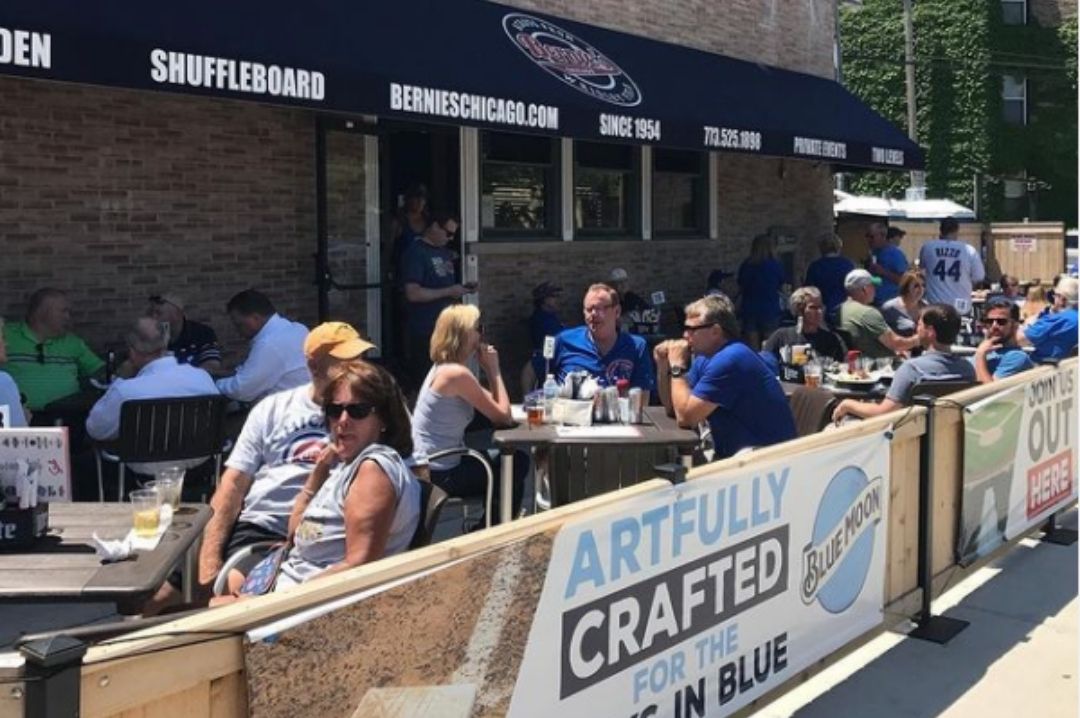 Bernie's sidewalk patio cafe, source: Instagram
Bernie's Tap & Grill is a family-owned and operated fixture established in 1954. Located across from Wrigley Field, Bernie's invites a lively atmosphere for patrons to meet with their friends and family before and after home games and events. All other times you will find the relaxed yet fun atmosphere of a Chicago neighborhood pub in the heart of Wrigleyville. The place has great food, amazing staff, 4 full-service bars on 2 floors, free shuffleboard, sidewalk patio cafe, and beer garden. Head on over for some amazing burgers, corn dogs, or pulled pork sandwiches, and enjoy your favorite draft beer like Daisy Cutter or 312 Shandy while watching the game.
Where - 3664 N Clark St, Chicago, IL 60613
Hours - Thursday (5 pm - 1 am)
Friday (3 pm - 1 am)
Saturday (10:30 am - 1 am)
Sunday (11 am - 1 am)
The Irish Oak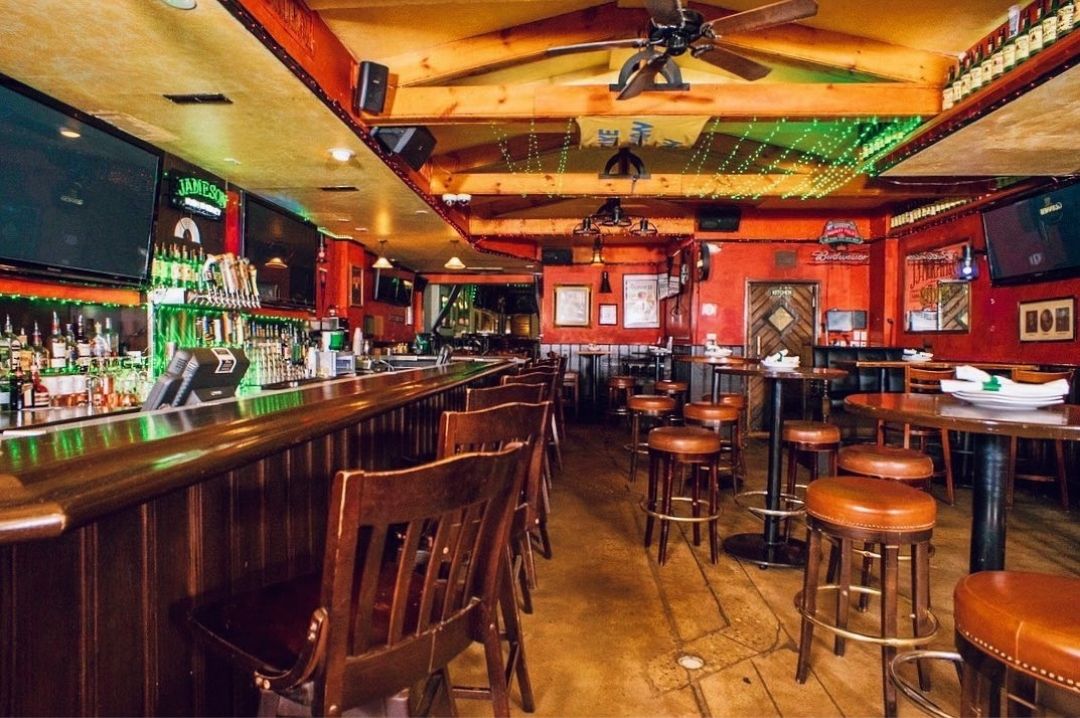 Interior of The Irish Oak, source: Facebook
The Irish Oak is a family-owned slice of Dublin in the center of Wrigleyville. It's been called as authentic an Irish pub as you'd find anywhere. It features delicious Irish food and plenty of Guinness. The Irish Oak not only offers all the classic Irish food and drink you can wish for, but everything found inside or outside the bar was imported straight from Ireland. Though you'll feel like you've been whisked away to Ireland, you won't miss any of the local sports. Just look upon the six-foot giant TV, and you're sure to catch all the action you want. Don't leave the place without trying their Irish specialties like the beer-battered fish and chips or Shepherd's pie.
Where - 3511 N Clark St, Chicago, IL 60657
Hours - Tue-Fri (5 pm - 2 am)
Saturday (11 am - 3 am)
Sunday (12 pm - 2 am)
Rizzo's Bar & Inn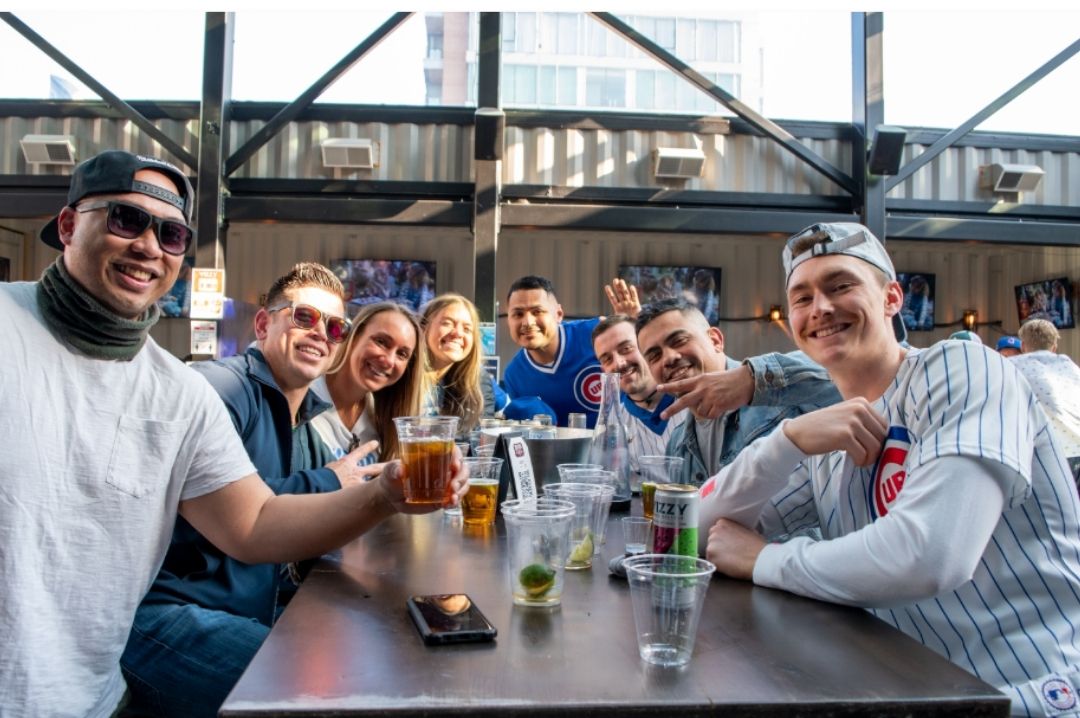 Patrons having a fun time at Rizzo's Bar & Inn, source: Website
Rizzo's Bar & Inn is an upscale sports bar located steps away from the iconic Wrigley Field. The place is a perfect blend of old school and new school building design and amenities. Rizzo's serves the finest food and drinks with the freshest ingredients. The bar provides you with frozen cocktails, cocktails, draft beers, wines, and canned beers. This unique space features a patio with a retractable roof and heated floors, three full-service bars, twenty-eight LED TV's and one thirteen-foot LED screen! With six cabanas, twenty-foot ceilings, and 8,500+ sq feet of open air space, there is plenty of room to move around and have your own private and semi-private space.
Where - 3658 N Clark St, Chicago, IL 60613
Hours - Mon-Thu (open at 10 am)
Friday (10 pm - 1 am)
Saturday (10 am - 1 am)
Sunday (11 am - 7 pm)
The Cubby Bear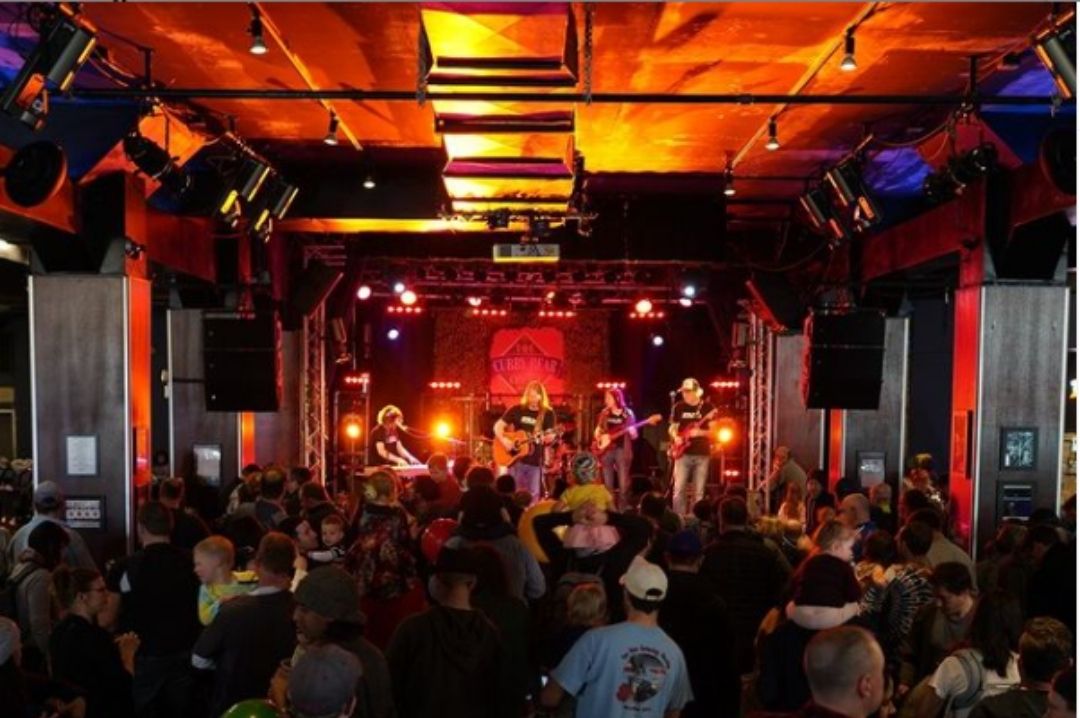 Live performance at The Cubby Bear, source: Instagram
Open since 1953, The Cubby Bear has its deep roots in Chicago's Wrigleyville neighborhood. With its 30,000 square feet of space, The Cubby Bear is one of the best places for Cubs post-game parties. It has also been recognized as the Best Rock Club by the Chicago Music Awards. Over the years they have hosted many events and witnessed some of the most historic Cubs victories. The bar is filled with live music, great food, private rooms, five projection screen TVs, and 75 plasma TVs throughout the bar. At Cubby Bear you can munch on nachos, fries, and sandwiches while drinking draft or canned beer of your choice. Visit the place on a game day and enjoy their separate game menu.
Where - 1059 W Addison St, Chicago, IL 60613
Hours - Wed-Sun (11 am - 1 am)
Header image, source: The Irish Oak