The Bars in Chicago to work from: Nighthawk, Cira, and more
Here's where to go when you want to whine about your colleagues, dread upcoming deadlines but with a glass of wine in hand (or a pint).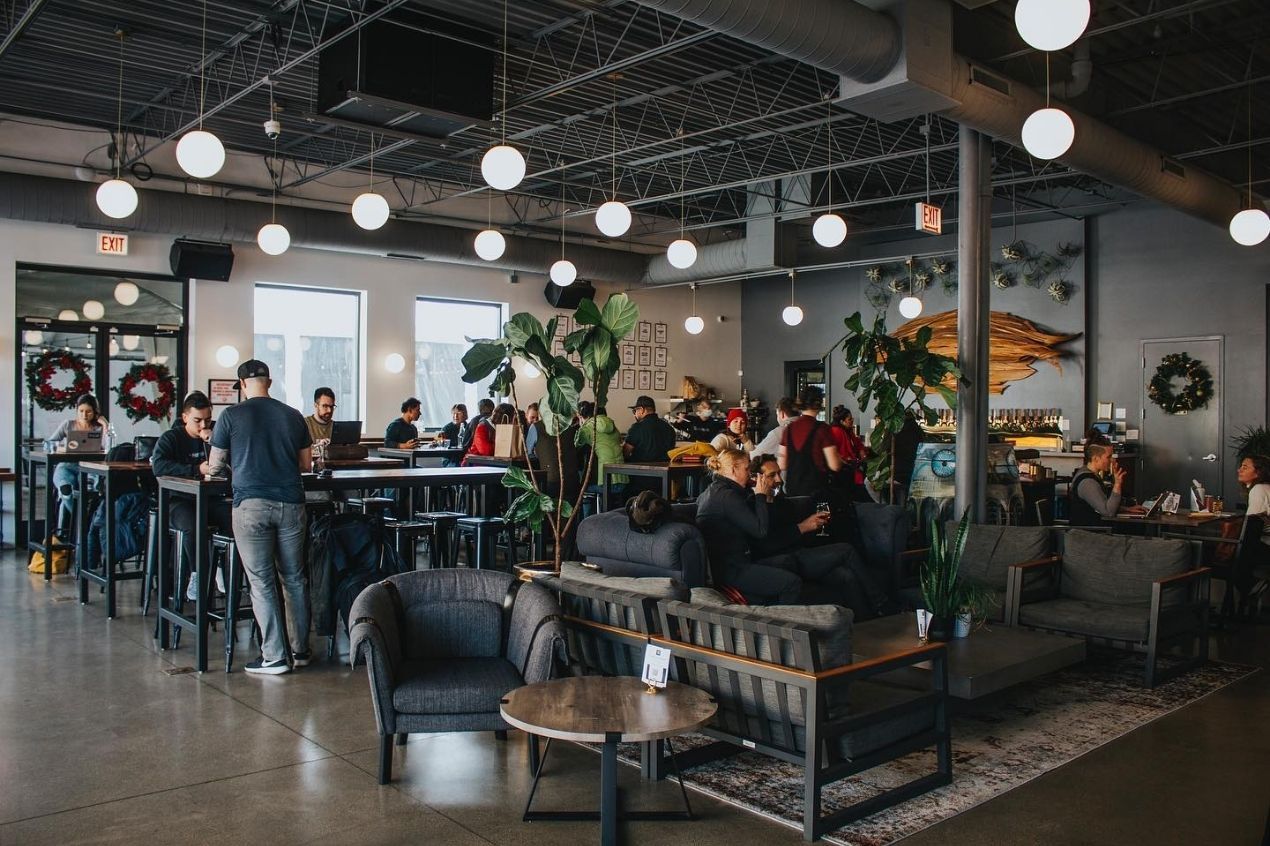 Working remotely pre-pandemic was a thing of joy. It still is, but the situation a while ago made it seem like a necessity rather than a choice. It was a way of letting go of the pent-up frustrations, whether they rose from bad days at work or just pure boredom of constantly seeing the same room and the same laptop as Covid-19 wreaked havoc all over the world.
Fortunately, Chicago and its bars have all the tools to take working from 'home'(we mean working from a bar) from being a necessity to an activity we loved and adored. From posh interiors, free WiFi and unmissable drinks and dining options, Chicago's laptop friendly bars will add the ice to your otherwise uncool office desks.
It's time to switch them work desks and coffee mugs for barstools and booze.
Beermiscuous
Don't miss the deadline at Beermiscuous, Source Facebook
If you have had enough of those coffees sitting in your bedroom, reading passive aggressive emails from your superiors, but want an artistic cafe vibe around you but a beer next to the laptop, Beermiscuous in Lakeview is the place to hop to. A mid-point between classic European cafes and a casual coffee shop you will find across the country, Beermiscuous brings the perfect atmosphere for a chill workday.
There's a fireplace to keep you warm during the winter months, and there's also free WiFi (so two thumbs up). If you want to unwind in between, there are board games at the bar as well. But what's there to drink and to eat? Beermiscous' draft selection is sublime, where new releases, rare finds, and occasional re-appearances come together to create literal beer heaven.
A craft beer paradise, Beermiscuous is a good spot to gather your gang and go on a work spree over some shared pints.
Location- Beermiscuous, 2812 North Lincoln Avenue, Chicago, IL 60657
Cira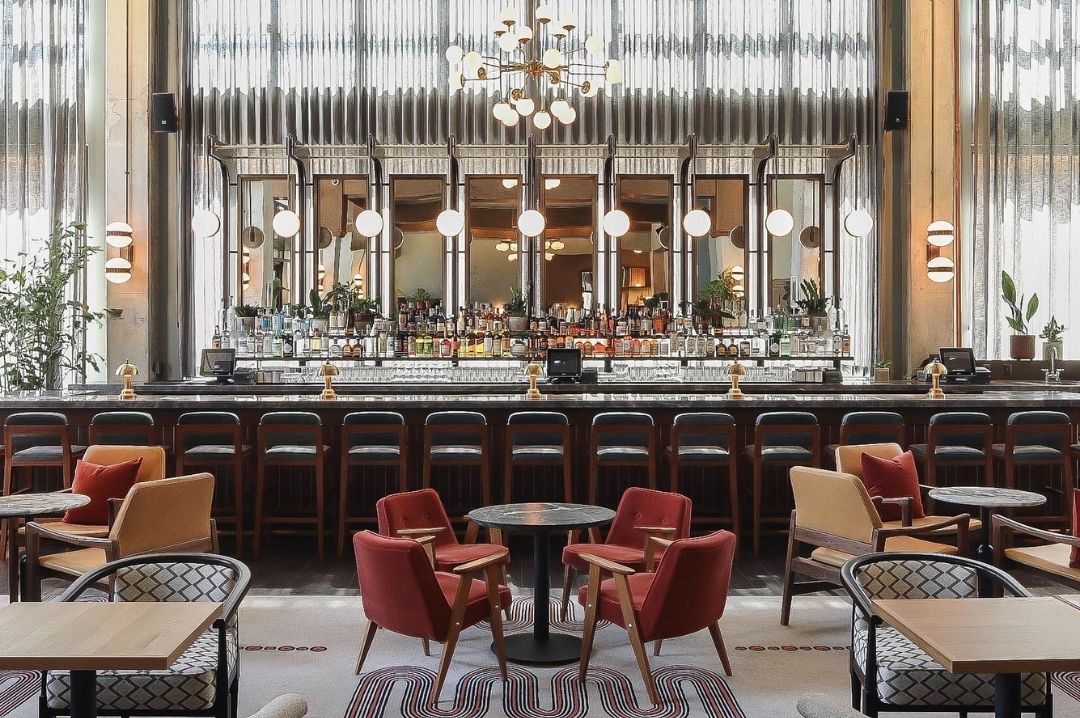 A working lunch at Cira, Source Facebook
Fulton Market District's The Hoxton is home to Cira, a very vivid restaurant cum cafe. Chef Chris Pandel has created a warm and welcoming joint where the laptop will feel dispensable (but it won't be), because of the flavors and the essence Cira brings out with the comfortable atmosphere and the helpful people at the restaurant.
The open space is furnished with comfy chairs, boasts plenty of open space and is low-lit to keep you away from getting those headaches because of the vast lighting at your offices.
And in case the lights don't keep the headache away, the drinks definitely will. The libations at Cira are top-notch, with wines from European heavyweights like France and Italy sitting alongside national vinos. There are beers for those who love a cold sud or two. Harvest Moon, Jupiter's Son, and Gala'ntry are delightful to sip on, whether you are just beginning with work or shutting down for the day.
Location- Cira, 200 North Green Street, Chicago, IL 60607
Pilot Project Brewing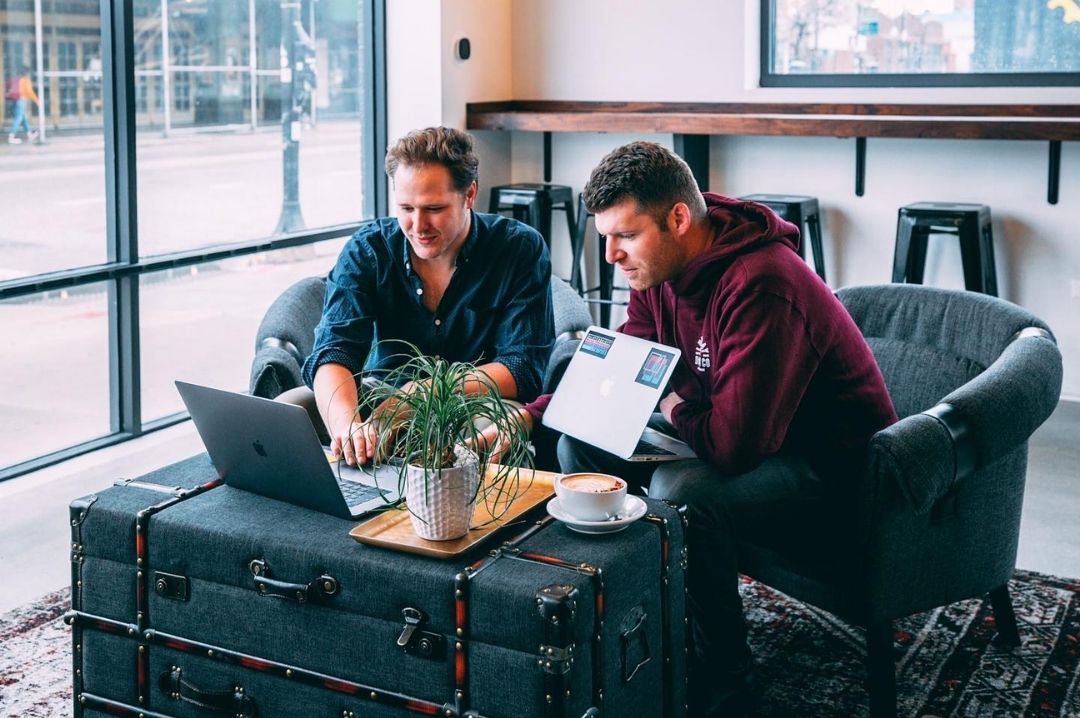 Beers, coffees and office bros, Source Facebook
If an idea of working from a bar or brewery or taproom is brewing in your mind, head over to Pilot Project Brewing, which is essentially a mix of all three and comes with an incubator.
Launched as a collaborative and artistically curious space for brewers, Pilot Project Brewing has all the tools to become your go-to space to work from on days you feel like not working from the office or from home.
On the menu at Pilot Project, you can find tasty brews from local and national craft brewers. The spot itself has a couple of beers they brew, Nibs & Tricky and Brave Noise. Other breweries that will make your beer choice confusing are Azadi Brewing, Histrionic Brewlab, Funkytown Brewery and Brewer's Kitchen. You can also taste some hard Kombuchas and a few non-alcoholic drinks.
A very artsy, creative space in Logan Square to get your work juices flowing.
Location- Pilot Project Brewing, 2140 North Milwaukee Avenue, Chicago, IL 60647
Sleeping Village
Pontiacs and powerpoints at Sleeping Village, Source Facebook
West Belmont's Sleeping Village is a chic spot for anyone who wants to get away from their office and enter a place of tranquility and peace, where work will flow as smoothly as the drinks flow at Sleeping Village. Long tables for a team outing, booths with power sockets to plug in the chargers and even an outdoor patio, just in case you want to think about work issues in the open, Sleeping Village has got you covered for a workday from the bar.
The beer selection is vast, offering something from almost all styles of beer. Sleeping Village also has a full bar with quality spirits, wines and other beverages. Pair these drinks with quality bites and time will go by quicker than you think, even if work makes it seem otherwise. There's plenty to love about Sleeping Village.
Location- Sleeping Village, 3734 West Belmont Avenue, Chicago, IL 60618
Nighthawk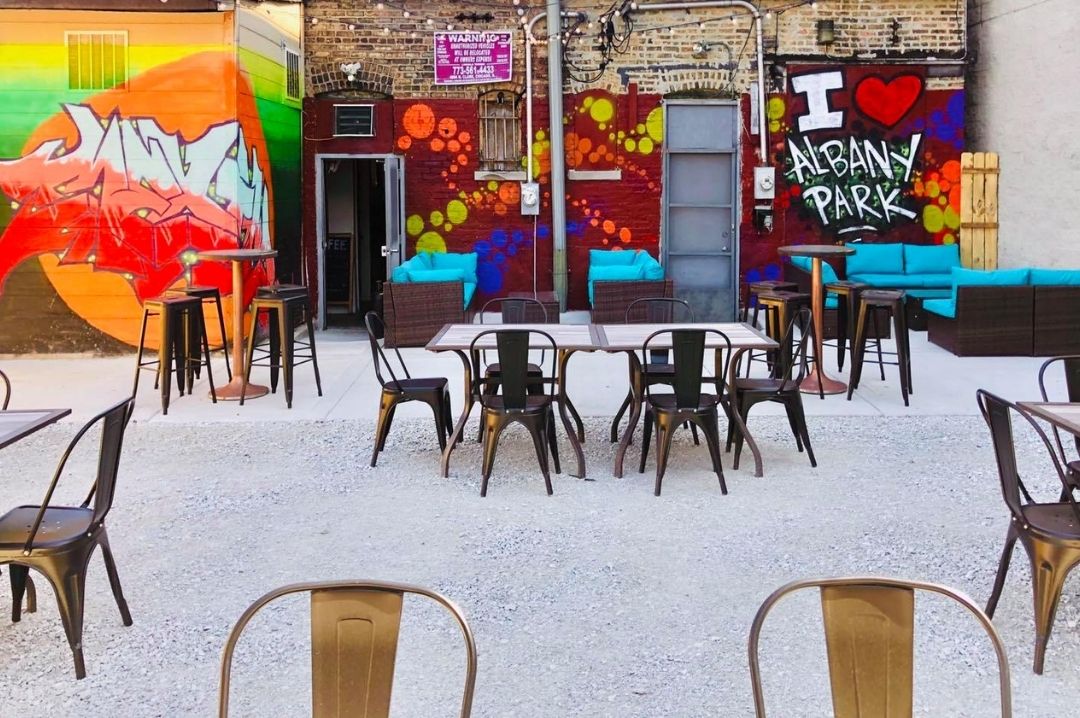 Nighthawk's outdoor patio and your workstation, Source Facebook
Do you love your coffee shops? And your dive bars? Albany Park is home to Nighthawk, a blend of both these things. Nighthawk is a true work bar, offering WiFi, booths packed with power outlets and everything from freshly brewed lattes to stirred and shaken cocktails. The power outlets ensure your work goes smoothly and there's no hindrance to the time you spend at Nighthawk.
If you get there in the morning, start off with a coffee of your choice and work up an appetite so that the cocktails can take over the drinking scene as you write emails, complete your powerpoints, and finish off on the deadlines.
Shaken cocktails include drinks like Alpha Alpine, West End Girls and Winter Hemingway and four others. On the stirred concoctions team, you can find tipples like Gin Alexander and Nighthawk Manhattan. Beers, wines, sake options, and ciders round up a more than decent drinks menu. Glide in like a hawk and get your work done during the day at Nighthawk.
Location- Nighthawk, 4744 North Kimball Avenue, Chicago, IL 60625
Header Image- Pilot Project Brewing, Source Facebook
South San Francisco Conference Center, 255 South Airport Boulevard, South San Francisco, CA 94080, United States.
Register Now
South San Francisco Conference Center, 255 South Airport Boulevard, South San Francisco, CA 94080, United States
Register Now