Japanese spirits aim for global growth
The Japanese are stepping up and making their mark in the international spirits market with award-winning whiskeys, vodkas, and gins.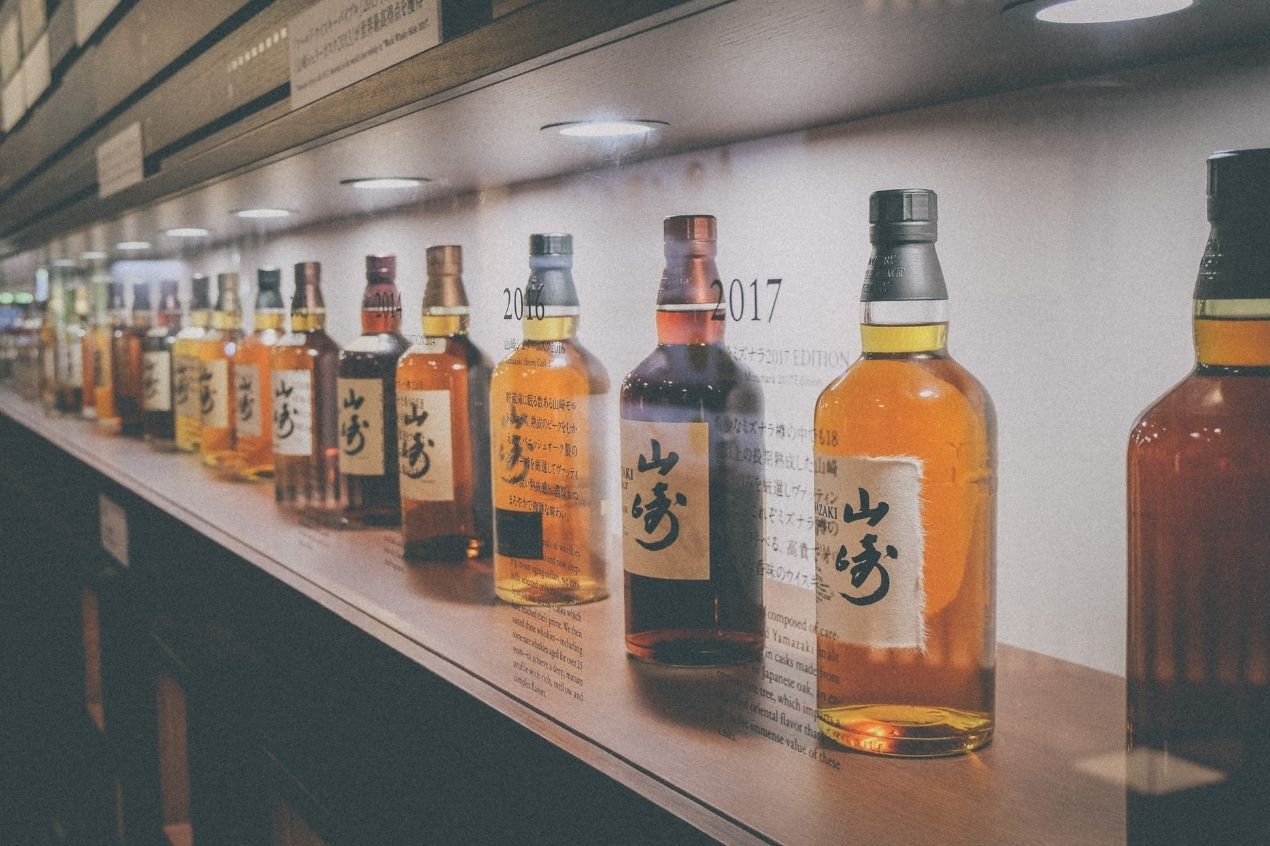 Before the 20th century, Japan was hardly seen in the international spirits market. The country was self-sufficient with its own set of spirits for its domestic market. But as the century turned, so did the tables. Today, Japanese spirits are penetrating the global drinks market unprecedentedly. With a surge in demand for Japanese spirits, Japan has become a notable exporter of spirits.
In fact, Japanese whiskey has become a go-to for both whiskey connoisseurs and newer drinkers around the world. Historically, the first big production of the country's whiskey distillation is recorded after the entrance of Yamazaki Distillery owned by Suntory in the early 20th century. But it's said that both shochu and sake producers have been making whiskey on the side as early as the 1850s. The Yamazaki Distillery, along with Tokyo-based Nikka Whisky Distilling have both established themselves as market leaders in the global whiskey spectrum.
Over the years, Japan has made its mark as a quality whiskey producer around the world, with a notable hike seen in exports. According to a report published by Statista, the export value of domestically produced Japanese whiskey in 2020 numbered up to over 27 billion Japanese yen (approx 24 million USD).
Apart from Yamazaki Distillery and Nikka Distilling, many other distilleries and producers are also shining through, giving experts something to talk about while grabbing medals at some of the world's most renowned spirits competitions.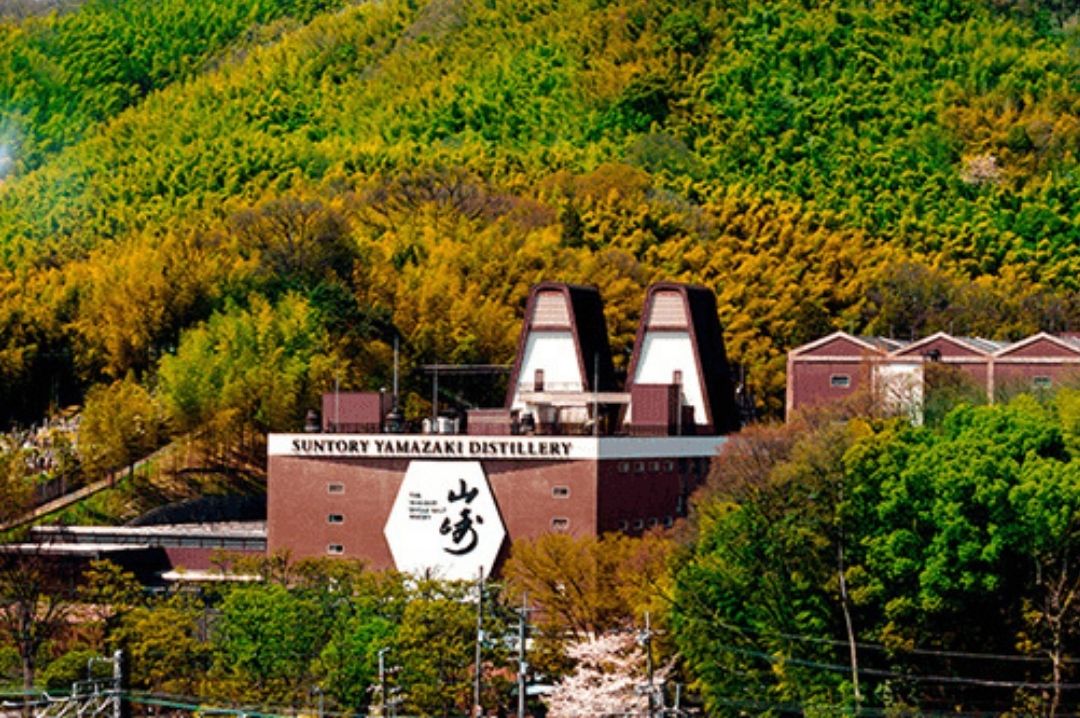 Yamazaki Distillery, source: Website
The 2021 London Spirits Competition awarded medals to three Japanese whiskeys, namely Enso Japanese Blended Whiskey (93 points, gold medal), Juji Distillery Juji Blended Whiskey (82 points, silver medal), and Juji Peated Whiskey (78 points, silver medal). The Enso Japenese Blended Whiskey also took home the title of Best in Show by Country, making it the best whiskey from Japan. Similarly, the 2021 Bartender Spirits Awards also awarded Yoshino Spirits' Kamiki Whiskey with a bronze medal.
While Japanese whiskey has already found its place in the international spirits market, other spirits like gin, rum, and vodka are also treading towards a beam of growth.
The rise of Japanese gin
Even though gin is just picking up a major sector of production in Japan, it isn't new. Suntory launched the Hermes London Dry Gin in 1936, but due to import-export bans, the gin wasn't consumed as much.
Gin starting making it big in Japan in 2016, when The Kyoto Distillery released its first craft gin - Ki No Bi. Made with Japanese botanicals, Ki No Bi, like many other Japanese gins, steps away from the classic London Dry Gin, with juniper taking a back seat. The Kyoto Distillery, following the success of Ki No Bi, launched its second gin in 2017. Both gins from the distillery are known to tap into six flavor categories, namely, base, citrus, tea, herbal, spice, and floral.
When gin blew up in 2016, only 5,250 liters of the juniper-based spirit were exported from Japan. However, in 2017, that number jumped to 231,683 liters, and 2018 saw a total of 1,405,307 liters of Japanese gin exports. Fast forward to 2021, Japanese gins have become award-winners amongst gins from around the world. The Etsu Gin from Japan took home a total of 90 points at the 2021 Bartender Spirits Awards, while the Tokyo Night Gin grabbed a silver medal with 83 points - both being represented by BBC Spirits.
Could Japanese vodka be your next favorite?
Vodka hasn't always been very popular in Japan, but in 2017, Nikka Whisky launched its vodka in Japan, and as its popularity grew, in 2019, Suntory released its own Japanese vodka. While there are still a very limited number of vodka producers in Japan, with Nikka and Suntory leading the way, the category seems to be finding its spot in the eyes of experts in the US. Proof? The Bartender Spirits Awards, judged by some of the best bartenders, managers, and buyers in the industry, awarded Tokyo Night Vodka with a silver medal and 82 points, based on its quality, value, and packaging. Judges at the competition described this vodka to be 'Light aromatics of fresh citrus zest. Yuzu helps soften the spice components on the palate'.
Our favorite Japanese spirits
Etsu Gin
Crafted by the Asahikawa Distillery on the Northern Island of Hokkaido in Japan, Etsu Gin grabbed a gold medal at the 2021 Bartender Spirits Awards. The gin opens with aromas of blood oranges and lemons, followed by flavors of coriander and botanicals on the palate.
Try the Ni Potion
Ingredients:
40 ml Etsu Gin
½ bar spoon of Matcha
10 ml Lemon juice
15 ml Samurai Sake
Shake and double strain. Garnish with a grounded lemon peel.
Yamazaki 12 Years Single Malt Whiskey
Yamazaki Whiskey is Suntory's flagship single malt whiskey, made in Japan's first and oldest malt distillery - Yamazaki Distillery. Rich amber in color, the Yamazaki 12 Years expresses aromas of dried fruits and strawberries with flowers and sandalwood. On the palate, the whiskey tastes of dried berries, oak, peaches, and spice.
We recommend sipping on this whiskey neat and savoring every sip of its signature multi-layered palate. You can also enjoy this whiskey hot. Here's how:
Warm a heat-resistant glass by filling it with hot water.
Fill the glass with one-third to one-quarter of Yamazaki 12 Years Single Malt Whiskey.
Add two to three times that amount of hot water.
Stir gently with a bar spoon.
Nikka Coffey Vodka
Produced by Japan's Nikka Whisky, the Nikka Coffey Vodka is one with flavor and texture. Zesty notes, rich sweetness, and its milky mouthfeel perfectly capture the exquisite fullness brought by the Coffey stills in which it is aged.
Kamiki Whiskey
Securing a bronze medal at the 2021 Bartender Spirits Awards, Kamiki Whiskey is full-bodied, with flavors of dried fruits, citrus, and sweet corn kernels. The name Kamiki comes from the Japanese words 'Kami' and 'Ki', where 'Kami' means God and 'Ki' means breath. Judges at the competition recommend sipping this whiskey on ice or being used as a mixer for cocktails.
Header Image: Suntory Yamazaki Distillery, source: Photo by Jason Hong