Bourbon whiskey on the rise in the USA
The perpetual rise of bourbon whiskey.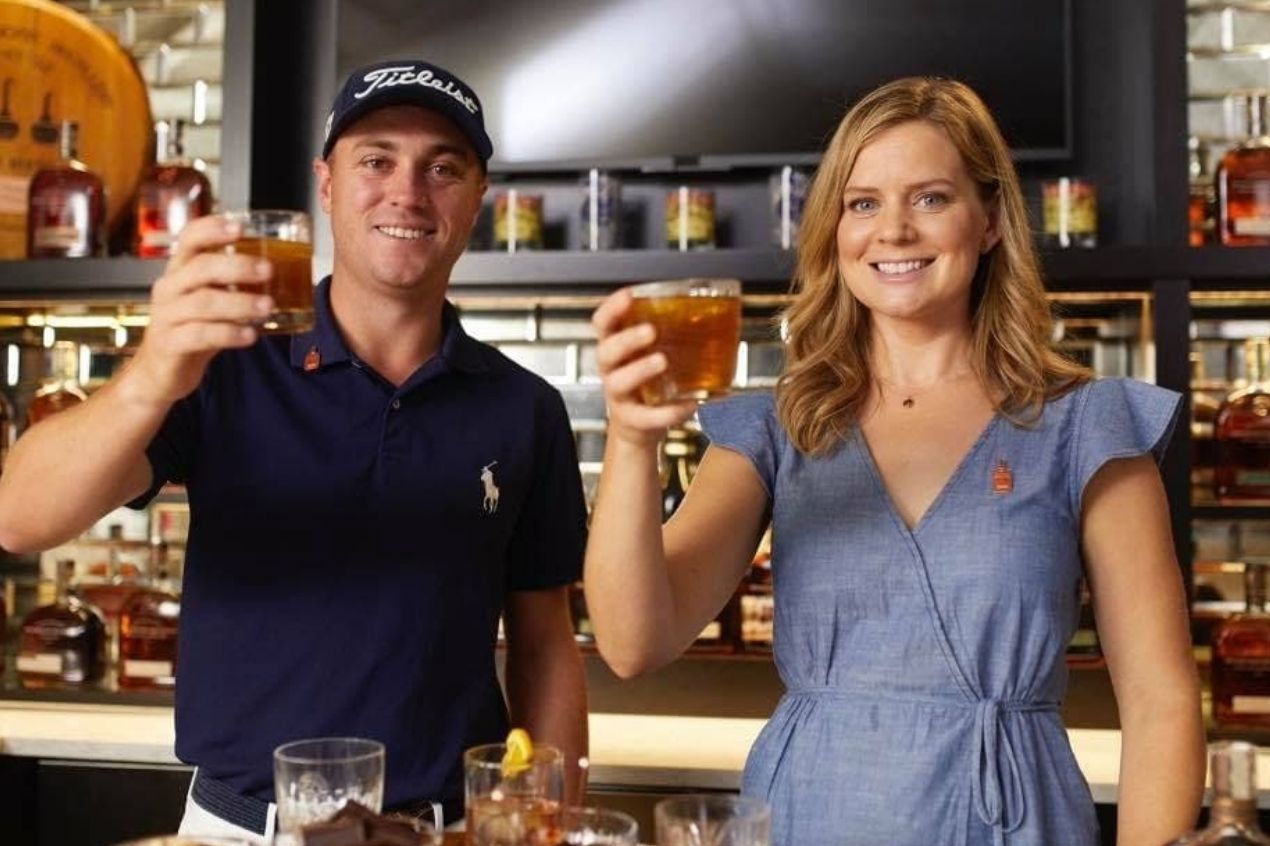 Whether it's spotted on bar shelves, our at-home bars, or appearing on our screens as many TV Show moguls sip the drink, bourbon whiskey has been around for as long as we can recall and is ever popular today as it was decades ago. Boomers and millennials might relate the drink to the early 2000s show Mad Men, where Dan Draper oh-so-sophisticatedly sipped on his bourbon throughout the seasons. Meanwhile, the recent generation immediately thinks of the uber-attractive Ian Somerhalder and Paul Wesley sipping bourbon irresistibly in The Vampire Diaries.
While the category did see a fall from restaurants and bars during Covid-19 restrictions, the American bourbon whiskey sector still managed to gain increased revenue in 2020, according to a study published by ABC News. Bourbon whiskey saw a major surge in sales as the online market took over. The same press release also revealed that the Distilled Spirits Council of the United States reported that the combined sales for bourbon, Tennessee whiskey, and rye whiskey rose 8.2%, or $327 million, to $4.3 billion in 2020, and domestic volumes rose 7% to 28.4 million cases.
Nielsen data also shows that bourbon sales in the US accounted for over $1.6 billion in revenue in 2019, and in the first quarter of 2020, sales were up 19.9 percent. Similarly, data from the alcohol-delivery app Drizly states that 'the bourbon boom will not only continue but that there's no end in sight'. Drizly's bold statement is confidently supported by Mordor Intelligence, which said that the global whiskey market is projected to grow at a CAGR of 5.51% during the forecast period of 2021 to 2026.
The World's Bourbon Capital
Bourbon is produced in many regions around the world, but Kentucky has been given the honor of being known as the World's Bourbon Capital. Why? It's in the water. Yes, we mean it. The large limestone deposits in Kentucky bring about the fine-tasting bourbons of the state.
In fact, the first-ever known advertisement of the drink was in 1821, in the Western Citizen newspaper in Paris, Kentucky.
Many of the best bourbon brands stem from Kentucky, such as Angel's Envy, award-winning Maker's Mark, Woodford Reserve, Rock Castle Bourbon, and many more.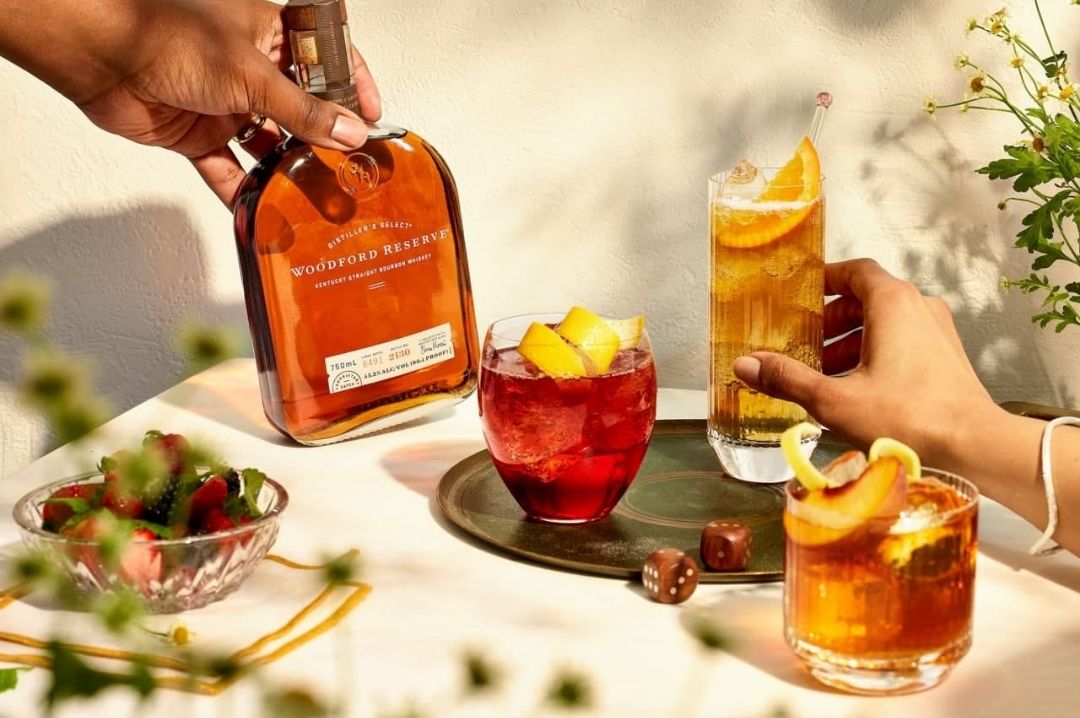 Woodford Reserve Bourbon, source: Facebook
A new take on bourbon
While many still enjoy sipping on the drink straight, a lot of drinkers are indulging in bourbon cocktails at their favorite bars, pubs, and restaurants. Younger drinkers tend to explore more when it comes to spirits, and the bourbon sector is no exception.
If you visit a premium bar in the US, you're bound to find a wide list of bourbons and bourbon cocktails on their menu. Bartenders are also loving this wave of bourbon cocktails coming through, which allows them to make a twist on the classics and also introduce new cocktails to drinkers.
PDT (Please Don't Tell) in New York is one of the many places known for its collection of bourbons. However, the shining star at this bar is definitely the old-fashioned with bacon-infused bourbon. Yes, we know it sounds weird, but trust us when we say this, it's worth a try! And since we're talking about eccentric bourbon mixes, we can't forget about San Francisco's cakery Humphry Slocombe, and its Secret Breakfast ice cream - a mix of cornflakes and bourbon.
Not only is bourbon famous amongst drinkers, but has also attracted many others from the alcohol-beverage industry, especially wineries. Brands like Bending Branch Winery, Robert Mondavi, and even Gallo are starting to age their wines in bourbon casks. Wineries are taking this approach to enhance the flavor and richness in their wines, especially for varietals like Cabernet Sauvignon, Zinfandel, red blends, and Chardonnay.
If you're a dessert fiend, then you know the spirit is quite popular amongst pastry chefs too. Pastry chef Barbara Turner of Butchertown Bakery in Louiseville, Kentucky is one of many bourbon lovers. Of course, if it's in Kentucky, it has to have bourbon. Some of the most well-known and sought-after dishes on the bakery's menu are Old Fashioned Candy Bars, Bourbon & Salted Caramel Cupcakes, and Bourbon Barrel & Smoked Sugar Cookies.
A continual growth
It's said that drinks have their time in the eyes of drinkers, but bourbon is one that isn't going anywhere soon. After all, there's an entire month dedicated to bourbon. In August 2007, the United States Senate officially declared moving ahead, September will be recognized as National Bourbon Heritage Month.
A trend report by Beverage Dynamics stated that even among the world of hard seltzers and no-abv beers, cask strength whiskeys continue to gain ground amongst drinkers.
With the continual growth of the category, many distilleries are being recognized at high-profile competitions like the Bartender Spirits Awards. This year, Yolo Brothers Bourbon Whiskey took home 92 points, proving to be a darling amongst judges. Southern Star Standard High Rye Straight Bourbon Whiskey also grabbed 91 points at the competition. The competition awarded over 40 bourbons with a gold, silver, or bronze medal - proving that no matter where the industry trends take us, a bottle of bourbon is a hailed classic.
That's not all - but celebrities have found a keen interest in bourbon themselves. Matthew McConnaughey, Paul Wesley, Ian Somerhalder, and Bob Dylan have their own bourbon brands, each with a story describing their love for the drink.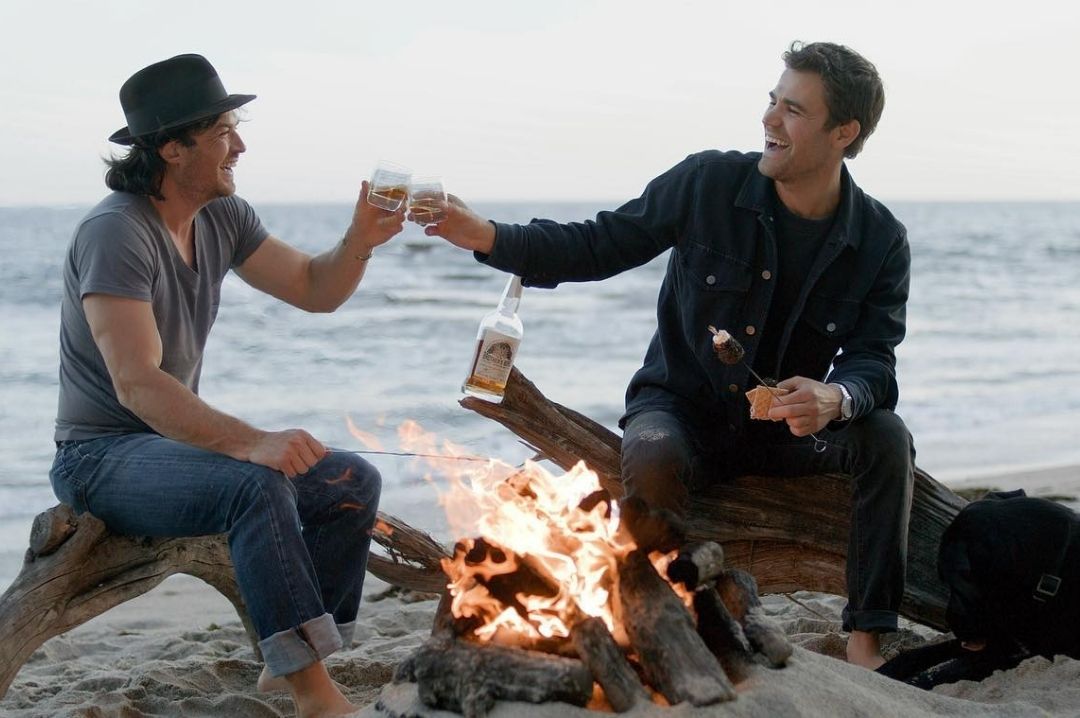 Brothers Bond Bourbon, source: Facebook
Bourbons we've been loving this year
There are many bourbons out there on the stage, and while each one of them has its own charm, we can't help but point out some of the ones we've been loving lately.
Brothers Bond Bourbon by Ian Somerhalder and Paul Wesley
Yolo Brothers Bourbon Whiskey (Gold medalist, Bartender Spirits Awards 2021)
Heaven's Door Tennessee Bourbon by Bob Dylan
Southern Star Standard High Rye Straight Bourbon Whiskey (Gold medalist, Bartender Spirits Awards 2021)
Nashville Barrel Company Single Barrel Bourbon (Gold medalist, Bartender Spirits Awards 2021)
Wild Turkey Longbranch by Matthew McConaughey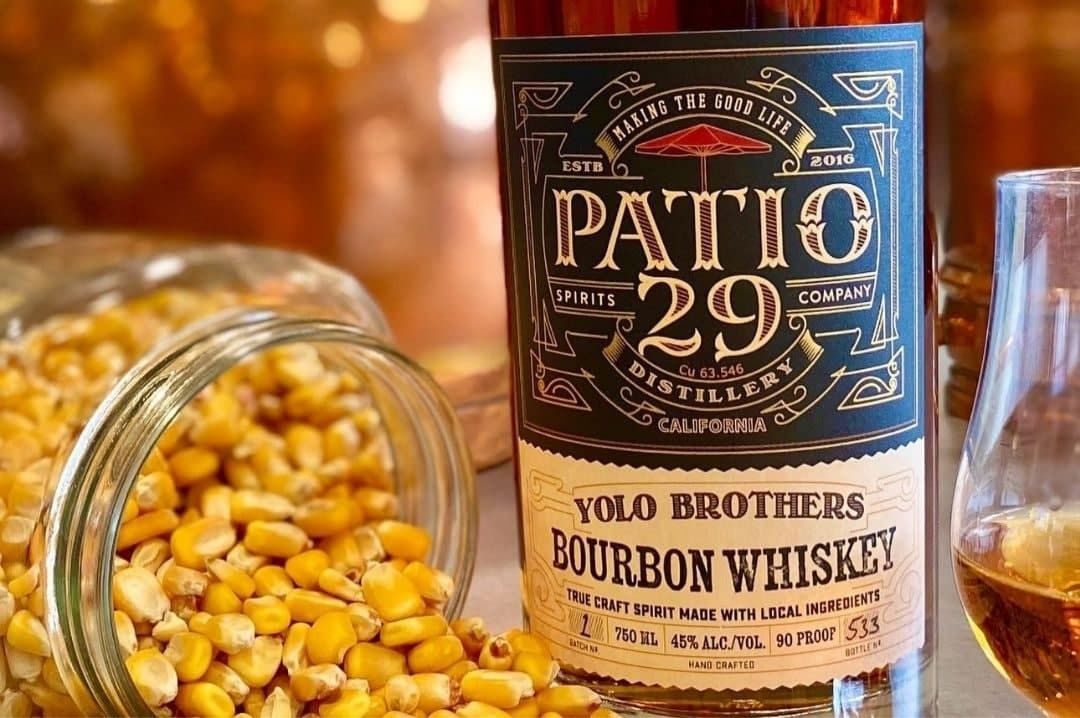 Yolo Brothers Bourbon, source: Facebook
Bourbon cocktails to try at home
Mint Julep
Recipe by Liquor.com
Ingredients:
8 mint leaves
1/4 ounce simple syrup
2 ounces bourbon (Try Yolo Brothers Bourbon Whiskey)
Garnish: mint sprig
Garnish: Angostura bitters (optional)
In a Julep cup or rocks glass, lightly muddle the mint leaves in the simple syrup. Add the bourbon then pack the glass tightly with crushed ice. Stir until the cup is frosted on the outside. Top with more crushed ice to form an ice dome, and garnish with a mint sprig and a few drops of bitters (optional).
The Boulevardier
Recipe by A Couple Cooks
Ingredients:
1 ½ ounce bourbon whiskey (Try Heaven's Door Tennessee Bourbon by Bob Dylan)
1 ounce sweet or semi-sweet red vermouth (Try Rockwell Sweet Vermouth, gold medalist, USA Spirits Ratings 2020)
1 ounce Campari
Ice, for serving (try clear ice!)
For the garnish: Orange peel
Combine the bourbon whiskey, sweet vermouth, and Campari in a cocktail mixing glass (or any other type of glass). Fill the mixing glass with 1 handful of ice and stir continuously for 30 seconds. Add ice to a lowball glass, and strain the drink into the glass (or you can use a cocktail glass without ice).
Use a knife to remove a 1″ wide strip of the orange peel. Squeeze the orange peel into the drink to release the oils. Gently run the peel around the edge of the glass, then place it in the glass and serve.
The Libertine
Recipe by Town & Country Mag
Ingredients:
2 oz simple syrup
2 sprigs of fresh rosemary
4 oz bourbon
2 oz fresh lemon juice
2 tsp orange marmalade
1 tbsp maple syrup
1 tbsp fresh orange juice
1 egg white
Boil simple syrup and rosemary in a small saucepan, and allow it to cool to room temperature. Strain the syrup and add it to a shaker with bourbon, lemon juice, and marmalade. Add ice and shake. Pour into a glass with ice. Add maple syrup, orange juice, and egg white to the shaker. Shake until frothy and pour over the cocktail. Garnish with a sprig of rosemary.
Header Image: Woodford Reserve Bourbon Whiskey, source: Facebook