Order wine at a restaurant like a pro
Take the guesswork away, here are some tips to order wine like an expert at a restaurant.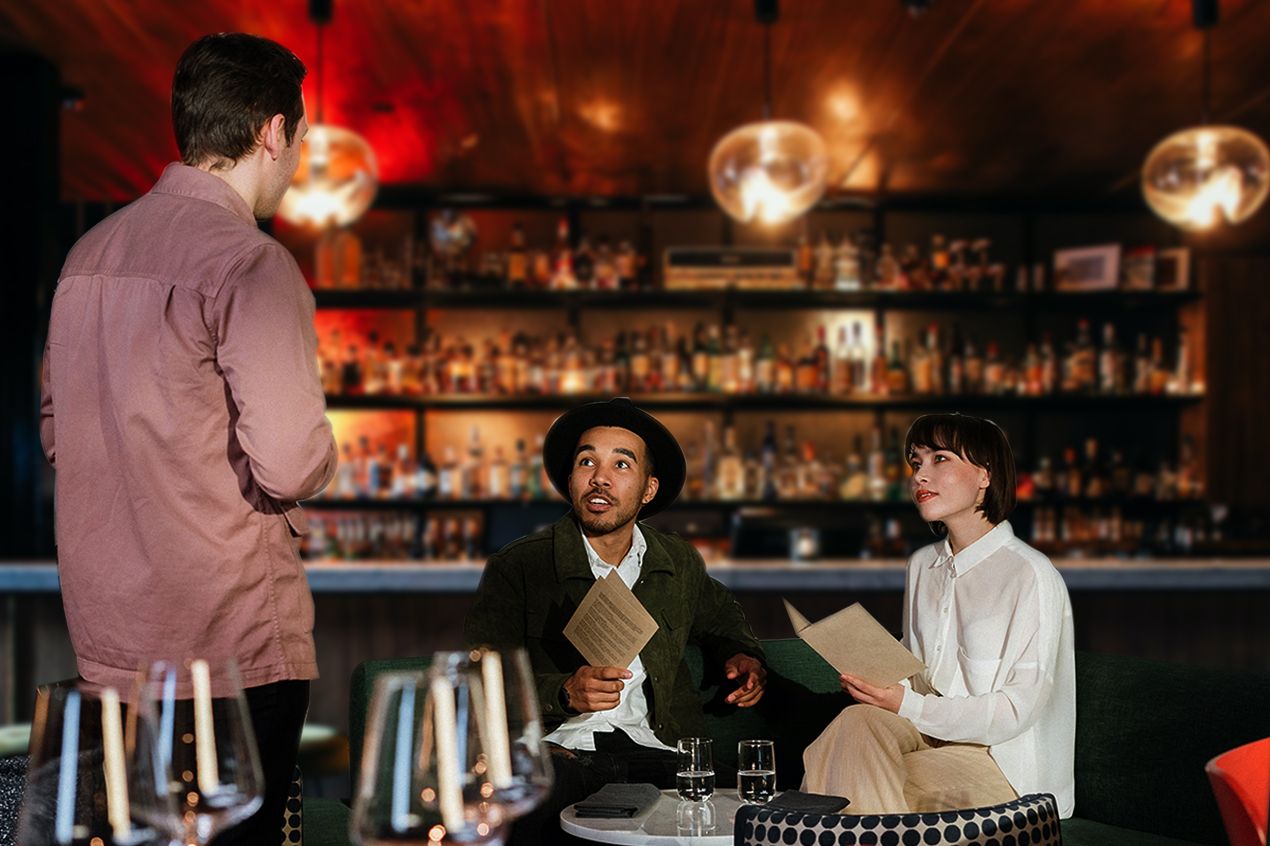 When we buy wine to drink at home, we tend to go for the ones we're familiar with. Sometimes the critter on the label grabs our attention, or we pick up something off the floor display - it's quick, easy, and cheap - a winner on all fronts!
Ordering a bottle of wine at a restaurant is a different matter, especially when you're at a fancy restaurant with a date, or attending to business associates. You can always search for the names you know on the menu, but odds are that your store-bought wine might not be on the list, or you might just want to up the ante to have a good quality wine to accompany your meal.
Most restaurants have an in-house Sommelier who can help you out, but it's always good to have a few tips on hand so you are not completely clueless.
Read up on the restaurant's wine list prior to your reservation
Before you can even order wine, you need to know what the restaurant is offering. Most restaurants have their wine lists on their website, and if not, you can request them to email it to you once you make your reservation. Going through a restaurant's wine list will give you a clear idea of what your options are, what the restaurant's wine menu is focused on, how they lay it out, and whether you're familiar with some names or not. If you find something you think you might particularly like, you can always research it and see if that's what you'll want to drink.
Consider what you're eating
Different wines pair well with different foods and cuisines. For example, dry sparkling wines are great with oysters and shellfish. Similarly, a full-bodied Shiraz pairs impeccably with a hearty steak. Before ordering your wine, decide what you're going to be eating so you can either ask for help from the Sommelier or of course, use your pre-meal research as a guide to help you.
Why not try award-winning wines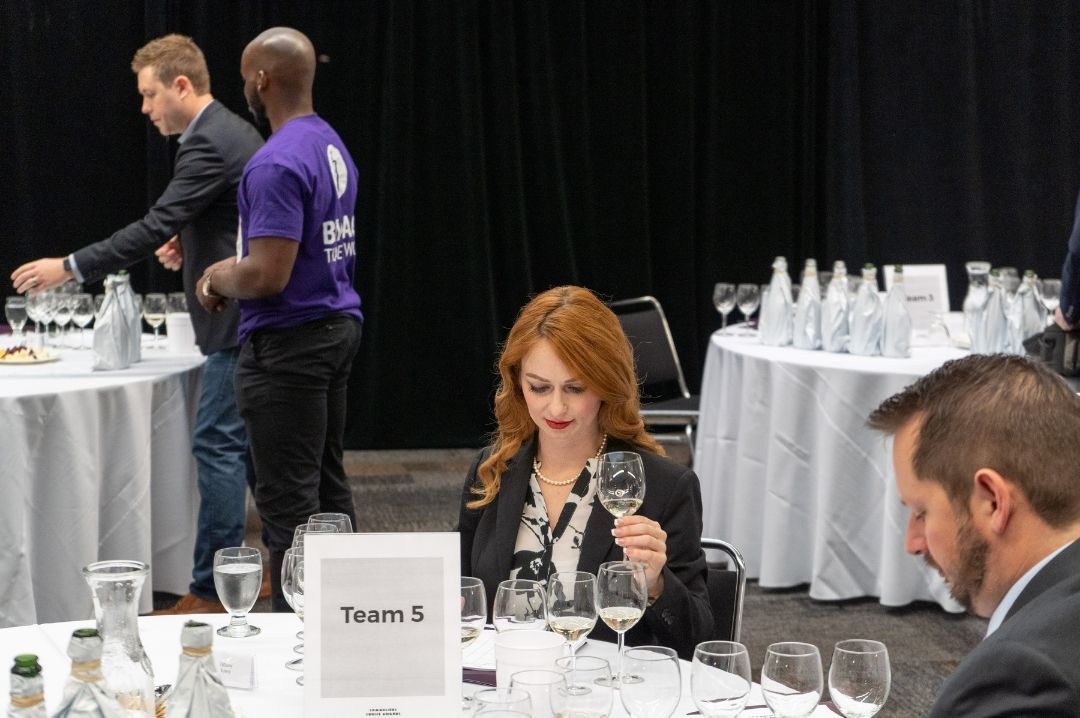 Sommeliers Choice Awards
A great way to learn more about wines is by checking out if a wine has been awarded any accolades from well-known competitions and critics. However, keep in mind that not all competitions might judge wines based on how you drink them. A great competition to check out award-winning wines is the Sommeliers Choice Awards. Wines at the Sommeliers Choice Awards are judged on the basis of quality, value, and packaging - all the parameters that we subconsciously consider while picking a wine. What's more, wines at the competition are judged by some of the best Sommeliers, Master Sommeliers, Masters of Wine, and other experts across the country. Wines with a double gold medal are those that are exceptional and can be ordered without a blink. In fact, many wine buyers refer to these winners for stocking up on their restaurants or wine bars.
Always ask for the specialty wines
The majority of fine-dining restaurants tend to build their wine lists around different aspects. Some restaurants focus on different regions, while some focus on smaller producers, some have a list of only the best brand names, some are known for natural wines, and others might be known for a particular varietal. Asking for what wines the restaurant focuses on will give you a clearer picture of your options. . Most of these wines are paired with food from the menu, so not only will you be picking a great wine, but you'll also find it easier to choose what to eat with it maximizing the taste potential of your meal.
Don't be afraid to get a second opinion
If you're unsure of what to order, you can always ask for the Sommelier's informed suggestion. The best way to do this is by expressing your likes and dislikes to them and giving them an idea of what you're about to eat. You can also subtly hint at your budget. This will make it easier for the Sommelier to suggest a top-level wine for you that will go with your meal and one that you will thoroughly enjoy. Sommeliers are there to help with your wine selection, and they're more than glad to be of assistance. They want you to have the best experience possible with the food and wine offered at their establishment.
Ask to taste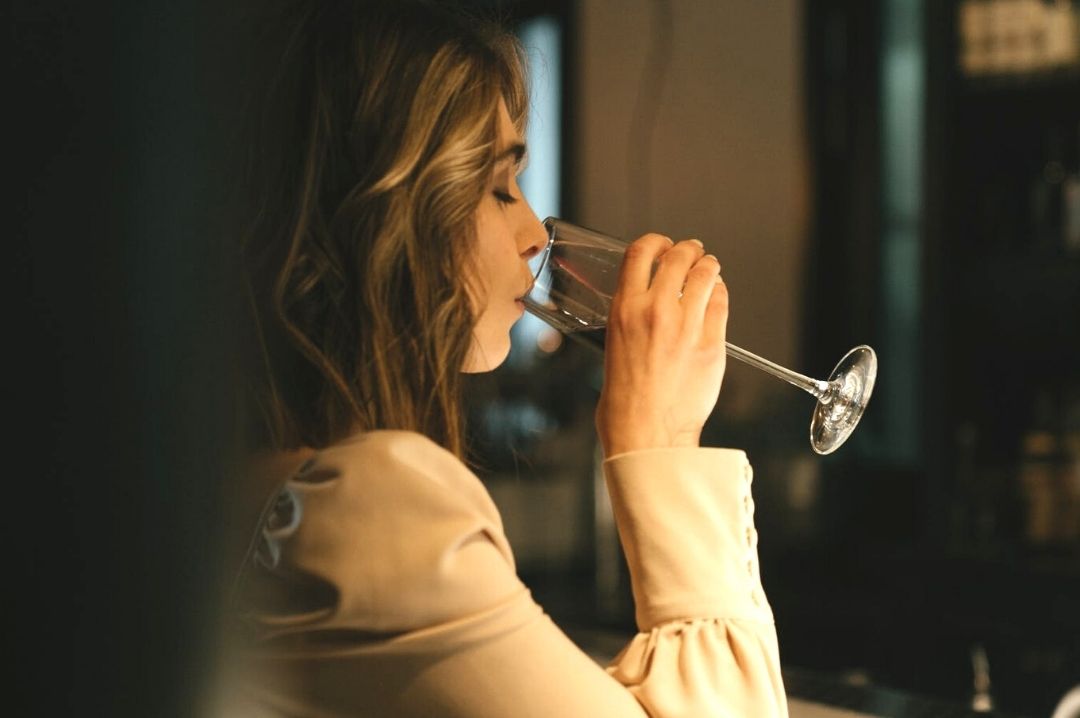 Wine tasting at a restaurant, source: Cottonbro via Pexels
Sometimes, you might order a wine that you think you'd like and not end up liking it. If the wine is served by glass, then restaurants are open to letting you taste a few wines to finally pick what you want to drink. Once you've tasted a few wines, you can either take your pick or ask your sommelier 'this is what I like, would it pair well with this dish?'. Similarly, if you're ordering by the bottle, your server will always bring the bottle unopened and pour a little bit for you to taste. Make sure to give your server a good-to-go if you like the wine.