Ari Klafter discloses handwritten beer orders from the Prohibition Era
Of exciting trends coming up in the future all the way back to 1857, Ari Klafter is full of stories from Thornton Distilling Company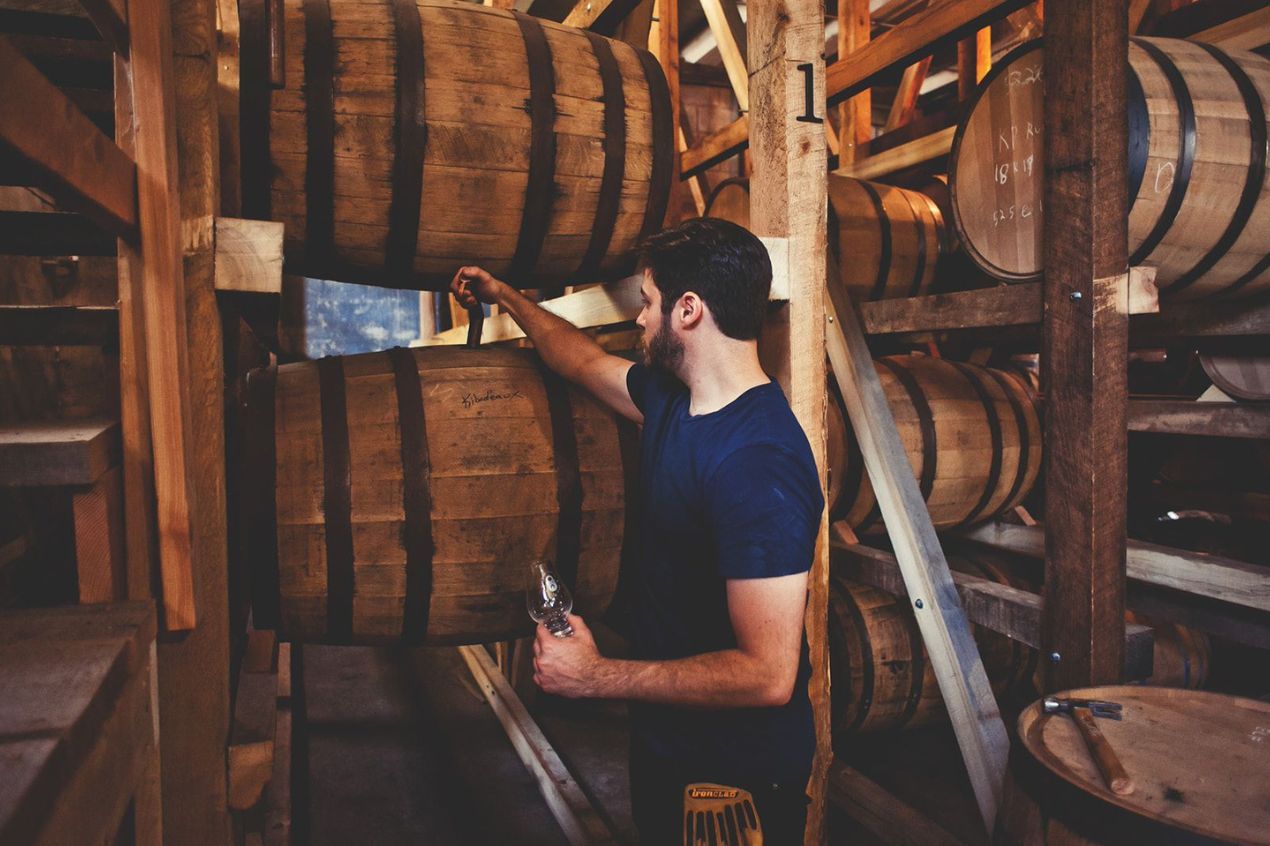 Can you introduce yourself to the audience?
I'm the Head Distiller and co-owner of Thornton Distilling Company, maker of Dead Drop Spirits. There I lead production and develop the recipes for our whiskies, rums, gin, absinthe and bottled Old Fashioned cocktail. I'm also the President of the Illinois Craft Distillers Association, where I lead the guild's efforts to advance the interests of small independent distilleries throughout the state.
What made you get into distilling?
My path to distilling was a bit unconventional. I started homebrewing beer in college and absolutely fell in love with the science and craft of brewing. After graduating I continued the hobby in private while I worked in public relations. At some point I developed an interest in distilled spirits and cocktail culture and decided to make a career out of it. But I really wanted to get a firm scientific foundation in distilling rather than just jumping in, so I spent a couple of years saving up in order to pursue a Master's degree in Brewing & Distilling from Heriot Watt University in Edinburgh, Scotland. Prior to joining TDC I served as the Assistant Distiller at Privateer Rum in Massachusetts.
What does a day in the life of a Head Distiller look like?
Running the spirit still — since a pot still is so sensitive, and indeed unforgiving (I've heard another distiller describe a pot still as an extension of the distiller him-or-herself), I'm closely watching it throughout the day, making adjustments, and making all the cuts by taste alone. I'm also directing the production team as we mash-in grain to make whisky and run the first distillation on our 500 gallon copper pot still. Depending on what we're doing that day, I might also be filling barrels, taking samples from our barrel warehouse and tasting through our maturing casks to develop blends, prepping batches of gin or our bottled Old Fashioned, and connecting with our distributors and sales team. Maybe we're filling bottles that day and I'm on the line helping to fill and label our products. A Head Distiller's day is about overseeing multiple critical processes at once to ensure they all come together to make great spirits.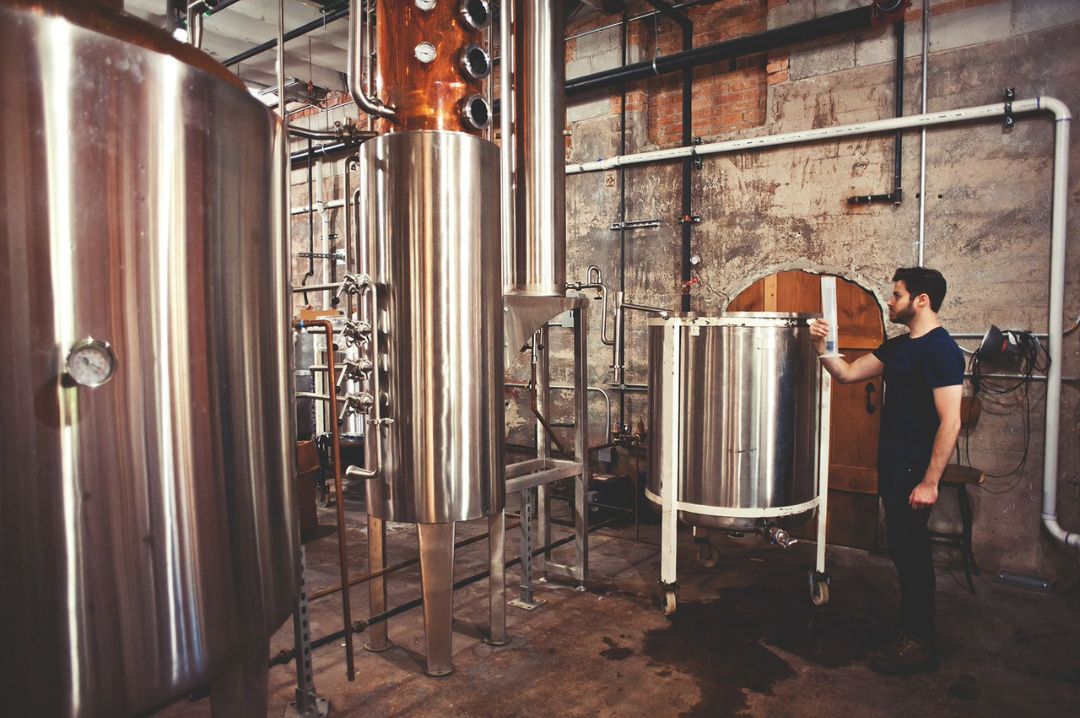 Which is your personal favourite spirit of the Dead Drop collection?
I absolutely love Dead Drop Gin! It has to be my favorite product to drink, use in cocktails, and also to make. It's profoundly aromatic, with bright citrus and an intoxicating floral character.
What makes your gin special?
Perhaps since I love making gin so much I tend to go to lengths other distillers wouldn't, such as hand-peeling fresh ruby red grapefruits for each batch, or using a combination of maceration and vapor infusion to extract flavors from the botanicals in order to give the gin a more multi-dimensional flavor.
There's such a connection to the raw ingredients when making gin, particularly when you're incorporating fresh ingredients. As with all of our spirits, Dead Drop Gin is crafted with limestone-filtered artesian well water drawn from the distillery's historic well dating back to 1857.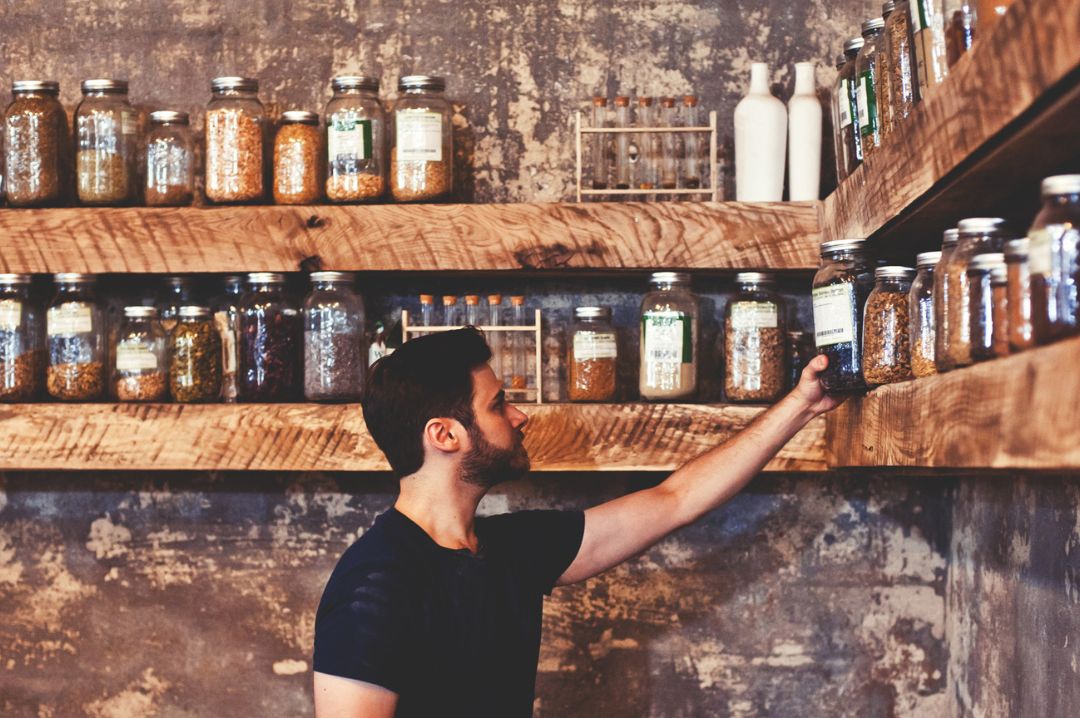 Image : Ari Klafter
How do you stay on top of industry trends and market preferences?
I try to learn as much from my industry peers as I can by reading industry publications, participating in conferences and industry events, and simply connecting with other distillers I know. I'm privileged to work in the most amazing industry, where distillers are open with one another and willing to lend advice and trade knowledge.
What are you currently excited about in the industry?
The same thing I was excited about 5 years ago: American Single Malt Whisky. It's been a long road, but the category is really starting to come into its own at the moment. American distillers are doing things that haven't been much explored in traditional single malt — using new charred oak barrels or used spirit barrels that were emptied just hours before refill, roasted and highly-kilned specialty brewers malts, heirloom barley varieties, different types of smoked malt, a wider variety of yeast strains than found in say Scotland. Not to mention that extreme variety of different climates in the U.S., which plays a huge role in whisky maturation and may in time lead to different regions developing their own unique styles of single malt. Thornton, being located in Chicago's South Suburbs, sees a large temperature fluctuation throughout the different seasons, and since it's home to the largest limestone quarry in the Western Hemisphere, we actually feel quarry blasts rocking the foundation each week and agitating our barrels. All of this is fairly unique to the U.S.
Can you tell us a cool story from Thornton Distilling Company?
Our building was constructed in 1857 and remains the oldest standing brewery in Illinois. When we were doing the buildout of our restaurant kitchen, we found hidden in the wall a cigar box containing historical beer orders from Bielfeldt Brewing. The orders dated from 1890 to 1920, when Prohibition forced the brewery to close, and were handwritten on postcards. It seems that at some point in the building's long history, someone thought these were important enough to preserve and created a time-capsule of sorts. It gives us a glimpse of how the brewing industry was run over a hundred years ago. What strikes me was how familiar and relationship-driven it seems to have been — some of the orders just say "please send beer tomorrow". We also found other artifacts in the walls including full beer bottles, tin signs, and spent brewers grains. During our distillery tours (currently offered Wednesdays and Sundays) visitors can see these and other historical objects we've been able to get ahold of in person.
What changes can the audience expect in 2023?
We will begin selecting and harvesting barrels in preparation for the first release of our flagship Single Malt. It will be 5 years in the making, is distilled from four different varieties of brewing malts, and I expect the initial release to include whisky matured in a combination of new oak, ex-bourbon, ex-rye and ex-rum casks.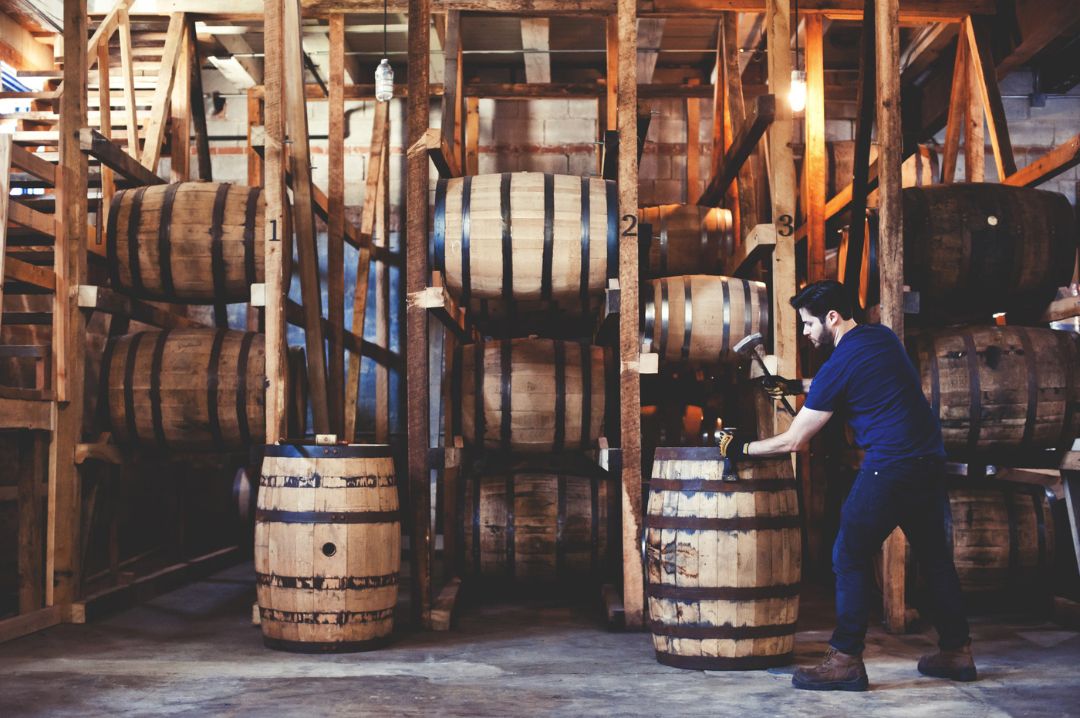 We'll also start selecting casks for the first release of our Illinois Peated Single Malt. This is a product I'm particularly excited about. We hand-harvest local peat from the banks of the Mississippi River in western Illinois, dry it, and bring it down to our good friends at Sugar Creek Malt Company where they custom- smoke batches of Pilsner malt for us. Finally, we bring that grain back to the distillery where we use it to produce traditional off-grain double pot-distilled single malt whisky and mature it in fresh used bourbon barrels. The result is a delicately floral and herbal, yet peaty single malt unlike any other. I consider peat to the purest expression of terroir in whisky — since it takes thousands of years to develop and is directly derived from surrounding vegetation, it is so heavily tied into the surrounding ecosystem, and it's flavor so unique to where it is harvested.
We've also got some very exciting plans for our brick and mortar. The distillery is housed in an historic 18,000 square foot building from 1857 where we also operate an award-winning cocktail bar and events space. We've got some exciting renovations that we expect to unveil in 2023.
Interview by Stuti Khetan, Beverage Trade Network