Restaurants in Chicago worth waiting in line for
Plan your next meal at one of these popular restaurants in Chicago that are undoubtedly worth waiting in line for.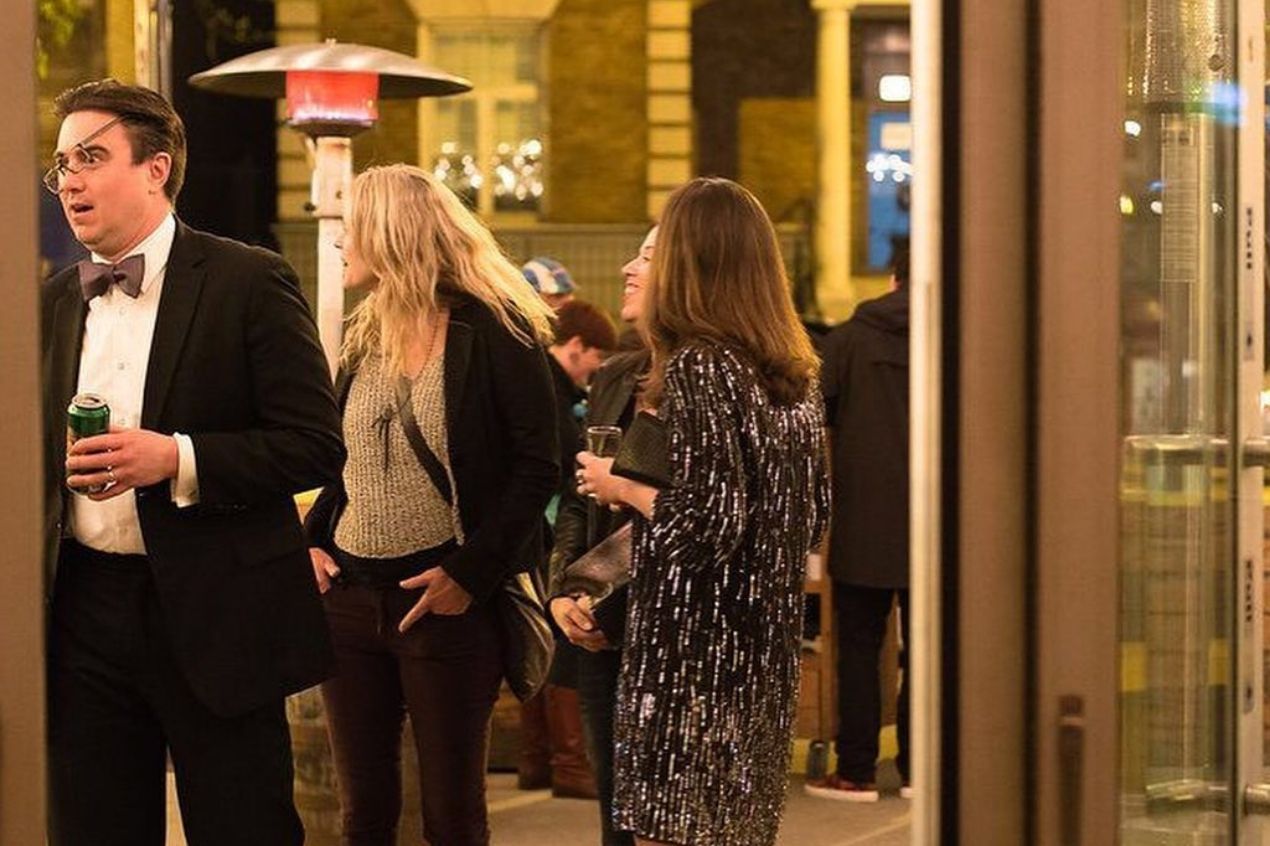 How many times have you walked to a much-recommended restaurant, seen a line snaking out the front, and thought - will the hour-long wait be worth it? While most uber-popular spots take reservations, there are still a few restaurants that work on a first come first serve basis. So which restaurants are really worth the wait in the Windy City?
From burgers to a fusion-Asian menu, and delicious cocktails, Chicago is home to many eating spots that will tickle your taste buds. Today we bring to you some of our favorite restaurants in Chicago that are popular with many locals, and these you will definitely want to wait in line for.
DMK Burger Bar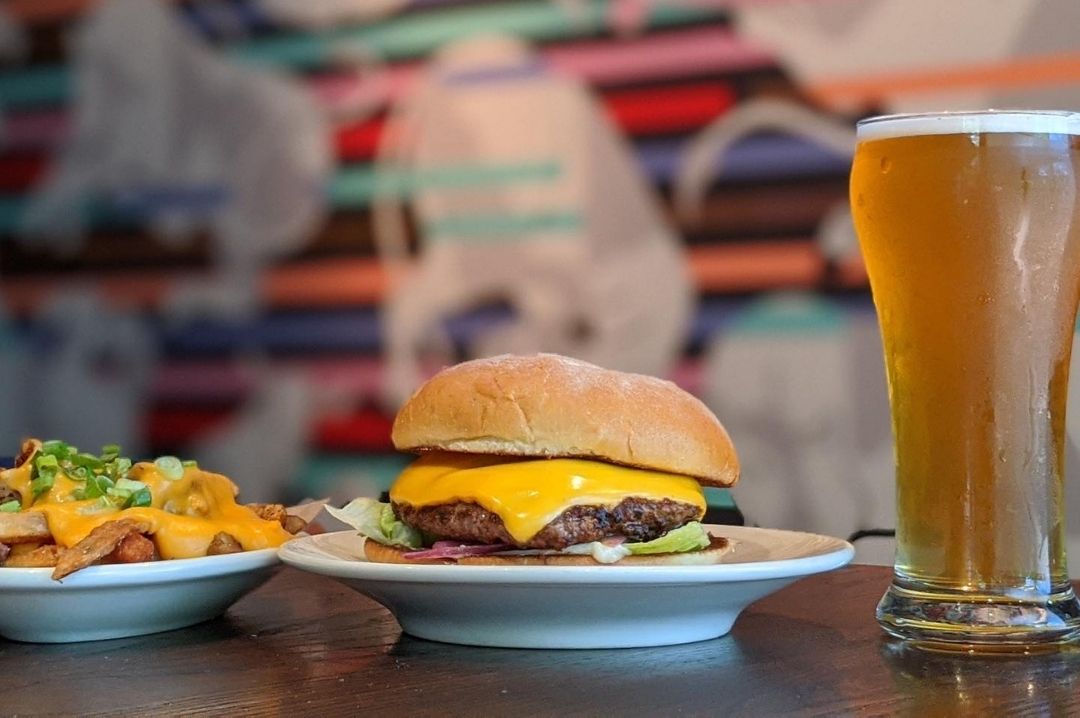 DMK Burger Bar, source: Facebook
A trendy burger spot in Lakeview is the birth child of restaurateur David Morton and 5-times James Beard-nominated Chef Michael Kornick. Known for their hand-crafted burgers, craft cocktails, and draught beer, DMK Burger Bar always has a line out front. In fact, on their opening night, hundreds of patrons were turned away with a free burger voucher due to all tables being full, and more in line. We love the classic DMK Michelada paired with the truffle fries.
DMK Burger Bar has been featured on the Food Network's Diners, Drive-Ins and Dives, awarded Best Fries in Chicago by Chicago Magazine, named one of the 10 Best Burgers In America by Fox News, highlighted as one of the 5 Best New Burger Concepts in America by Bon Appetit, and named Chicago's Most Iconic Burger by Eater. So you know this one is a spot definitely worth waiting in line for.
Location - 2954 N Sheffield Ave, Chicago, IL 60657
Timings -
11:30 am to 9 pm (Sunday to Thursday)
11:30 am to 10 pm (Friday and Saturday)
XOCO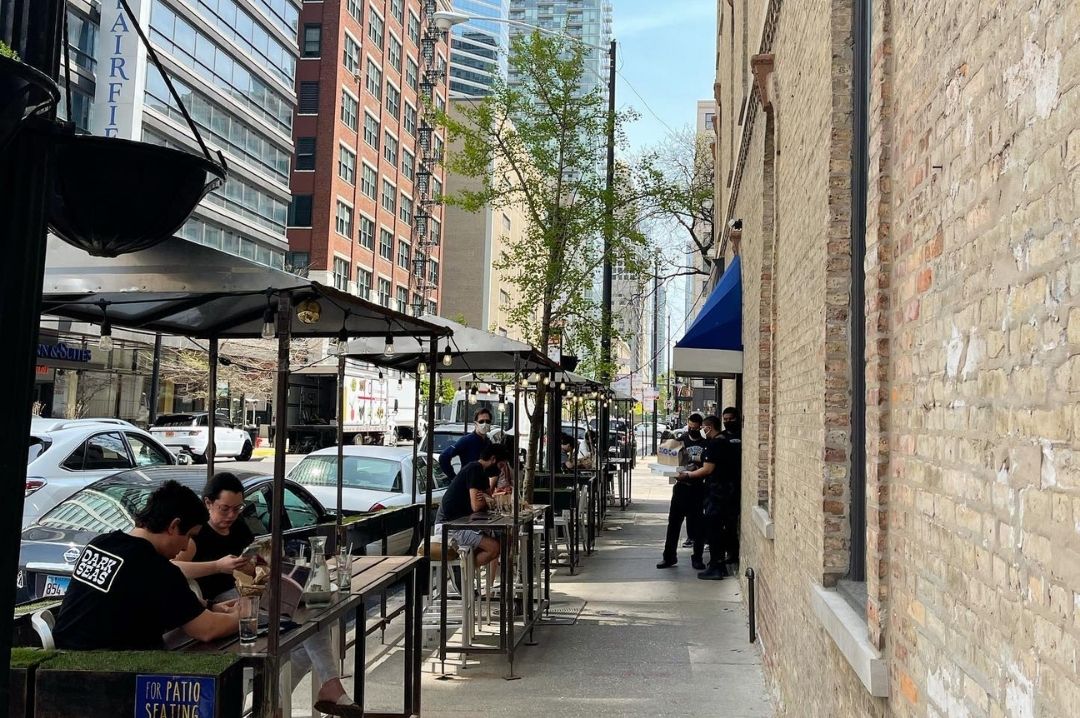 Xoco, source: Facebook
Xoco—pronounced "SHO-ko"—is the Aztec word for "little sister." But there's nothing little about Xoco's bold Mexican flavors. This Mexican joint by Rick and Deann Bayless offers contemporary expressions of Mexico's favorite street food. Enjoy a twist on flaky empanadas, hot-from-the-fryer churros, frothy Mexican hot chocolate, crusty tortas, and meal-in-a-bowl caldos. They serve a few classic cocktails like the Margarita and beers on tap, but the main focus is the guacamole bar that you wouldn't want to miss out on. While there's usually a line out front, for one of Rick Bayless' treats, we would definitely not mind waiting in line!
Location - 449 N Clark St, Chicago, IL 60654
Timings -
11 am to 9 pm (Monday to Saturday)
Closed on Sundays
Big Star Wicker Park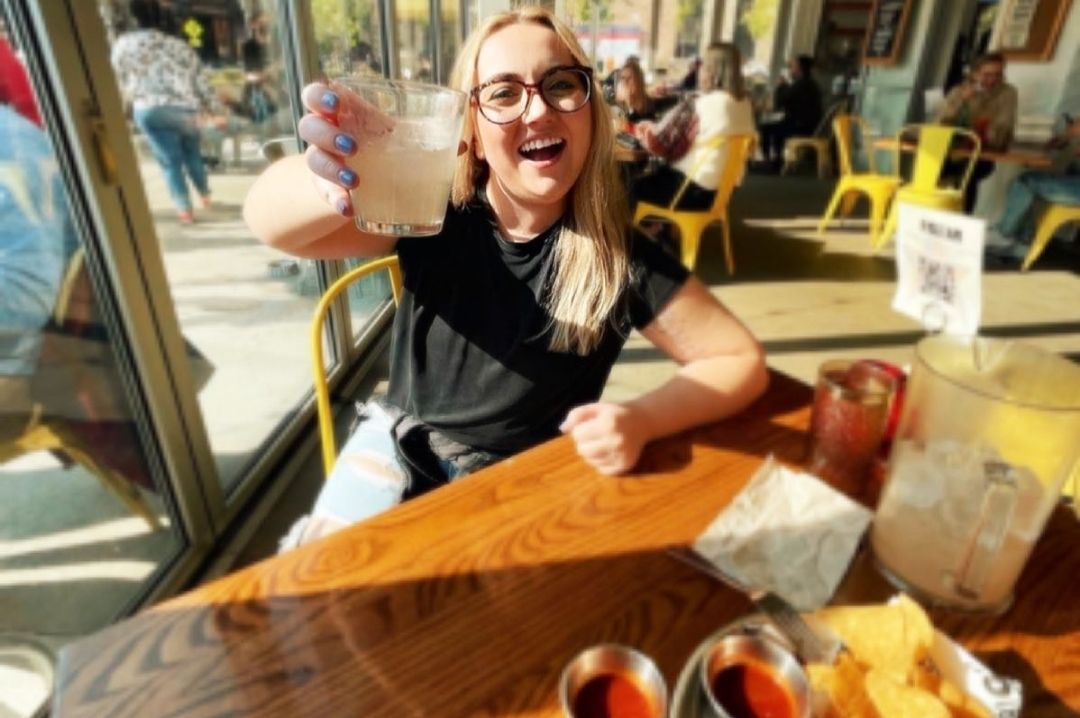 Big Star, source: Facebook
From the square bar to the wooden booths, everything at this Wicker Park spot will seem full thanks to their delicious cocktails. The simplicity and outdoor tables at the bar attract the crowd throughout the year, and the fairy lights surely help create a more divey vibe. As the days heat up, we've been loving Hibiscus Agua Fresca made with Agave del Dia, Agua de Jamaica, Topo Chico & Lime.
Location - 1531 N Damen Ave., Chicago, IL 60622
Timings -
11:30 am to 10 pm (Everyday)
Au Cheval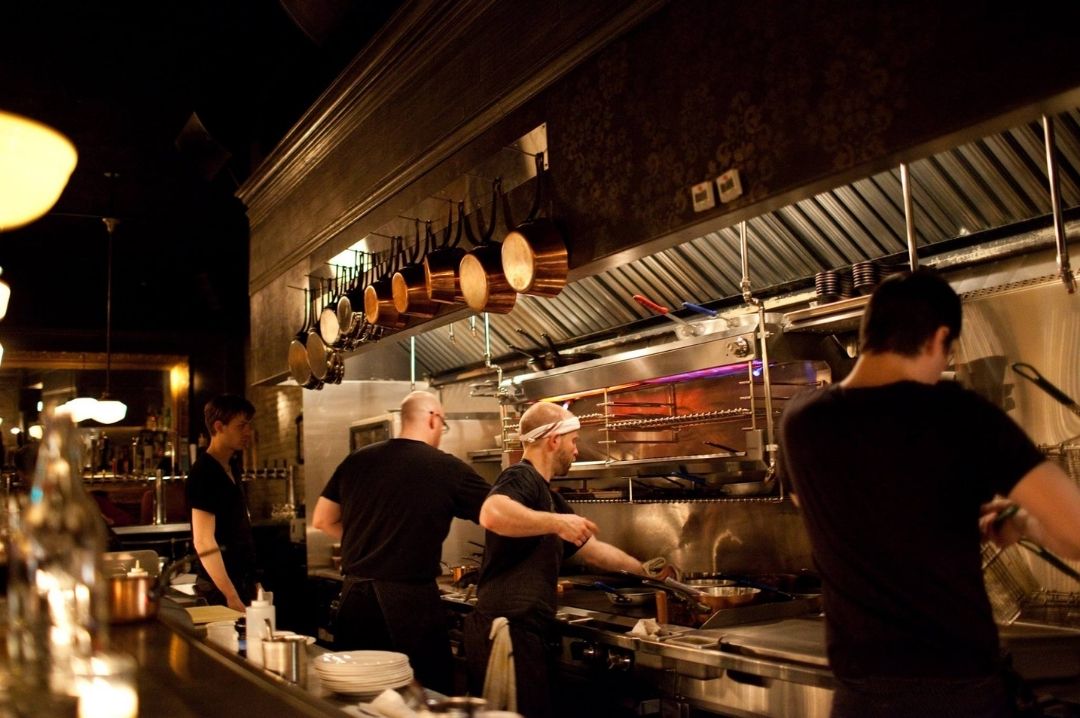 Au Cheval, source: Facebook
A diner-style bar and restaurant with a passion for eggs, Au Cheval elevates traditional diner fare. Guests can indulge in dishes ranging from chopped chicken liver and roasted bone marrow to traditional sandwiches, egg-focused entrees, and the signature cheeseburger. The bar menu showcases cocktails including the Horse's Neck, Vieux Bonal, and Hemingway's Daiquiri.
Location - 800 W Randolph St, Chicago, IL 60607
Timings -
11 am to 10:15 pm (Everyday)
Kasama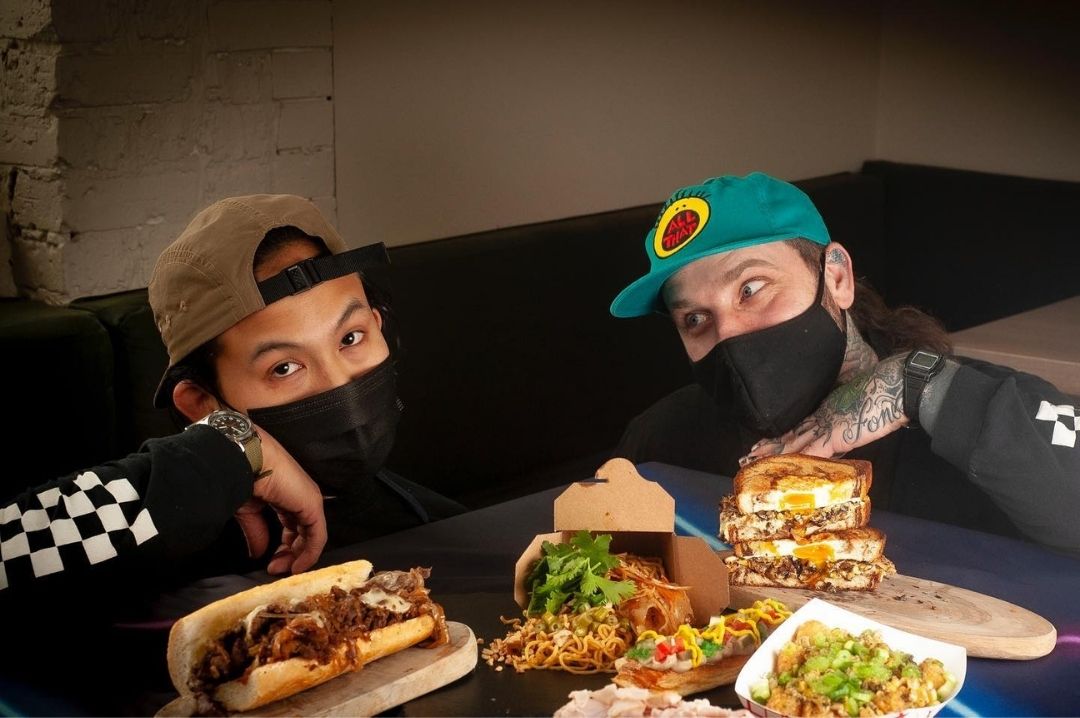 Kasama, source: Facebook
Opening a restaurant in 2020 is something that we wouldn't have thought of, but the husband-wife team behind Kasama has created a spot that has people lining up all day long. The Filipino fusion joint is known for fried pork spring roll paired with the calamansi punch made with pisco, calamansi, and ginger. Chefs Genie Kwon and Timothy Flores are widely known for the signature Kasama Combo Sandwich, made with shaved pork adobo, longanisa sausage, and giardiniera. Kasama's wine list pairs impeccably with everything on their menu. Call for one of the chefs to give you a top-notch recommendation.
Kasama is not only a great spot to eat and drink at but also one that does good for the community. In response to the recent uptick in anti-Asian harassment and discrimination across the country and the acts of violence that took the lives of eight people, including six Asian women, on March 16, 2021, in Atlanta, Georgia, chefs have been working closely with the Asian Americans Advancing Justice affiliation on a national fundraiser campaign, #doughsomething, through the month of May.
Funds donated combined with a percentage of restaurant profits will benefit the national affiliation Asian Americans Advancing Justice and increase awareness about anti-Asian hate, encouraging people to #doughsomething to fight racism. The affiliation is made of five independent, leading organizations advocating for the civil and human rights of Asian Americans and other underserved communities to promote a fair and equitable society for all in Atlanta, Chicago, Los Angeles, San Francisco, and Washington DC.
Location - 1001 N Winchester Ave, Chicago, IL 60622
Timings -
9 am to 8 pm (Monday to Sunday)
High Five Ramen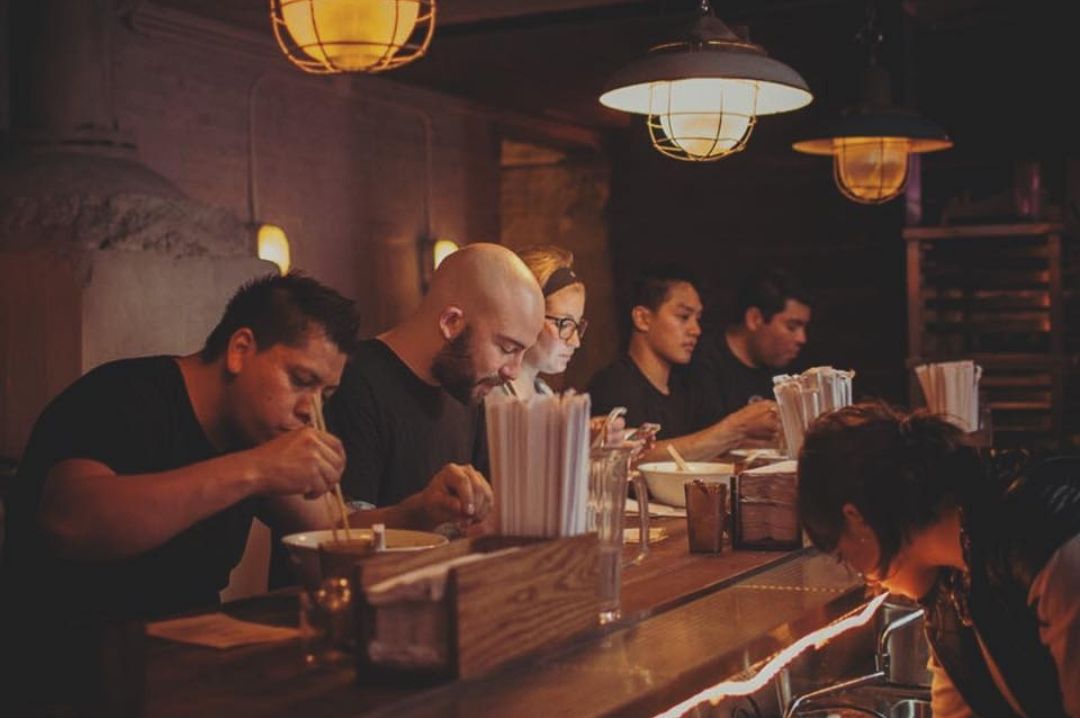 High Five Ramen, source: Facebook
This intimate 'subterranean ramen lair' is known for its updated take on ramen, and a long cedar bar filled with Japanese beers, sake, and slushy cocktails - perfect for the summer. The signature High Five Ramen, which most people wait in line for, features a traditionally rich and creamy tonkotsu-style broth combined with miso, sesame, face-numbing pepper, nori, and dried Japanese chilies. If you can handle your heat, then try the Kanabo Spice. For those looking for something light, we recommend the broth-based Shio Ramen or indulge with an earthy Maitake Ramen, made with a mushroom miso broth.
Location - 112 N Green St, Chicago, IL 60607
Timings -
12 pm to 9 pm (Everyday)
Pequod's Pizza
Pequod's, source: Instagram
A visit to Chicago won't be complete without a taste of the infamous deep dish pizza, and rumor has it, Pequod's does it the best. You'll find a line at 1 am too! Even though Pequod's deep dish pizzas are slightly thinner than the usual, that's what makes it easy to eat. Pequod's is regularly featured on food and restaurant television shows, in national print media, and on food and travel features. This Lincoln Park spot has earned so many local and national "Best Pizza" honors that it's difficult to list them all. Your best bet at grabbing a booth would be arriving close to opening time, but even with that, you're bound to meet a line, even if it's short.
Location - 2207 N Clybourn Ave, Chicago, IL 60614
Timings -
11 am to 2 am (Everyday)
Header image - Big Star Chicago, source: Facebook