Chicago's Asian affair: Niu, Ganbeii, and more
From Joy Yee, Dolo, and Sunda New Asian, Chicago revels in a bunch of top-class Asian restaurants.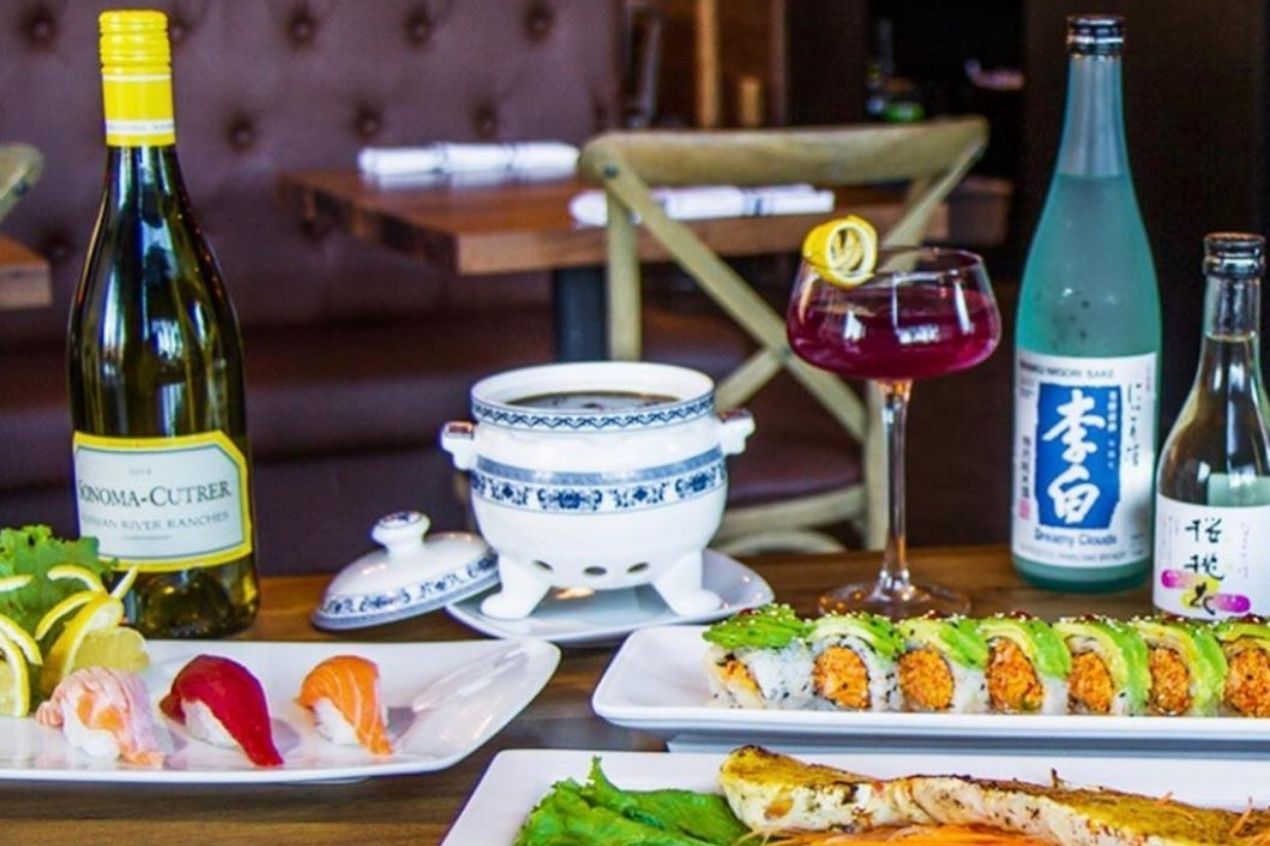 When the craving for Asian food arises, Chicago's restaurants are there to provide! Whether you're looking for the best sushi the city has to offer, or want to indulge in delicious dumplings, these are the spots you need to head to.
Bites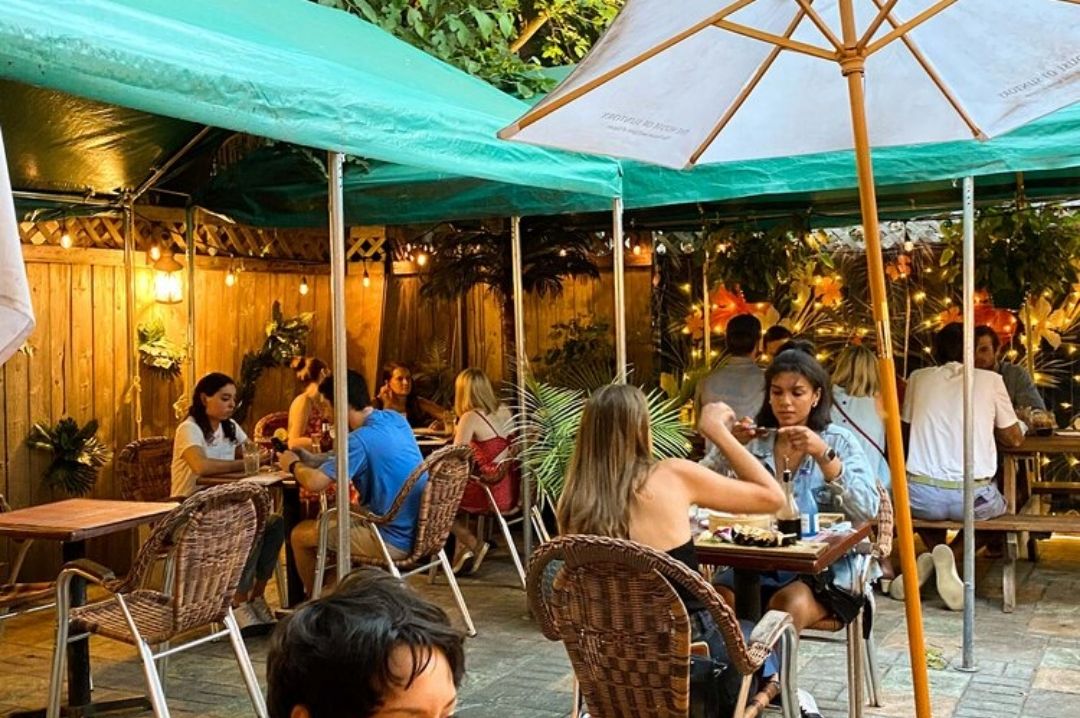 Garden patio at Bites kitchen and bar, Source; Website
Taking inspiration from the culinary creations of Japan, Thailand, and China, Bites Asian kitchen and bar treats its customers with comfort food dishes. The garden patio is decorated with glittering lights and umbrella shaded tables so that you can appreciate the innovative recipes in the open air.
Duck Ramen, Chicken Katsudon, Bites Sushi, and Honey Bourbon Sesame Chicken Sandwich top the charts along with Flamengo Tea and Lychee Lemon Drop at this Asian tapas restaurant.
Location - 3313 N Clark St, Chicago, IL 60657.
Timings - 11 am to 9.30 pm (Sunday to Thursday)
11 am to 11 pm (Friday)
Closed (Saturday)
Sunda New Asian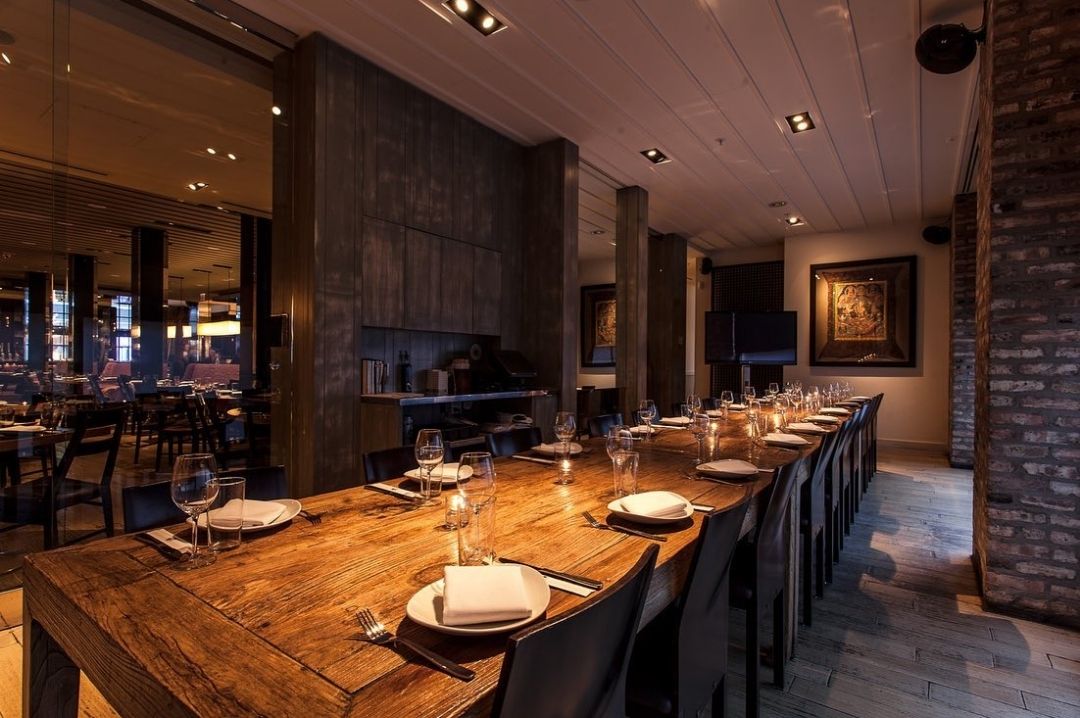 Sunda New Asian, Source: Facebook
With deeply rooted intermingling cultures of Sunda Shelf (Philippines, Indonesia, Japan, China, and Thailand), Sunda New Asian modernizes the dishes from the region with their own ingredients, cooking techniques, and presentation.
Before you move to the mouth-watering sushi, grab the lemongrass beef lollipops and glazed sea bass for an appetizing grub at their carefully selected food and beverage program. Specialty cocktails like the Grass Tiger, Peared Sake, and Blackberry Limeade will keep you refreshed with their fresh fruit nuances.
Location - 110 W Illinois St, Chicago, IL 60654.
Timings - 4 pm to 10 pm (Sunday to Friday)
Closed (Saturday)
Dolo Chicago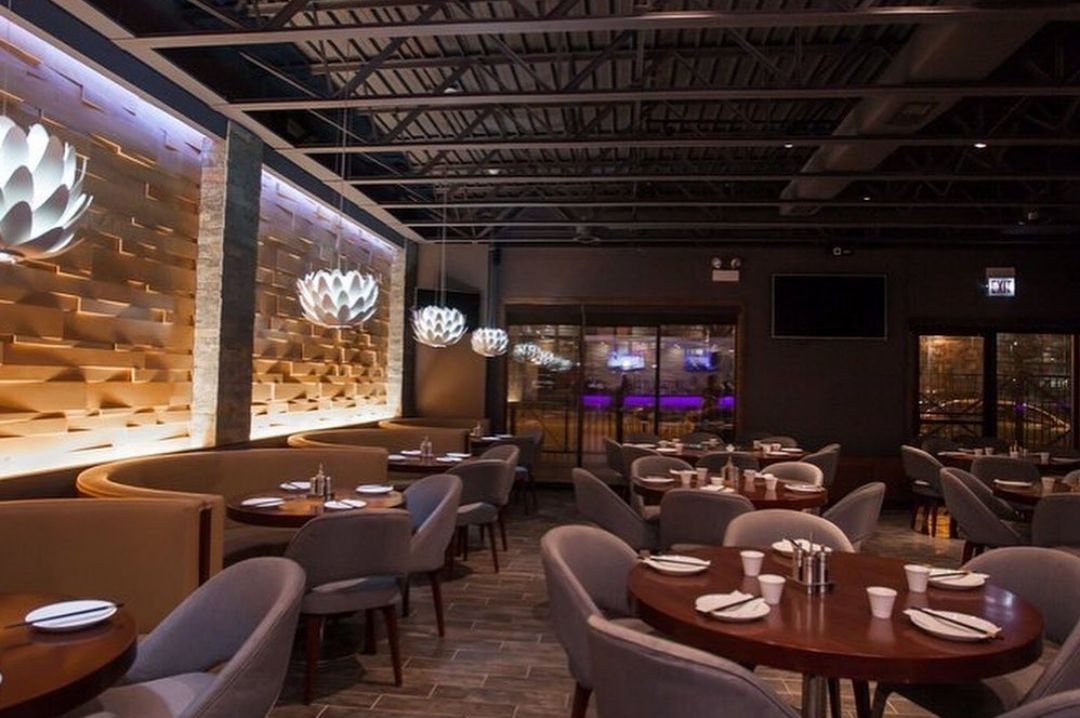 Dolo Chicago, Source: Facebook
From sourcing seafood items across the world to having the only full bar in Chinatown, Dolo Chicago welcomes gastronomes to its massive space where you can either enjoy a romantic date in the corner or sit next to a TV screen to watch sports.
Get the authentic Asian feel with their gourmet dim sum and live seafood selection that curtails durian pancake, the Dolo style seafood combo, pan fried vegetable pork bun, and more.
At the bar, you will discover a range of liquors, cocktails, and wines as you flush down the elusive counterbalancing dishes in a stylish indoor setting.
Location - 2222 S Archer Ave, Chicago, IL 60616.
Timings - 10 am to 9 pm (Monday to Sunday)
Joy Yee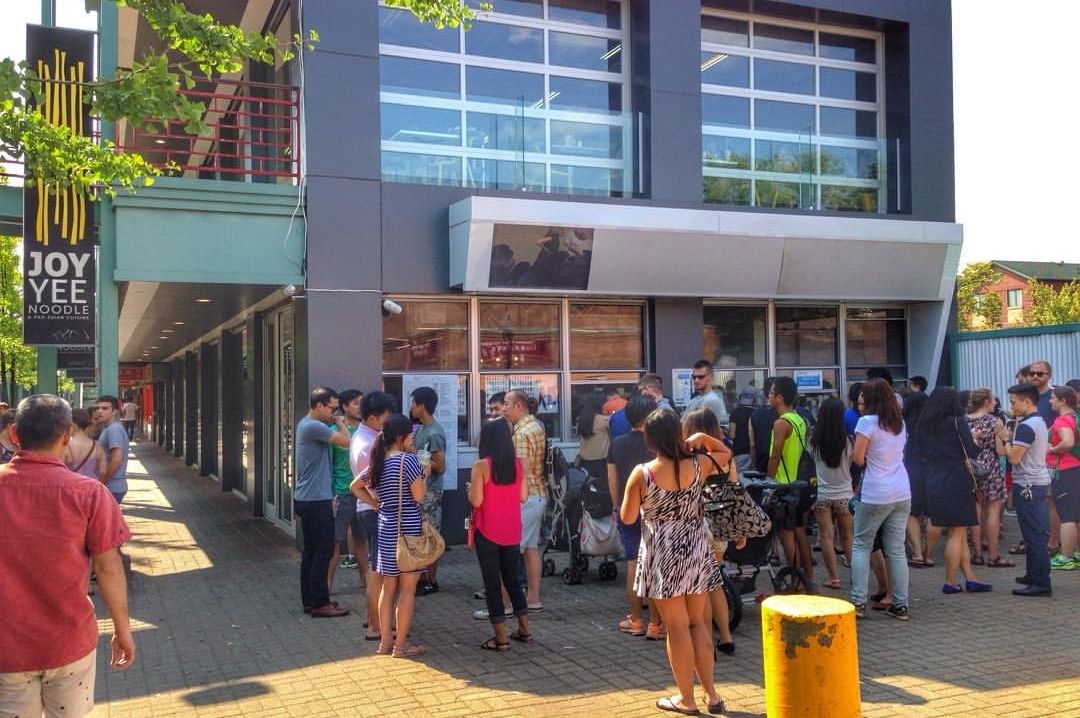 Joy Yee in Chicago, Source: Facebook
First to offer Taiwanese style bubble teas in the midwest, Joy Yee is also the first when it comes to combining South Asian smoothies with tapioca balls.
Providing popular Asian fare such as noodles, orange chicken, fried rice, soups, broth and other meats at a reasonable price, the restaurant touches multiple aspects of the diverse Asian cuisine.
As mentioned, their creative smoothies and ice-creams are good enough for a visit of their own, beating the summer heatwave.
Joy Yee is branched across Chicago in various locations from Evanstone, Naperville, Chinatown, Shabu Shabu, and UIC.
Location - 2139 S China Pl, Chicago, IL 60616 (Chinatown).
Timings - 11 am to 9.45 pm (Monday to Sunday)
Ganbeii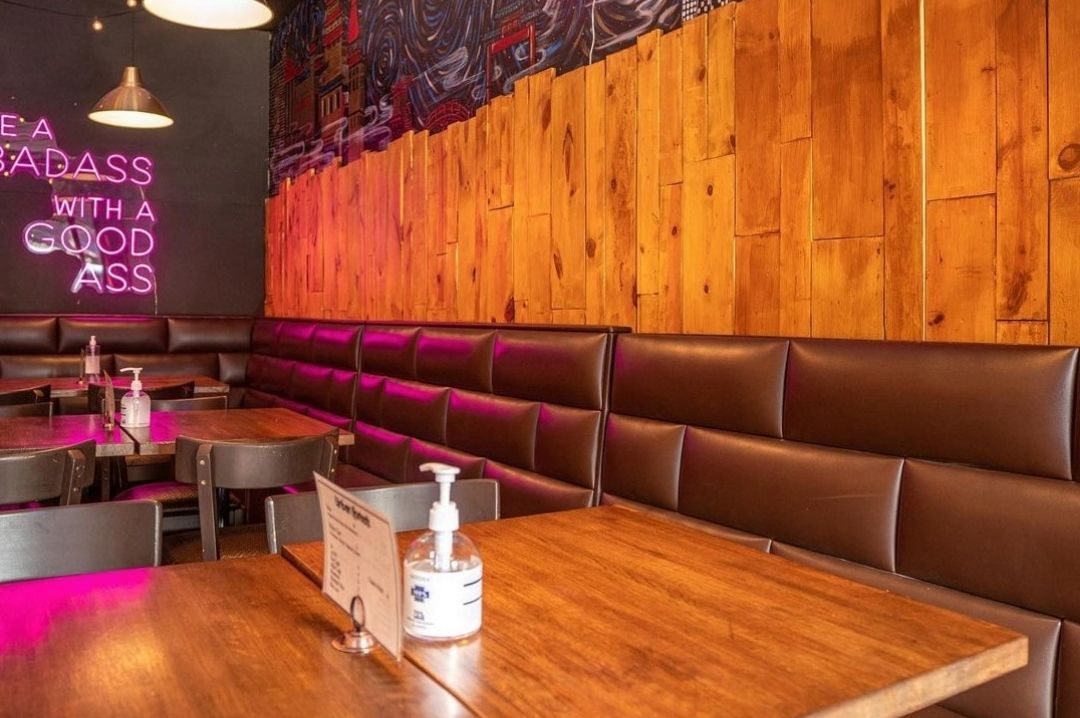 Indoor setting at Ganbeii, Source: Facebook
Decorated with murals and neon lights, Ganbeii is the only Asian bar you can find in Lincoln Park, impressing with an array of fusion dishes. From crunchy wings, smoked babyback ribs, Nomad burger, fondue pork frites, Ganbeii baos, popcorn karage, and pizookie, the restaurant adds an Asian touch to American bites with quirky messages displayed in the background.
Order some sake to accompany your delectable bites as you take the Asian fusion game to a whole new level.
Location - 2439 N Clark St, Chicago, IL 60614.
Timings - Closed (Monday)
4 pm to 11 pm (Tuesday to Saturday)
4 pm to 9 pm (Sunday)
Niu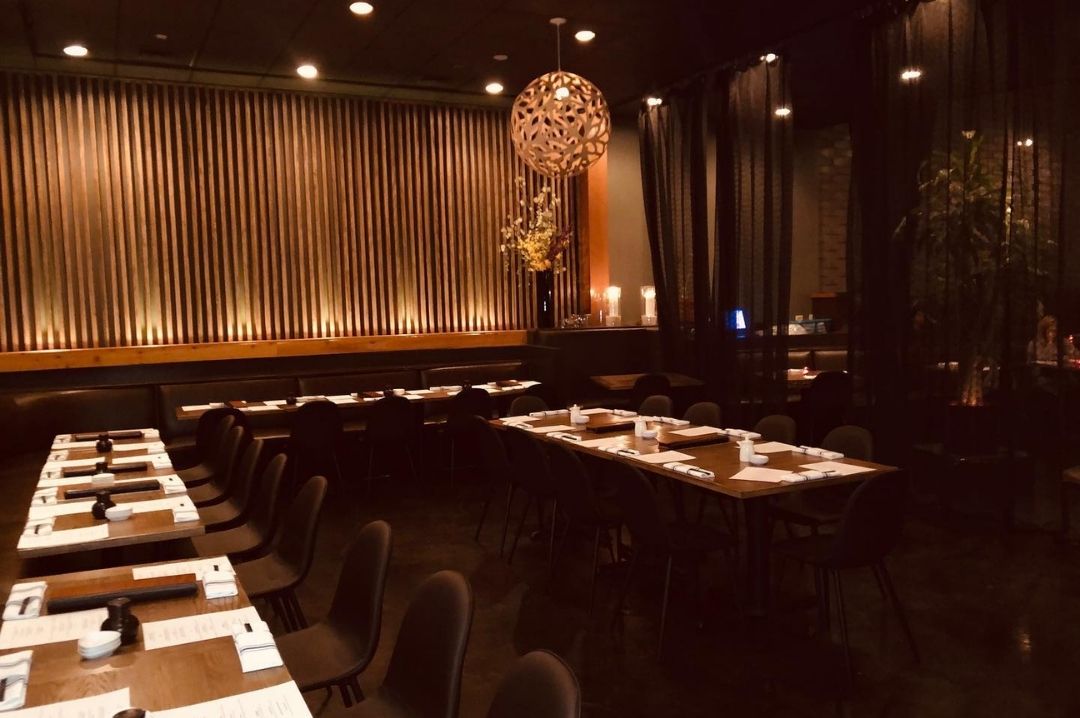 Niu Japanese fusion lounge in River East, Source: Facebook
Sitting right next to AMC Theaters in the River East, Niu Japanese fusion lounge has established itself as one of the best drinking destinations in the neighborhood since its formation in 2007. The restaurant has it all from alluring cocktails, a spacious and luxurious dining room that can accommodate more than 200 people, and well presented Japanese dishes.
The all day dim sum menu can be enjoyed with hot/cold appetizers, various types of sushi, kung pao, stir fry, and Rihaku Dreamy Clouds sake flight. If wine is your drink of choice, you will be greeted with a list of whites, reds, and sparkling types with your meal.
Location - 332 E Illinois St, Chicago, IL 60611.
Timings - 11 am to 10 pm (Sunday to Thursday)
11 am to 11 pm (Friday to Saturday)
Header image - Niu Japanese Fusion Lounge, Source: Facebook