Best Cocktails in Restaurants in Chicago
Whether it's brunch, lunch or dinner, it's made better with a cocktail. Enjoy a meal at one of these restaurants in the city, known for their drinks.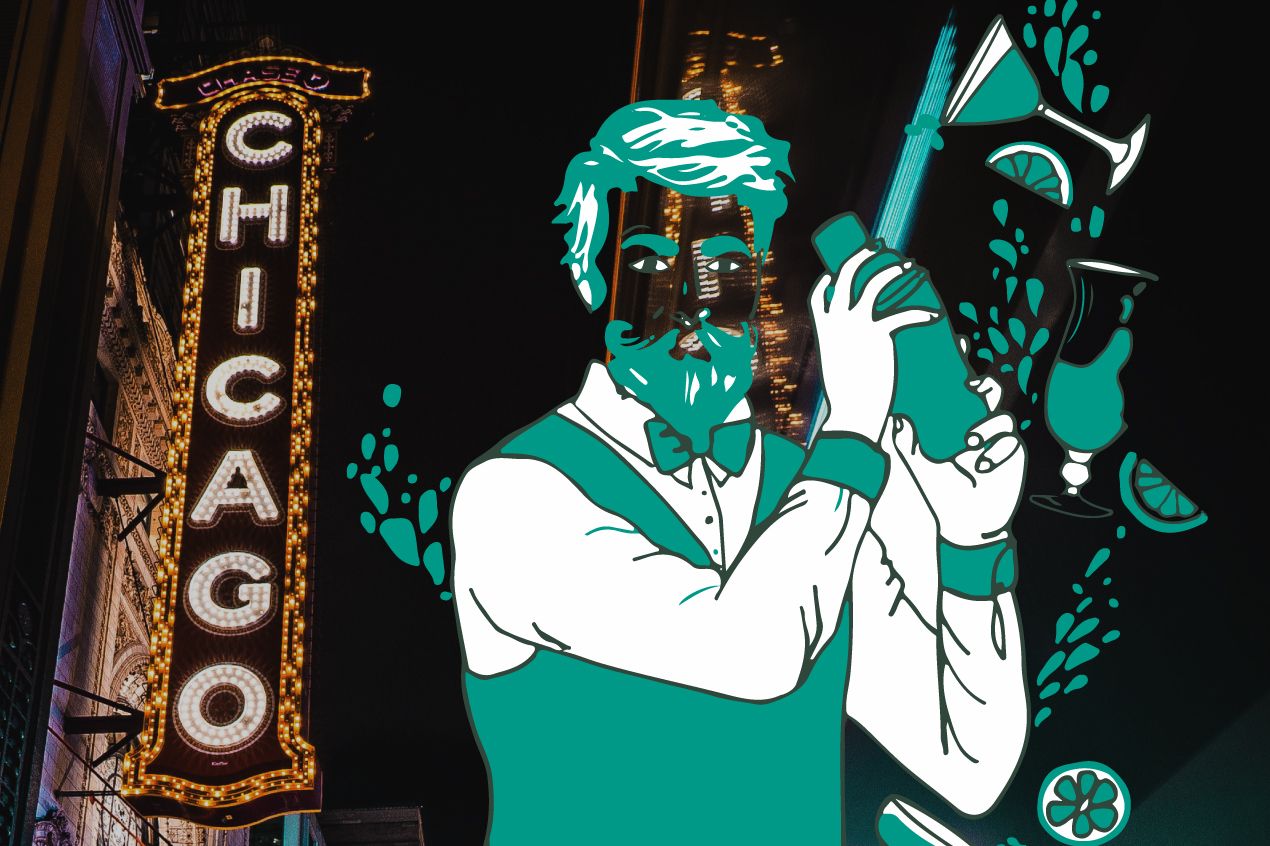 The best eats in Chicago come in all forms, from pizza joints, to white tablecloth steakhouses, and even swanky Indian-fusion cuisine. With the city's indoor dining capacity being bumped up to 50%, enjoy a meal at one of the many great spots in the city, with of course, a cocktail in hand.
After scouring some of the best restaurants in the city, we've picked out 7 of our favorite restaurants that, along with their food, are widely known for a creative and delectable cocktail list.
Mariscos La Playa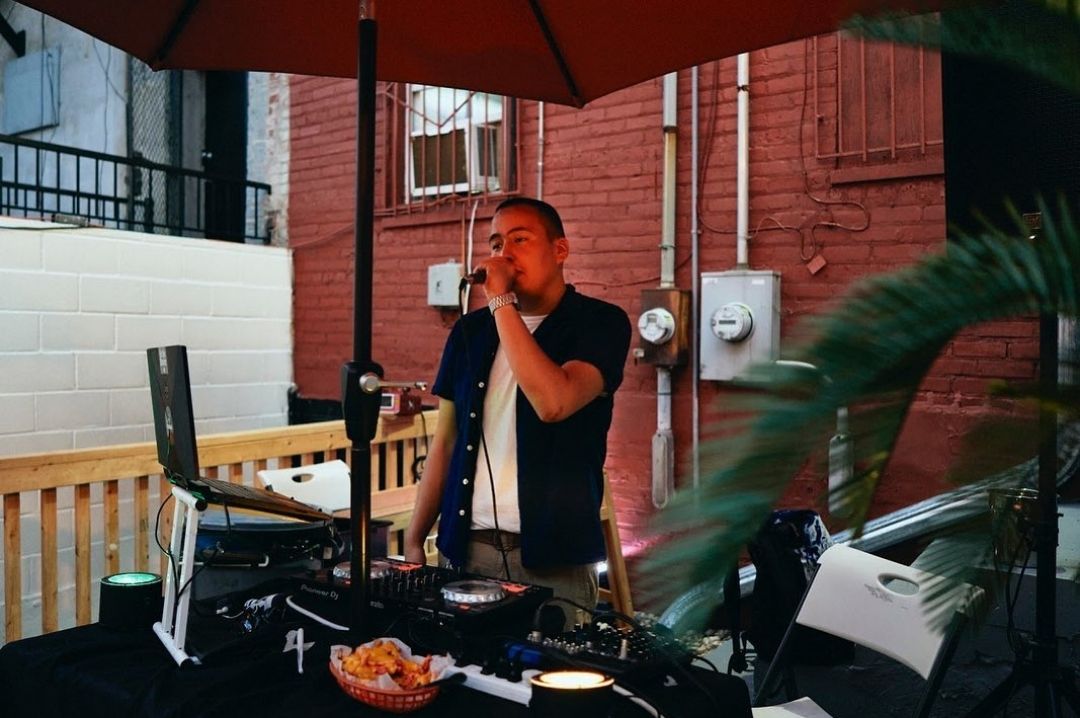 Live music at Mariscos La Playa, source: Facebook
Located on W Cermak Rd, Mariscos La Playa is known for its scrumptious and fresh seafood. The restaurant is also quite popular amongst locals when it comes to no and low abv drinks. From Micheladas to big bowls of Monster Margaritas, the restaurant offers many options for non-alcoholic drinks. If you're not into the no and low abv drinks, you can also bring your own alcohol to add to their variety of delectable mocktails. We recommend carrying your favorite beer and adding it in the Michelada Premada, made with non-alcoholic michelada mix.
Location - 2880 W Cermak Rd, Chicago, IL 60623
Homeslice Chicago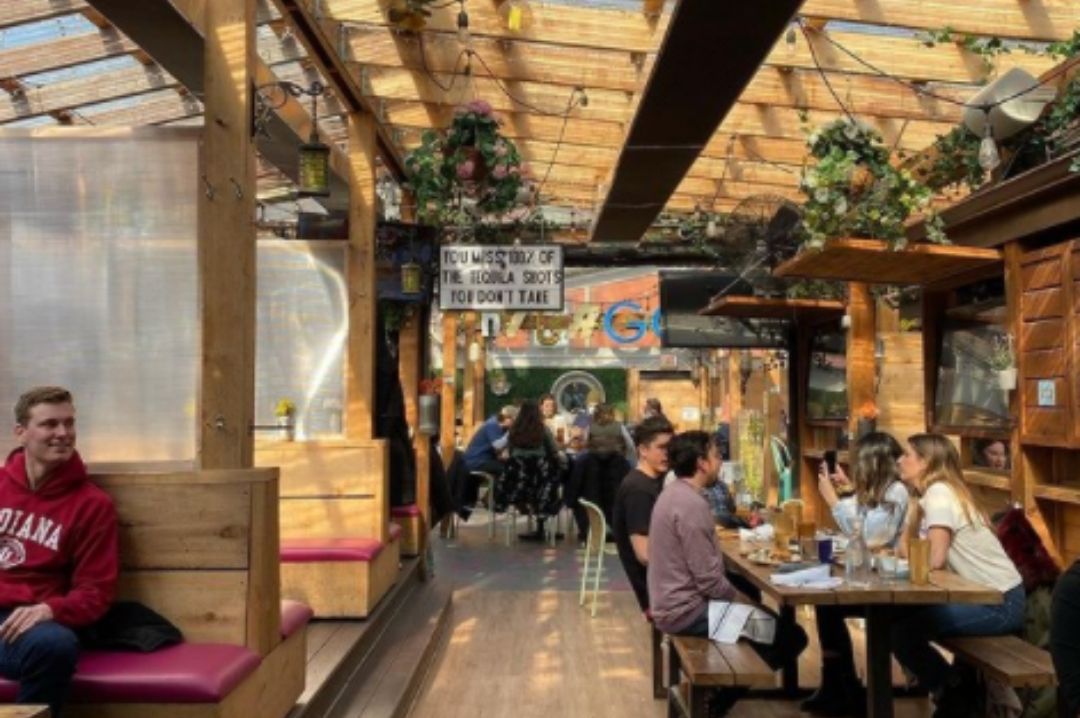 Homeslice, source: Instagram
With its rustic interiors and pizza signs everywhere, Homeslice might seem like your regular pizza joint. But the extensive food and drinks menu including salads, soups, appetizers and entrees will not leave you disappointed. The thin-crust pizzas are definitely worth having. Food aside, Homeslice serves up some great, innovative cocktails special to their menu. Try the Matcha Mama, which is crafted with Matcha, Lemonade & Basic Vodka.
Location - 938 W Webster Ave, Chicago, IL 60614
Rooh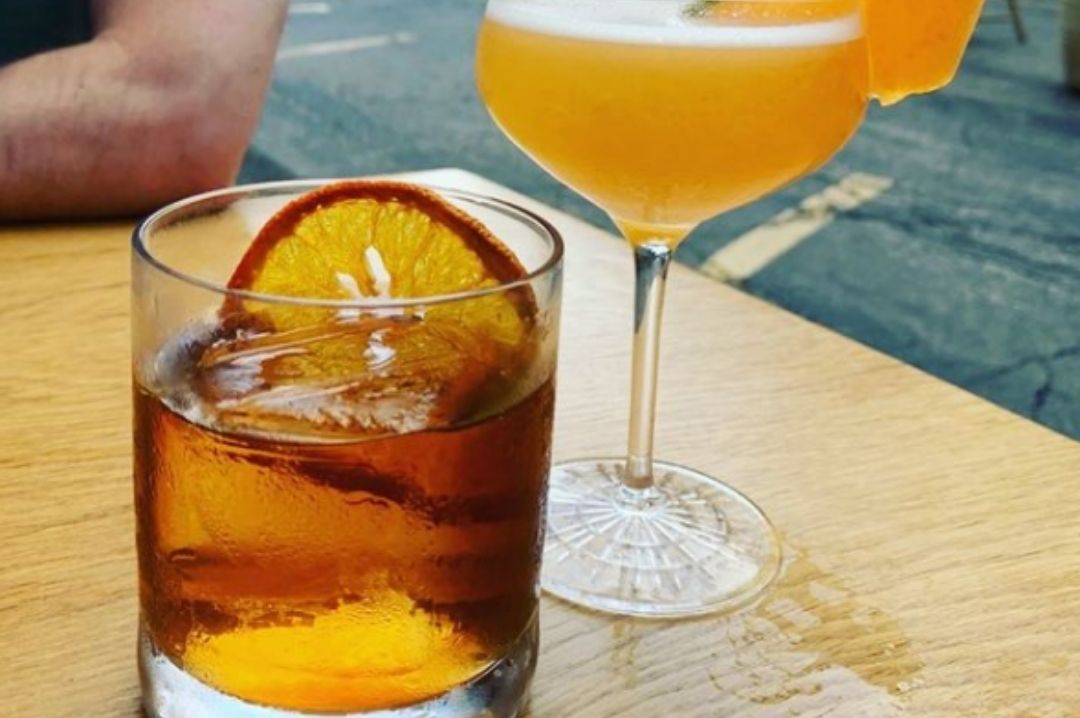 Cocktails at Rooh, source: Instagram
This swanky Indian restaurant serves an amalgamation of regional Indian flavors and modern gastronomic techniques. Their food menu includes fusion plates like an Avocado & Green Chickpea bhel, which is a mixture of avocado, chickpea, tamarind, and puffed rice. The restaurant also serves some great ayurvedic inspired cocktails, like the Kashmiri Kahwa, which is made with Scotch, Red wine reduction, lime, and honey. For those gravitating towards non-alcoholic drinks, the Indian restaurant offers some delicious mocktails as well. Rooh is also participating in the Chicago Restaurant Week, and has a prix fixe menu for the same.
Location - 736 W Randolph St, Chicago, IL 60661
Maple and Ash
Maple & Ash courtyard, source: Instagram
Think of steak, seafood, and a fancy white tablecloth vibe at Maple and Ash. Along with their extensive wine list, the restaurant, with their daily brunch menu offers seven rotating cocktails, which are known to be loved by locals and tourists alike. We like to sip on the Scotchy Scotch Scotch, a mix of monkey shoulder, four roses bourbon, grand marnier, carpano classico, and ardbeg float. As it gets warmer, we shift towards the Strawberry Sbagliato, made with strawberry infused aperol, carpano classico, and bubbly.
Location - 8 W Maple St, Chicago, IL 60610
Etta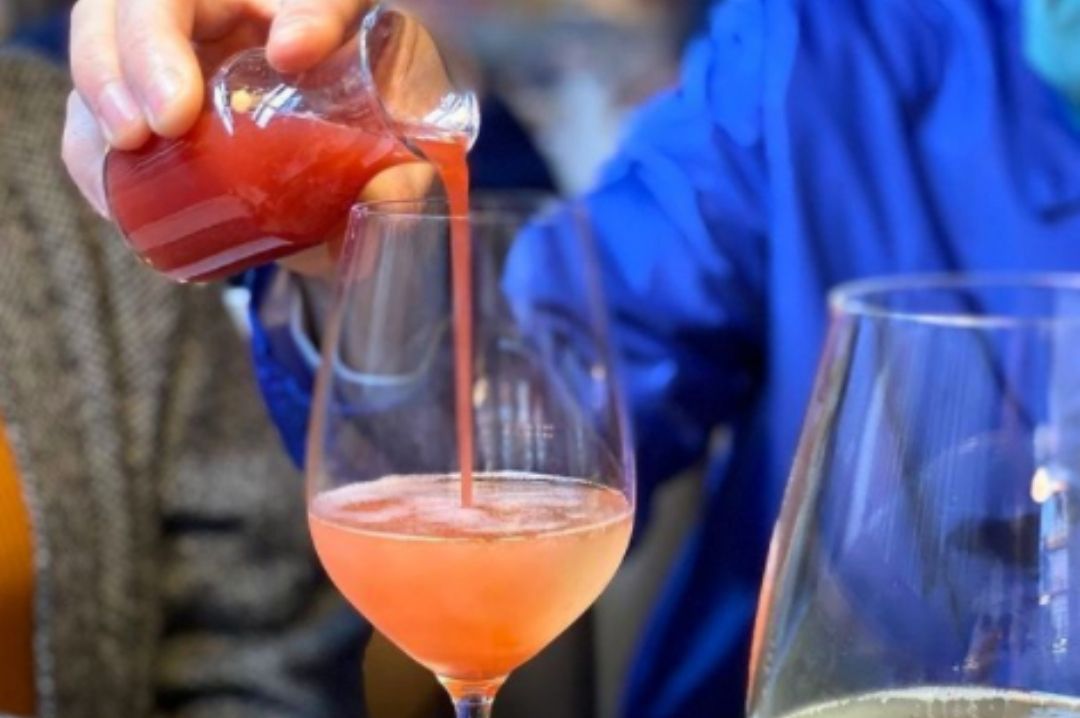 Cocktails at Etta, source: Instagram
This neighborhood hotspot is famous for its new American cuisine, like a bubbling ginger shrimp, ricotta pillows, a roasted pork cellar and many more salads, entrees and desserts. Etta also offers a variety of specially crafted cocktails, which pair perfectly with their food menu. Try the 'etta' rita with dobel, cointreau, and lime for a great buzz.
Location - 1840 W North Ave, Chicago, IL 60622
Proxi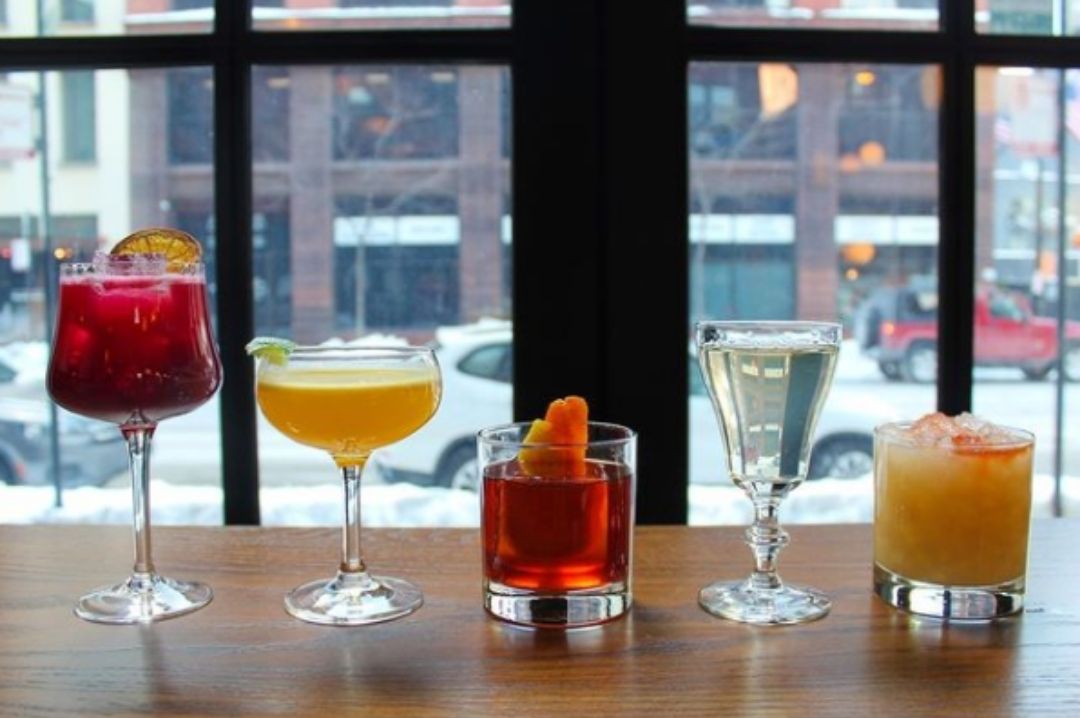 Cocktails at Proxi, source: Instagram
Michelin-starred chef Andrew Zimmerman takes the stage at Proxi, working with global flavors, taking your taste buds on a world-tour. Inspired by street food but not restrained by it, his menu, of both food and cocktails wanders freely through Asia, India, Mexico and beyond but still feels completely at home in Chicago. While we're immersed in flavors from around the world, we like to sip on the Invisible String, a concoction of Roku Gin, cilantro-infused blanc vermouth, and cilantro oil. Proxi is also proudly a part of the Chicago Restaurant Week and has all its menus available to-go as well.
Location - 565 W Randolph St, Chicago, IL 60661
Daisies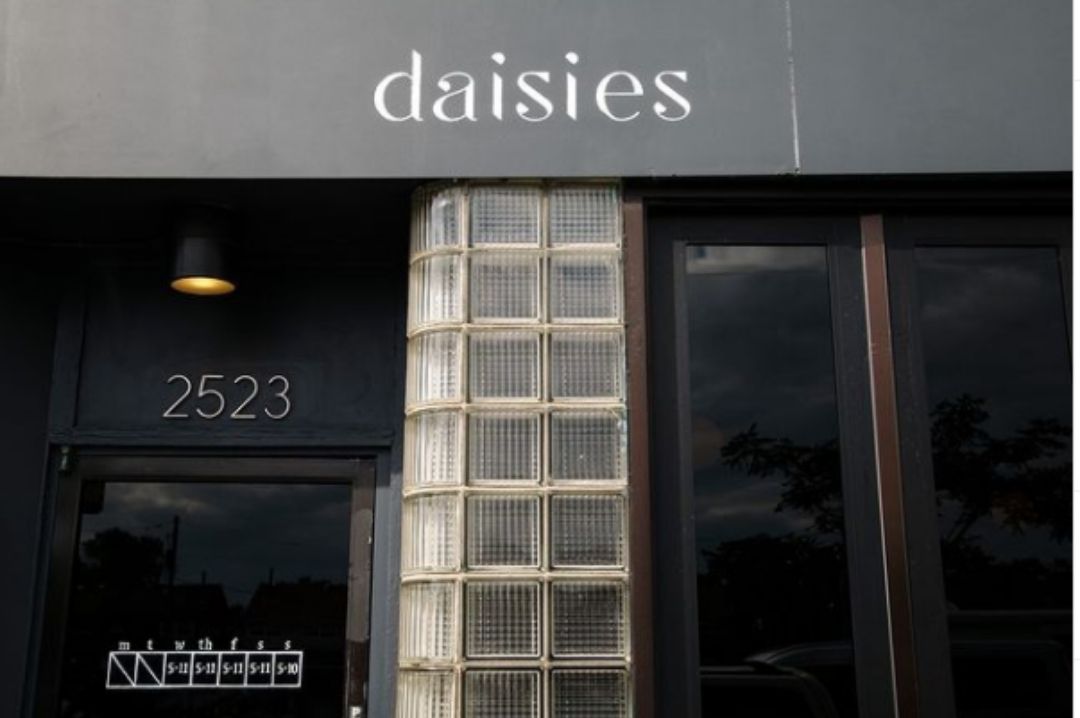 Daisies, source: Instagram
Situated in Logan Square, this stylish spot serves seasonal pasta on their new American menu with a killer list of craft cocktails to pair with. We love the Peter Piper's Pickled Pepper Punch, which is made by mixing a few rums, pepper shrub, pistachio, and lime. Daisies, amongst the other 249 restaurants, is also participating in the Chicago Restaurant Week, and you can make reservations to enjoy their mouth-watering food and drinks.
Location - 2523 N Milwaukee Ave, Chicago, IL 60647