Best Boozy Brunches in Chicago
The only thing that sweetens weekend brunches is bottomless cocktails. Here are our picks around Chi-town.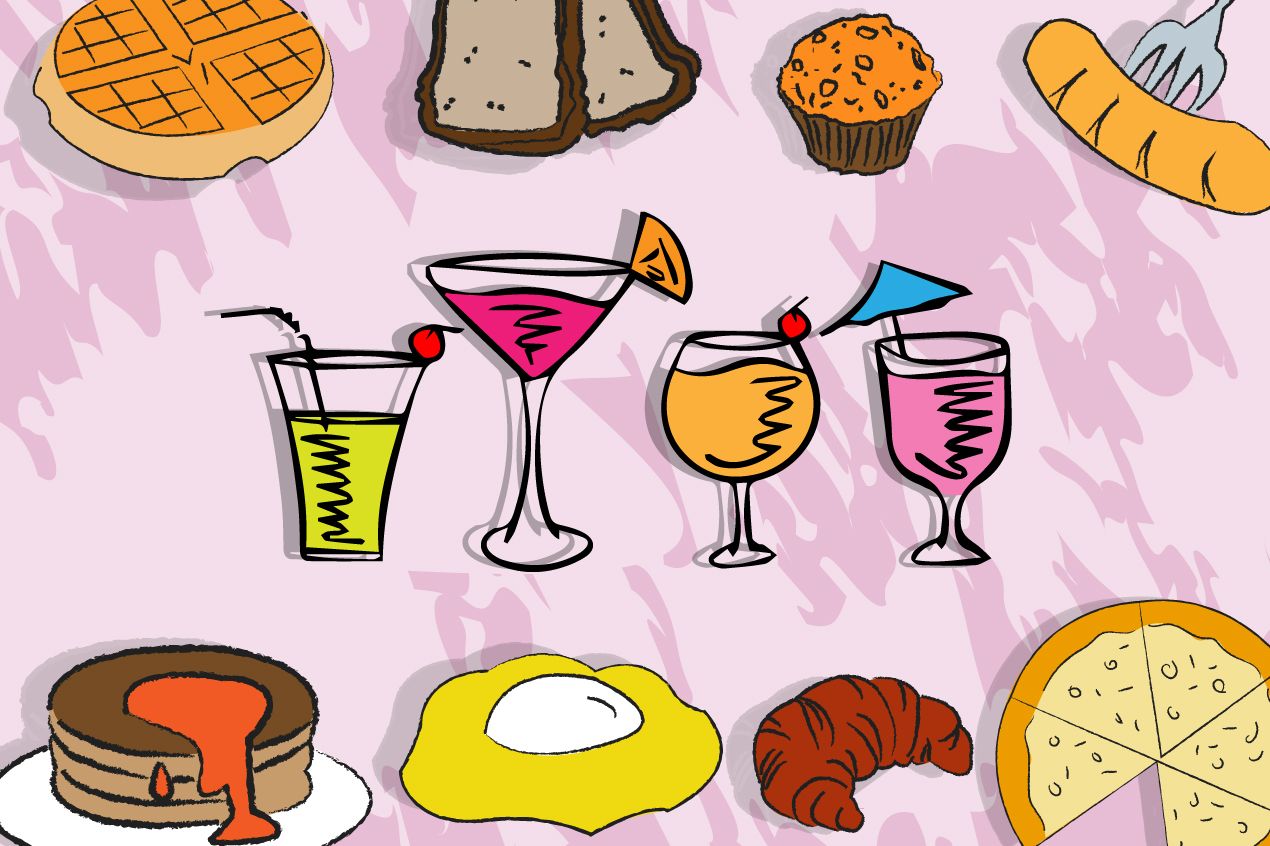 A boozy brunch is made even better as a bottomless brunch with endless rounds of food and drinks. When you're sitting down to a brunch with friends on a weekend, the last thing you want to do is rush it. While away the hours over food and cocktails as you catch up on the week's happenings over a bottomless brunch at one of these hip joints.
Depending on the restaurant or location, a bottomless brunch can sometimes mean soft drinks and not alcohol, so it is best to contact the restaurant ahead of time or ask the server what their brunch includes. A Bloody Mary is a brunch drink offered most commonly, and there are usually more options like mimosas, other light breakfast cocktails, or Irish Coffee. So, if you want to drink to your heart's desire or just twirl on your Bloody Mary, there are many places around Chicago for the perfect boozy brunch with your friends.
Hub 51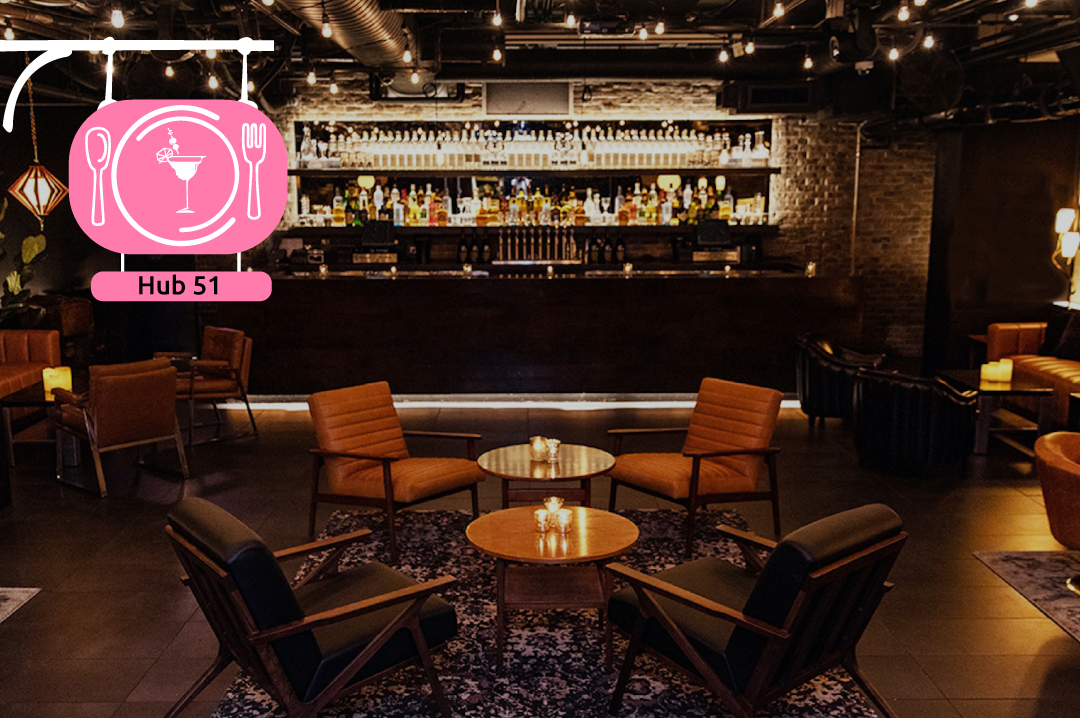 Hub 51, source: Facebook
Hub 51 always comes to mind when bottomless brunch is mentioned in the River North area. It is where you see a large crowd hanging out for the endless mimosas with eggs. The food is delectable, and they offer bottomless mimosas and bellinis for $25. Prepare yourself for those amazing cinnamon roll pancakes or the breakfast tacos that make you take a long booze-fueled nap later. This is truly River North's go-to spot for weekend brunches, lunch, dinner, and late-night eating. From nachos to sushi and burgers, the choices are limitless.
Location - 51 W Hubbard St, Chicago, IL 60654
Centennial Crafted Beer & Eatery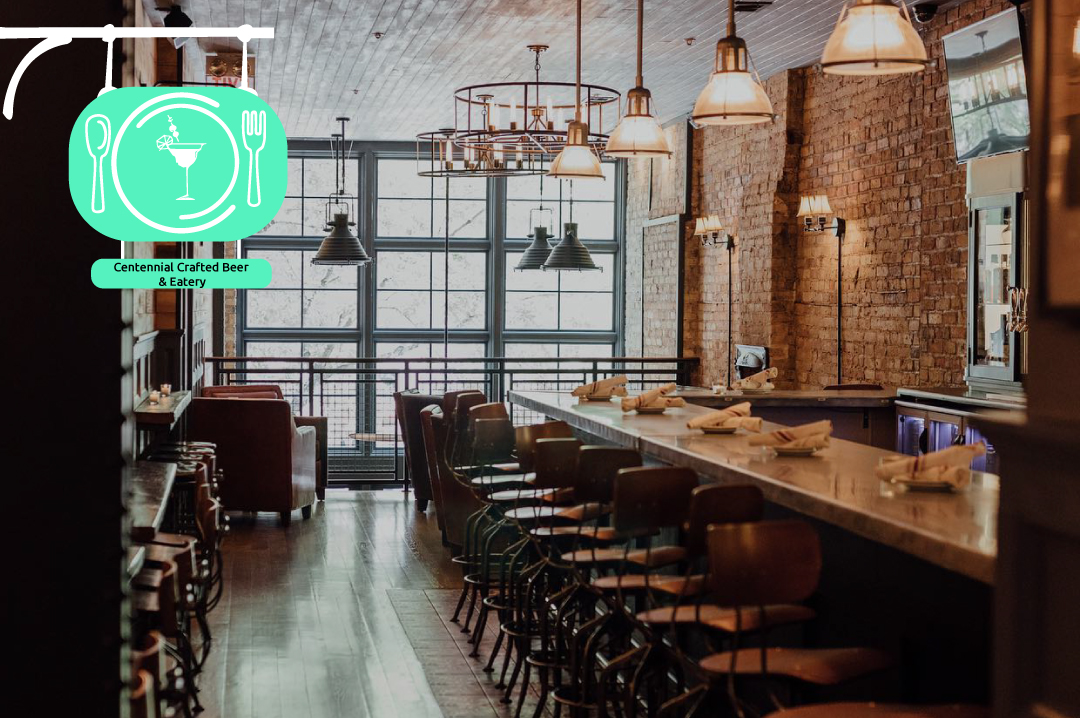 Centennial Crafted Beer & Eatery, source: Facebook
Standing out from other River North spots, Centennial is a pub that looks like the hull of a colonial ship. Their focus is on craft beer, which is a reason second to none to meet up with friends, old and new. But if you think this is an unlikely place for a boozy weekend brunch, come and try the bar food. They have unlimited mimosas and porchetta benedicts and all the orange juice that you can drink.
Location - 733 N LaSalle Dr, Chicago, IL 60654
Paradise Park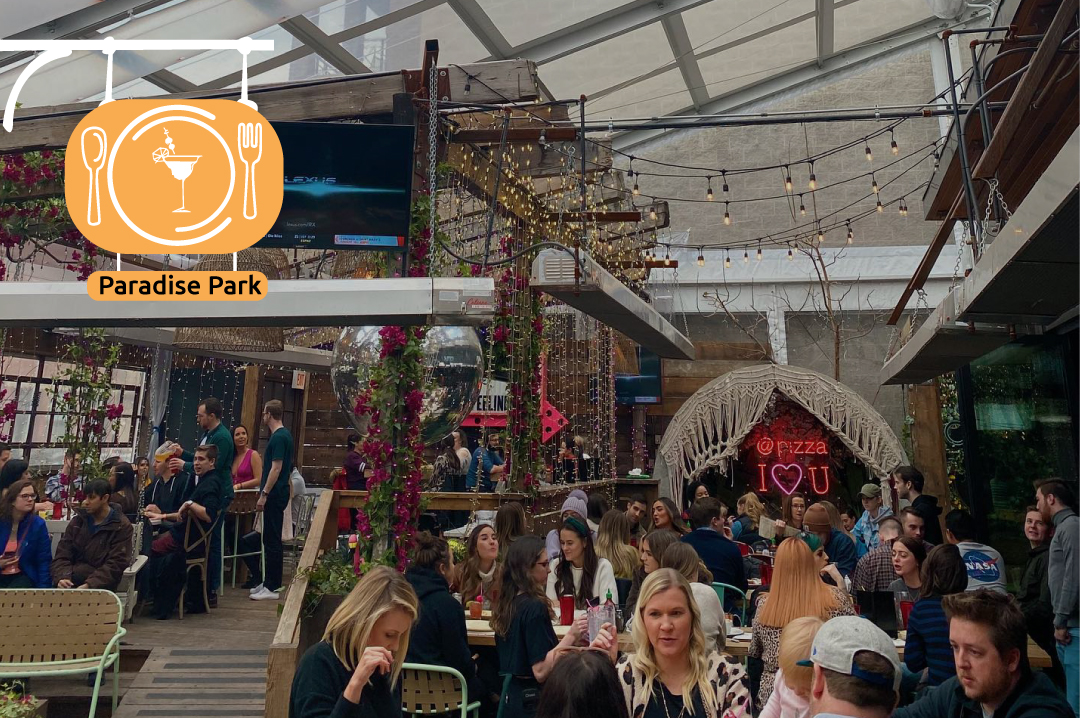 Paradise Park, source: Facebook
A trailer park-themed pizza place in Wicker Park. The space is interestingly decorated with swing sets, flamingo lawn ornaments, a Winnebago, and a neon sign that says, "Trailer Park Queen." The relaxed vibe will keep you hanging out here the whole day as they make delicious bottomless bloodies, mimosas, and a satisfying array of brunch food such as breakfast pizzas and calzones. The patio is completely covered during the winter, allowing you to live out a far-fetched dream of a downstate mobile home for a while. Try this trendy bar and pizzeria where you can fritter away the weekend to perfection with too much pizza.
Location - 1913 W North Ave, Chicago, IL 60622
MAD Social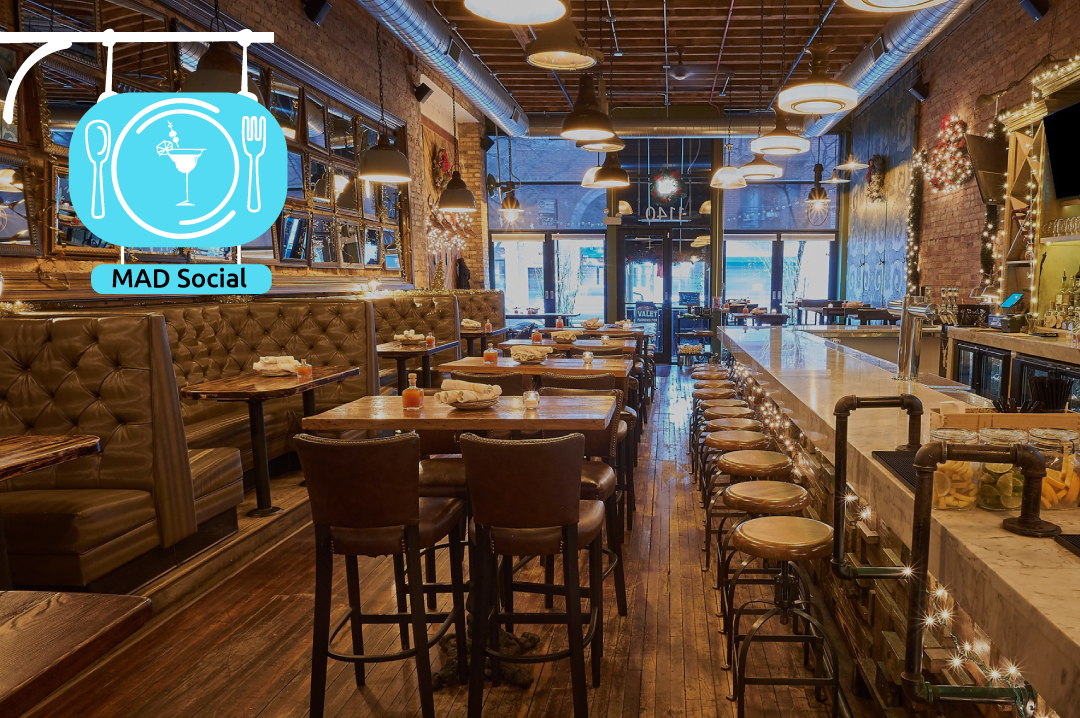 MAD Social, source: Facebook
MAD Social has a great weekend brunch where the menu does not disappoint. Be prepared to drink a lot in a relatively short period of time as there is a two-hour limit. Try the short rib benedict and drink what you can before you rush out to your next destination. We love the 'Pretty in Pink' cocktail, made with vodka, strawberry purée, lemon juice, simple syrup, and basil.
Location - 1140 W Madison St, Chicago, IL 60607
The Dawson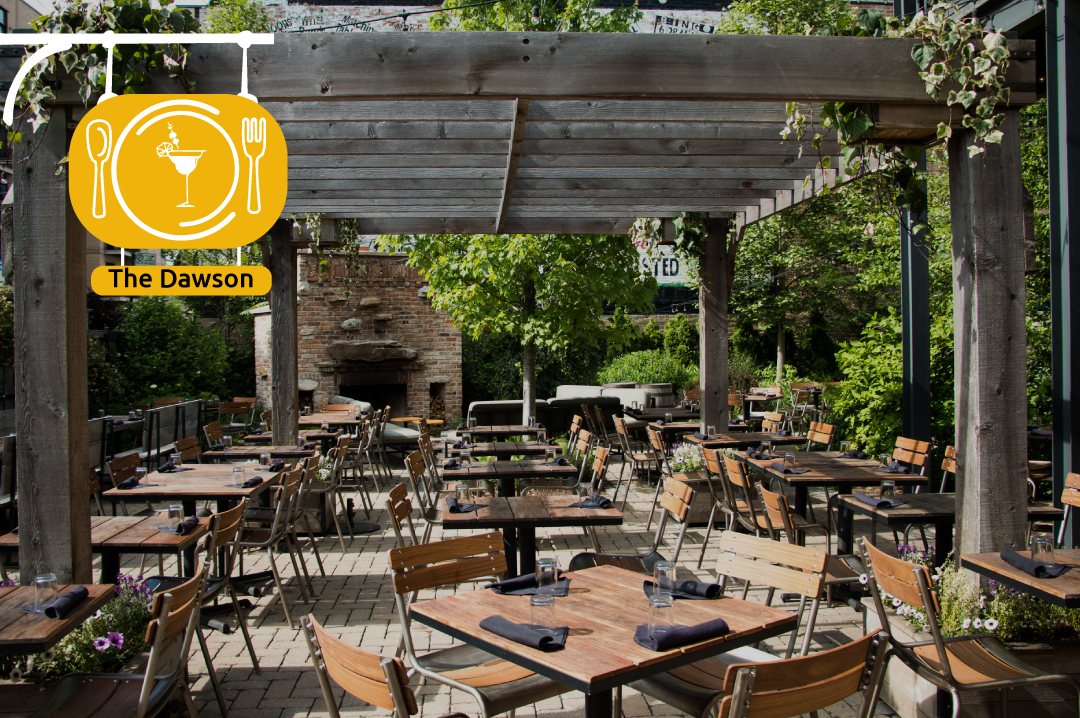 The Dawson, source: Facebook
The Dawson is a gathering place in Chicago's River West that features an eclectic menu complemented with handcrafted cocktails. It is a large multi-level space that provides a multitude of dining experiences under one roof. More so, it is conveniently located right by the Grand Blue Line stop. You can choose to sit outside under the string lights or in the plentiful space inside. Get unlimited food options like the chicken-fried lobster, chilaquiles, or go for a $20 bacon flight. It is a crowd favorite for its drinks, a perfect weekend hangout to spend chatting with friends over some brunch punch.
Location - 730 W Grand Ave, Chicago, IL 60654
Rooh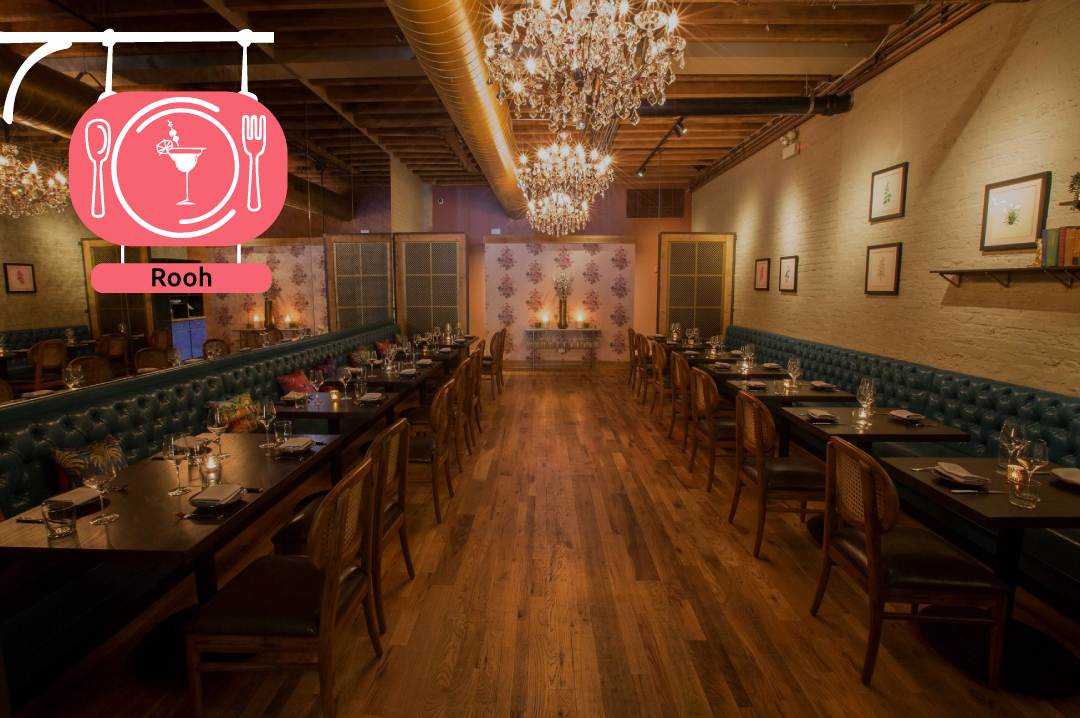 Rooh, source: Facebook
A swanky Indian restaurant in the West Loop serving elegantly plated, contemporary fare with Southern Asian cocktails. An interesting brunch menu, try the masala jackfruit tacos, pancakes with salted jaggery ice cream, or have your fill of dishes like paneer bhurji which is a different kind of egg scramble. The large space has two levels, and each has a different feel. The downstairs bar area is busy and loud which is entertaining after a few drinks. The upstairs area is quieter and filled with comfortable, private booths if you're looking for a place for conversation.
Location - 736 W Randolph St, Chicago, IL 60661
Zia's Lago Vista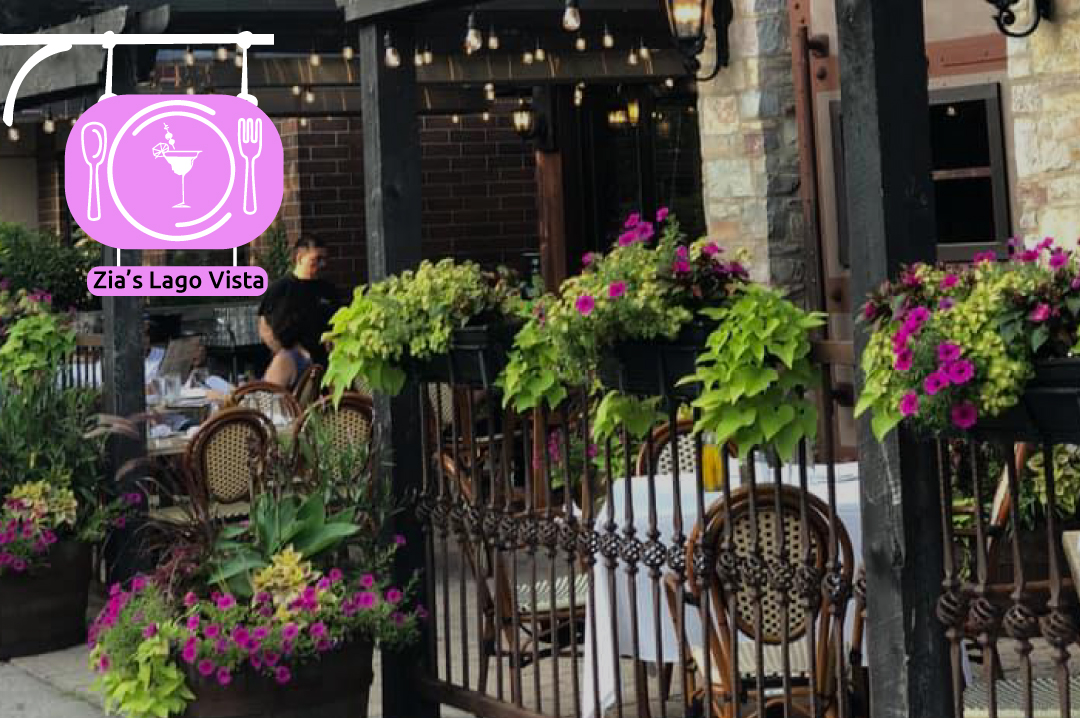 Zia's Lago Vista, source: Facebook
An Italian restaurant in Lakeview known for its fantastic patio and the fantastic bottomless brunch. Zia is always packed, with a crowd ranging from families with kids, couples, to bachelorette parties. Hanging out here can feel like attending a wedding reception. It is a place where everyone is trying to drink as much booze and eat as much as possible before the two-hour limit ends. Indulge in the many food options along with $15 bottomless mimosas and Bloody Marys.
Location - 3819 N Ashland Ave, Chicago, IL 6061
Bar Roma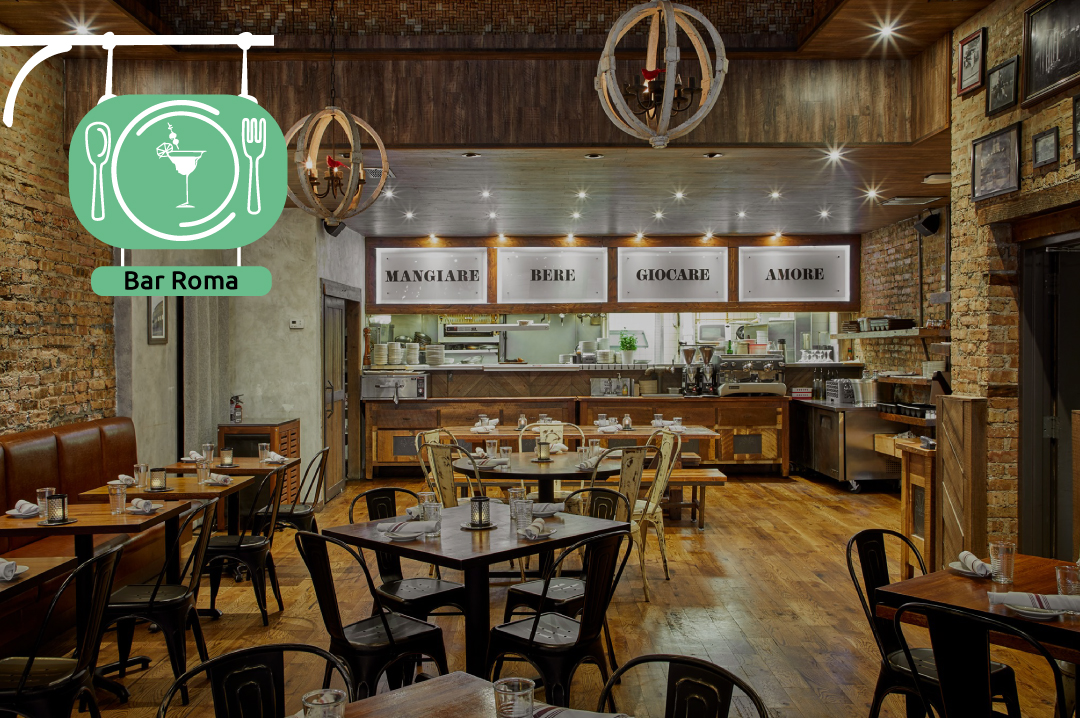 Bar Roma, source: Facebook
Bar Roma in Andersonville is the place for a great Italian brunch with an option for unlimited bubbly beverages for $25. The menu features dishes like bucatini carbonara and frittatas. You will find hearty, traditional Italian cooking coupled with craft cocktails and wines in this stylish setting. This place is a welcome change from the noisier day drinking places.
Location - 5101 N Clark St, Chicago, IL 60640