Where to drink in Chicago: Andersonville
Have a drink at the best bars in Andersonville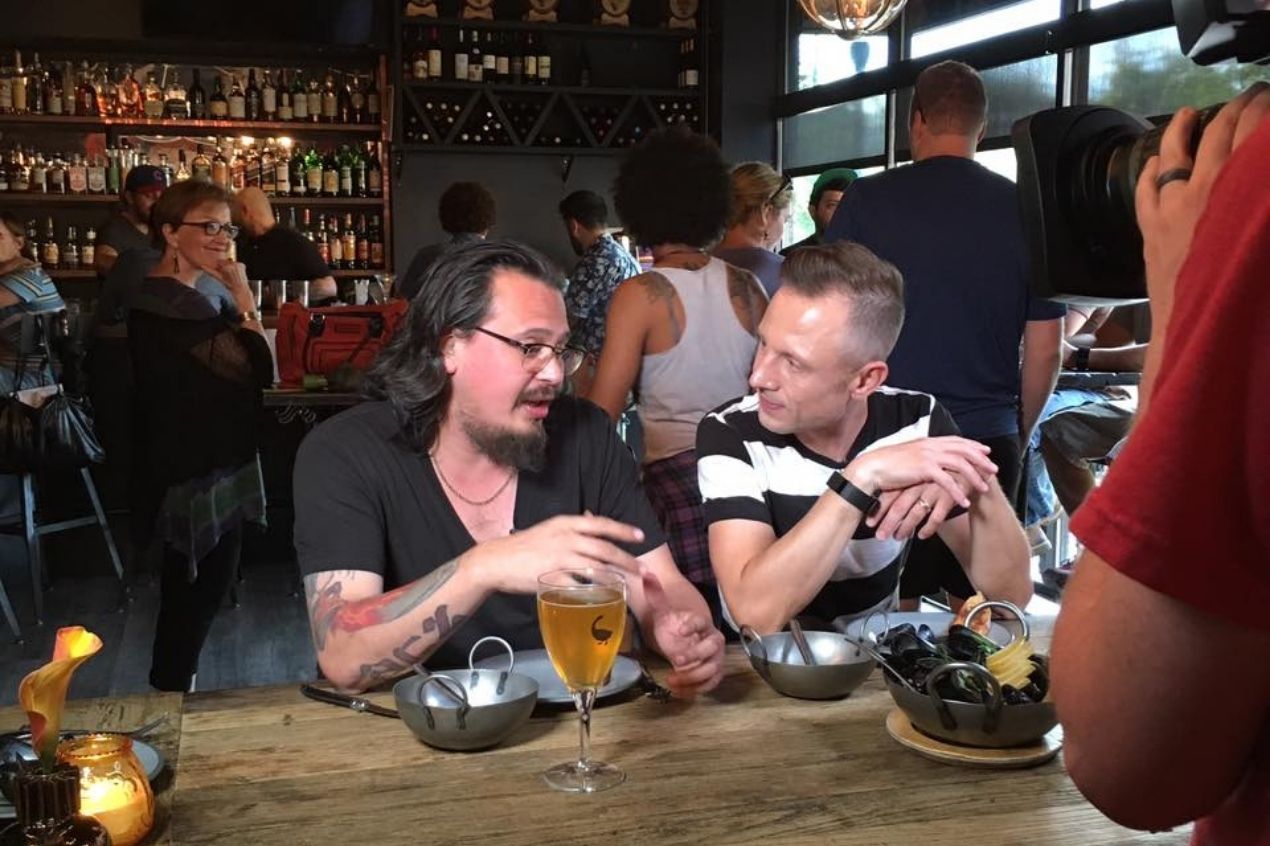 Formerly founded by Swedish immigrants in the late 19th Century, Andersonville has become known for its Scandinavian influence. There is more to the neighborhood than Scandinavian cuisine and culture though. Today, it is home to one of the city's most sizable LGBTQ communities and boasts trendy businesses, shops, and restaurants. From martinis and mulled wine to a few of the city's best restaurants for breakfast and brunch, here are 10 great places to eat and drink in Andersonville.
Little Bad Wolf

Little Bad Wolf, Source Facebook
Little Bad Wolf has all the variety you can ask for, serving up an extensive list of beers, whiskeys, and artisanal cocktails. The lively nest is known for having an intimate, relaxed atmosphere with solid music and delicious American eats, such as their Wolf burger made with three patties and bacon, American cheese, fried onion straws, served with house-made pickles, red-onion mayo, and fried egg. Try the Ancient Age Bourbon or if you're in the mood for a beer, the Anchor Steam from Anchor Steam Brewing, San Francisco will do the trick.
Location - 1541 W Bryn Mawr Ave, Chicago, IL 60660, United States
Elixir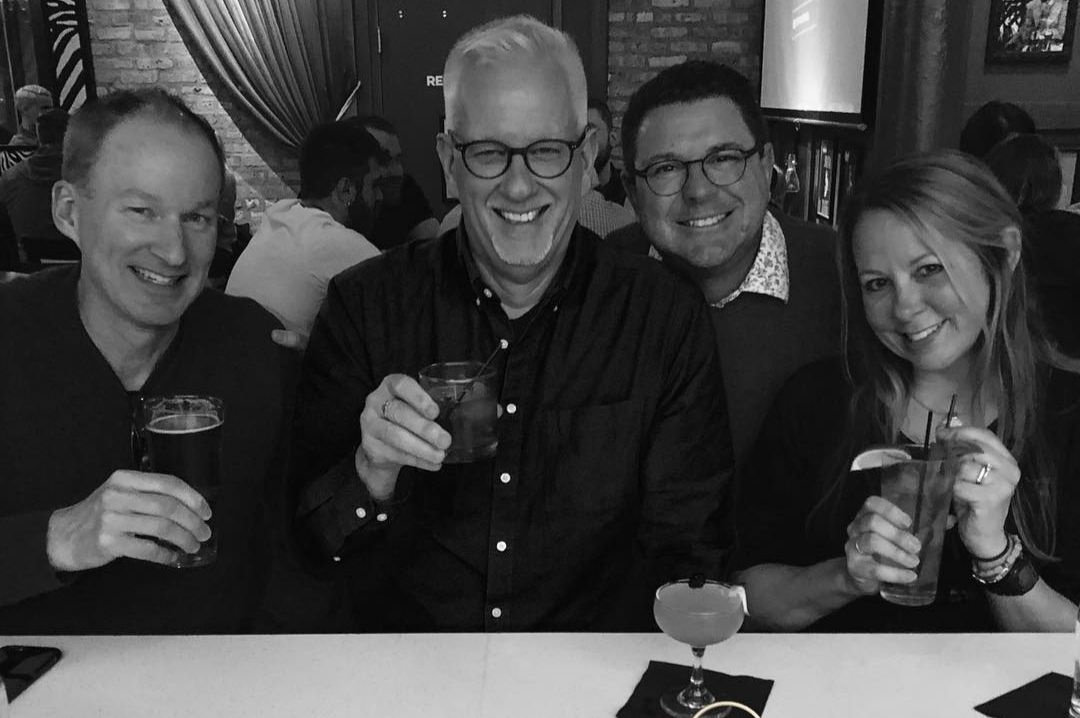 Elixir Andersonville, Source Facebook
Elixir is like a cocktail lounge, a perfect spot to have a few drinks with friends or with your date. Explore their new signature cocktails and large-format drinks crafted by mixologist Vlad Novikov. Try the I'm Not Your Sweetheart, made with Plymouth Gin, Mathilde Peche, Campari, pineapple, and lemon juices. From the kitchen it shares with its sister establishment, Replay, have the glazed crispy pork belly, beef, and chihuahua cheese empanadas.
Location - 1509 W Balmoral Ave, Chicago, IL 60640, United States
Farraguts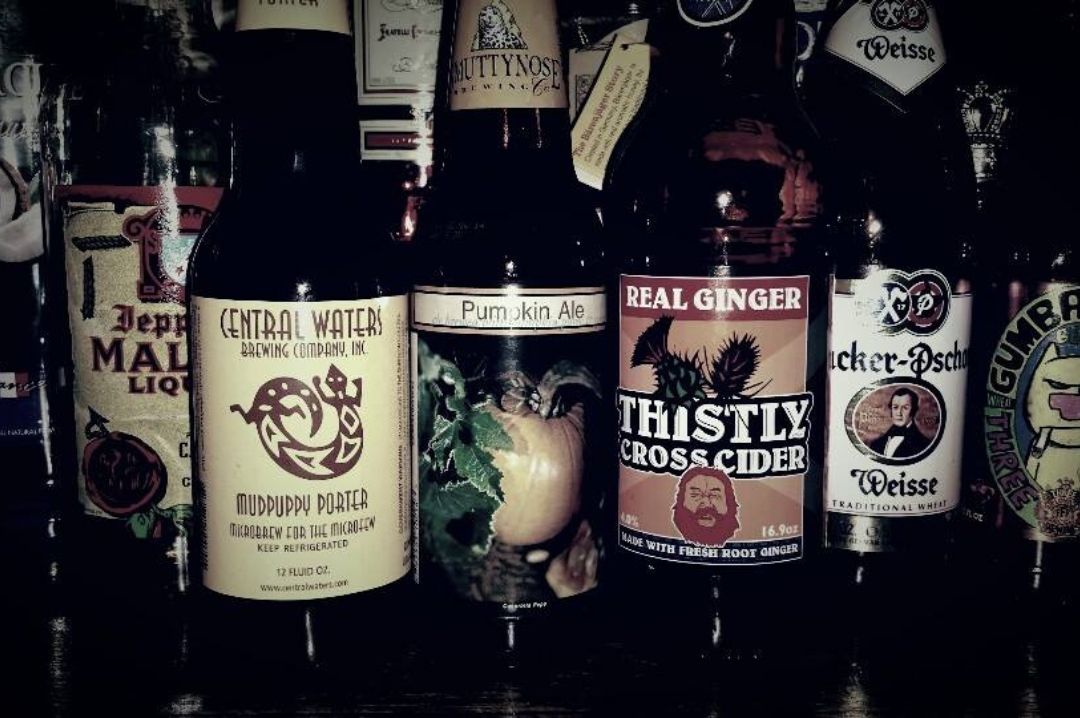 Farraguts, Source Facebook
For a good tavern without the fluff, Farragut's is a go-to. Perfect for after-work drinks or beer; it is always brimming with the Andersonville crowd. The pool table, darts, and jukebox keep you amused and the cheap drinks keep you tipsy as you lose track of time. The friendly service and welcoming atmosphere come with a touch of midwestern warmth and camaraderie among the group and bartenders. Farraguts has a great beer selection which they offer for $2.5 a pint on Tuesdays. La Trappe Witte and Le Tub are some cocktails that we recommend. Farragut is the best place to wind down after a long day of work.
Location - 5240 N Clark St, Chicago, IL 60640, United States
Hopleaf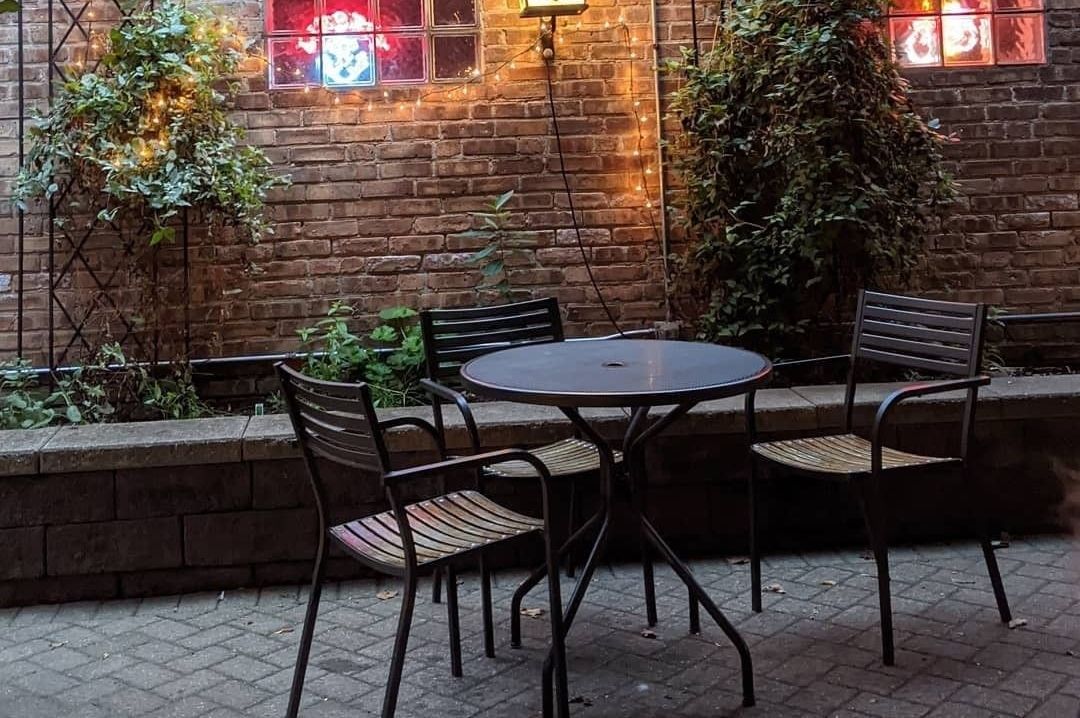 Hopleaf, Source Instagram
Hopleaf brags an impressive list of authentic beers, spirits, and wines. With wines like the Cotes Du Rhone 2015 and Maplewood Son of Juice, it's no wonder this bar cuts the list. Not only do they carry a great drink menu, but they also provide delicious eats, unique and Belgian-style. It is a wonderful place for intimate conversations and relaxation.
Location - 5148 N Clark St, Chicago, IL 60640, United States
Marty's Martini Bar

Marty's Martini Bar, Source Facebook
The namesake drink at Marty's Martini Bar arrives strong and filled to the brim. The signature cocktails served here are inventive including the chocolate hazelnut and strawberry shortcake martinis. Marty's bartenders also pour beer and glasses of wine to your heart's content.
Location - 1511 W Balmoral Ave, Chicago, IL 60640, United States
Fireside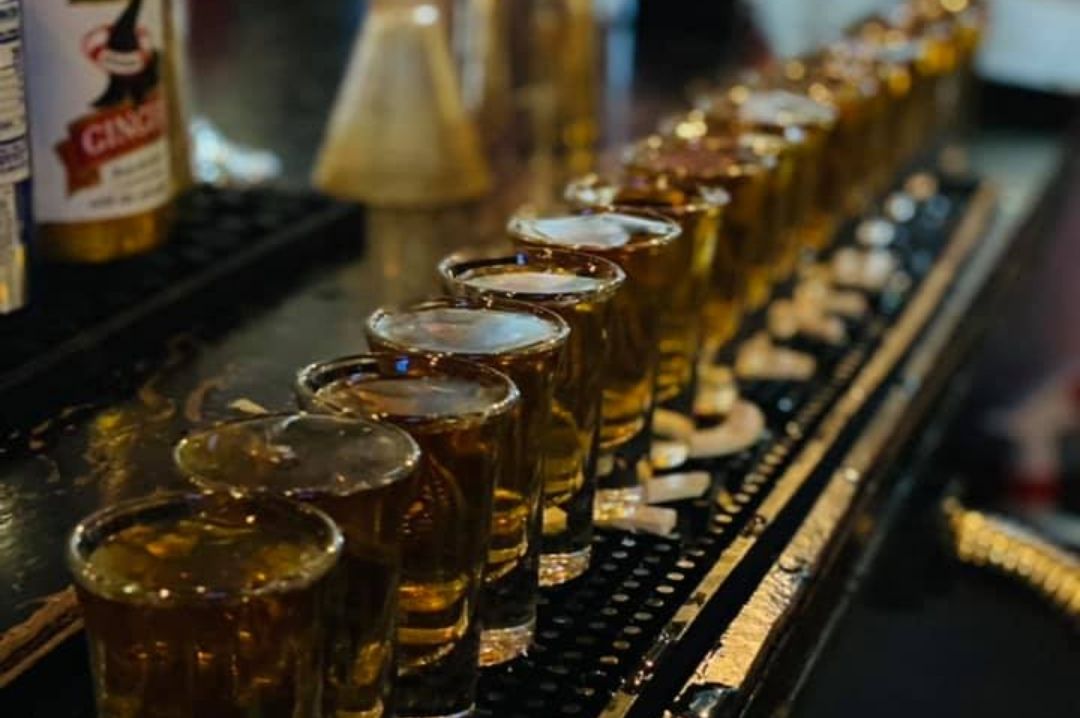 Fireside Chicago, Source Facebook
Ravenswood locals flock to Fireside bar for the warmth. Everyone loves the covered, heated patio and the coziness it offers. Order a Scotch on the rocks and find yourselves drinking from a full highball glass. The Mango De La Calle Margarita and Watermelon Mule are our favorites.
Location - 5739 N Ravenswood Ave, Chicago, IL 60660, United States
Replay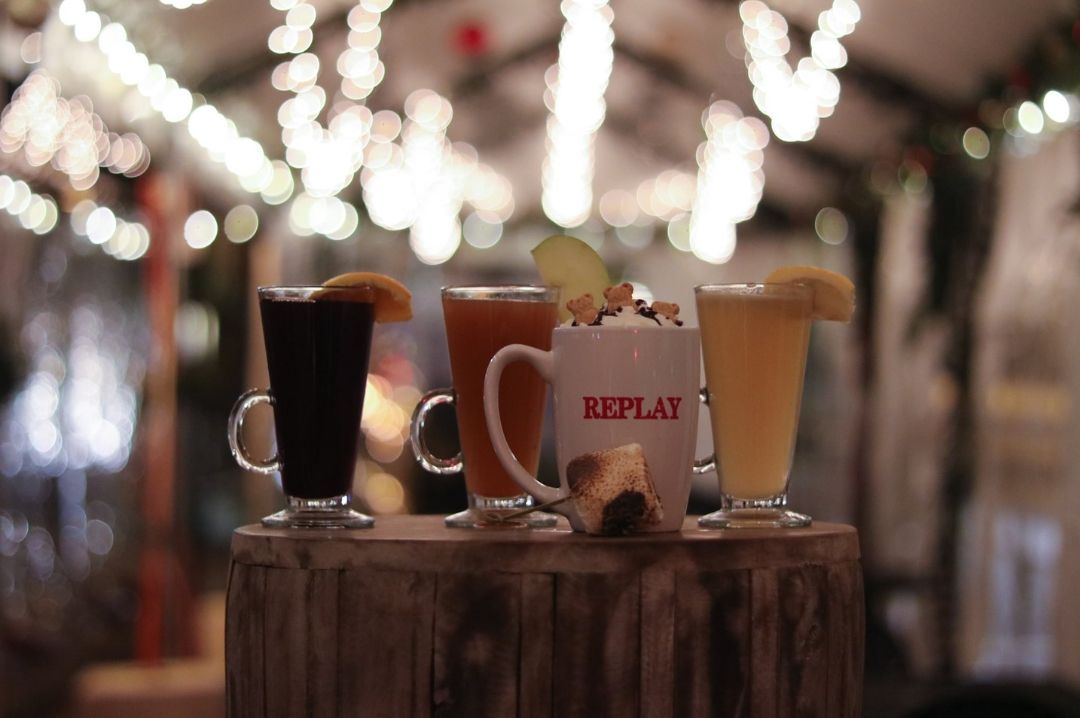 Replay, Source Facebook
Replay Andersonville has all the entertainment you may need. This comfortable bar has multiple TVs showcasing sports, and arcade games. They're also vegetarian-friendly and carry a great selection of beers, classic cocktails, and bourbons like Apex Predator, Foggy Geezer, and Black Widow Smash.
Location - 5358 N Clark St, Chicago, IL 60640, United States
Lady Gregory's Irish Bar & Restaurant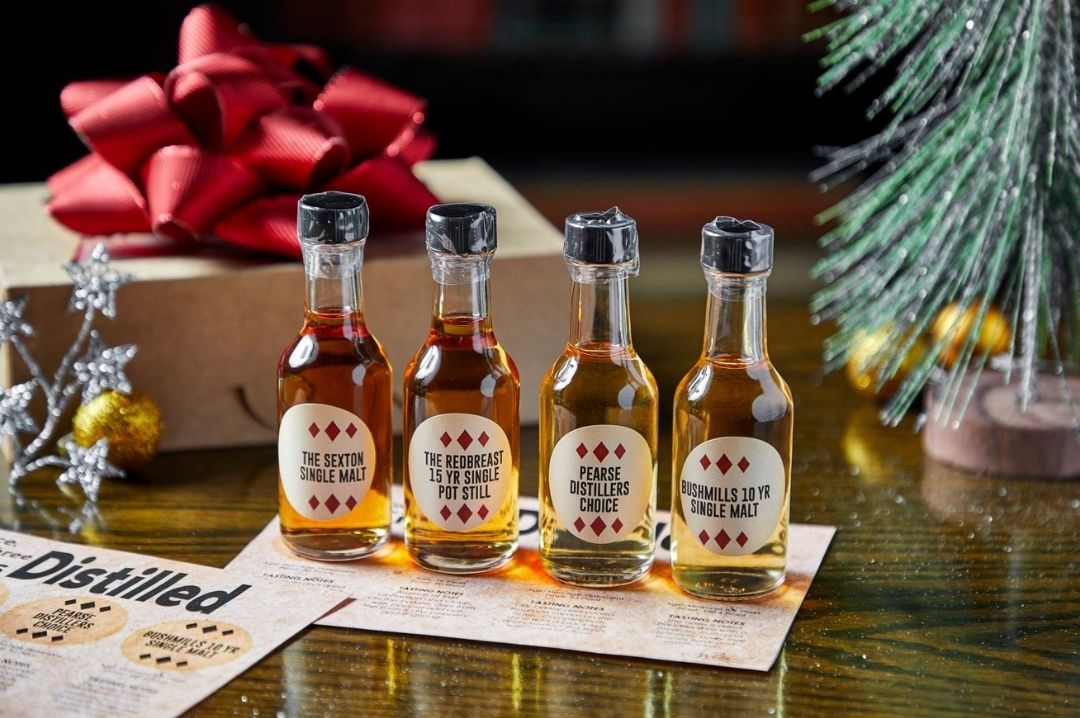 Lady Gregory's Irish Bar & Restaurant, Source Facebook
Many Chicago neighborhoods have a beloved Irish pub, and Andersonville has Lady Gregory's. The food here is simple and goes well with a pint of beer. Expect comforting dishes like chicken pot pie, meatloaf, lobster mac and cheese, and decadent sandwiches. But the pub grub isn't the only star here, Lady Gregory's bartenders pour around 100 brews and 300 whiskeys. Cocktails like Strawberry Fields and Moscow Mule are some of our recommendations. The establishment has a beautiful seating area with a library and fireplace to get comfortable in.
Location - 5260 N Clark St, Chicago, IL 60640, United States
Joie De Vine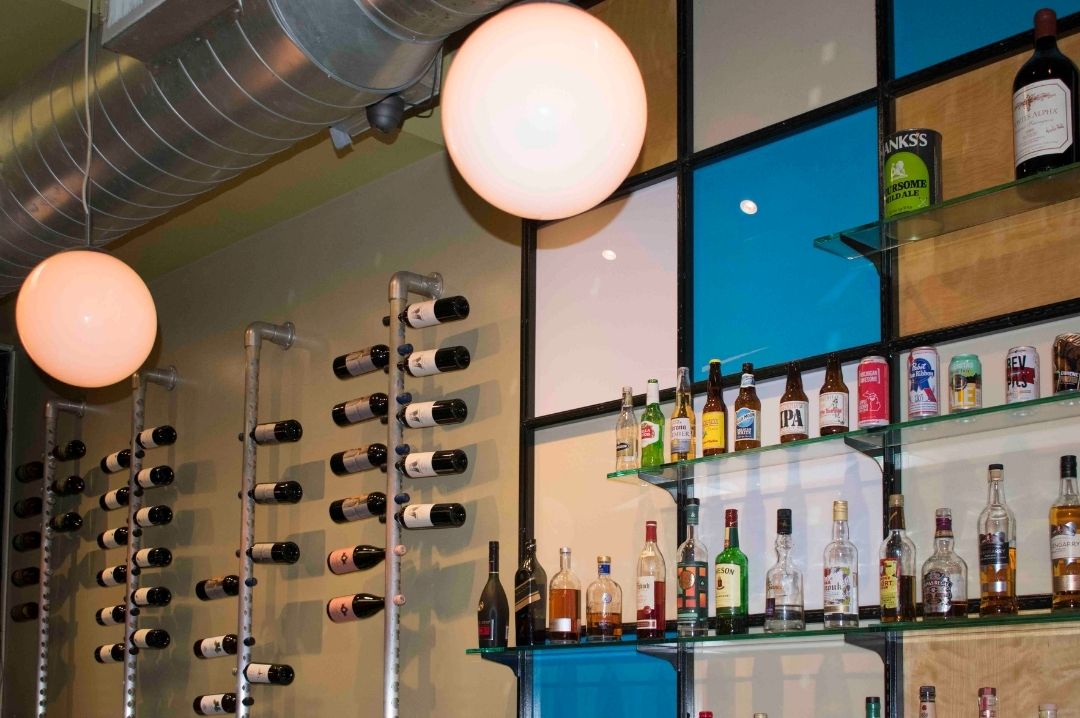 Joie De Vine, Source Facebook
At Joie De Vine the bartenders make you a drink tailored to your tastes. It's an unusual approach to cocktail making, but it seems to work. You can get both a rye cocktail with lemon, ginger, and orange bitters and a gin-based drink with cucumber and "spanked" mint, light and well balanced. The beer selection is likewise impressive, about 100 different bottles, many of them rare or unusual like Calipaso with red or black berries, black cherry, spices, and pepper and Hess with fruity highlights and a balanced acidity.
Location - 1744 W Balmoral Ave, Chicago, IL 60640, United States
Uvae Kitchen and Wine Bar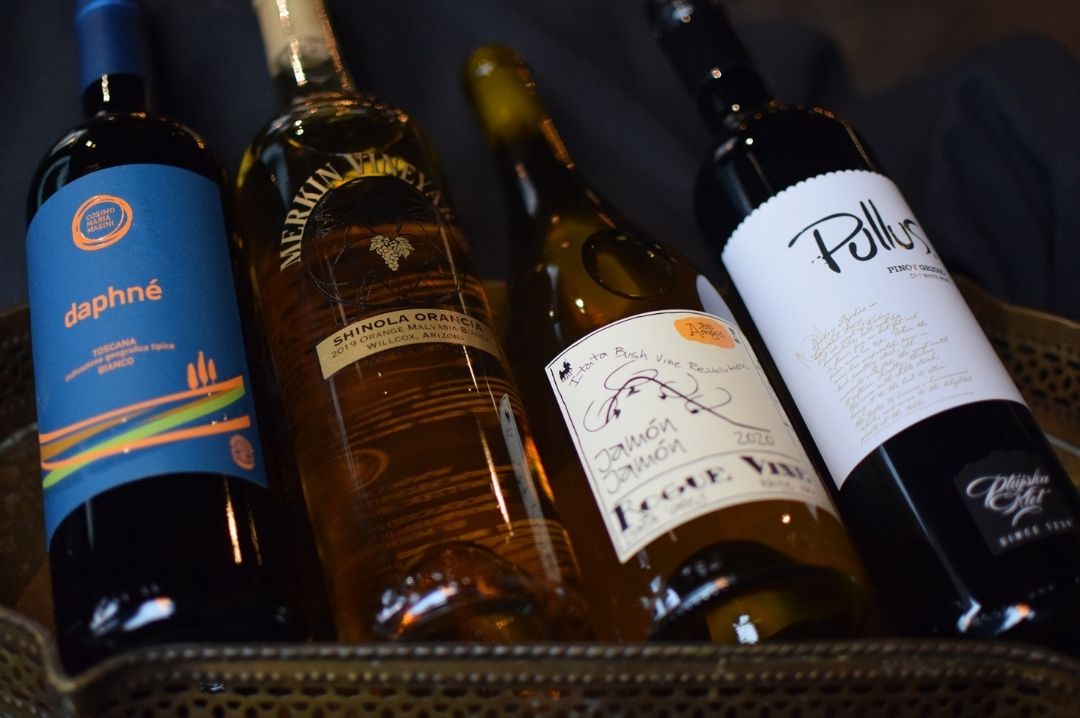 Uvae Kitchen and Wine Bar, Source Facebook
Uvae Kitchen and Wine Bar serve recipes steeped in tradition, handed down by those before them, forming the foundation of their New American cuisines. Their food is a merging of unique and diverse ingredients. They offer balance, flavor, and ingenuity in their food and service to our community. You can try the burrata snack, braised pork, roasted duck, and the profiterole special, they are excellent. The huge patio has personal space heaters for each table and a cozy and relaxing ambiance. For cocktails, try the Bee Wise and the Durango that are fabulous. Sun Kissed Rose and Uvae Manhattan are also worth trying. This place has such a great value for the quality of food and the great wine.
Happy hour - Wed to Sat 5 pm to 6.30 pm where you get $1 oysters, $1 shrimp cocktails and $4 draft bubbles.
Location - 5553 N Clark St, Chicago, IL 60640, United States
Header Image: Little Bad Wolf, Source Facebook