The Ultimate List of LGBTQIA+ friendly bars in Chicago
An intensive compilation of queer friendly joints across town for you to make the most of the upcoming PRIDE Weekend!
Chicago's nightlife is a lot like the city itself — inclusive, diverse, and welcoming to all. It has some of the most renowned drag performers, incredible queer nightlife artists of all kinds, and queer neighborhoods teeming with bars and clubs.
And what better time to treat yourself to the flamboyance than the PRIDE weekend i.e 25th-26th June?
This LGBTQ-owned hotspot is one of the most popular bars in Northalsted, and one of the biggest in Chicago. Sidetrack is famous for its sprawling layout with multiple levels and rooms including a roof deck that's open whenever the weather cooperates that fit more than 1,000 party-goers. Huge video screens play new and classic music videos. The owners are also local activists who helped pass local anti-discrimination legislation in the 1980s.
There's never a cover, and you'll also find one of the more extensive drink menus here, complete with a decent wine and beer list and Sidetrack's famous frozen cocktails.
Sidetrack is generally heralded as the king of Chicago gay bars, and not for no reason : This behemoth bar has been a standout in the community since 1982
Sidetrack attracts a slightly older crowd than most Boystown spots do, with patrons ranging from their early '20s into their '50s and '60s.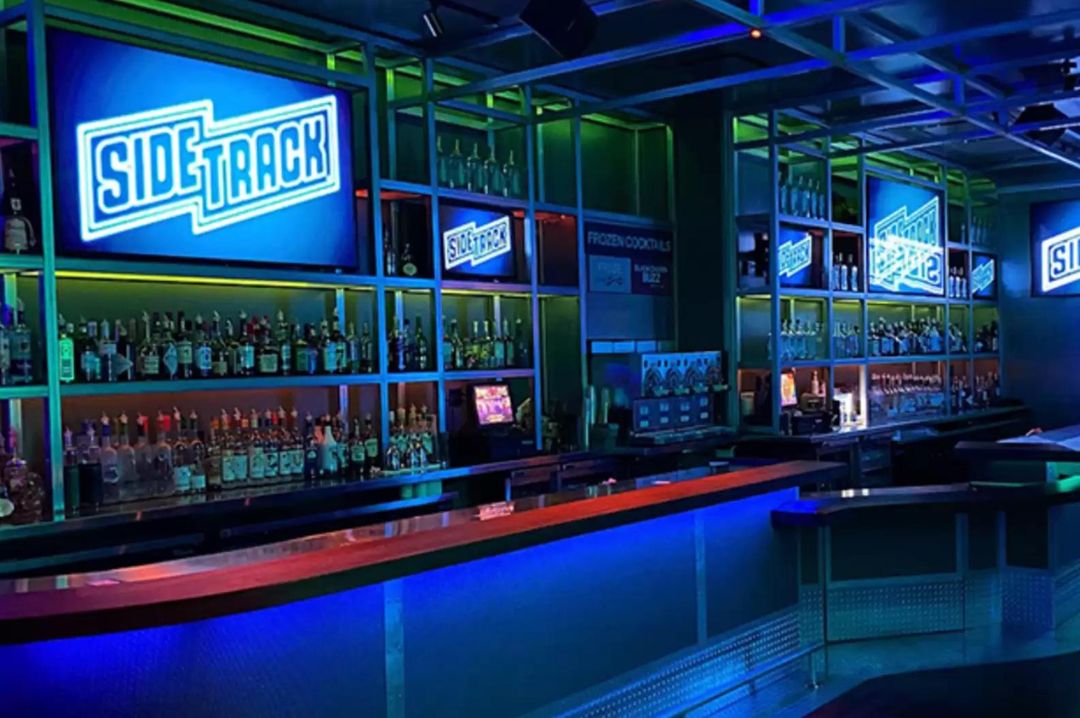 Address : 3349 N Halsted St, Chicago 60657
For reservations : (773) 477-9189
In Andersonville, Nobody's Darling is a black-owned, queer cocktail bar designed for women.
Named for an Alice Walker poem that celebrates "outcasts' ' and individualistic folks of all tribes, this narrow cocktail bar was conceived as a welcoming hangout, outfitted with sexy chandeliers and plenty of tables lining the sidewalk for those who prefer to drink outdoors.
Nobody's Darling has emerged as a go-to neighbourhood hangout since its summer 2021 debut. It is also home to drag brunches, pop-ups from local chefs, and some of the tastiest and cheekily named drinks around including alcohol-free/CBD options
Every cocktail on the menu falls into one one of three categories: riffs on classic drinks called Darling Cocktails, options that contain higher concentrations of alcohol called Boozy Darlings and zero-proof concoctions that are called Darling, Your Drunk (perfect for those who don't drink... or those who have had too much to drink. Whenever possible, Nobody's Darling sources ingredients from Black- and queer-owned businesses, including local brand Playpen Vodka and Black-owned distilery Uncle Nearest.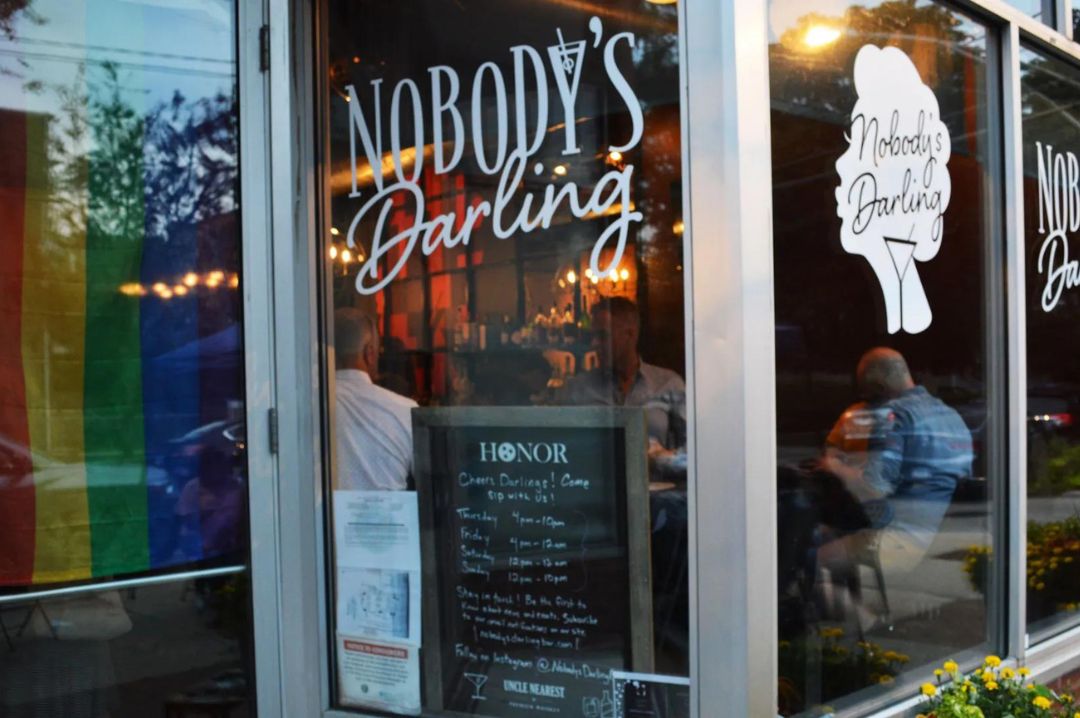 Address : 1744 W Balmoral Ave, Chicago 60640
Reservations : 773-654-3345
One of the city's oldest gay bars, Jeffery Pub is a neighborhood institution and one of Chicago's first black-owned gay bars, making it all the more meaningful for the spot's many regulars. Don't miss the live entertainment, like karaoke nights, Silky Soul Sundays, and a lively dance floor featuring everything from pop to house music.
This historic mainstay dates back to the 1960s and is still popping to this day. They have themed nights like "Blame it on the Alcohol Saturdays" and "Forbidden Fridays" with a rotating line-up of gorgeous and talented startenders.
The South Shore pub has incubated some of Chicago's premier African-American drag queens, and regularly hosts amateur drag shows several nights a week. The music ranges from hip-hop to disco to house, and the drinks stay cheap and strong.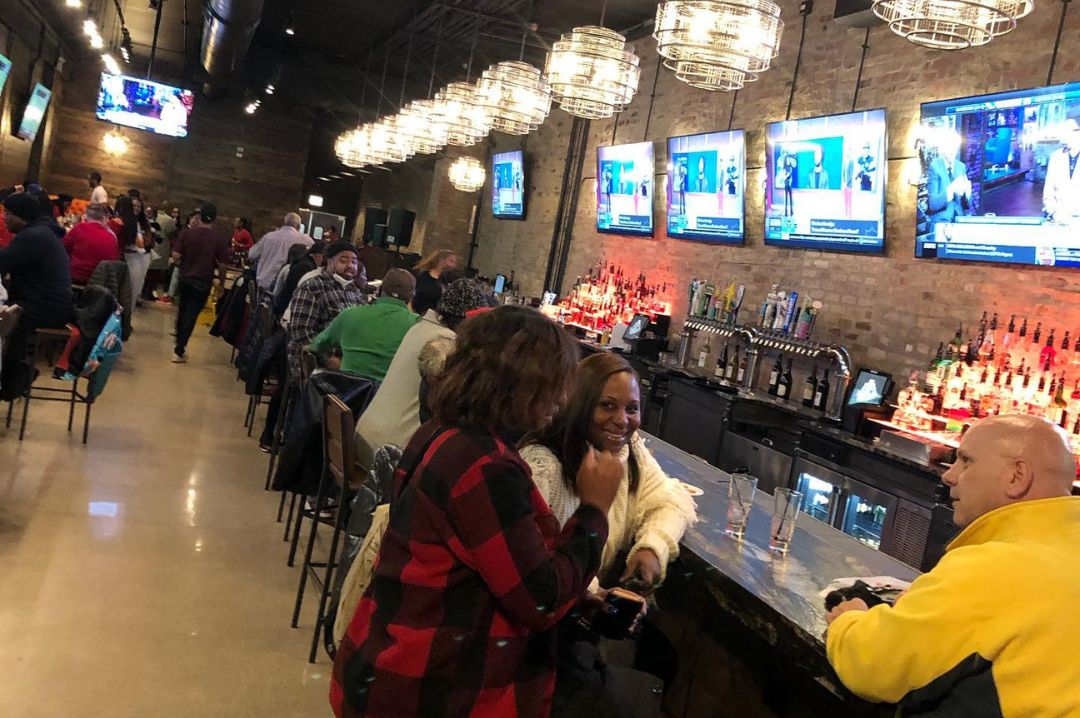 Address : 7041 S Jeffery Blvd
Reservation : (773) 363-8555
This lively and colourful spot is part LGBTQ hangout, part art gallery. The walls are plastered with the owner's personal collection of paintings and photos, including big names like Diane. A funky, divey cocktail lounge in one room, and a dance floor in the room adjacent. The second Friday of each month, Big Chicks hosts FKA i.e Formerly Known As, a long-running dance party dedicated to welcoming folks of all genders.
Visit Big Chicks for trivia, the free Sunday night buffet, and the themed dance parties — then come back the next morning for brunch at the attached sister restaurant Tweet.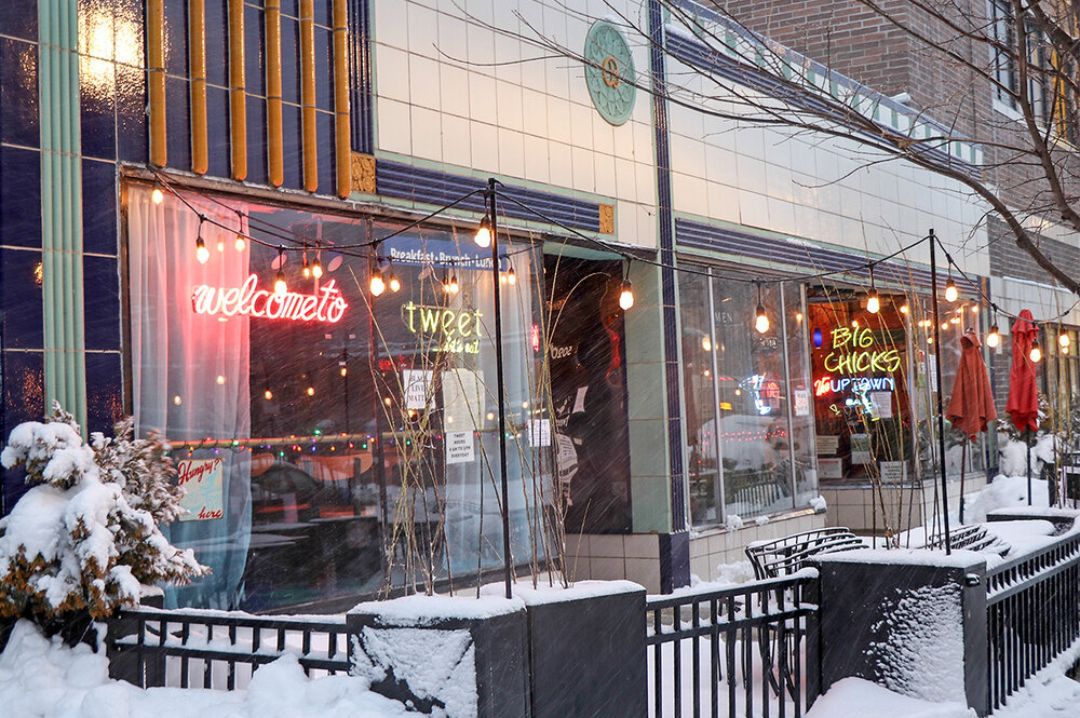 Address : 5024 N Sheridan Rd Chicago, IL 60640
Reservation : (773) 728-5511
If you know, you know—the true Berlin experience doesn't start until after midnight. Bring cash for the cover on the weekends, and prepare for a combination of dancing and performances from some of Chicago's top talent. A bonafide Boystown institution, they've kept their post-uprising reopening promise to stop catering predominantly to cis-white performers and clientelle, with recent lineups showcasing far more Black, brown, trans, and GNC folks than past rosters. One thing that hasn't changed? You'll still feel every single Berlin Bomb you pounded the next morning.
Berlin is one of the best nightclubs citywide, parties ranging from glittery ragers hosted by drag queens to experimental installations hosted by art students. As a 4 a.m. bar, Berlin becomes a late-night hot spot once most Boystown bars close at 2 a.m.This freak-friendly dance destination in Lakeview built its reputation back in the mid-'80s with a mix of German new-wave music, blending modern electro with retro, and nights devoted to Madonna, Björk, Depeche Mode and Robyn. Goths and gays are extra welcome, but the scene here is made up of almost everyone. Thursday night's Stardust a major locus of creativity in nightlife, especially in its trippier monthly Total Therapy incarnation, the last Thursday of each calendar page.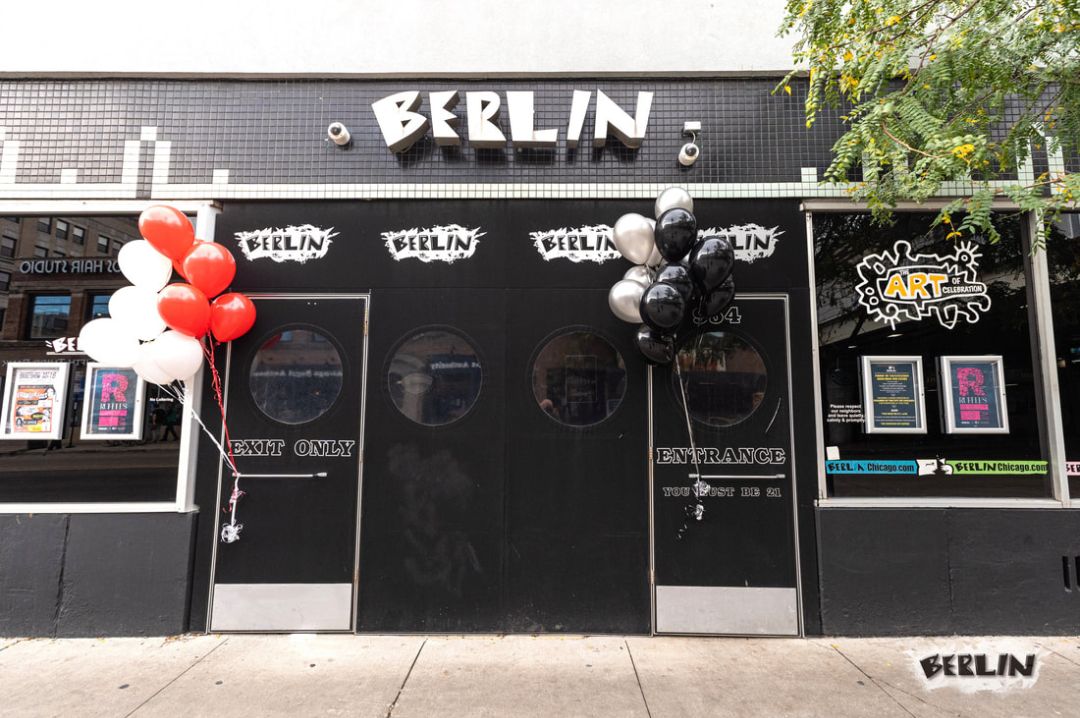 Address : 954 W Belmont Ave Chicago
Reservations : 773-348-4975
A Northalsted essential, the welcoming Roscoe's Tavern has been a go-to for the local LGBTQ community for more than 30 years. Come for the drink specials, pool table, and outdoor patio — and stay for their famous Roscoe's Drag Race, billed as the city's longest-running amateur weekly drag competition. Other popular events include duelling pianos, themed dance nights, and karaoke hosted by Chicago cabaret legend Honey West.
Roscoe's has a beautiful main bar, a dance floor, two back bars, an outdoor patio and all the Lady Gaga you desire, so the Boystown gay bar brings a lot to the table. The drink specials are the best in the neighborhood, with $12 cocktail pitchers during the week (they're $15 on weekends), $5 shots and bombs each day, and $1 Mlller Lites on Sundays.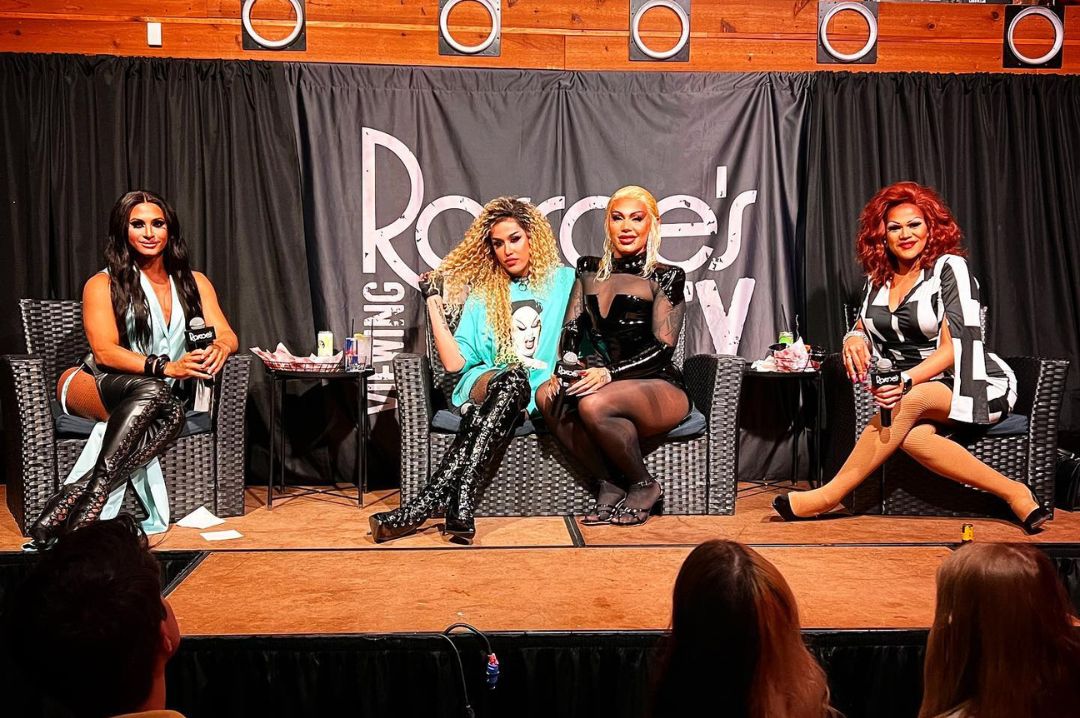 Address : 3356 N Halsted St Chicago 60657
Reservation : https://roscoestavern.simpletix.com/
Scarlet might be smaller than other Boystown haunts, but that doesn't mean it's reserved for quiet conversation. Peek through the billowing fog and laser light show and you'll find Queens and Kings mingling in the packed crowd of gyrating bodies. With $5 drink specials and $10 Champagne bottles on Sunday Fundays, this hideaway was tailor made for boozin' on a budget.
From wild dance parties to live viewings of Ru Paul, you will always have a fantastic time at the Scarlet Bar! Great drink specials and skilled DJs set this little dive apart.
Address : 3320 N Halsted St Chicago, IL 60657
Reservations : (773) 348-1053
Looking for a gay bar near downtown Chicago? This old-school spot is the place. Tucked away above the bustling streets of Streeterville, Second Story is a relaxed refuge that's remained virtually unchanged since it opened 35 years ago. The bar is one of the last remnants of "Tower Town", a former bohemian enclave that was known as an epicentre of LGBTQ life in Chicago.
This cash-only gay bar and club in Chicago is basically a speakeasy for the LGBTQ+ community, except, instead of being subterranean, it's vertically smushed between a psychic shop and an Armenian restaurant.
You wouldn't believe the brand of tie-loosened debauchery that happens at this fantastic dive on a nightly basis. Unless, of course, you climb the carpeted stairway—following the thumping bass and uninhibited laughter coming from behind the heavy, unmarked door—and step inside. Once you see this place, you'll believe anything.
Address : 157 E Ohio St Chicago 60611
Reservation : 312-923-9536
The SoFo Tap is the epitome of a laid back neighbourhood bar. It features a spacious outdoor beer garden, classic jams on the jukebox, and a selection of works by local artists. Things get a little rowdier later in the evening, especially during themed events like Frat Night and Chicago's Best Bear Night. Their motto — no cover, no attitude — applies every night of the week. Andersonville's friendly bear bar is fun in all weathers with weekly activities like karaoke and trivia, but really shines in the summer with its cozy back patio.
This bar's got all the fixins: a dartboard, a jukebox, flat-panel TVs, drink deals every night, and a lovable crowd you'll fit right into.
Your four-legged pal can even make new friends as dogs are welcome to roam free during "doggy days" on Saturdays from noon to 3pm.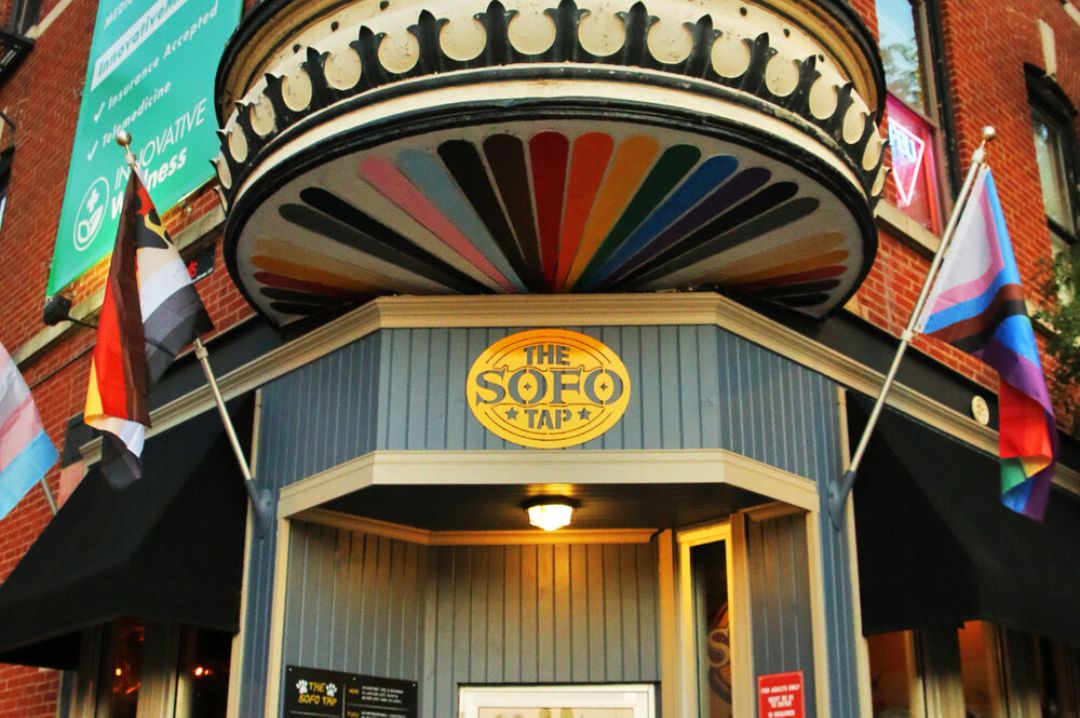 Address : 4923 N Clark St Chicago 60640
Reservation : 773-784-7636
Written by Stuti Khetan, Beverage Trade Network