The perfect date night spots in Chicago
Your date night just got better.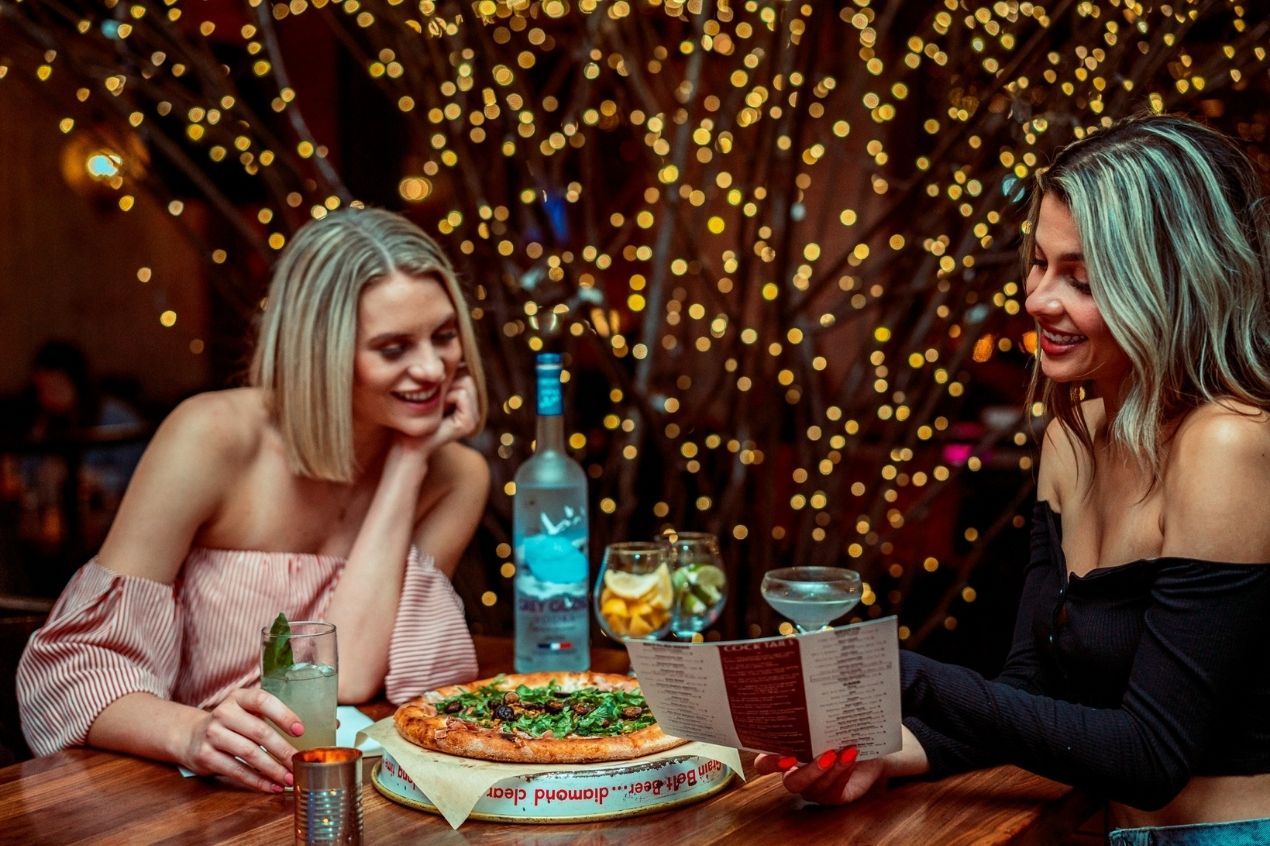 Chicago might not be the city of love, but there are quite a number of bars and restaurants that create the ideal setting for the perfect date.
Whether you're planning to woo someone on the first date or are just on a night out with your partner - these spots will give you the best of the best, including overflowing drinks, a romantic ambiance, and of course, great food.
Geja's Cafe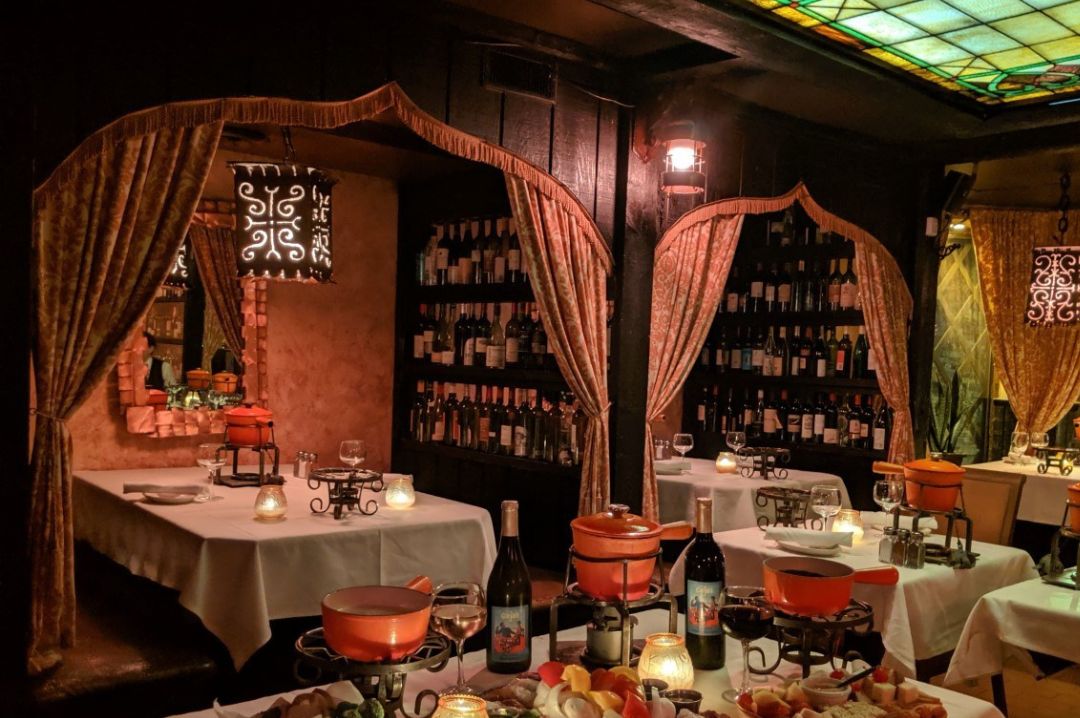 At Geja's Cafe, source: Facebook
What's more romantic than a fondue date? Established in 1965, Geja's Cafe has been serving Chicagoans as well as out-towners a classic fondue dining experience for over 5 decades.
Inside the cafe, it is dimly lit with candles all around and live-classical and Flamenco guitar music, creating a romantic and cozy atmosphere.
You can go for various fondue combinations, from vegetables to meats and seafood. Pair your dish with a wine, they have an extensive selection from sparkling, red, white to rosé. Don't forget to end your date with their famous chocolate fondue.
Where - 340 W Armitage Ave, Chicago, IL 60614
Hours - Wed and Thu (5 pm - 9 pm)
Friday (5 pm - 10 pm)
Saturday (4 pm - 10 pm)
Sunday (4 pm - 9 pm)
Gilt Bar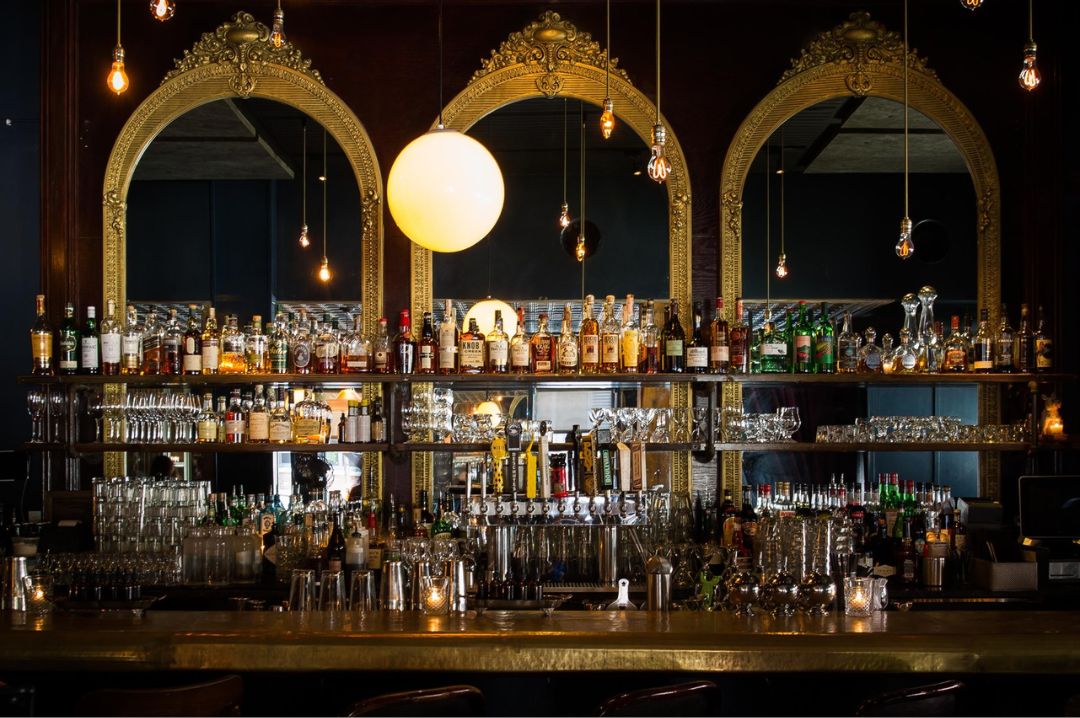 At Gilt Bar, source: Facebook
Gilt is an upscale bar offering its patrons the pleasure of eating at a bar and drinking in a restaurant. This renovated lounge's interior welcomes you with marble floors, timbered ceilings, low-light setting, which all blend into one romantic setting.. The place serves a classic American menu with global wines and cocktails from their bar. During their happy hour, the bar offers a 20% discount on all orders and $5 beers. Head out to Gilt Bar and try the Truffle Bucatini, which includes fresh pasta in burgundy truffle cream sauce and one of their house cocktails like the Boulevardier. Turn up on Wednesdays and avail their Wine Wednesday special where they provide wine bottles at half price.
Happy Hours - Wed-Sun (4 pm - 5:30 pm)
Where - 230 W Kinzie St, Chicago, IL 60654
Hours - Wed-Sun (4 pm - 10:15 pm)
Bar Siena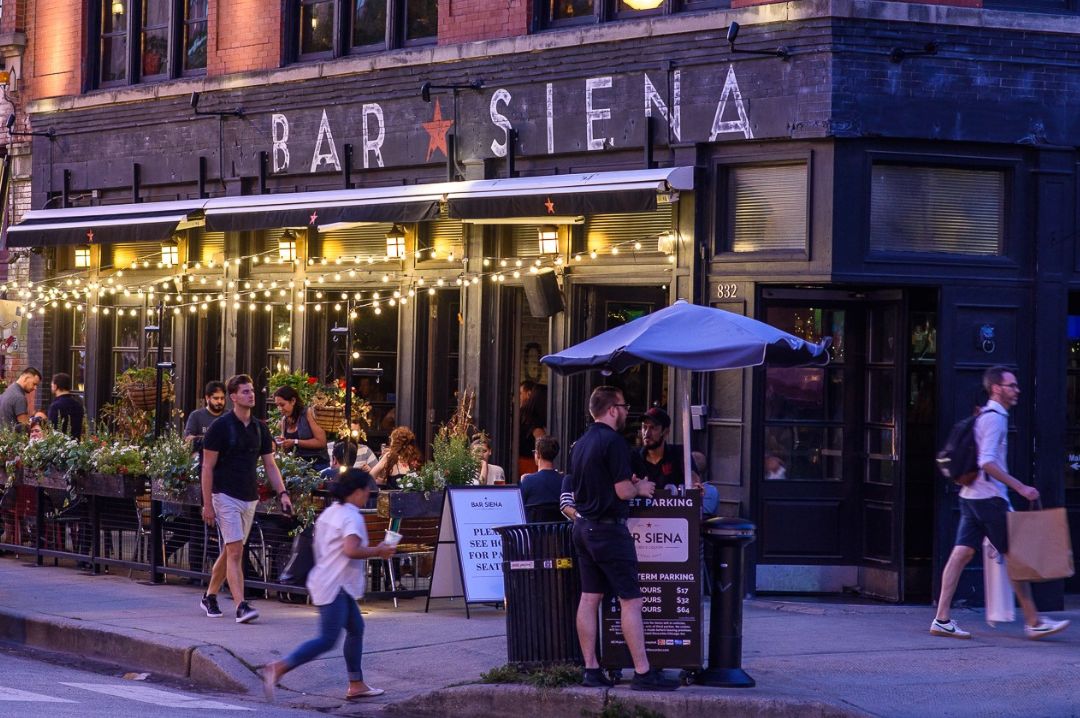 At Bar Siena, source: Facebook
Located in the heart of Chicago's most historic West Loop, Bar Siena is the sibling of DineAmic Hospitality's River North staple eatery, Siena Tavern. This bi-level bar with Italian fare is the ideal spot for a lunch date, date night, or late-night drinks.
Chef and partner Fabio Viviani have created quite the food menu, which includes everything Italian from street food, to a pizza bar as well. If you're keen on splitting a pizza with your better half, we recommend the Carne Pizza topped with Italian sausage, prosciutto Cotto, cherry smoked bacon, and soppressata. Don't forget to go for the frozen Aperol Spritz to add the right amount of sparkles to your night.
Where - 832 W Randolph St, Chicago, IL 60607
Hours - Mon-Wed (11:30 am - 11:30 pm)
Thu and Fri (11:30 am - 2 am)
Saturday (10 am - 3 am)
Sunday (10 am - 11 pm)
Bavette's Bar & Boeuf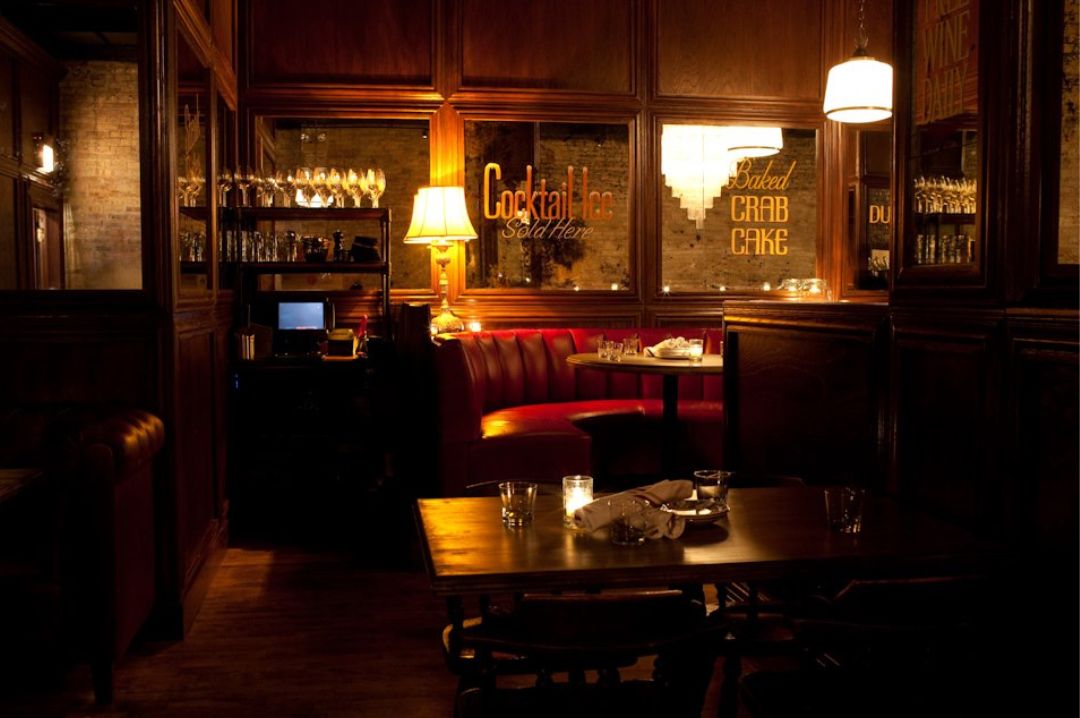 At Bavette's Bar & Boeuf, source: Facebook
Bavette's Bar and Boeuf is an iconic upscale steakhouse with a New American menu in an ornate setting. Inside the bar, it is dimly lit with wood, exposed brick walls, dangling light fixtures, and Chesterfield-style sofas, giving it a speakeasy ambiance. While this spot might be a little too lowkey for a first date, if you and your partner need a night to get away from it all, then Bavette's Bar and Boeuf is the place.
You can indulge in steaks, cocktails, and a finely curated list of international wines. Other than this, the kitchen also deserves praise for its more unexpected options like a fresh-baked crab cake with remoulade. We recommend trying Bavette's signature dish Dry-Aged Bone-In Ribeye, which includes 42 days dry-aged, béarnaise, and steak salt with your choice of cocktail or wine.
Where - 218 W Kinzie St, Chicago, IL 60654
Hours - Mon-Thu (4 pm - 10:15 pm)
Fi and Sat (3 pm - 10:15 pm)
Aba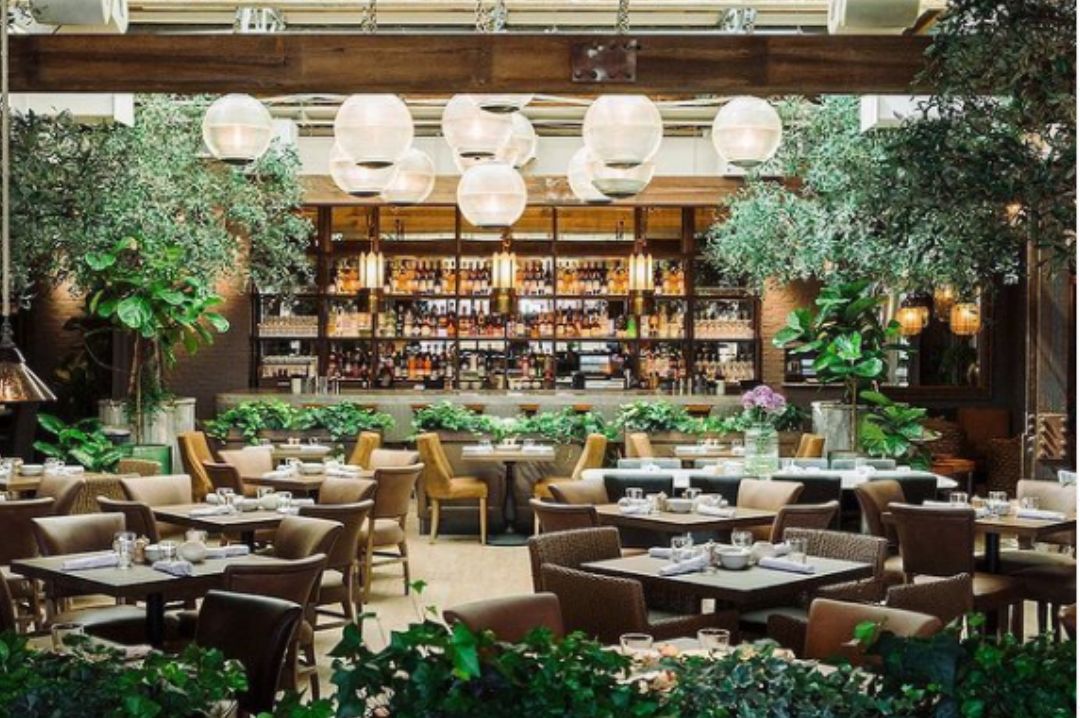 At Aba, source: Instagram
Housed in Chicago's historic Fulton Market District, Aba is a posh destination for Mediterranean fare and cocktails, featuring a rooftop patio. Chef CJ Jacobson incorporates a lighter style of cooking at the restaurant. The menu is influenced by the Mediterranean including Israel, Lebanon, Turkey, and Greece.
We recommend trying their signature dishes like the Crispy Short Rib Hummus, Muhammara, Jerusalem Bagel with Labneh, Char-Grilled Lamb Chops, or the Skirt Steak Shawarma. The bar card is crafted by their lead mixologist Liz Pearce and showcases rare Mediterranean-inspired wines and spirits. Try the Mediterranean Mule made with herb-infused basic vodka, ginger, Galliano, lime, and almond with any of their signature dishes.
Where - 302 N Green St 3rd Floor, Chicago, IL 60607
Hours - Mon-Thu (4 pm - 10 pm)
Friday (4 pm - 11 pm)
Saturday (3 pm - 11 pm)
Sunday (3 pm - 10 pm)
Arbella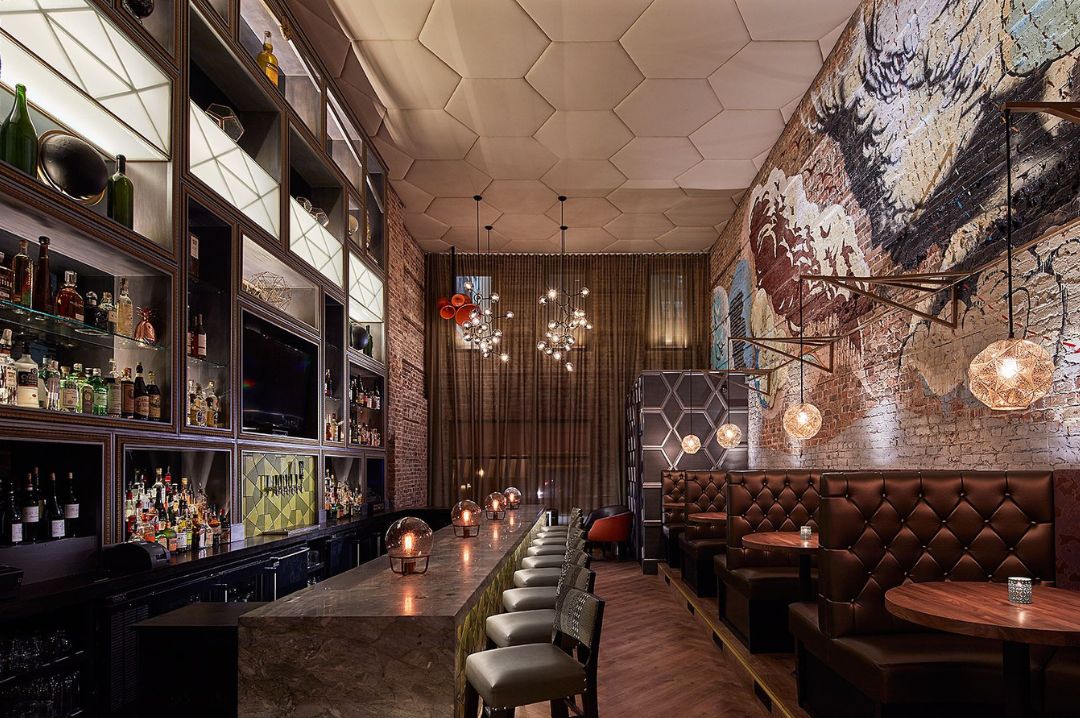 At Arbella, source: Facebook
Arbella is Chicago's River North neighborhood cocktail bar serving globally inspired cocktails and street food inspired by the team's international travels and diverse backgrounds. The place is known as the meeting point of art, food, music, and mixology. Here there is no place for pretentiousness, they just want to serve awesome cocktails and delicious bar bites. If your night is going to be filled with cocktails and a special someone, then Arbella should be on your list.
The kitchen offers eclectic small plates of fries, chicken tenders, spring rolls, and tacos. Whereas the bar provides housemade and classic cocktails like old-fashioned along with a list of beers and wines. We love the Jungle Kitty cocktail, made with dark rum, hibiscus, lime, pineapple, and Campari.
Happy Hours - Tu-Sat (5 pm - 7 pm)
Where - 112 W Grand Ave, Chicago, IL 60654
Hours - Tue-Fri (5 pm - 2 am)
Saturday (5 pm - 3 am)
Header image, source: Facebook Bar Siena