The Best Happy Hour Den for you to Visit in Chicago
There is something for every happy hour craving in Chicago, from glamorous rooftop bars to cozy craft cocktail places!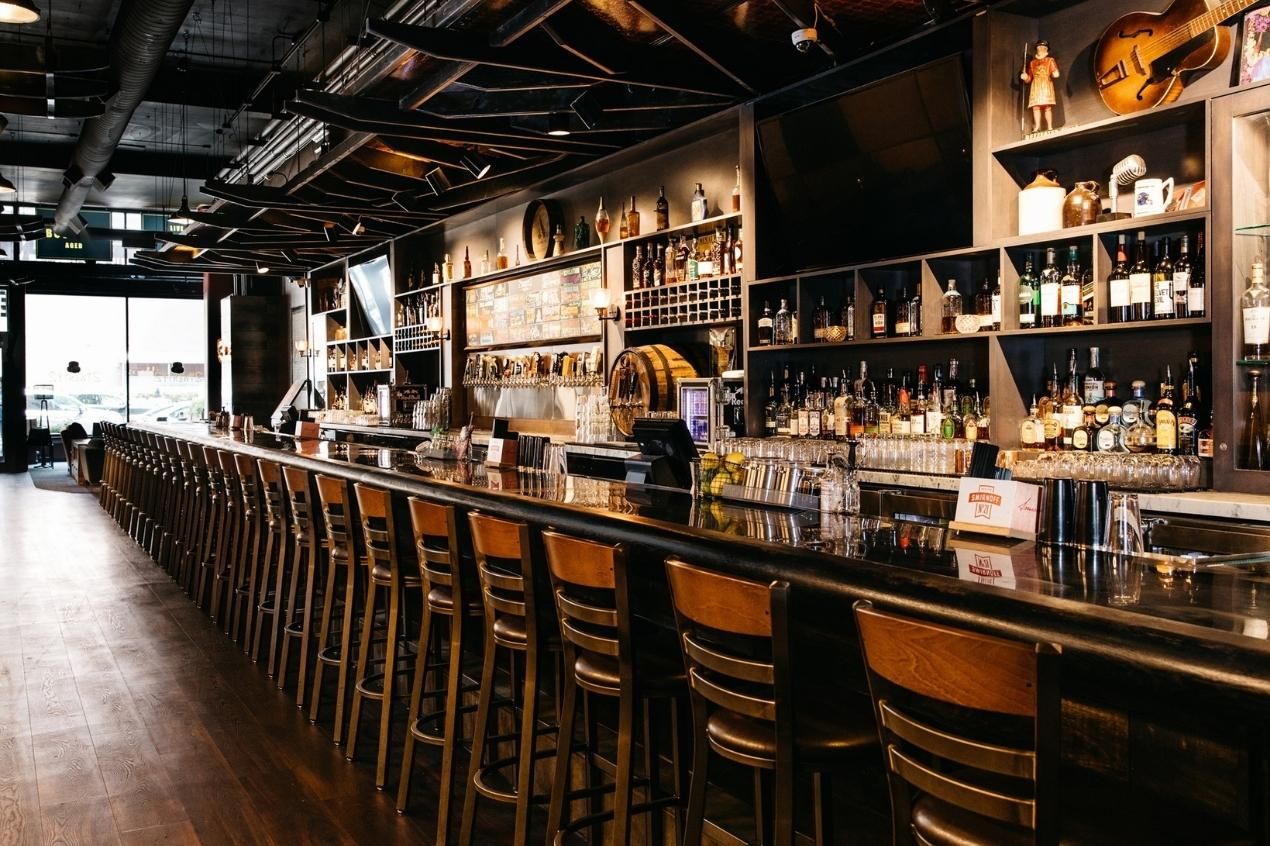 Sure, gas prices are skyrocketing and flights are nearly impossible, but there's always a happy hour to cheer you up! And, given the current high cost of flying, it appears that you'll be spending a considerable amount of time drinking in your home city, so you might as well get some value for your money. Budget-friendly happy hours exist in Chicago's neighborhoods, offering affordable drinks and munchies in a variety of settings.
Whether your concept of after-work happiness is a quiet speakeasy-style watering hole, a fancy Gold Coast drinking cave, or simply a place where you can show your buddies how to play ping-pong while slurping vodka drinks as cheap as Gatorade, there's a happy hour bar out there with your name on it. Here's where to save money during happy hour at one of Chicago's greatest bars.
Bernie's Chicago
Image Source- Bernie's Chicago
Bernie's Chicago is situated at the corner of Erie and Orleans Streets in the historic River North district. The restaurant has a relaxed and casual atmosphere with an interesting mix of seating and design. It's ideal for parties, family-style dinners, and happy hour.
Bernie is managed by Chef Zack Sklar, a successful restaurant investor, and food expert. He believes in masterfully prepared Italian cuisine. You can enjoy their seasonal menu as they use fresh local ingredients. Happy Hours at Bernie starts from 4:30 - 6:30 pm Monday to Saturday.
During the happy hours, you can taste their discounted wine and cheap house sangria. You will also get special cocktails like the Moscow Mule, Bernie's Gin & Tonic, Mood Indigo, and many more that you can pair with the small bites.
Happy Hours:
Monday - Friday
4:30 - 6:30 pm
Address:
660 N Orleans St
Chicago, IL 60654
Brando's Speakeasy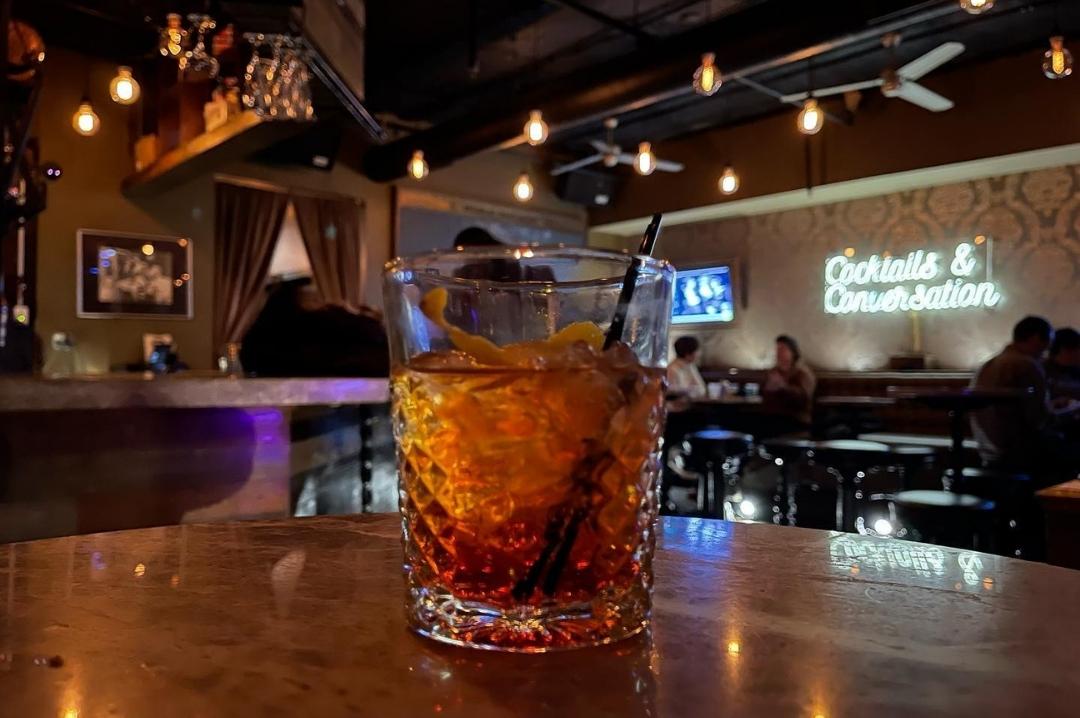 Image Source- Brando's Speakeasy
Happy hour is a joyous time that complements karaoke perfectly. Brando's Speakeasy, nestled between the Willis Tower and the Art Institute of Chicago, provides one of the best happy hour experiences in the city.
Brando's is a retro tavern with a cocktail lounge and a separate karaoke room. From the beautiful crystal chandeliers over the bar to the cozy lounge seating, the place has a romantic environment. Arrange your date here after office hours! Brando's major focus is on drinks, but they also offer customizable small and large pizzas. There is also a daily happy hour from 5-7 p.m.
You can enjoy selected canned seltzers and traditional cocktails for $5 each. You must definitely try their Paloma or the Moscow Mule from the bar menu.
Happy Hours:
Daily
5 - 7 pm
Order:
1792 Old Fashioned
Absolut Moscow Mule
Paloma
Revolution Beers
White Claw Flavors
Address:
343 S. Dearborn St
Chicago, IL
Gilt Bar
Image Source- Gilt Bar
If you're looking for a romantic, dimly lit tavern with happy hour offers, Gilt Bar is the place to go. The atmosphere alone makes this one of Chicago's top happy hours. The space is filled with crystal lighting, dark flowery wallpaper, and private leather booths. No matter where you sit or how packed the bar is, it seems cozy.
The bar is located on the south end of the River North district, just a few blocks from the river. You can enjoy Gilt Bar's happy hour every day till 5:30 pm. Guests ordering online receive a 20% discount on their bill.
Gilt Bar also has Wine Wednesday specials, with 50% off on all bottles the whole day. You will also get to enjoy draft beers and cocktails like High Ball and Old Fashioned during the happy hours.
Happy Hours:
Daily
Until 5:30 pm
Address:
230 W Kinzie St
Chicago, IL 60654
Sparrow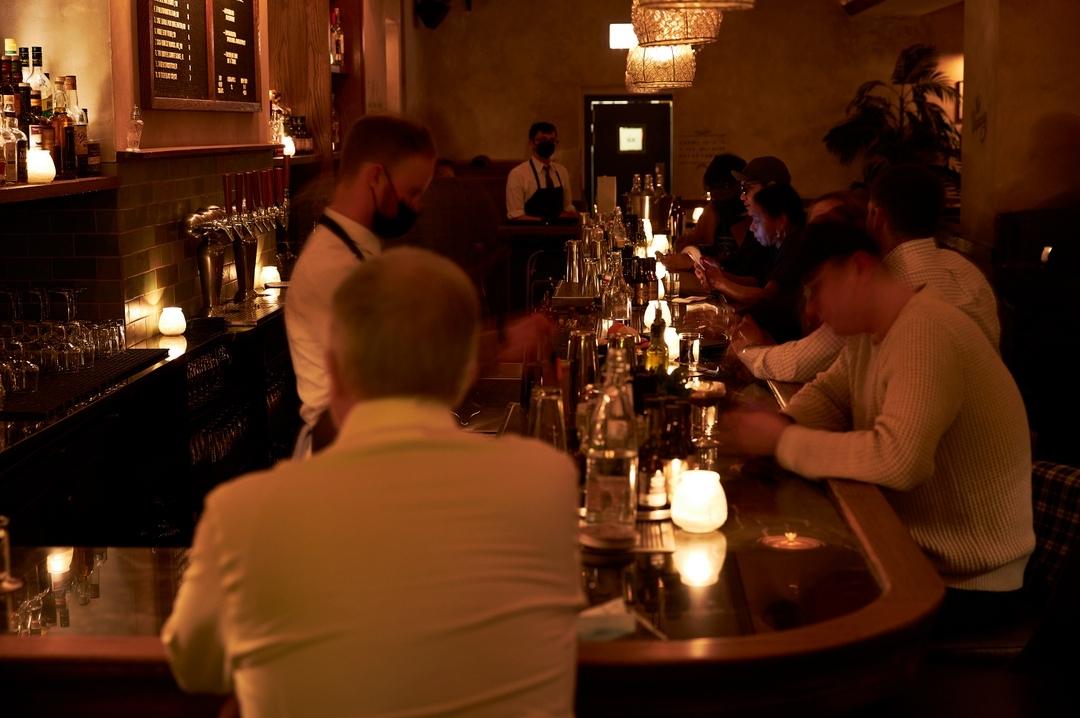 Image Source- Sparrow
Sparrow, located in the historic Gold Coast area, is a newly renovated lobby bar. The structure has been standing since 1927 and is currently home to many apartments. The residents of the building frequently visit the art deco bar, but it is open and friendly to everyone.
Sparrow has a large selection of spirits, liqueurs, beer, and wine. They also have a nice selection of craft cocktails. You must definitely try the La Floridita, a rum-based drink, and the Mandarin Punch, prepared with citrus, mint, clove, and soda water- two of the favorite drinks of the residents frequenting the place.
You can enjoy their happy hour from Wednesday to Friday from 4 to 7 pm. During happy hour, wines by the glass are $10 and draft beers are $5.
Happy Hours:
Wednesday - Friday
4 pm - 7 pm
Address:
12 W Elm St
Chicago, IL 60610
2Twenty2 Tavern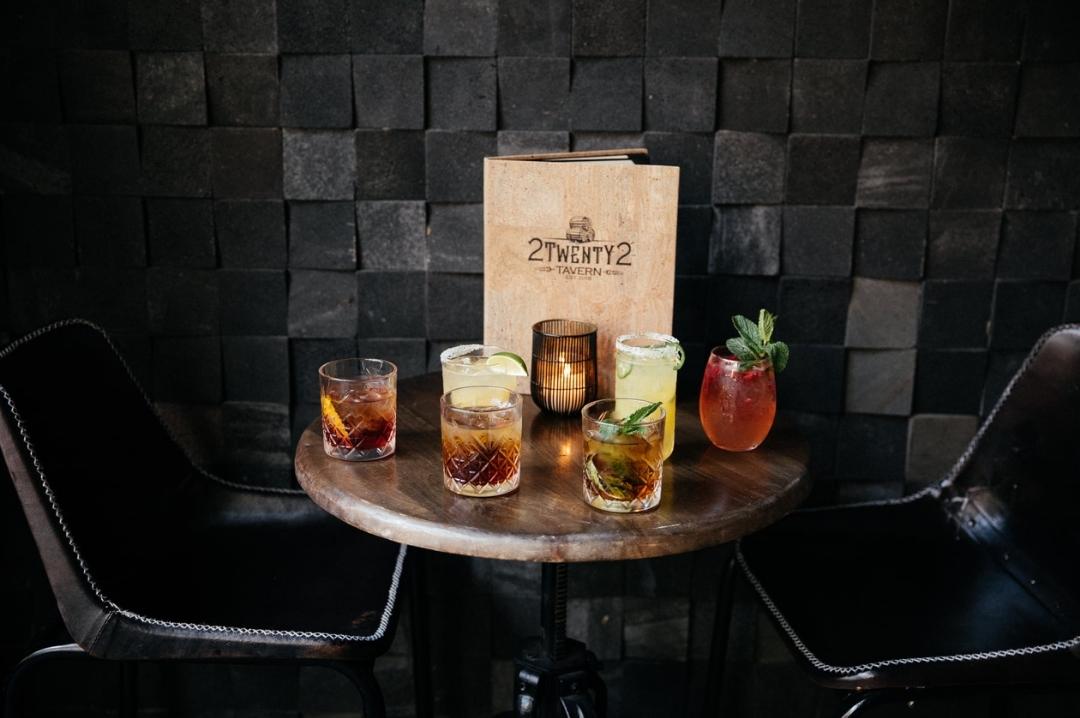 Image Source- 2Twenty2
2Twenty2 is a popular hangout in Chicago's downtown loop. The restaurant and bar are fantastic places to unwind after work. There are various video games, sports TVs, and shuffleboard tables.
You can enjoy some of the unique, hand-crafted cocktails with top-quality tequila and aged whiskey during the delightful daily happy hour at 2Twenty2. There are more than 30 beers on tap to go with the burgers & fries, wood-fired pizzas, and trademark bar cuisine.
Daily happy hour offers are available, and each day is unique. The $6 liquor drinks rotate, but you will get the house lagers are $2.22 from Monday to Sunday.
Happy Hours:
Daily
Address:
222 S Wabash Ave
Chicago, IL 60604
Written by Aparna Dutta, Beverage Trade Network