Malort : Chicago's Insider Drinking Secret
You can absolutely swear by it, or you can detest it with a passion. But you cannot ignore this "Chicago Icon" on your visit to the wind city!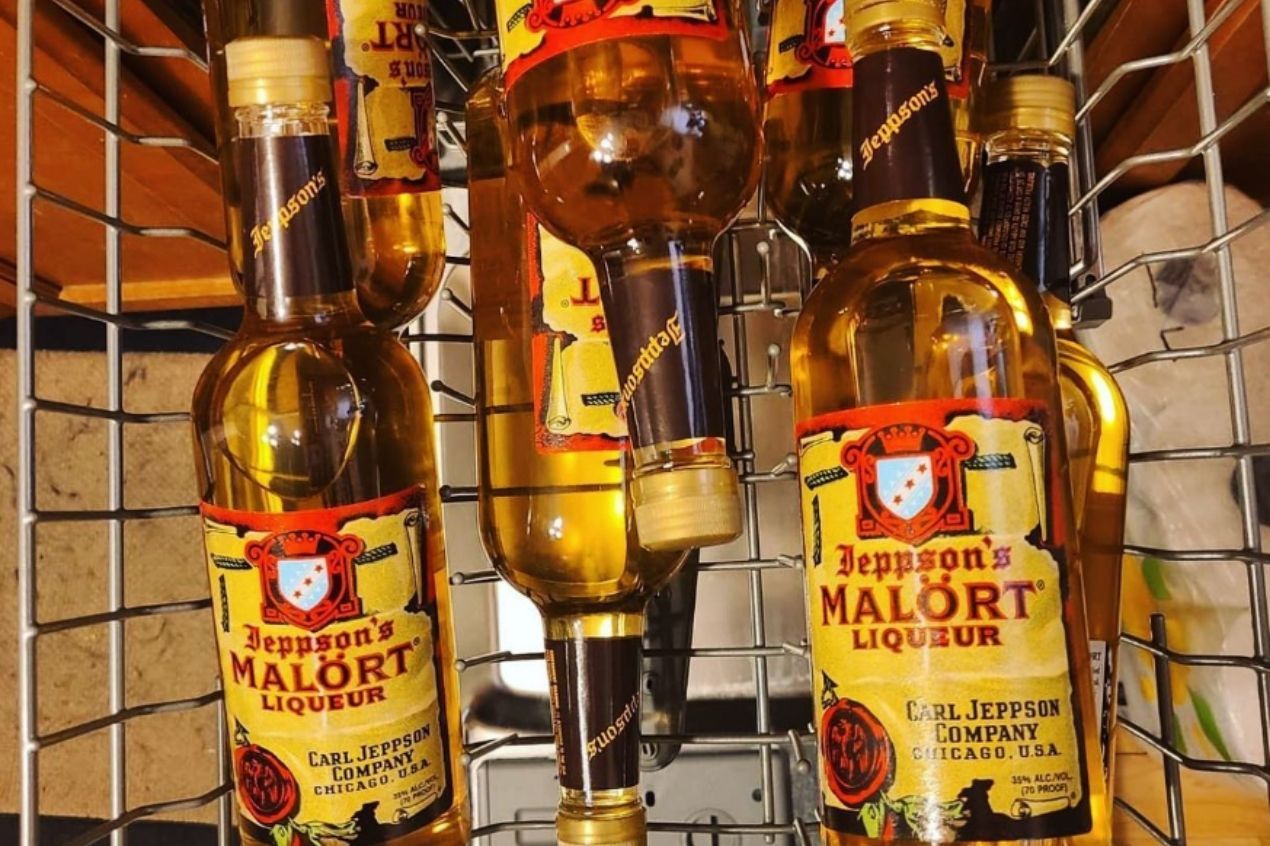 For those of you that are local and have never heard of Jeppson's Malort - YOU'RE LYING.
For those of you that are tourists and have never heard of Jeppson's Malort -
It is a wormwood-heavy bitter, with 70 proof liquor that is local to the city of Chicago and its suburbs.
Quick History?
It found its origin in Sweden, from where it travelled to Chicago with owner Mr. Jeppson - who sold bottles of Malört door-to-door throughout Prohibition, as medicine. Thanks to that loophole, it was the only legal wormwood product sold in America for a full 96 years, all the way from 1912 until 2008, when other wormwood products, namely Absinthe, made a stateside comeback.
Through the decades, Jeppson's Malört has been thought of as a rite of passage and even a purported hangover cure. But we think it is more than that — Jeppson's Malört is a drink that has helped define the Chicago bar experience.
It was sold to CH Distillery as recently as 2018. With fresh digital marketing and rebranding efforts, the liqueur has managed to reach the nostalgic hearts of Chicago's old souls, and has also made its way to local taverns and bars. However, it is still hard to find elsewhere in the United States.
How does it taste?
"Jeppson's Malört has the aroma and full-bodied flavor of an unusual botanical. Its bitter taste is savored by two-fisted drinkers." - Jeppson Malort.
The liqueur is a light straw color and you'll first get a wash of slightly bitter grapefruit flavors on your tongue. But what Jeppson's is known for is the aftertaste: a deeply bitter, lingering finish that feels like it'll never let up.
It is harsh, fiery, waxy and very savory.
Their own tagline reads "Weeding out the weak since 1933."
How to consume Malort?
Well, typically, shots. You don't want to taste the liquor at all.
But it has increasingly been used in cocktails as well.
In summer 2013, Chicago bar Red Door featured Malört–infused snow cones (it has a summer tradition of serving snow cones doused with alcohol). The liquor is mixed with Benedictine and Angostura orange.
West Town's Hoosier Mama Pie Co. used Jeppson's in 2017 for "a meringue-style pie", called the Chicago Sunrise.
They've come up with more interesting and interactive assets like card games, tub ice creams, plant holders, tshirts - and everything in between.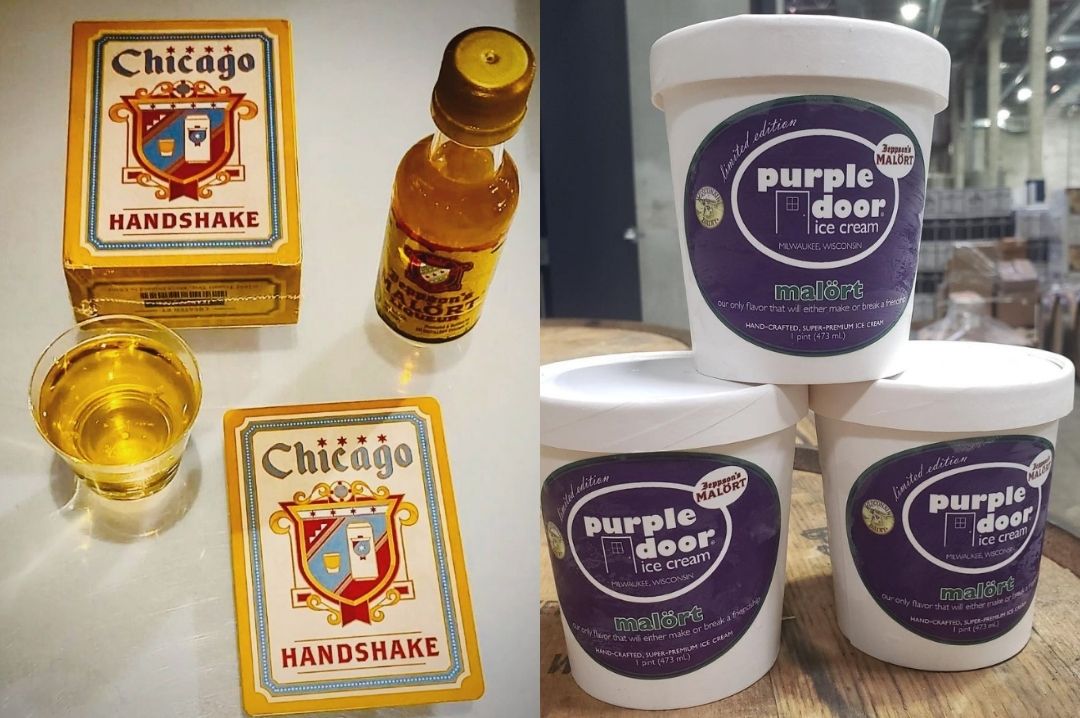 Source: Jeppson Malort
So, what is so special about the liquid?
Well, you typically consume it when you want to get completely f*cked up.
It is almost like an inside joke that Chicago is too deeply involved with to avoid.
There is a literal Flickr pool dedicated to documenting "Malört Face," - the unpleasant reactions that people have when taking shots of Malört.
The company seems more than self aware of the fact that it tastes so bad, it's good. Their Instagram is full of self trolls and self memes, which just make the brand more endearing than before.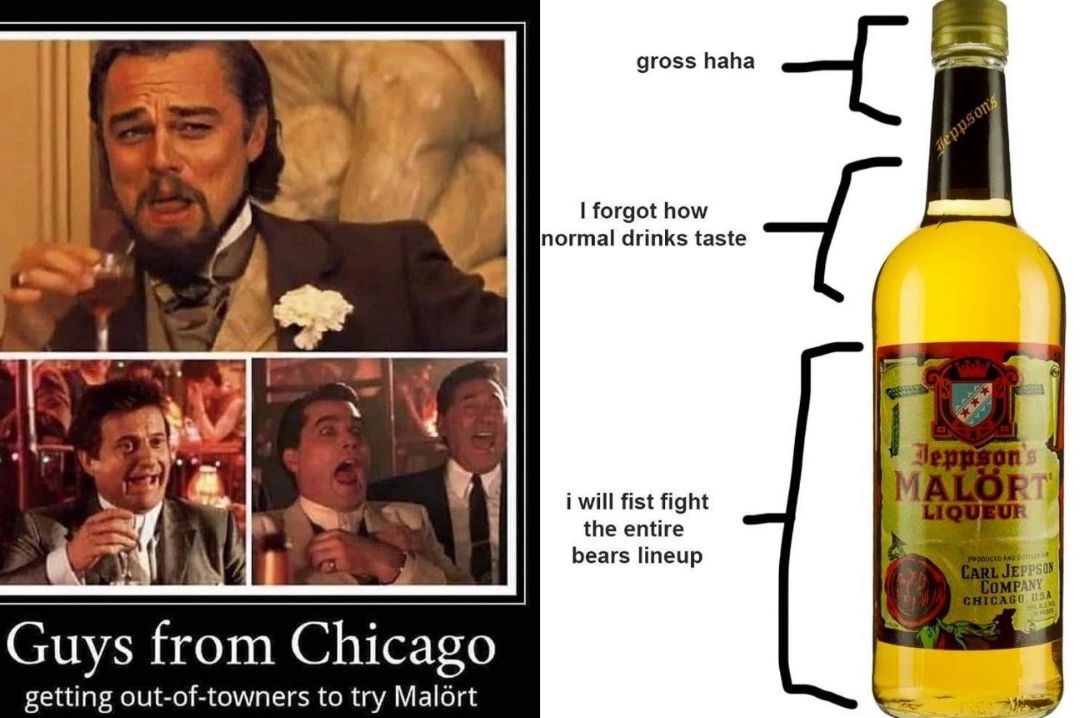 Source: Jeppson Malort
Malort Bourbon Whiskey
Over the last decade, Malort has gained increased relevance among bartenders, bikers, and Chicago's Hispanic community. The brand also teamed up with lots of prime area breweries! It got increasingly popular as a hilarious paradox.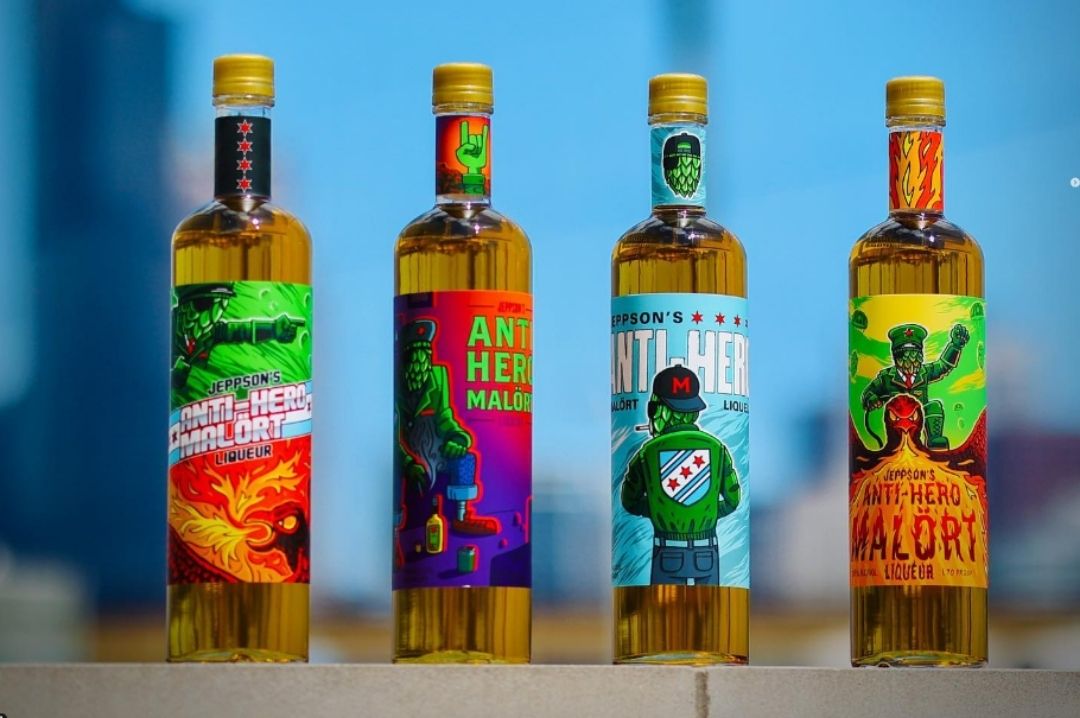 Source: Jeppson Malort
Quite fittingly, on April Fool's Day, 2020. A Malort Bourbon was launched, which provides quite the bang for your buck, coming in at just $25 and garnering a bevy of solid reviews.
The next time you find yourself in Chicago, keep an eye out for this bottle at the back shelves of the local bars. Or, well, despite the off chance of a crass reaction, just ask for it.
When else has a city said both "this defines us" and "this is terrible" about the same drink?
Article written by Stuti Khetan, Beverage Trade Network