Enjoy the Exotic Dishes Served in these Michelin-Starred Restaurants in Chicago
Reserve a seat at one of these Michelin-starred restaurants in Chicago to try the best cuisine and drinks made by the top chefs.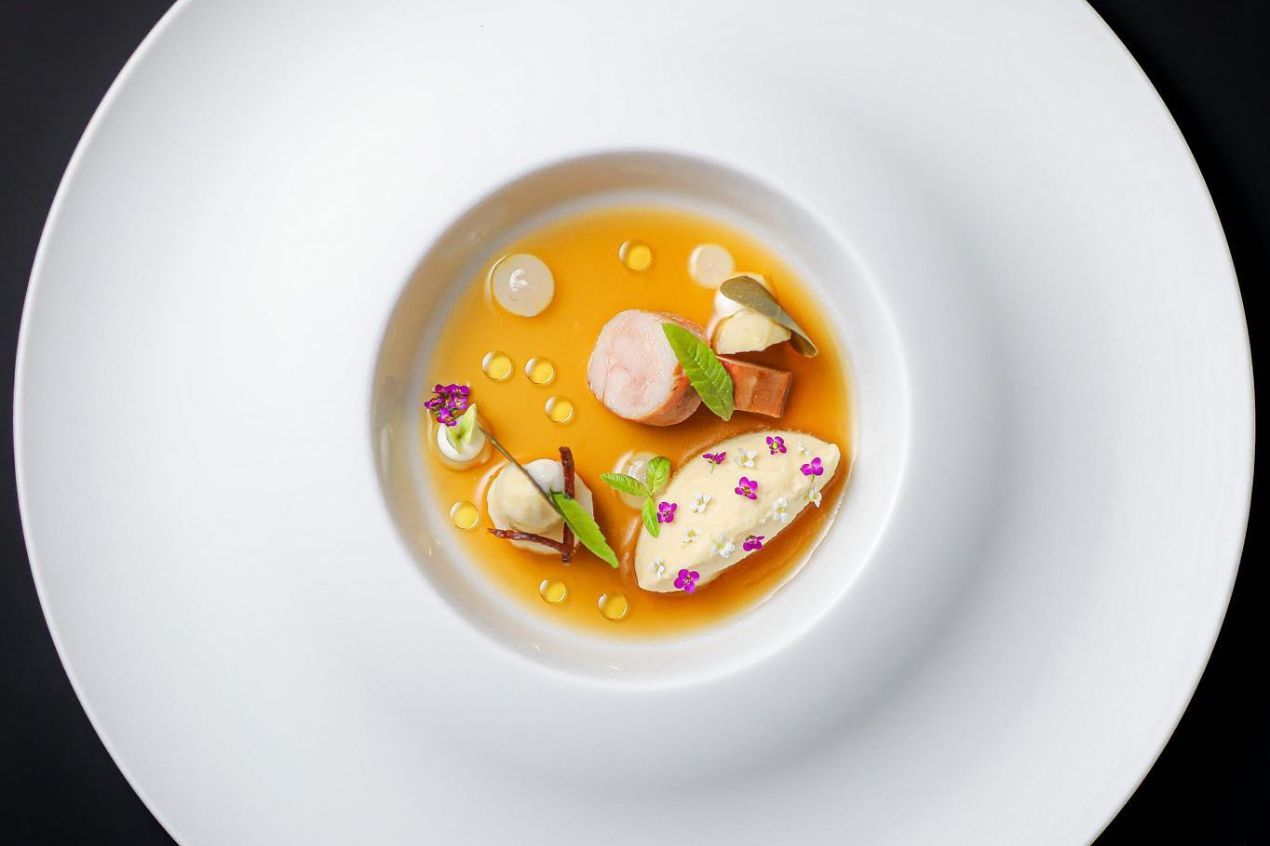 Chicagoans are incredibly pampered when it comes to eating out. As of 2022, the city is home to several Michelin-starred restaurants, starting from the newest venture of former Grace chef Curtis Duffy to one of the top Mexican restaurants in Chicago. Even one of Chicago's most premium breweries has made its name on the list. And there are also a few fairly priced alternatives on the list this year, so dining at a Michelin-starred establishment won't cost your entire paycheck.
The Michelin Guide, which started as a physical book for drivers' now rates top eateries according to a number of factors, but the prestigious stars are given solely on the basis of food quality. Food examiners look for the finest ingredients, the skill of flavor and cooking techniques, the personality of the chef in his or her cuisine, overall value, and consistency.
The Michelin star is a definite sign of quality, and a restaurant that's earned one will definitely offer an exceptional dining experience. So, let's see some of the Michelin-starred restaurants in Chicago where you can go whenever you are dining out next time.
Alinea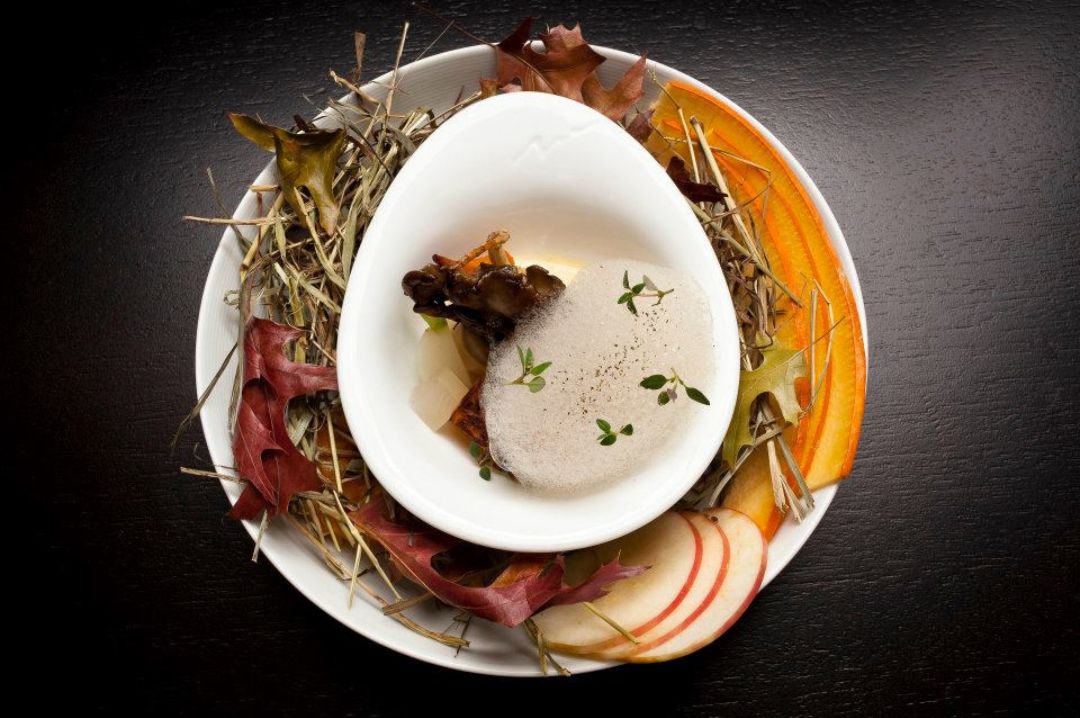 Image Source- Alinea
You will find Alinea in the beautiful Lincoln Park neighborhood of Chicago. The restaurant offers its guests more than just a meal. It is one of fourteen restaurants in the country that has three Michelin stars.
This three-Michelin-starred institution of Chef Grant Achatz's is one of its kind in Chicago where you can have an amazing experience. The restaurant went under a huge renovation in 2016, changing its dark interior with an airy and timeless space. If you love drama then Alinea is the perfect place for you to visit during your next dinner date. Every course served by them is a theatrical masterpiece. Their menu also keeps changing which makes the dining experience more alluring. But make sure to end the evening with one of Achatz's signature helium taffy balloons, as it fills the dining room with high-pitch laughs and smiles.
Address:
1723 N Halsted St
Chicago, IL 6061
Ever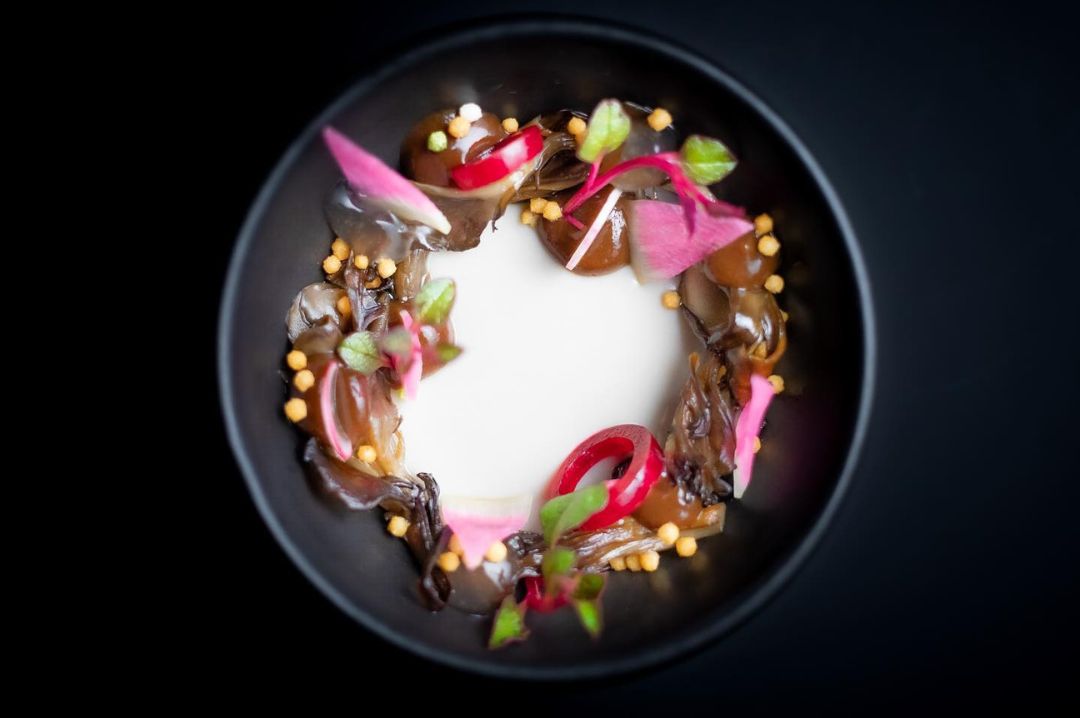 Image Source- Ever
It seems that Ever's executive chef Curtis Duffy cannot stop winning Michelin stars. Duffy has won Michelin stars in every restaurant he has cooked at before opening his own. The eight to ten-course seasonal menu lasts between two and two-and-a-half hours and changes periodically.
You need to make reservations for this restaurant two to three months in advance due to its popularity. The tables are attended by several servers, who offer seamless service. The dining area, which was created by James Beard Award-winning architect LSA, is incredibly gorgeous and darkly lit. Ever, which has been termed Duffy's "creative obsession," promises a unique eating experience that is sophisticated, ambitious, and intense—with a price tag to match.
Address:
1340 W Fulton St
Chicago, IL 60607
Oriole
Image Source- Oriole
Oriole is a modest restaurant that is hidden away in the West Loop neighborhood alley. The executive chef Noah Sandoval changes the restaurant's fifteen-course tasting menu every two weeks. The contemporary cuisine of the restaurant earned its Michelin stars.
The welcoming and pleasant modern design of Oriole and the skilled employees create a cozy atmosphere. Oriole's tasting menu changes frequently, but the wine list focuses primarily on white wines. You must definitely try the cocktails made by Julia Momose of Bar Kumiko. You will also get spirit-free pairings if you prefer non-alcoholic beverages.
Address:
661 W Walnut St, Chicago, IL 60661
Phone: 312-877-5339
Smyth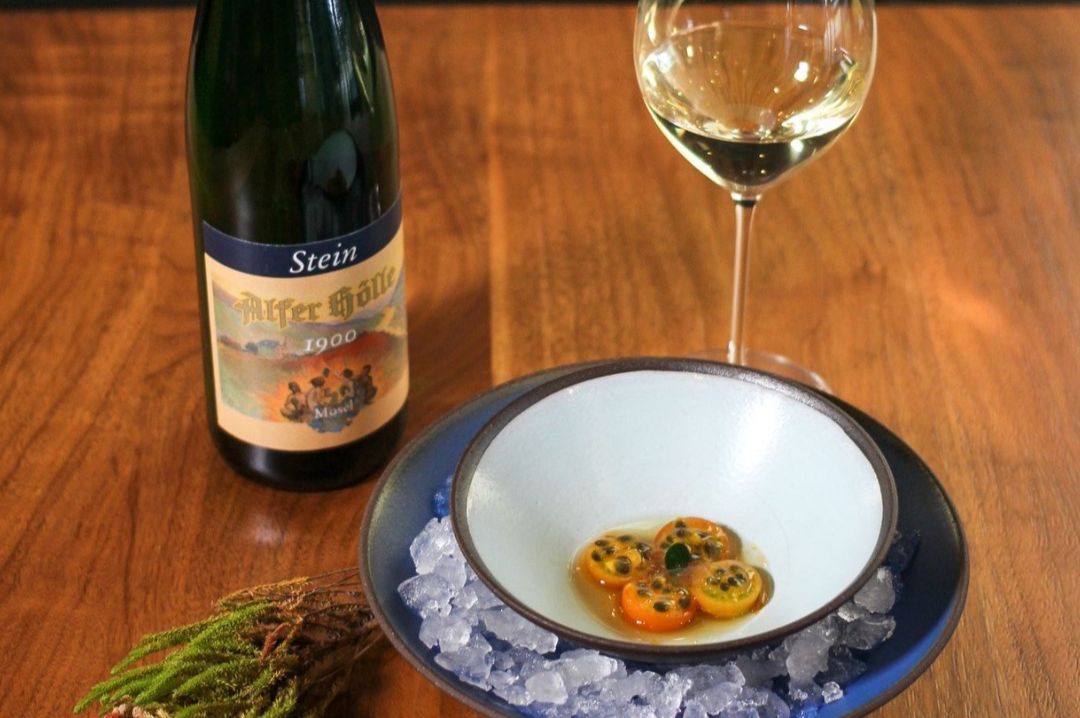 Image Source- Smyth
Smyth is another hidden treasure in the West Loop. It has a relaxed ambiance and an open kitchen where you can watch chefs John and Karen Shields prepare their contemporary cuisine. The Shields' time in Smyth County, Virginia served as inspiration for the menu, and they continuously change it and use seasonal and local ingredients. Smyth delivers superb wine pairings and has earned two well-deserved Michelin stars.
Their experienced staff with guide you throughout the entire experience and even described every dish as it was delivered so that it becomes easier for you to understand and you enjoy it more. You never know what you're going to get because the multi-course menu constantly changes depending on what fresh local ingredients are available at the moment and this is part of its everlasting appeal.
Address:
177 N Ada St #101, Chicago, IL 60607
Phone: 773-913-3773
Mako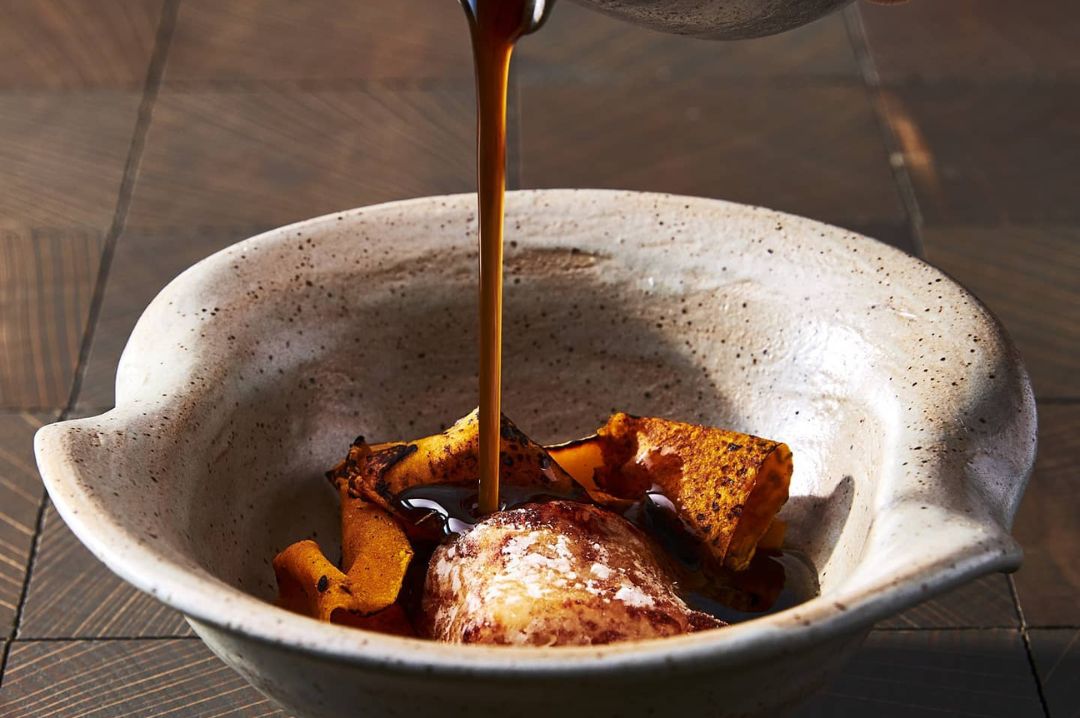 Image Source- Mako
Mako's chef B.K. Park gave the restaurant its Michelin star by perfecting the omakase process of sushi preparation. The seasonal menu depends highly on fish and seafood for both the sushi and cooked dishes. Chef Park has also chosen wine and sake pairings for every dish, but you can bring your own bottle for a corkage fee.
You will also get specialty cocktails. When we got there, Mako's cozy atmosphere in the West Loop neighborhood is warm and welcoming, with only twenty-two seats. The limited seating capacity enables staff to offer each customer plenty of individual attention. Zuwaigani, a masterful combination of snow crab, Kani miso, and tozazu jelly, is the most popular dish here.
Address:
731 W Lake St, Chicago, IL 60661
Phone: 312-988-0687
Moody Tongue Brewing Company
Image Source- Moody Tongue Brewing Company
As the name indicates Moody Tongue Brewing Company specializes in beer. You can eat your meal in the dining room or the bar. While Chef Jared Wentworth creates seasonal tasting menus for the dining room with a focus on seafood, the bar serves a menu of refined bar food. The sixteen draft beers are used by Brewmaster Jared Rouben to pair them with the two to two-and-a-half-hour dinner experience.
The restaurant has a warm and cozy atmosphere. The pub is sleek and modern with a sizable collection of old brewing books and a fireplace. The Michelin Guide rated Moody Tongue Brewing Company as one of the most romantic restaurants in Chicago, so remember to dress to impress! You can order the popular Alaskan halibut was enhanced perfectly by a bottle of Smoked Applewood Gold beer. You can end your meal with their Tres Leches Cake.
Address:
2515 S Wabash Ave, Chicago, IL 60616
Phone: 312-600-5111
Goosefoot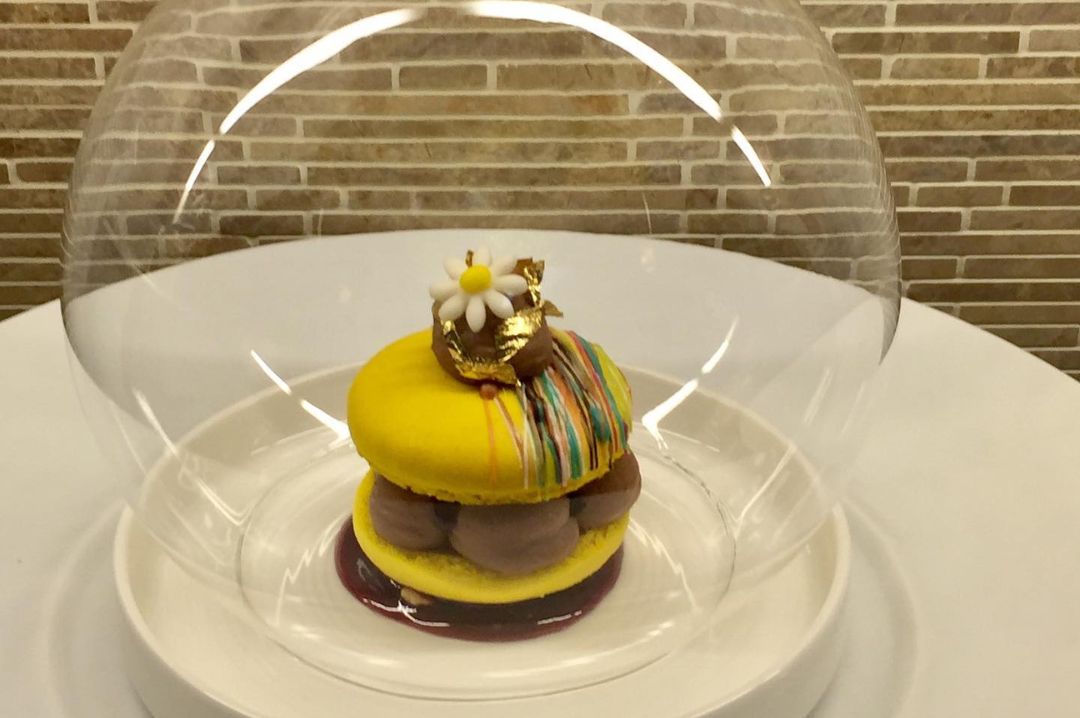 Image Source- Goosefoot
Goosefoot's chefs, Chris and Nina Nugent use a French cooking method to create modern cuisine, making the restaurant another Lincoln Park favorite. Goosefoot customizes its multi-course tasting menu by collaborating with local farmers. You can enjoy a seasonally inspired menu that keeps changing.
This one Michelin-starred restaurant allows BYOB and there is a convenient liquor store right next door where you can buy a bottle before you start your meal. You can enjoy their incredibly innovative platings made with seasonal ingredients, such as summer truffle, English peas, Meyer lemon, and fennel. The staff treats the guests with courtesy, creating a warm and welcoming atmosphere.
Address:
2656 W Lawrence Ave, Chicago, IL 60625
Phone: 773-942-7547
Written by Aparna Dutta, Beverage Trade Network