Delightful ways to Celebrate Negroni Week, Cheers to the Classic Cocktail
Visit these top restaurants or make some delicious Negroni cocktails at home to celebrate this Negroni Week. The choice is yours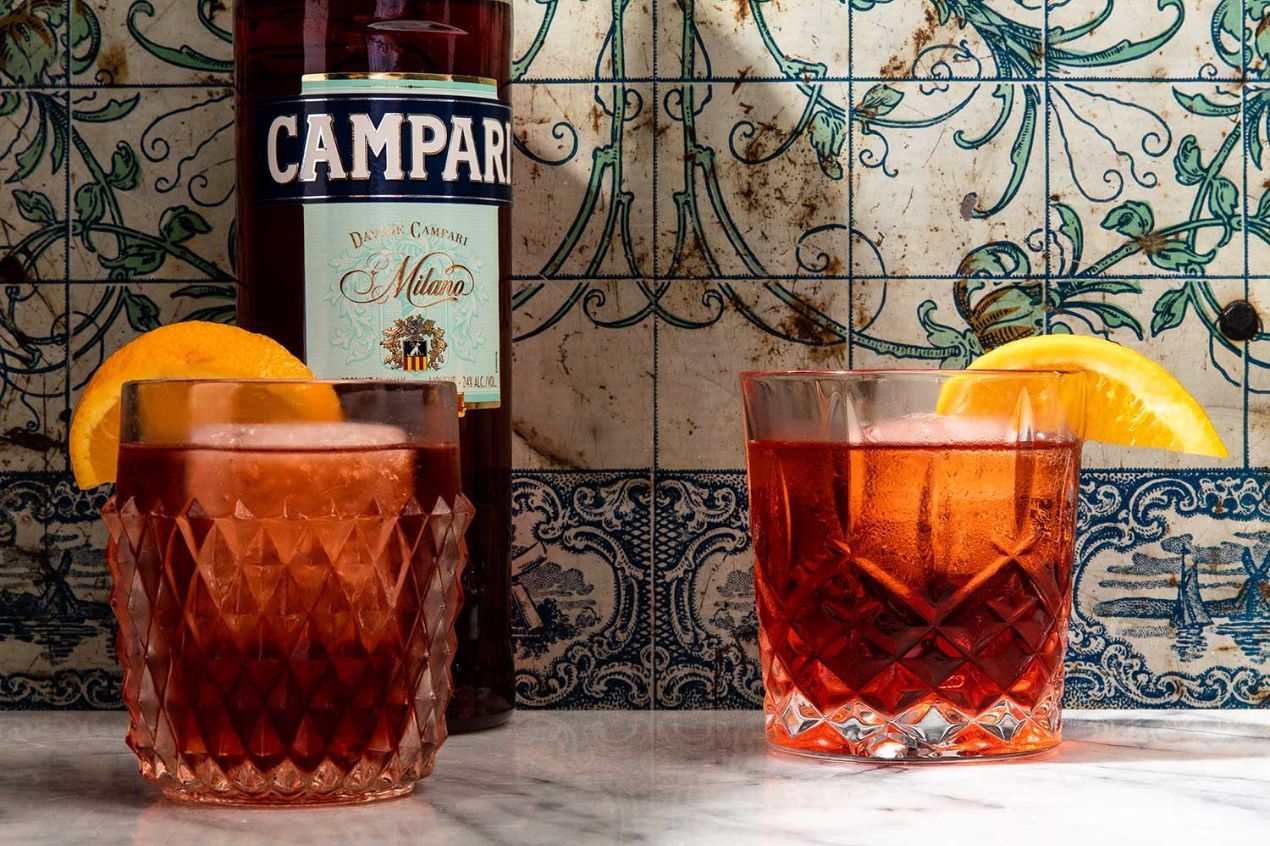 Negroni Week has arrived and it's time to indulge yourself in this delicious classic cocktail. The cocktail enthusiasts can select both traditional and unique expressions from all parts of the city from September 12 to September 18.
But if you're not in the mood to go out this Negroni Week we have got you covered. You can treat yourself and your friends with some delicious homemade cocktails. If you don't know the recipes, no worries we are there to help you!
Read more to find out the places where you can visit in Chicago this Negroni Week and the Negroni cocktails that you can make at home for your friends, families, and yourself.
Chateau Carbide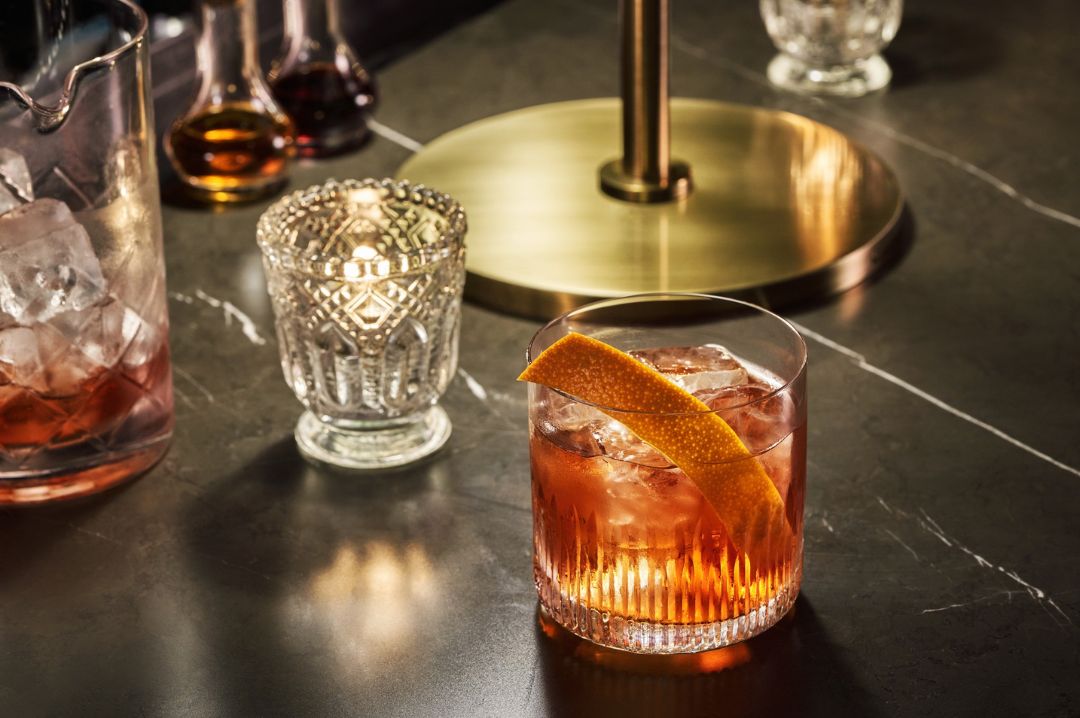 Image Source- Pendry Chicago
Celebrate Negroni Week at Chateau Carbide from September 12th to 18th. You can taste their Ichigroni made from Sipsmith Strawberry Smash Gin, Carpano Antica Sweet Vermouth, and Campari mixed with freeze-dried strawberries. A refreshing twist on the classic Negroni cocktail! Get ready to make your cocktail hour a little brighter and happier. Moreover, the sale of every Ichigroni cocktail will be donated to Slow Food.
Château Carbide, an indoor-outdoor, al fresco venue, located on the rooftop of Pendry Chicago, reflects the light, carefree attraction of the French countryside with a sun-drenched garden setting overlooking the city. You can enjoy their special sushi buffet along with creative cocktails, Rosé, Champagne, and more.
Address:
230 N Michigan Avenue, 24th Floor
Chicago, IL 60601
Bar Roma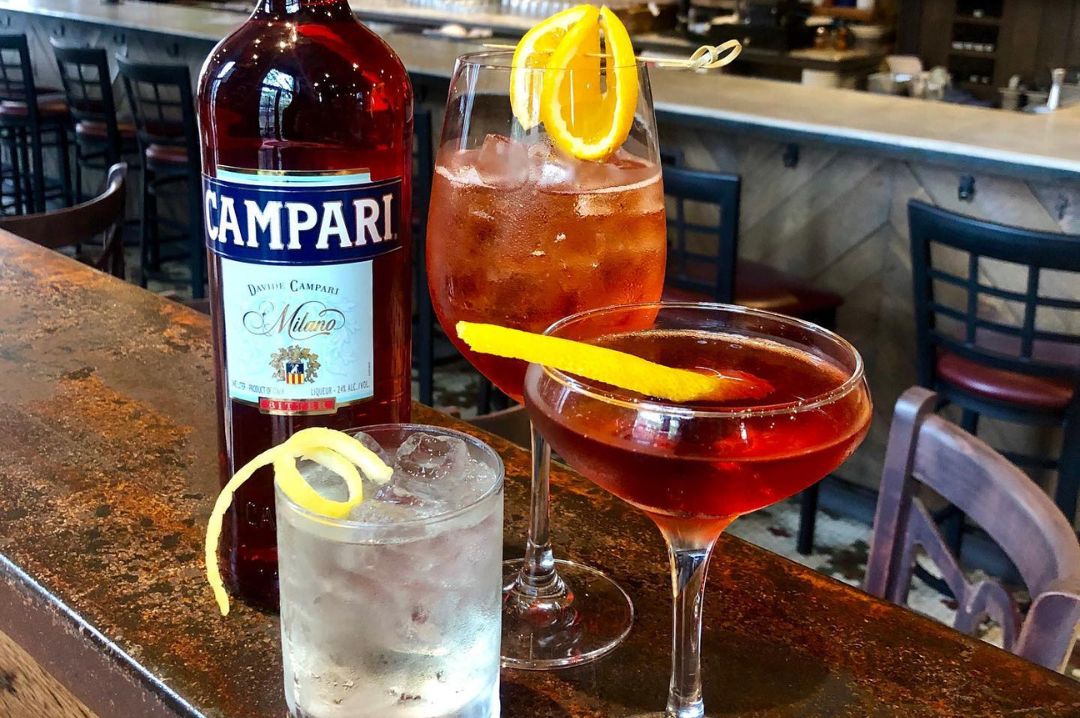 Image Source- Bar Roma
Celebrate Negroni week with Bar Roma and their unique take on the classic Negroni. You can enjoy mixologist Devin Colloton's signature drink the Blonde Negroni with your friends this Negroni week. The Negroni is made with City of London Gin, Cocchi Americano, and Dolin Dry. Be happy that you are contributing to charity by drinking this delicious cocktail because part of the sales will go to Slow Food.
Pair your Negroni with Italian dishes prepared by Chef/Partner Fred Ramos, such as braised beef cheek meatballs, PEI mussels, classic cacio e Pepe, baked eggplant parmesan, and wood-grilled rainbow trout. Take your friends to Bar Roma In Andersonville and celebrate Negroni Week in the fun and lively environment along with food prepared by renowned Chef Alfredo Ramos. Bar Roma believes in offering an unforgettable experience to its guests with its vibrant atmosphere, attentive service, and delicious dinner and drinks.
Address:
5101 North Clark Street
Chicago, Il 60640
Billy Sunday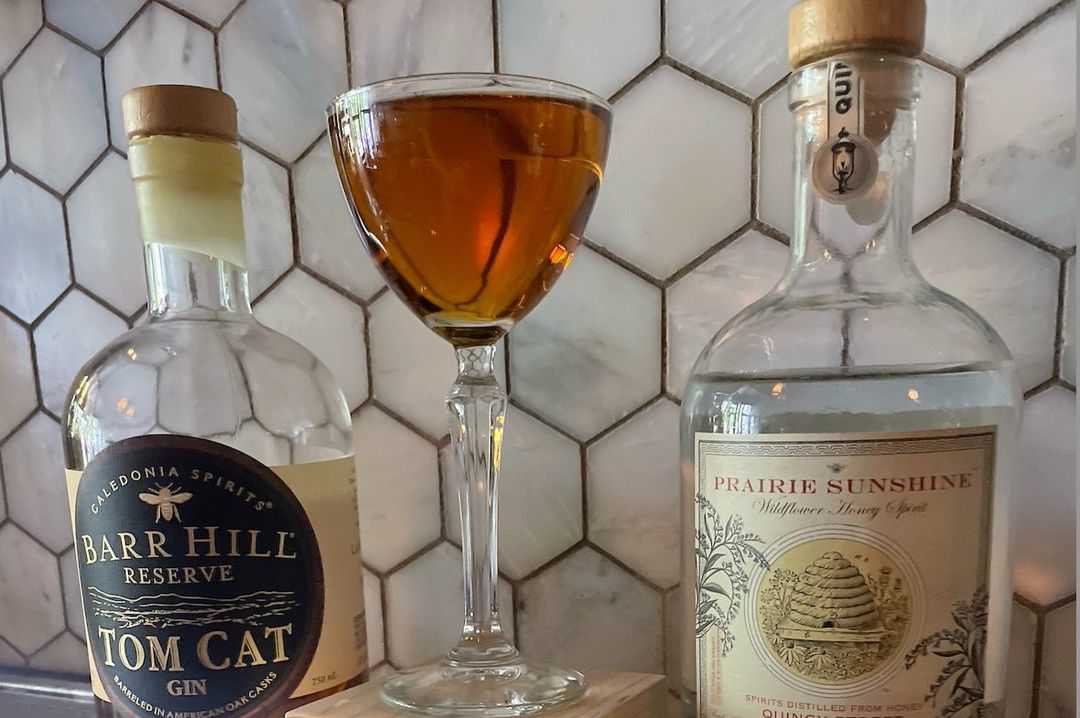 Image Source- Billy Sunday
If you are looking for a chilled out space with amazingly delicious cocktails we recommend you to visit Billy Sunday in Logan Square. You can taste their Negroni of the Week which changes every week from the Chicago menu. This week the twist on the classic cocktail has a very playful spring approach to it! The Negroni is made from Malaysian Lime Gin, Coconut Rum, Vermouth Di Torino, Gran Classico Bitter & Salt.
You can also try their Billy Sunday Negroni from their To go Cocktail list. It is like the classic cocktail made from Aged Old Tom Gin, Vermouth Di Torino, Bitters Di Torino & Flamed Orange. Billy Sunday is renowned for its enhanced bar menu, extensive collection of vintage spirits, and traditional and innovative new cocktails. Their cocktail menu uses a culinary approach to flavor, balance, and discipline with a welcoming touch of humor.
Address:
3143 W. Logan Blvd.,
Chicago, IL 60647
Now, enough of going to the bars and restaurants! What if you want to just sip a glass of delicious Negroni at the comfort of your home with your friends or along listening to music and grooving with it? No worries we have got you covered there! Here are 3 easiest ways to make Negroni at home. Let's start with the basic!
Classic Negroni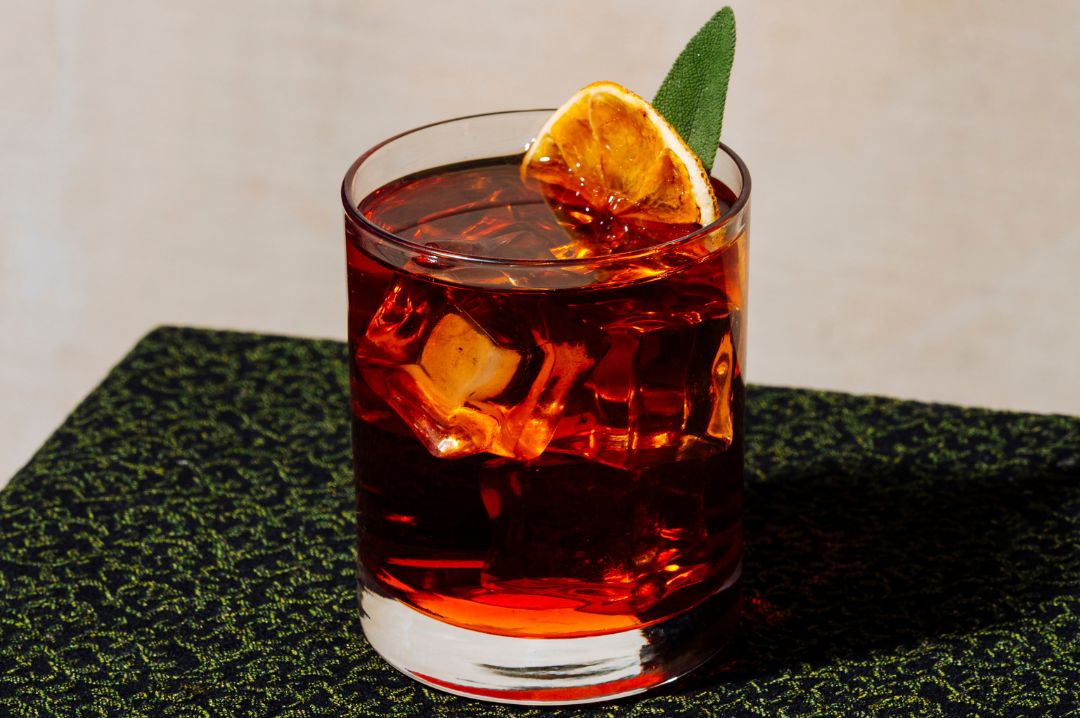 -1 ounce gin
-1 ounce Campari
-1 ounce sweet vermouth
-Garnish: orange peel
Add the gin, Campari and sweet vermouth to a mixing glass filled with ice, and stir until well-chilled. Strain into a rocks glass over a large ice cube. Lastly garnish with an orange peel. Cheers!
Sparkling Negroni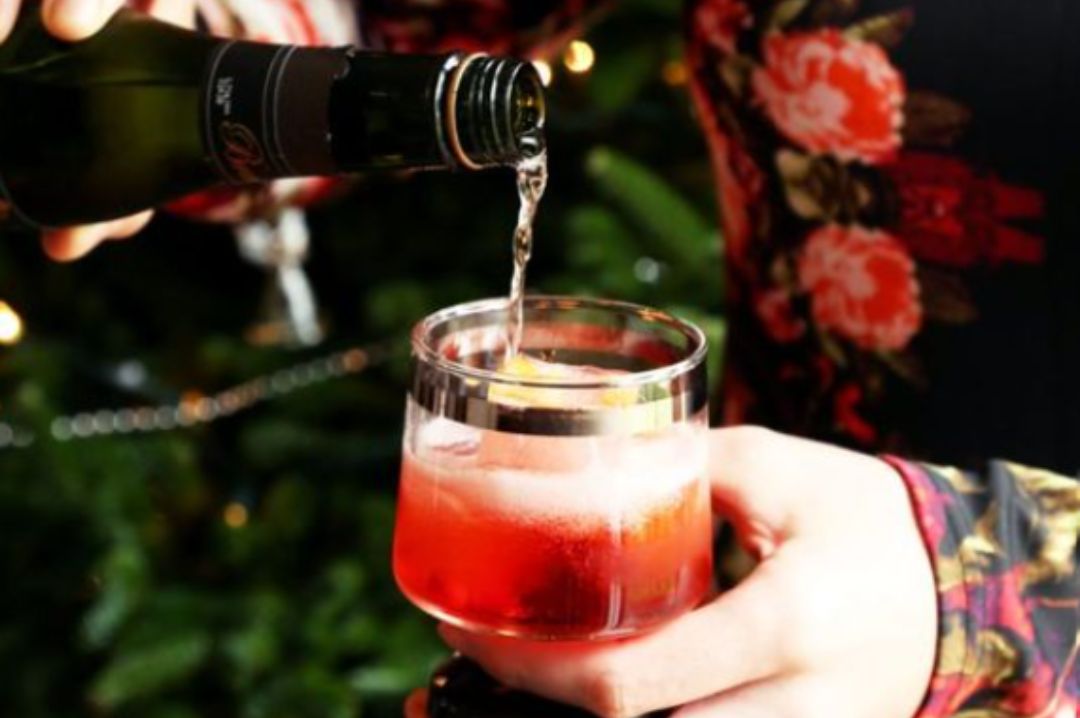 Want to bring out the bubbles from Negroni? This Negroni is fun, delicious, and if you love champagne you will definitely love it. Let's see how it is made!
Start with ice cubes. If you want to have a fancy house party in a square ice cube tray pour filtered water, a few dashes of campari, and a few orange zest pieces into each ice cube slot. Freeze until solid through. Or, honestly… you can use regular ice. Whatever makes you feel happy!
Take a rock glass and pour into it
-2 Ounces Campari
-2 ounces sweet vermouth
-2 ounces gin (I LOVE the Quokka Happily Crafted Gin, definitely try that!)
-Stir well.
-Add two cubes of ice, fancy or otherwise, into each glass.
-Pop a bottle of champagne or prosecco. Relish in the sound.
-Pour into each glass to top the cocktail. Stir lightly. CHEERS and dang, enjoy it!
Blood Orange Negroni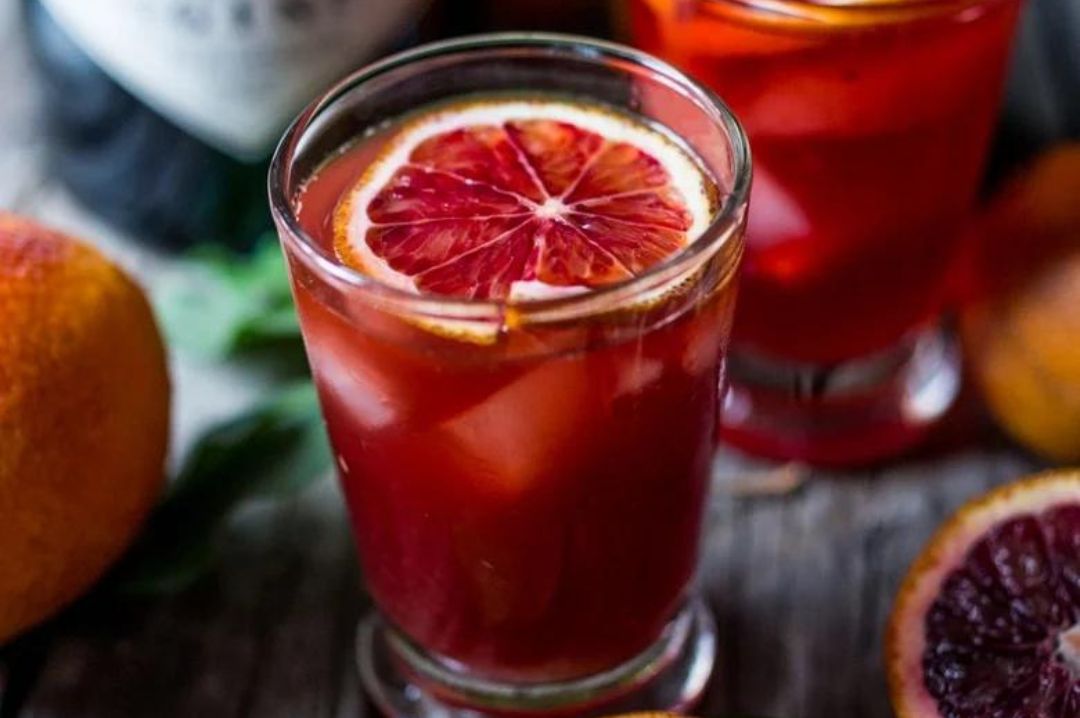 A twist on the classic Negroni Cocktail that you can make with a dash of blood orange juice!
-1 ounce Gin (You can use the Quokka Happily Crafted Gin)
-1 ounce Campari
-1 ounce sweet vermouth
-1 ounce freshly squeezed blood orange juice
-blood orange slice, and zest
Fill a mixing glass or shaker with ice, gin, Campari, vermouth, and blood orange juice. Stir well, or shake, and strain into a small ice-filled rocks glass and garnish with a thin slice of blood orange, floating on the top. Rub the rim of the glass with zest.
Written by Aparna Dutta, Beverage Trade Network