Cocktail spots in Logan Square
Try craft cocktails from celebrity menus and perfect hangouts at these Logan Square joints.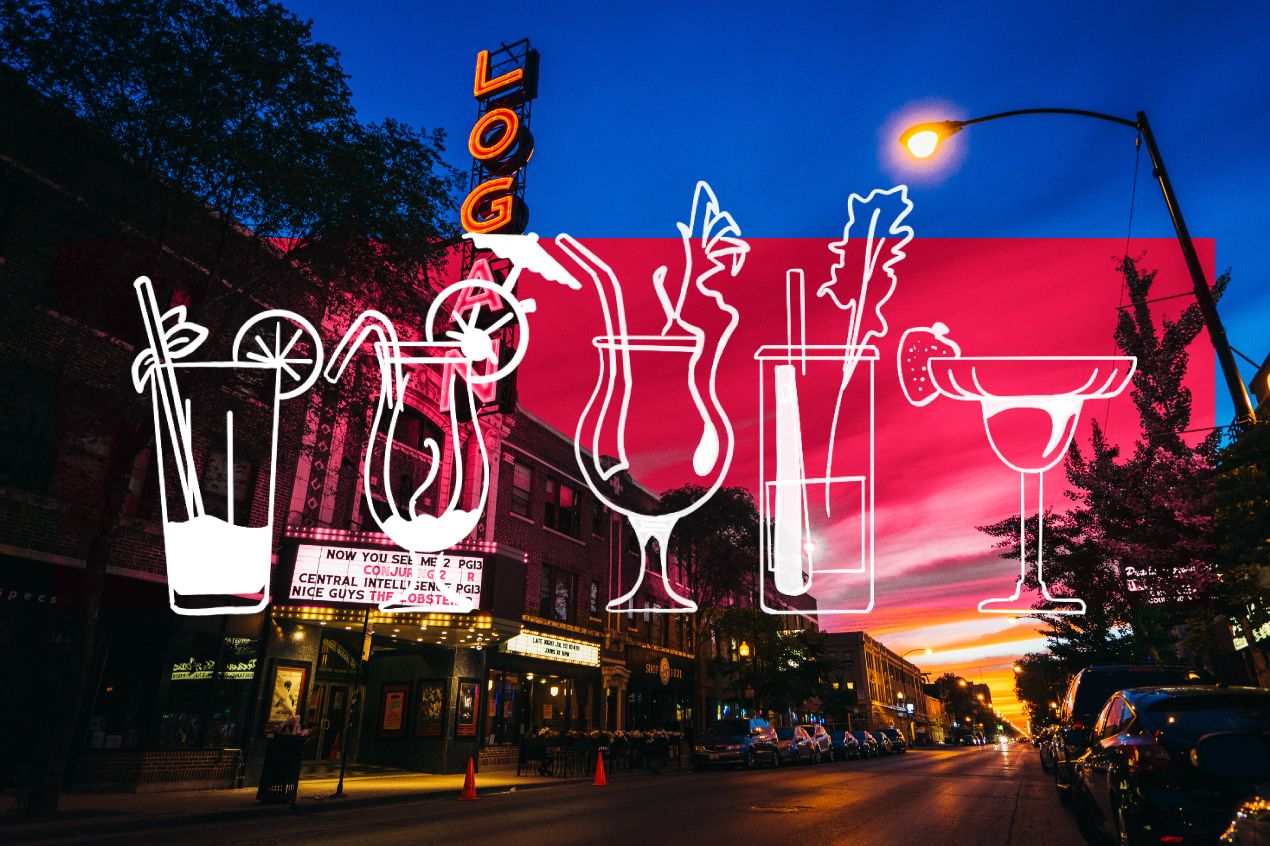 Chicago's Logan Square is home to thriving artists and musicians. In recent times, big-timers have been spotted on the leafy streets of the area. Along with the diverse community, Logan Square has a lot to offer for food and drinks. Restaurants and bars in the neighborhood are known for serving a splendid array of cocktails to pair with finger-licking food.
From mezcal-based cocktails to winter-themed cocktails, and menus created by Danny Shapiro, stop by one of these Logan Square spots for cocktails you will find hard to pick from.
Golden Teardrops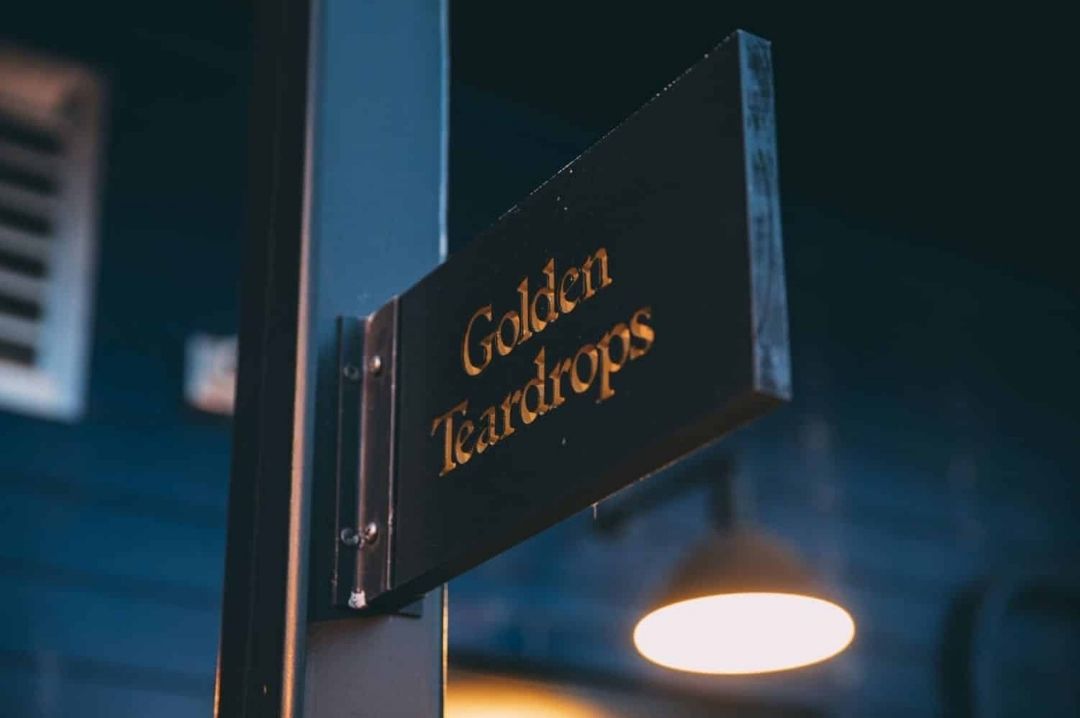 Golden Teardrops, source: CYTIES
If you love a good speakeasy like we do, then head on over to Golden Teardrop. Hidden in the basement of Lonesome Rose, this drinking den, with its dark interiors and an air of secrecy is an ideal spot for those looking to relax with good music and spirit-forward cocktails. Try the Boomerang, a tart scotch-based whiskey sour with botanical Cocchi Americano and Swedish punsch liqueur. A great place to end your night.
Location - 2101 N California Ave, Chicago, IL 60647
Billy Sunday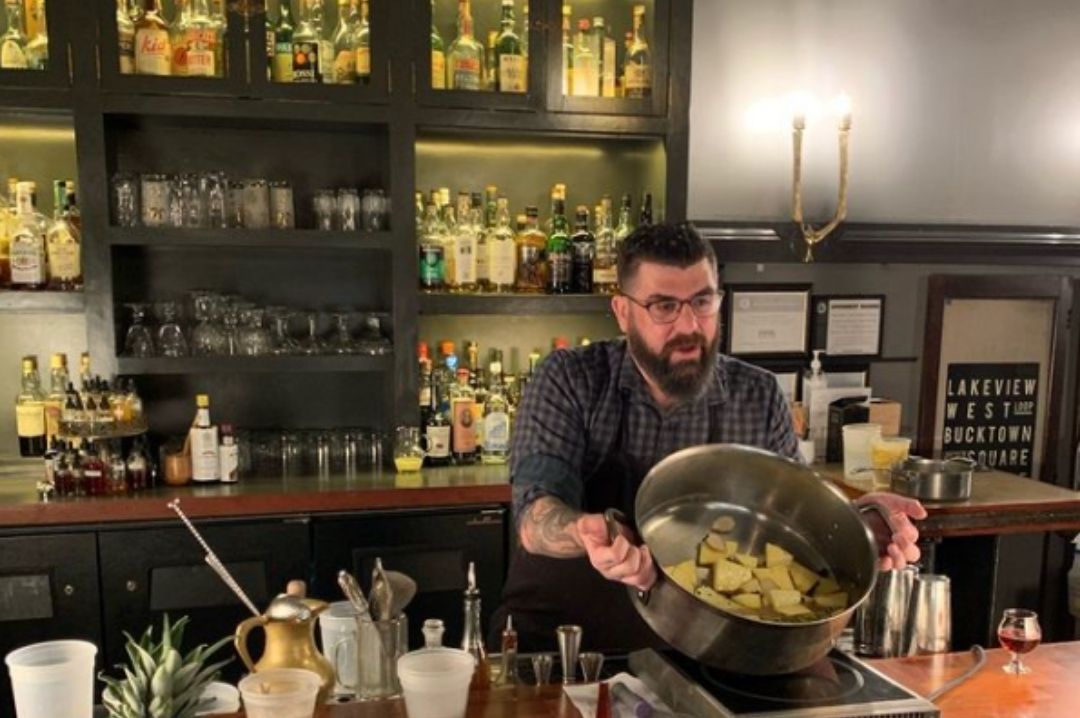 Virtual cocktail class at Billy Sunday, source: Instagram
Setting the mood for a cozy, romantic date night, Billy Sunday is known for its variety of classic drinks, adventurous new creations, a deep library of vintage spirits, and an elevated bar menu. The upscale gastropub also offers a rotating menu of seasonal cocktails, and during the winter, we love the Satin Sheets, a mix of French Brandy, Bourbon, and Port Wine with grenadine, cabernet vinegar, and turmeric.
Location - 3143 W Logan Blvd, Chicago, IL 60647
Estereo
Estereo, source: Website
A stylish bar, offering coffee drinks by day, and specialty Latin cocktails by night. This Instagrammable spot is perfect to start off your girls night out. We've been loving mezcal lately, and Estereo does a great Mezcal-based cocktail made with Vago & Lágrimas De Dolores Mezcales, Strawberry, Cocchi Rosa, Lime, And Carbonation.
Location - 2450 N Milwaukee Ave, Chicago, IL 60647
Parson's Chicken & Fish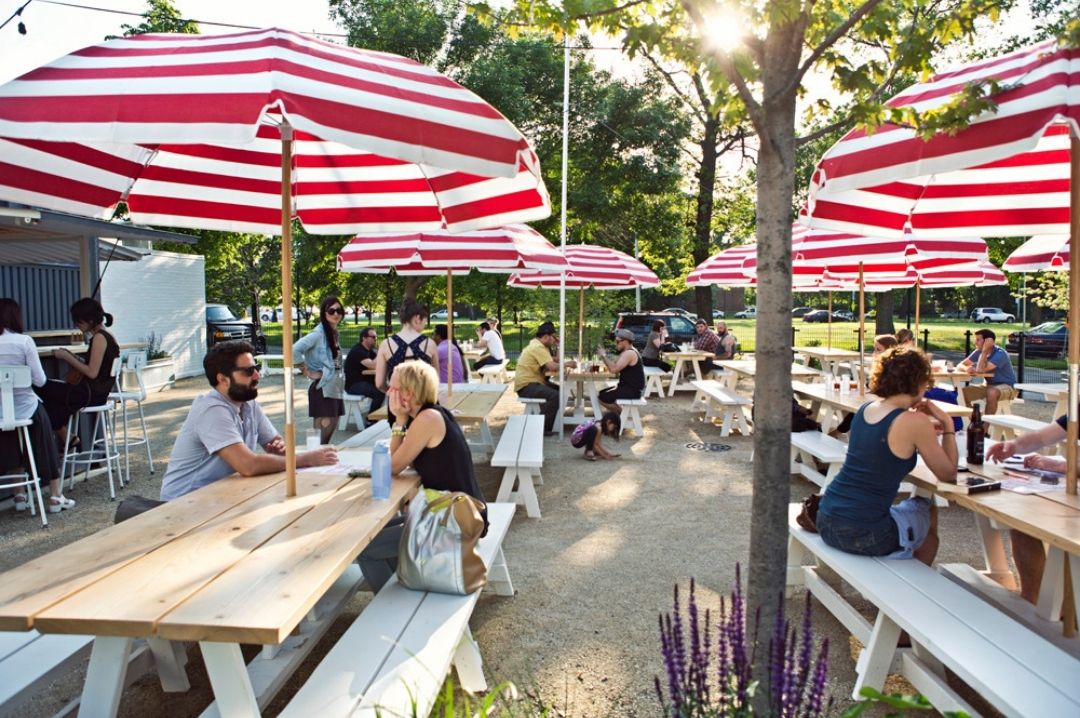 Parson's Chicken & Fish, source: Website
Open for both indoor dining and outdoor patio dining, Parson's Chicken & Fish offers a great deal of frozen cocktails, along with inventive cocktails from their back bar, and also sports a list of beer cocktails. We have a special place in our hearts for the Negroni Slushy made with Letherbee Gin, Luxardo Bitter, Sweet Vermouth, and Citrus. If you prefer an ale, but want to amplify your beer experience, then try the Beerdita - a mix of Wittekerke, Verdita, with a salted rim.
Location - 2952 W Armitage Ave, Chicago, IL 60647
Mi Tocaya Antojería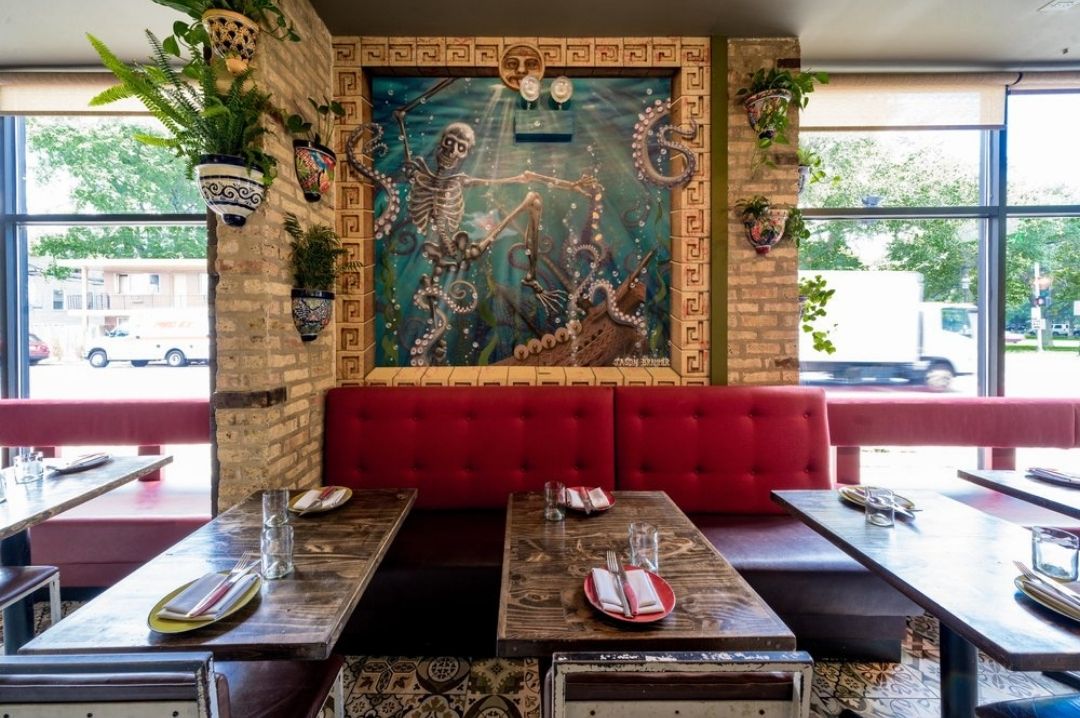 Mi Tocaya, source: Website
Think traditional Mexican-style small plates paired with cocktails crafted by Julieta Campos, Amanda Mclemore, and Amara Ogboi. As much as we love a Margarita at Mi Tocaya, we also love dipping our toes in their draft cocktails, like the Chicana, fueled with espolon blanco, bergamot liqueur, clove + cardamom pajarote, and lime.
Location - 2800 W Logan Blvd, Chicago, IL 60647
Scofflaw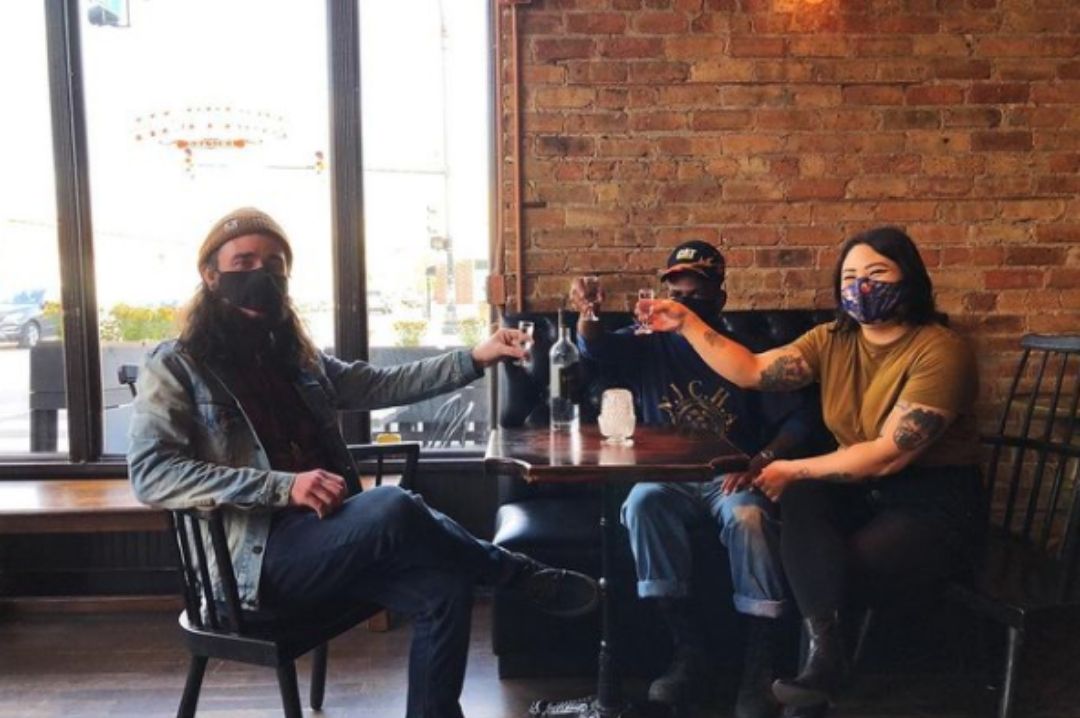 Drinks at Scofflaw, source: Instagram
This bar is all the rave amongst Chicago's gin lovers. The hipster-chic space specializes in traditional bar food, craft cocktails, beer on tap, and if you stay at Scofflaw till midnight, you get to enjoy some freshly baked cookies. The Down & Back is a great nightcap, and is made with rittenhouse rye, cocchi vermouth di torino, apologue saffron liqueur, and red clove bitters. Fun fact, their current cocktail menu was crafted by Danny Shapiro.
Location - 3201 W Armitage Ave, Chicago, IL 60647
Mini Mott
Mini Mott outdoor patio, source: Instagram
Burgers, wings, and everything else you can think of indulging in on your cheat day, paired with to-go canned cocktails. If you're a lover of everything cheesy, try the Mini Mott truffle and cheese fries, and wash them down with a Chicago Distillery Bramble canned cocktail.
Location - 3057 W Logan Blvd, Chicago, IL 60647