Natural Wine Bars in Chicago
If sulfites are giving you headaches but you don't want to give up on wine, it's time to try these natural wines.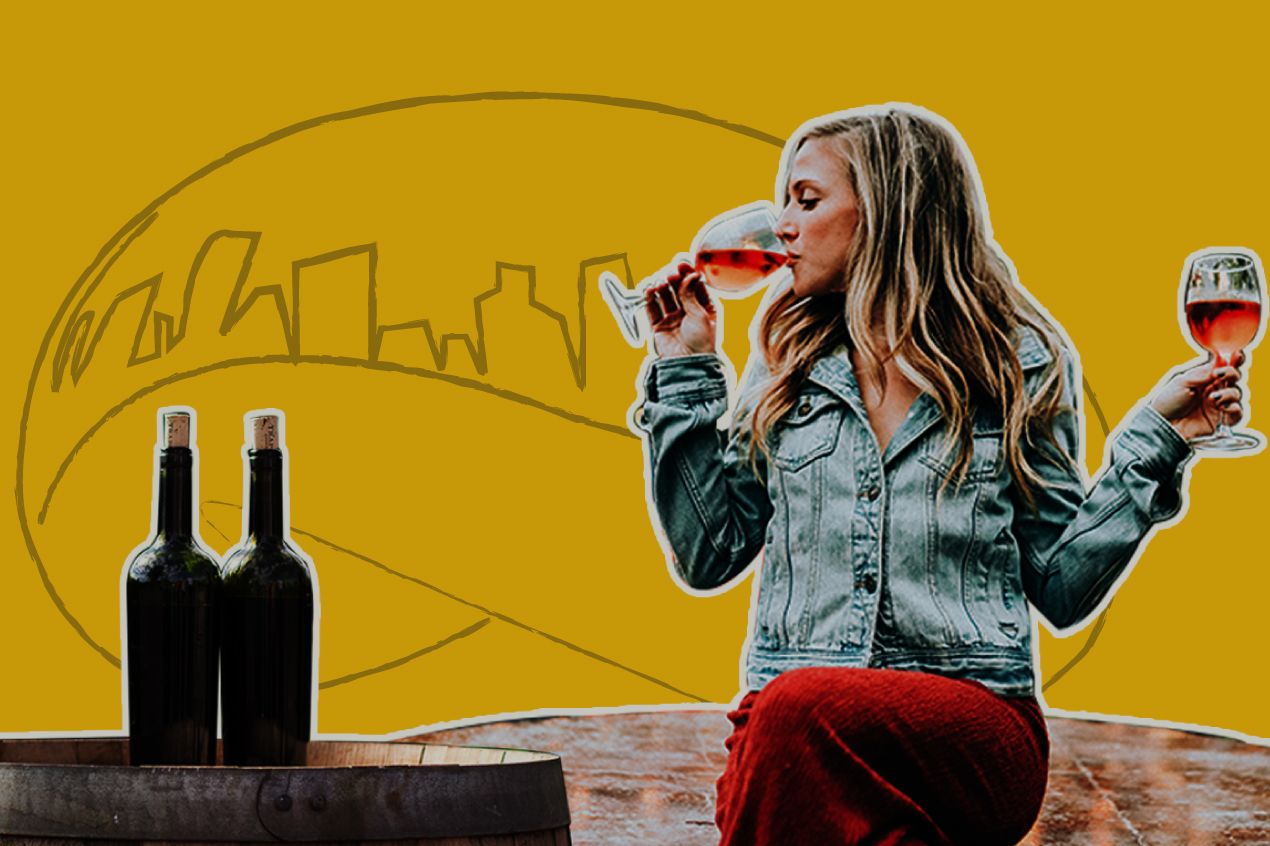 Chicago is home to a few wine bars that are perfect for kicking back and relaxing. While the city may not have any specific natural wine bars, many of the most forward-thinking restaurants and bars have embraced natural wines with more than half of their wine list devoted to them.
Next time you are dining out and reach out to the wine menu, opt for a glass of natural wine and feel the difference.
Superkhana International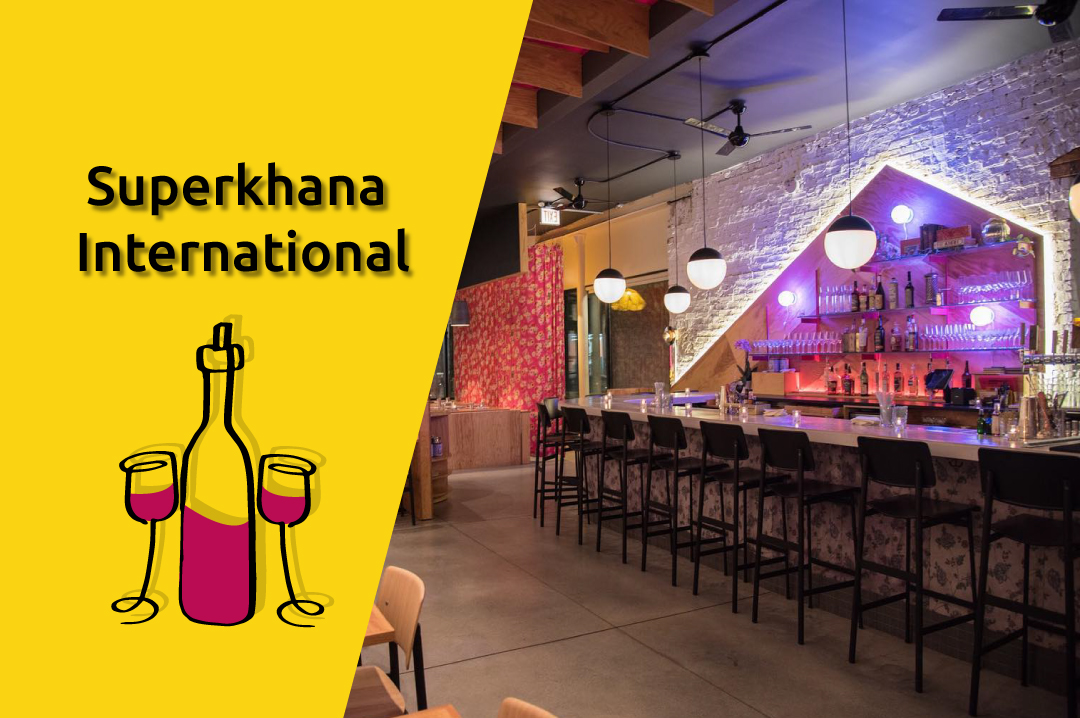 Superkhana Chicago, source: Facebook
An Indian-inspired dining experience with wines and craft cocktails in offbeat rooms and a courtyard. Colleen Malone, the general manager, and beverage director heads up the list with the general focus on sparkling wines. We suggest the Meinklang Foam Somlo from Hungary. Meinklang is one of the devoted producers of biodynamic wines and is an organically run winery. Almost half of the wines at Logan Square's Superkhana International are natural so you won't have a problem zeroing in on one stellar glass or bottle.
Where - 3059 W Diversey Ave, Chicago, IL 60647
Lula Café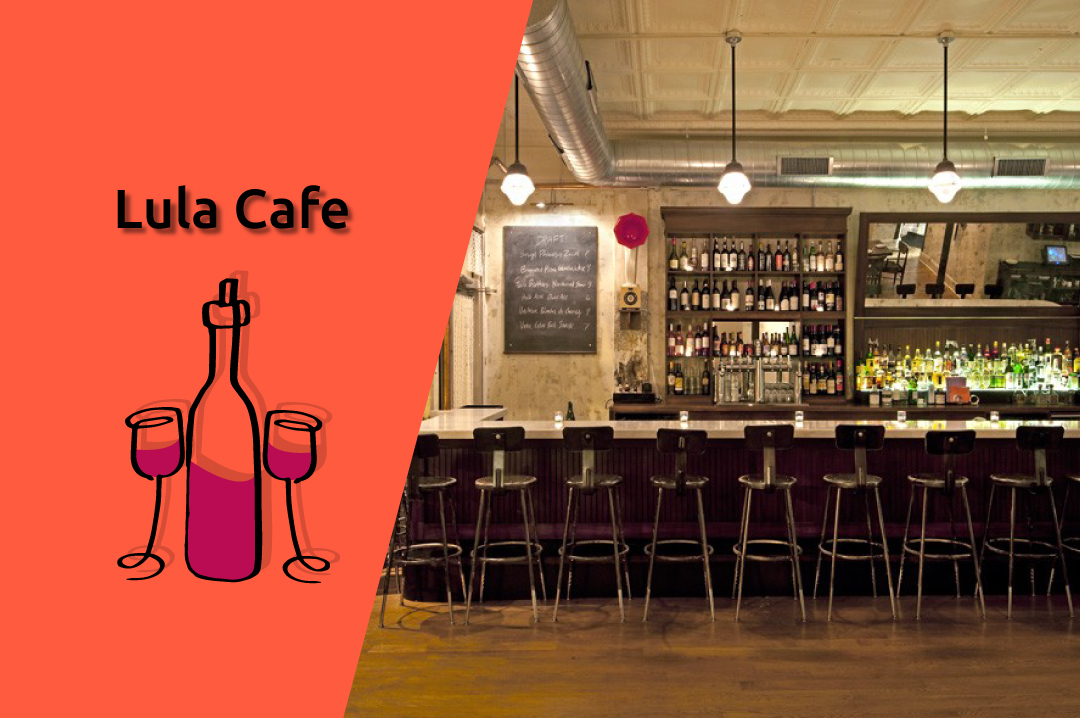 Lula Café, source: Facebook
Lula Café in Logan Square has offered natural wine for the past decade. Their current general manager and wine director Dennis Webber has organized the list for the last three years and changes it seasonally with the cuisine. The majority of the natural wines on their menu come from old European producers who have been growing grapes without chemicals and vinifying with the least intervention. We suggest trying the Absentee Winery NMWD Carignan 2017 ($64) from California.
Where - 2537 N Kedzie Ave, Chicago, IL 60647
Good Fortune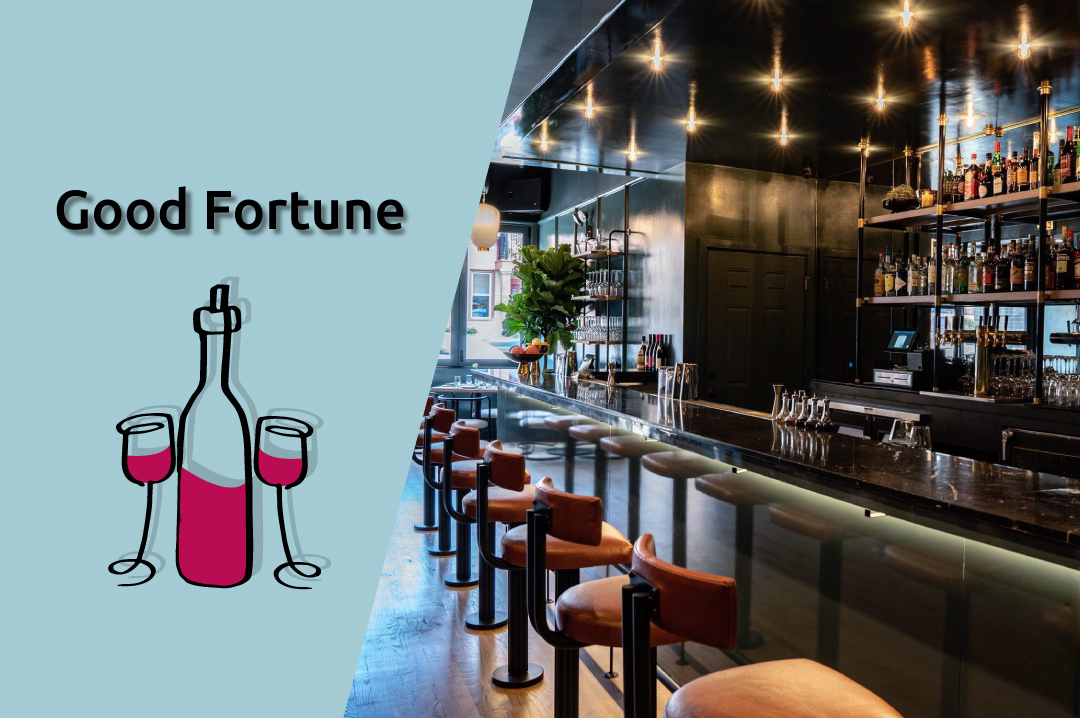 Good Fortune, source: Facebook
A high 95 percent of the wines offered at Logan Square's newish American eatery are considered low intervention and /or certified biodynamic and organic. Wine director Steven Mendivil keeps the wine list replete with natural wines that also work on the palate. We suggest trying Eric Texier's, St. Julien en St. Alban ($55) from France. They focus on purity by using different farming practices including Fukuoka which is named after a celebrated Japanese farmer known for his no-till, no-herbicide practices, and rejecting the use of copper and sulfur treatments.
Where - 2528 N California Ave, Chicago, IL 60647
Daisies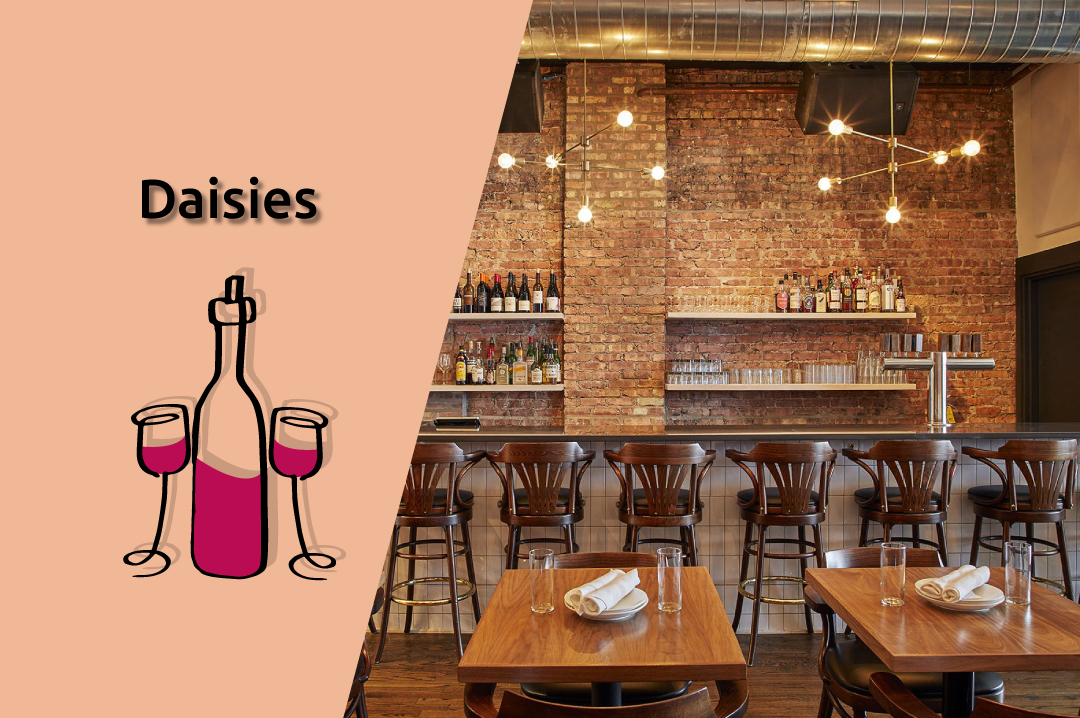 Daisies, source: Facebook
A stylish spot located in Logan Square featuring seasonal pasta and vegetables along with craft cocktails and of course, natural wines.
Bar director and assistant manager Kevin Murphy ensures that their wine program at Daisies is predominantly composed of natural wines. They like to highlight small producers with unique visions as well. Those who venture to the seasonal Logan Square restaurant can expect more than half the wine list to lean in this direction. Try Red Tail Ridge from Seneca Lake in the Finger Lakes of New York, specifically the no skin-contact Miscreant Gewurztraminer-Chardonnay blend ($11/$49).
Where - 2523 N Milwaukee Ave, Chicago, IL 60647
Galit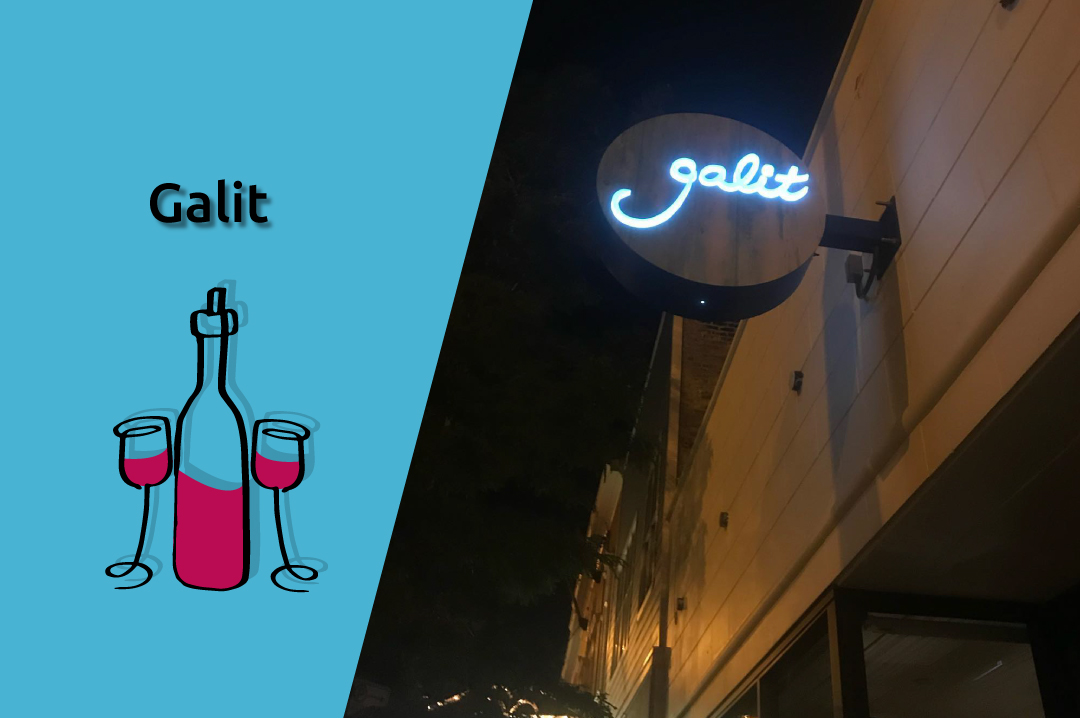 Galit, source: Facebook
Galit is a chef-driven Middle Eastern eatery with regular menus and creative cocktails in amazing digs. This Lincoln Park's hot Middle Eastern addition is as much into natural wine as we are. Executive chef Zach Engel organizes his own wine list, and he sources bottles from similar parts of the world mirroring the restaurant's cuisine, like Lebanon, Israel, Greece, and Palestine. According to Engel, the natural wine movement is still defining itself but the low-intervention production and farming practices aligned with their ingredient-driven food menu and hence found their place there. At Galit, about half of the wines are organic or biodynamic, and we suggest trying Smockshop Band Red Wine #1 ($86).
Where - 2429 N Lincoln Ave, Chicago, IL 60614
Mott St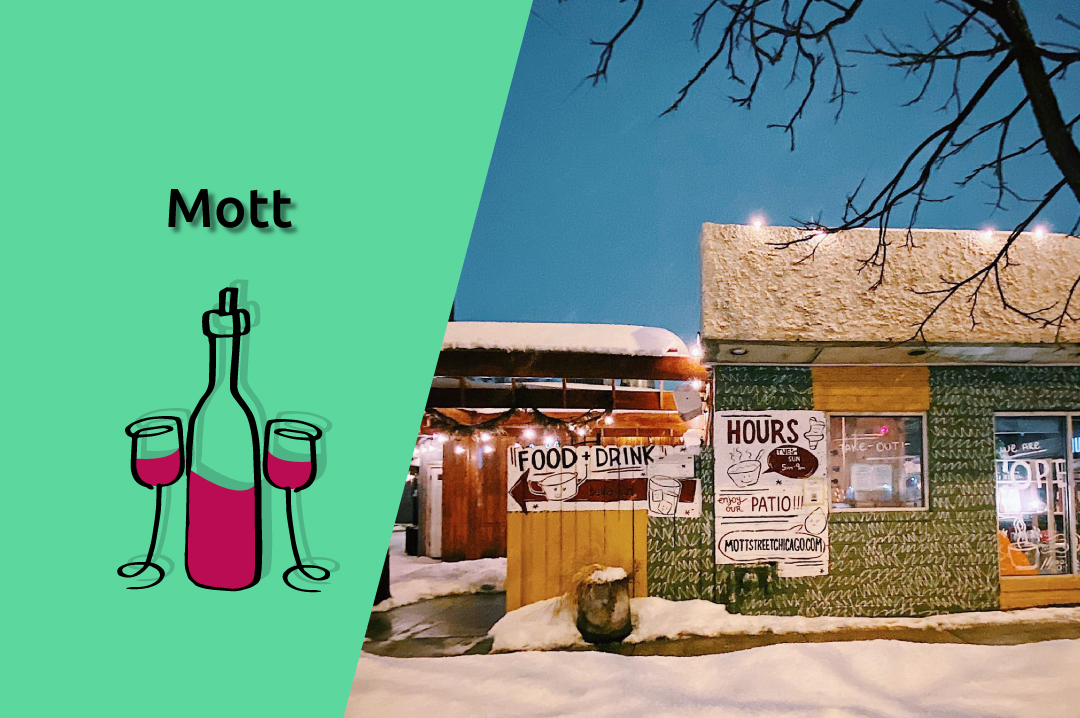 Mott St, source: Facebook
Mott St has Asian-inspired plates and craft cocktails served amidst funky furnishings and communal tables. Wicker Park's neo-Asian number Mott St was an early adopter of the movement, offering natural wines since 2013. Beverage director Matt Shores is responsible for the wine list, of which 60 percent is natural. We suggest trying Pulpe Fiction Muscadet ($14/$56) from France. A light to medium-bodied, uber-natural Melon de Bourgogne, it is a classic oyster wine. Typically briny, crisp, and clean, it is simple, easy, and plentiful, especially in France. Like all Muscadets, it would pair beautifully with oysters on the half shell, but it also goes well with all sorts of fish and even veggies.
Where - 1401 N Ashland Ave, Chicago, IL 60622
Clever Rabbit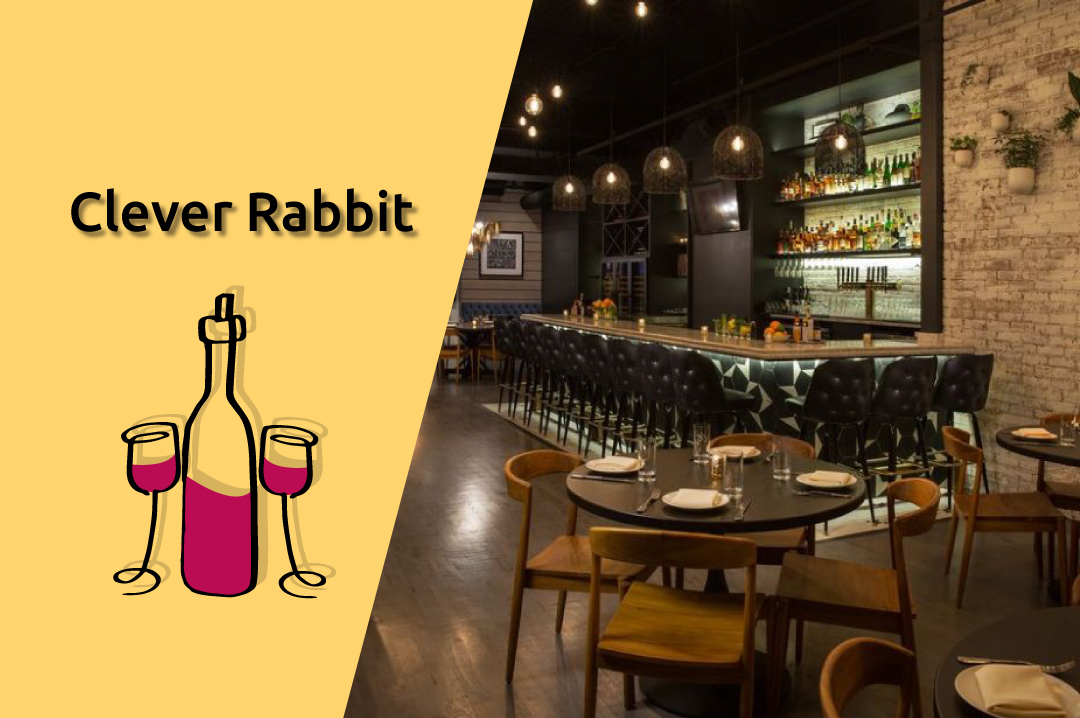 Clever Rabbit, source: Website
The veggie-forward trend is front and center at Wicker Park's Clever Rabbit. Owner Chris Haisma commands wine over at his vegetable-focused spot, where most of the list is composed of organic or biodynamic selections. We suggest trying California-based My Favorite Neighbor's Cabernet ($15/$125). This Cabernet shows elegant aromas of black raspberries, cassis, nutmeg, and cinnamon spice. You can enjoy this Cabernet with grilled vegetables.
Where - 2015 W Division St, Chicago, IL 60622
All Together Now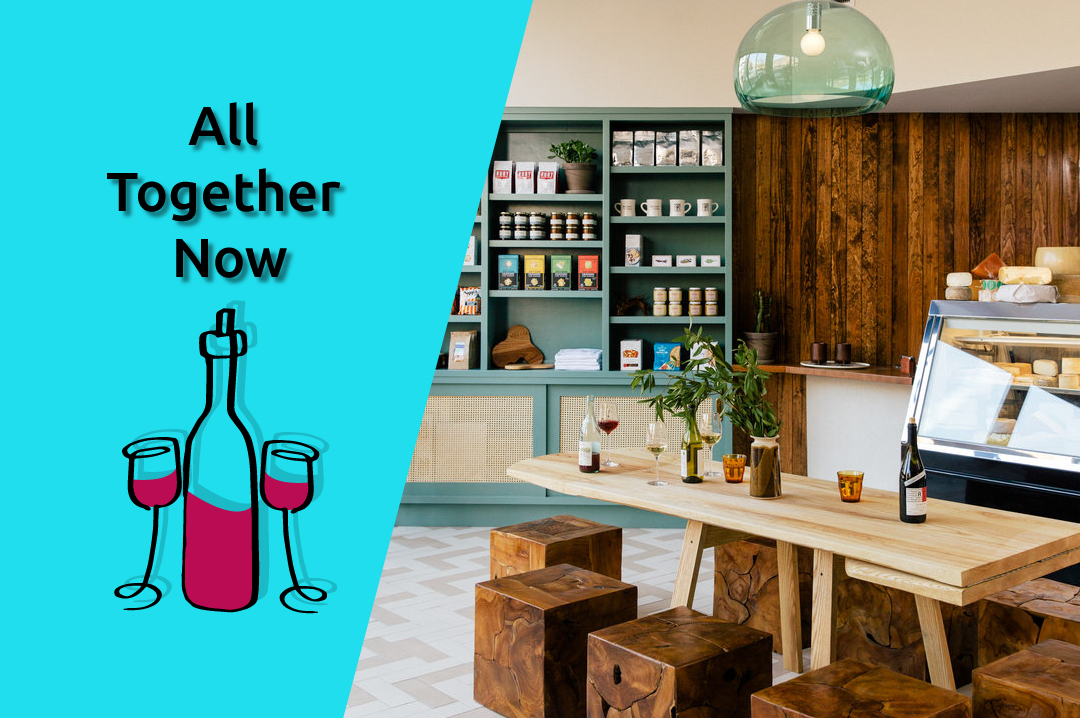 All Together Now, source: Facebook
Aside from being a restaurant, this Ukrainian Village spot is also a small wine shop and market. All wines at this hip bistro are natural. Partner Erin Carlman Weber and wine director Jeremy Patenaude and worked a great combination here. We suggest trying sulfur-free Julien Brocard Chablis 7eme 2017 ($44). This is a white wine from the region of Chablis with 2017 grapes, it has a strong color, citrus smells, and leaves you with a great mouthfeel.
Where - 2119 W Chicago Ave, Chicago, IL 60622