D'Antan is the Best Italian Wine of 2021
D'Antan by La Scolca won the best wine by country (Italy) award at the Sommeliers Choice Awards 2021.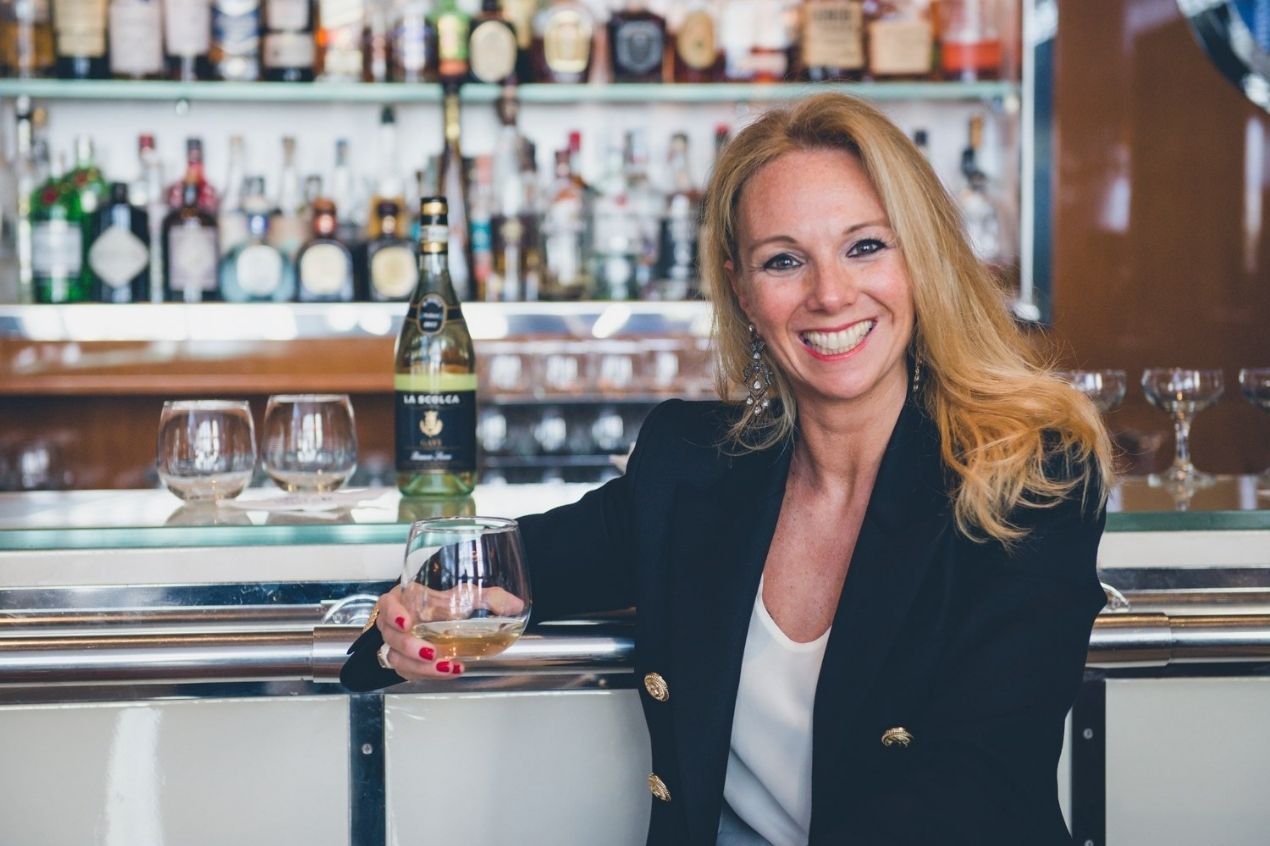 D'Antan by La Scolca has light straw color with delicate greenish hints and intense, long, continuous, lasting, with flavors varying from fruitiness to florality depending on its stage of evolution. Strongly typical of Gavi; flinty, with walnut on the palate and toasted almond on the finish. Excellent right through a meal and after the meal too. D'Antan won the Best wine of the year by country (Italy) award at the Sommeliers Choice Awards 2021.
Sommeliers Choice Awards is a worldwide wine competition that gives on-premise purchasers and sommeliers a significant benchmark for understanding which wines would make a convincing expansion to a wine list.
The judging panel of the Sommeliers Choice Awards comprises top Master Sommeliers, Sommeliers, Masters of Wine, on-premise wine purchasers, wine advisors for on-premise foundations, and wine chiefs at U.S. eateries, bars, pubs, and clubs. Judges include wine experts like Gillian Ballance MS DWS (Master Sommelier and Education Manager at Treasury Wine Estates), Jim Bube MS (Master Sommelier and General Manager of Mercantile Dining and Provision in Denver, CO), Ira Harmon MS (Master Sommelier and Fine Wine Speacialist at Vin Sauvage, Las Vegas, NV), Rachel Lowe (Director of Beverage for Levy Restaurants, Chicago, IL), Koen Masschelein (Director Of Food And Beverage at Four Seasons Hotels and Resorts, Yountville, CA) and many more.
Medals and special awards are given to those wines that meet judgment criteria, like how well they pair with food items, general versatility, typicity, quality, worth, and packaging. The main questions that sommeliers try to answer as they judge the wines are: "Would we stock this?" and "would patrons ask for another glass?"
From 26 different countries and 142 varietals of wines that participated this year, D'Antan by La Scolca won the Wine of the Year by country (Italy) award at the Sommeliers Choice Awards 2021.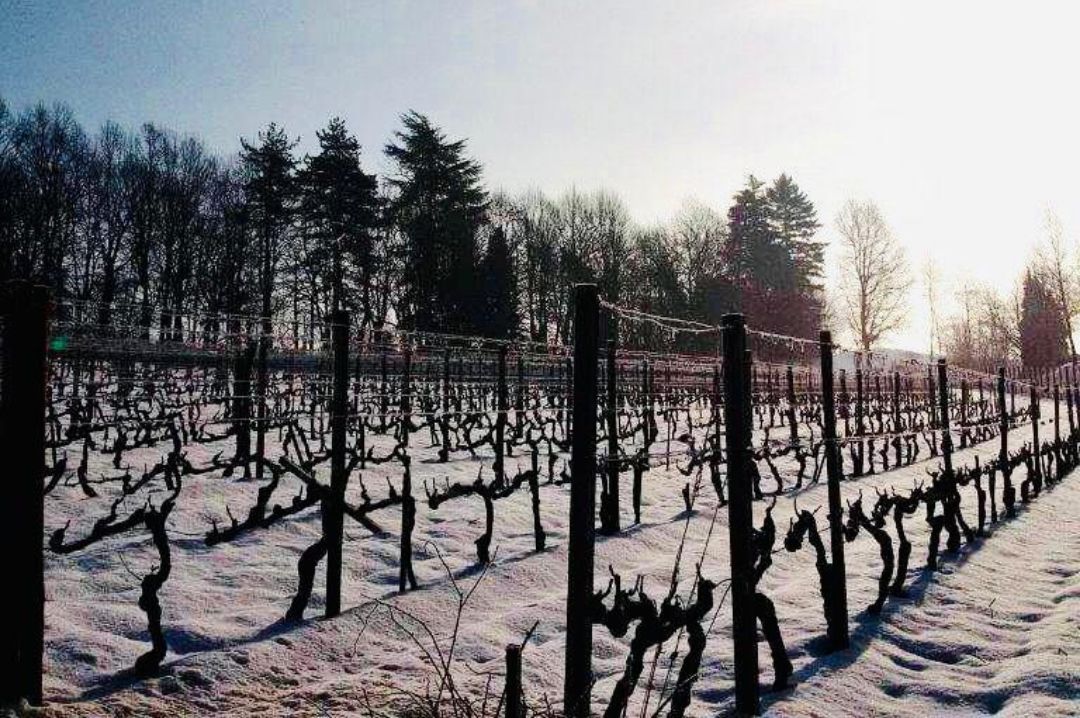 La Scolca, Source Facebook
About La Scolca
The La Scolca estate was purchased in 1919 by Giorgio Soldati's great-grandfather who, today, leads the company with his daughter Chiara.
The surname Soldati "soldiers" is particularly symbolic of the approach taken by the company's owners. The name of the property, as well, is symbolic. The La Scolca brand comes from "sfurca" or "look off into the distance," and the farmhouse that stood there was exactly that - a lookout post. These names reflect the proud and tenacious character of the owners and their wines.
In 1919, at the time of purchase, the land was used, in part, to produce grain, and the rest was covered by forest. The Soldati family had a well-studied plan to plant Cortese vineyards in an area traditionally used to cultivate only red grapes. The production soon became a major technical enterprise. La Scolca is the oldest company in the area for continuity of management by the same family. It is also the most modern Vineyard in the area.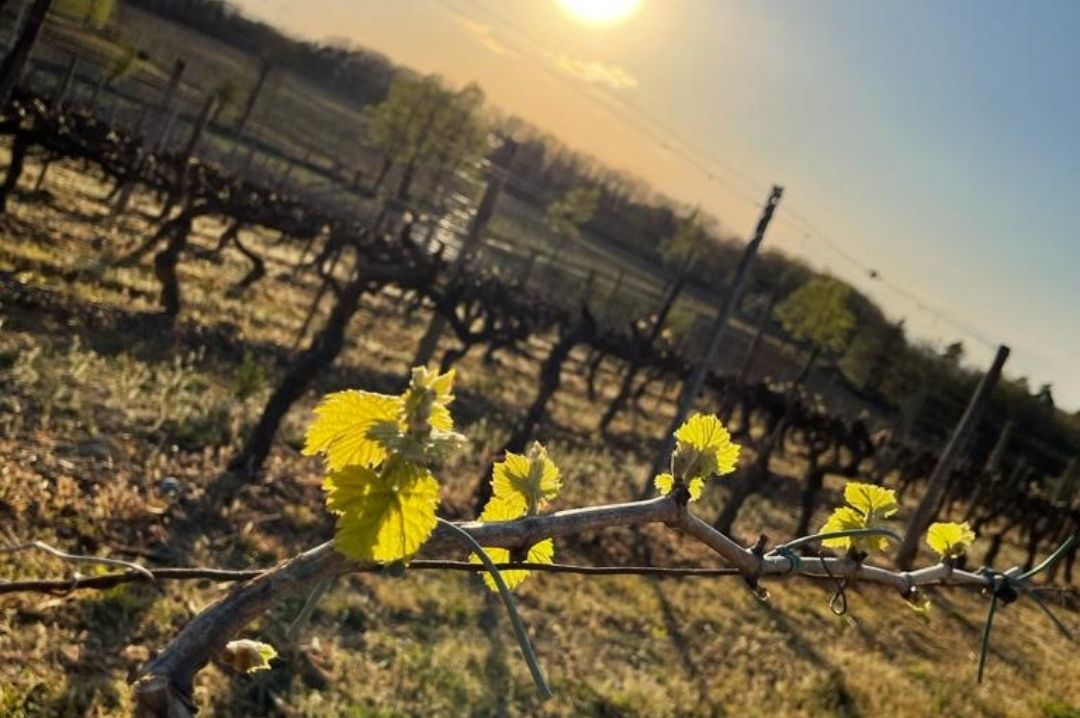 Source Facebook
About the Vineyards
Cortese grapes in the Gavi area, near Novi Ligure, produce a wine of aristocratic personality, mineral and intense, durable and elegant. Within the municipality of Gavi, the best results are obtained in the Rovereto district.
La Scolca® has its vineyards in the most beautiful location of Rovereto, and its Gavi Dei Gavi® is the highest representation of the wine produced in this micro-area. This exciting result does not come exclusively because of the fortunate position of their vineyards: it is also the fruit of their well-considered enological practice. With raw materials and conditions similar to other producers in the area, their expertise lets them have extra gear.
Gavi wine, produced with Cortese grapes, was invented here, at La Scolca®: for more than 100 years it became a model of style. The company manages an area of about 50 hectares of vineyards. On the whole, there are about 200 km of rows of vines, which during each agricultural campaign, are crossed from eight to ten times on foot or by tractor, with planting distances of 0.90 by 2.40 meters. The density is about 4,500 vines per hectare. The vineyards are located in the happiest positions of Rovereto and Gavi. The vines are exposed to sea air and full sunlight exposure from sunrise to sunset, coolness, and minimal dews. All of these elements create the proper alternating conditions that are ideal for a complete and correct ripening of the grapes, a prerequisite for good wine.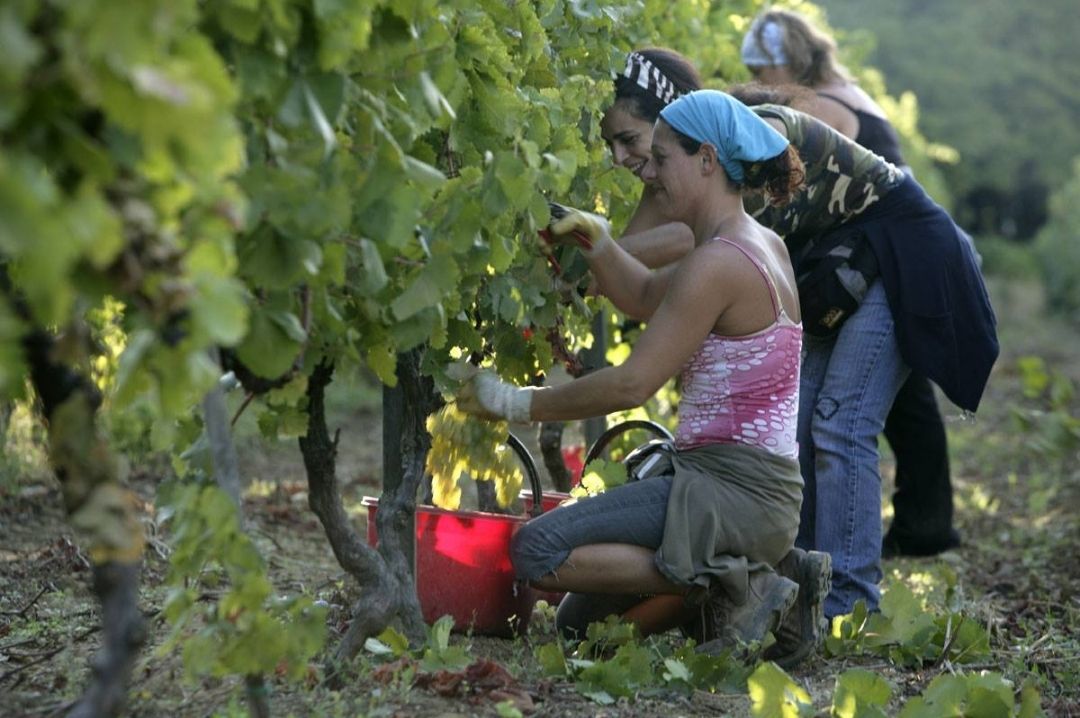 The Winery, Source Facebook
The Cellar
Giorgio Soldati proved to be a valid and innovative leader. He created wines and sparkling wines that widened the range of La Scolca® labels without betraying the nature and essence of the territory and its Cortese vine.
La Scolca continued to focus on classic Gavi wine, even when it was considered an atypical one. The Soldati family has always believed in this wine and its essential character. Through the years, La Scolca has produced a Gavi wine that arrives on tables all over the world still fresh and fruity, showing off its great qualities: a unique and taste-filled emotional experience.
Carbon dioxide is used from the very first vinification operations; to keep the must protected from oxygen until the beginning of fermentation. It's a general and traditional characteristic of La Scolca® wines to remain "Sur lie" until bottling, even for ten years, as in "D'Antan"® ones. This procedure reduces the need for sulfur dioxide, obtaining a fresh, natural, and very drinkable wine. Once the must is obtained, during vinification, fermentation takes place in thermo-controlled steel tanks. Subsequently, the wine becomes limpid by natural decantation. The cellar has an internal analysis laboratory that works for the constant control of the grapes before vinification takes care of quality.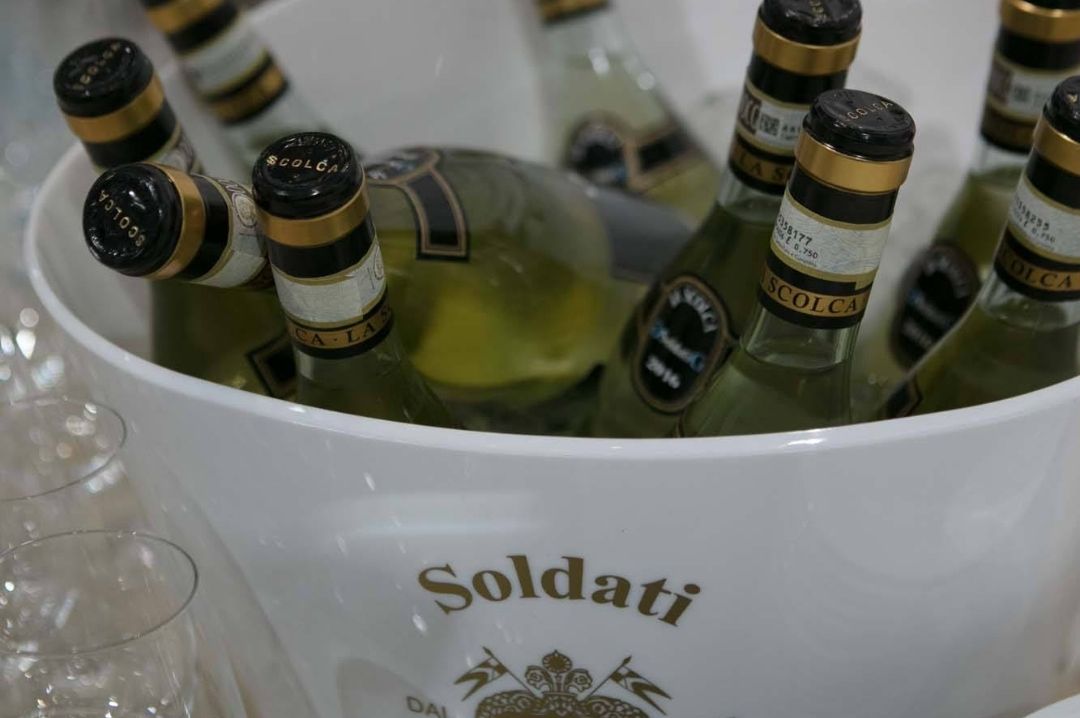 Wines, Source Facebook
About D'Antan Wines
La Scolca® D'Antan® is full of emotion, a wine that surprises because it opposes a strong character and a strong personality to a delicate scent: it is a unique product.
Just a sip is enough to feel the aromas and flavors of the earth. It is a wine of the origins, a wine of the lost times, a wine that brings back scents and perfumes of memory. It has the soul of the child but an adult heart.
Spumante La Scolca tastes pleasing when young but releases all the qualities and characteristics of great wine in the vintages of Spumante Brut Riserva D'Antan® or of the Gavi dei Gavi® D'Antan®. These great wines don't lose the memory of their origins when, in 1919, La Scolca® introduced Gavi, starting to produce this inimitable white wine just for hobby and passion, as an alternative to red wines. Over the years, this hobby became a profession, but the passion for Gavi and sparkling wines grew more and more. In more than 100 years, Spumante La Scolca® and Gavi dei Gavi® became "cult" wines enjoyed both young and aged. In the D'Antan® versions they conquered the world and the most prestigious tables for special occasions.

Other D'Antan® Wines
Brut Millesimato D'Antan
The appearance is lightly golden, lively, and bright. With an intense and lasting smell, the first impression of fruitiness leads to intense aromas of white chocolate, which soften into honey and spices, giving an overall impression of great elegance. Impressive, dry, full, fresh, firm, and decisive; With a long-lasting, velvety feel and the refinement given by the long period of yeast contact; balancing acidity and an attractive almond flavor. Ideal as an aperitif, excellent after a meal, and for contemplative sipping.
Brut Rosè Millesimato D'Antan®
The wine has thick foam and a soft appearance. It is slightly spicy, intense, and persistent and has pastry notes and white chocolate. It starts with a warm, amber sensation and then changes into intense exotic fruits, dissolving into honey and spices into a soft elegant complex. On the palate, it respects perfume, dry, full, decided backbone and crisp; velvet cloth and continuous, refined by the long stay on the lees; pleasantly sour, with a pleasant hint of almond. The final is of rare beauty with hints of candied fruit. Ideal as an aperitif and "all meal" used in important lunches.
Buy D'Antan
Buy D'Antan directly from La Scolca.
US residents - Shop here.
UK residents - Shop here.
Italian residents - Shop here.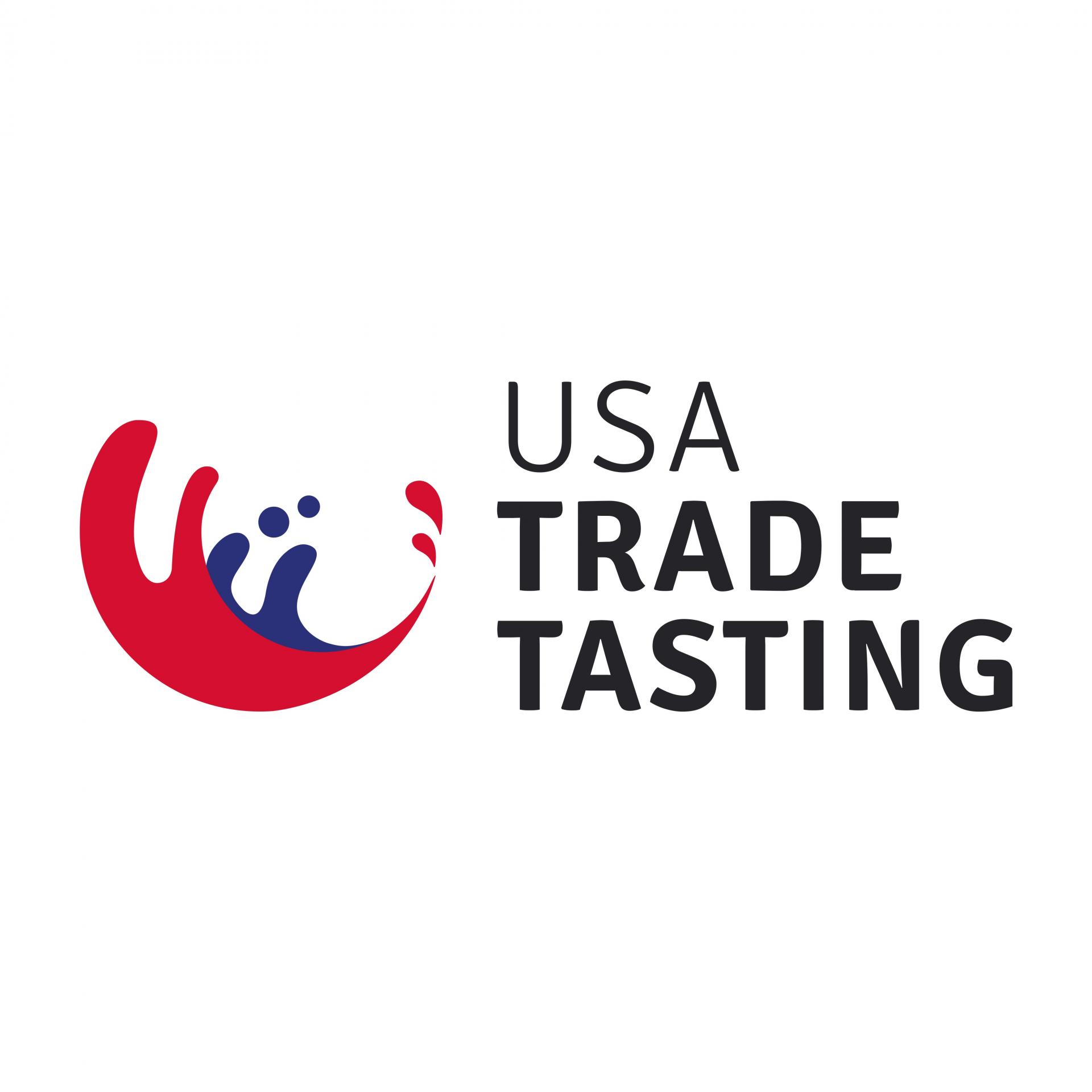 Morgan MFG, 401 N Morgan St Suite #204A, Chicago IL 60642
Register Now
South San Francisco Conference Center, 255 South Airport Boulevard, South San Francisco, CA 94080, United States.
Register Now
South San Francisco Conference Center, 255 South Airport Boulevard, South San Francisco, CA 94080, United States
Register Now