Australia's Finest Wine as per Master Sommeliers
The 2015 Lévrier by Jo Irvine Anubis Cabernet Sauvignon win at the 2021 Sommeliers Choice Awards makes it the new benchmark for Australian Wines.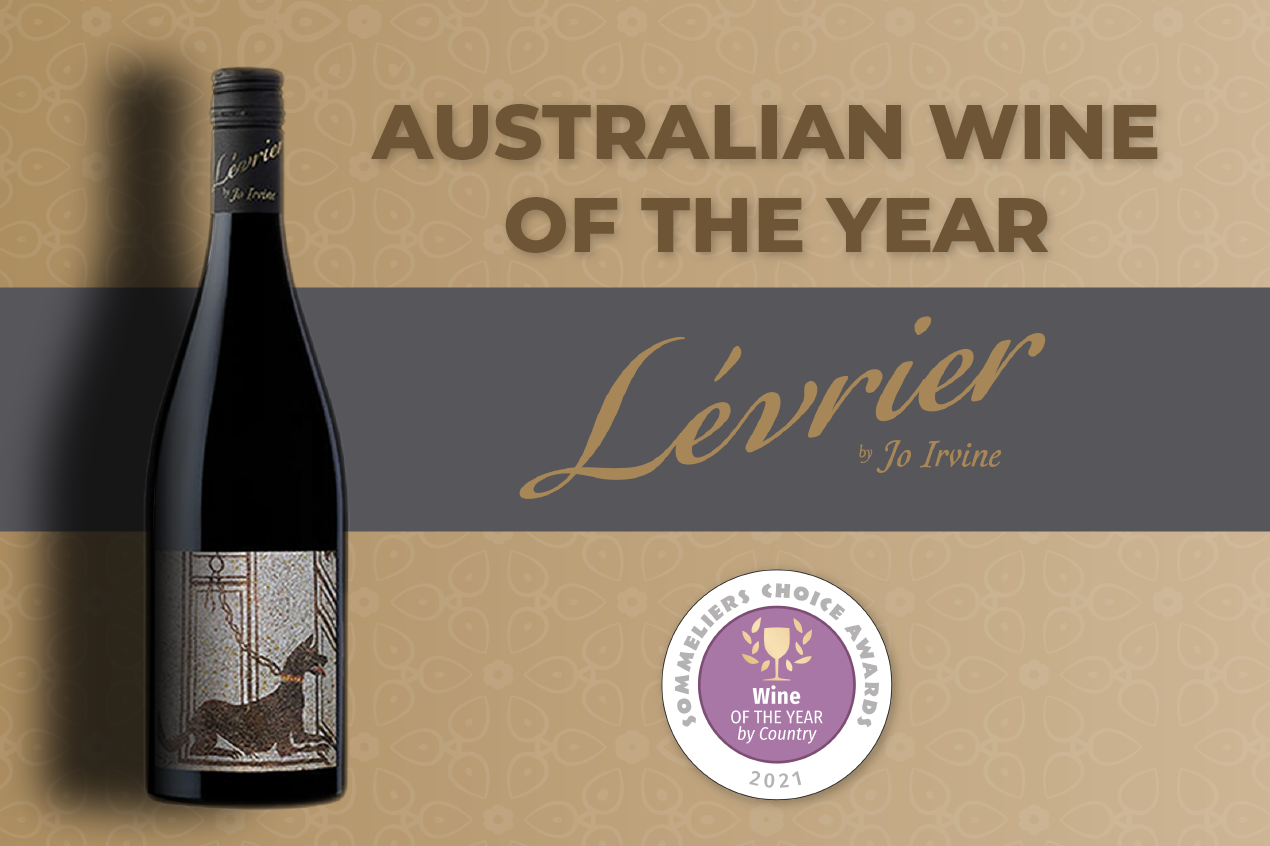 "Master Merlot Maker" James Irvine during his years of glory had an ardent follower who trailed him around since the age of seven. Absorbing all the knowledge her father was giving out, getting a hold of wine blending and the ritual tasting of ferments, Jo Irvine was getting introduced to the world of wine at a very tender age. She learnt about the craft through her years in school with the path laid out for her to follow in her father's footsteps. That didn't happen, however, as Jo decided to become a nurse.
Following a career spanning two decades, her roots in winemaking started calling her back. It was that "mid-life" crisis, as she likes to call it, that reinvigorated her dream of becoming a winemaker. She went on to study winemaking where she worked on six vintages from the Barossa Valley and California, USA. Her journey in the wine business started in 2003 when she started a wine consulting business.
The desire to own her own label still burnt bright inside her. In 2017, her lifelong dream was achieved as she brought Lévrier by Jo Irvine to the world of wines. The name combines her love for winemaking and her dogs with Lévrier being French for greyhounds. In October 2017, Jo released her first wine, the Lévrier Meslier Sparkling Rosé and since then her brand has been making a name for itself.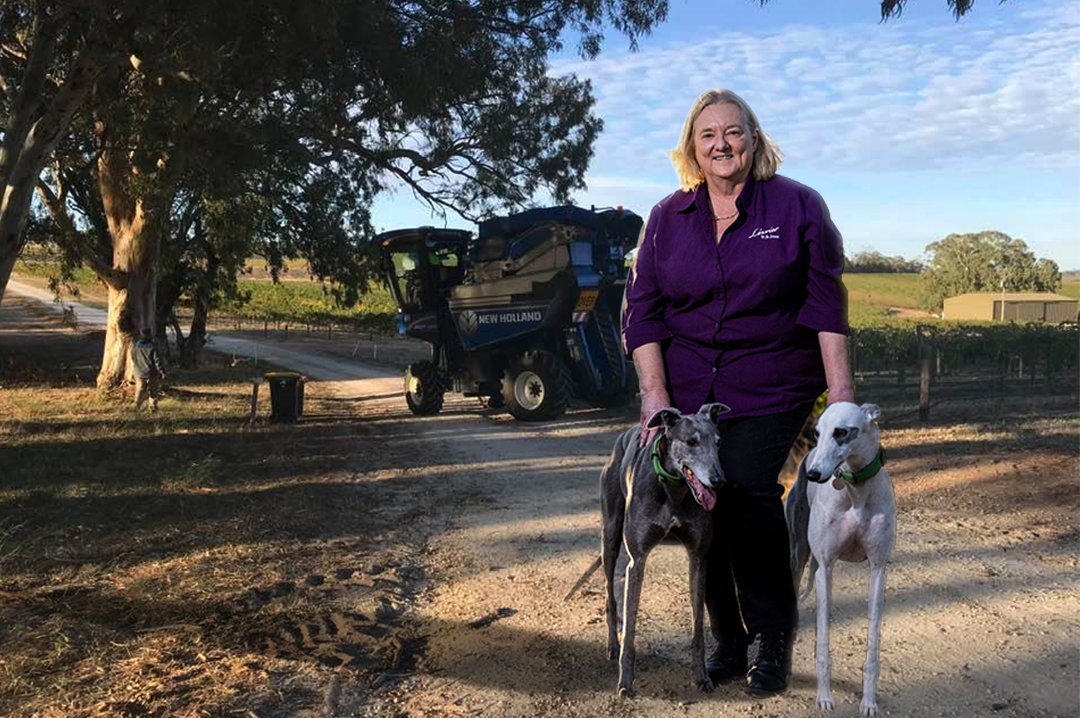 Jo Irvine with her pair of greyhounds
At the 2021 Sommelier Choice Awards, three of her wines took home a total of five awards. The 2015 Lévrier by Jo Irvine Anubis Cabernet Sauvignon was awarded a gold medal with 94 points and was also the Wine of the Year by Country winner for Australia. The 2017 Lévrier by Jo Irvine Peritas Zinfandel was also a gold medal winner with 92 points and was the best zinfandel on show, taking home the Wine of the Year by Varietal honor. The list of winners was completed by the 2015 Lévrier by Jo Irvine Argos Shiraz.
To be recognized as the Best Wine by Country and the Best Wine by Varietal by Master Sommeliers shows the brilliance with which the wine has been made. To put things in a bigger perspective, Australia was among the top five countries with the most participants. If there ever were two wines from Australia to sip on, it would be the 2015 Lévrier by Jo Irvine Anubis Cabernet Sauvignon and the 2017 Lévrier by Jo Irvine Peritas Zinfandel.
The Sommelier Choice Awards is a leading wine competition in the world that brings to light wines that warrant a place on a restaurant/bar list, retailer shelves and a connoisseurs collection. Standing out from other wine competitions in the world based on who judges the wines and how they judge them, the Sommelier Choice Awards brings together the expertise of the judges and the parameters based on which a drinker will choose a wine.
Food pairing ability (how well a wine pair with different cuisines), typicity (whether the wine clearly describes the varietal), quality (how well the wine suits its target audience right from its aroma, taste and body), value (if the wine is priced right based on its quality) and packaging (how well the wine will be perceived by the customers) of wine are the parameters based on which the best wines in the world are chosen.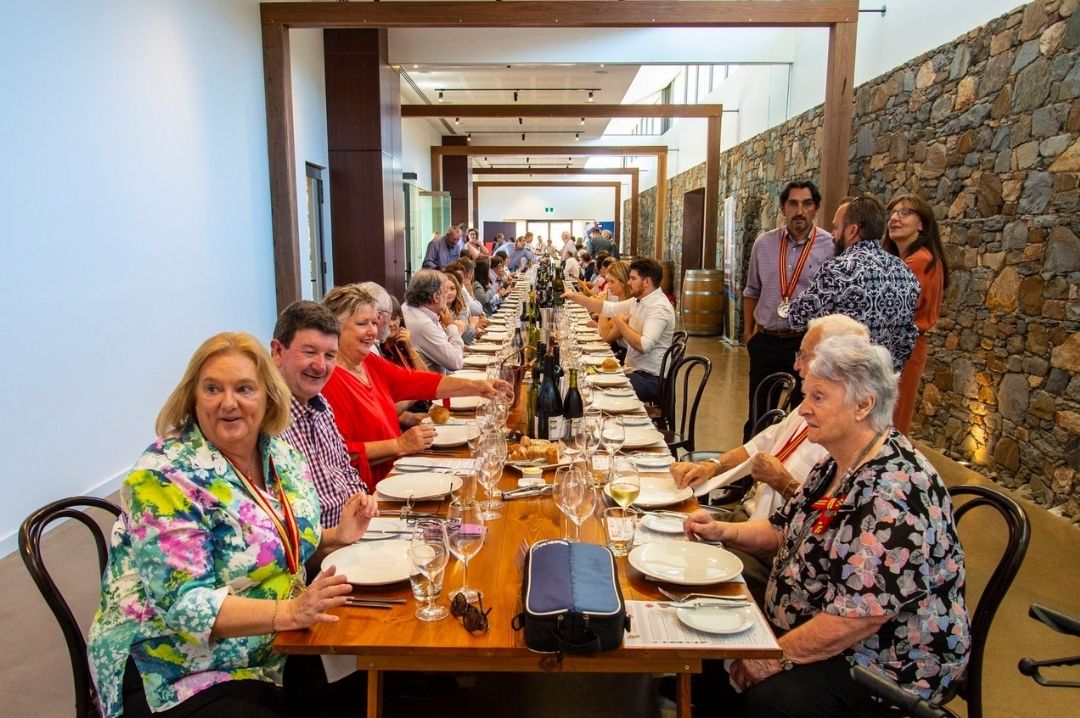 Jo Enjoying a Meal, Source Facebook
The judges are drawn from a list of the U.S. industry heavyweights who combine years of experience and a knack for finding spectacular wines for restaurant menus and bars. This year, the competition brought together 20 Master Sommeliers under one roof, raising the bar of how a wine competition should be judged. The judges included Brett Davis MS (Sales & Education Manager at E & J Gallo Winery); Maximilian Kast MS (Director of Education at Broadbent Selections INC); Kyungmoon Kim MS (Founder, KMS Imports) and other top-notch names. In what was a very detailed judging process, Jo Irvine's wines stood out and were among some of the finest at the competition.
An award-winning ensemble
The 2015 Lévrier by Jo Irvine Anubis Cabernet Sauvignon has an intense red color and opens with notes of redcurrants, dark cherry fruit, and mulberry. On the palate, the best wine from Australia is crafted in a way that the flavors of dark cherry and cassis with new French Oak are enhanced. A plush and juicy wine, the 2015 Lévrier by Jo Irvine Anubis Cabernet Sauvignon finishes with velvety tannins.
On the other hand, the Best Zinfandel on show at the 2021 Sommeliers Choice Awards, the 2017 Lévrier by Jo Irvine Peritas Zinfandel has aromas of black cherries, charred oak and stewed blackberries. The palate of the wine has notes of grilled red plum, peach, raspberry, strawberry and slight notes of green bell pepper.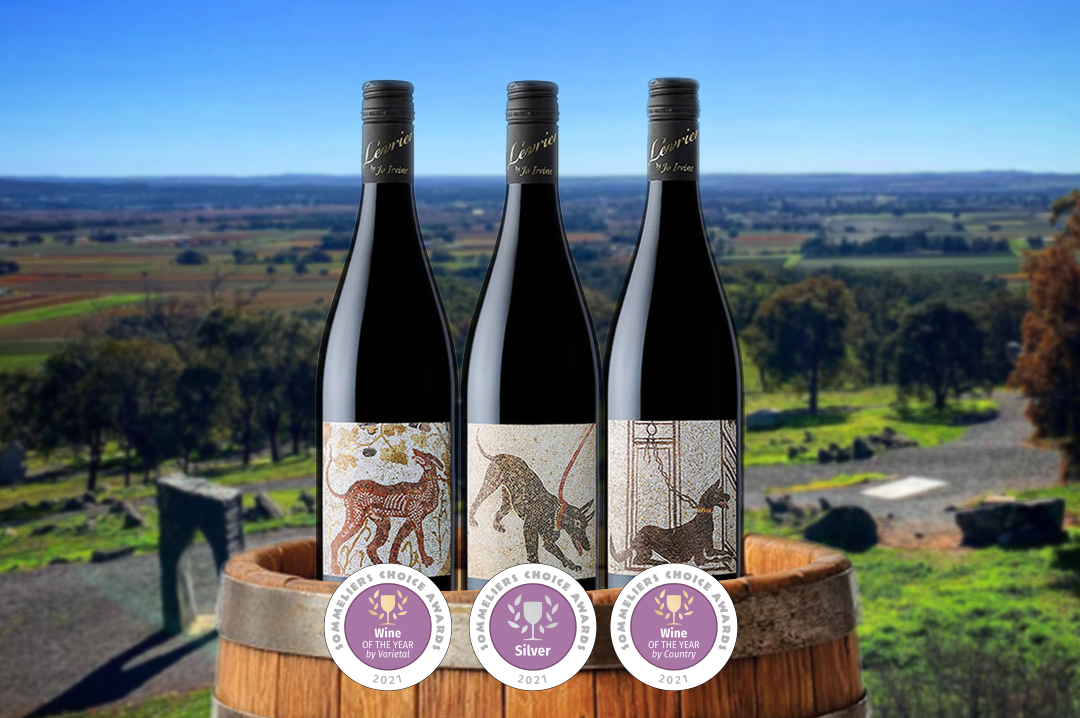 The award winners at the 2021 Sommeliers Choice Awards
The list of Jo Irvine's Sommeliers Choice Awards winners is capped off by the 2015 Lévrier by Jo Irvine Argos Shiraz. On the nose, rich and dense aromas of black fruit with stewed blackberries and blackcurrants linger. The palate of this silver medal winner is savory with green tobacco, cured olive and black pepper notes.
You can grab all of these award-winning wines from the Lévrier online store. Closer home, get your share of Lévrier's classic wines from Vivino.
Above and beyond the wines
While Jo's wine portfolio now spreads across ten wines, including the winery's flagship sparkling rosé, all from the rich vineyards of Eden Valley, Lévrier is also home to two fantastic wine clubs. The 4 Paws Club membership comprises special pricing for all their wines. In case you order over a dozen wines to be delivered to any metropolitan areas of any capital city in Australia, you can avail their complimentary freight service.
The VIP Tall Tails Club offers members a complimentary delivery of wines to the metropolitan area of any capital city within Australia up to the value of $270, a personal winery experience, and barrel tasting for VIP members and 5 friends, and pre-release wine offers. Both the clubs are named after the label and Jo's fond love for dogs, especially her two greyhounds.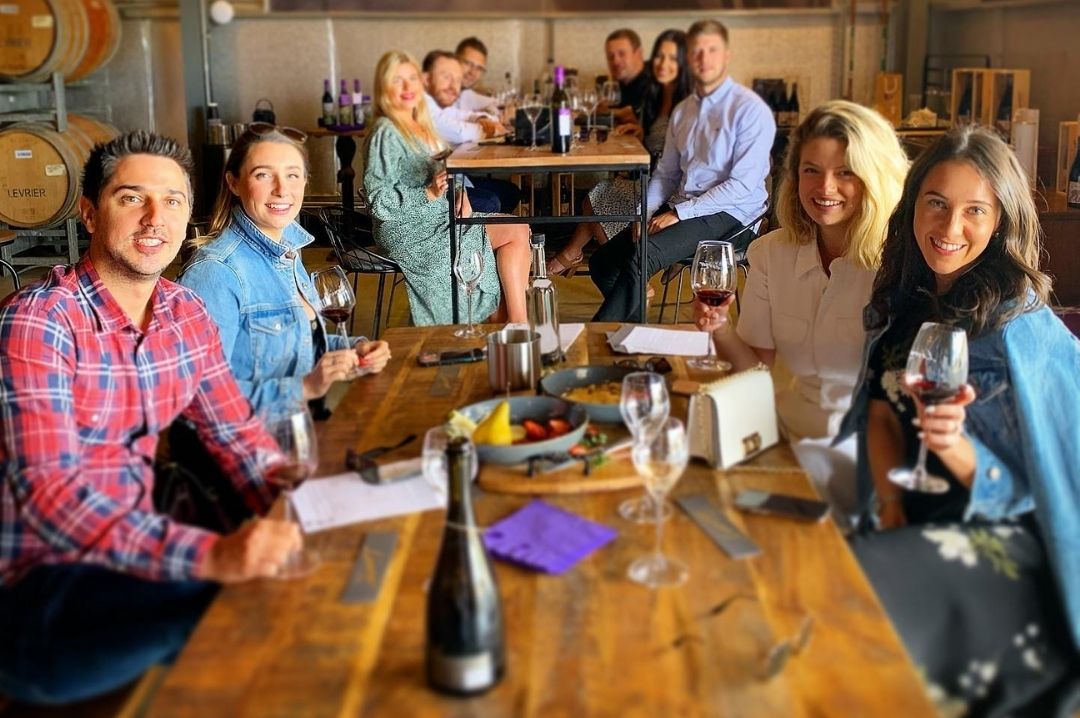 Visit Lévrier by Jo Irvine, Source Facebook
The winery is also open for tours and visits. At $15 per person, the tasting experience includes a tour of the winery during which you can enjoy six wines with a Sparkling Meslier on arrival. Open from Thursday to Saturday, the tasting tour is also dog friendly, so don't shy away from bringing your four-pawed friends along. To book an experience, check the winery's schedule.
Jo Irvine's journey from childhood to realizing her dream is one that adds a lot of charm to the world of wines and we cannot wait to see what she brings out next. Until then, see Jo's charming smile and brilliant mind at work on Instagram.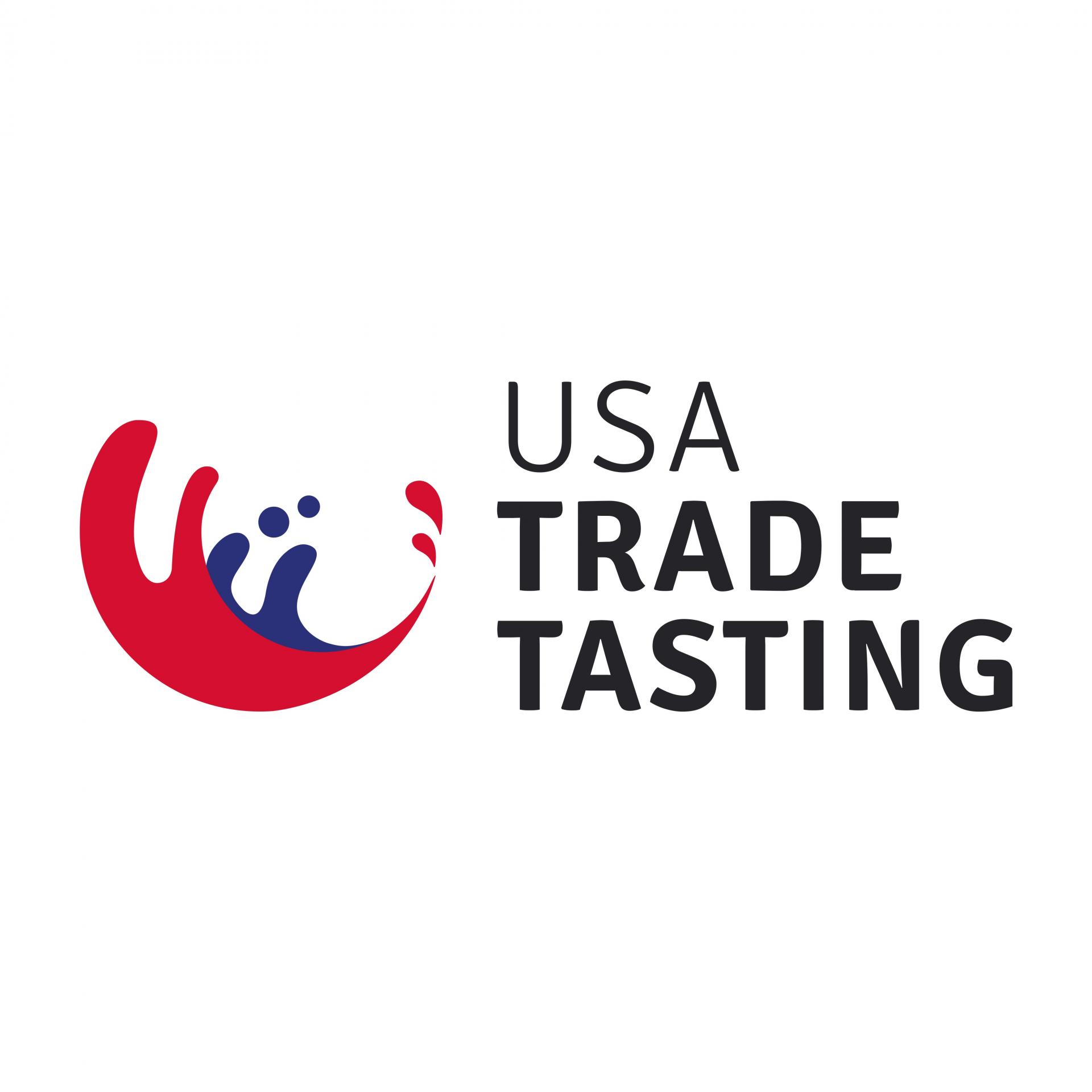 Morgan MFG, 401 N Morgan St Suite #204A, Chicago IL 60642
Register Now
South San Francisco Conference Center, 255 South Airport Boulevard, South San Francisco, CA 94080, United States.
Register Now
South San Francisco Conference Center, 255 South Airport Boulevard, South San Francisco, CA 94080, United States
Register Now