Which spirits to order in bars and why
Which sprits should you be ordering for your cocktail or to drink neat at the bar next time and why?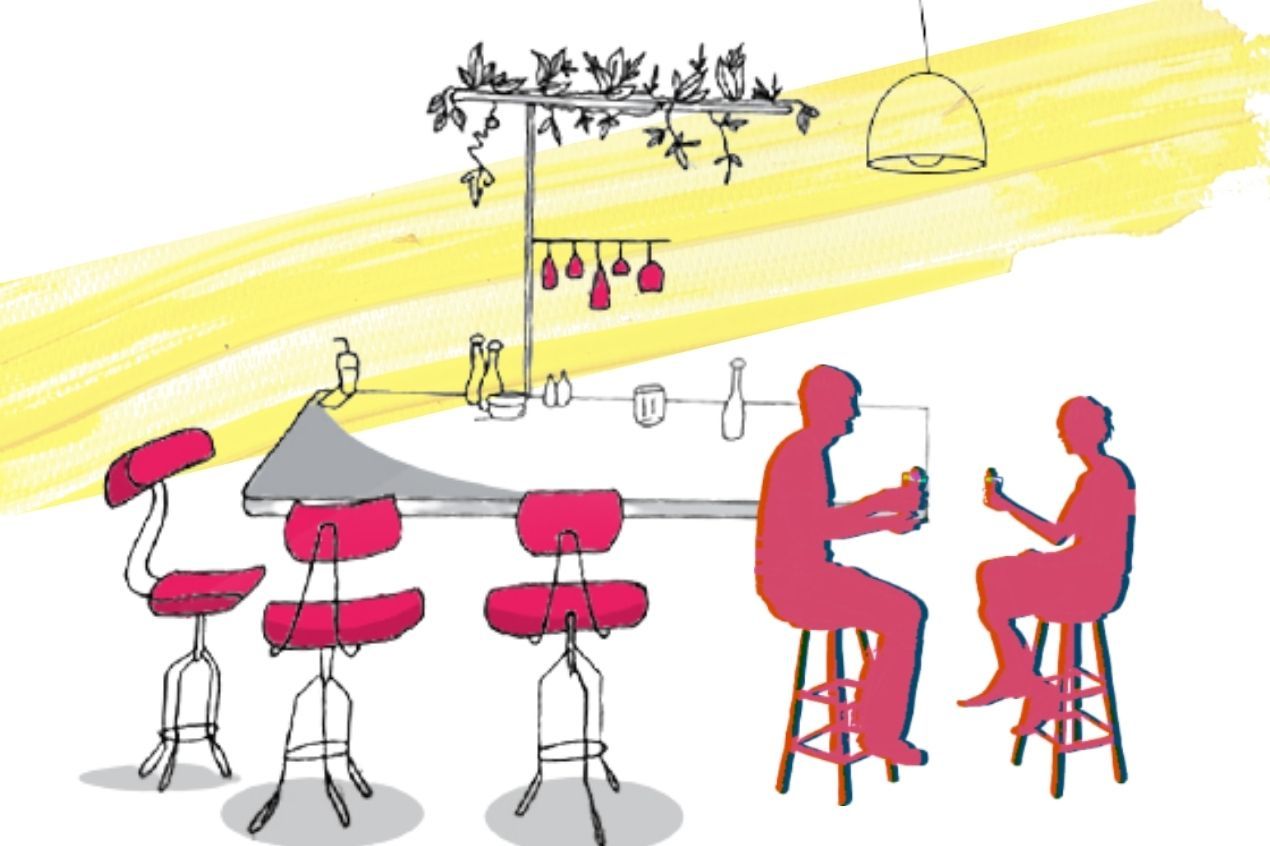 We have nothing against the classic G&T, dirty martini, or the negroni, but will you continue to order the same drink every time you're at the bar? Or are you willing to change things up a little? Your classic drink is the first that comes to mind. It's quick, easy, and safe. You know what you're getting. But do you know that there is a whole new world brewing and distilling out there, waiting to be discovered by you? Of gins with exotic botanicals, world-class whiskeys casked innovatively and mezcals made with wild, smoked agave. And you're missing out on this because maybe you are not aware of them, or the choices are dumbfounding so you just don't know what to pick, or it feels like too much trouble to figure out something new to drink, to step out of your comfort zone.
You can still have your go-to drink, but with a new spirit to speak through it with new flavors. Or you can pick up a new brand of gin, vodka, or tequila this time and see what it brings. We're not saying that you have to take a wild guess and see if the bottle you've picked is any good. You could actually make a safe choice, one that is recommended by leading bartenders of the country.
In the current environment where we continue to spend time at home, there is an opportunity to try these spirits at home and mix them to make fun cocktails, some that are trending online. Bartenders are mixing these cocktails on Instagram and TikTok, sometimes on the spirit's brand page too. There are many videos that are easy to follow to create cocktails with these spirits. Many of these recipes are quite easy to try with only a few ingredients. You never know if this is the chance your innate bartender was waiting for, to come out and become the star of every future house party. What's more, you can suggest "this gin that you just have to try" with the confidence of a professional bartender.
The Bartenders Spirits Awards is a platform that brings together celebrated bartenders from all over the country to drink spirits from across the globe. There are faultless cognacs, gins made with the honey of bees in Vermont, rums infused with fresh grapefruit, and cut with fresh seawater. Is your interest piqued yet? Do you see what you've been missing out on? Well, don't take our word for it. See what leading bartenders from across the US have picked, scored, and absolutely loved for themselves and their bars and you'll know you can do no wrong with these spirits.
Amongst the many spirits received at the Bartender Spirits Awards, 2020 saw gins from Japan, Portugal, and Norway, vodka from the Philippines, gin, vodka, and liquor from Serbia, and brandy from Peru to name a few.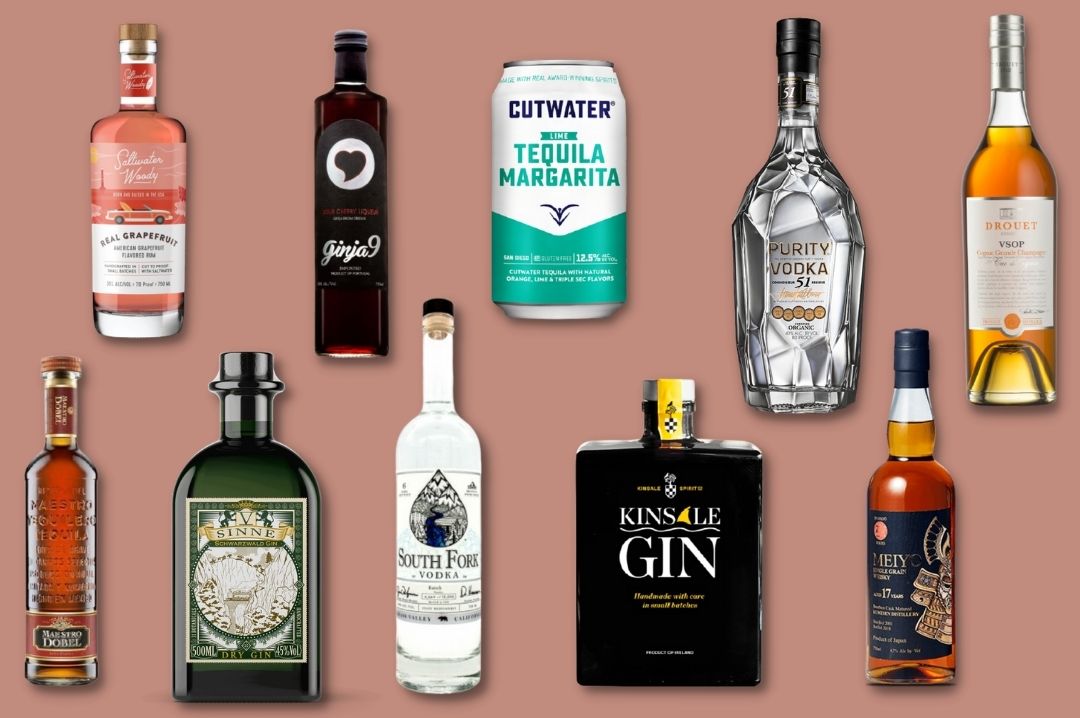 The most outstanding products seen at the competition are:
VSOP Cognac - Drouet, France
(98 points)
- Spirit of the Year
- Distillery of the Year
- Best Value of the Year
- Brandy Cognac of the Year
- Brandy Cognac Producer of the Year
Kinsale Gin - Kinsale Spirit Company, Ireland
(97 points)
- Gin of the year
- Gin Producer of the Year
Meiyo 17 Japanese Whisky - Aiko Importers Inc. & The Kumesen Distillery, Japan
(97 points)
- World Whisky of the year
- World Whisky Producer of the year
South Fork Vodka - Satellite Spirits, United States
(97 points)
- Vodka of the Year
- Vodka Producer of the Year
Cutwater Tequila Margarita - Cutwater Spirits, United States
(97 points)
V-Sinne-Gin Schwarzwald Dry Gin - Jovi International Trading UG, Germany
(96 points)
- Best Package of the Year
Purity Vodka Connoisseur 51 - Purity Vodka, Sweden
(96 points)
Ginja9 - Earth Delicacies LLC, Portugal
(95 points)
- Liqueur of the Year
- Liqueurs Producer of the Year
Maestro Dobel Anejo - Proximo Spirits, Mexico
(95 points)
- Tequila of the Year
- Tequila Producer of the Year
Saltwater Woody Real Grapefruit - Sailor Spirits, United States
(95 points)
- Rum of the Year
- Rum Producer of the Year
Explore more award-winning products that you may try for your bar at home or when you are at a bar or restaurant for a drink. The Bartender Spirits Awards releases the Top 100 Spirits Guide from the winning entries that form a reliable reference for bartenders and drinkers alike.
The competition is judged based on a set of simple and meticulous rules. Each spirit is scored in five separate categories: mixability; balance and versatility; taste, mouthfeel and finish; a package score; and a value score. What do these terms mean? Mixability is the judges' assessment of how well the spirit works in mixed drinks. Balance and versatility are where the overall experience of the drink is assessed, with a focus on equilibrium. Taste, mouthfeel, and finish are clear. The packaging score evaluates how well the bottle will sit on a back-bar or when viewed on a retail shelf. The value is where the quality of the drink is compared to its price.
The judging takes place in three stages. First, the judges taste samples blind - this is when mixability, balance and versatility, and taste, mouthfeel, and finish are appraised. Next, the price is revealed to judges, so they can assess it in comparison to industry standards and the quality offered by the spirit. Finally, judges are allowed to see the bottle, so they can decide how appealing it is to bartenders and, of course, drinkers.
Who Wins Awards and What do the Points Mean?
The five categories together determine a final score out of 100 for each drink. A Double Gold, the highest award of all, requires 96 points; Gold is 90 points or more, Silver between 80 and 89, and Bronze is between 70 and 79. Only a handful of spirits win the Double Gold award, making them an excellent choice for any discerning drinker.
Who are the Judges?
Who better to judge spirits than bartenders themselves? After all, they are the ones that spend the most time behind the bar. They are approached by new brands on a daily basis. They make and serve drinks to people - they know what goes, and what doesn't.
Some of the accomplished judges making up the judging panel were:
David Mcphillips
Director Beverage Strategy & Innovation for Buffalo Wild Wings, Atlanta, GA
Juyoung Kang
Lead Bartender at The Dorsey inside The Venetian Resort, Las Vegas, NV
Nicky Beyries
Bar Director at Foreign Cinema, San Francisco and San Francisco Chronicle Bar Star of 2018
Aom Aphiradi Lee
Beverage and Food Manager at W Hotels
Courtney Bunn
Director of Beverage The Ritz-Carlton, Los Angeles and JW Marriott L.A.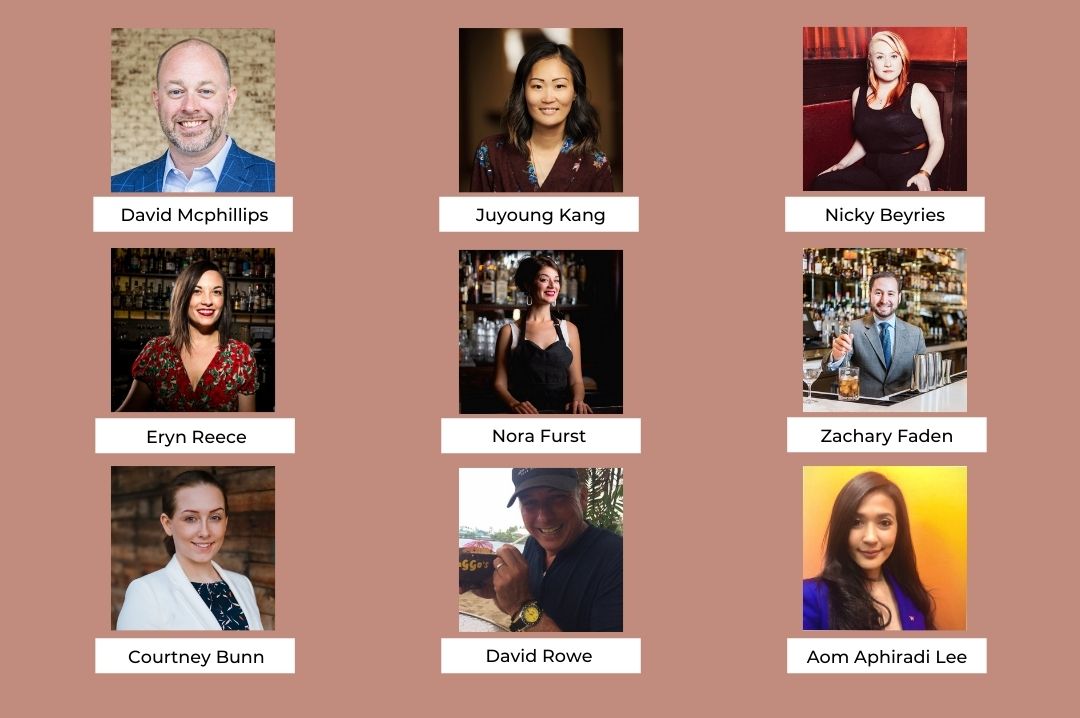 David Rowe
Lead Bartender at Four Seasons Hotels and Resorts
Nora Furst
Partner at West Beverage Consulting and Beverage Director of Uma Casa, San Francisco, CA
Zachary Faden
Lead Bartender & Manager at Brasserie Liberté, Washington DC, United States
Eryn Reece
Head Bartender at Banzarbar, New York
Try these products that have won a badge of excellence from the Bartender Spirits Awards and know the bonafide taste of quality.