Celebrating Cognacs
Raise your glass to celebrate the beautiful world of cognacs.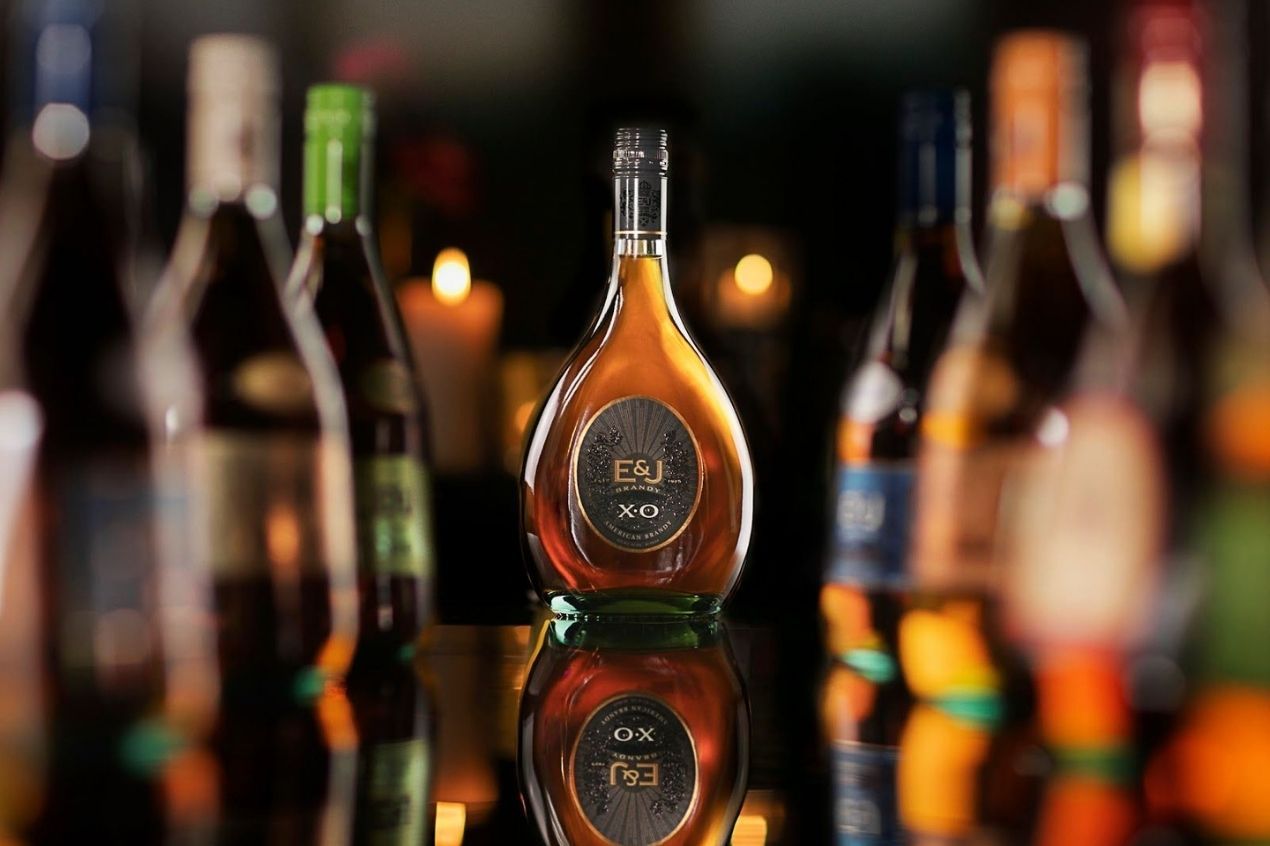 A celebration of one of the finest spirits around today, World Cognac Day 2021 (on June 4), is upon us! Produced in France, the drink takes its name from the town from which it was first created.
The story for Cognac started back in the 16th Century when Dutch settlers came to France in the name of salt, wood, and wine. Having found only some of what they came for, they left an incredible legacy that we now call Cognac. The spirit is made under strict guidelines that state only grapes grown in the Cognac region can be used. These are Ugni Blanc (95% of the current crop), Folle Blanche, and Colombard.
The process of making Cognac starts with the pressing of white grapes and receiving grape juice, followed by a 10-day fermentation period. The resulting white wine is highly acidic and very fruity with low alcohol content. The goal of the distillation is to select and concentrate the aroma and bouquet contained in the wine.
For making Cognac distillation occurs twice in copper stills before an essential slow aging process begins in which the aromas start to develop to give the drink its complex taste.
This World Cognac Day, find the perfect Cognac from these award-winning ones.
VSOP COGNAC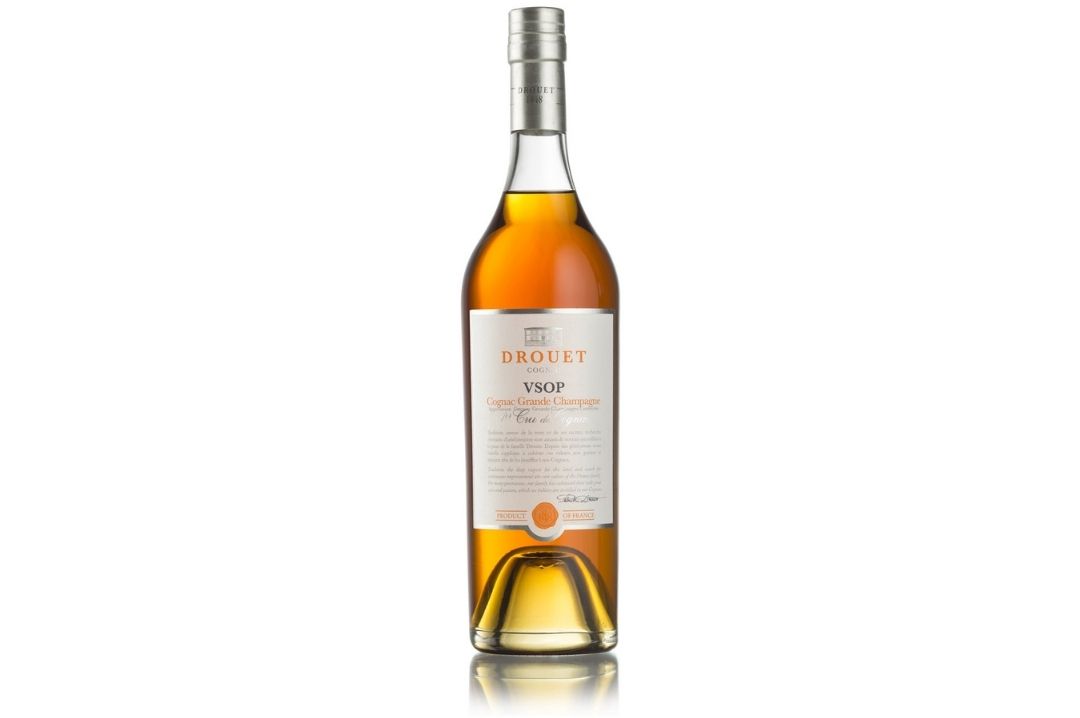 DROUET VSOP COGNAC won a total of 6 medals: Double Gold, Spirit Of The Year, Distillery Of The Year, Best Value Of The Year, Brandy Cognac Of The Year, and Brandy Cognac Producer Of The Year Award at the 2020 Bartender Spirits Awards. The brand is imported by Glass Revolution Imports in the USA.
Drouet has a mahogany color with copper hues. It has crisp apple, vanilla, brown spices, and cinnamon on the nose, with a gorgeous balance between the freshness of fruit and sweet-scented notes and a remarkably long finish with a great balance between bright acidity and sweetness.
It is beautifully matured to perfection with a Velvety texture. You can drink it on the rocks as an aperitif or nightcap.
DROUET CUVÉE ULYSSE XO COGNAC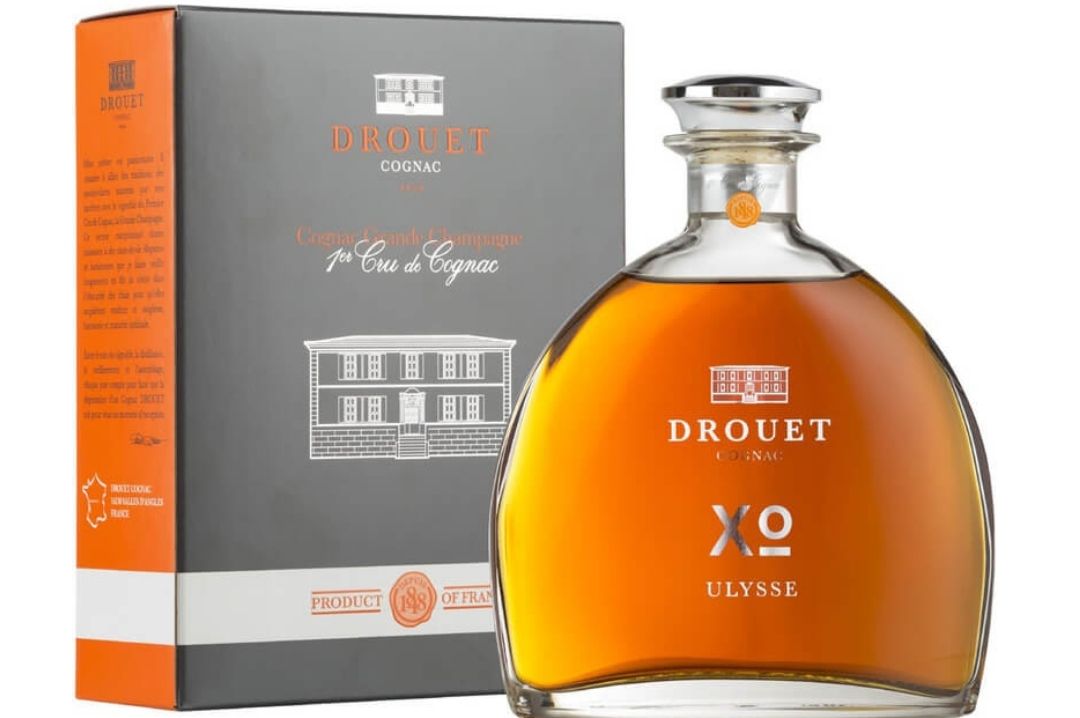 This cognac is a gold winner at the Bartenders Choice Award. It is amber-gold, has complex aromas of hazelnut, coffee cake, mocha, and dried orange peel, with underlying spices including ginger and a wonderful silkiness, showing exceptional balance with cedar, nutmeg, sweet brown spices, and slight mineral notes. This exceptional XO Cognac deserves to be savored slowly. Serve it in tulip glasses after a fine dinner, with dessert, or simply on its own. We recommend pairing the XO Ulysse with a duck breast glazed with honey and autumn vegetables.
E&J VSOP Brandy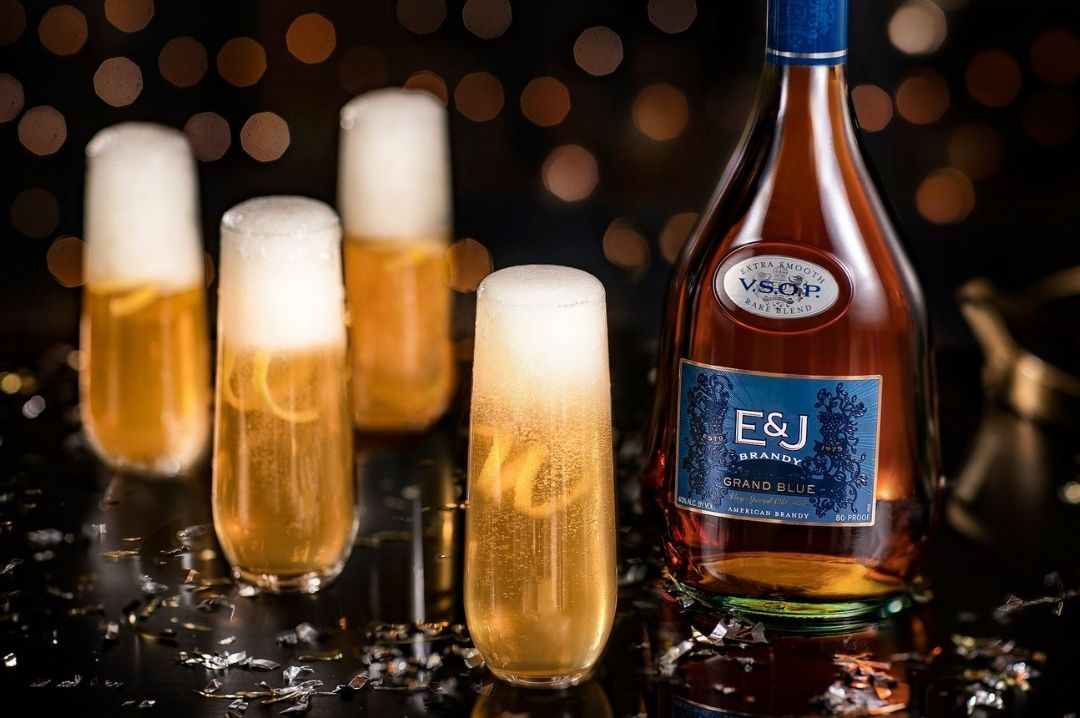 E&J VSOP Brandy, Source Facebook
Cognac barrel-aged to perfection, E&J VSOP earned the name of Grand Blue to commemorate its premium smooth finish and rich flavor. Crafted in the style of fine European brandies, both fans and critics can't get enough of E&J VSOP. With a gold medal at USA Spirits Ratings 2020 (mention year), it has aromas of sweet brown spice and notes of vanilla cream, maple, and sherry.
It can be mixed to prepare various cocktails like E&J and Cola, Brandy Eggnog, and the Seersucker Gentleman.
E&J Vanilla Brandy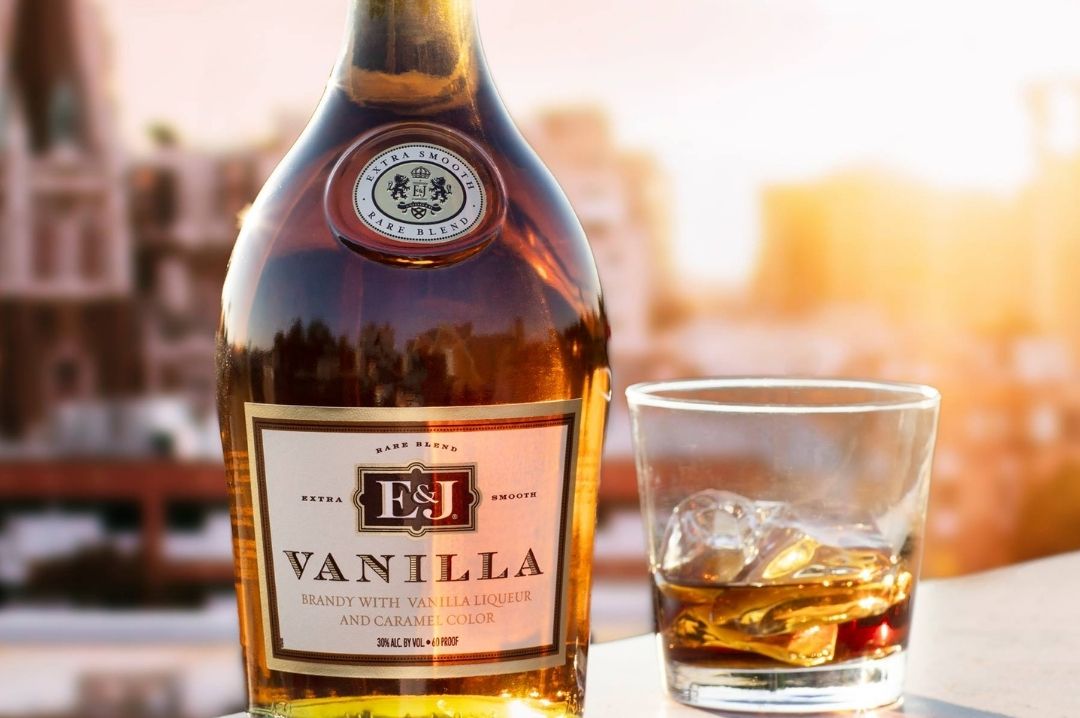 E&J Vanilla Brandy, Source Facebook
Premium brandy meets refined vanilla flavor for an undeniably smooth drink. E&J Vanilla,a 90 point gold medallist at the USA Spirits Awards 2020, delivers a full-bodied taste with layers of natural butter and notes of caramel, dried apple, and toasted wood. Savor the rich flavor over ice or in a signature E&J cocktail.
Vanilla Root Beer and Vanilla Cola are some recommended cocktails.
E&J XO Brandy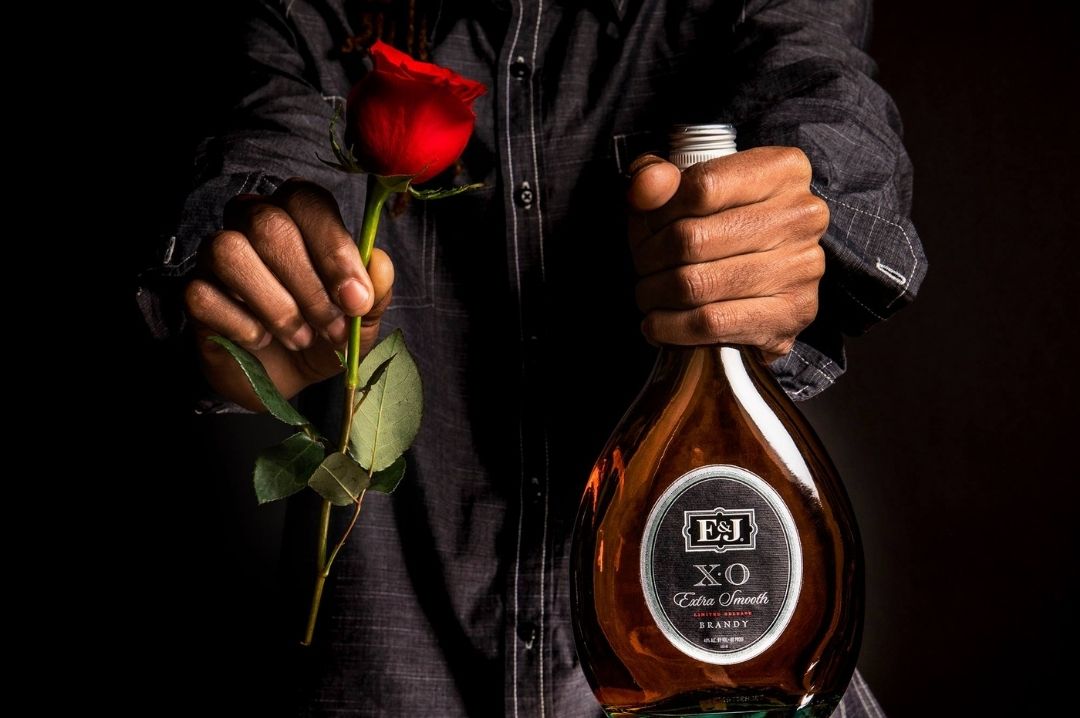 E&J XO Brandy, Source Facebook
Bold and seductively smooth, nothing complements the night quite like this USA Spirits Rating silver medallist cognac E&J XO. Charcoal-filtered to create the ultimate level of smoothness, each velvety sip comes with a hint of vanilla, creamy toffee, and brown sugar. It has a balanced sweet and toasted flavor. Some recommended cocktails are EJ Velvet, 209 Highball, and XO Starter.
E&J Peach Brandy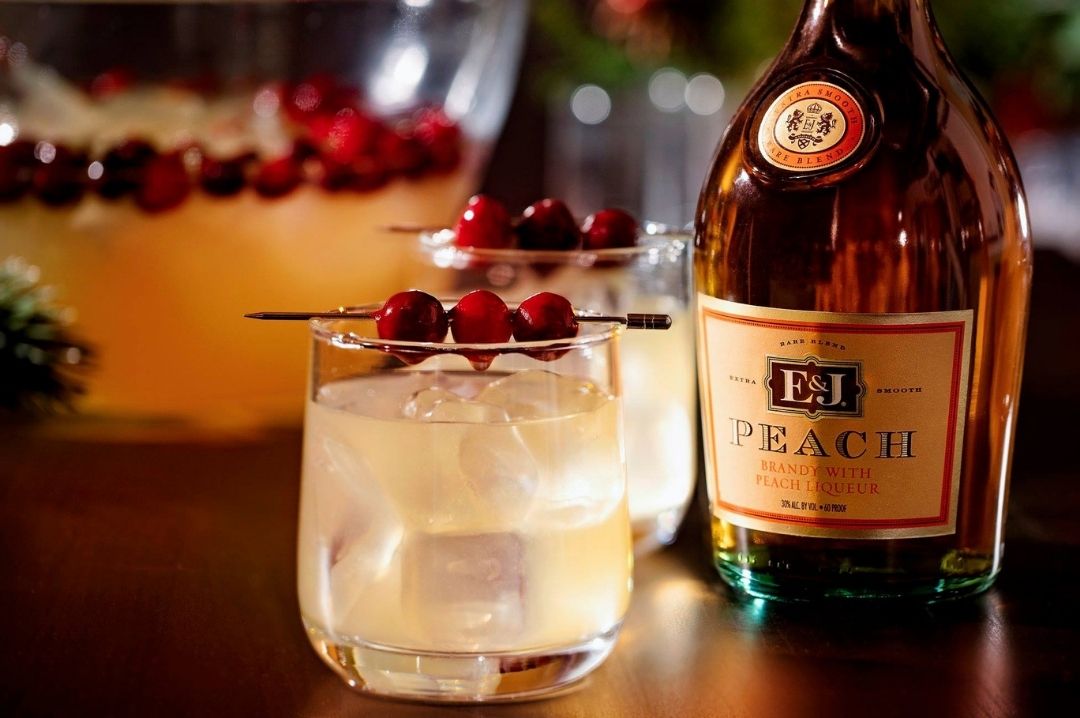 E&J Peach Brandy, Source Facebook
The sweet, juicy flavor will have you reaching for Peach. Perfectly blended with peach liqueur and soft notes of vanilla spice and smooth and sweet finish, E&J Peach, a silver medallist at the USA Spirits Ratings 2020, is ripe for sipping. Pour some Peach over ice or mix it up in your favorite drink. Mix it in cocktails like Peach Buck, Peach Sidecar, and Big Peach Punch.
Grand Brulot VSOP Cognac & Cafe
Grand Brulot VSOP Cognac & Cafe, Website
The First Premium French Cognac 80 Proof Coffee Spirit won a silver medal at Bartenders Spirits Awards 2020.
Grand Brulot is hand-crafted by the Tardy family on their estate located in the Cognac region of France. Cellar master Christoph Tardy, a fifth-generation Cognac producer, meticulously selects the finest 'Eaux de vie' to craft a unique VSOP Cognac which is blended with Ecuadorian 100% Robusta coffee beans selected for their concentrated richness. The blend is then aged in French oak barrels to allow the melding of flavor notes over time. The process is a revival of an 18th-century French tradition through a unique and masterful infusion of premium VSOP cognac with rich robusta coffee.
This uniquely dry and smooth blend of VSOP cognac and coffee delivers flavor notes of nutmeg & vanilla with subtle honey aroma, combined with rich, roasted, dark & dense nose and flavor from 100% Robusta Espresso.
Branson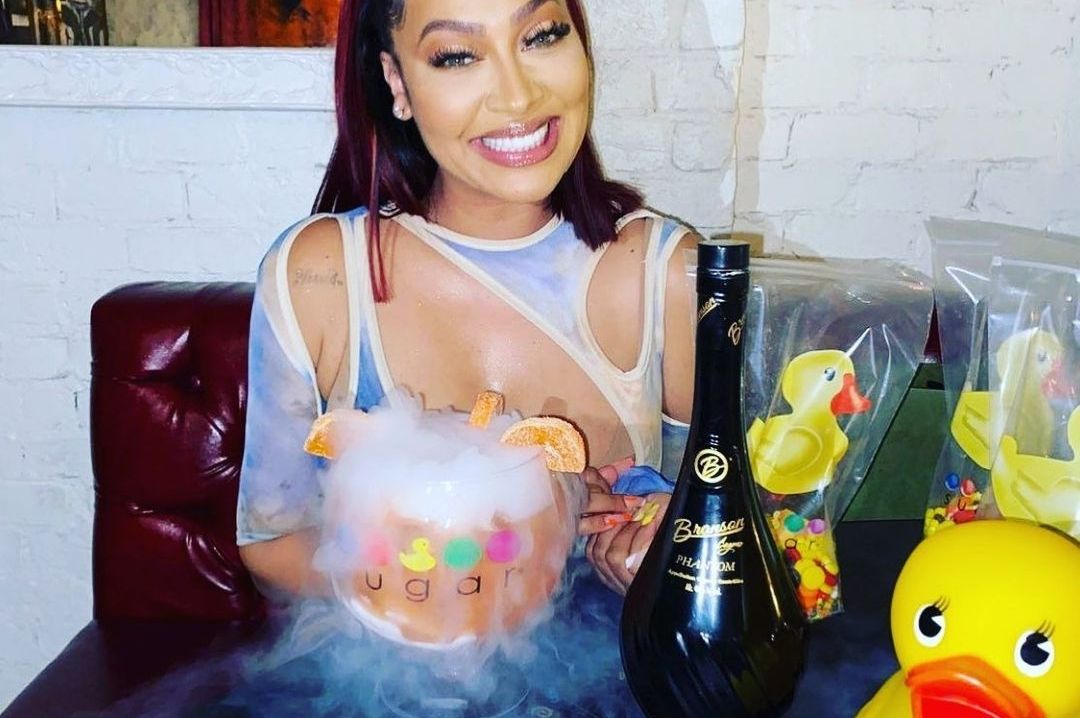 Branson, Source Instagram
Blended by 5th generation family-run producer Cognac Raymond Ragnaud, who has been in Grande Champagne since 1860, Branson Phantom represents the finest example of Cognac for anyone to enjoy. Sourced from top vineyards in the Borderies and Fin Bois regions and then aged for 2-3 years at a minimum, Phantom drinks like a VSOP due to the meticulous care taken at every step. With a golden brown color and notes of light citrus, apple, and tobacco, Phantom has a balanced finish that is smooth with just the right amount of burn. It won a silver medal at the 2020 USA Spirits Ratings.
Hennessy Master Blender's Selection No3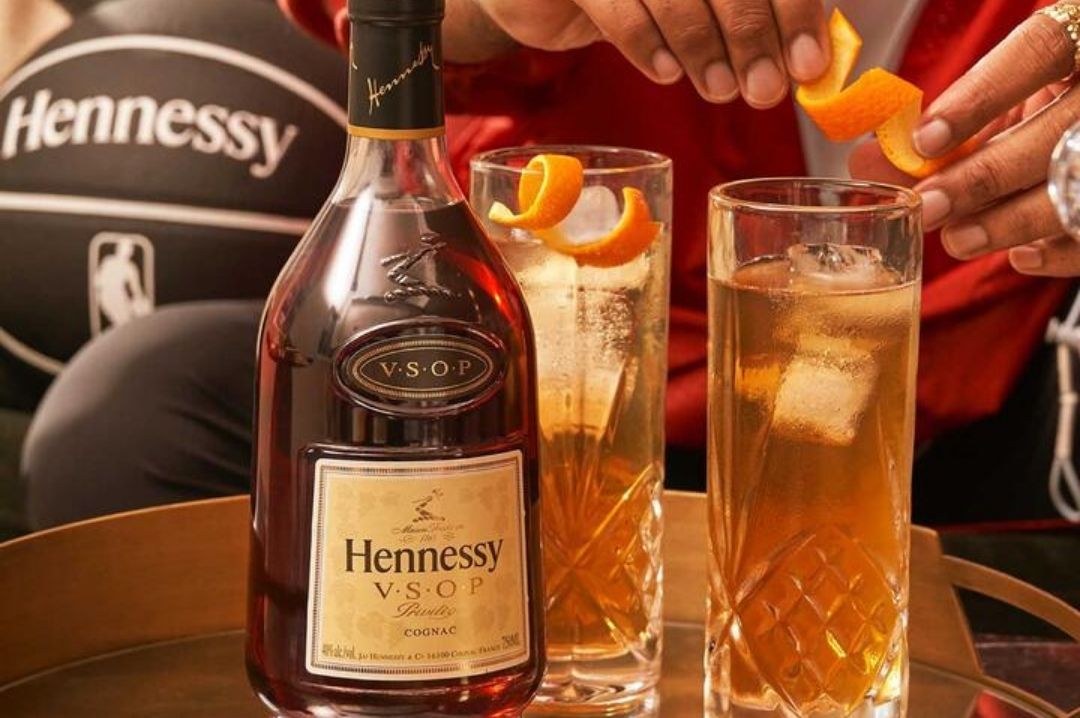 Hennessy Master Blender's Selection No3, Source Website
The blend displays a light amber color with a golden sheen. Certain aromatic tones can be perceived as fresh and light, akin to those found in sweet pastries. In addition, there is a distinct flavor of toasted hazelnuts that highlights its unique character. The blend melts in the mouth yet maintains a wonderful persistence. On the palate, there is an unmistakable presence of aromas such as soft textured pastries with a hint of praline. It is best described as elegant and subtle - an experience of smoothness from start to finish.
Rémy Martin XO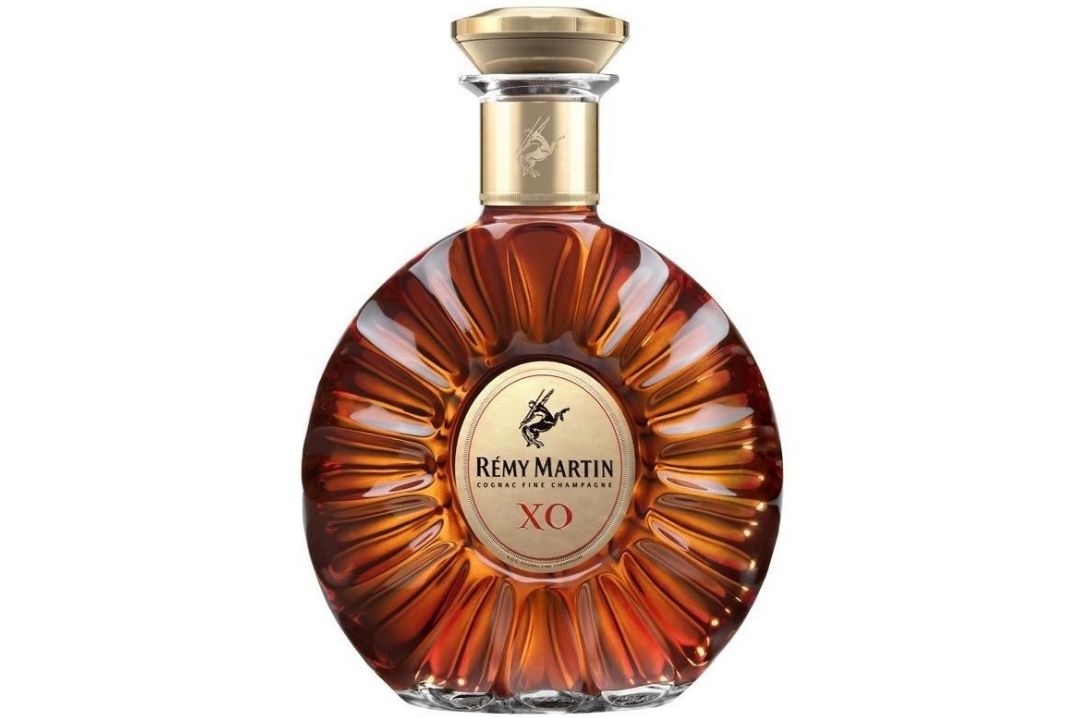 Remy Martin, Source Website
Exceptionally smooth with a powerful yet understated aroma. An explosion of fragrances to delight the nose. Opulent by taste, XO reveals its aromas progressively throughout the tasting. Starting with plum, mature fig, and candied orange, progressing to spicy notes with a hint of cinnamon and freshly crushed hazelnuts, and finishing with gourmet notes of roasted cocoa beans, honey, and ginger. Uniquely opulent, Rémy Martin XO establishes itself as smooth, full-bodied, and long-lasting.
You can enjoy Rémy Martin XO neat or on the rocks. According to Baptiste Loiseau, Cellar Master of the House of Rémy Martin, XO also expresses its full potential as an aperitif on the rocks. Ideal when enjoyed between connoisseurs who can together appreciate its infinitely aromatic richness. For an ideal pairing, XO can be accompanied by a cigar or chocolate.
Header image: E&J Brandy, Source Facebook