7 Award-Winning Vodkas You have to Try in 2022
The craze for cocktails has increased the demand for vodka! Make your favorite cocktails with these award-winning vodkas.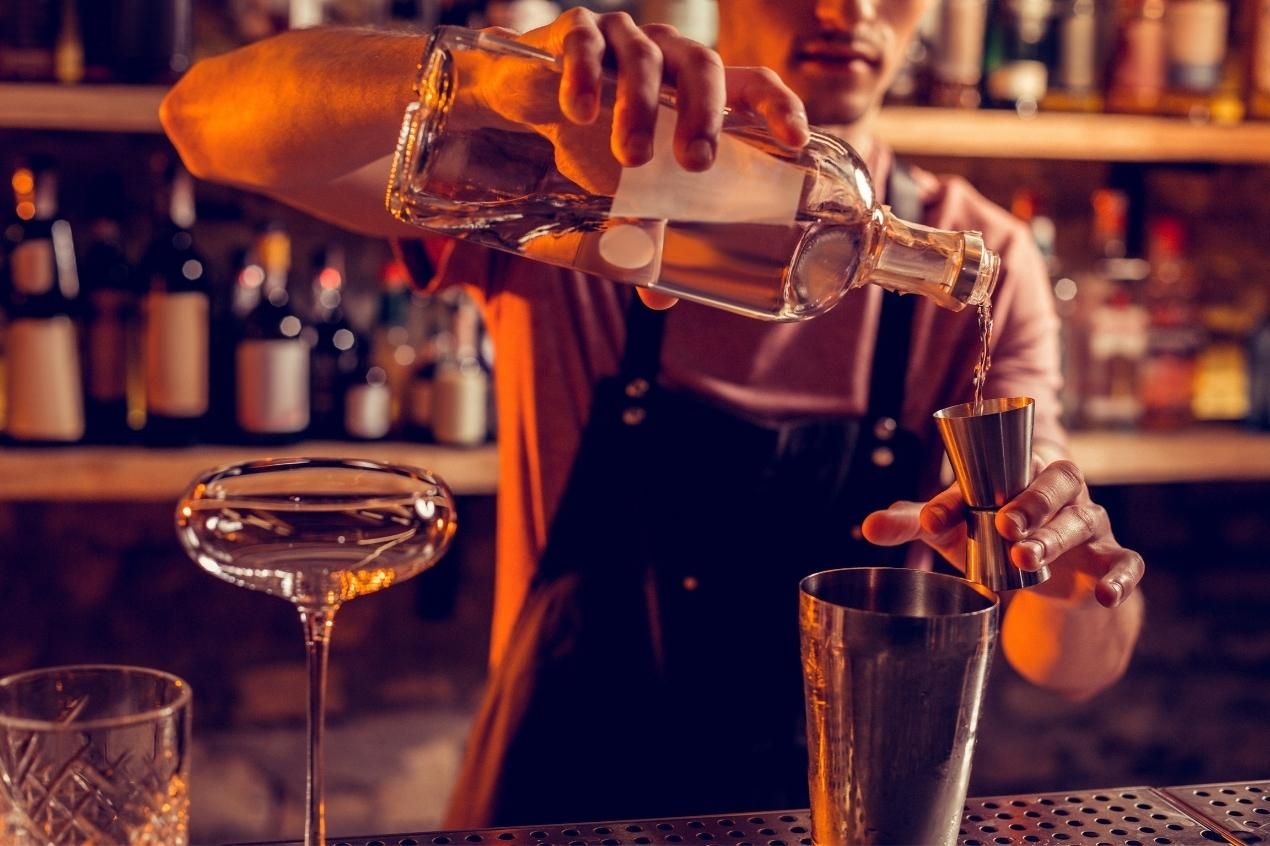 Vodka, an unaged spirit that is distilled and filtered to get smoothness and clarity has a reputation for blandness. Before the craft gin boom, it was all about purity. Vodka producers would go out of their way to highlight the natural water sources utilized to dilute their spirit or to specify their preferred (sometimes complex) filtration procedures. The idea was to have a spirit that was as neutral as possible, ideal for mixing drinks at the bar.
But now things have changed! The best vodkas now reflect on the character of the base ingredient, whether it's potato, ordinary cereal grains, rice, whey, or some other ingredients entirely. The fact that this latest wave of producers all over the world is now allowing the flavor of the main component to speak for itself is what distinguishes them from the earlier version.
The Bartender Spirits Awards 2022 results confirm this trend. These vodkas, all of which received Gold and Silver medals at the 2022 Bartender Spirits Awards, could be a good place to start sipping. So, let's look at the award-winning vodkas that you can try this year.
Port of Entry Vodka
Producer Name: End of Days Distillery
Country- United States
ABV: 41%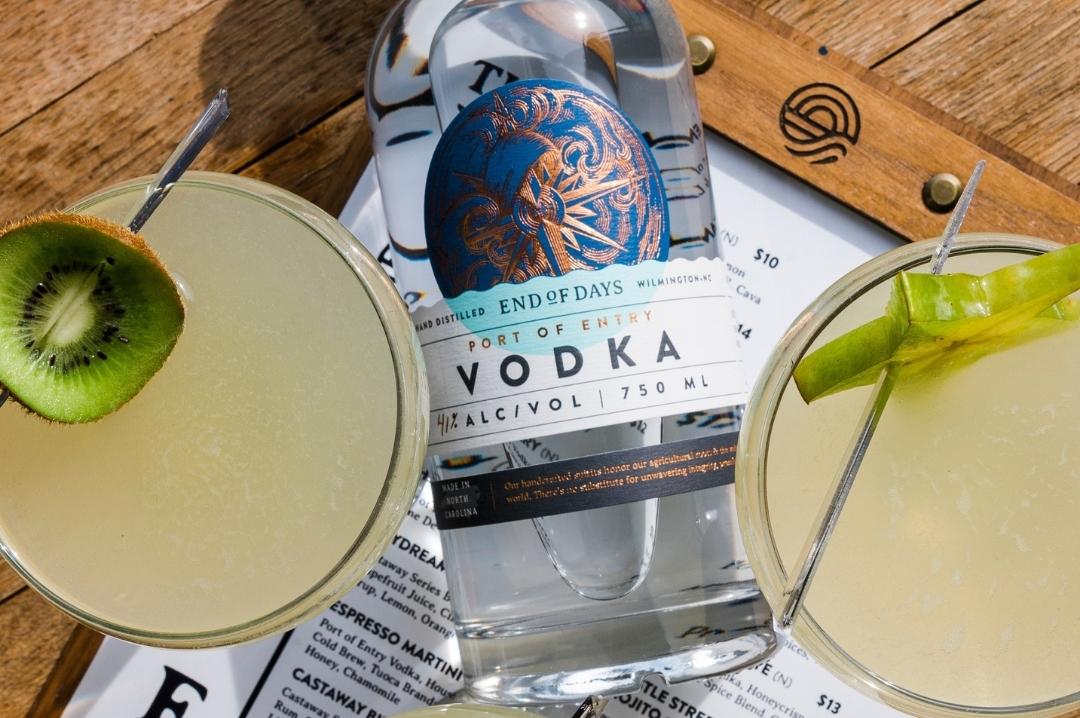 Image Source- EOD Distillery
The award-winning artisan vodka from the Wilmington, North Carolina distillery is easily approachable. The crisp Port of Entry Vodka is made from 100 percent corn and is distilled seven times before going through a long filtration procedure through activated carbon. What remains is wonderfully light, crisp, and faintly sweet. Anyone who accepts the invitation to explore Port of Entry Vodka will be dazzled. You can easily sip this vodka after a long day or make your favorite cocktail to serve your friends.
EOD Distillery creates unique ultra-premium spirits inspired by pre-prohibition flavors and styles. Their outstanding vodka captures the distinct flavor of their Carolina roots. Each grain and botanical can be traced back to its agricultural origin.
Make your evenings more enjoyable and fun with this Gold Medal-winning vodka in the Bartender Spirits Awards.
Tasting Notes: Light yeasty aromas lead to a malted grain character on the palate with a slight biscuity sweetness & complexity. A silky texture and a touch of heat make this vodka highly mixable.
Spirit Works Distillery / Vodka
Producer Name: Spirit Works Distillery
Country: United States
ABV: 43%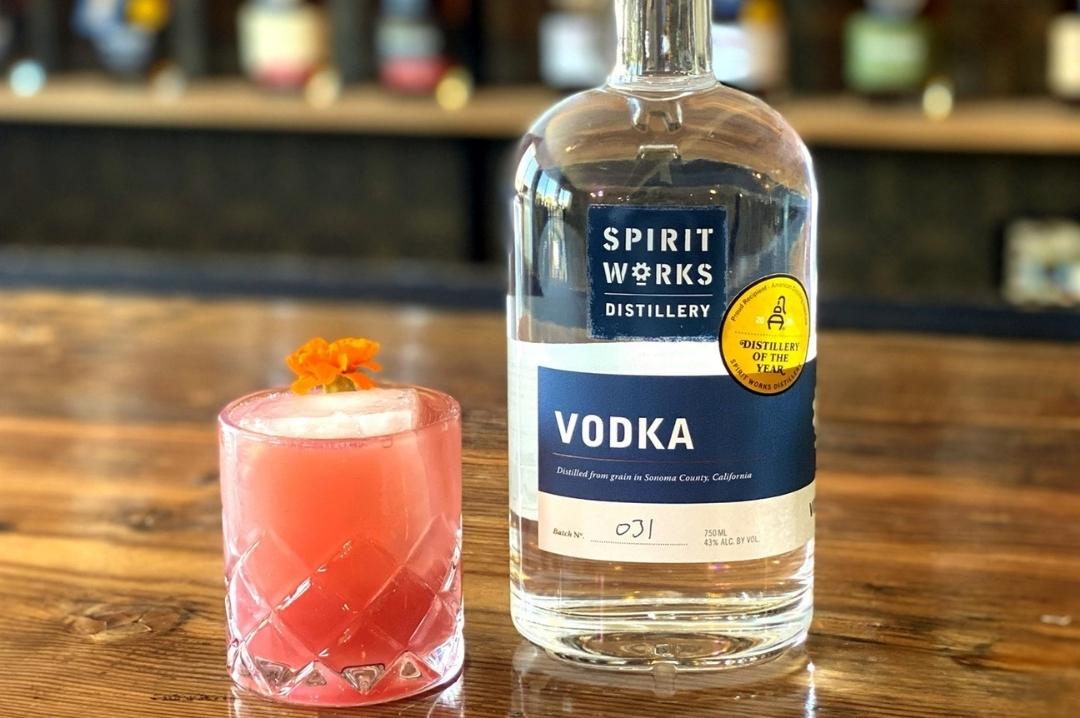 Image Source- Spirit Works Distillery
If you want to try something sweet and smooth then this is the vodka for you. Every batch of the Vodka is handcrafted from 100 percent organic red winter wheat grown in California. The grain-to-glass process preserves the wheat's distinct flavor, resulting in a super-smooth, slightly sweet drinking vodka. It goes excellent with ginger beer!
Spirit Works Distillery was formed in 2012 in the heart of Sonoma County in Sebastopol, California, by husband and wife pair Timo and Ashby Marshall, and was named Distillery of the Year by ADI in July 2020. Spirit Works Distillery is also managed by one of the few female distilling teams in the United States and is consistently voted Best Craft Distillery and Tasting Room in Sonoma County.
Tasting Notes: Lovely grassy and vanilla notes with hints of pepper and peppermint. Smooth and warm characters with a hint of spice and creamy, light sweetness. Clean expressions and great minerality on the finish.
Koskenkorva Vodka
Producer Name: Marussia Beverages USA
Country: Finland
ABV: 40%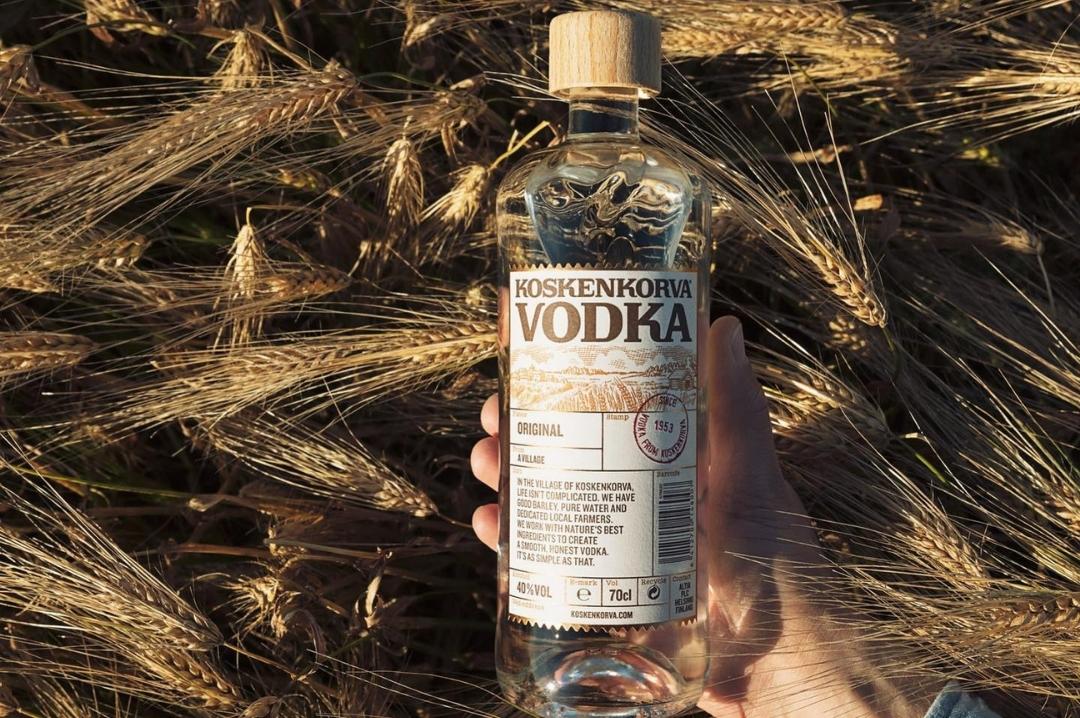 Image Source- Marussia Beverages USA
If you love classics then you will definitely like Koskenkorva Vodka. Koskenkorva is a classic vodka prepared from the finest natural components. Since 1953, Koskenkorva has been distilled in the Finnish village of Koskenkorva. Northernmost grown barley, pure unfiltered groundwater, and continuous distillation culminate in one of the world's smoothest and purest vodkas.
The Koskenkorva brand is built on sustainability and is at the forefront of innovation. The Koskenkorva distillery is a leader in the bio- and circular economy.
Since 1992, they have been sincerely dedicated to achieving and exceeding the individual goals of both their producers and customers through the efficient collaboration of long-term brand-building projects. They are committed to providing their clients with exceptional service and competitive pricing through a thorough understanding of the brands, their history, and the market.
Tasting Notes: Clean on the nose, beautifully balanced, and a quick finish.
Timberline Vodka
Producer Name: Hood River Distillers
Country: United States
ABV: 40%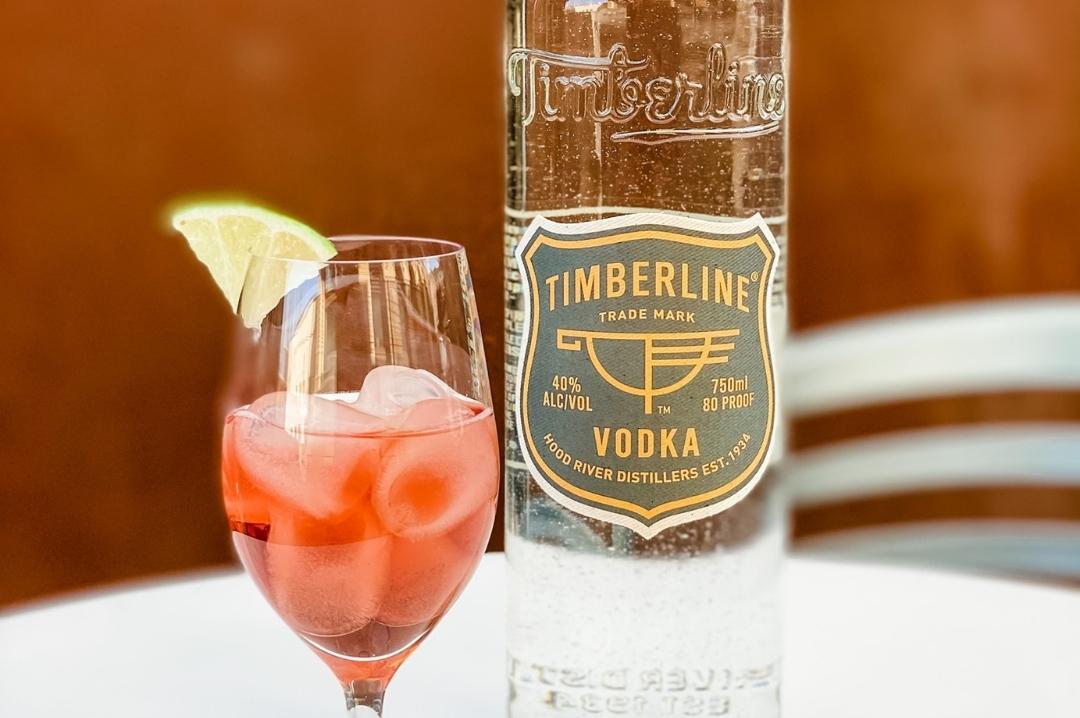 Image Source- Hood River Distillers
Timberline Vodka is a unique blend of grain, Pacific Northwest apples, and glacier-fed spring water from Mt. Hood. Their expert distillation team has perfectly produced the vodka with their in-depth knowledge, talent, and skills so that they can offer a product that easily lives up to the concept. With Timberline Vodka you can taste one of the finest vodkas.
Timberline Vodka is distilled to the highest standards, with 46 levels of filtration, in their dual-column, 2,000-liter pot still. Their master distillers mastered the balance, mixing just enough apples for a richness that is not present in other vodkas. You will get a sweet taste initially, mineral and crystalline in the middle, and clean at the finish.
Tasting Notes: Slightly fruity and sweet nose. Notes of apple on the palate with smooth fruity and vanilla hints. Rich and well-balanced with a pleasant mouthfeel. Ends with a clean finish.
Fieldnotes Vodka
Producer Name: La Crosse Distilling Co.
Country: United States
ABV: 40%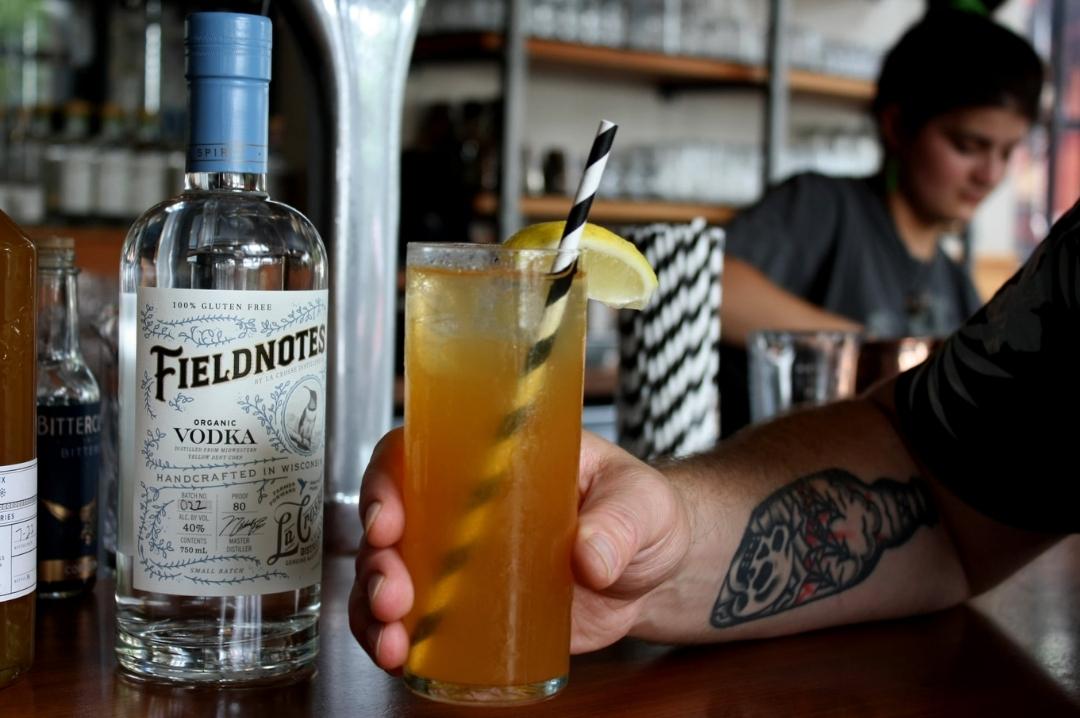 Image Source- La Crosse Distilling Co.
In the mood to have Blood Mary, use Fieldnotes Vodka to perfectly complement the cocktail. This simple corn vodka is extremely versatile. It will enhance your favorite cocktails like Bloody Mary or you can just mix it with soda.
This vodka is made from 100% Midwestern organic yellow dent corn. Apart from the yeast and enzymes necessary to break down the sugars in the maize, nothing else is utilized to produce this spirit. You will get a smooth taste as it is triple-filtered and double-distilled.
Tasting Notes: Green vegetal notes lead the aroma with a pronounced earthy flavor profile. The palate satisfies like the sweetness of grilled corn on a summer afternoon. An easy and organic finish follows.
Cylinder Vodka
Producer Name: CoreBev
Country: United States
ABV: 40%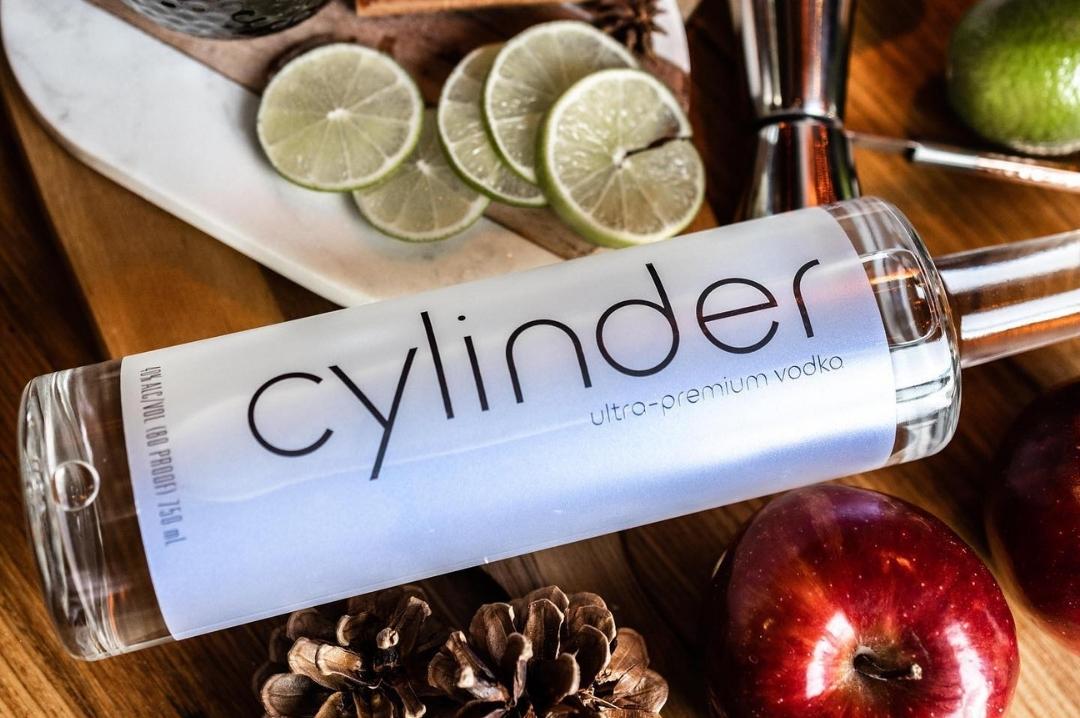 Image Source- Cylinder Vodka
Cylinder began with a simple concept: leverage the founders' bartending expertise to create a great-tasting, bartender-crafted vodka. The cylinder is the original bartender-crafted vodka, made with the highest-quality ingredients and meticulously produced by self-taught distillation and years of the formulation.
The cylinder was born from the passion for craft cocktails and a bartender's requirement for a premium spirit that can smoothly blend with other ingredients while holding its own in a martini. If you want a perfect vodka that will enhance your cocktails then you must definitely go for Cylinder.
Tasting Notes: A hint of lemon and white pepper on the nose. Touch of heat on the palate and has a nice mouthfeel.
Espelette Chili Vodka
Producer Name: Alamere Spirits
Country: United States
ABV: 40%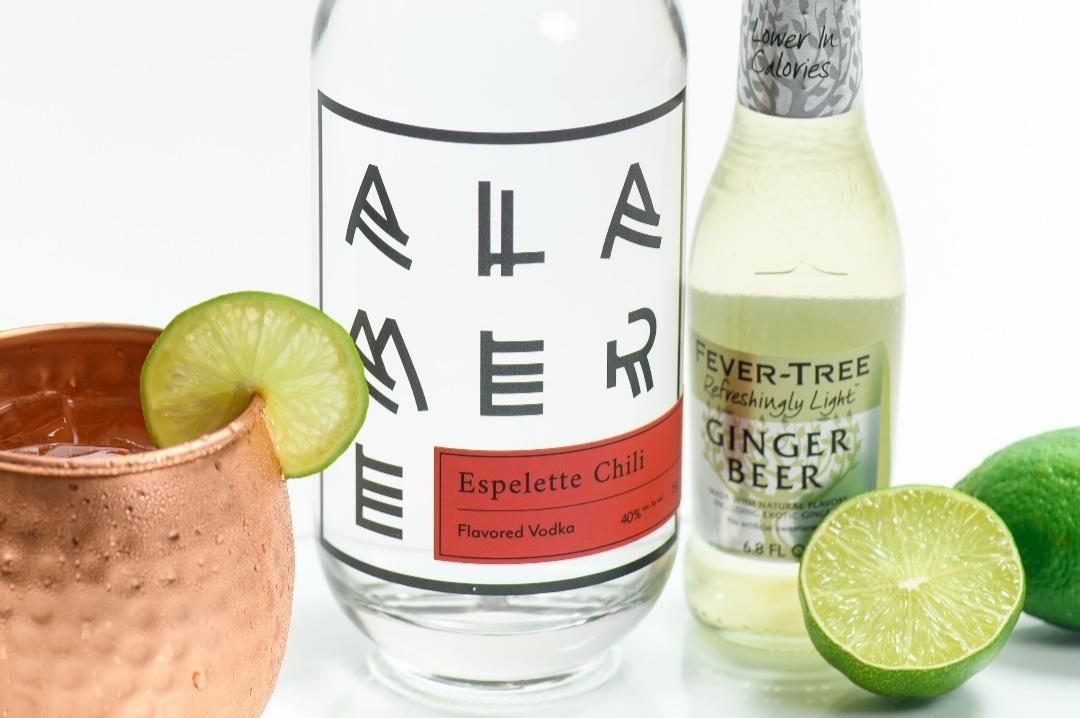 Image Source- Alamere Spirits
If you are a fan of spice this is the vodka for you! Traditionally found in France, Alamere's espelette chilis are obtained locally and cultivated entirely in California. To produce an ultra-premium vodka that's spicy and sweet with just the proper amount of heat, they only utilize the freshest chilis. You can enjoy the vodka in Bloody Mary, Mule, or however you like a little spice.
The name was inspired by Alamere Falls, a stunning tidefall (a waterfall that runs into the ocean) in Marin County. In 2021, Susannah and Olivier Souvestre launched Alamere Spirits in Marin County, California. They use a copper alembic still imported from Bordeaux, France, as well as ingredients that are grown in California to make the vodka.
Tasting Notes: Has a fresh pepper garden nose that reminds of bells, chili, and jalapenos. Highly spicy on the palate with a hint of smoke. The heat lingers with the finish.
Written by Aparna Dutta, Beverage Trade Network