15 French spirits making their mark
Discover the world of French spirits with award-winning bottles from the 2021 London Spirits Competition.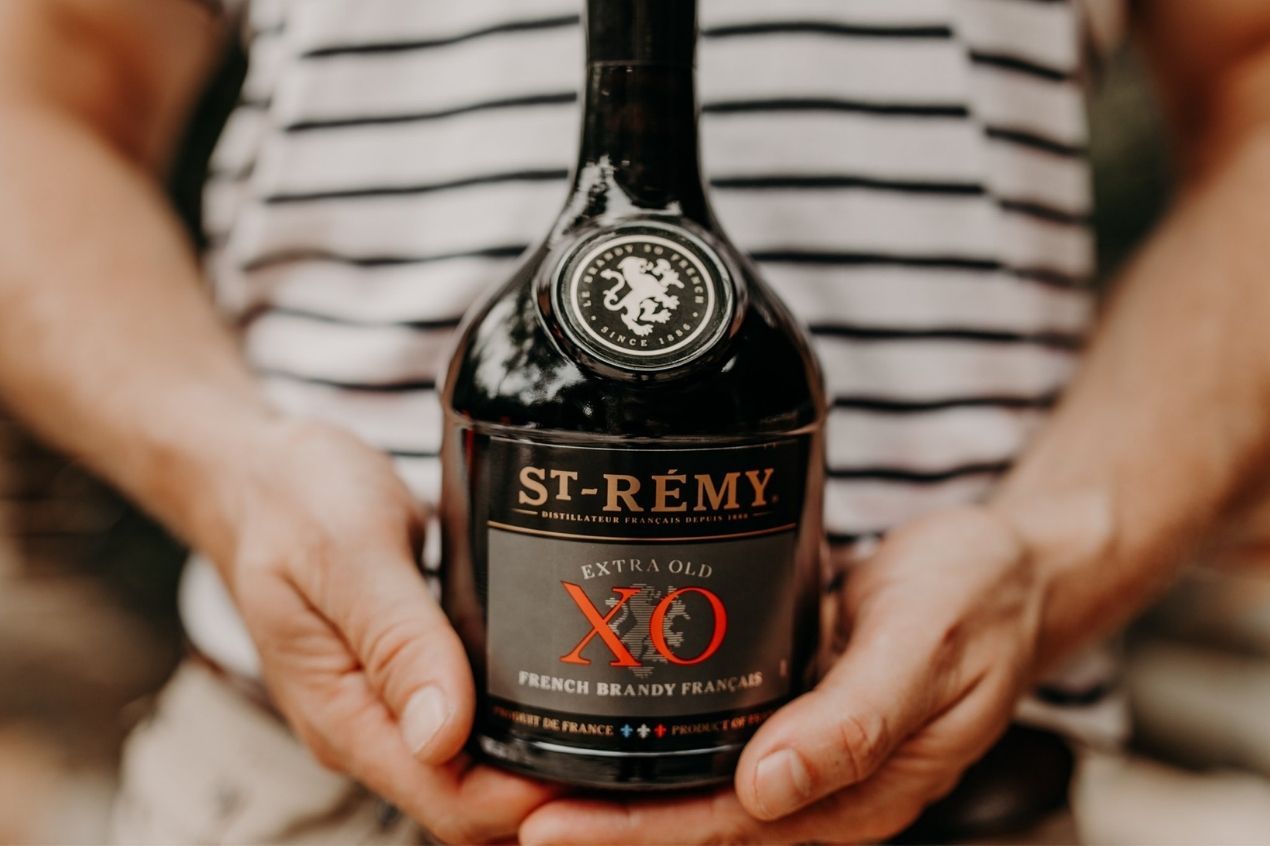 France is well-known for their premium wines, but the French have also been masters at making spirits for centuries. In fact, some of the greatest cocktails in mixology would not exist without the exquisite collection of French spirits.

Whether it's a brandy or liqueur, French spirits are linked to their respective regions, representing their identity and tradition. Around the world, Cognac is the most popular of French spirits. However, in France, Calvados (an apple brandy from the region of Normandy) is the go-to when it comes to spirits.
The most popular French spirits through their regions
Gascony - In the southwest corner of France, just below Bordeaux, lies Gascony, home to Armagnac. Armagnac is a brandy similar to Cognac, but a little more robust and rustic in flavor.
Cognac - Cognac is a staple digestif around the world, a bartender's friend, and a great base for some great cocktails, hailing from a region that is its namesake.
Normandy - Located in France's northwest, Normandy's countryside is ideal for growing apples for cider and Calvados. The Benedictine herbal liqueur, produced by monks Fécamp also originates from Normandy. The recipe of the liqueur has been kept a secret since its birth in the 19th century.
Loire Valley - Cabernet Sauvignons from the Loire Valley are worth watching out for, but the region is also famous for making Cointreau. In 1898, Cointreau merged with Rémy Martin, and the famous Rémy Cointreau came to life.
Marseille - A port city on the coast of France, Marseille is where Absinthe was birthed. Yes, the green fairy responsible for many forgotten nights is a product of the French masterminds.
As we're talking French spirits, let's dive into some award-winning bottles making a mark amongst bartenders and master mixologists at the 2021 London Spirits Competition.
The London Spirits Competition recognizes the best spirits from a wide range of choices across the world. The award-winning bottles are selected by leading bartenders who are dedicated to judging spirits from each category. Spirits such as vodka, bourbon, rum, gin, or brandy are blind-tasted and judged based on quality, value for money, and packaging.
The panelists include bartenders and buyers from some of the industry's most popular venues, including TGI Fridays, Coupette, Shangri-LA at The Shard, Connaught Bar (World's Best Bar), and more. Some of the experts who judged the competition in 2021 were the head bartender at Coupette, Tiago Vasconcelos; Gary Burdekin, Master Bartender at TGI Friday's UK; Georgia Billing, the general manager at City of London Distillery & Bar; and the Senior Bartender at Lyaness, Marie Cécile Kasmi.
Eau De Vie De Poire Williams Vrp 40% vol
On our list of best French Spirits, the first one is Eau De Vie De Poire Williams Vrp 40% vol. Crowned with a gold medal and titles of Best in Show by Country (France) and Best Spirit by Value, the distilled fruit spirit held hearts at the London Spirits Competition.
The gold medal winner has beautiful density and sharp aromas on the nose. Conditioning with a complex, delicate, round taste, it has pleasant notes of fresh fruit on the palate. The aftertaste is long, with fruity flavours making it a good pair for salads or sorbets.
Grande Champagne VSOP
Awarded Best Cognac of the Year, a gold medal, and 93 points, next in line is the Grande Champagne VSOP. Copper amber color with notes of mahogany adds to the lively appeal of the Cognac. On the nose, it has savory aromas such as cumin and turmeric, soft spices, and sweeter licorice. Along with grapefruit, plum, pear flavours, there are a lot of fresh and dried citrus notes on the palate. A balanced, round, and long taste ending with an enveloping finish.
St-Rémy Signature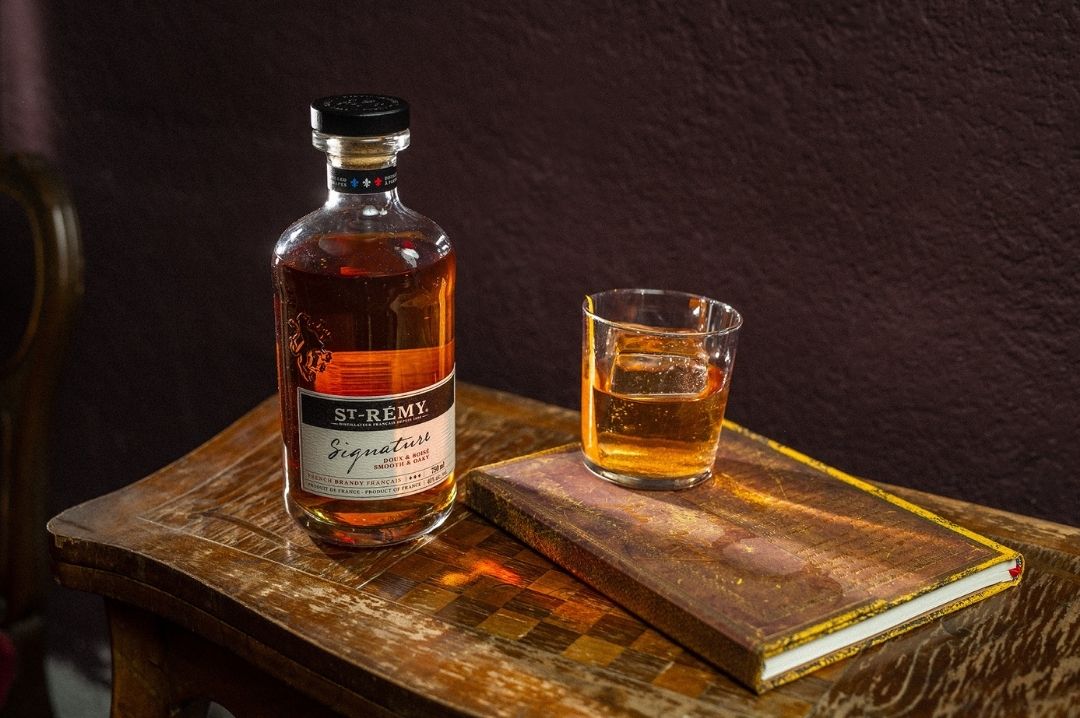 St-Rémy Signature, source: Facebook
2021's Brandy of the Year, St-Rémy Signature has soft aromas of lightly toasted oak and vanilla on the nose, and smooth flavours with subtle spice notes and oak characteristics on the palate. Marking its distinction, the gold medalist is matured in small virgin oak barrels with traditional brandy-making standards.
A. de Fussigny Pure Organic VSOP
Grown with organic farming methods, Pure Organic VSOP Cognac took home a gold medal and 92 points. Dressed in amber tints of golden color, it has aromas of candied orange, vine blossom, and subtle notes of an apple and vanilla blend. On the palate, the cognac is light, balanced, and smooth, leading to hints of cocoa, and candied orange flavours.
Peyrat Cognac XO
The Pyrat XO Cognac has aromas of dried fruit and beeswax which join the hazelnut and subtle walnut notes. On the palate, it is powerfully long, light on toasty notes, and enriched with warm tones of fine bitterness. Completing the sensory experience with cigars, the Cognac was rewarded with a gold medal.
Golden Eight 25% vol
The liqueur's first nose combines richness and power with the purity of the fruit. Vanilla and caramel notes follow, with sour aromas blending while maintaining overall great freshness. The 92 point liqueur fills the palate with fine, powerful, and succulent flavours of Poire Williams. The roundness shines through with vanilla and caramel tones in perfect harmony and an extraordinarily long finish, making this liqueur a rare one.
Branson Cognac, VSOP Grande Champagne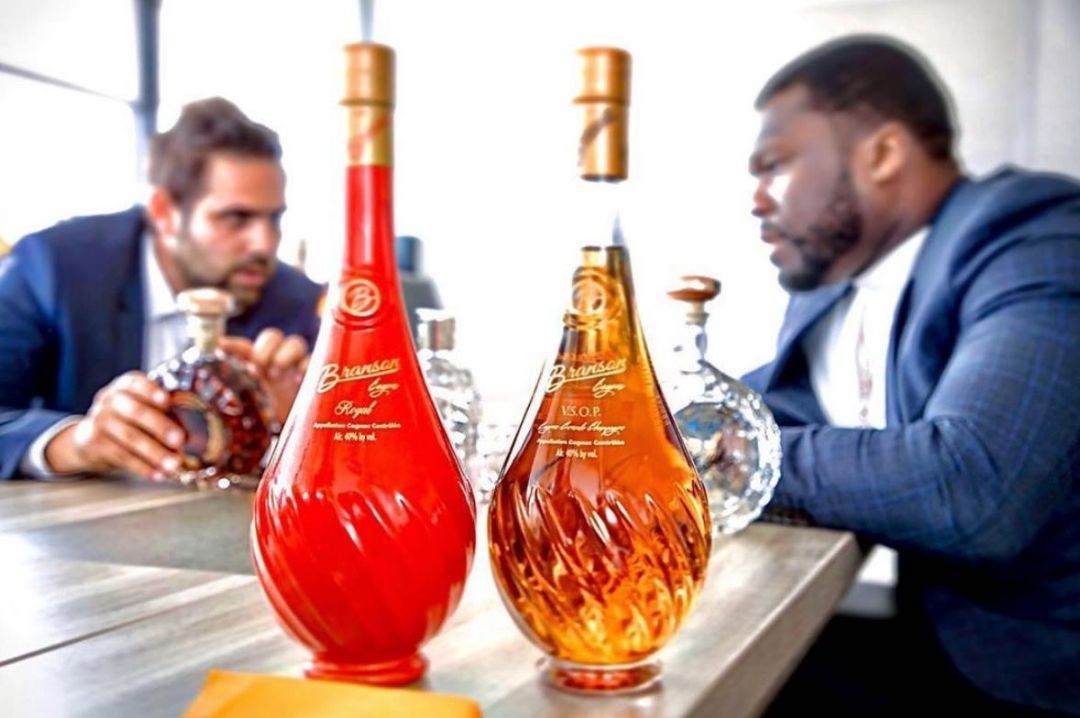 Branson Cognac, source: Facebook
Produced by Sire Spirits, providing the purest expression of a Cognac, Branson Cognac VSOP from Champagne is the next gold medalist we recommend. On the nose, the golden and bronzed Cognac has intense floral, citrus, spice, and tobacco flavours, like ripe peaches, cloves, and cinnamon. The same flavours are present on the palate, along with a touch of vanilla, dried fruit, and licorice. The finish is extremely smooth and exceptionally long, leaving a lasting finish.
Courvoisier Cognac XO
Courvoisier Cognac XO, aged 11 to 25 years, was awarded a gold medal and 91 points. A very aromatic and luxurious nose with a perfumed finish. It is flavourful, with a velvety texture and an aromatic bouquet of crème brûlée, candied orange, and iris flowers on the palate.
St-Rémy XO
On the nose, mature ripe fruits and honey notes are layered with delicate oak and vanilla aromas. The flavours of gingerbread, candied apricots, dates, figs, and nuts complement the subtle taste of wood and vanilla. Mildly spicy, with a long finish.
Courvoisier Napoleon Fine Champagne
Courvoisier Napoleon Fine Champagne is a rich, full-bodied Cognac that lingers on the palate with great depth and length. A subtle harmony of mushroom and sandalwood on the nose gave a strong edge to the cognac, securing a gold medal and 90 points. On the palate, it has notes of dried apricots and other tender and long lingering flavours.
Exsto Cognac - Elixir
Géraud Vallantin-Dulac, a seventh-generation master blender, and Sommelier Julie Dupouy, have developed a gold medalist, modern Cognac for a new generation of cultured drinkers. Inspired by centuries-old tradition and art, Exsto Cognac-Elixir has a powerful caramel and creme brûlée aroma and on the palate, it is sweet and spiced with vanilla notes complementing buttery and fruity notes to the finish.
Bigourdan - Original Dry Gin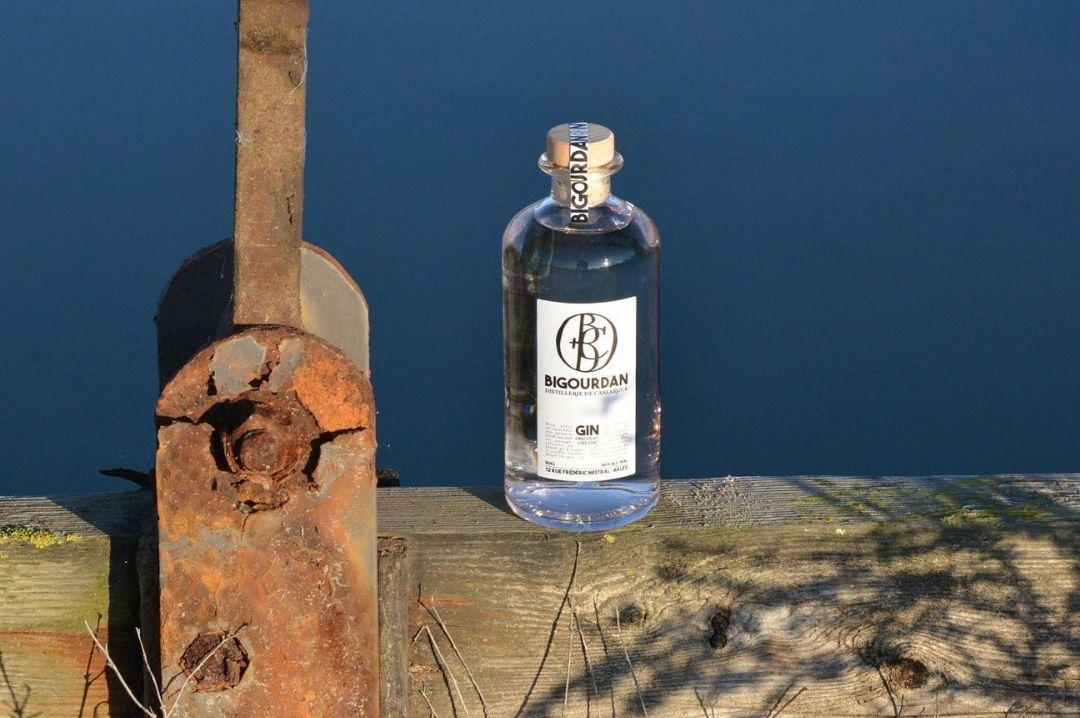 Bigourdan Gin, source: Facebook
From the first sip, it expresses a fiery character, tempered by a balanced recipe that includes 13 ingredients. Bigourdan - Original Dry Gin is lively on the nose with the freshness of wild Juniper Bay highlighted by green peppers. On the palate, it is precise, beautifully balanced, with persistent herbaceous notes of verbena, sarriet, and sage. Scoring 89 points, this dry-gin was awarded a silver medal.
Dom Pacello Royal Orange Liqueur 40% vol
An extraordinary orange Liqueur and trademark of the Maisons Massenez elegance, the Dom Pacello Royal Orange Liqueur took home a silver medal at the 2021 London Spirits Competition. The liqueur has fine orange aromas and a pleasant zing, with some dry fruits such as figs or dates on the palate. The balance of bitter orange and baked spices has a touch of sweetness.
Branson Cognac VS Phantom
Originated from top wine-growing regions in Borderies and Fin Bois, and aged at least 2-3 years, Phantom VSOP, a silver medal winner, has a smooth, balanced finish, a golden brown color with hints of light orange, apple, and tobacco, and just the right amount of burn.
Branson Cognac VSOP Royal
Branson Royal is a rare, stylish, and powerful blend of Eaux de Vie from some of Cognac's finest wines, which secured a silver medal and 88 points. The nose holds a blend of mature pear, aging flowers, peach and orange, and lemon. On the palate, it is slightly oily and smooth with a light herbal finish and an old-fashioned cognac.
Which French spirits are you trying next?
[Header Image, St-Rémy Martin, source: Facebook]