10 Liqueurs you should be drinking in 2021
May it be an aperitif or a base for making cocktails, these liqueurs are the best of the best.
If you are running dry on spirits at the home bar, don't worry, because we've got you covered. Selecting liqueurs that performed exceptionally well at the 2021 USA Spirits Ratings, we focus on what to drink this year.
From scintillating creamy textures to refreshing fruity nuances, herbal scents, and rich coffee undertones, we have covered it all. So whether you are in the mood to craft a sumptuous cocktail or just sip away a high-quality spirit, these liqueurs are worth a glance.
The USA Spirits Ratings provides recognition to brands that deserve a spot in the market by adding value to the brand with a stamp of approval from bartenders, bar managers, and spirits buyers with a current direct buying responsibility in the US. Judged on the basis of quality, value, and packaging, the brands are awarded gold (above 90 points), silver (80-89 points), bronze (70-79 points), and special category awards.
Muyu Vetiver Gris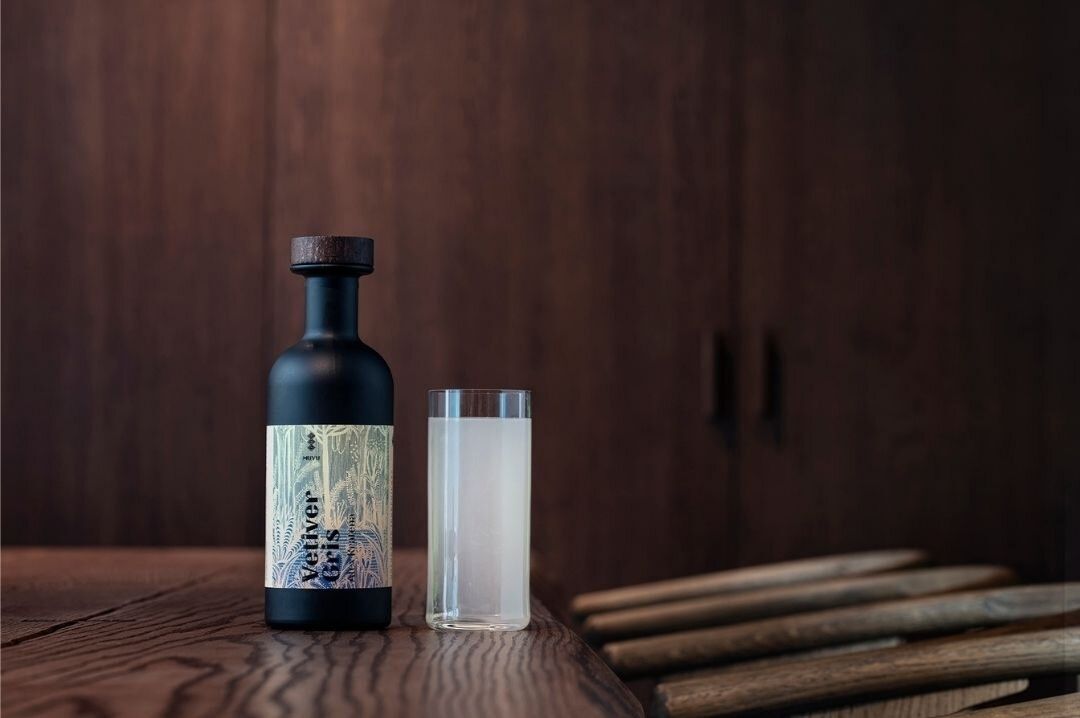 Liqueur of the Year, image courtesy De Kuyper Royal Distillers
Muyu Vetiver Gris claimed Liqueur of the Year and Best in Show by Country (Netherlands) awards at the 2021 USA Spirits Ratings. The liqueur opens with floral aromas of honeysuckle, jasmine, and peach pie, bringing about sweet and smoky tones to the palate. If you are looking to add a fun element to cocktail making, this is the one to pick. De Kuyper Royal Distillers started producing liqueurs in 1920 with the introduction of crème de menthe, cherry brandy, apricot brandy, and triple sec.
Kenya Coffee Liqueur
Blended from the finest hand-selected coffee beans, Kenya Coffee Liqueur, with 92 points to its name, shows fresh coffee and sweet caramel nuances on the nose. Rich burnt coffee notes linger on its creamy palate with lesser sweet qualities of the unrefined cane. Taking inspiration from Lithuania's local traditions, Pakruojis Manor Distillery sources ingredients from the surrounding forests and fields. A liqueur that will definitely dazzle all the coffee aficionados out there!
Muyu Chinotto Nero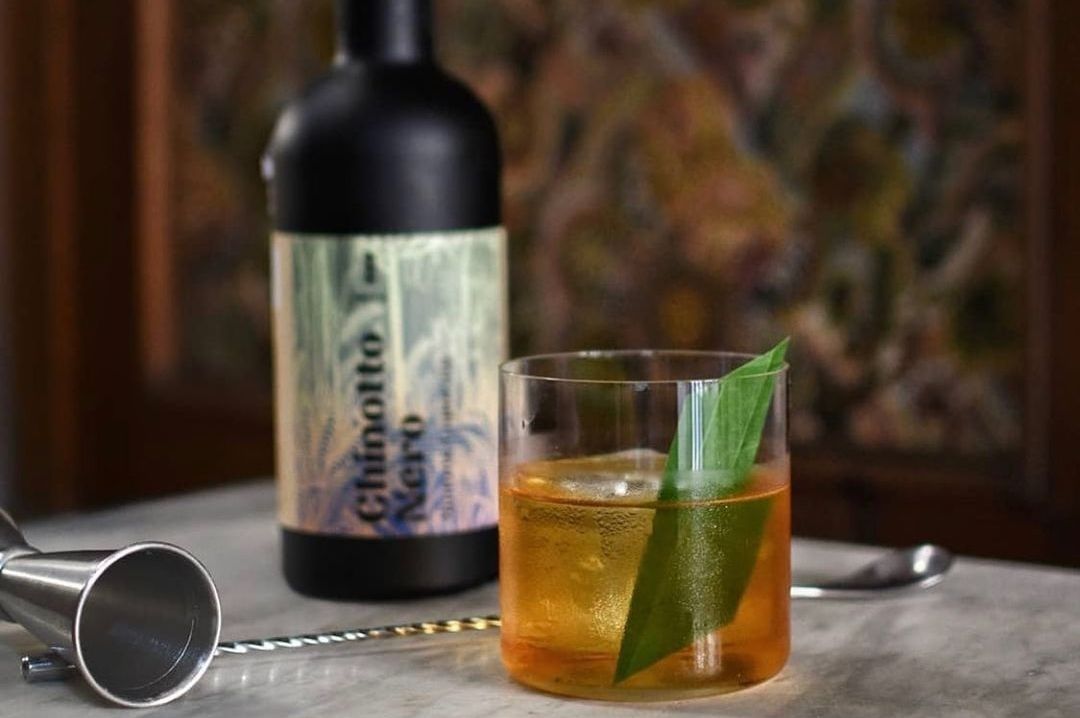 Rumba cocktail made with Muyu Chinotto Nero, Source: Instagram
From the 1980s, De Kuyper Royal Distillers started knocking on the door with flavored liqueurs in the US market. For those looking to add an orange-flavored liqueur to their home bar, have a look at Muyu Chinotto Nero (92 points). It contains mystical aromas of light mandarin, cola, and white grape. Swathing of zesty layers, the liqueur bursts with citrusy orange nuances. With a smooth and complex body, it displays versatility in crafting cocktails.
Fiorito Limoncello
Citrusy Fiorito Limoncello, Source: Instagram
De Kuyper Royal Distillers are one of the very best when it comes to producing gold medal-winning spirits. With citrus oils on the nose, Fiorito Limoncello leads to a robust citrusy palate with candied lemon flavor and hints of caramelized oranges. Add some Fiorito Limoncello to make your drink a citrus powerhouse.
Acqua Bianca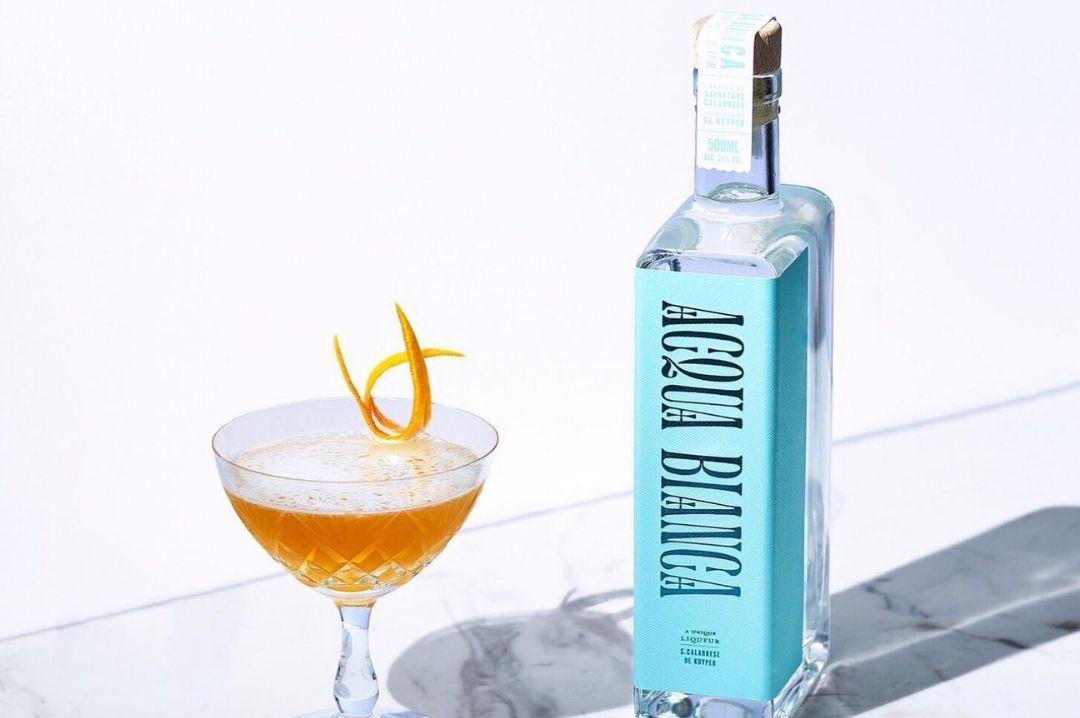 Salvamento cocktail made with Acqua Bianca, Source: Facebook
Created by one of the world's leading bartenders, Salvatore Calabrese, Acqua Bianca, a 91 point liqueur, has whiffs of fresh mint, citrus, and fresh herb aromas on the nose. With a finely balanced and non-sticky palate, the liqueur is an ideal candidate for cocktail making.
"My idea was to create something totally unusual that does not exist in the market, something very versatile, a liqueur to inspire new cocktails, a liqueur that is able to take the center stage of any cocktail creation," said Salvatore Calabrese, according to the Acqua Bianca website.
Copperhead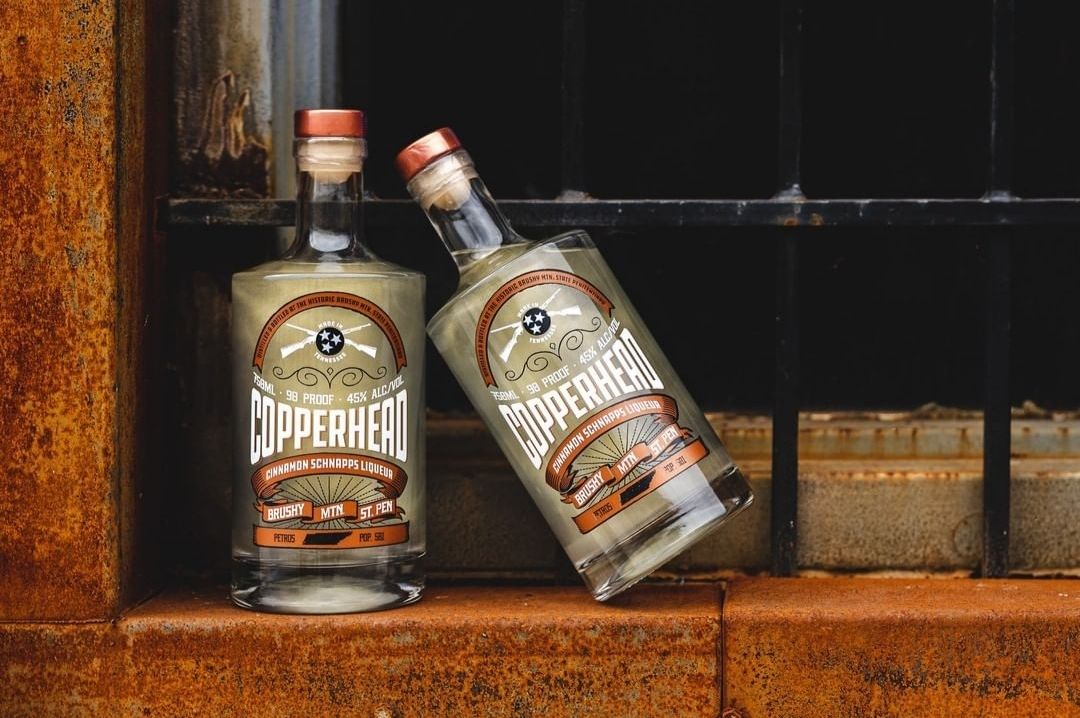 Copperhead by Brushy Mountain Distillery, Source: Instagram
Spice up your cocktail game with Copperhead's cinnamon-driven nose. Distilled and bottled in the historic Brushy Mountains, this 90 point liqueur exudes flavors of fresh baked snickerdoodle cookies and Red Hots candy on the palate. Located at the Historic Brushy Mountain State Penitentiary in Tennessee, the distillery set up a restaurant, concert venue, and gift shop, saving the prison from demolition.
Thyme Liqueur with Honey and Saffron
Flavors of sage, rosemary, and thyme, bring fresh herbal scents all the way through to the palate of this silver medalist. Thyme Liqueur with Honey and Saffron relies on the freshness of high-quality honey gathered from the fields in Lithuania. The thyme adds a flowery touch leading to a light-textured body. Enjoy it neat or craft a spritz with this yellow beauty.
Twisted Chai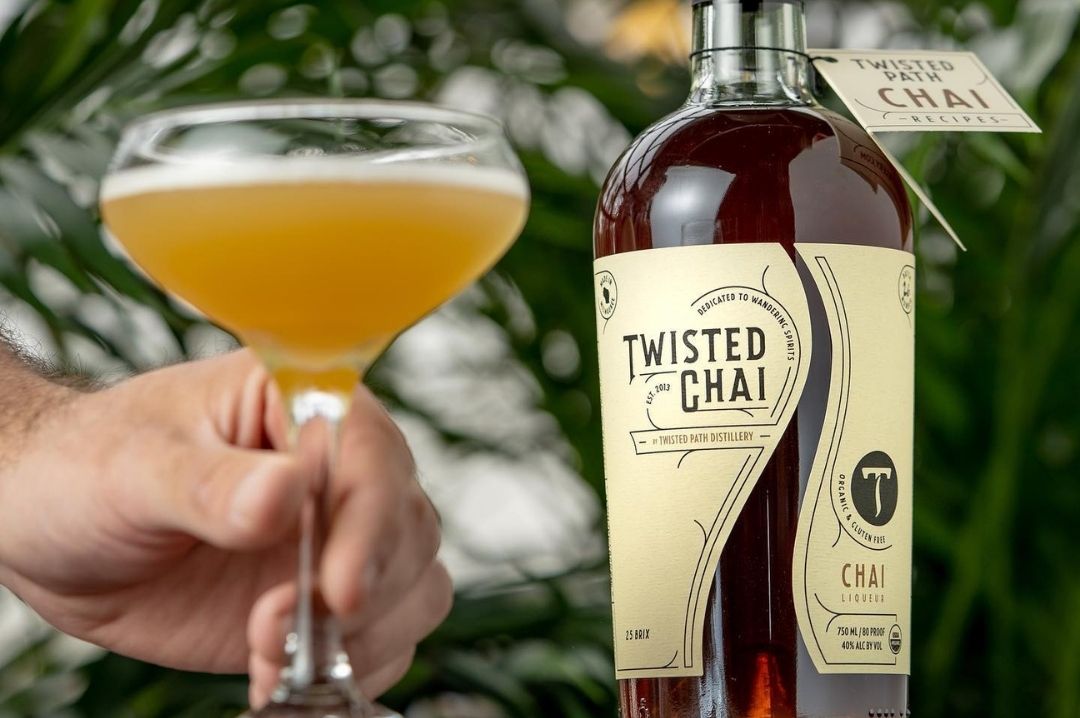 Chair Sour cocktail made with Twisted Chai, Source: Facebook
Indulge yourself in Twisted Chai's warm flavors of cinnamon, anise, and cardamom on the nose, capable of elevating any craft cocktail with its excellent texture and complexity. You can work wonders with this gold medal-winning liqueur because of its versatility to blend with milk, coffee, and ice cream, apart from adding an interesting twist to classics like the daiquiri, gimlet, and margarita. All spirits from the Twisted Path Distillery are gluten-free and certified organic by the USDA.
Sunora Cream De Bacanora Mocha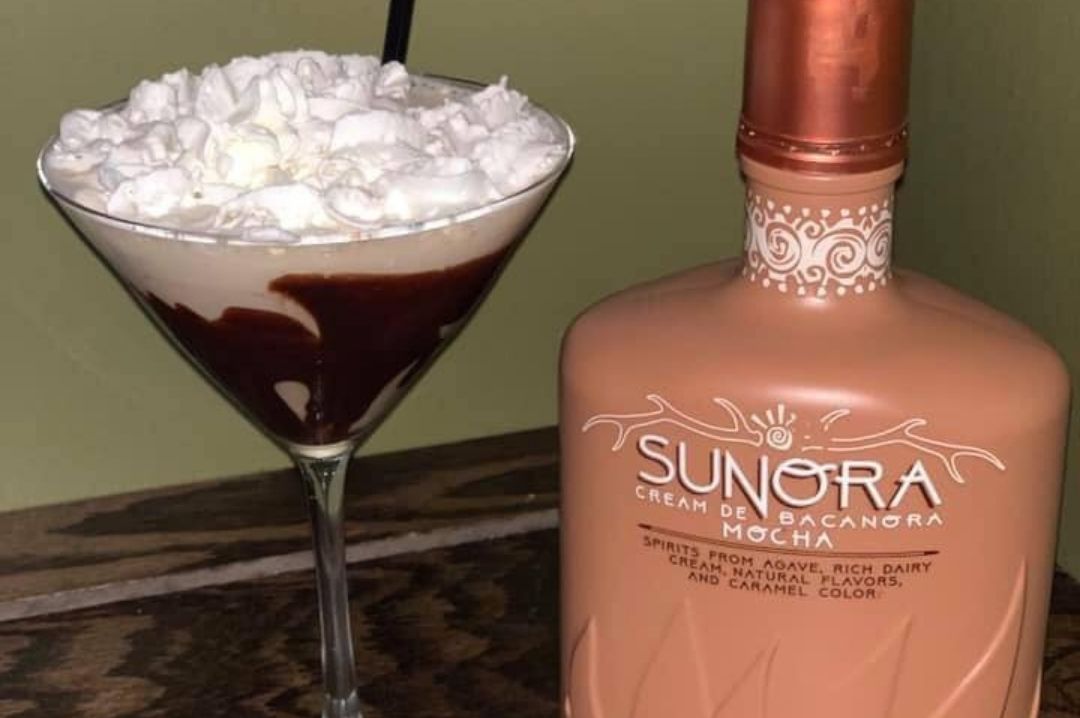 Sunora Bacanora Mocha Martini, Source: Facebook
Inviting cream lovers with seductive chocolate, mocha, and hazelnut nose, gold medal winner Sunora Cream De Bacanora Mocha carries its cream texture with ease. With an extravagant aftertaste, it goes well on its own, but swirl it in a cup of coffee for an unforgettable experience. In 1915, the sale and possession of Bacanora were banned by the Sonoran government which got uplifted in 1992, due to the skyrocketing demand for tequila and mezcal.
Tsipouro with Aniseed
Distilled twice for ultimate smoothness, silver medalist Tsipouro with Aniseed is accented with grassy vegetal notes of sunflower seeds. The fresh fennel and anise flavors bring a velvety texture and a lingering finish. Made with soft pressed grapes, the liqueur does well with cola and also has the ability to do well on ice.