White Wine Cocktails for the Summer
This summer, switch up your regular glass of wine with one of these delicious white wine cocktails.
With summer upon us, we're ready to ditch the warming dark rums and have the white wines takeover. While we love a crisp Chardonnay on a warm summer evening, adding a little bit of pizazz to it wouldn't hurt.
This summer, beat the heat with the refreshing white wine cocktails that are easy to make, and utterly delectable.
Grapefruit White Wine Spritzer
Recipe by: Vintage Kitty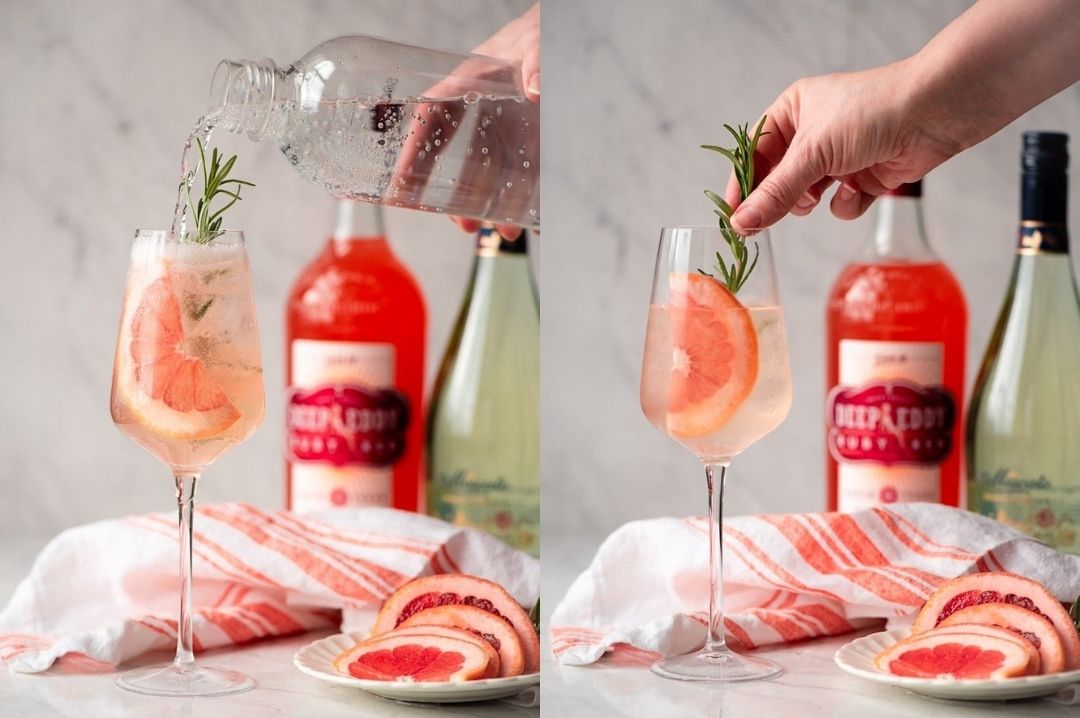 Grapefruit White Wine Spritzer, Source Website
Grapefruit and Moscato come together to create a crisp, refreshing spritz that's great for cooling off on a hot afternoon, busy weeknights, with impromptu guests, or just while spending an evening at home.
Ingredients (1 serving)
Fill a wine glass halfway with ice, then add the grapefruit vodka and sweet white wine. Garnish with a slice of grapefruit and a sprig of rosemary. Top with club soda.
Raspberry Lemonade Sangria
Recipe by: Spruce Eats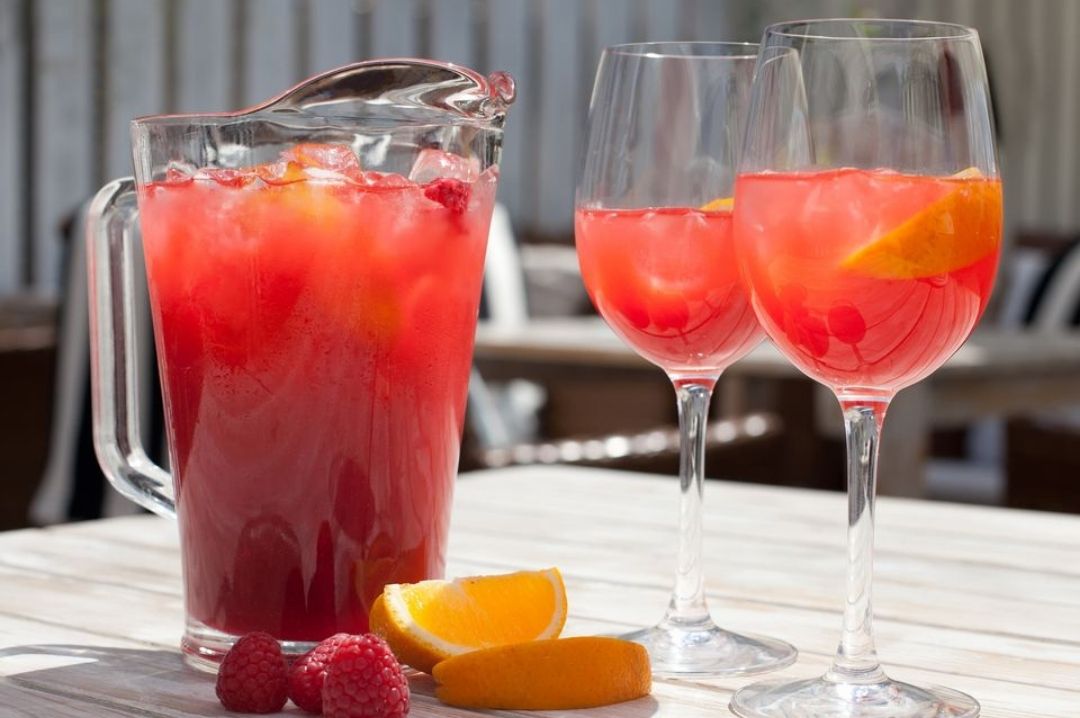 Raspberry Lemonade Sangria, Source Website
The raspberry lemonade Moscato sangria gives you a delicious lemonade-based treat with plenty of zest, ideal to beat the heat. It takes a few minutes to whip up this one, but just like any sangria, it will be best if you allow it to marinate overnight.
Ingredients (6-8 Servings):
Mix the wine, berries, lemons, lemonade, and sugar in a pitcher. Cover and place in the refrigerator overnight. Add the lemon-lime soda just before serving. Add ice in either the pitcher or individual glasses. Garnish with a slice of lemon.
Mint and Citrus Sangria
Recipe by: Minimalist Baker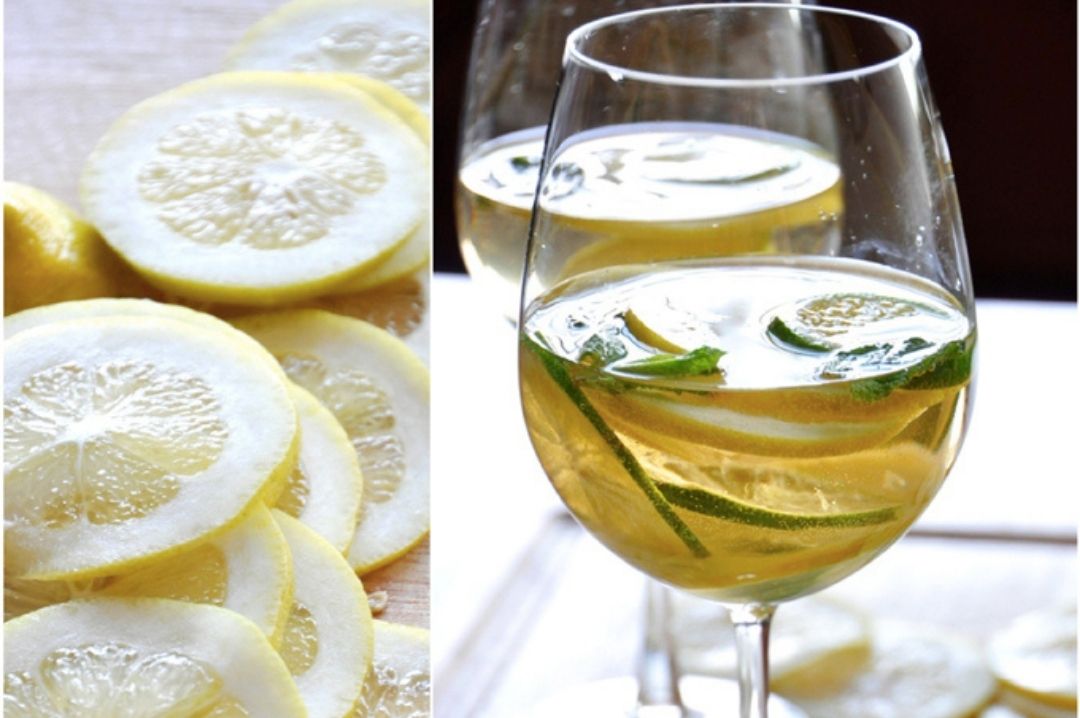 Mint and Citrus Sangria, Source Website
A refreshing white wine sangria made with flavorful mint, lemon, and lime.
Ingredients (4 Servings)
Prepare simple syrup by mixing sugar and water in a small dish and microwaving for 30-second increments. Add 1 tablespoon to each wine glass. Then add mint leaves and stir/lightly muddle. Next, add several slices each of lemon and lime. Top off with wine and let sit for a few minutes so the flavors can meld together. Top off with more wine and citrus as needed.
Bubbly Champagne Punch
Recipe by: Taste of Home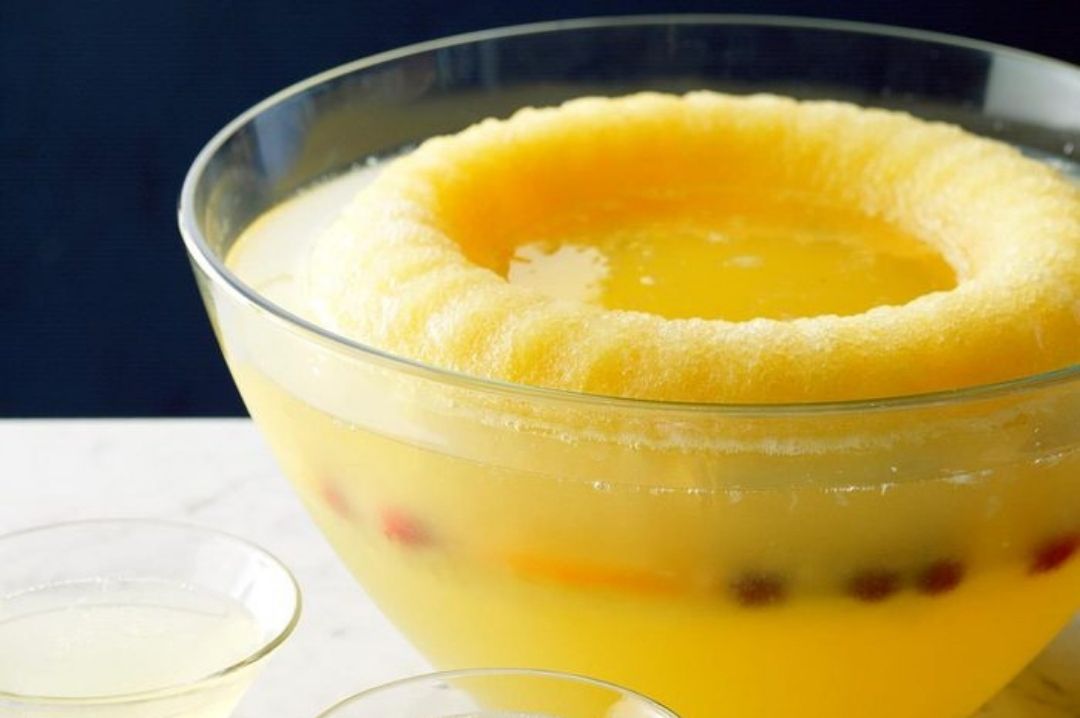 Bubbly Champagne Punch, Source Website
A little bit of bubbly always lightens up the occasion. This champagne punch is a perfect drink for summer weddings, birthdays, and get-togethers.
Ingredients (16 Servings)
Line the bottom of a 6-cup ring mold with orange slices and cranberries. Combine pineapple juice and ginger ale; pour over fruit. Freeze until solid. Just before serving, unmold the ice ring into a punch bowl. Gently stir in remaining ingredients.
Melon Basil White Wine Spritzer
Recipe by: The Sweetest Occasion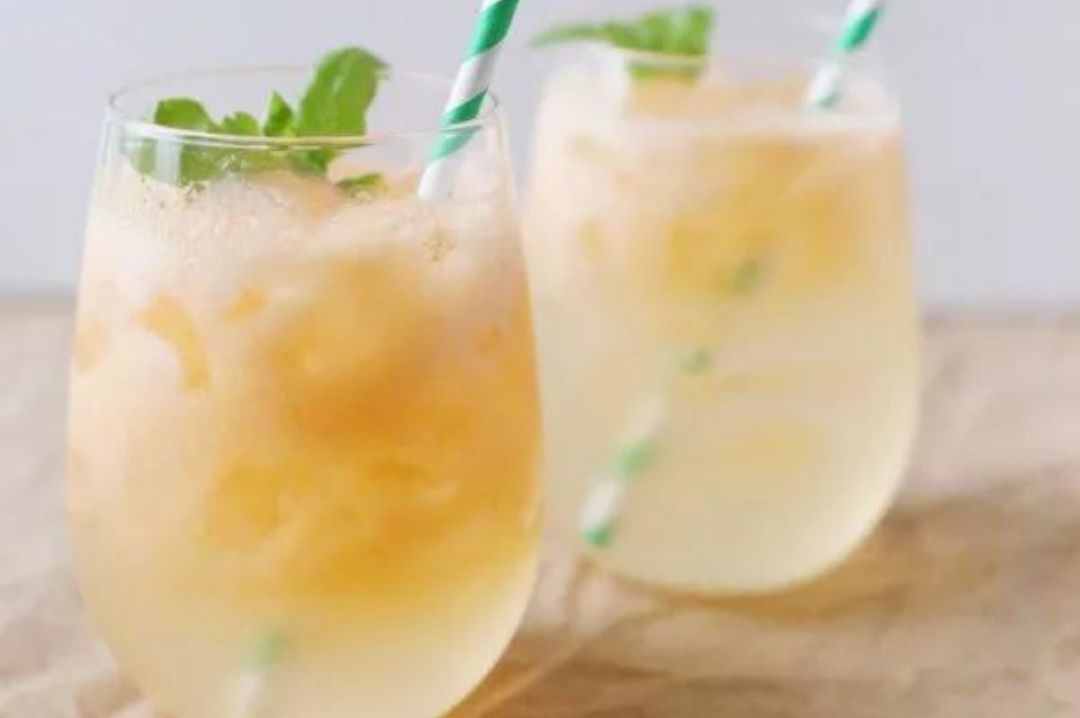 The Sweetest Occasion, Source Website
An ideal wine cooler for a hot summer night that pairs impeccably with wood fired pizza and goat cheese.
Ingredients (1 Serving)
Cut up a fresh melon and blend it until smooth in a blender or food processor. Add a couple of tablespoons of water to thin out the puree. Combine the melon puree, sauvignon blanc, and basil leaves in a cocktail shaker full of ice. Shake until nice and cold, then strain over a glass full of ice. Top with soda, stir gently, and garnish with basil.
Easy White Wine Sangria
Recipe by: My Food Story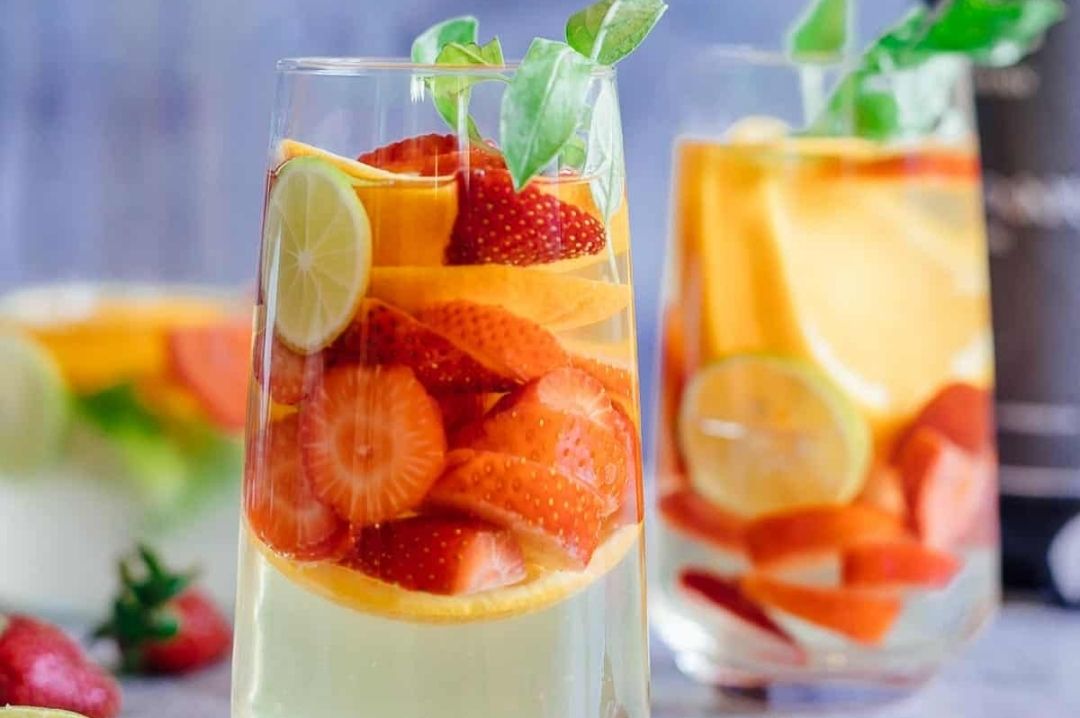 White Wine Sangria, Source Website
The flavors of strawberries, oranges, limes, and basil, combined with white wine, are a perky take on the traditional sangria. A great addition to your bottomless brunch menu this Sunday.
Ingredients (1 Serving)
Slice the orange and limes with their peels. Add the fruits, lime, and basil to a pitcher. Pour tequila and wine over the fruits and stir it. Refrigerate for at least 3-4 hours or preferably overnight. The taste will intensify and get better as it sits in the fridge. When you are ready to serve, pour in the sparkling water or soda. Serve immediately.
Spiked Ginger & Lemon Refresher
Recipe by: Sugar & Charm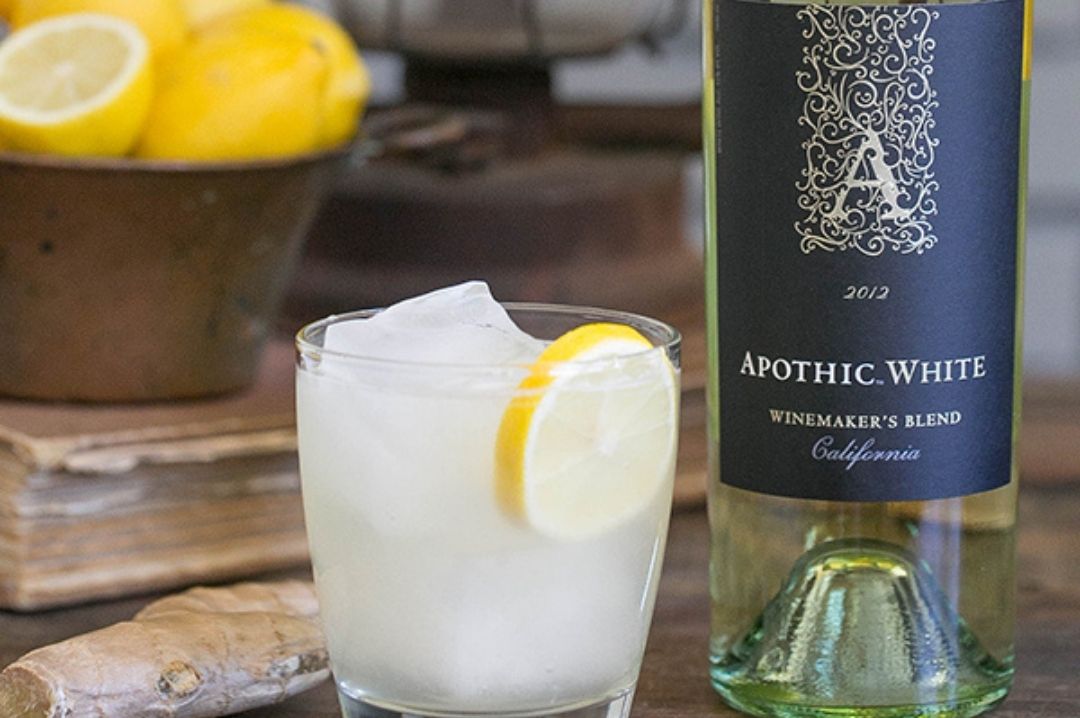 Spiked Ginger & Lemon Refresher, Source Website
Ginger is a great ingredient to spice things up, especially in a cocktail. With lemon and ginger working together, this is an ideal cocktail to sip on while lounging on the patio chair.
Ingredients (1 Serving)
Bring the sugar and water to a boil for a few minutes, then add in the ginger. Continue to simmer for 10 minutes. Remove from the heat and let the ginger infuse in the syrup for 20 minutes. Strain the simple syrup through a sieve. Combine all of the ingredients in a cocktail shaker with ice and shake for 20 seconds. Strain over a glass filled with ice. Garnish with a lemon wedge or candied ginger.
Kir
Recipe by: Tipsy Bartender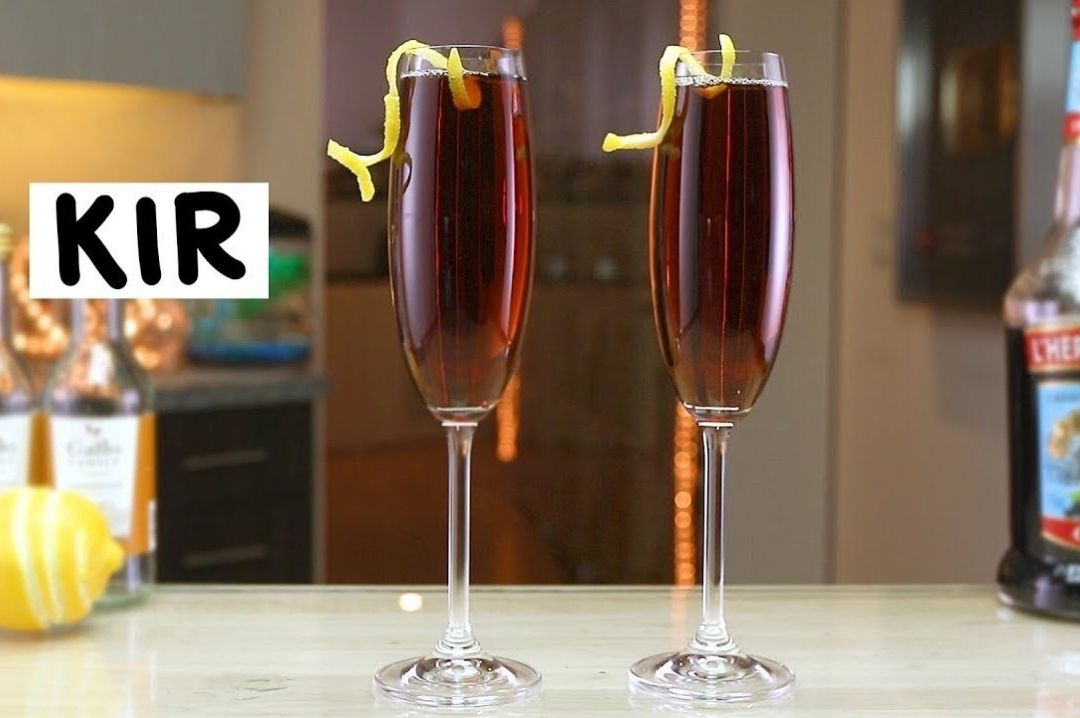 Kir, Source Website
The Kir cocktail recipe has its roots set in World War II and the French Resistance Movement. Kir was reportedly named after Felix Kir, a Catholic priest and decorated member of the French Resistance. The reinvention of blanc-cassis in the recipe was necessitated by the German Army's confiscation of all the local Burgundy wines during the war. Faced with an excess of white wine, Kir reinvented a drink that used to be made primarily with red. Kir is made with dry white wine and Crème de Cassis.
Ingredients
Add creme de cassis to a wine glass. Top with white wine. Garnish with a lemon twist.
White Wine Margarita
Recipe by The Cookie Rookie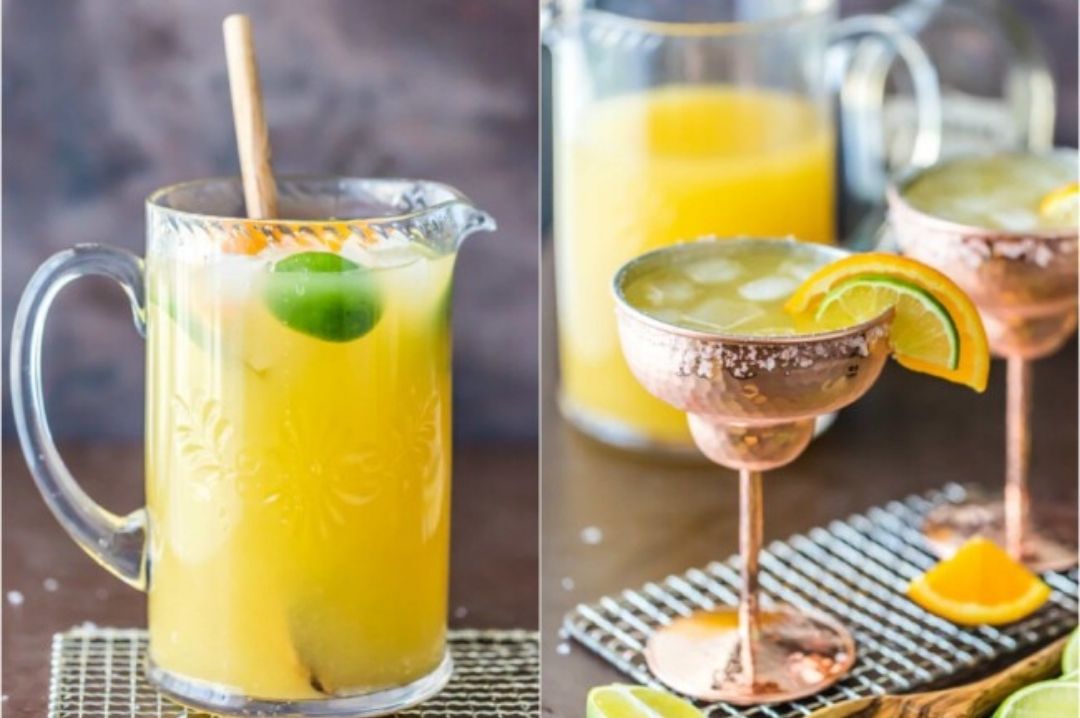 White Wine Margarita, Source Website
A margarita is one of our favorite drinks to sip on and when topped off with wine, it's even better. This makes for a crowd-pleasing pitcher to be enjoyed whenever you want throughout the summer.
Ingredients (4 Serving)
In a large pitcher, combine the wine, limeade, orange juice, and tequila. Fill the empty limeade can with water twice and mix it into the pitcher. Stir to combine. Take a lime wedge and wet the rim of each glass. Dip into sea salt to coat. Fill each glass with ice and pour your White Wine margarita over ice. Garnish with lime or orange slices.
Malibu with a twist
Recipe by Farm Wife Drinks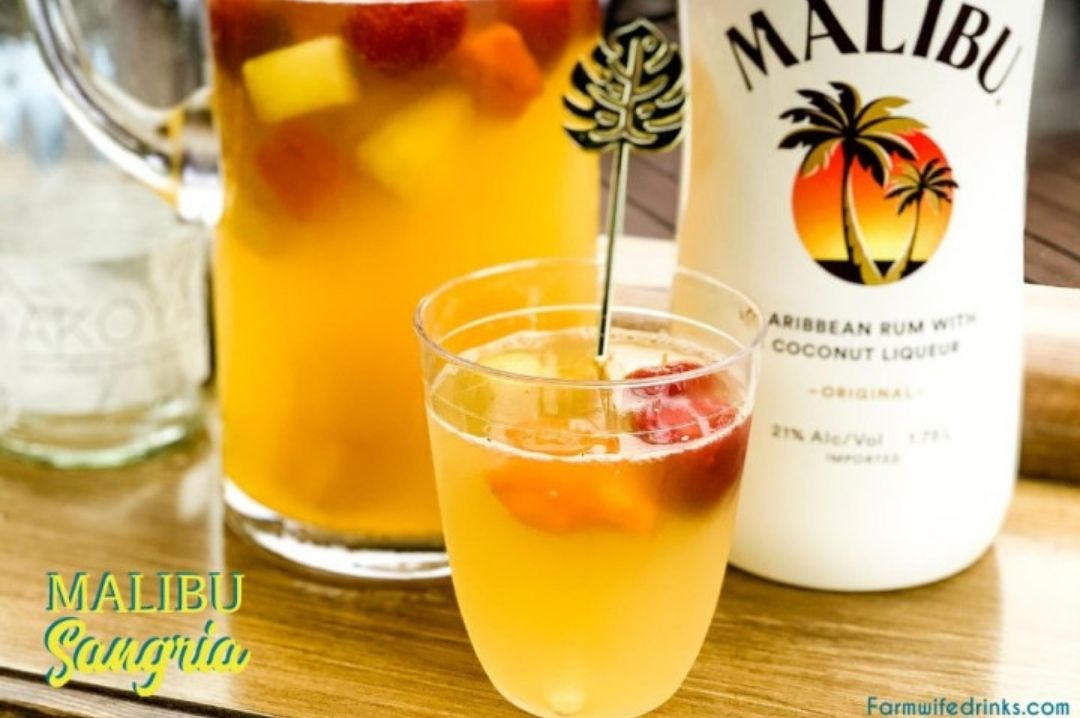 Malibu Sangria, Source Website
This Malibu Sangria recipe will not disappoint any of our Malibu rum-loving friends out there. Malibu sangria is easy to make if you have some staples on hand.
Ingredients (4 Serving)
Pour the frozen fruit into the bottom of a two-quart pitcher. Pour Malibu Rum and juices over fruit. Let soak in the fridge until ready to serve. When ready to serve, pour chilled wine and club soda over the fruit/rum mixture. Stir to combine. Serve, making sure fruit is in each glass of sangria.