What to Do in Chicago this November
Windy City gets its share of festivities, The Office Experience and more in a month that screams celebration.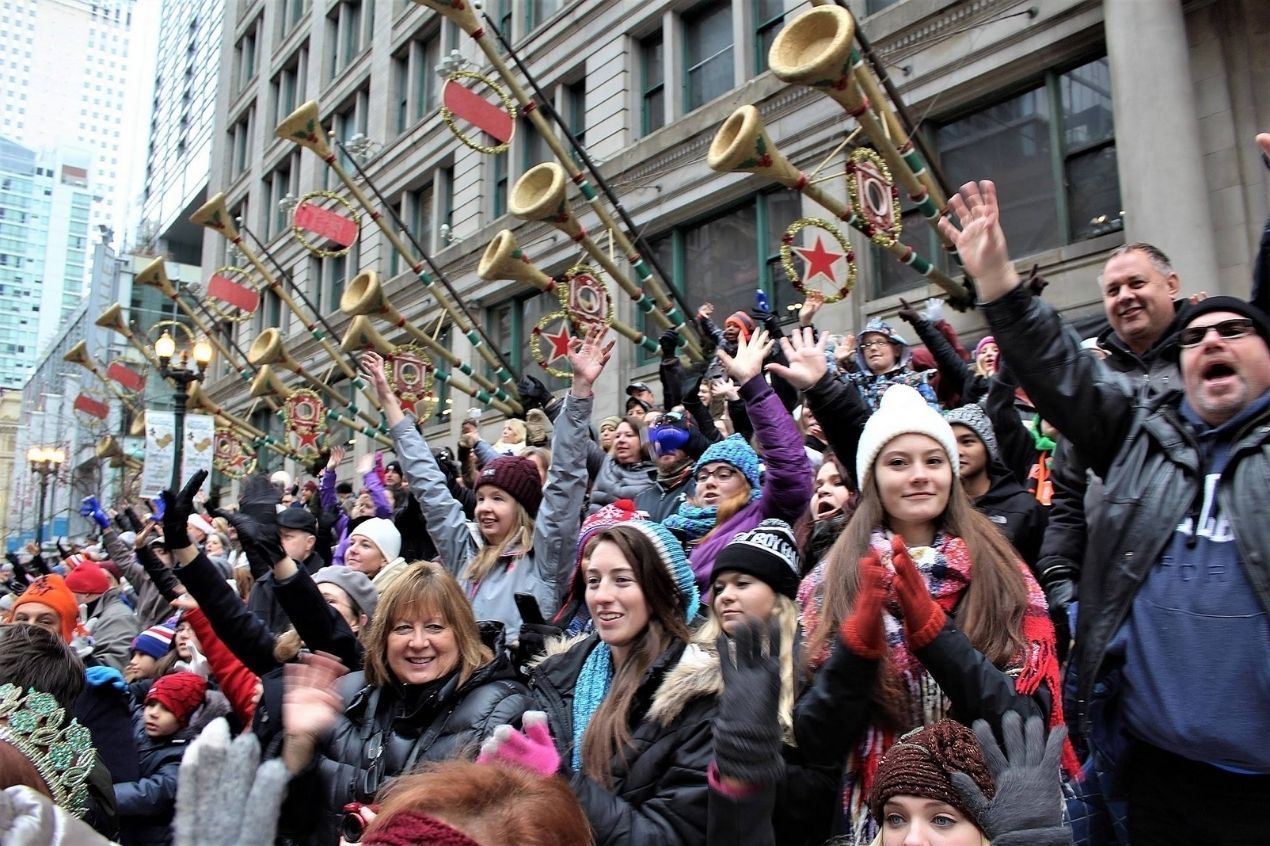 November in Chicago means a fleeting combination of fall and winter. It also means that the city's festivities are on the rise, with Thanksgiving coming up and the city getting ready to celebrate big time. The events lined up for November in Chicago are a mix of pop-culture events, traditions returning for a silver jubilee celebration and a parade that will color the city with happiness.
The Office Experience Chicago
(Specific Days of November)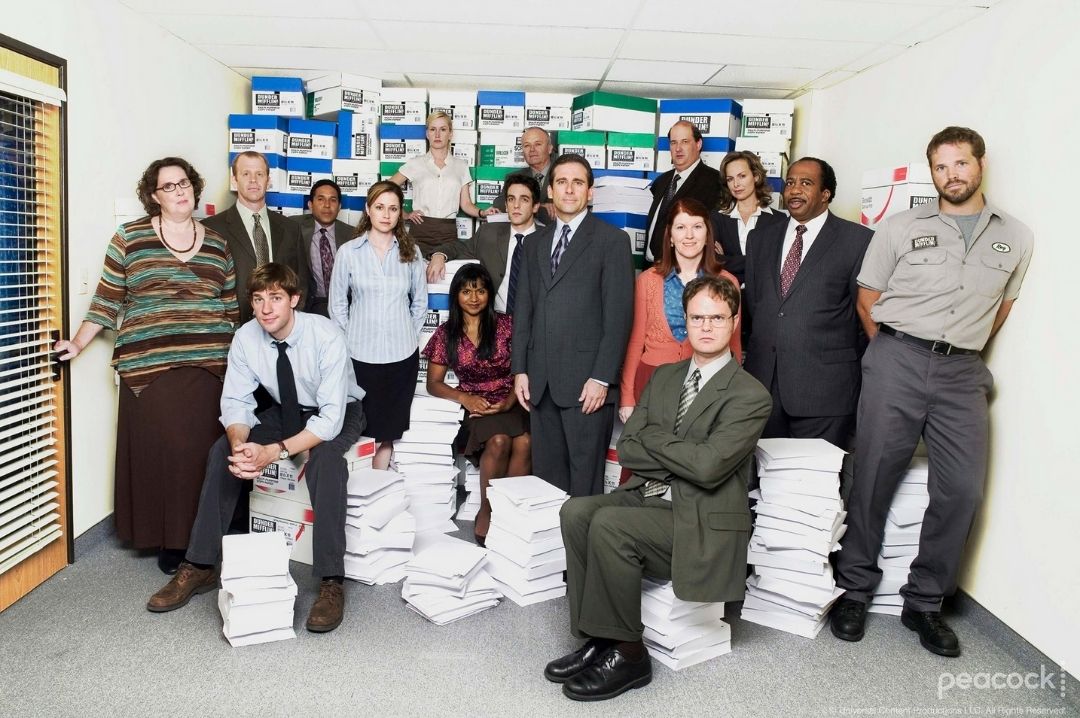 Dunder Mifflin Scranton in Chicago, Source Facebook
Any The Office fanatics in the house? Wasn't it everyone's wish that their office was as cool as the Dunder Mifflin Paper Company? Their boss as witty and loving (sometimes irritating) as Michael Scott? Who wouldn't love to have a friendly rivalry like Jim and Dwight? For those who fell in love with Scranton's squad of paper sellers, Chicago will be hosting a one of a kind experience! The same team that brought The Friends Experience will be hosting this event too.
The set distributed over two storeys will feature Michael's office, Pam's reception, Ryan's closet and Schrute Farms. Get a chance to recreate some iconic scenes like Kevin's chilli spill, award yourself a Dundee and more while also getting your hands on some cool merch (World's Best Boss mug).
Price- $37.50 to $2,525
Location- 540 Michigan Avenue, Chicago, IL 60611
Timings-
Thursday- 12 pm to 8 pm
Friday- 12 pm to 10 pm
Saturday- 10 am to 10 pm
Sunday- 10 am to 8 pm
Monday- 12 pm to 8 pm
UFC 268 Viewing Party at Mac's Wood Grilled
(Saturday, November 6)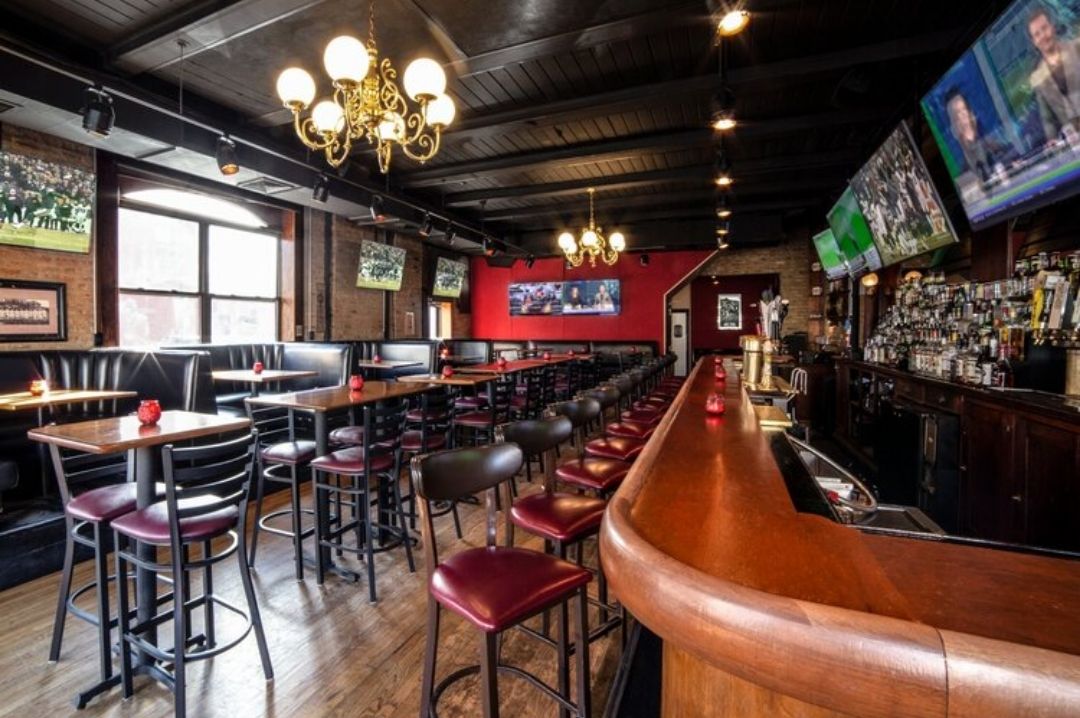 Mac's Wood Grilled, Source Website
Welterweight marauder Kamaru Usman comes face to face with Colby Covington, the man who brought the sternest test for the champion in a card that is stacked with show-stealing fights from top to bottom. While Madison Garden, New York will be the place where the fighters will look to add to their legacy and add to the Octagon's history of jaw-dropping moments, Chicago will also have an atmosphere of frenzy courtesy of Mac's Wood Grill.
Witness the brawls, possible fight of the year contenders and champions in action on a sprawling set-up of 17 ultra HDTVs. Drink specials for the event will include $4 Paddy Irish Whiskey shots, $5 Bloody Marys, $5 house vodka cocktails and more. Food and drink prices vary but one thing is for sure, the thrill and the adrenaline levels will be high throughout.
Price- Depends on the Order
Location- Mac's Wood Grilled, 1801 West Division Street, Chicago, IL 60622
Timings- 9 pm to 3 am
The Thank You Chicago Friendsgiving Bar Crawl
(Saturday, November 13)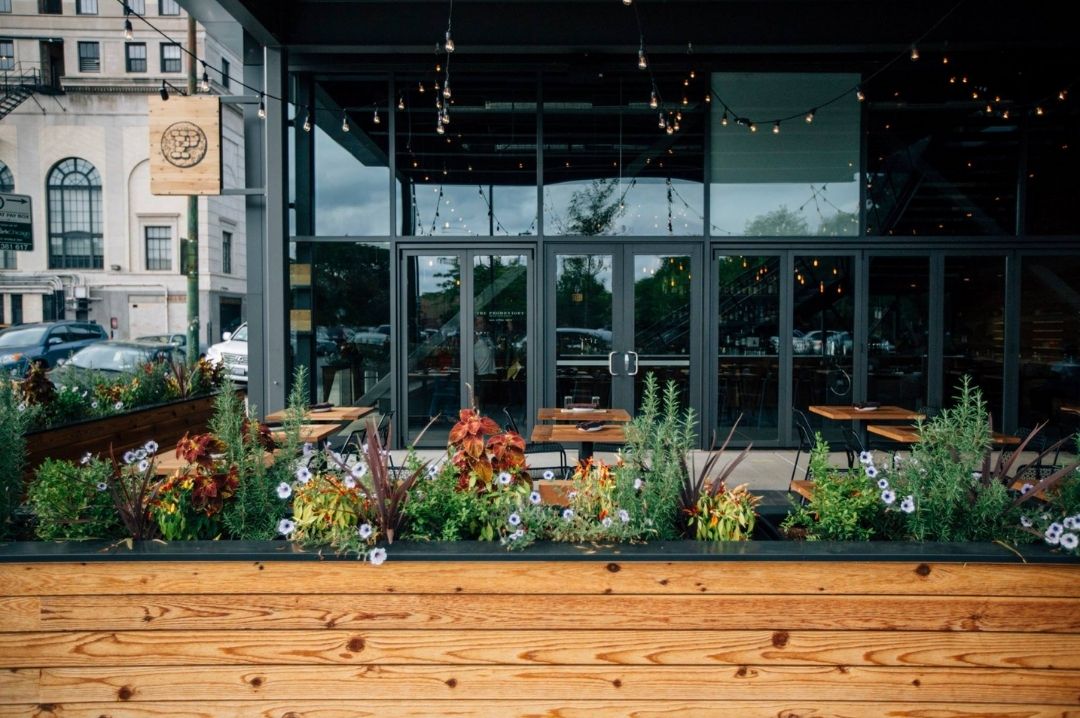 The Promontory, Source Facebook
Thank You Chicago brings this exciting event for all those looking to enjoy downtime with their drinking buddies. The bar crawl will take people across some of the finest bars and venues in the South Loop, Wicker Park and Hyde Park areas. Sponsored by the Bacardi Family, the Thank You Chicago Friendsgiving Bar Crawl is a very enjoyable experience for all those who hold a ticket.
In addition to the visits to the various spots, a ticket to the bar crawl will also provide the holder with a bus ride to every venue, TYC bar crawl t-shirts, giveaways (as long as they last), and access to Thank You Chicago's Day Party at the Promontory.
Here's how the schedule of the bar crawl looks like:
Location 1- 11 am to 12:45 pm
Location 2- 1:15 pm to 3 pm
Location 3- 3:20 pm to 5 pm
The Promontory Best Saturday party will take place from 5:30 pm to 9 pm at the same venue.
Price- $50
Location- Promontory, 5311 s Lake Park Ave, Chicago, IL 60615
Timings- 11 am to 7 pm
Cannabis Drinks Expo
(Monday, November 15)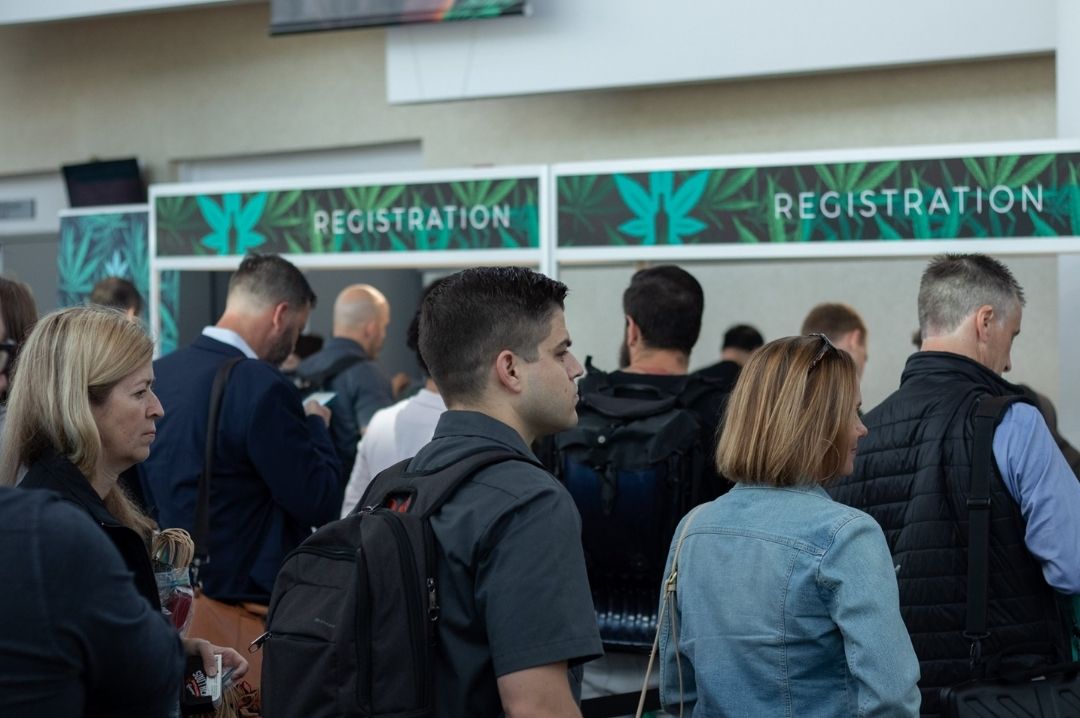 Cannabis Drinks Expo 2019, Source Facebook
Brought to you by Beverage Trade Network, Cannabis Drinks Expo will bring a new outlook to the extremely fast-growing segment of cannabis infused drinks. The single day event will focus on this very interesting segment while providing fascinating insights and shining the spotlight on why cannabis infused drinks are attracting such levels of attention.
The cannabis entrepreneur who attends will be offered precious information on everything from the planning stages of crafting a cannabis-infused drink brand to formulation, regulations and compliance, branding, marketing, and the distribution of a cannabis drink product. An event that will leave no stone unturned.
Price- $2400 for exhibitors
Location- Midwest Conference Center 401 W Lake St, Northlake, IL 60164
Timings- 11 am to 5 pm
18th Annual Fall Festival of Wine Tasting
(Friday, November 19)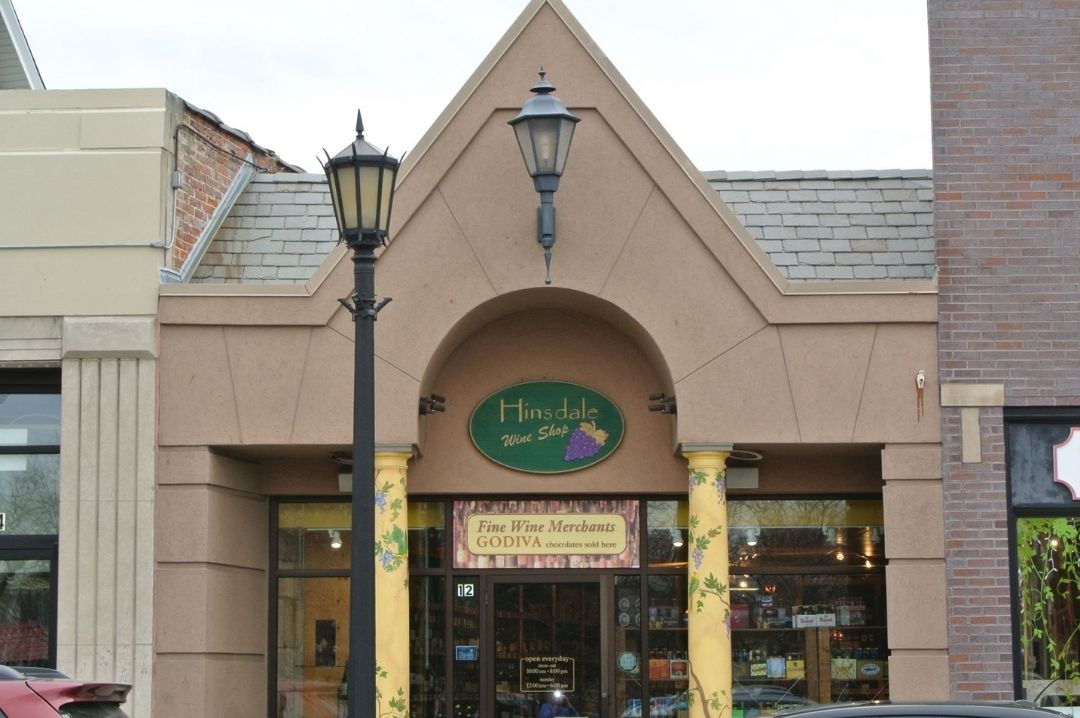 Hinsdale Wine Shop, Source Facebook
Hosted by the Hinsdale Wine Shop and taking place at the Hinsdale Community House, the Annual Fall Festival of Wine Tasting will return for the 18th time. In what is destined to be a memorable evening, the wine tasting event will showcase well over 100 wines to taste and buy. The event will feature wines from all over the world, giving ticket holders a chance to expand and explore their wine horizons.
Taste different varietals, get to know about the wine history of different regions, and get a chance to interact with wine producers. The interactions won't just be limited to producers, however. There will also be plenty of brand managers and distributor representatives who will talk about the business side of wine. Tag along with friends and family, taste some wonderful wines and buy them for upcoming festivities. The wines will be available at discounted rates.
Price- $25
Location- Community House, 415 West 8th Street, Hinsdale, IL 60521
Timings- 6:30 pm to 9 pm
Christkindlmarkt 2021
(Friday, November 19 to Friday, December 24)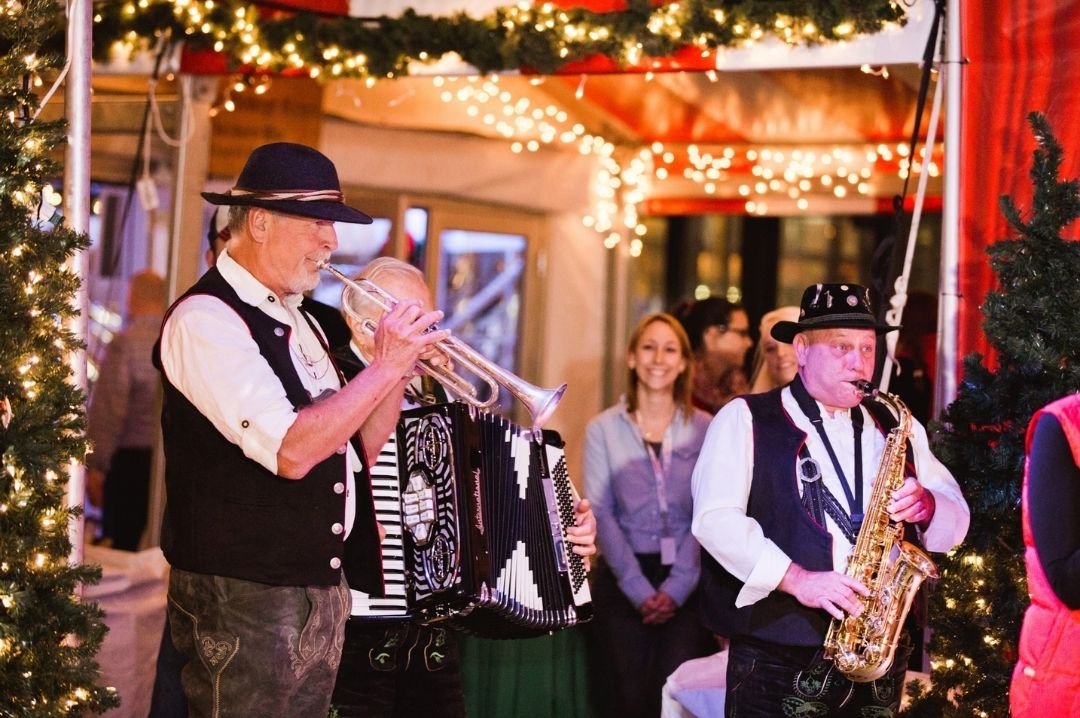 A German traditions 25th Anniversary, Source Facebook
It is a big year for Christkindlmarkt, a German-style outdoor market that is celebrating its 25th anniversary. Inspired by the 16th century Christkindlsmarkt in Nuremberg, Germany, Christkindlmarkt is a one of a kind outdoor market that unites international flair with local charm. Visitors can explore vendor products from around the world, participate in events specially made for the market and enjoy a unique shopping experience.
Christkindlmarkt will take place at two locations in Chicago this year. The first one will be at Daley Plaza on Washington Street and the other will be in Wrigleyville on Gallagher Way. The ideal place to bring your family, make numerous memories and start getting in the holiday spirit by spreading tons of cheer.
Price- Depends on the order
Location-
Wrigleyville- Gallagher Way, 3635 North Clark Street, Chicago, IL 60613
Chicago- Daley Plaza, 50 West Washington Street, Chicago, IL 60602
Timings-
Monday to Thursday- 3 pm to 9 pm
Friday and Saturday- 11 am to 10 pm
Sunday- 11 am to 7 pm
Chicago Thanksgiving Parade
(Thursday, November 25)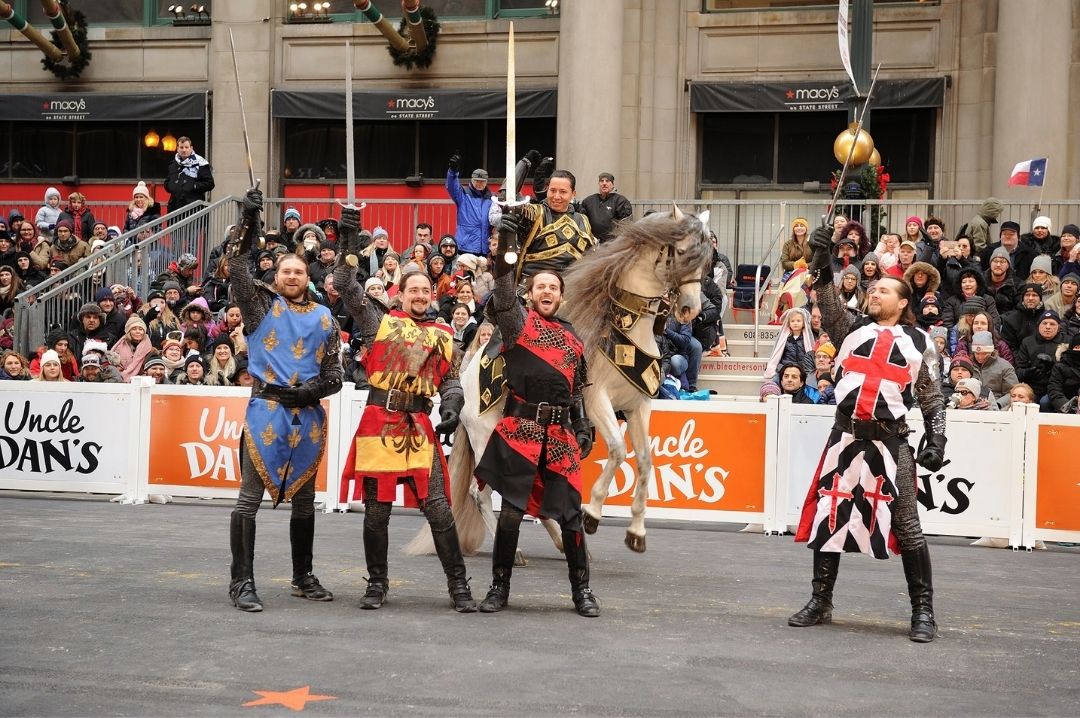 Chicago's Thanksgiving Spectacle, Source Facebook
Come 8 in the morning on November 25, the vibrant and vivid Chicago Thanksgiving Parade will commence. The parade will kick off the festival season in the heart of downtown Chicago as it takes over the iconic State Street in the Loop and makes its way upstate from Ida B. Well Drive to Randolph Street. The historic event which originated way back in the 1930s has been an all-age, family friendly event that has provided quite the spectacle right before the carving of the turkeys.
Ballerinas, equestrians, fire twirlers and soul steppers will catch your breath during the parade and so will the giant helium balloons that will fill up Chicago's skyline. Favorite cartoons and much-loved faces will return to bring a smile to everyone's face as entertainers do their bit to make the procession an unmissable Thanksgiving attraction.
Price- Free
Location- State Street, from Ida B. Well Drive to Randolph Street
Timings- 8 am to 11 am
Header Image- Chicago Thanksgiving Parade, Source Facebook
South San Francisco Conference Center, 255 South Airport Boulevard, South San Francisco, CA 94080, United States
Register Now
South San Francisco Conference Center, 255 South Airport Boulevard, South San Francisco, CA 94080, United States
Register Now