What to do in Chicago on 4th of July
The Windy City will be bustling with lots of places to celebrate the biggest American holiday.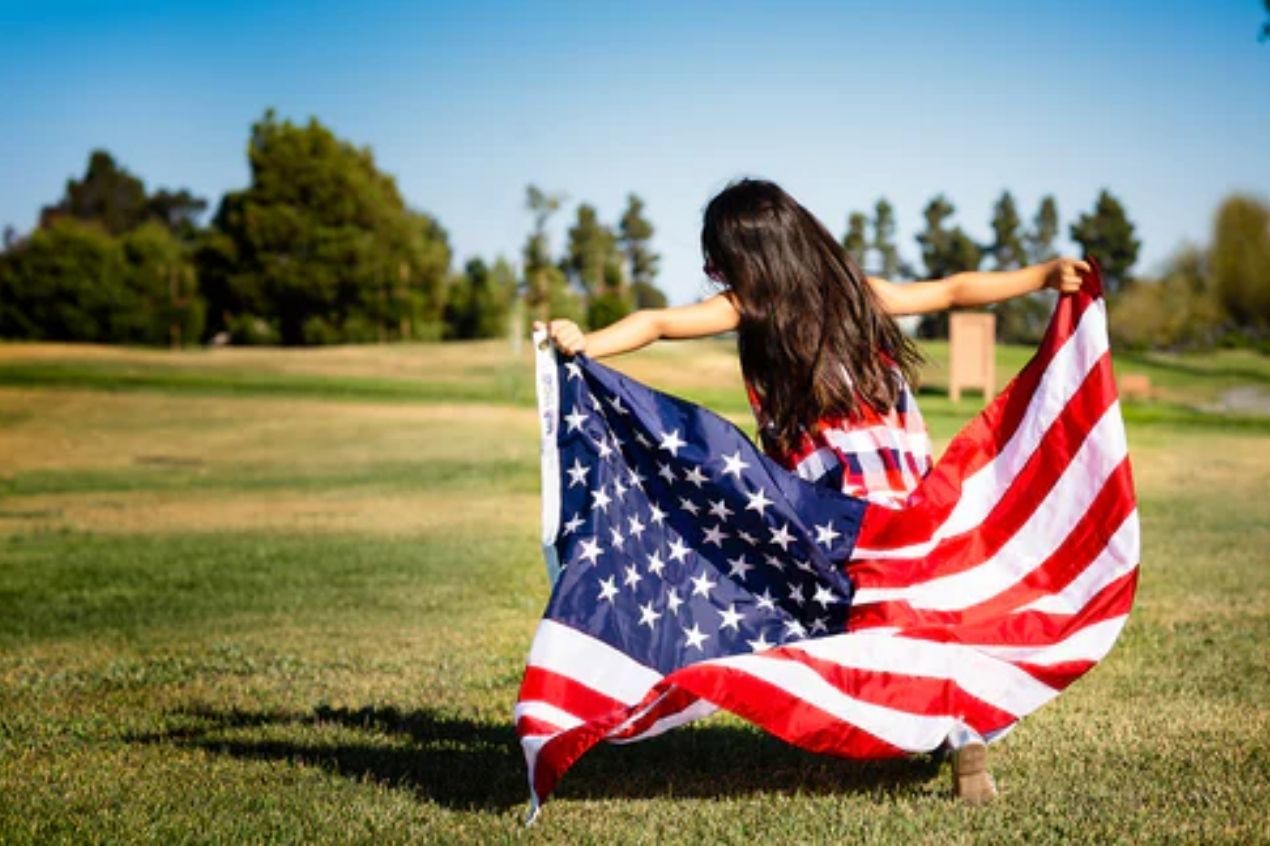 What will Chicago be doing on the 4th of July? Chicago will feature an array of events on this historic day, from brunches and fancy dinners to a long weekend celebration brought by Skydive Chicago. The options are plenty, select the one that calls to you the most and celebrates the Red, White and Blue!
Enjoy the Returning Fireworks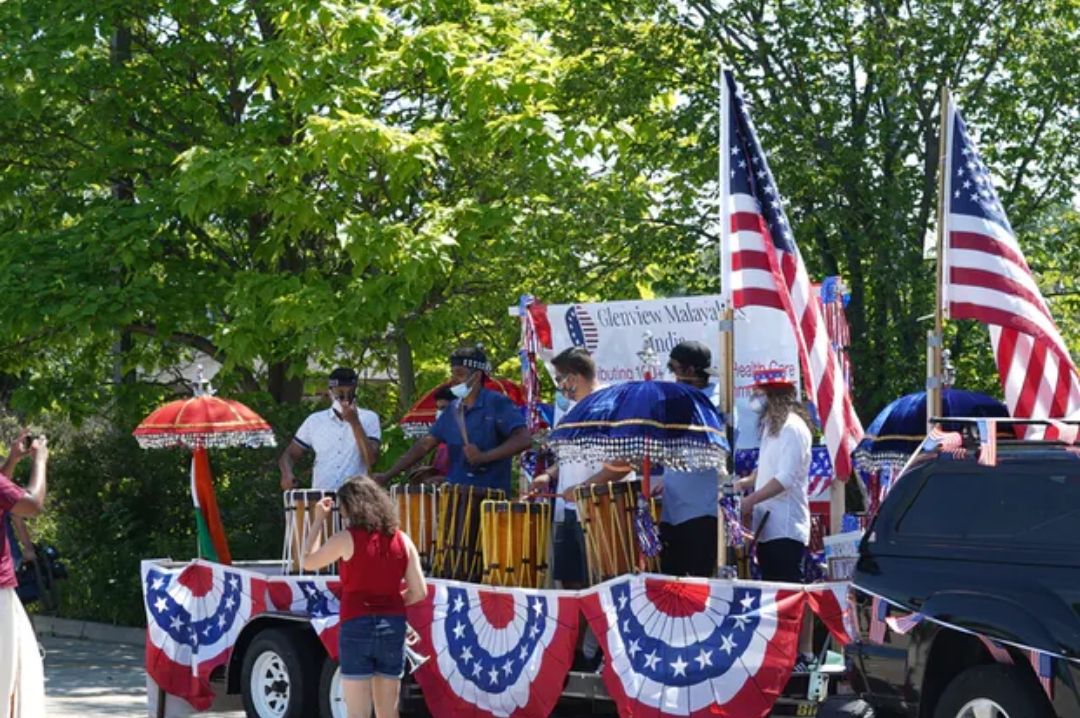 The Glenview Parade, Source Website
Several suburbs of Chicago have a fireworks show planned this year. From Downers Grove to Naperville and more, here are the places you can watch the fireworks go off from.
Downers Grove: The village of Downers Grove and Woodridge will bring the fireworks show for the community to 75th Street and Lemont Road at 9:30 pm. With ample space to enjoy and maintain social distancing, this would be a good place to enjoy the show.
Naperville: The Naperville Salute blends together the appreciation for veterans, local entertainment and a fireworks show for this occasion. Frontier Park will host the show with tickets available.
Glenview: A complete Independence Day package with bike parades, twilight fireworks and more, Glenview has a great lineup to celebrate the occasion. The twilight fireworks show is sponsored by Glenview State Bank and Busey Bank and will include a DJ dance party from 5:30 to 9 in the evening. The fireworks will start at 9:15.
Brunch & Dinner at Mon Ami Gabi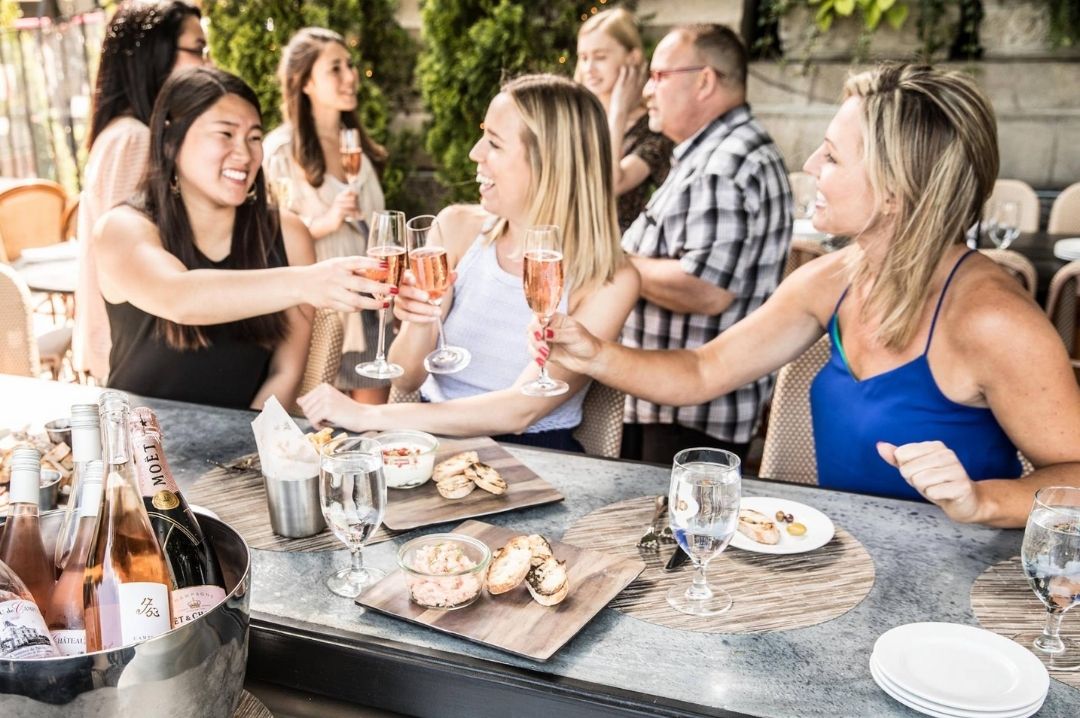 Brunching at Mon Ami Gabi, Source Facebook
Add a bit of Parisian flavor to your celebrations with the brunch and dinner selection at the Mon Ami Gabi. Whether you celebrate the red, white and blue on the outdoor patio or in the dining room, you are in for a treat. The brunch will include dishes like the omelette Lorraine with caramelized bacon, smoked salmon with brioche toast, eggs benedict served three ways and the crème fraîche.
Dinner starts at 2 pm and goes on till 8 pm, serving up a variety of sumptuous dishes like the pot of mussels marinière & frites or try any of the five prime steak frites preparations—from bordelaise to the tried-and-true Classique. A treat you will have to reserve a table for!
Price- Based on the menu
Where- Mon Ami Gabi, 2300 Lincoln Park West, Chicago, IL 60614
Timings- Brunch 11 am to 2 pm
Dinner 2 pm to 8 pm
Premier Lunch Cruise on Lake Michigan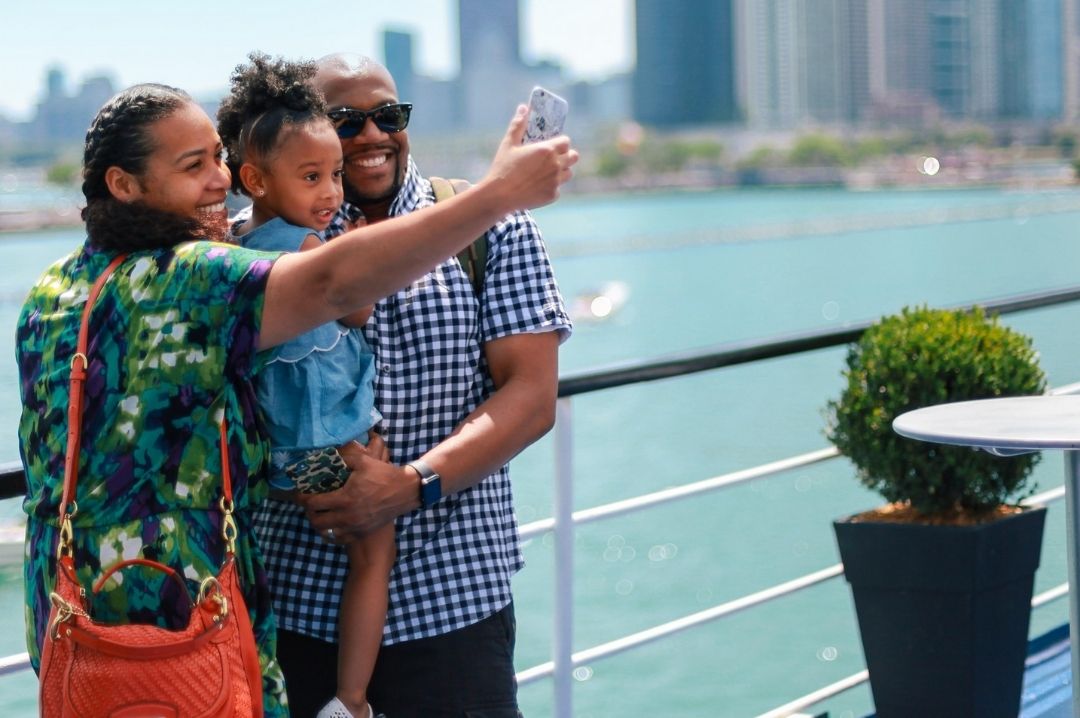 The City Experience Cruise, Source Facebook
Soak in Chicago's skyline while enjoying a great buffet with friends and family during the two-hour cruise across Lake Michigan. The city cruise by Hornblower will include:
A buffet with freshly prepared entrees, salads, and desserts.
Unlimited coffee, tea, and iced tea.
Onboard entertainment like music, dance and more.
Guaranteed table for your group size.
There will also be upgrades like creative cocktails, wines and beers from their well-stocked bar. A chance to reserve a table by the window is also up for grabs for everyone. Celebrate the holiday on the water. Semi-formal attire is encouraged by the organizers.
Price-
$81.90 for adults ($101.90 for guaranteed window table)
$61.90 for children (Aged 3 to 12)
Where- Navy Pier, 600 East Grand Avenue, Chicago, IL 60611
Timings-
Boarding- 12 pm
Cruise time- 12:30 pm to 2:30 pm
Fourth of July Weekend at Summer House Santa Monica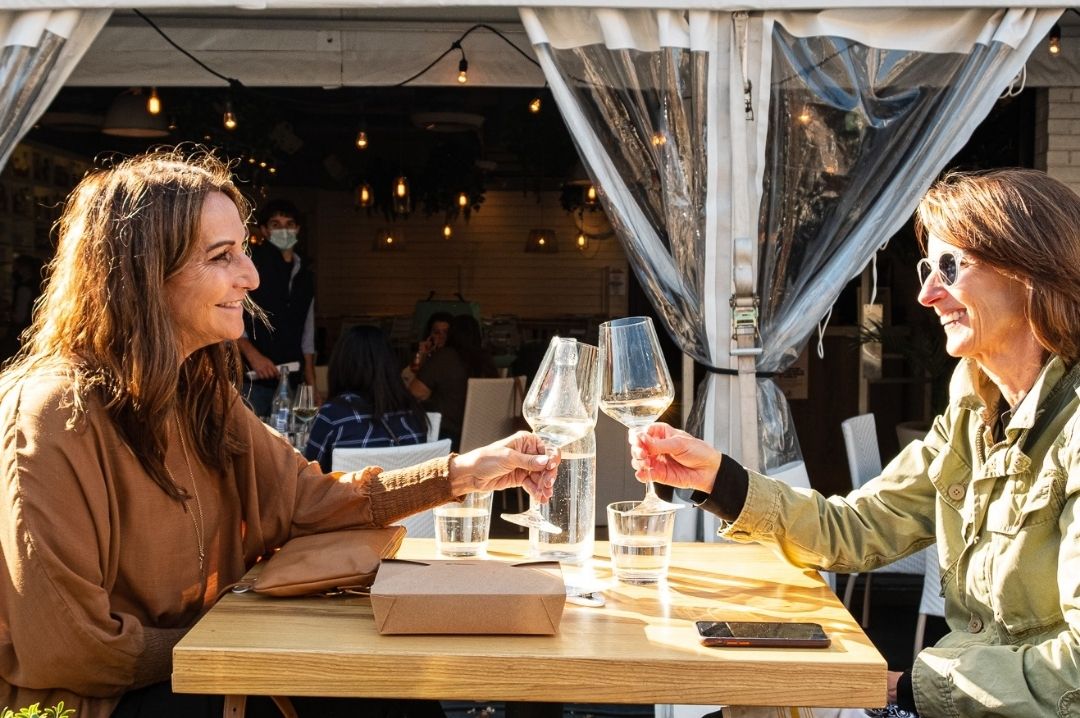 4th of July on the Patio, Source Facebook
Go brunching at Summer House Santa Monica on 4th of July Sunday. Feast on American breakfast staples like buttermilk pancakes with maple syrup or dig into veggie dishes like the wood-grilled asparagus and shishito peppers and more. The restaurant will also deliver to your house or have a to-go option if you wish to celebrate the long weekend at home. The patio is on a first-come, first-serve basis so reserve your table as soon as possible. Get your squad and enjoy the big holiday in style.
Price- Based on the menu
Where- Summer House Santa Monica, 1954 N Halsted Street, Chicago, IL 60614
Timings- Brunch 9 am to 3 pm (restaurant timings 9 am to 9 pm)
A celebration of US by We So Chicago
We So Chicago- US Celebration, Source Eventbrite
Thank You Chicago is at it again, bringing to us a 4th of July experience you would not want to miss. A celebration of the United States will feature music from DJ's Fresh Da Juice, Mile High and Playmaka! Bring your friends along and come prepared for a night full of grooving. An experience you would not want to miss. The event is rated 21+ and needs prior booking. Early bird passes, group passes and more are available. Select what suits you the best.
Price- $15 to $150
Where- The Promontory, 5311 South Lake Park Avenue West, Chicago, IL 60615
Timings- Doors open at 9 pm
Red White and Brew Party at Howl At The Moon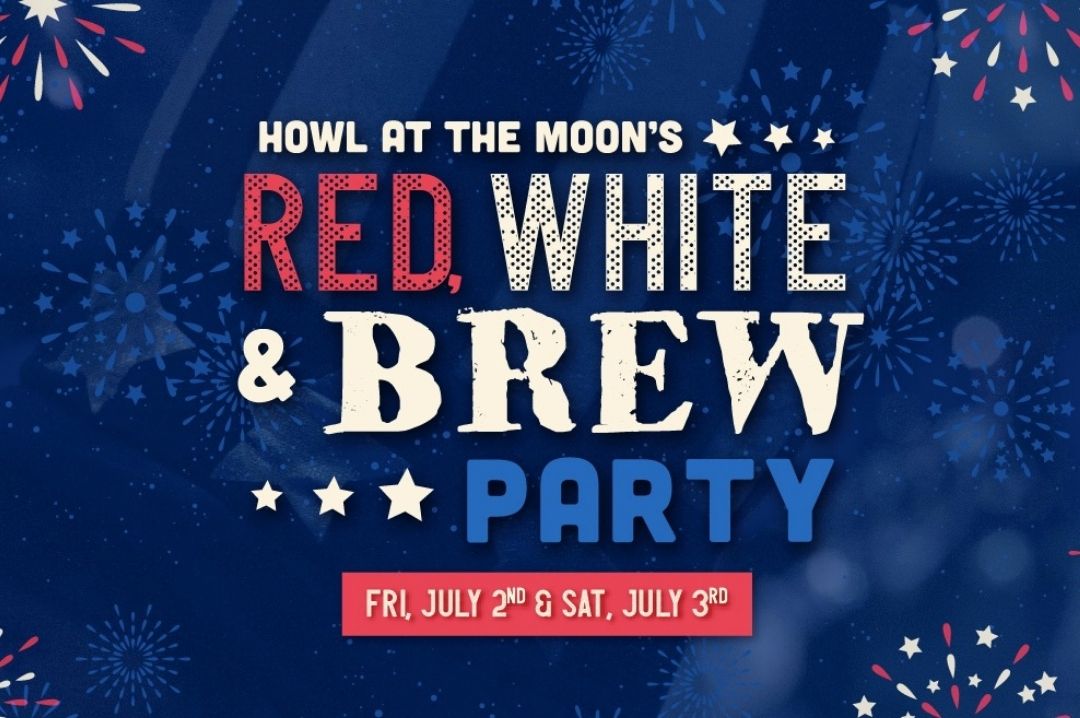 Howl at the Moon, Source Facebook
If you are looking for multiple ways to celebrate the 4th of July, Howl At The Moon's Red White and Brew party is more than a fair shout. The party for all of Chicago will set you up for an exciting weekend and will feature drinks specials, live music and duelling pianos and a lot more. They also have three special drinks crafted for this occasion.
$3 Millers Lites and Coors Lights
$5 Bomb Pot Shots
$4 White Claw Flavors
You can also win a happy hour by filling out their form.
Price- Based on the menu
Where- Howl At The Moon, 26 W. Hubbard Street, Chicago, IL 60654
Freedom Fest 2021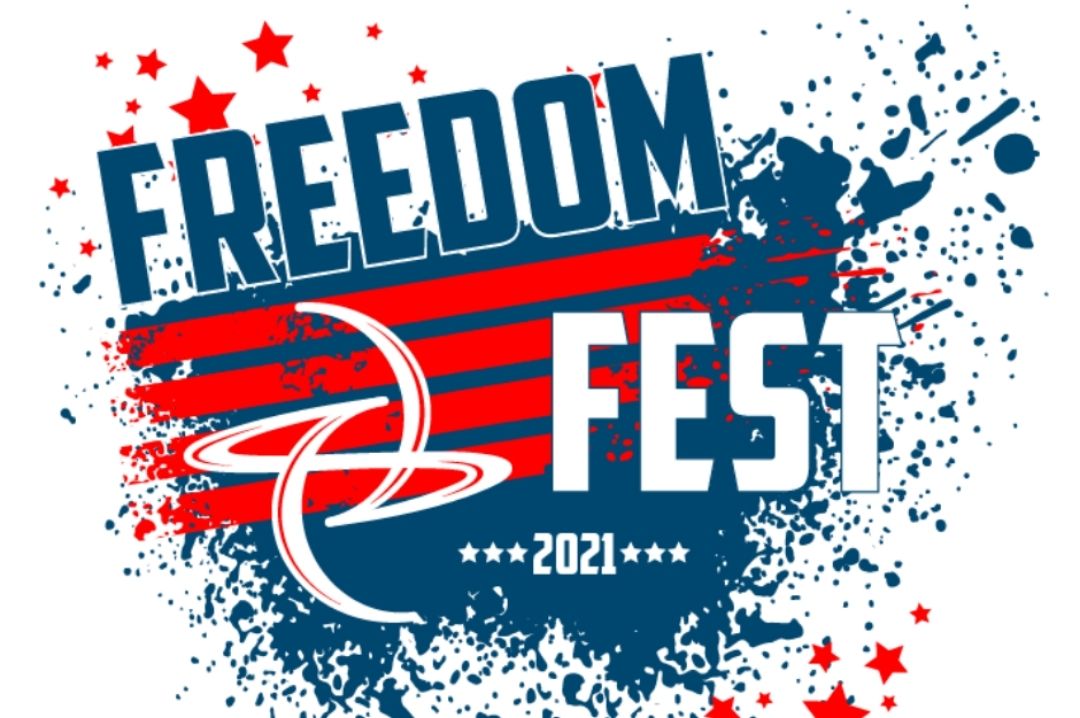 The Annual Freedom Fest of Chicago, Source Website
Skydive Chicago's Annual 4th of July event will be a four-day long celebration. The event will bring together loads of organizers from multiple disciplines with no prior registration required for the event. This year's theme will take you back to the 1920s and will also include a Friday night lights game of kickball.
July 3rd will see Skydive's famous fireworks show and UFO jumps. Grab your blankets, tag your family along and gather near the lawns at dusk and watch Skydive Chicago put on a show. There is also a 6-way Speed Star competition for which prior registration will be required. Overall, Freedom Fest 2021 will be a fun way to celebrate the long weekend with your family.
Price- Free Registration ($45 registration for 6-way Speed Star Competition)
Where- Skydive Chicago, 3215 E 1969th Road, Ottawa, IL 61350
When- 1st to 4th July
Header Image- Photo by Vivek Kumar, Source Unsplash