What to do in Chicago in June
Wondering what to do in Chicago this June? Check out these unmissable events.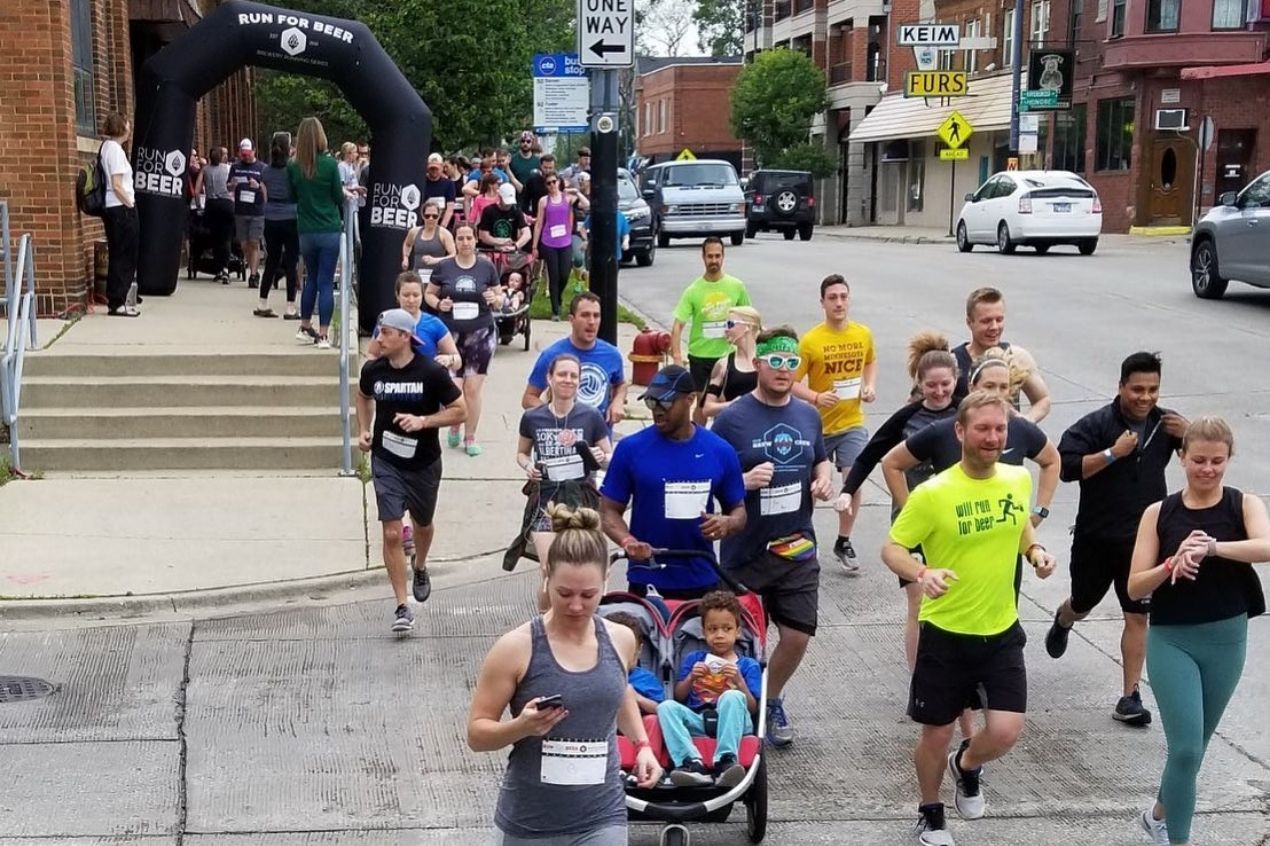 June is a great time to be in Chicago, as a local or a visitor. With so many outdoor festivals and events there is enough to keep you busy.
This year there is especially a lot to look forward to now that most attractions are opening up, events and festivals are being allowed, and restrictions are being relaxed.
For out-of-town visitors, please note that the weather in Chicago in June is usually warm, but it can be unpredictable and temperatures can vary greatly, from day-to-day or even hour-to-hour. Be prepared for both summer and spring temperatures as well as rain. Make sure to pack a travel umbrella, layers and check the weather right before your visit to know what to expect.
Here are the best things to do in Chicago in June 2021.
Run for Beer
(June 2)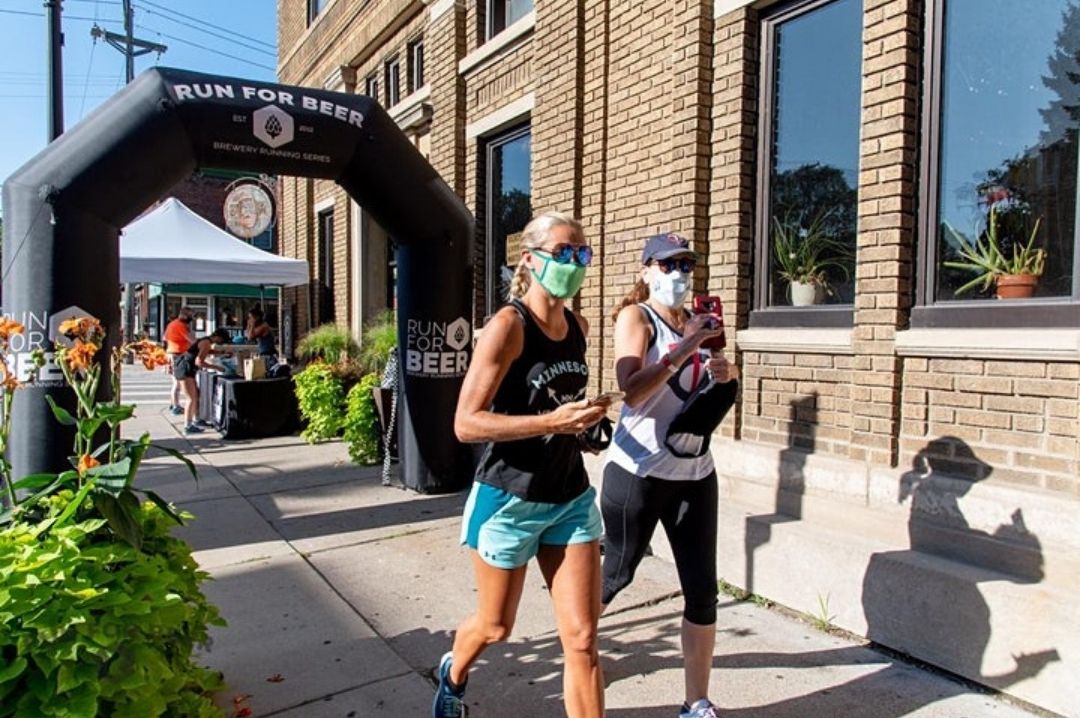 Run for Beer, Source Eventbrite
Illinois Brewery Running Series run for beer! Celebrate Global Running Day at Goose Island Fulton for a 5kish course that starts and ends at this awesome West Loop taproom. Weave through the surrounding area at whatever pace you like. No matter what, there is a beer waiting for you at the finish line!
What is included? All participants receive:
FREE craft brew from Goose Island
Your choice of a collector's pint glass or seasonal swag item from the Brewery Running Series
Your chance to win sweet door prizes, like Brewery Running Series merchandise or a growler to take home
Access to event festivities, games, goodies, and giveaways
and more!
It is all about being active, having fun, and giving back to the local community. Since the inaugural event (the Brewery Running Series was founded in Minnesota in 2012), they have donated over $200,000 to local nonprofits. This event will add to that tally. So not only do you get to exercise a little and enjoy a great beer, you are contributing to our awesome community!
Registration is limited, so sign up today.
Important details:
This is an untimed, fun run. All levels of walkers, runners, and joggers are welcome.
This is an open course, meaning roads will NOT be closed. You are responsible for obeying all traffic laws and regulations.
Each route is created to start and end at the brewery and to show off the surrounding neighborhood. The course will be marked with arrows to help you know where to go.
You must bring a valid ID or driver's license. You do not need to be 21 to enjoy the event, but you must be 21 to enjoy the beer. Please drink responsibly. (Registered, underage participants will receive a token for a FREE non-alcoholic beverage)
There will not be a bag check; please plan accordingly and dress appropriately for the weather.
Cheers to beers! See you at Goose Island!
Price - $30 - $45
Where - Goose Island Beer Company, 1800 W Fulton, Chicago, IL 60612, United States
Timing - 6.30 pm to 9.30 pm
Rello's all-black masquerade
(June 5)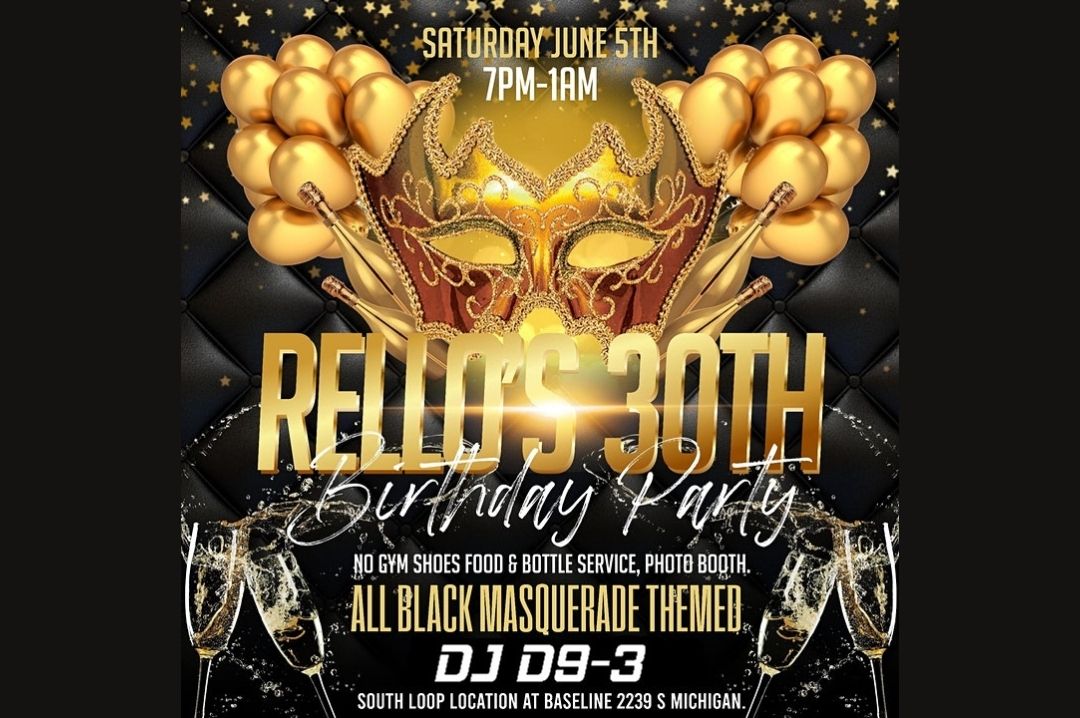 Rello's all-black masquerade, Source Eventbrite
All black masquerade.
Get ready for good food, music, a photo booth, and a prize raffle.
Mask provided on a first-come-first basis. Feel free to bring your masquerade mask.
Price - $20
Where - BASSLINE | 2239 South Michigan Avenue, Chicago, IL 60616, United States
Timing - Sat, Jun 5, 2021, 7:00 PM – Sun, Jun 6, 2021, 1:00 AM
We Run, We Brunch
(Every Sunday)
A count will be taken for brunch seating, then heading out for an hour-long run/walk/mosey/meander. The exercise part is for time, not distance. Everyone ends up at the same place, at the same time.
Price - Free entry
Where - 1155 N. Wells St., Chicago, IL, us
Timing - 10:00 AM
5K Run and Beer
(Saturday, June 12, 2021)
This is a fun motivational event for people who love adventure and want some thrill and those who have already been running. The Horner Park loop is 1.1 miles, where you run three rounds and then walk to a German restaurant - Laschet's Inn - for the beer and lunch. The restaurant is 0.7 miles from the park. You're welcome to run there to make this a 6K if you want.
While running, think about all the beer and food you can eat at the end!
See you on the trail!
Price - Free entry
Where - 4101 N California Ave, Chicago, IL 60618, USA
Timing - 10:00 AM to 12:00 PM
Spring into Summer Wine Tasting
(June 17)
Summer wine tasting is a great opportunity to enjoy wine, have fun, network, and gain wine education! Four summer wines will be featured that are all natural, biodynamic, or organically grown wine from small family-owned vineyards.
Will Hightower, the presenter, is a WSET qualified wine educator whose passion is for connecting great wine with even greater people. He is the director of Cuvee Concierge, a wine concierge that specializes in a curated wine club for its members.
Price - $20
Where - The Hoxton, 200 North Green Street, Chicago, IL 60607, United States
Timing - 5:00 PM – 9:00 PM
The Spirits & Wine with Chocolate Festival
(June 26)
The West Loop Spirits Wine & Beer Festival features fine chocolate & artisan specialties.
​
Enjoy:
Fabulous Spirits
Delectable Wines
Delicious Chocolate
Artisan Specialties
100% of the Spirits & Wine Tasting and sales net proceeds benefits the Chicago Canine Rescue.
All non-alcoholic artisan chocolate and specialty samples are complimentary.Chat with the representatives & artisans - learn about their process and more.Find something you love – all beverages and specialties are available for purchase.
Demonstrations and Pairings – The experts will be giving informational demonstrations showing you the best practices for pairing beverages and foods.
Price - $35 - $65
Where - Stephen M. Bailey Auditorium, Plumbers Hall, 1340 West Washington Boulevard, Chicago, IL 60607, United States
Timing - 11 am
Header image: Run for Beer, Source Facebook