What to do in Chicago: April 2021
From pizza and beer fests to wine tastings, get a taste of spring as Chicago brings you a wide palate of events this April.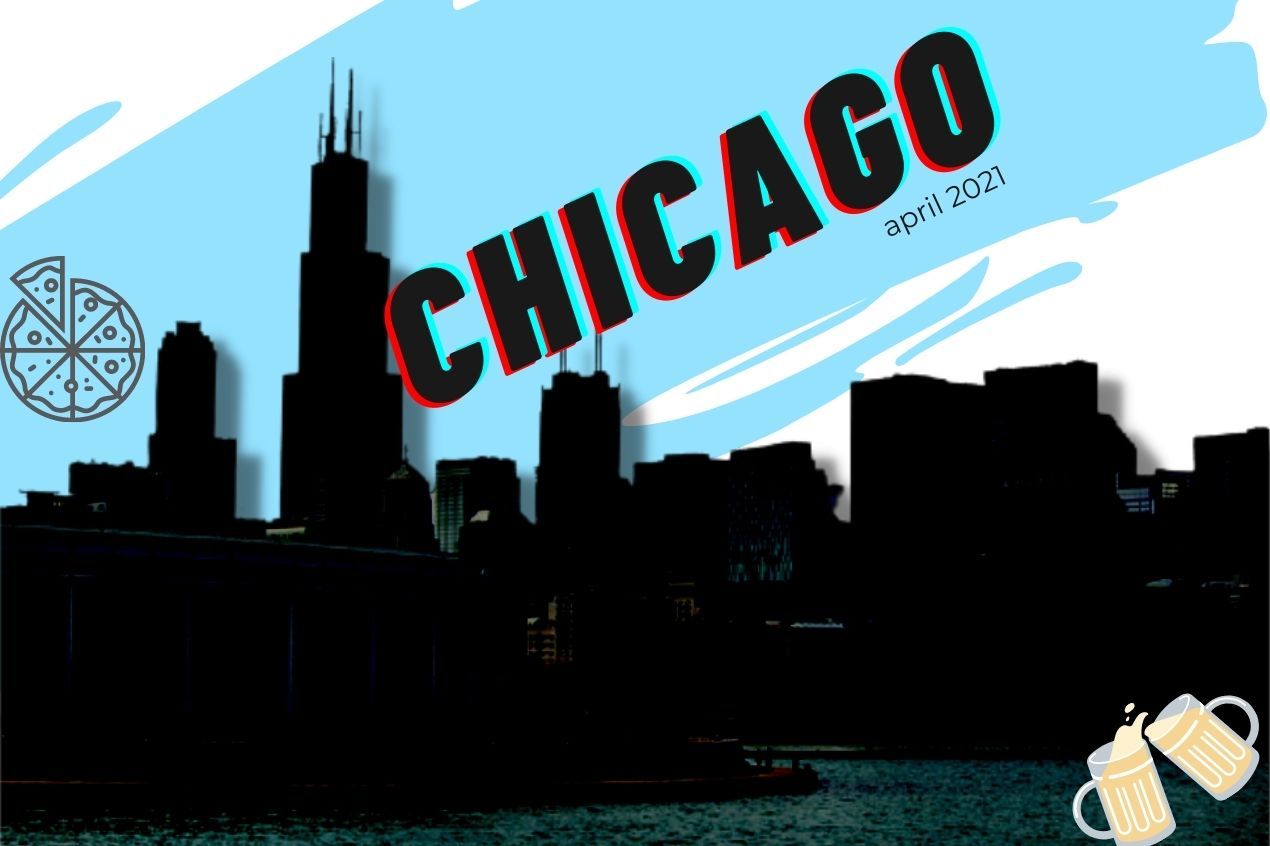 Whether you're looking to step outside for a wine tasting or have excellent cocktails made for you to drink at home, Chicago has something for everyone come April.
Many spring markets, street concerts, and craft shows are canceled or postponed due to Covid or the predicted rains. But there are still some exciting events that are socially distanced, safe, and totally worth indulging in this spring.
Riverwalk Beer & Cocktail Fest - An Outdoor Tasting Experience
(every weekend through April)
This socially distanced beer and cocktail fest, with great music, lovely views, and some tasty bites, is a great way to kick-off springtime in Chicago. Enjoy 12 different beer and cocktail tastings at the Island Party Hut, located on the scenic Chicago Riverwalk. The tiki-style outdoor bar gives off relaxed 'by-the-beach' vibes. Add beers and cocktails and you've banked yourself a nice afternoon.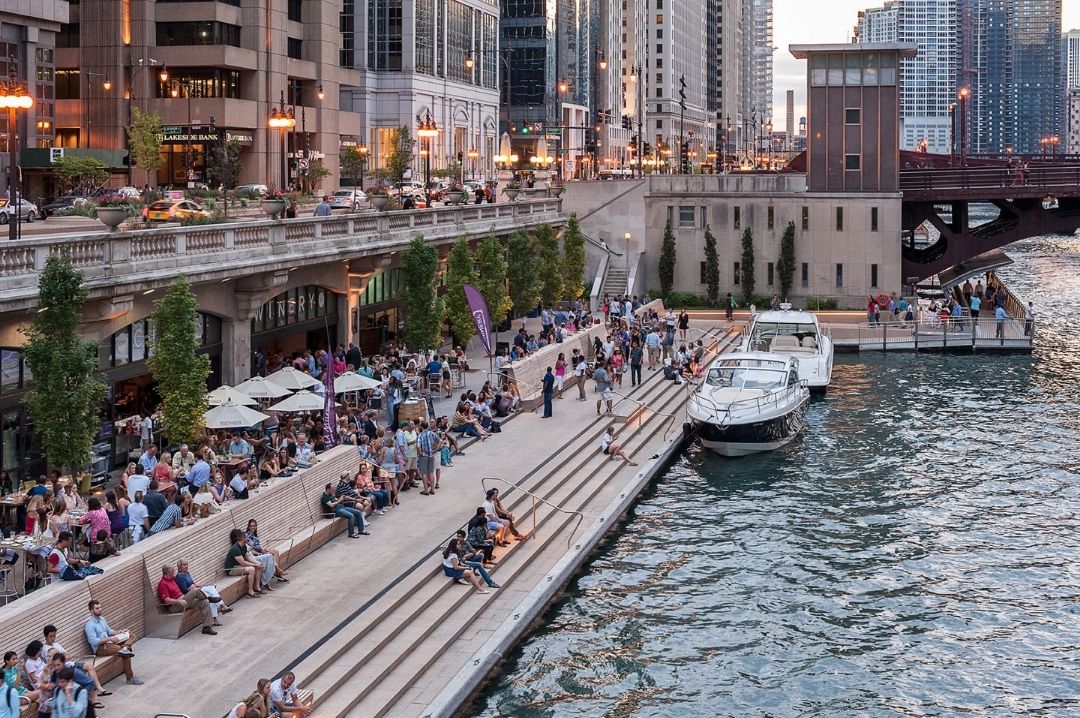 Chicago Riverwalk, source: Sasaki
Guests will be seated at private tables to maintain social distancing, and due to current restrictions, only a limited number of tables will be available. So book yours now before you miss out.
Where - 355 Chicago Riverwalk, Chicago, IL 60601
Chicago Taco & Margarita Festival
(April 3)
Dive into tacos, margaritas, and live music, 3 pm onwards at BrauerHouse, a rock-inspired eatery featuring American grub and a full bar.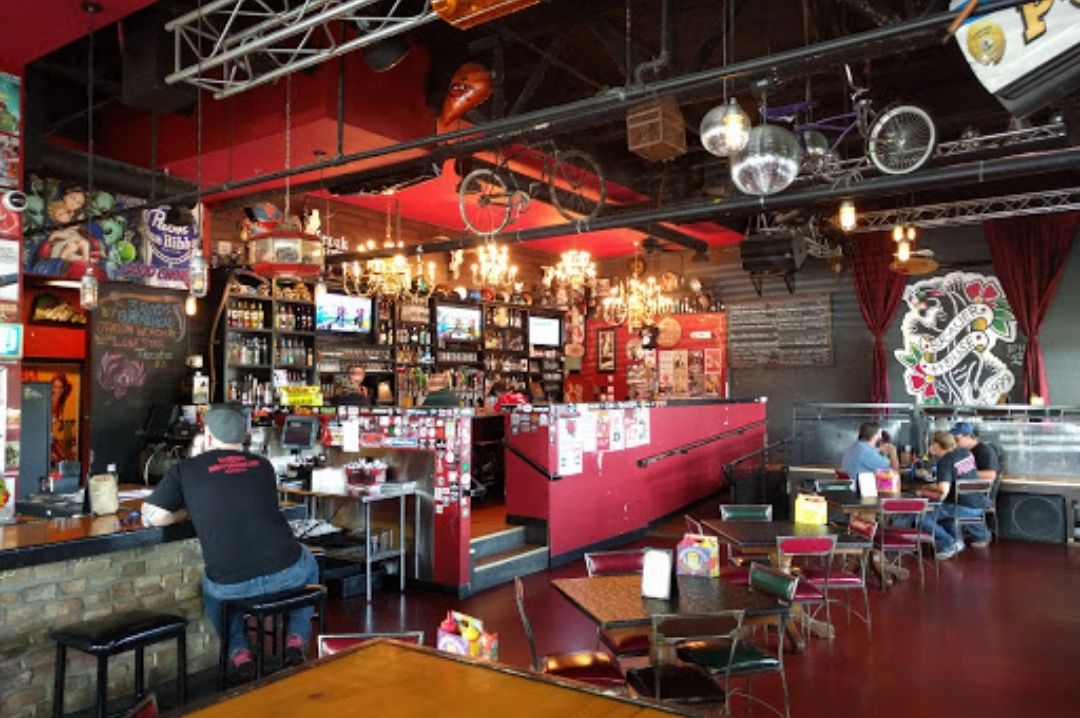 BrauerHouse, source: Amusements & Parks
General Admission - $15.00 Includes Admission + Discounted Menu
VIP - $35.00 Includes [ Event T-Shirt, 2 Margaritas, 2 Tacos, ]
Book your tickets starting at $15
Where - 1000 N Rohlwing Rd #13, Lombard, IL 60148
Speakeasy on Demand virtual event
(throughout April)
Temptation awaits as decadence is delivered to your door by Speakeasy On Demand. The event delivers ten finely crafted cocktails to your door for you to enjoy while watching a theatrical experience of the world's hottest burlesque, cirque, and stage stars.
Speakeasy on Demand, source: Youtube
Tickets for this magical mixology experience make the perfect holiday gift, romantic night in, or a fabulous Zoom party with friends.
Book your cocktail kits at $125
Easter Sunday Brunch at Manhattan's American Bar and Grill
(April 4)
Manhattan's American Bar and Grill is offering a delicious Easter Brunch as is tradition every year, to the delight of guests of all ages. Enjoy your Easter meal with family and friends for an all-you-care-to-eat selection.
This year's spread includes scrambled eggs and eggs Benedict, sausage, bacon, biscuits, and gravy, French toast, pancakes, roast beef and honey baked ham from the carving table, crispy fried chicken, tilapia almondine, chicken Marsala and rice pilaf, baked mostaccioli, mashed potatoes, vegetable and garden salads, fresh fruit trays, coffee cakes, and assorted desserts.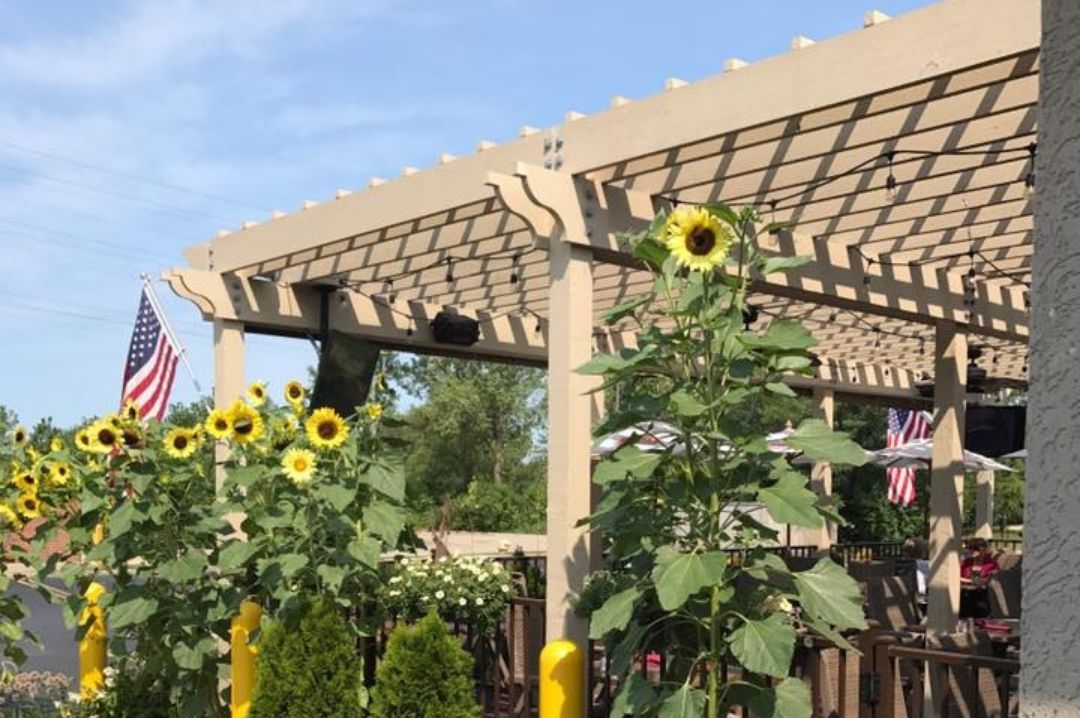 The Deck at Manhattan's Bar & Grill, source: Facebook
Beverages not included.
$21.99 for adults, and $12.99 for kids 11 and under.
For reservations, call 630-871-2991
Chicago Cocktail Social
(April 15)
Organized by Green Curtain Events, the Chicago Cocktail Social is a great way to learn and appreciate bartenders from the widespread drinking scene in the city. The event will feature bartenders from some of the most reputable beverage programs in Chicago.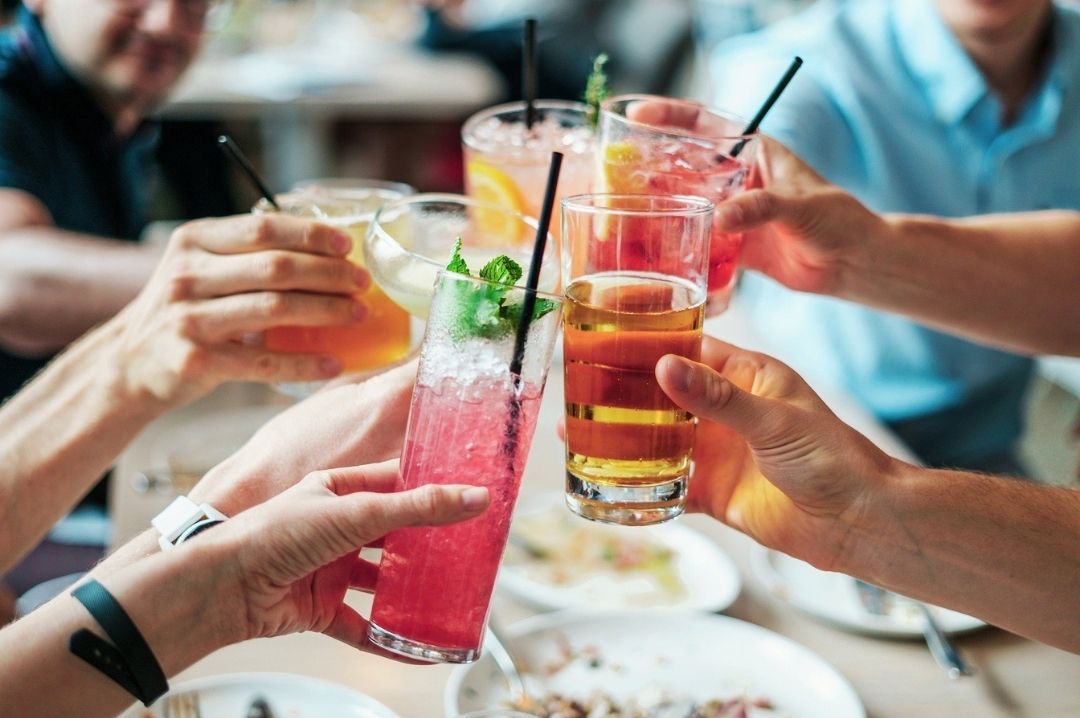 Cocktail Social, source: Bridgesward on Pixabay
The event offers an up-close meet and greet with these bartenders, where you can watch them concoct their favorite drinks, ask questions, and learn how to make your favorite cocktail.
Book your tickets at $55
Where - Galleria Marchetti, 825 West Erie Street, Chicago, IL 60642
Chicago Restaurant Week
(Through April 4)
During Chicago Restaurant Week, you can enjoy special prix fixe menus starting at $25 from restaurants throughout Chicago and nearby suburbs.
Chicago Restaurant Week, source: Youtube
This year, diners will have the flexibility to experience Chicago Restaurant Week through indoor and outdoor dining, or at home with delivery and takeout options from over 250 restaurants, including Azul for seafood, Bar Siena for Italian, BLVD Steakhouse, and many more.
Hubbard Inn Wine Tasting
(every weekend through April)
Taking place at the Hubbard Inn every weekend of the month, River North Fests is offering a socially distanced wine tasting for you to enjoy. Guests will be seated at private tables and served 12 different wines to taste.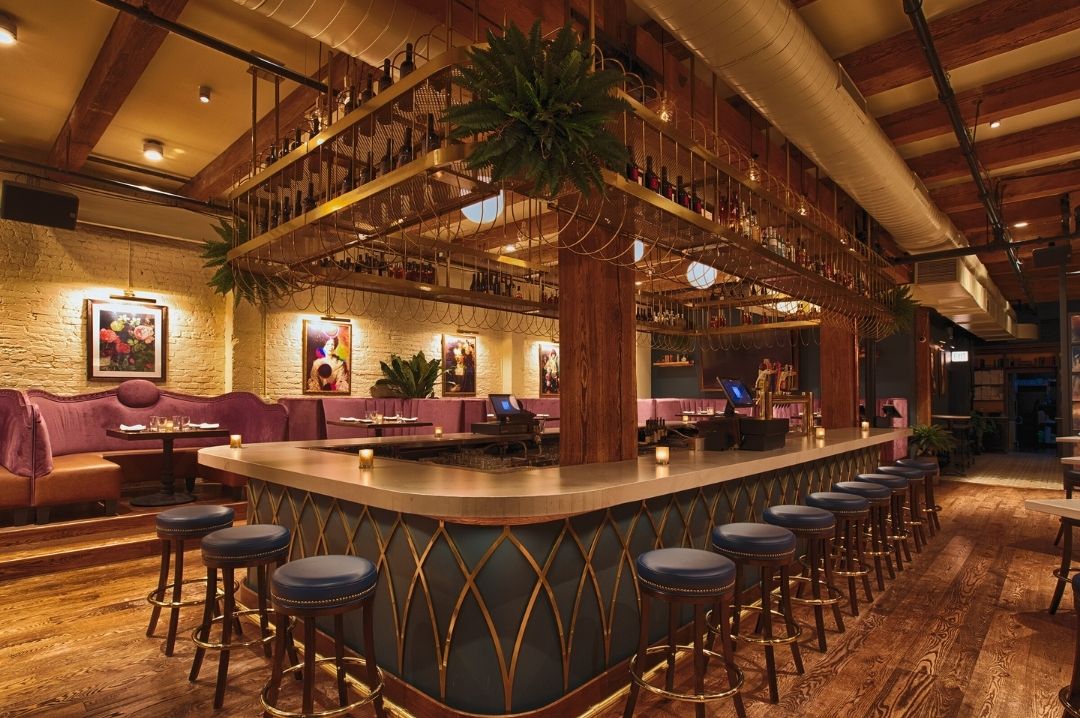 Hubbard Inn, source: Website
Due to current restrictions, only a limited number of tables will be sold. Reserve yours now so you don't miss out.
Book your spot starting at $35
Where - 110 W Hubbard St, Chicago, IL 60654
Winter Pizza & Beer Tour
(Every Saturday through April)
When it comes to food and drinks pairings in Chicago, pizza and beer ranks high up in popularity. Explore the trendy River North neighborhood discovering some of Chicago's best brews and pizzas. The tour will kick off with an award-winning flight of four house-brewed beers at one of Chicago's premier pizza spots. You will also get to choose two more beers to try at the next spot, and end up at Pizzeria Uno's location — home to the birth of Chicago's famous deep-dish pizza.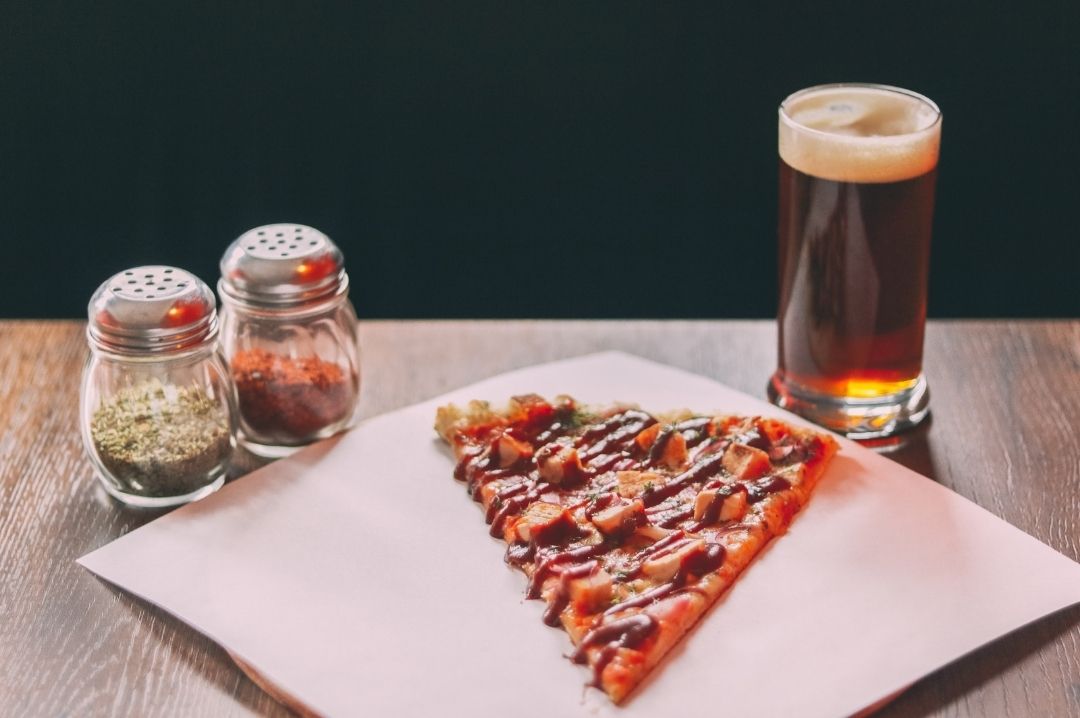 Pizza & Beer, source: Photo by Peter Bravo de los Rios on Unsplash
Spots for every Saturday fill out pretty quickly, so make sure to book in advance.
Book your brew and 'za tour starting at $50
Where - location revealed to ticket owners
Spring Fling Vendor Night
(April 29)
Hosted by Deja Brew Bar & Grille, the annual Spring Fling Vendor Night is back with specialty cocktails and a plethora of vendors to shop from. Taking place at the Oak Lawn, this event is the perfect way to step out after a long winter.
If you're a small business owner, you can also register as a vendor.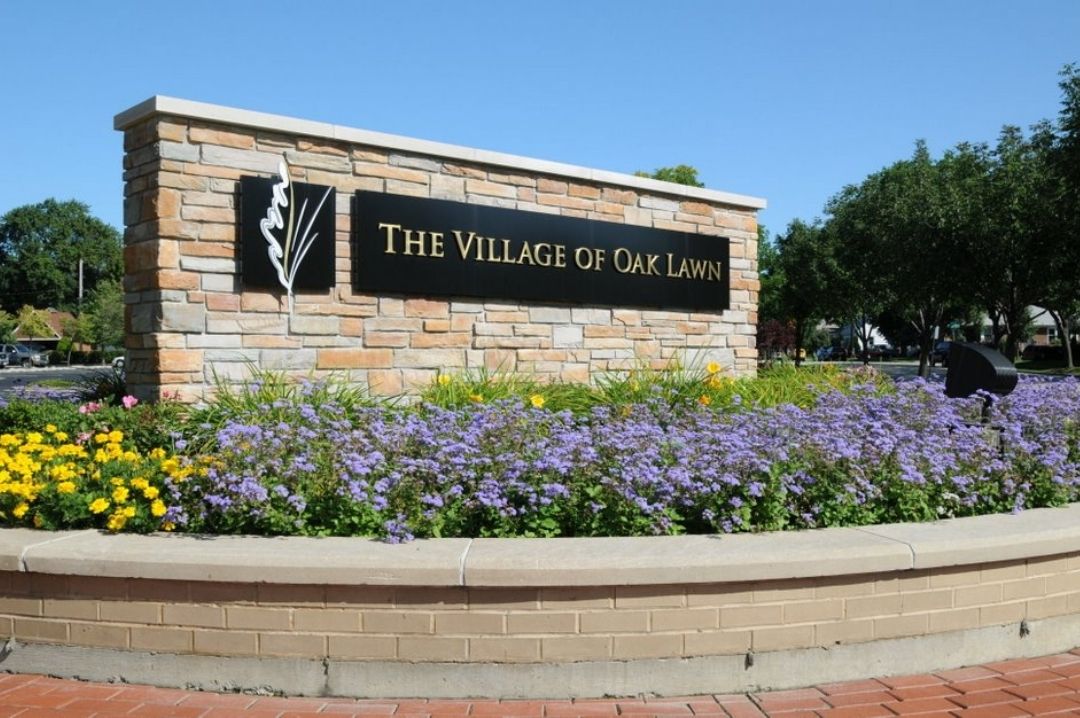 Oak Lawn, source: Mapio
Entry to the event is free, however, cocktails and food are to be purchased from the many stalls around.
Where - 5129, West 95th Street, Oak Lawn, Cook County, Illinois, 60453, USA