Live it up in Chicago this September
Summer might be coming to a close in September but the fun will continue all through the month in Chicago.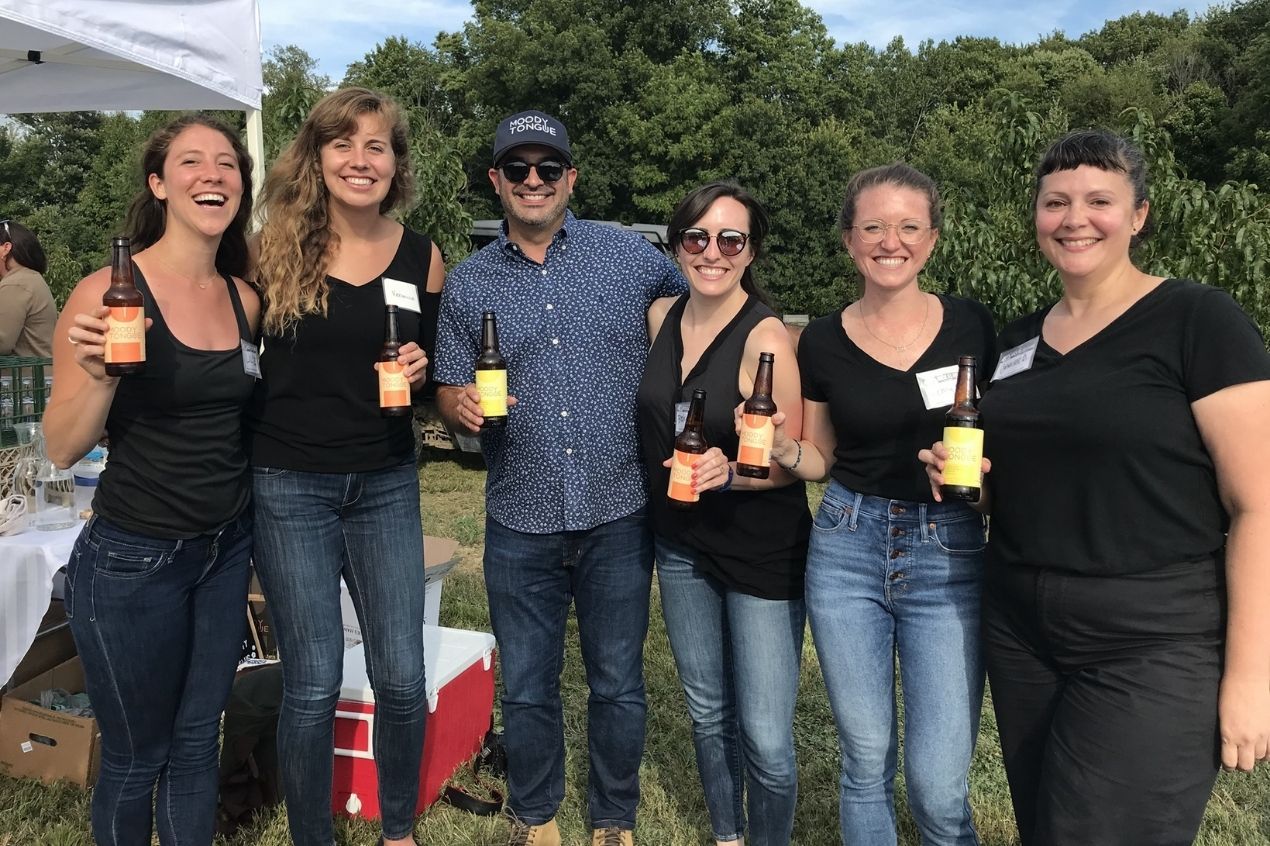 September in Chicago is full of frenzy. The cooler weather starts to set in around September, changing the setting from summer to fall. There will be a lot of summer festivals coming to a close during September, like the Elevation Series. On the contrary, there are also several anticipated events returning to Chicago after a forced break in 2020.
Here are the best events lined up in Chicago during September, all of them deserve a spot in your calendars.
Brunch in Downtown Chicago
(Every Sunday of September)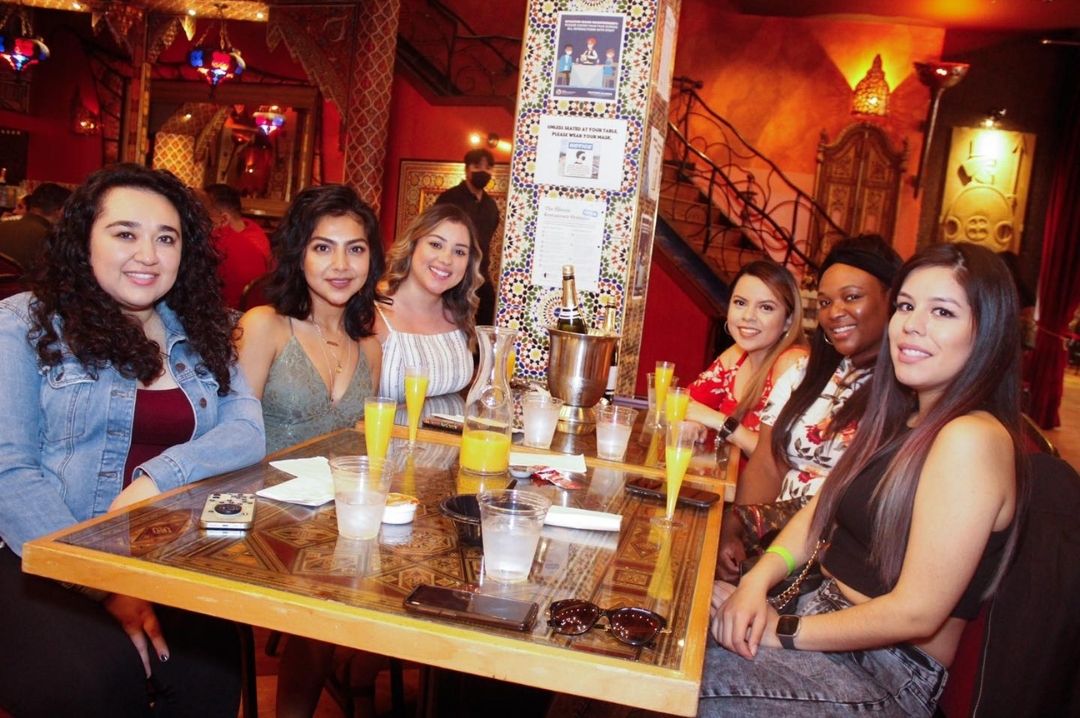 Alhambra Palace, Source Facebook
Alhambra Palace Restaurant brings a two-and-a-half-hour brunch featuring bottomless mimosas and a delectable buffet. The brunch buffet menu will consist of scrambled eggs, waffles, sausages, fruits, pastries, house potatoes, grilled vegetables, bacon, and more. Once the brunch is over, there will also be an after-party from 2:30 pm to 5 pm.
Price- $20
Where- Alhambra Palace Restaurant, 1240 West Randolph Street, Chicago, IL 60607
Timings- 12 pm to 5 pm
Roscoe Village Burger Fest
(Friday, September 3 to Sunday, September 5)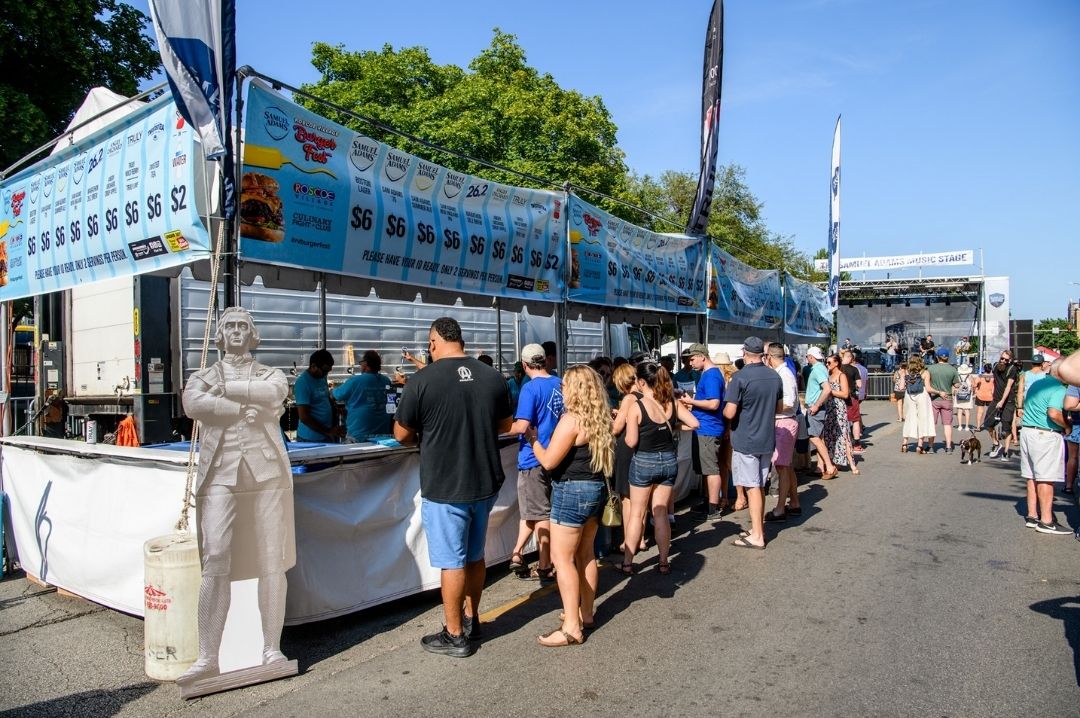 Lakeview Roscoe Village Chamber of Commerce, Source Facebook
The Midwest's patty party returns! The Roscoe Village Burger Fest is back for its 14th edition on the first weekend of September. Burger aficionados are in for a treat as at least a dozen of Chicago's eateries vie for their attention and go to great lengths with their burger preparations. Rocking music, a kids zone, and the grill going off as the patties get dripped in some serious grease will make for a lovely family event to attend right at the beginning of September. What's more? Weekend visitors will have a chance to vote for the best burger in Chicago!
Price- Depends on the order
Where- Belmont & Damen, 2000 West Belmont Avenue, Chicago, IL, 60618
Timings- Friday 5 pm to 10 pm
Saturday and Sunday- 11 am to 10 pm
Elevation: Summer Series 2021
(Saturday, September 4)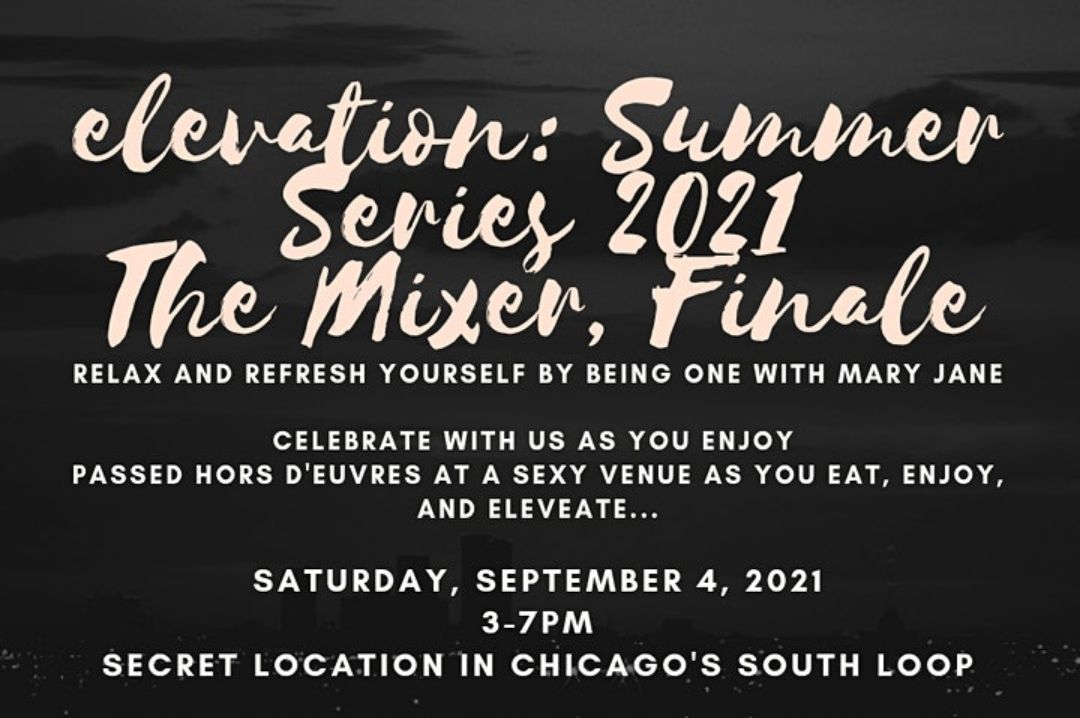 Elevation Summer Series, Source Eventbrite
The Elevation: Summer Series 2021 comes to a close with its final event on September 4th. The location, which will be somewhere in Chicago's South Loop, will be one where food, drinks, and atmosphere will come together to bring the audience an elevated experience. Relax and refresh, and bring a close to a summer of success for the Elevation 2021 Series.
The seating is limited to 30 people, so best hurry and grab your spot.
The menu:
Bruschetta
Salmon Croquette Skewers
Jalapeno BBQ Chicken Wings
Shrimp Crostinis
Lobster Mac & Cheese
Mango/Pineapple Sorbet
Beer, Wine, Tequila, and Water
Price- $80 (sales end on August 29)
Where- TBA, Private Location, Chicago, IL 60610
Timings- 3 pm to 7 pm
Labor Day Weekend Booze Cruise
(Sunday, September 5)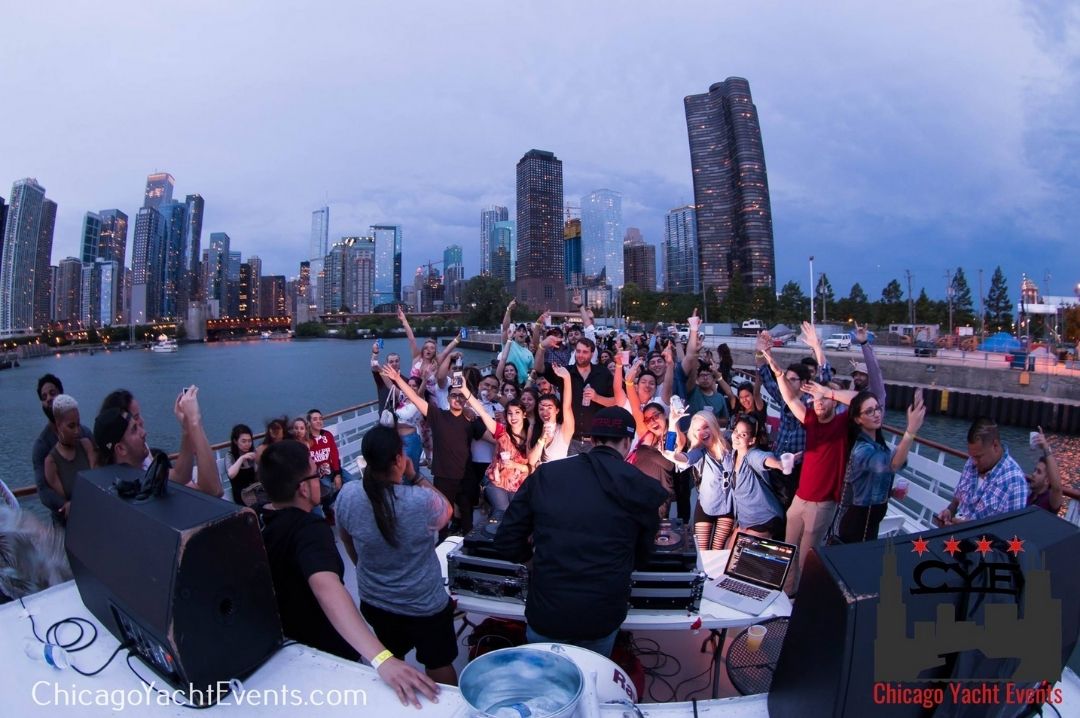 Chicago Yacht Events, Source Facebook
As the summer winds down, Wami Live Inc. will cap it off with their Labor Day weekend celebrations, aboard a booze cruise. A ticket-only event, the booze cruise will feature music from DJ Tecknique. There will be two levels of music and drinking. Full cash or credit card payments will be accepted on both levels of the cruise. The boarding will start at Summer of George by 3:30 pm.
Price- $25 to $45
Where- Summer Of George, 900 South Wells Street, Chicago, IL 60607
Timings- 4 pm to 7:30 pm
Green City Market Chef 2021
(Thursday, September 9)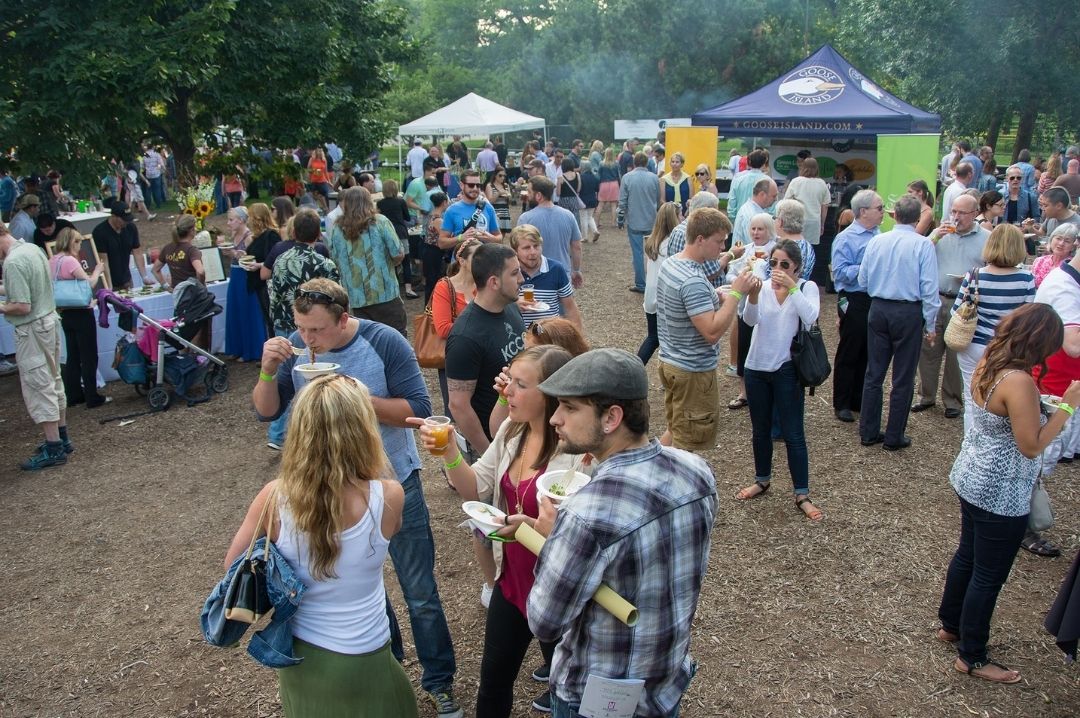 Green City Market, Source Facebook
One of Chicago's most anticipated food events returns for its 20th edition. In a food festival unlike any other, Chicago's top restaurants, breweries, mixologists and winemakers bring dishes and drinks highlighting ingredients from Green City Market's local, sustainable farmers. Your attendance will benefit Green City Market 501's non-profit mission to secure the future of food.

The list of participants so far includes more than 55 wineries, breweries, and restaurants. Wineries like August Hill and Dablon Vineyards will be present, along with breweries like Revolution Brewing and Goose Island Beer Company.
The tickets are divided into three categories:

General admission tickets will include unlimited tastes of food and beverage. The ticket includes all food and beverages available at the event; no need to purchase additional tickets once inside.

VIP tickets will allow ticket holders to attend the event an hour before its beginning. Ticket holders get exclusive face time with Chicago's top chefs and an opportunity to begin their tasting experience before general admission guests arrive.

VIP cabana ticket holders can reserve a VIP cabana that includes luxurious lounge seating under a shaded tent. One cabana hosts up to 8 guests.

Price-
General Admission- $150
VIP- $275
VIP Cabana- $2500
Where- South End of Lincoln Park, Chicago, IL 60614
Timings- 5:30 pm to 8 pm (4:30 onwards for VIP ticket holders)
Sneaker Con Chicago
(Saturday, September 11 and Sunday, September 12)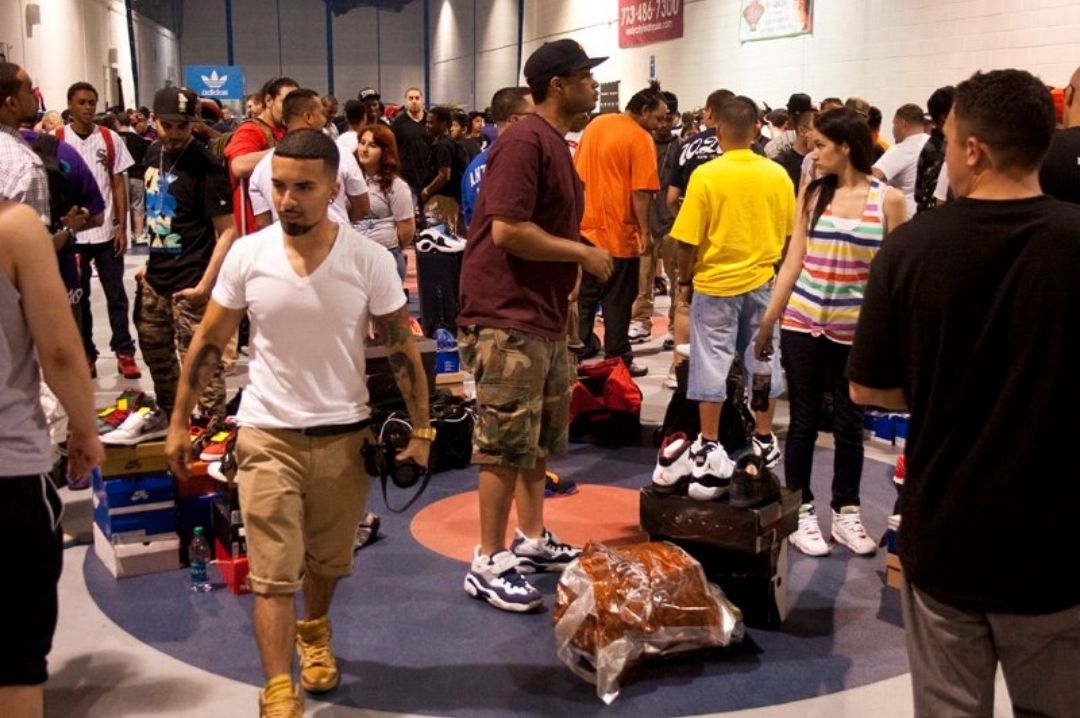 Sneaker Con Chicago, Source Facebook
The great sneaker show is back at the Schaumburg Convention Center. The city that was home to one of the most sought-after sneakers in the world, the Jordan 1's, will once again come together to showcase a cool batch of new and classic shoe collections. Featuring 300+ vendors and 150,000 pairs, this is the event sneakerheads will not want to miss.

There will also be a check station in place, where a team of authenticators will carefully examine and authenticate the shoes. Accompanying the check station will be a trading pit, where you can bring in all the shoes that you can physically carry in hand, or duffle bags and showcase them to sneaker nerds.

Price- $30 to $50
Where- Renaissance Schaumburg Convention Center Hotel, 1551 Thoreau Drive North, Schaumburg, IL 60173
Timings- September 11, 12 pm to September 12, 7 pm
Oktoberfest bei Eris 2021
(Sunday, September 12)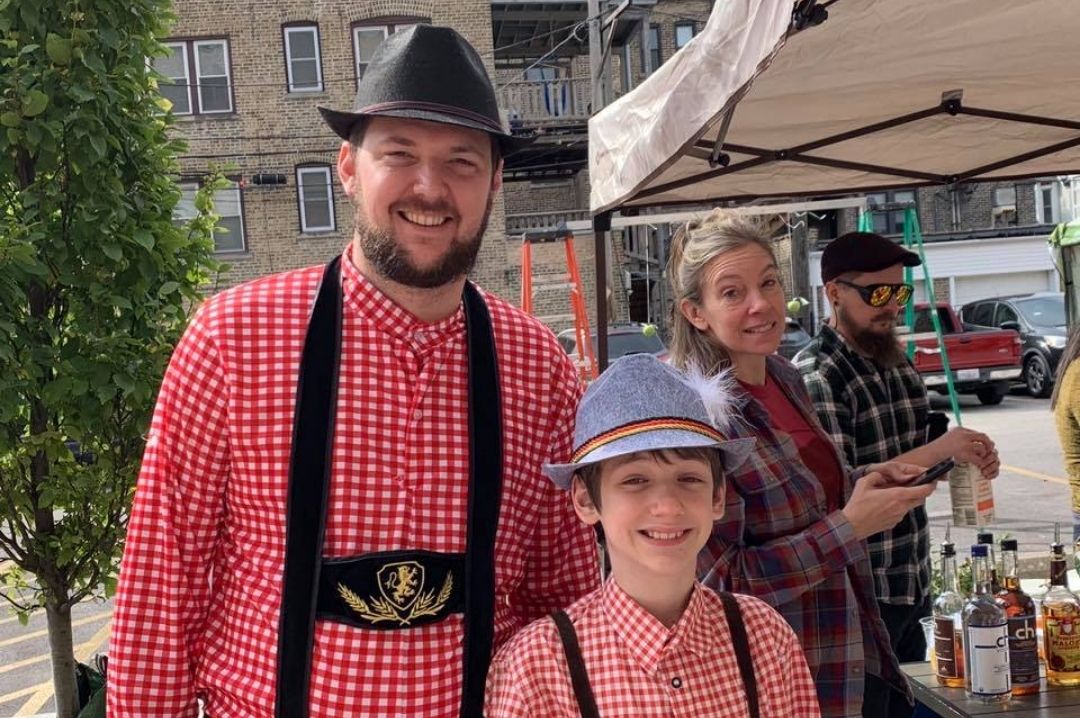 Eris Brewery and Cider House, Source Facebook
Dust off your dirndls and lederhosen because Chicago's 4-hour Oktoberfest party is back! Milwaukee's Mike Schneider Band kicks off the music which is headlined by the city's own, Polkaholics. Seasonal favorites like The Great Pumpkin cider and Foikenstein Fest Märzen beer will return, with warm cider on hand. There will be Bavarian food on offer with classics like pork schnitzel sandwiches and knockwurst sausages paired with currywurst loaded fries, vegan beyond sausages, and more.
The hosts, ERIS Brewery and Cider House will also award 4 custom, fancy German glass and pewter steins from a random draw that will include all ticket holders.
Price- Early Bird- $45 (sales end on August 31st)
General admission- $55 (sales begin September 1)
Where- ERIS Brewery and Cider House, 4240 West Irving Park Road, Chicago, IL 60641
Timings- 4 pm to 8 pm
ShipWreck't
(Saturday, September 18)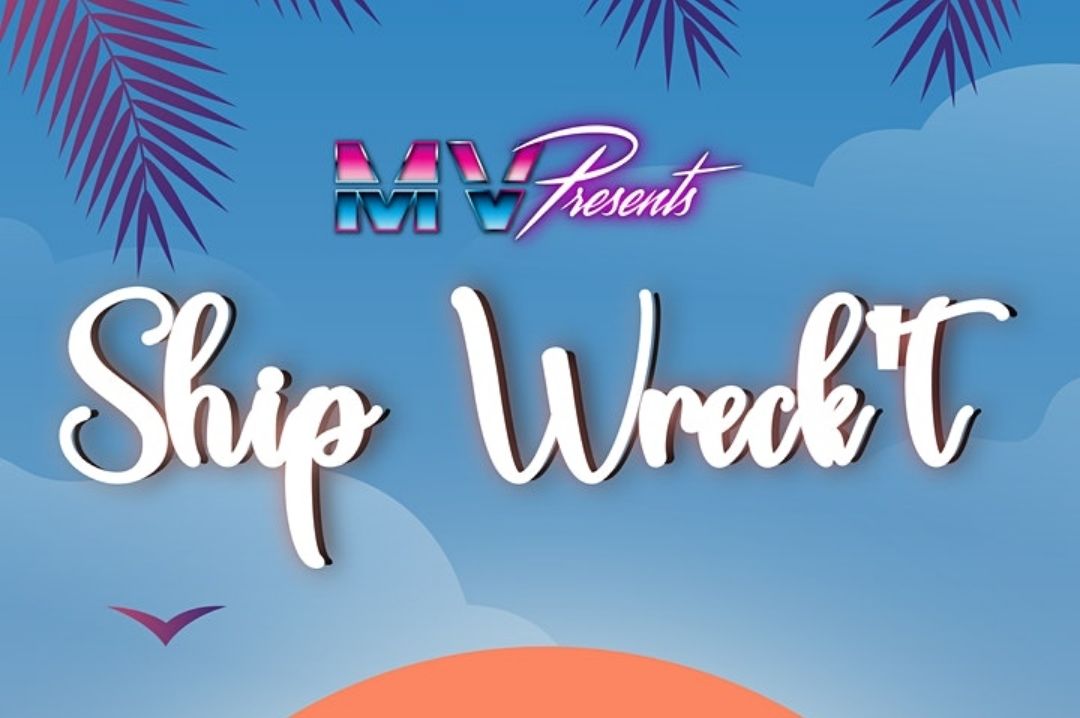 MVPresents, Source Eventbrite
The MVPresents DJs bring their inaugural boat party to Chicago. Jam out to the hottest dance music (EDM, Latin, and Hip Hop) while sipping delicious cocktails and watching the sun set on the Windy City. There will be two floors of music featuring DJs Daru, Mundog, Syzygy, and Kalosi. There will be an extensive cocktail menu with bottle service also available. Small snacks such as hot dogs, nachos, and soft pretzels will be served on the cruise.
Boarding for the cruise will begin at 4:10 in the afternoon.
Price- $37.50 to $45
Where- Summer of George, 900 South Wells Street, Chicago, IL 60607
Timings- 4:30 pm to 7:30 pm
9-toberfest
(Saturday, September 25)
9-toberfest by Fire & Iron MC Station 9, Source Eventbrite
A classic Oktoberfest celebration right in the middle of the great winding roads of the Cook County Forest Preserve. Hosted by the Fire & Iron MC Station 9, the 9-toberfest will feature German food, beers, live music, a bonfire, and raffles with some fun thrown in. All of this is amid Cook County Forest Preserve's changing colors.
Your ticket gets you a delicious German meal, a live German-style band, and a commemorative mug. There will be a cash bar available in Connie Grove's large Biergarten. Ride out to the venue and indulge in the 15th anniversary of the 9-toberfest.
Price- $25
Where- Connie's Grove Inn, 8258 Kean Avenue, Willow Springs, IL 60480
Timings- 3 pm to 11:30 pm
Header Image- Green City Market, Source Facebook
South San Francisco Conference Center, 255 South Airport Boulevard, South San Francisco, CA 94080, United States
Register Now
South San Francisco Conference Center, 255 South Airport Boulevard, South San Francisco, CA 94080, United States
Register Now