Have a Good Time at these Spooky Halloween Parties in Chicago
From spooky candlelit concerts to terrifying haunted houses, these are the greatest events happening in Chicago this Halloween creep you out. Ghouls just have fun!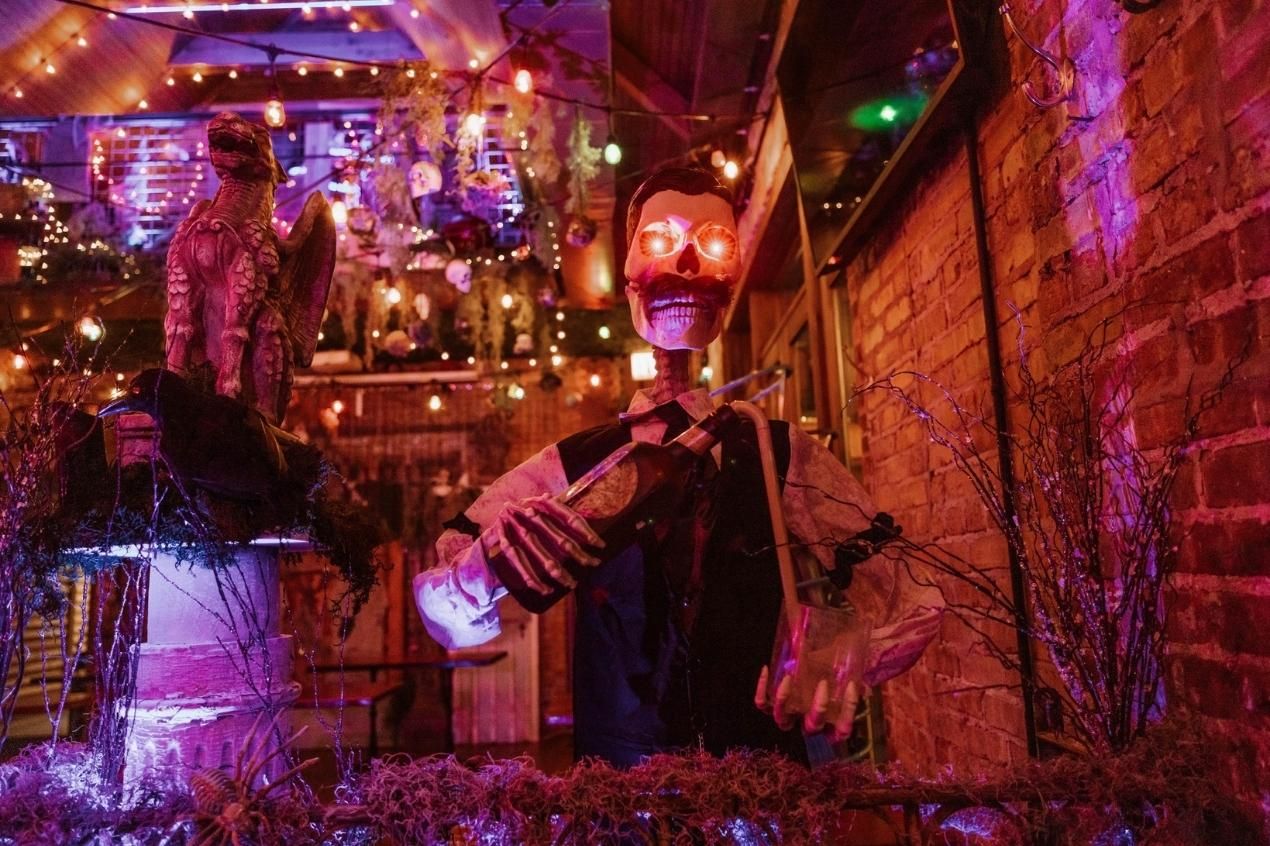 Halloween in Chicago offers a variety of eerie activities such as horror movie marathons, costumed parades, and themed cocktails. It's safe to say that the last few years have instilled terror in our hearts. Thus, horror films, haunted houses, and fake-blood-soaked events provide a welcome dose of orchestrated, non-existent fear this year.
The witching hour is approaching; ghosts will emerge to play, cackling witches will soar into the heavens, and ghoulish animals will emerge from their lairs. The Halloween season has arrived, and we've already begun to plan for the scariest evenings of the year. Here are some events you should not miss this year!
Deuce's Major League Bar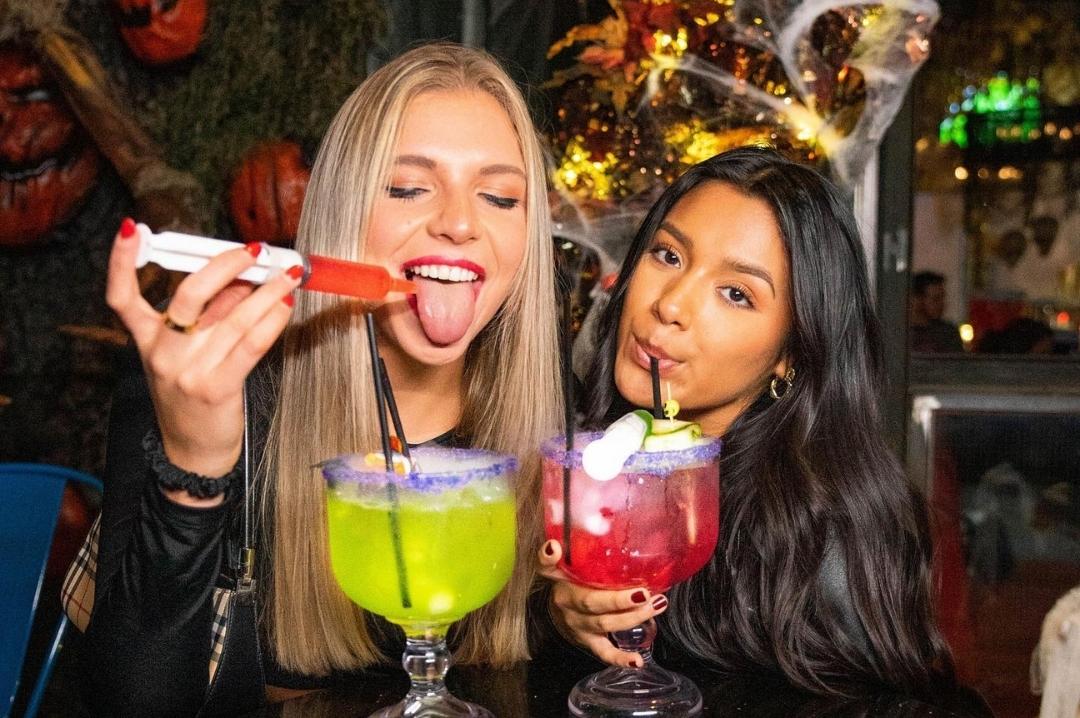 Image Source- Deuce's Major League Bar
Feeling spooky? Get the real creep at the beloved, dramatic, and over-the-top pop-up venue Deuce's Major League Bar's Nightmare on Clark. This nightmarish event has returned to the Wrigleyville neighborhood at 3505 N Clark Street.
While table reservations for dine-in are limited, you can join them in their Haunting Tented Patio for haunted cocktails, witchy beer, and spooky appetizers. Staff is betting that thirsty guests will say yes, yes to Halloween drinks decorated with gummy eyeballs, worm candies, Jell-O shot syringes, and other treats.
Buy your tickets now for the much-loved, immersive, and over-the-top haunted house experience at Deuce's!
Buy your tickets HERE.
Address:
3505 N Clark Street
Chicago Il, 60657
Ina Mae Tavern & Packaged Goods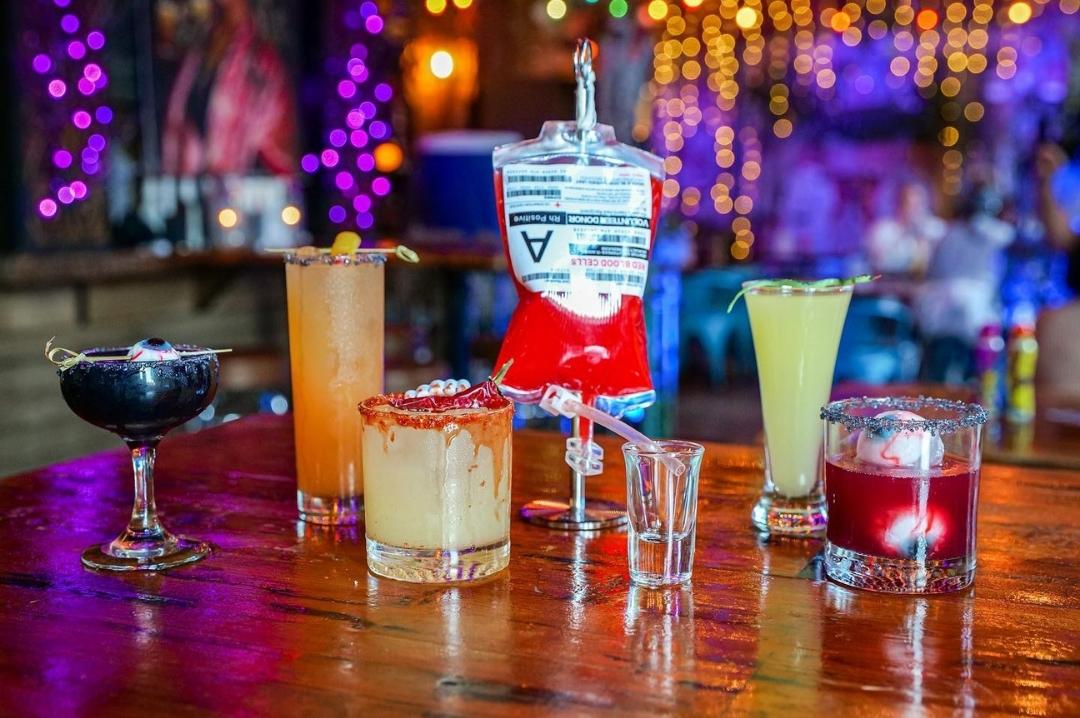 Image Source- Ina Mae Tavern & Packaged Goods
Ina Mae Tavern, a Big Easy-style restaurant, and bar, continues to play on its New Orleans motif with its annual "Ina's Voodoo Lounge" pop-up, which runs from Tuesday, October 11 until Halloween.
Ina hosts a variety of activities, such as voodoo bingo, drag shows, burlesque shows, live blues and jazz music, and tarot card readings. The major event, an evening Halloween celebration featuring a costume contest and DJ, will take place on Saturday, October 29. Enjoy delicious cocktails from their themed cocktails menu like Hurricane, Ina's Old Fashioned, and many more.
Address:
1415 North Wood Street
Chicago, IL 60622
The Old Joliet Haunted Prison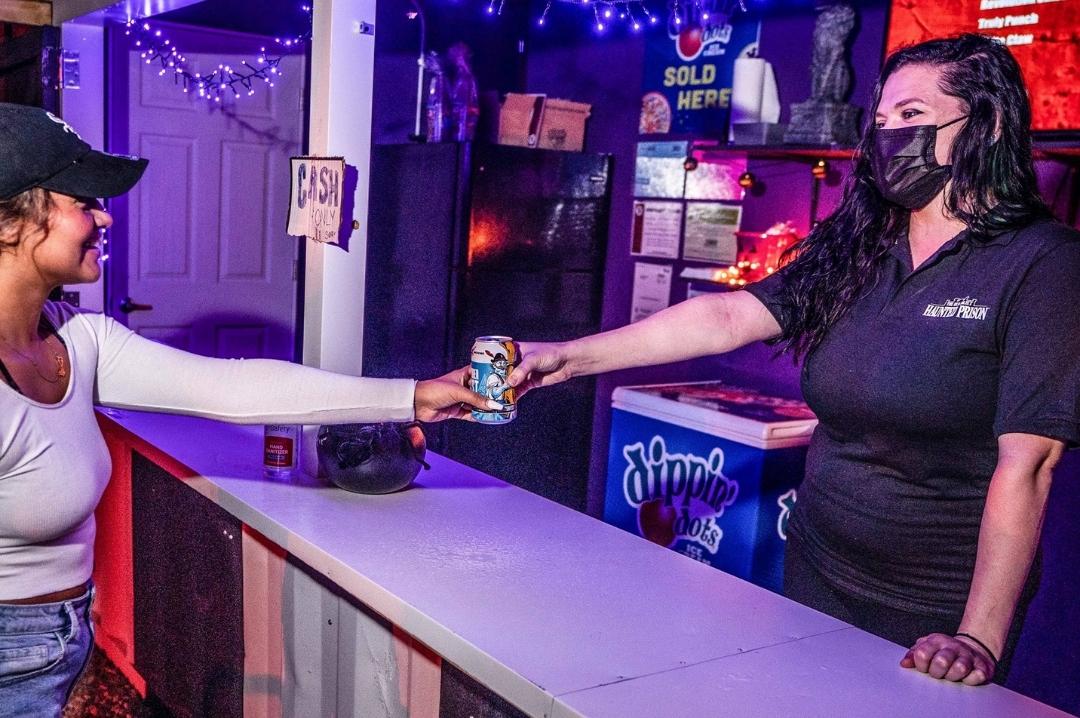 Image Source- The Old Joliet Haunted Prison
The Old Joliet Haunted Prison is the only haunted house in the Chicago area that is literally located inside an abandoned prison, and it promises, even more, scares than previously. Long before it became one of the nation's most haunted houses, the Old Joliet prison was a terrible, awe-inspiring historical landmark.
While you gather the bravery to explore three brand new attractions, both within and outside the old prison walls, get a bite to eat or a drink at The Commissary bar! This bar is the place where their 21+ patrons can enjoy spooky cocktails and some delicious food before or after experiencing the haunted house!
Buy your tickets HERE.
Address:
401 Woodruff RD.
Joliet, IL 60432
Haunted Homecoming at Barcocina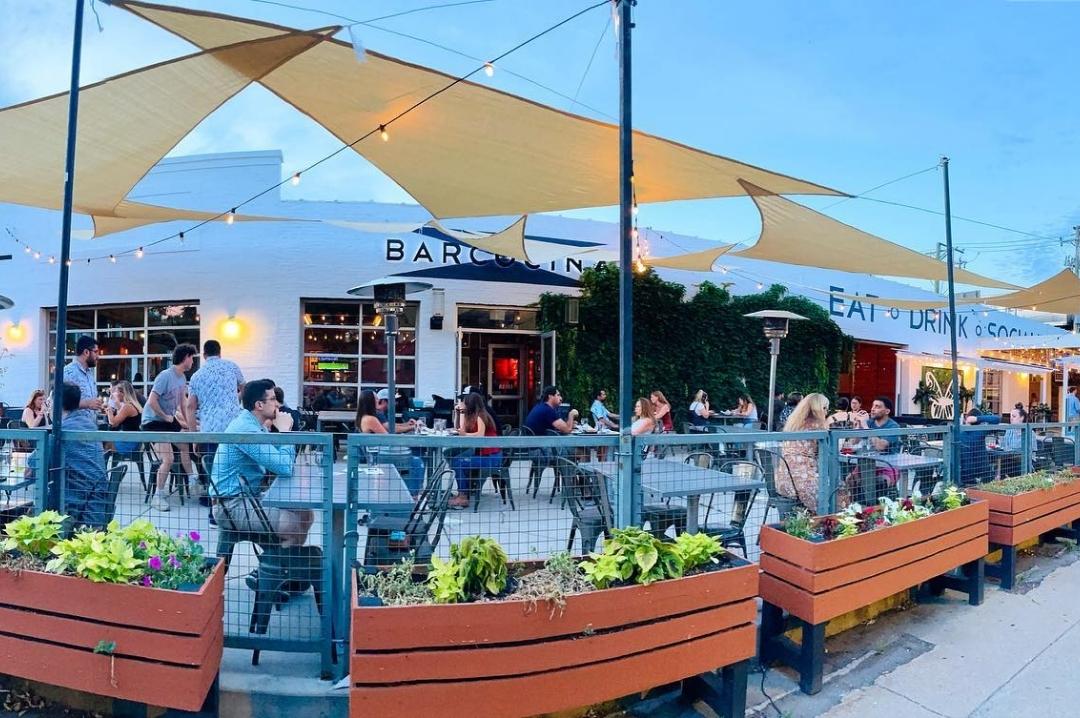 Image Source- Barcocina
Barcocina West Town, which opened just in time for Halloween, will compete against its Lakeview branch in a North vs. West Haunted Homecoming event. On October 29, celebrate the Halloween season with a 3-hour open bar with Mexican beer, house margaritas, unique cocktails, and wine at either location.
There will be a DJ, a picture booth, and a costume contest with a cash award. Tickets for the West Town and Lakeview sites are $50 each and can be purchased separately.
Get your tickets HERE:
Address:
Lakeview- 2901 N Sheffield Ave. Chicago, IL 60657
West Town- 1814 W Chicago Ave. Chicago, IL 60622
Treehouse of Gore / Stranger Bar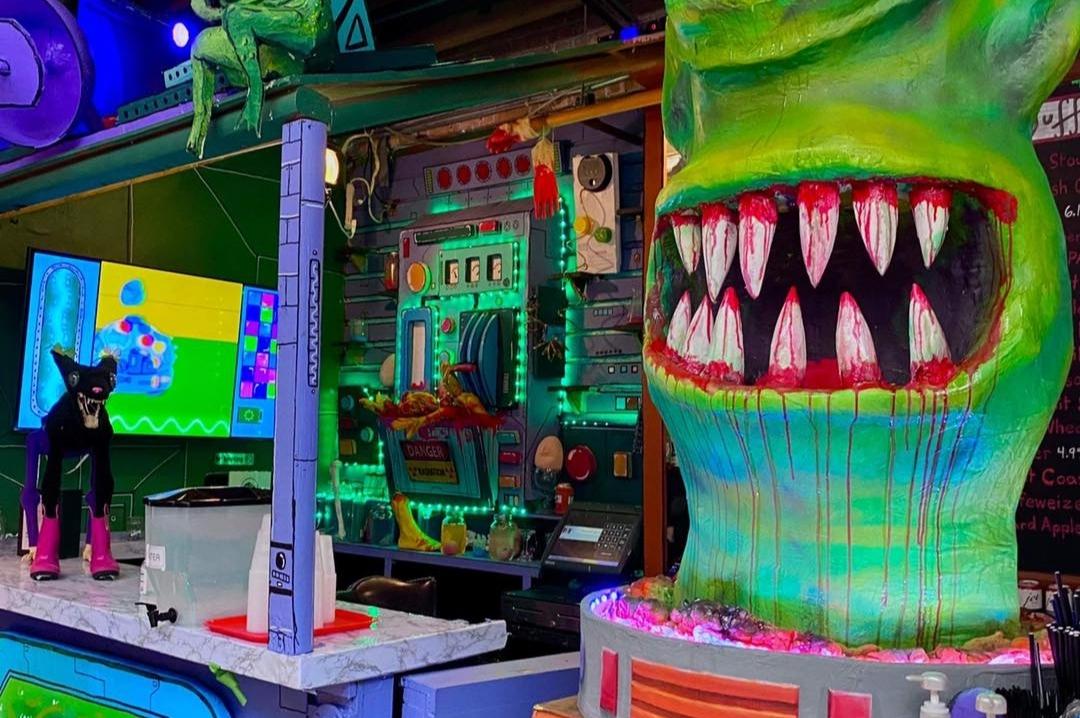 Image Source- Replay Lincoln Park
Replay Lincoln Park's artists are outdoing themselves this year by organizing not one, but two Halloween pop-ups. They've completely refurbished their Level Up Bar upstairs into an accurate recreation of the Springfield shown in Treehouse of Horror episodes, along with a Raven Bart, Blob Homer, an inside-out living room scene, and many more photo opportunities and themed cocktails.
They are also offering Simpsons Trivia! If that's not your thing, walk down the stairs to Stranger Bar, a pop-up inspired by the most current season of Stranger Things.
Address:
2833 N Sheffield Ave
Chicago, IL 60657
Written by Aparna Dutta, Beverage Trade Network