7 Best Spots to Celebrate Oktoberfest in Chicago
This year, make the most of your beer season by celebrating Oktoberfest in the best places in Chicago!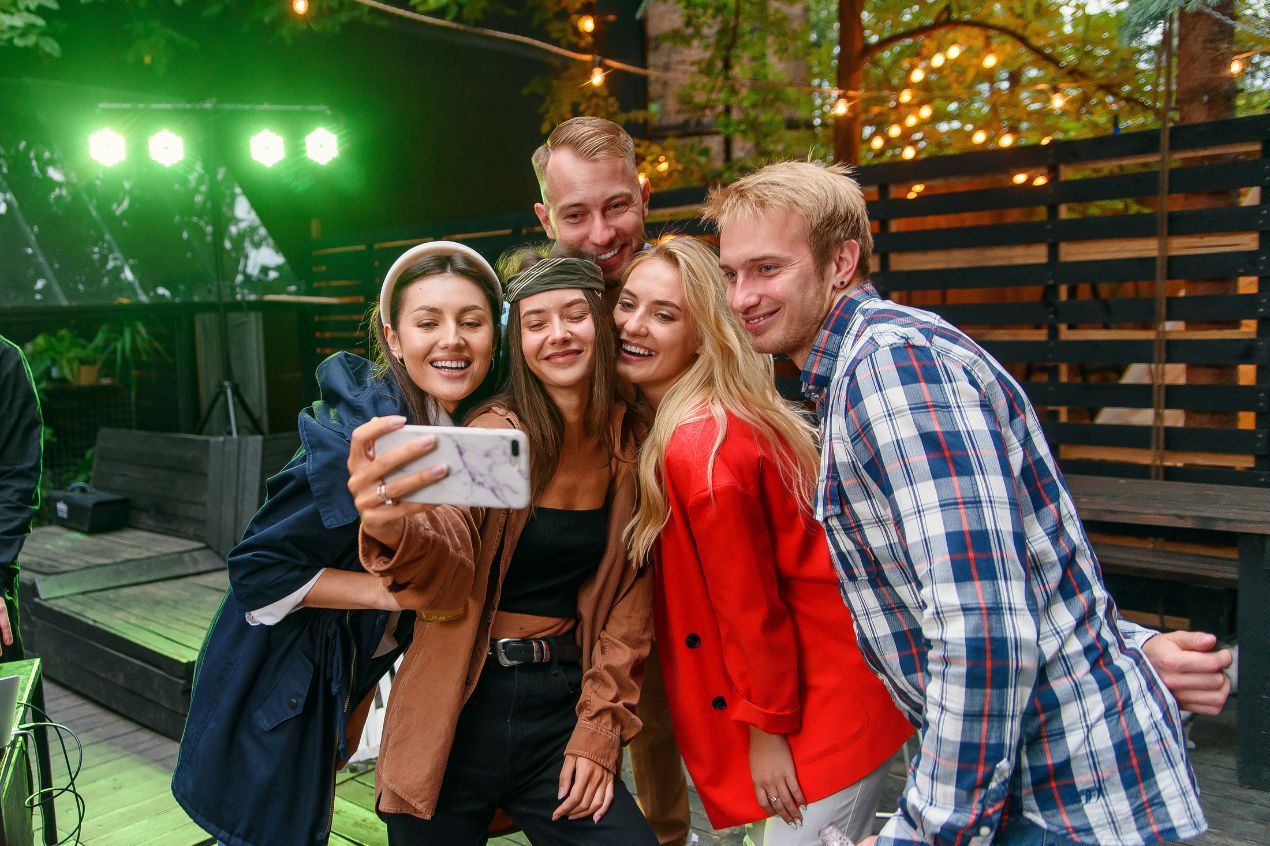 We know you're ready for the actual celebration after sampling fall beers from local breweries. These locations will transport you to Germany with their special events to week-long festivals. Are you ready to build some calories in the most delicious way possible?
We've compiled some of the biggest Oktoberfest parties and festivities in Chicago, taking place at food halls, Chicago breweries, and even at the carnival rides outside neighborhood churches. Put on your dirndls and lederhosen and get ready to say "Prost!"
The Publican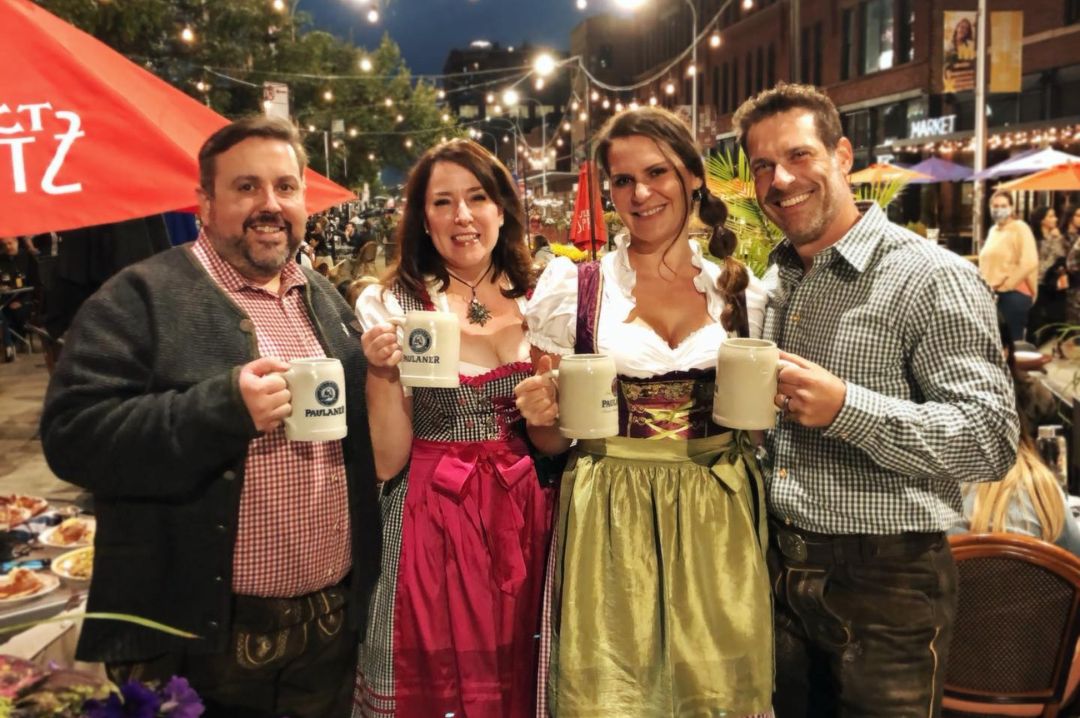 Image Source- The Publican
The Publican's owners know a thing or two about delicious pork and beer, so an Oktoberfest dinner series at the famed Fulton Market eatery is a no-brainer. This year's celebration will last two weeks, offering even more diners the opportunity to join in the events.
Hardcore Oktoberfest fans will want to get tickets to the September 18 and October 2 celebrations, which will offer four family-style plates of German-inspired delicacies such as pork schnitzel, Publican Quality Meats sausages, and pretzels along with plenty of beer, of course. FYI: diners are recommended to dress up in Oktoberfest costumes, so dig out your lederhosen. The beer and spirit list has been carefully curated and includes a wide range of modern and classic beer styles, brewery collaborations, and a targeted cider selection.
Buy your tickets HERE.
Address:
837 W Fulton Market
Chicago
60607
St. Benedict's Oktoberfest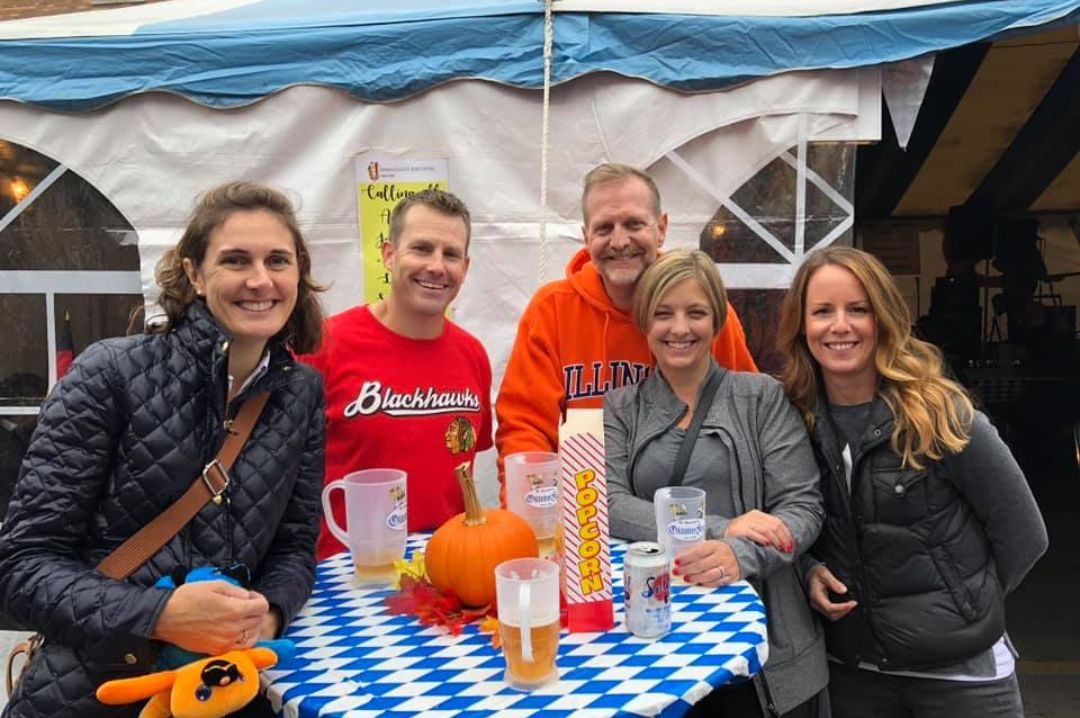 Image Source- St. Benedict's Oktoberfest
At this family-friendly festival, you may ride a carnival ride, listen to a local musician, enjoy German food from Himmel's German Restaurant in Lincoln Square, or sip a beer in the St. Ben's Parish garden.
Admission is free, but you need tickets to purchase Bavarian food, beer, and carnival rides. True to the traditions of the Bavarian festival, St. Benedict's OktoberFest offers entertainment for the entire family, with music, food, beverages, carnival rides and games! As they celebrate their German heritage with the 56th Annual OktoberFest, from September 30th to October 2nd, cheerful toasts of "Zum Wohl!" and "Prost!" will echo through the parish courtyard once more.
Oktoberfest Hours
Friday, September 30th: 3:00 pm – 10:00 pm
Saturday, Oct 1st: 1:00 pm – 10:00 pm
Sunday, Oct 2nd: 1:00 pm – 7:00 pm
Address:
2215 W Irving Park Rd
Chicago
Oktoberfestiversary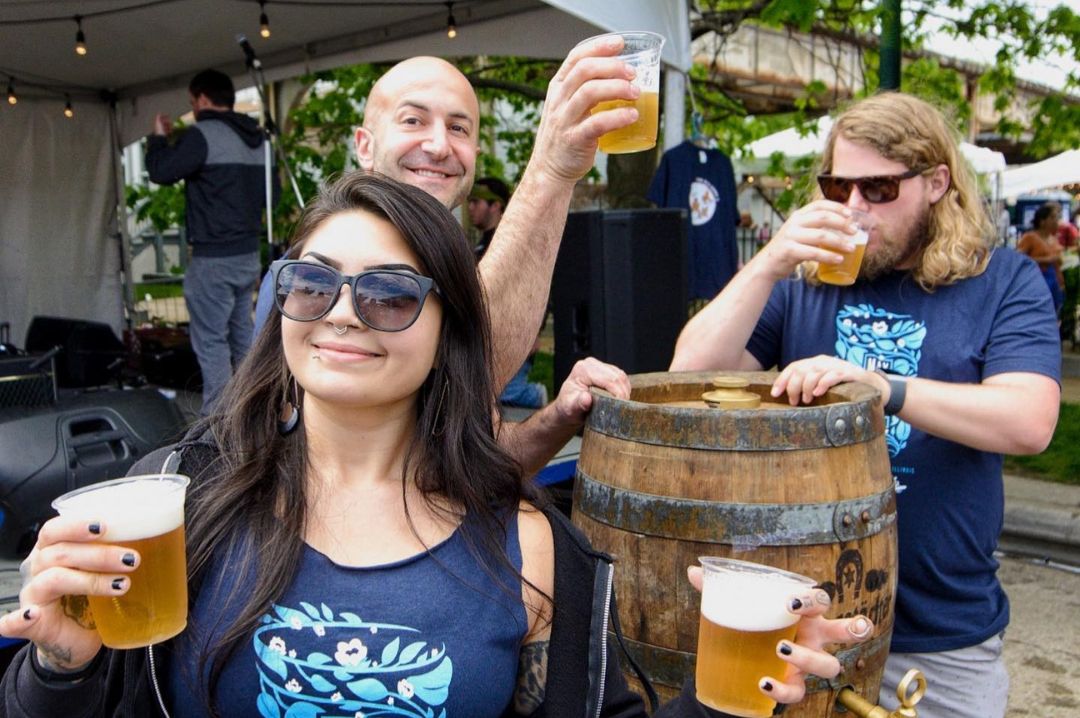 Image Source- Oktoberfestiversary
Dovetail Brewery and Begyle Brewing join forces for an outdoor Oktoberfest celebration in their shared parking lot, where guests can sip special beer tappings along with their regular brews from Dovetail and Begyle, listen to live music, and enjoy food from local food trucks and pop-ups such as Dönermen and Beard & Belly.
What to know:
• All ages welcome!
• Dog friendly!
• A $5 suggested gift will support The Friendship Center, their local food pantry that has been giving groceries and other necessities to the needy Northside neighbors for over 50 years. Since collaborating with The Friendship Center in 2018, the gate donations from the events have funded the equivalent of over a million meals! Thank you very much!
Hours:
Saturday, October 8, 11am-9pm
Sunday, October 9, 11am-8pm
Address:
1800 W Belle Plaine Ave
Chicago
Emporium
Image Source- Emporium
Love arcades and beer both? You are in the right place! This year, celebrate Oktoberfest in Chicago at your favorite bar-cade Emporium, which will host "Prost! on the Patio" from 5 - 11 p.m. on Thursday, September 29.
This event will have a great selection of beer from your favorite brewers, as well as communal tables for beer tastings, SWAG giveaways, steinholds/giveaways, food, and stunning Oktoberfest décor.
Hours:
September 29, 6:00 pm
September 30, 1:30 pm
Address:
839 W Fulton Market
Chicago, IL 60607
Tuman's Tap & Grill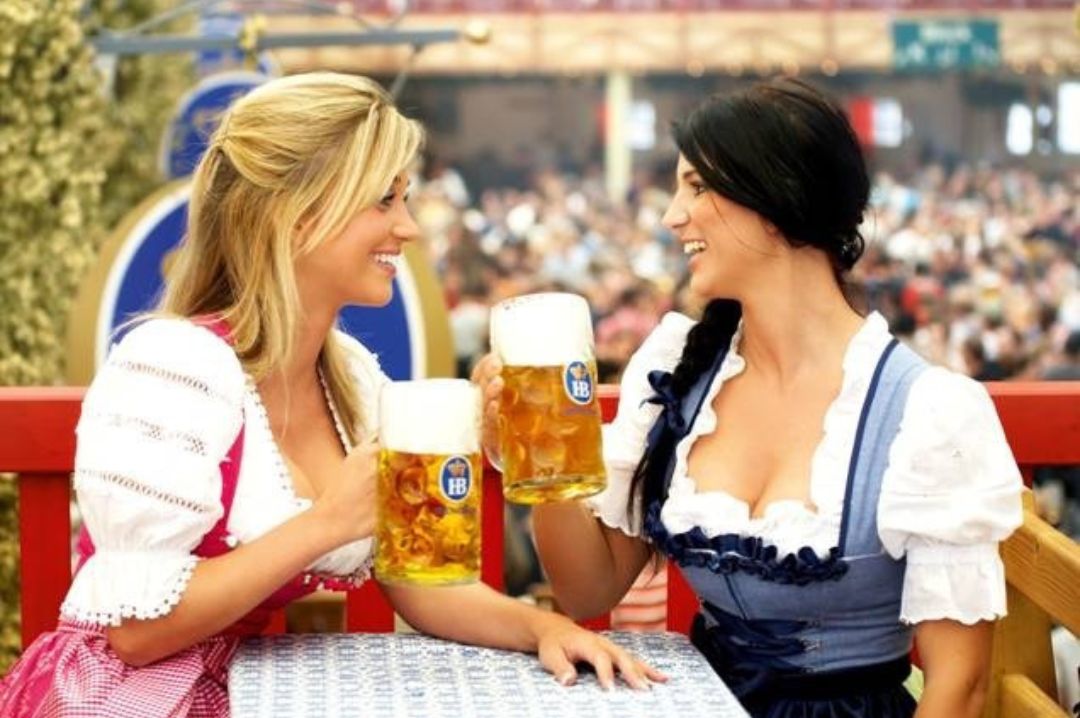 Image Source- Tuman's Tap & Grill
Tuman's has kicked off Oktoberfest with an all-day party from Saturday, September 17, and it will continue to enjoy seasonal beers and brats till Monday, October 31. You will get to enjoy numerous Oktoberfest beers, including award-winning German Festbiers, German-inspired Chicago-made beers, and a limited-release bourbon barrel-aged Märzenbier.
The traditional Festbiers are offered in classic steins; a half-liter costs $8 and a liter costs $15. The barrel-aged beer comes in a 13.2-ounce snifter for $8. At the kick-off party, the pub also introduced a $15 Paulina Meat Market Smoked Thuringer Brat and Oktoberfest Pork Beer Brat Dinner.
Address:
2159 W Chicago Ave
Chicago, IL 60622
Times Out Market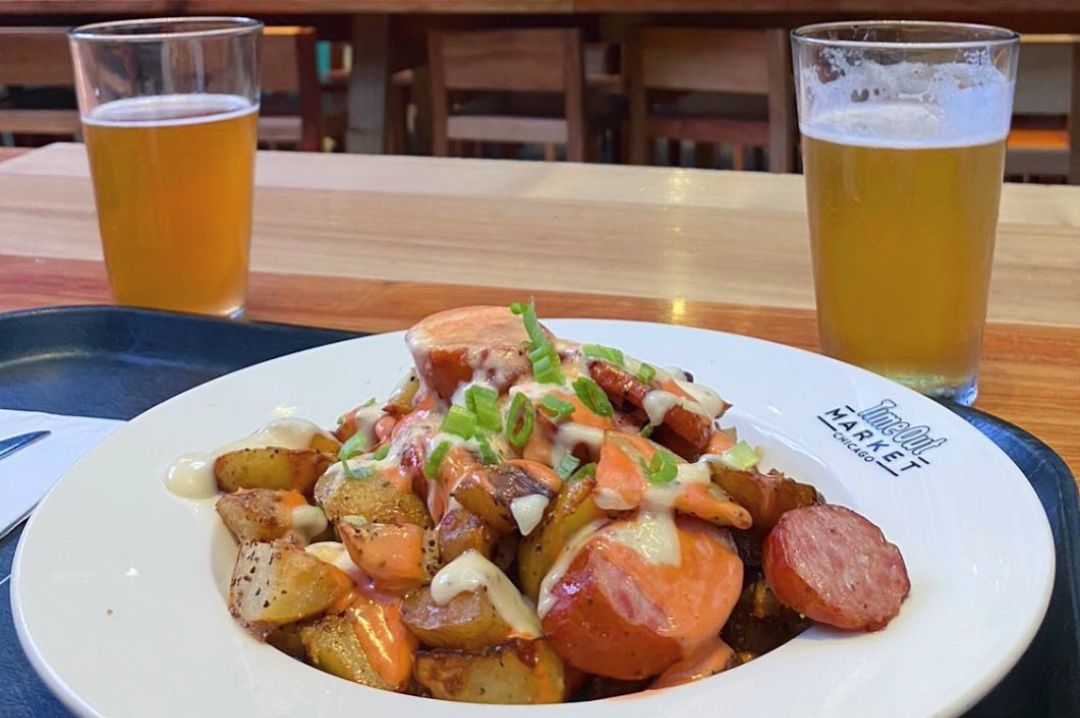 Image Source- Time Out Market
We've dusted off our Dirndls and Lederhosen in preparation for Oktoberfest at the Market! This year, Time Out Market has collaborated with Sam Adams to bring you a weekend full of beer and entertainment!
The festivities go up on Friday, October 7, 2022, with a DJ, Stein Hoisting Contest, Oktoberfest Sampling & Giveaways, and a pop-up bar showcasing Steins and Sam Adams Octoberfest. Over the weekend, there will be kid-friendly events along with more music and beer for the adults.
Buy your tickets HERE.
Weekend Schedule:
Friday October 7, 2022
Saturday October 8, 2022
Sunday October 9, 2022
Address:
916 W Fulton Market
Chicago, IL 60607
Buffalo Creek Brewing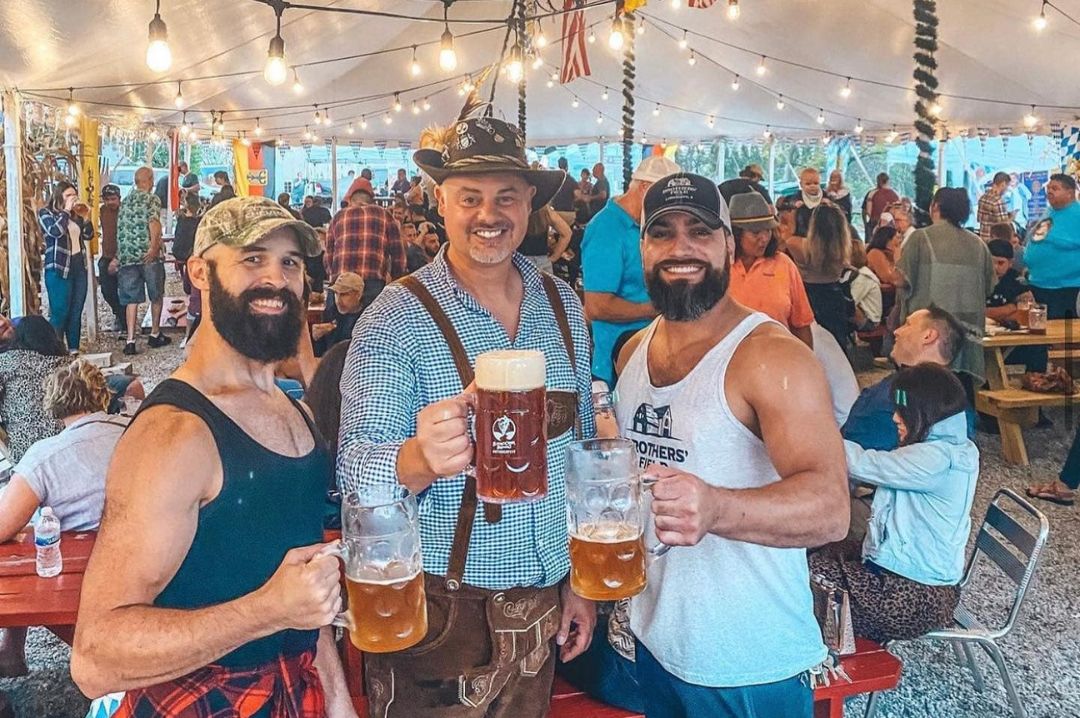 Image Source- Buffalo Creek Brewing
Buffalo Creek Brewing, Lake County's destination brewery, will celebrate its German heritage with its annual Oktoberfest celebration from September 30th to October 2nd. In this all-ages, family-friendly event you can enjoy by participating in the indoor and outdoor activities at the brewery's Bavarian-themed taproom as well as two acres of spacious lawns, biergarten, and tented pavilions.
Drink their traditional beers and indulge in this free festival with classic Bavarian music, open-air performances, competitions, and outfits, along with delicious food.
Schedule:
September 30th - October 2nd
Address:
360 Historical Ln
Long Grove, IL 60047
Written by Aparna Dutta, Beverage Trade Network