IZO Extra Añejo Cristalino is Tequila of the Year
A new Mexican supreme drink of choice rises at the 2021 London Spirits Competition.
There's a new tequila king in town. Belzmart Group's Extra Añejo Cristalino took home the gold medal, Tequila of the Year and Best in Show by Country category awards at the 2021 London Spirits Competition. An annual competition, spirits at the London Spirits Competition are judged on how viable a drink is from a consumer's perspective. Whether they would love to sip on that spirit, order at a bar or pick off a liquor store's shelf.
The London Spirits Competition looks to recognise and reward brands that have created spirits that identify and target a specific drinker. The criteria for judging are quality, value and packaging with weightage on the quality. Spirits from over 70 countries were tasted by experts from renowned establishments across the UK, including Shangri-La at The Shard, Sheraton Hotels & Resorts, TGI Friday's and more.
This year the panel of judges included Julien Casanova- Director of Bars at Shangri-La, Daniel Susko- Head of Bars at Anabel's and The Birley Club, Maura Milia- Deputy Bar Manager at The Connaught, Georgia Billing - General Manager at City of London Distillery & Bar, Marie Cécile Kasmi- Senior Bartender at Lyaness. The judges brought their experienced eye that differentiated spirits that belong on the bar and restaurant menus, shelf toppers from the rest.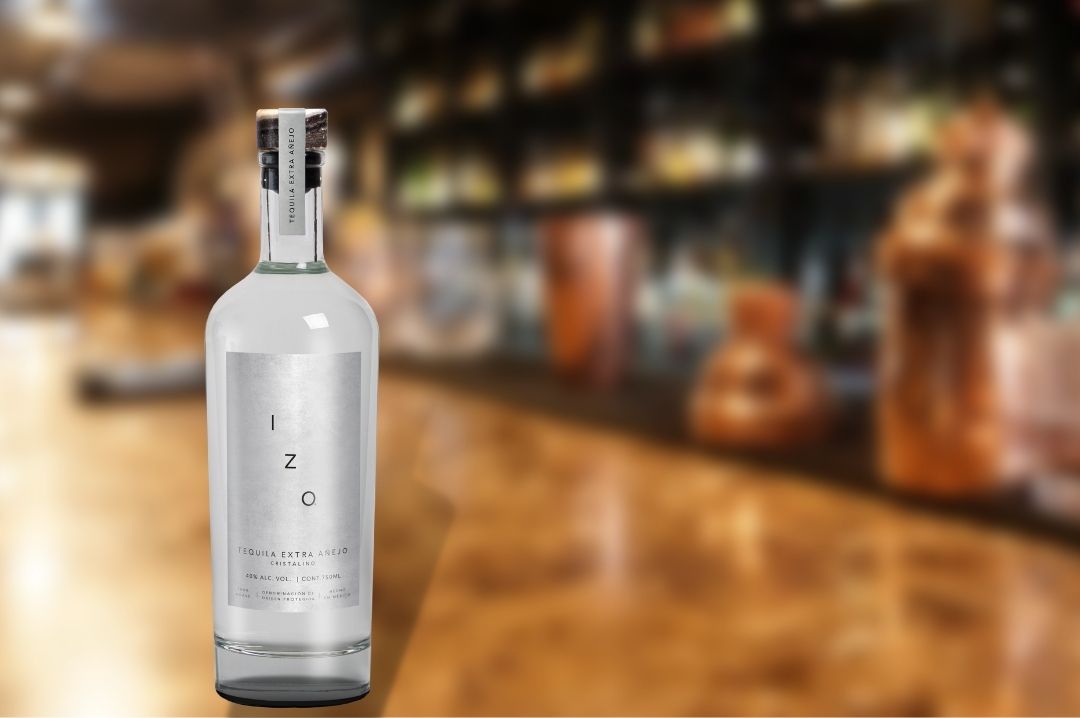 Tequila's development in recent years from a drink known for shots to one that can be sipped on like any of its contemporaries has been phenomenal. Mexico's supreme drink of choice has become a world favourite because of its complexity, and how simple it is to drink. Tequila is now a favourite for creating Extra Añejo Cristalino comes from a long line of drinks that has an impeccable taste and brings more laurels to the country's rich production culture.
Produced in Jalisco, Mexico, the IZO Tequila Extra Añejo Cristalino is a 100% agave featuring Blue Agave, a native of Jalisco. Aged for three years in wooden barrels for complexity, the tequila is also charcoal filtered. The resting in the barrels lends this tequila an additional flavour and a light amber colour. Mexico native Gaston Martinez who previously gave IZO Spirits a range of Tequilas, a Sotol and a Bacanora has once again worked his magic with the Extra Añejo Cristalino. Shop for IZO Tequila Extra Añejo Cristalino online at Old Town Tequila or Holiday Wine Cellar.
A legacy worth savouring
Born and raised in Durango, Mexico founder Gaston Martinez was drawn to the values and the connection with the land from an early age. For him, mezcal was always a symbol of celebration and the pure enjoyment of life. It was this love for the mezcal and the deep connection to his roots that made Mr Gaston enter the spirits business. Firmly rooted in the community values and Mexican heritage, IZO Spirits was founded in 2000 with a mission to celebrate the spirit and the centuries-old tradition of the agave spirit.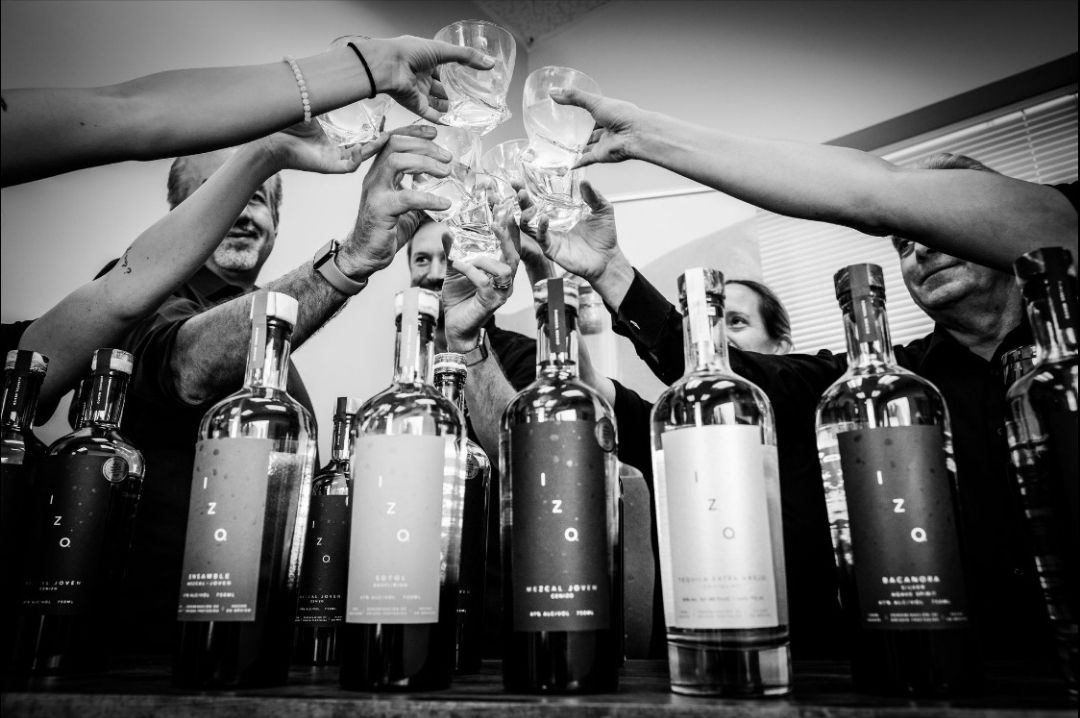 IZO Mezcal, Source Website
Produced specifically in the provinces of Durango, Guanajuato, Guerrero, Michoacán, Oaxaca, Puebla, San Luis Potosí, Tamaulipas, and Zacatecas, Mezcal has become the way of life for the team at IZO Spirits. Today, the brand honours 500-years of tradition and combines it with the know-how of modern technology to bring a top of the line tequila brand. The brand has grown tremendously since its inception and today stands proudly at the top of the mountain as one of the best tequila producers in the world.
A collection made to sip
Pure distilled spirits made in Sonora, Jalisco and Durango find their way to the company's headquarters in San Diego, California from where the world gets to sip on the finest and most complex tequila they could possibly get their hands on. The brand includes tequilas like:
Mezcal Joven: features hand-harvested wild Cenizo agave hearts slow-roasted with smouldering oak in lava-lined fire pits. Covered with a tarp and dirt, the hearts are left to bake for several days before being extracted and fine-ground to separate the juice from fibrous material. The earthy, subtly smoky flavour and clean finish complement rich, hearty pasta dishes, pair perfectly with a zesty ceviche and can be enjoyed by the sip with an orange slice garnish.
Reposado: This one features traditionally slow-roasted agave hearts whose subtle, smoky flavour makes it perfect for sipping. Aged at least two months in American Oak barrels, each batch carries soft, seductive aromas of banana and green apple set against hints of warm vanilla and rich walnut.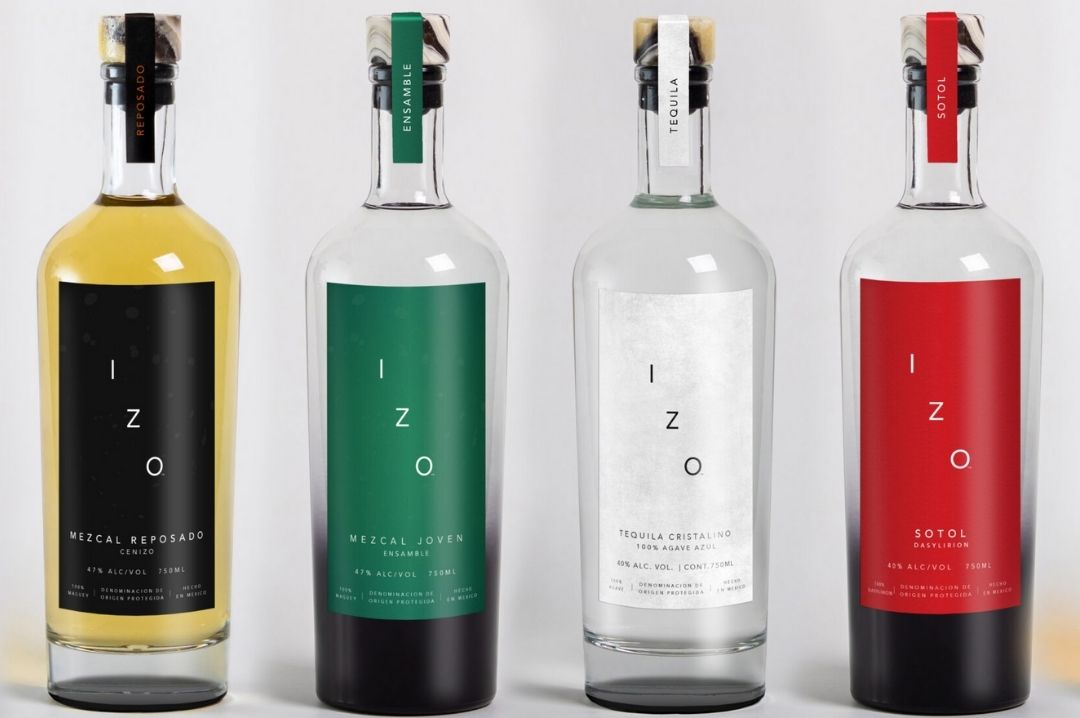 Bacanora: Produced in Sonora, Mexico, our Bacanora is double distilled in copper and stainless steel. Aromas of desert minerals delicately combine with smoky tones of anise, apple, and pepper to produce a full-bodied, yet delicately smooth finish.
These four along with the IZO Añejo, Izo Tequila, IZO Ensamble and IZO Sotol are perfectly made to sip as is but they are also the perfect base for a number of cocktail recipes that can be conjured up.
Gaston Martinez and his team have created a product that richly describes all that goes on behind the scenes to perfect a spirit. With every sip, you can taste the hard work and the passion that has gone behind perfecting this truly rich Extra Añejo Cristalino.