Can't-a-miss Cannabis Dispensaries of Chicago
The places to get a legal dose of cannabis in Chicago and blow off some steam and get recreational.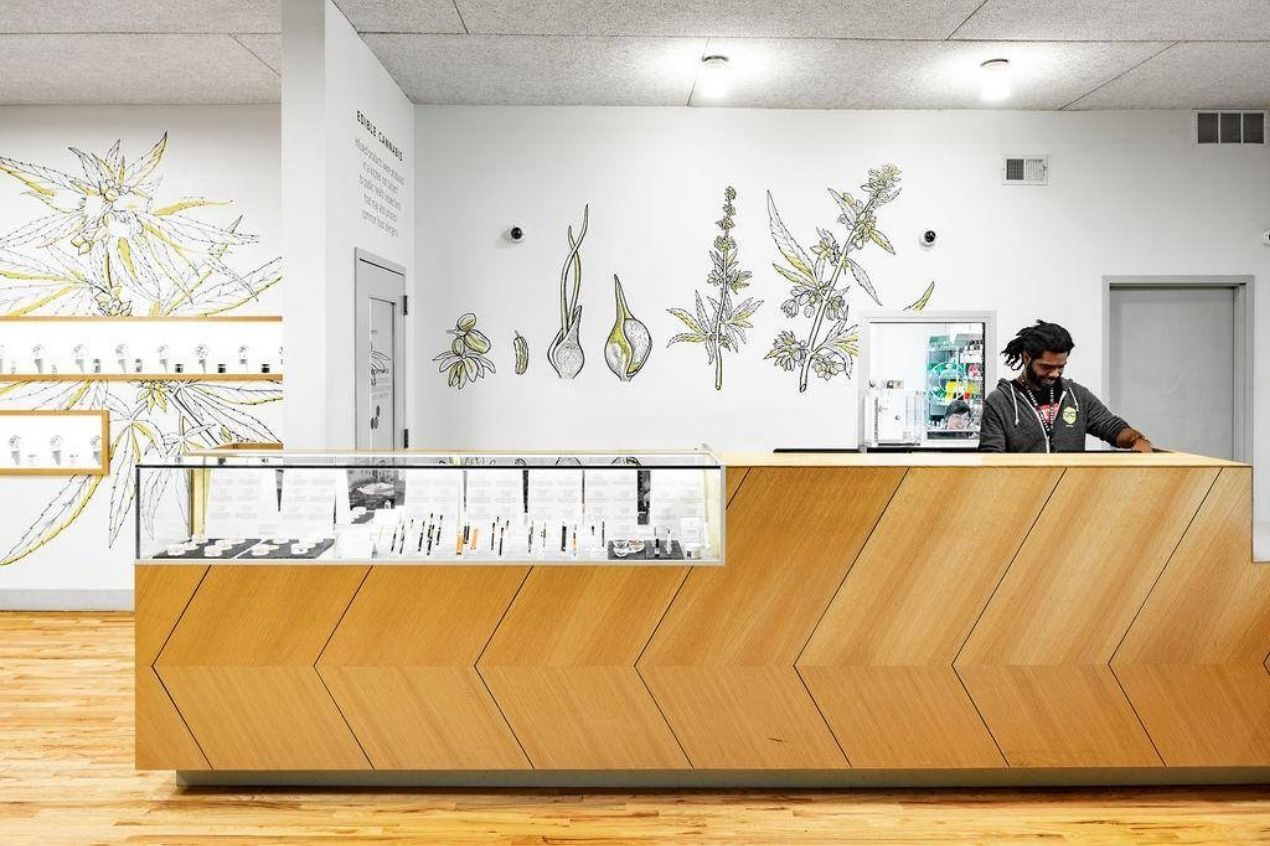 Cannabis means different things to different people. For some, it is a recreational product that is building into a bigger industry, for others, it is a medicinal cure for their ailments, and for some, a little bit of both. One thing nobody can deny in the coming years is the fact that cannabis is a big part of the world's future. Chicago is among the epicentres of cannabis development in the country, with several corporations that dabble in the cannabis business calling Chicago their home. Illinois, in fact, topped weed sales in 2020 with the number crossing $1 billion.
Chicago is also home to several dispensaries that have plied their trade in the city ever since recreational cannabis was legalized. From ones that have been selling medicinal and recreational cannabis in Chicago ever since it was made legal to ones that have come to the market in the near past, the city is filled with a fleet of amazing dispensaries where you can buy your stuff from.
Dispensary 33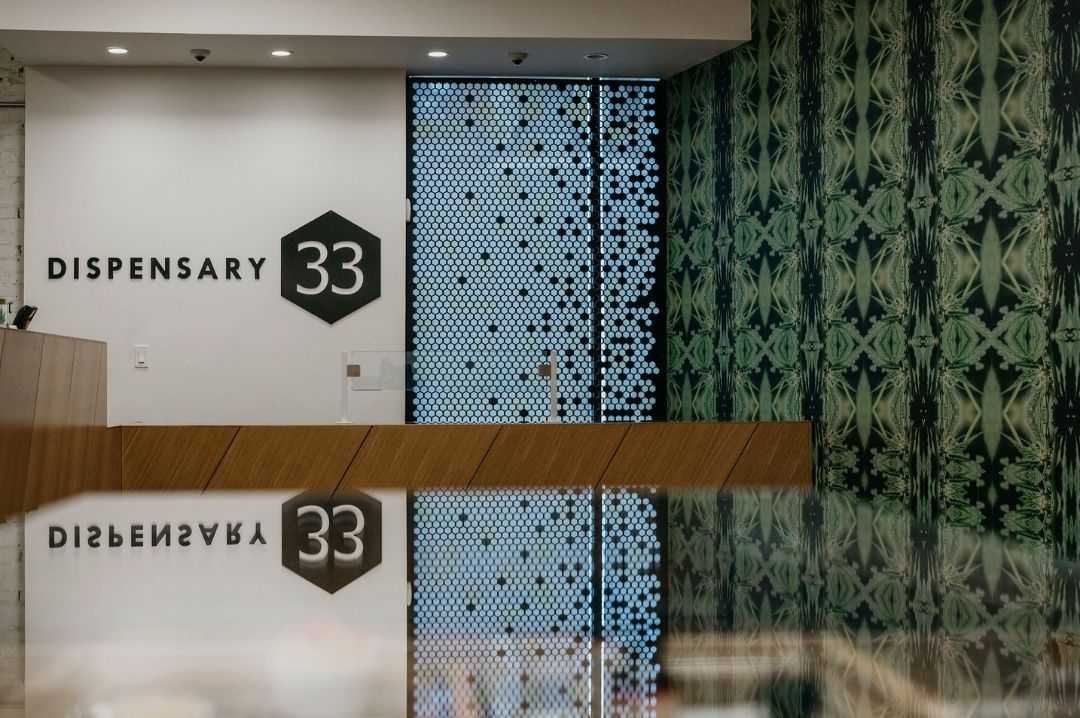 Dispensary 33, Source Facebook
Starting with a nostalgic dive back in time, Dispensary 33 is the pioneer of medical cannabis dispensaries in Chicago. On December 9, 2015, Dispensary 33 opened to a crowd of 125 medical cannabis card holders. For the first time, cannabis lovers found their community without a chance of persecution. With Dispensary 33, cannabis legalization had finally made its way to Chicago. The legalization of cannabis in Illinois, in fact, was done directly outside their doors with a press conference with the State Senators.
Since 2015, Dispensary 33 has served thousands of patients, enthusiasts and customers. Their menu consists of multiple flavored gummies, fruit chews, infused syrups and tonics alongside capsules and crunchy bars. Tasteful art adorns the walls of their smartly designed facility. The welcoming touches and the cannabis well-versed team has helped them gain legions of fans.
Where-
West Loop- 1152 W Randolph St, Chicago, IL 60607
Andersonville- 5001 N Clark St, Chicago, IL 60640
Timings-
West Loop- 10 am to 10 pm (Monday to Sunday)
Andersonville- 9 am to 9 pm (Monday to Sunday)
Sunnyside*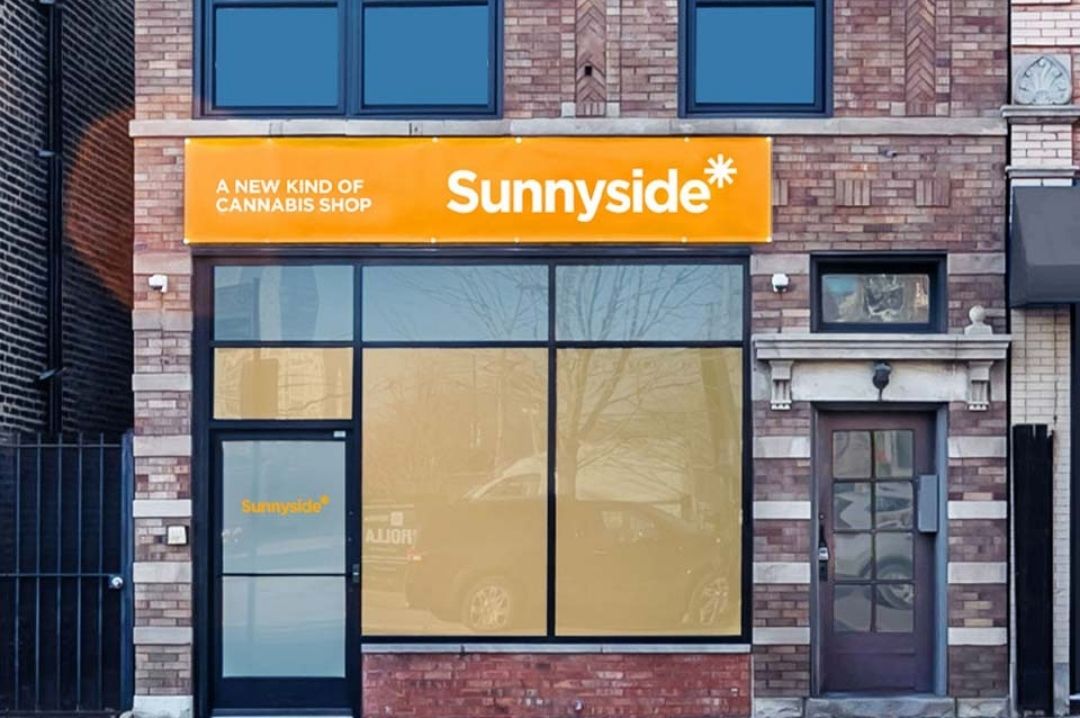 Sunnyside* Lake View, Source Website
The first national retail brand from Cresco Labs - Sunnyside* - was established to educate people on the often confusing world of cannabis. Whether it is about relieving chronic medical issues, or about one's everyday wellness routine, Sunnyside* has a product in store for everyone. The focus at Sunnyside* is to give people access to consistent high-quality cannabis. They have three beverages in their portfolio, the Strawberry Lemonade Nano Drops, Watermelon Nano Drops and Pomegranate Acai, all three of them offering something different.
Where-
River North- 436 N Clark Street, Chicago, IL 60654
Lakeview- 3812 N. Clark Street, Chicago, IL 60613
Timings-
River North- 9 am to 9 pm (Monday to Sunday)
Lakeview- 9 am to 9 pm (Monday to Sunday)
Consume: Chicago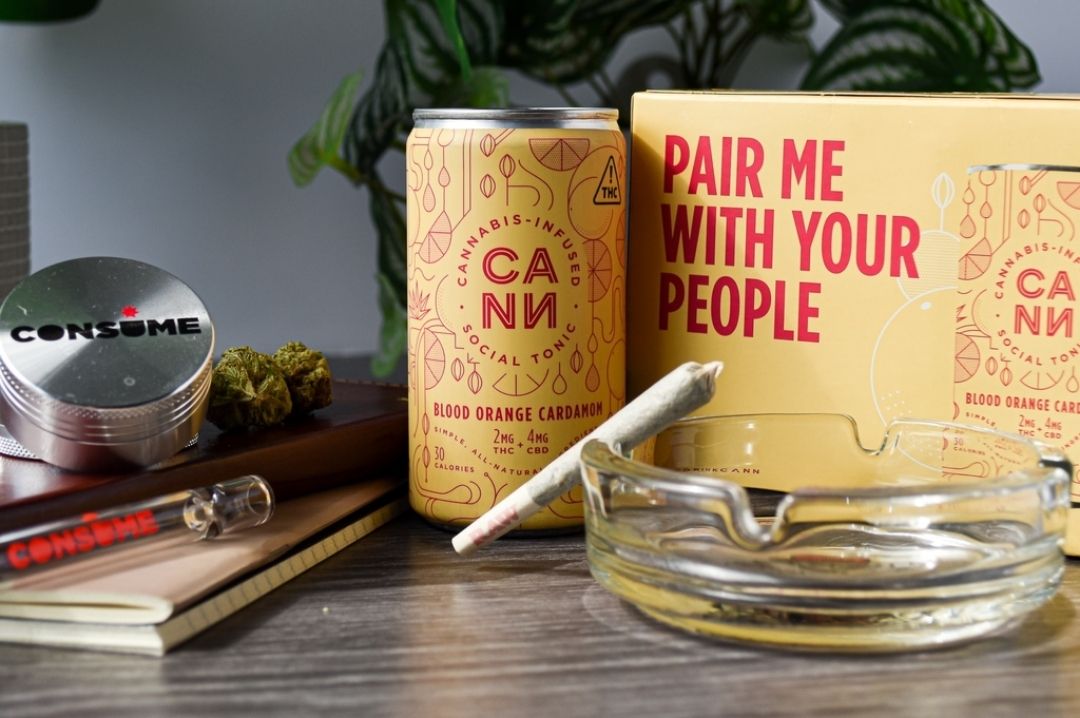 Consume Cannabis Co., Source Twitter
Consume Cannabis Company opened its Chicago store in January 2020. The purpose was to provide a better cannabis experience and help people understand its benefits. At any of the Consume stores, you will find a staff that is fully educated about cannabis laws, products and consumption methods.
At their Chicago outlet, cannabis enthusiasts can find over 200 products for medical and recreational uses, all of which have been created in-state. Their cannabis infused tonics are found in two flavors, citrus lime and tropical punch, both of which can be found on Consume: Chicago's online store as well.
Where- 6428 N. Milwaukee Avenue, Chicago, IL 60631
Timings- 10 am to 8 pm (Monday to Saturday)
10 am to 7 pm (Sunday)
Ascend by MOCA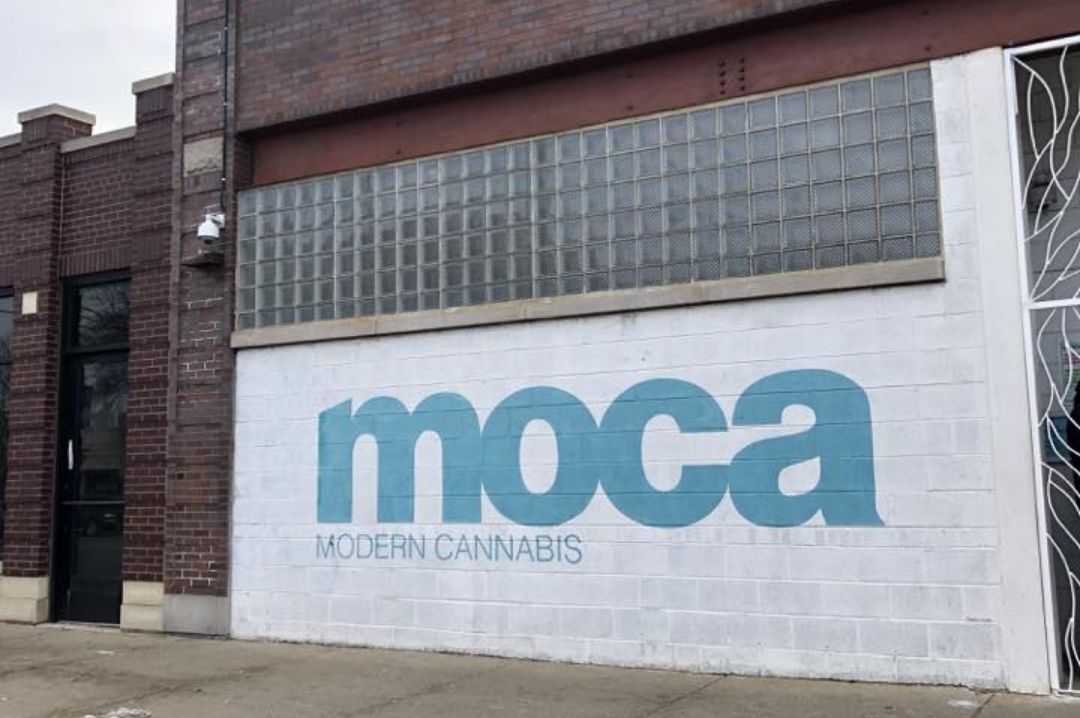 Ascend by MOCA Logan Square, Source Facebook
A multi-state cannabis store serving both adult-use customers and medical patients, Ascend offers a wide selection of products with a consistent and convenient shopping experience. They have two locations in Chicago, one in Logan Square and the second in River North. At both their stores, there is a selection of high-quality flowers, vapes, edibles and topicals to shop from. The stores are equipped with great digital tools that allow customers to easily browse their menus.
The Logan Square spot is a cool, loft-style location while their River Front location is a buzzing and lively shop. The latter is also one of the largest recreational dispensaries in Chicago.
Where-
River Front- 216 W Ohio Street, Chicago, IL 60654
Logan Square- 2367 N Milwaukee Avenue, Chicago, IL 60647
Timings-
River Front- 9 am to 9 pm (Monday to Sunday)
Logan Square- 9 am to 9 pm (Monday to Sunday)
Mission South Shore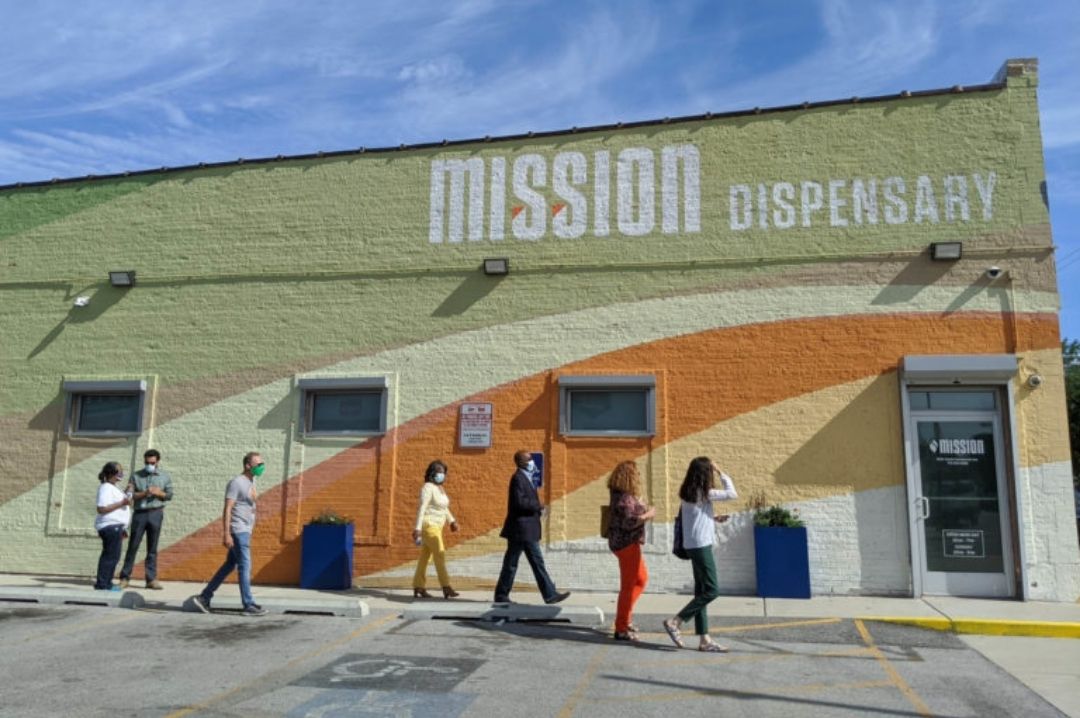 Mission Dispensary, Source Website
If you are well acquainted with the Southeast side of Chicago and have even a little leaning towards marijuana and cannabis, chances are you already know about Mission South Shore. Mission Dispensaries currently operate in three states, Illinois, Michigan and Massachusetts, with the South Shore store one of their two stores in Illinois. The South Shore store is stocked up with multiple options in edibles, topicals, concentrates and everything you would expect from a top cannabis dispensary. They have products from 27 brands, including the likes of Nature's Grace & Wellness, Funky Monkey and Papa & Barkley.
Given the dispensary's proximity to the Indiana border, it also attracts plenty of out-of-staters who come looking for Mission South Shore's vast cannabis product line.
Where- 8554 S Commercial Avenue, Chicago, IL 60617
Timings- 8 am to 8 pm (Monday to Sunday)
Midway Dispensary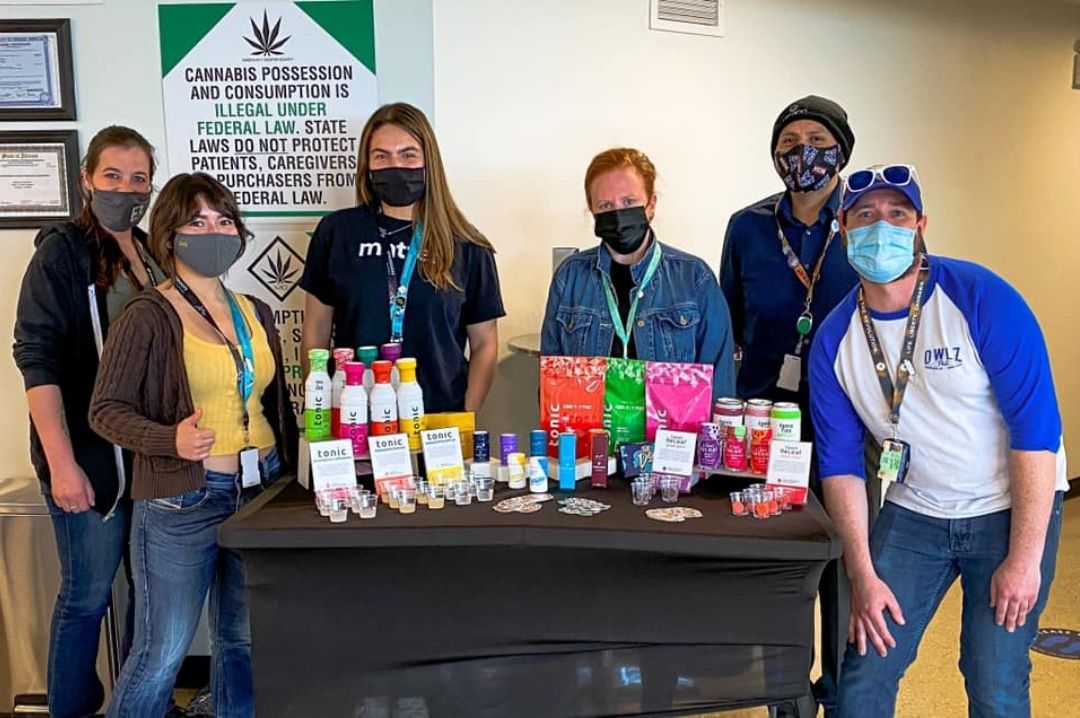 Midway Dispensary, Source Facebook
One of Chicago's first medical cannabis dispensaries, Midway Dispensary started its operations in 2016. The dispensary has also started serving recreational products from their convenient location, just three blocks from the Midway airport. Midway Dispensary houses gummies, disposable vapes and cartridges, tinctures, pre-rolls and more at their Garfield Ridge location. Their vast inventory contains products from brands like Ozone, 1906, and Cann. The Cann Graprefuit Rosemary six-pack is also available at the store for all those looking for a cannabis infused beverage.
Where- 5650 S. Archer Avenue, Chicago, IL 60638
Timings- 9 am to 9 pm (Monday to Sunday)
nuERA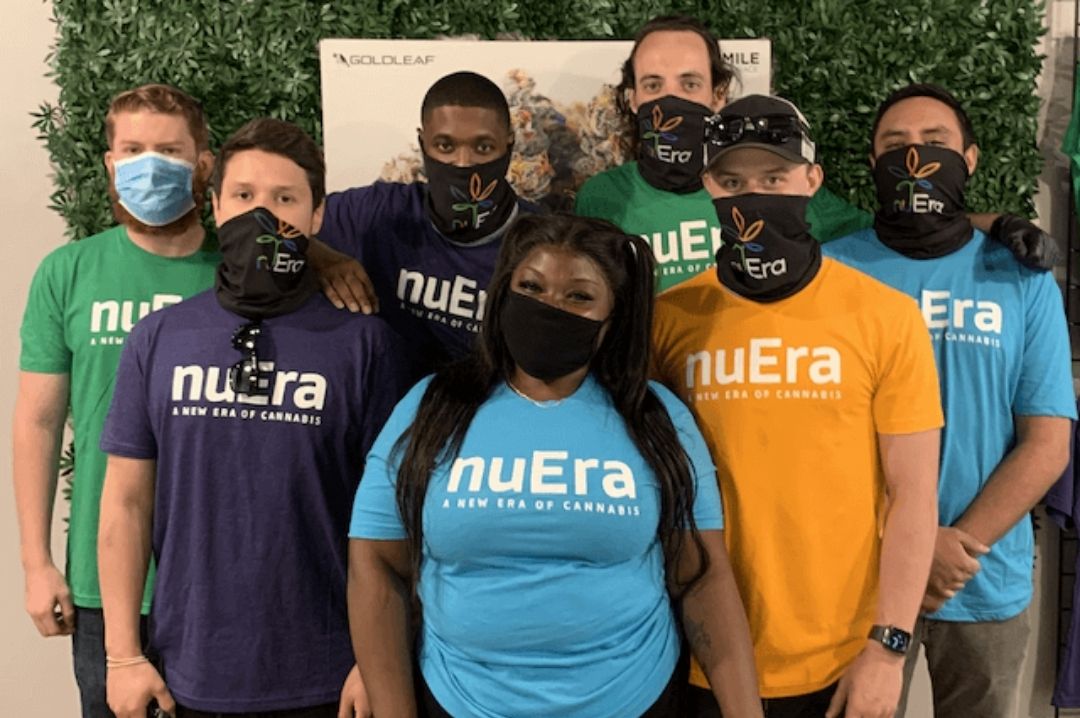 nuERA Chicago, Source Website
This company defines itself as a 'new era of cannabis', hence the name nuERA. The company currently operates five dispensaries across Illinois with one of them in Chicago. They are also working on creating their own range of strains. In terms of their store collection, they have over 300 medical products from 34 brands and another 308 recreational products from the same brands at their Chicago outlet. The team at nuERA is well versed in the world of cannabis and can help anyone find the right product based on their needs. nuERA also offers a 10% discount for Armed Forces Veterans.
Where- 1308 W North Avenue, Chicago, IL 60642
Timings- 10 am to 7 pm (Sunday to Wednesday)
10 am to 8 pm (Thursday to Saturday)
GreenGate Chicago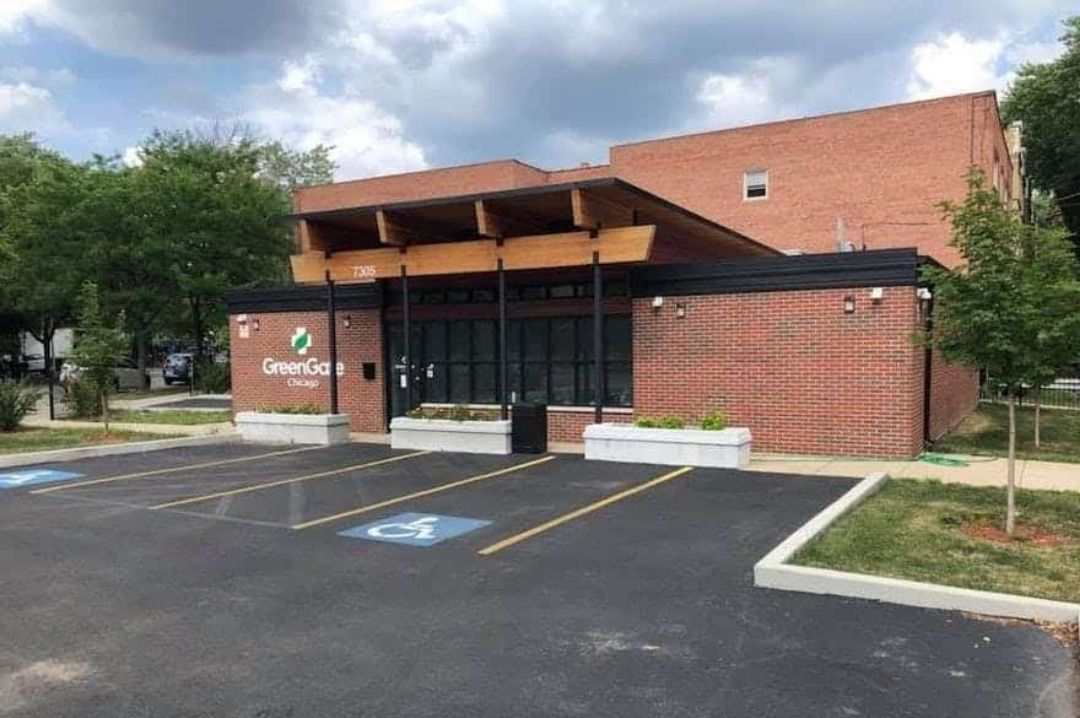 GreenGate Chicago, Source Website
The premier cannabis dispensary in Rogers Park, GreenGate Chicago is home to a wide variety of products and is known for its customer service. Everyone has a unique palette and GreenGate's selection caters to each one of those palettes brilliantly. The products come from several brands including corporate weed titans like Verano and Cresco Labs along with the top brands of Illinois, GTI, Revolution and more. Whether you need THC or CBD or both, GreenGate Chicago has it all and in plenty.
Where- 7305 N. Rogers Avenue, Chicago, IL 60626
Timings- 11 am to 6 pm (Monday to Sunday)
Header Image- Dispensary 33, Source Facebook
South San Francisco Conference Center, 255 South Airport Boulevard, South San Francisco, CA 94080, United States.
Register Now
South San Francisco Conference Center, 255 South Airport Boulevard, South San Francisco, CA 94080, United States
Register Now